The Cobá Archaeological Zone houses the remnants of an ancient Mayan city, a time-worn ensemble of pyramids, monuments, and causeways submerged in a steamy Mexican jungle. Situated deep in the Yucatán Peninsula, about 40 minutes inland from Tulum, the site receives relatively few visitors – a must for archaeology buffs yearning to escape the crowds.
Most visitors come to scale its primary pyramid, Ixmoja, a towering construction that peers over the thick jungle canopy. Cobá is also famed for its extensive network of sacbeob, raised limestone causeways that connect the most prominent sites.
The Cobá Archaeological Zone spans 80 sq km, so it's crucial to come with a plan. We've covered the highlights, history, and essential info so you can prepare for a great trip to this fascinating pre-Columbian site.
Cobá Archaeological Zone in Tulum - one of the highlights of 10 Best Things to Do in Tulum and 10 Best Things to Do with Your Family in Tulum (Read all about Tulum here)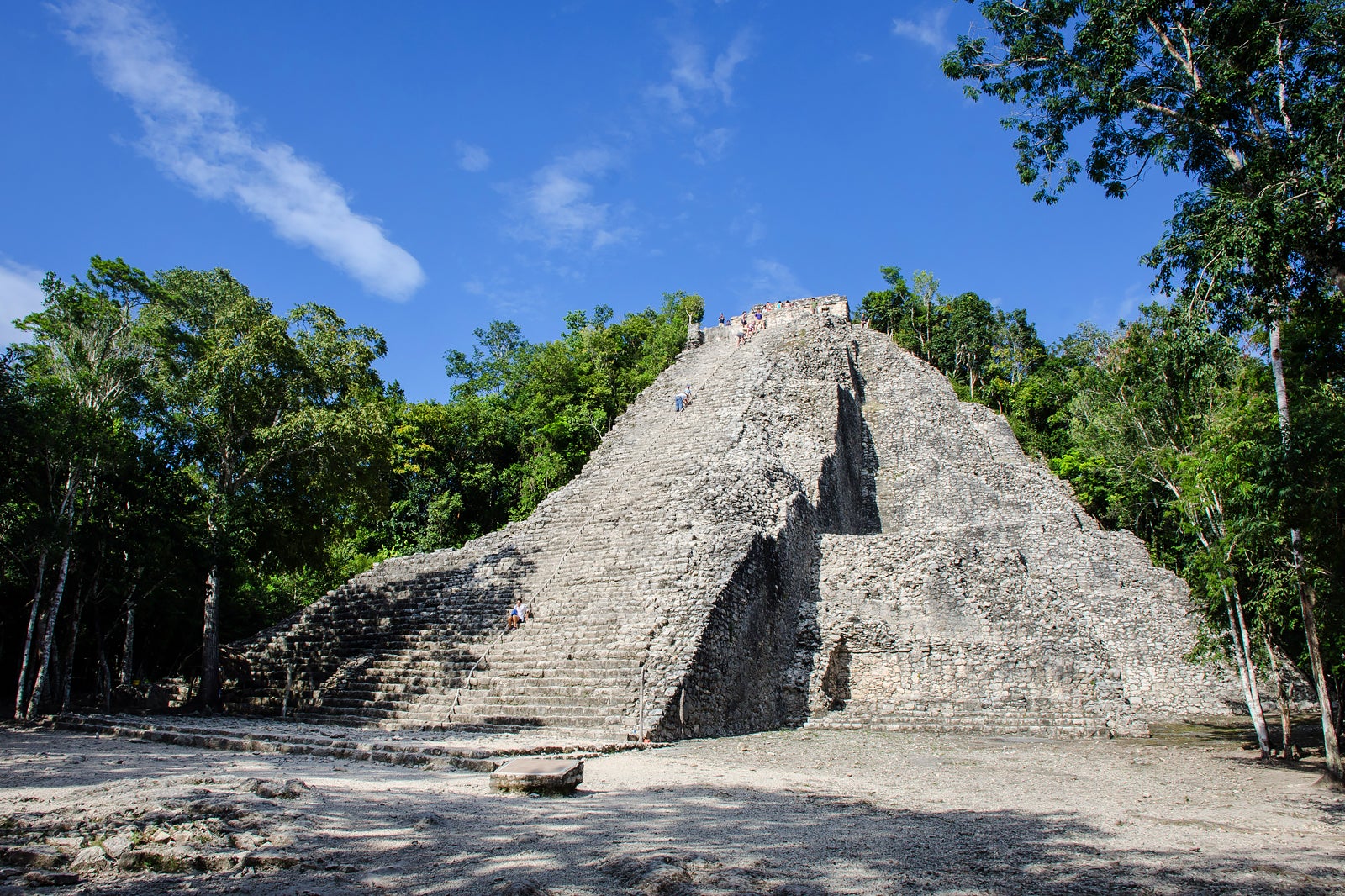 What are the highlights and features of the Cobá Archaeological Zone?
Although there's a slew of nohoch mul (temple-pyramids) peppered throughout the city, the big-ticket attraction is Ixmoja (also known as just Nohoch Mul). Stretching some 42 metres into the sky, it's one of the tallest pyramids in the entire Yucatán Peninsula. And unlike more popular sites (such as Chichen Itza and Tulum), modest visitor numbers mean authorities still permit travellers to climb to the top. About 120 steep stone brick stairs lie between the base and peak, so come prepared and hang on tight to the safety rope.
From the top of the pyramid, you'll catch a glimpse of Laguna Cobá and Laguna Macanxoc. Both of these freshwater lagoons have been a crucial water source in Cobá, both in the past and today.
The sacbeob are pre-Columbian limestone walkways connecting key residences, temples, and water sources. Cobá boasts over 50 individual causeways (one over 100 km long), making it the most extensive network in the Mayan world – these would have been more challenging to construct than the temples. Historians believe the Mayans travelled in the cool of night and built the sacbeob from white limestone to reflect the moonlight. Sixteen sacbeob are open to the public today.
Around Cobá, you'll also encounter several stelaes, which are stone slab monuments engraved with mysterious glyphs. Don't miss the Cobá Ball Court, where ancient Mayans once played ōllamaliztli, a brutal ball game where the loser could wind up being sacrificed to the gods.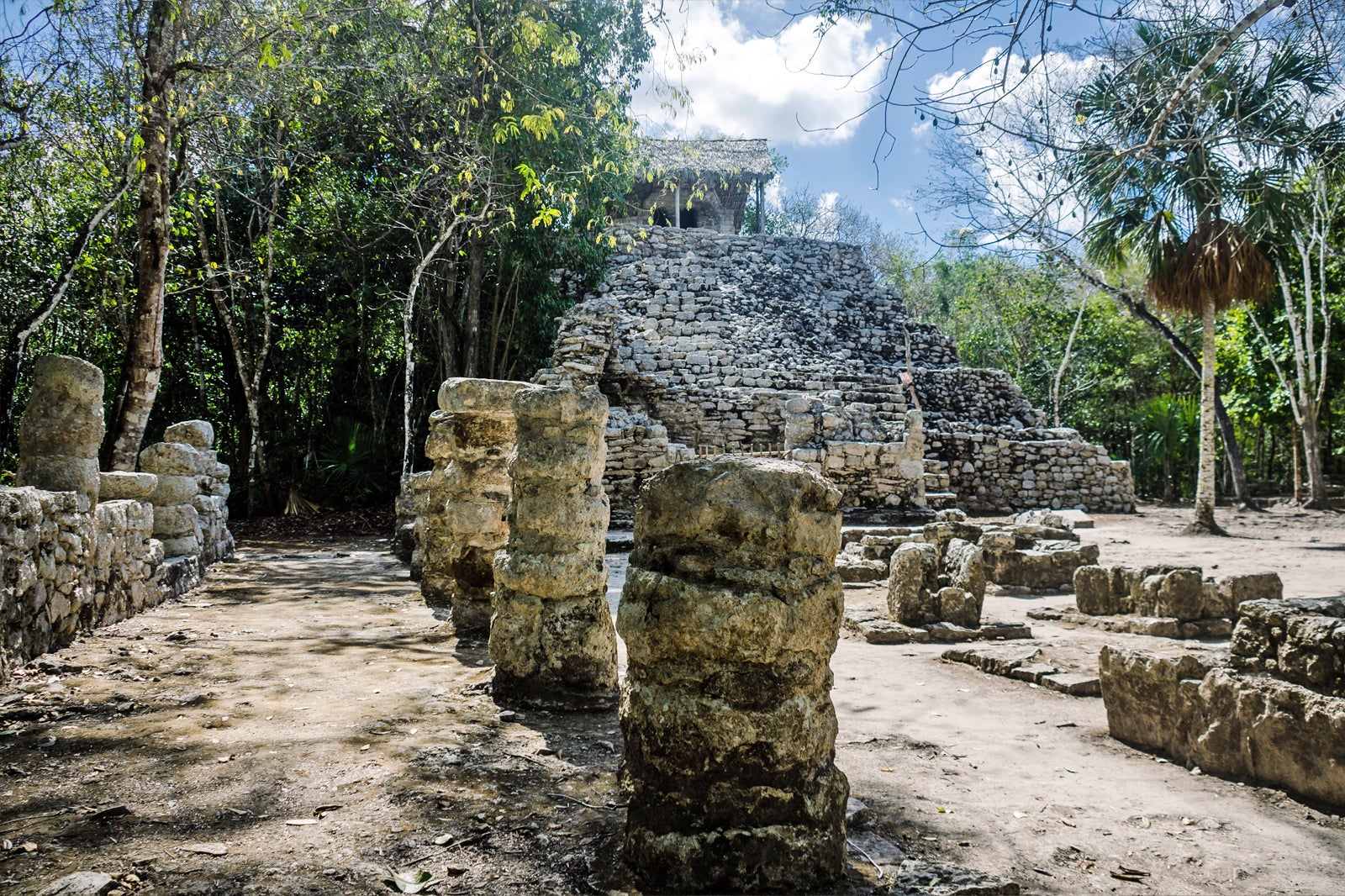 A brief history of the Cobá Archaeological Zone
The Mayans originally founded Cobá sometime between 50 BC and AD 100. The population grew steadily over time, perhaps peaking at as many as 50,000 inhabitants. From around AD 200 to AD 600, the rulers of Cobá controlled vast swathes of the Yucatán, presiding over precious water sources, key trading routes, and fertile farmlands.
Strategic military alliances and arranged marriages between ruling elites enabled the settlement to retain power for several centuries. Some of the glyphs engraved onto its stone stelae suggest many of the ancient rulers were women.
Around the turn of the first millennium, the rise of Chichén Itzá saw Cobá gradually lose its political prowess. The city continued to flourish, despite its secondary status, right up until the mid-16th century when the Spanish conquistadors marched through the Yucatán. The ancient city was abandoned around 1550.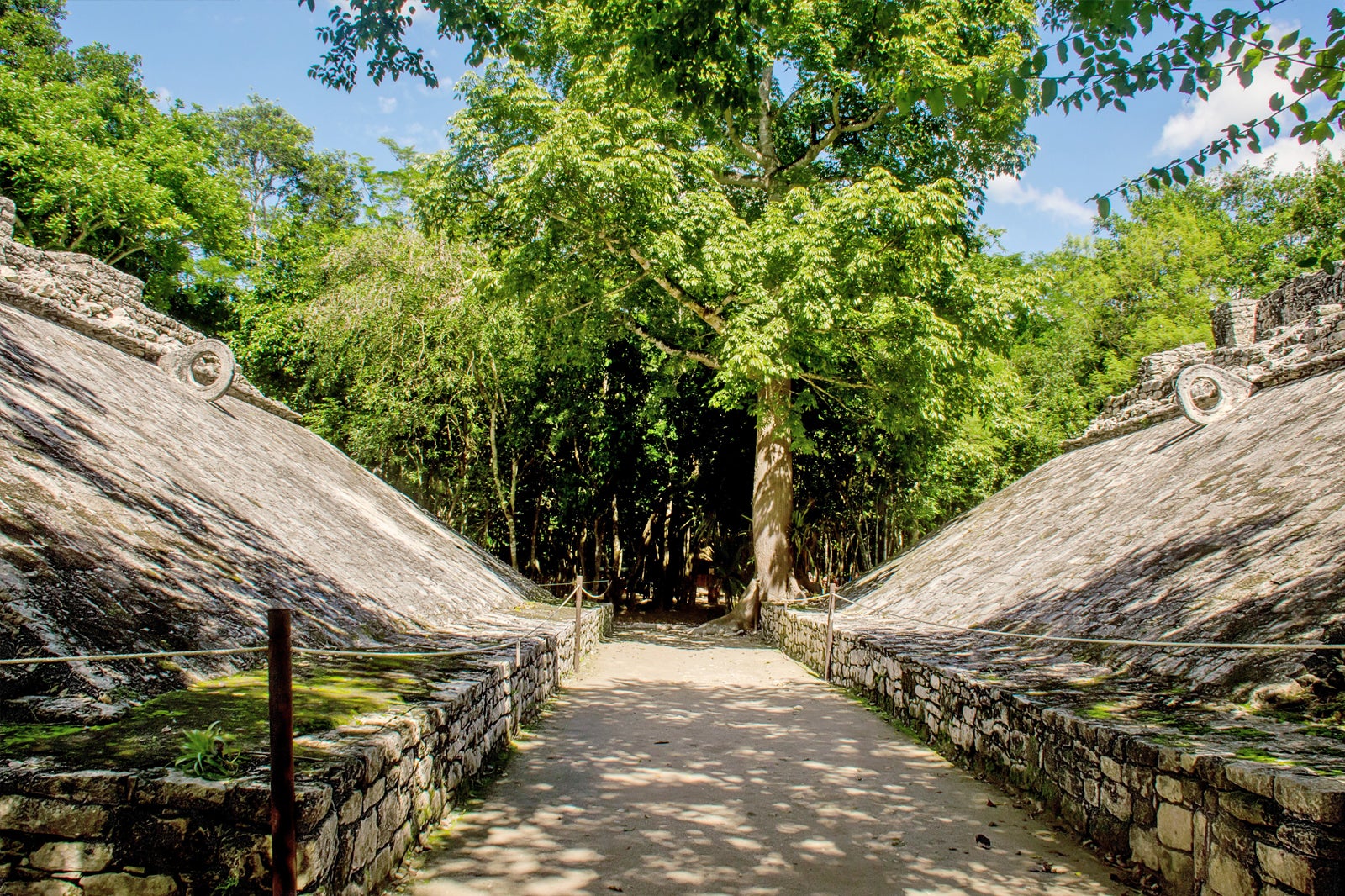 Good to know about the Cobá Archaeological Zone
Although Cobá spans a vast area, the top tourist sites are relatively compact. Explore on foot or hire a bike to traverse its limestone sacbeob. Local guides can provide in-depth insight into its fascinating history.
Colectivos (shared taxis/vans) run regularly from Tulum, taking about 40 minutes to arrive in Cobá Town. If you're coming in from Playa del Carmen or Cancun, try a local bus line like ADO Bus instead.
Cobá Town has a modest selection of local and international restaurants, plus a few decent hotels if you fancy staying the night. The site isn't as crowded as Chichén Itzá or Tulum but it can pack out during peak periods (December to April). Get there by 9 am if you want to explore in relative solitude.
While you're there, don't miss the Choo-Ha, Multum Ha, or Tamcach-Ha cenotes. These subterranean swimming holes boast limestone stalagmites and crystal clear waters, perfect for cooling off after a sweaty day's exploration.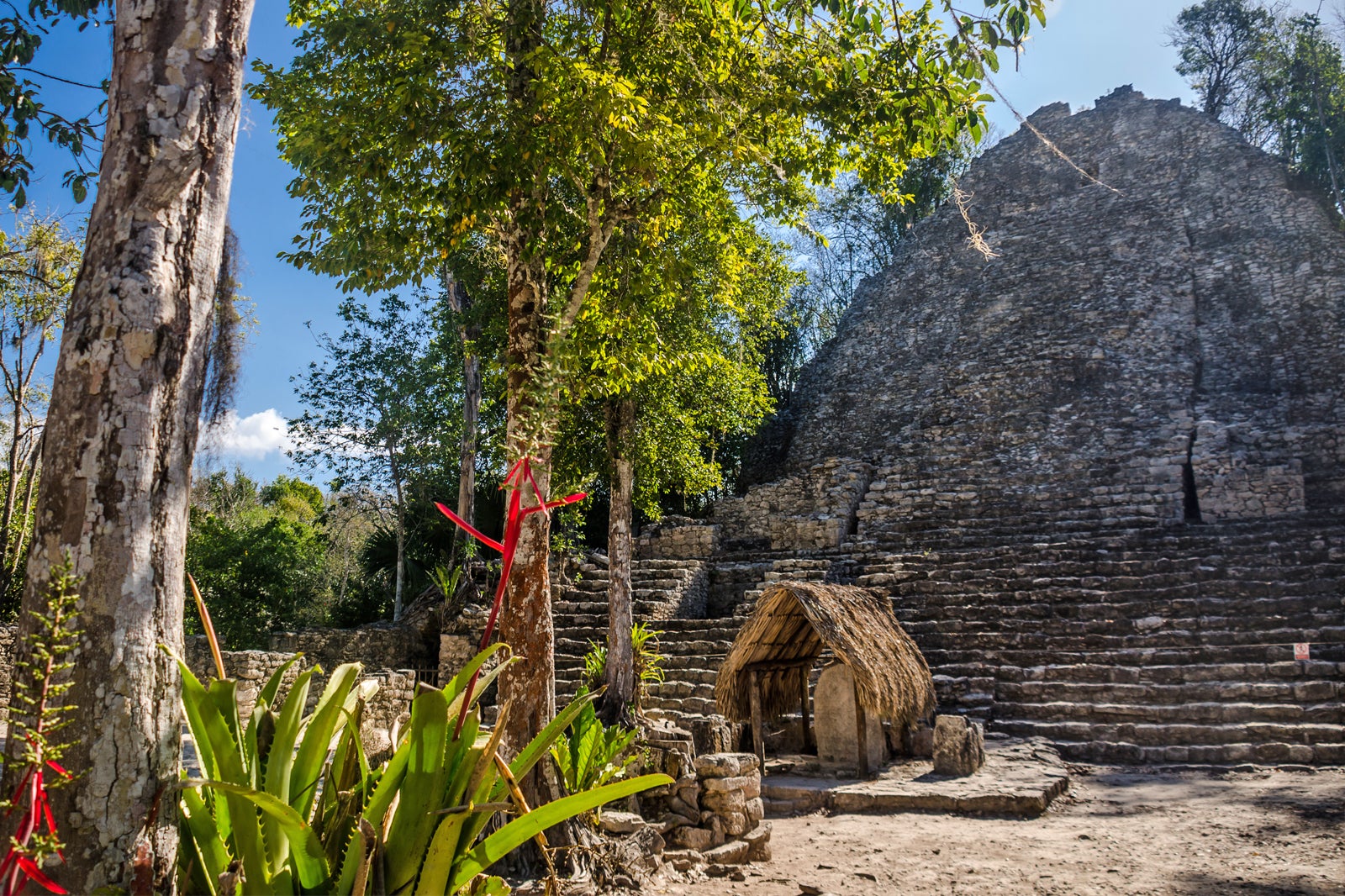 Cobá Archaeological Zone in Tulum
Location: Carretera Federal Tulum 307, 77793 Cobá, Q.R., Mexico
Open: Daily from 9 am to 3 pm
Phone: +52 984 206 7166
Back to top