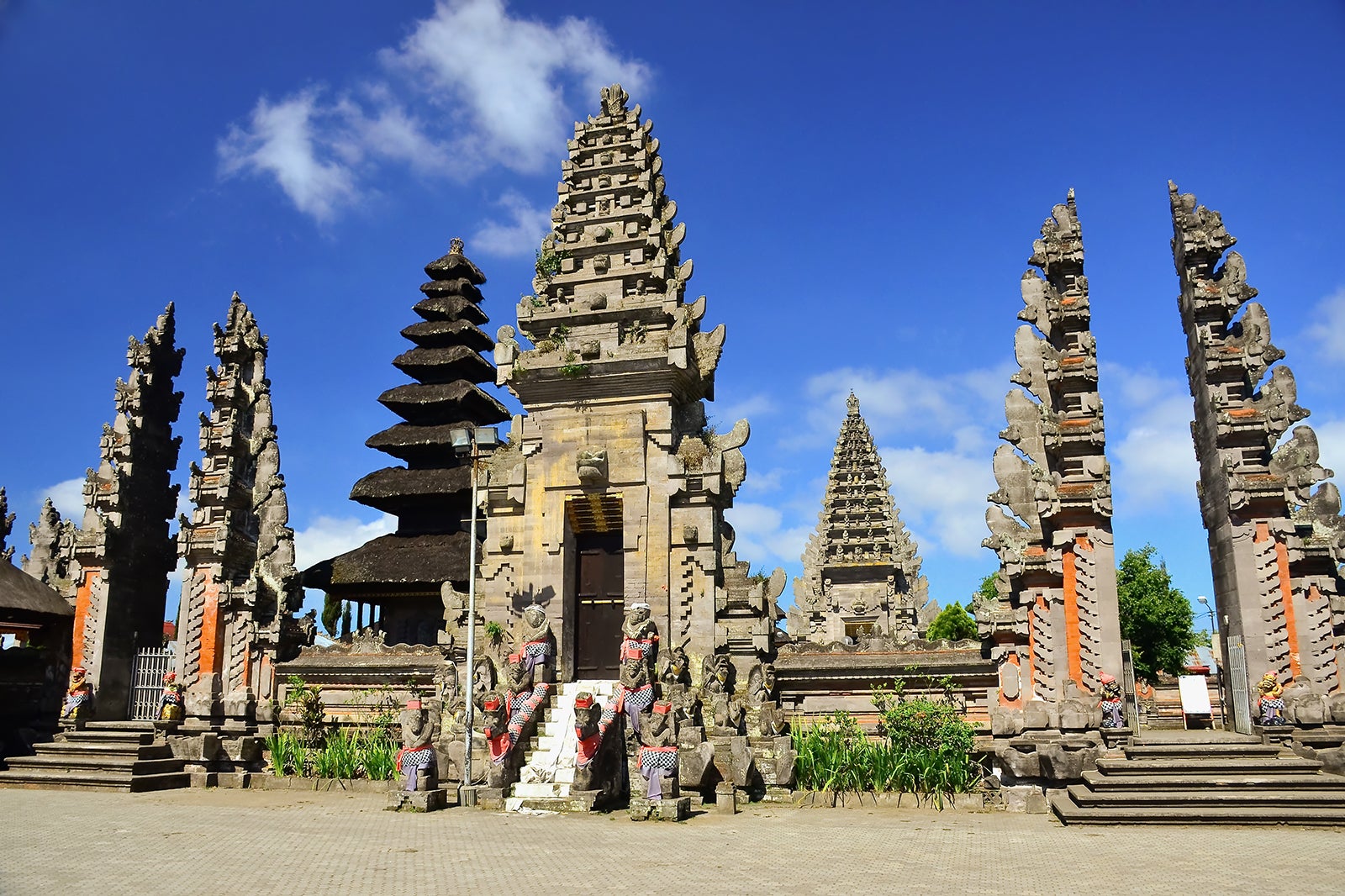 Ulun Danu Batur Temple in Kintamani is the island's second most significant mountain temple after the Besakih Temple complex on the slope of Mount Agung. Ulun Danu Batur sits at the southwestern rim of the vast caldera of Mount Batur. It features around 9 smaller temples within its complex, comprising over 200 different shrines and pavilions.
The temple complex's current site was established in 1926, following relocations from its original site at the foot of the volcano. Mount Batur's eruptions in 1917 and 1921 saw flowing lava damaging the former site. Ulun Danu Batur is not to be confused with the similarly named Ulun Danu Beratanm, Bali's iconic lakeside temple in the Bedugul highlands.
Ulun Danu Batur Temple in Kintamani - one of the highlights of 26 Must-See Temples in Bali (Read all about Bali here)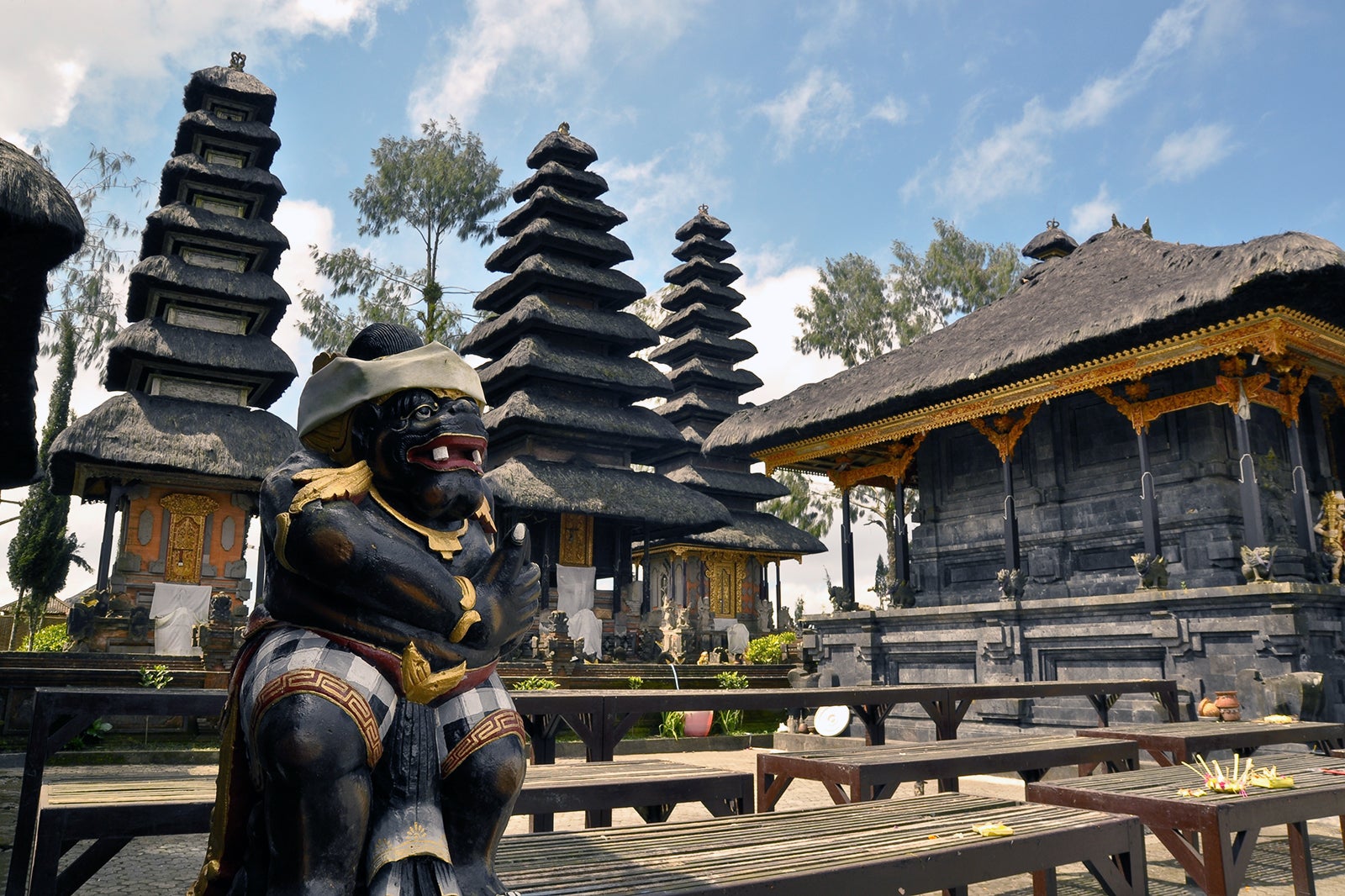 Highlights of Ulun Danu Batur Temple
Batur Temple sits at around 900 metres above sea level with the black lava-covered peak of Mount Batur looming in the background. Although it's not a lake temple, it essentially honours the goddess of the Batur caldera lake, Dewi Danu. She's revered by local communities as the goddess of lakes and rivers and is believed to bless the island with fertility.
The different shrines that you can see within the complex each honour a different deity who govern different aspects of life, including agriculture, arts, carpentry, masonry and more. One of the most unique shrines is decorated in red Chinese ornaments and is dedicated to the legendary Chinese queen Kang Cing Wie, wife of the historical Balinese King Sri Jaya Pangus.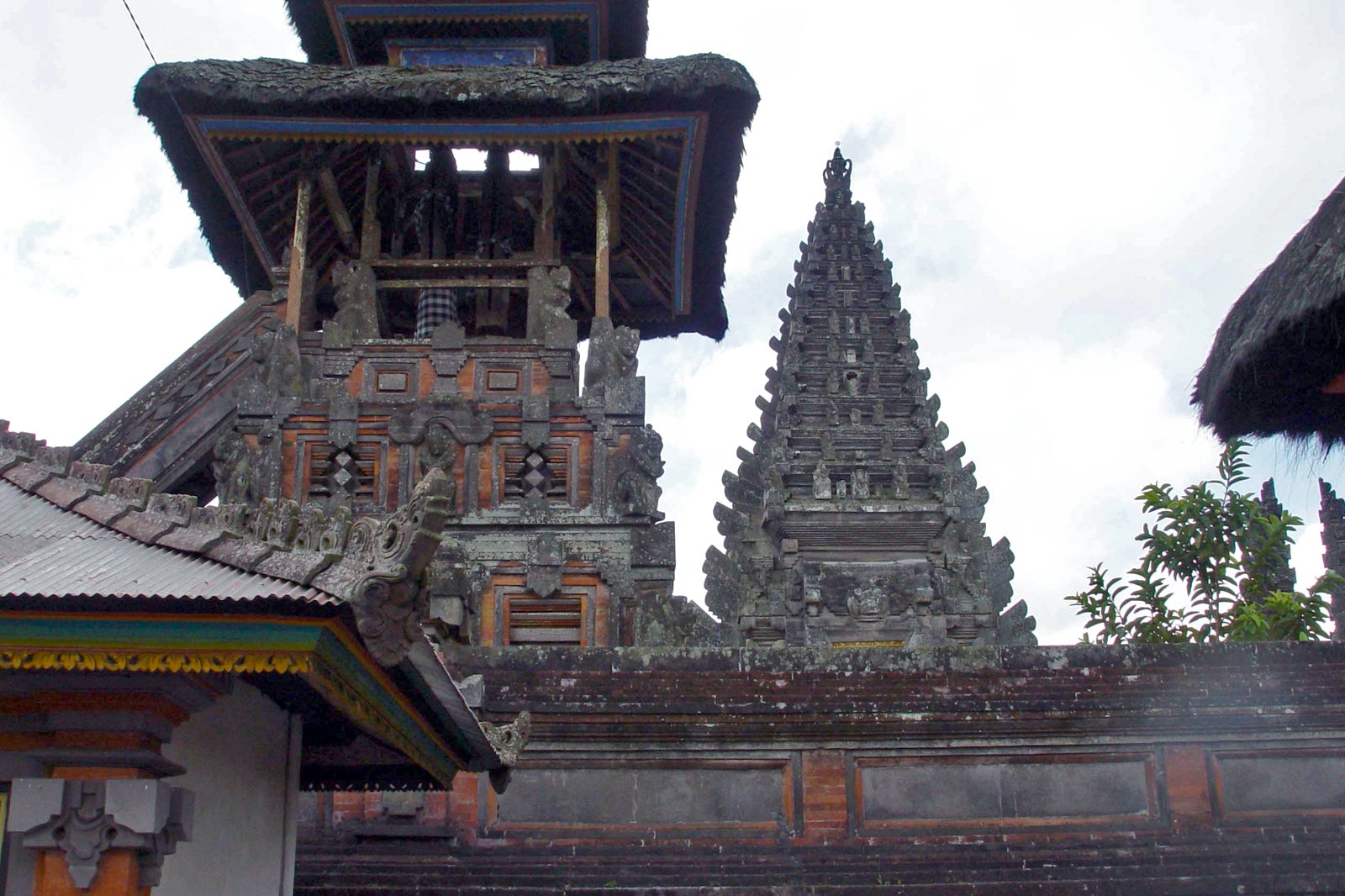 You can take in great views from the Pura Penataran Agung Batu temple, west of the complex. Ulun Danu Batur is along the same path leading towards the Kintamani highlands, which means you can enjoy sweeping vistas over the vast Batur range along the journey. Batur temple's anniversary is every Purnama Kedasa, or the '10th full moon' on the 210-day cycle Balinese pawukon calendar.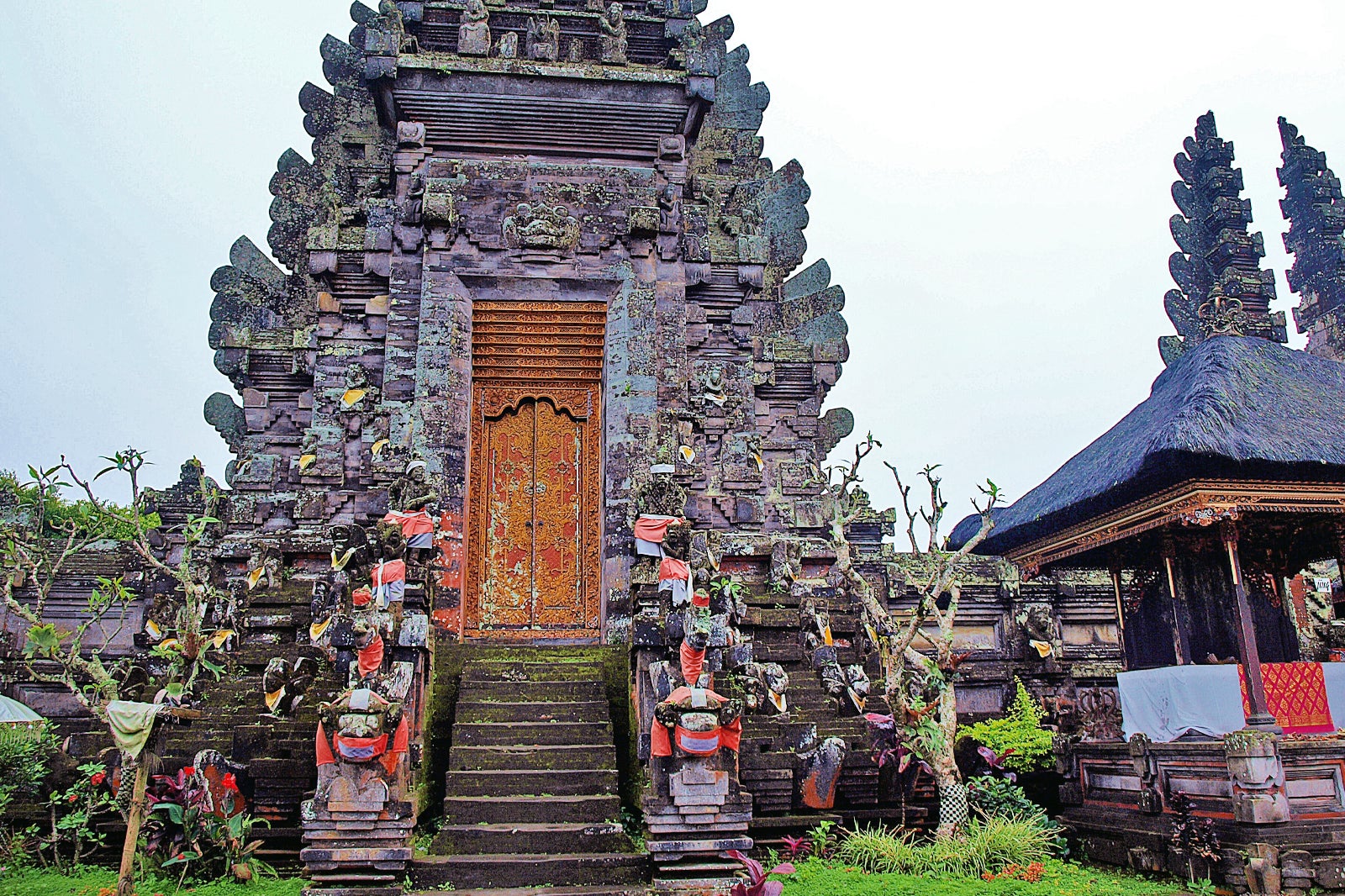 Ulun Danu Batur Temple in Kintamani
Location: Jalan Raya Kintamani, Batur, Kintamani, Bangli, Bali 80652, Indonesia
Back to top