Bali Butterfly Park, or Taman Kupu-Kupu Bali, is a butterfly and insect conservation facility in the village of Wanasari in Tabanan, central Bali. The park exhibits a wide range of specimens throughout its 1-hectare grounds – half of it is for the butterfly conservation while the other half brims with tropical flower gardens.
Families visiting the park can experience an inspiring and educational tour as hundreds of butterflies from the 15 known species that thrive in Indonesia frolic in the enclosures. There are also various other insect species and arachnids that you can see through the extensive and informative displays. The park is a 30-km drive northwest from Bali's capital, Denpasar.
Bali Butterfly Park in Tabanan - one of the highlights of 9 Best Bali Animal Parks (Read all about Bali here)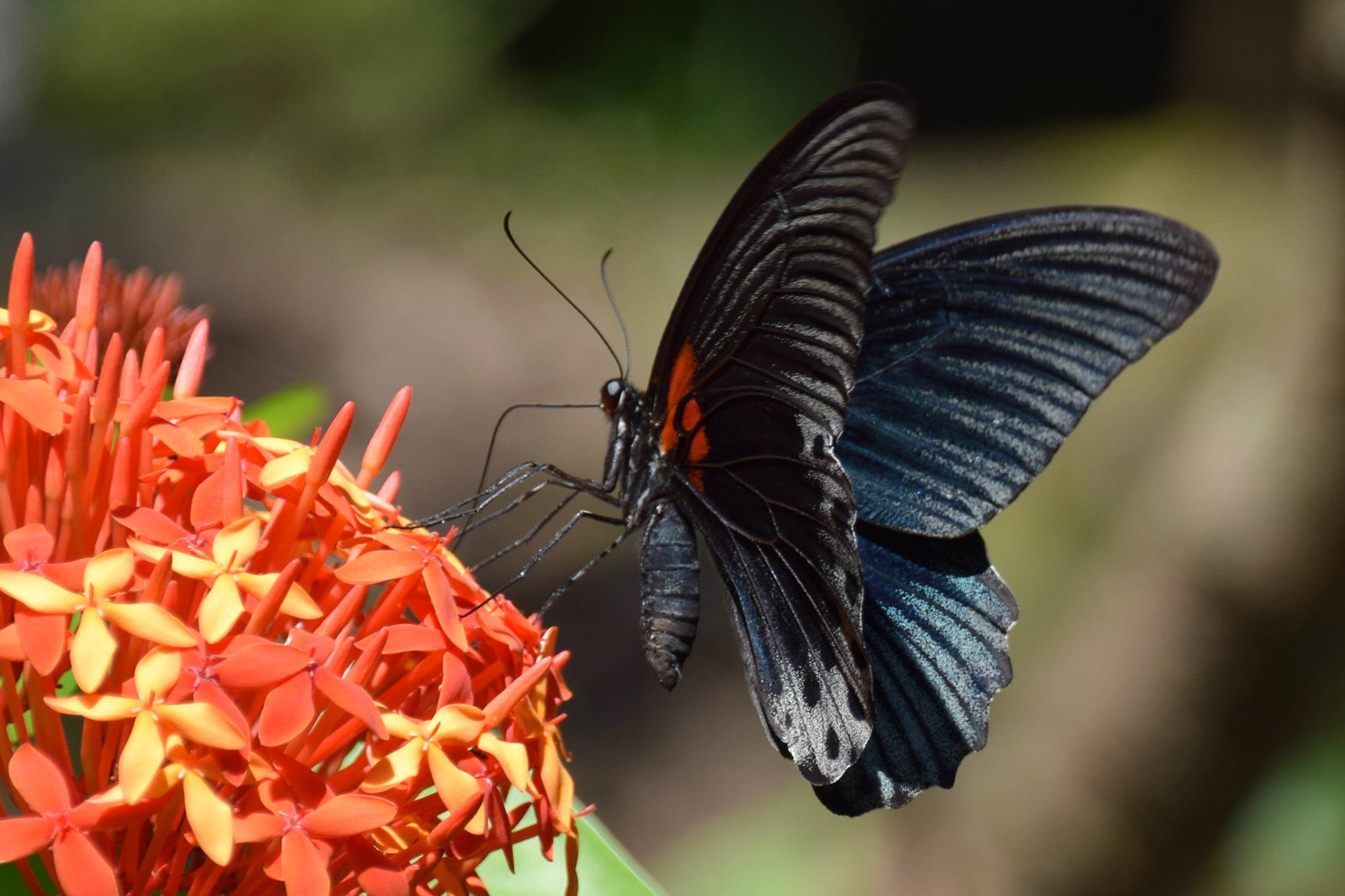 Bali Butterfly Park highlights
The park exhibits a wide variety of species from all over the Indonesian archipelago. An interesting and very educational part of the tour is the opportunity for youngsters to see closely the many stages of the metamorphoses of different species – from egg, larvae and pupae, to cocoon and large life-size butterflies.
You'll have the opportunity to see from up close a variety of colourful and protected specimens. These include the common birdwing (Troides helena), the Bali peacock (Papilio peranthus) and the majestic paradise birdwing (Ornithoptera paradisea). Unique and odd-looking stick insects, leaf insects, scorpions, large hairy spiders and various beetles are displayed in glass cases.
The Bali Butterfly Park serves as an ex-situ conservation site and preserves several endangered species in its collection. It also serves as a research centre for national and international researchers and academics.
There are also collections of dried specimens (butterflies have varying but naturally short life spans), set in glass frames and which can be great souvenirs.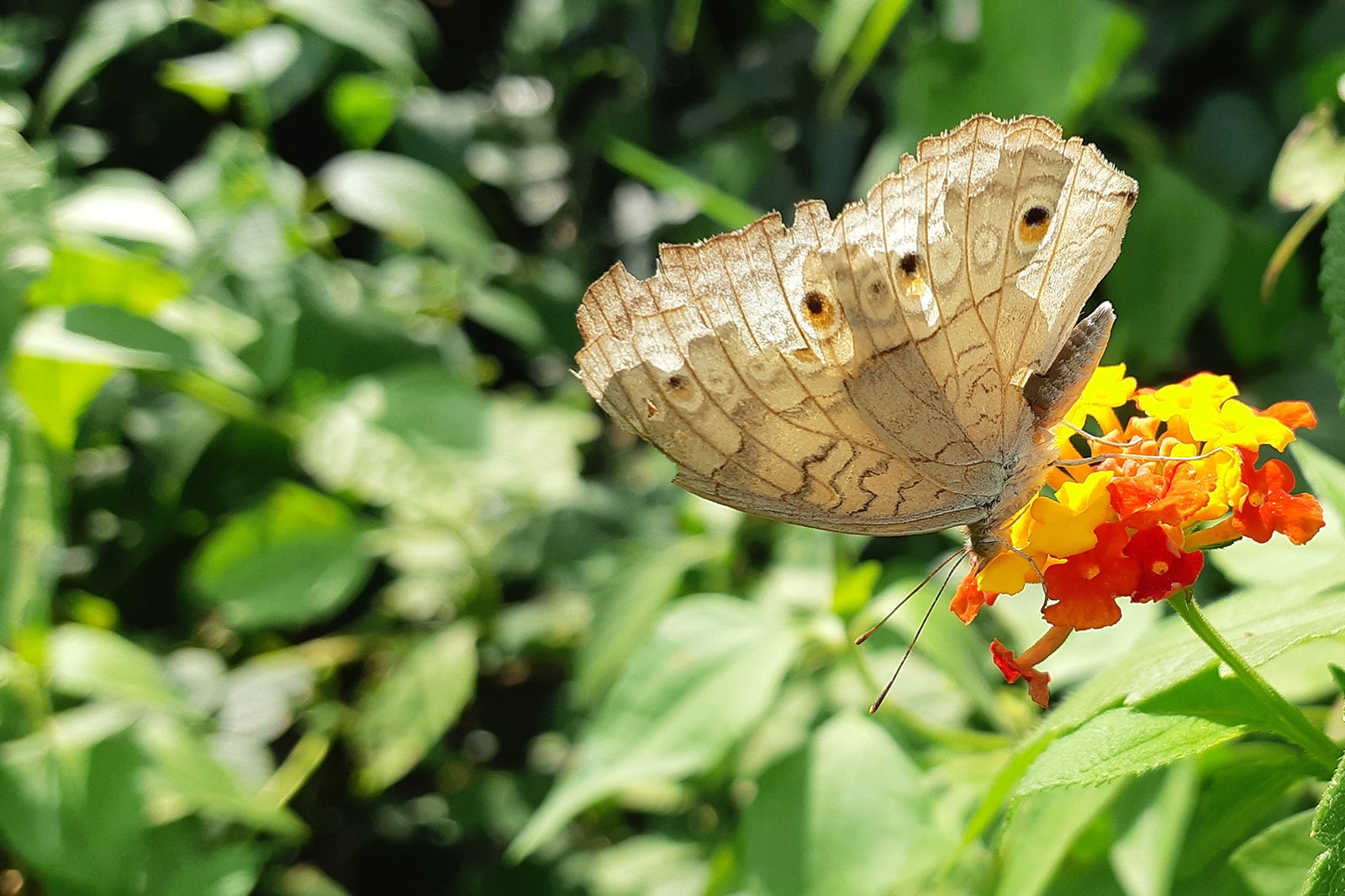 Good to know about Bali Butterfly Park
Taman Kupu Kupu Bali opened in 1993 following the International Butterfly Conference that was held that year in Makassar, South Sulawesi, off the idea that Indonesia's rich insect world should be promoted to help spread environmental awareness.
The park is conveniently situated at an altitude that's suitable for the tropical insects to breed and thrive. The sub-village of Sandan Lebah in the Tabanan regency is along the same route as some of the island's famous nature attractions, such as the scenic Jatiluwih rice terraces, the Penatahan hot springs and Mount Batukaru.
To be able to witness and enjoy the scene of many fluttering live specimens within the enclosed flower garden compounds, we recommend you to visit early, preferably before 10am when the butterflies are at their most active, flying from flower to flower and siphoning off fresh dew and nectar.
Bali Butterfly Park in Tabanan
Location: Jalan Batukaru, Sandan Lebah, Sesandan, Tabanan 80351, Indonesia
Open: Daily from 8am to 5pm
Phone: +62 (0)361 8940595
Back to top