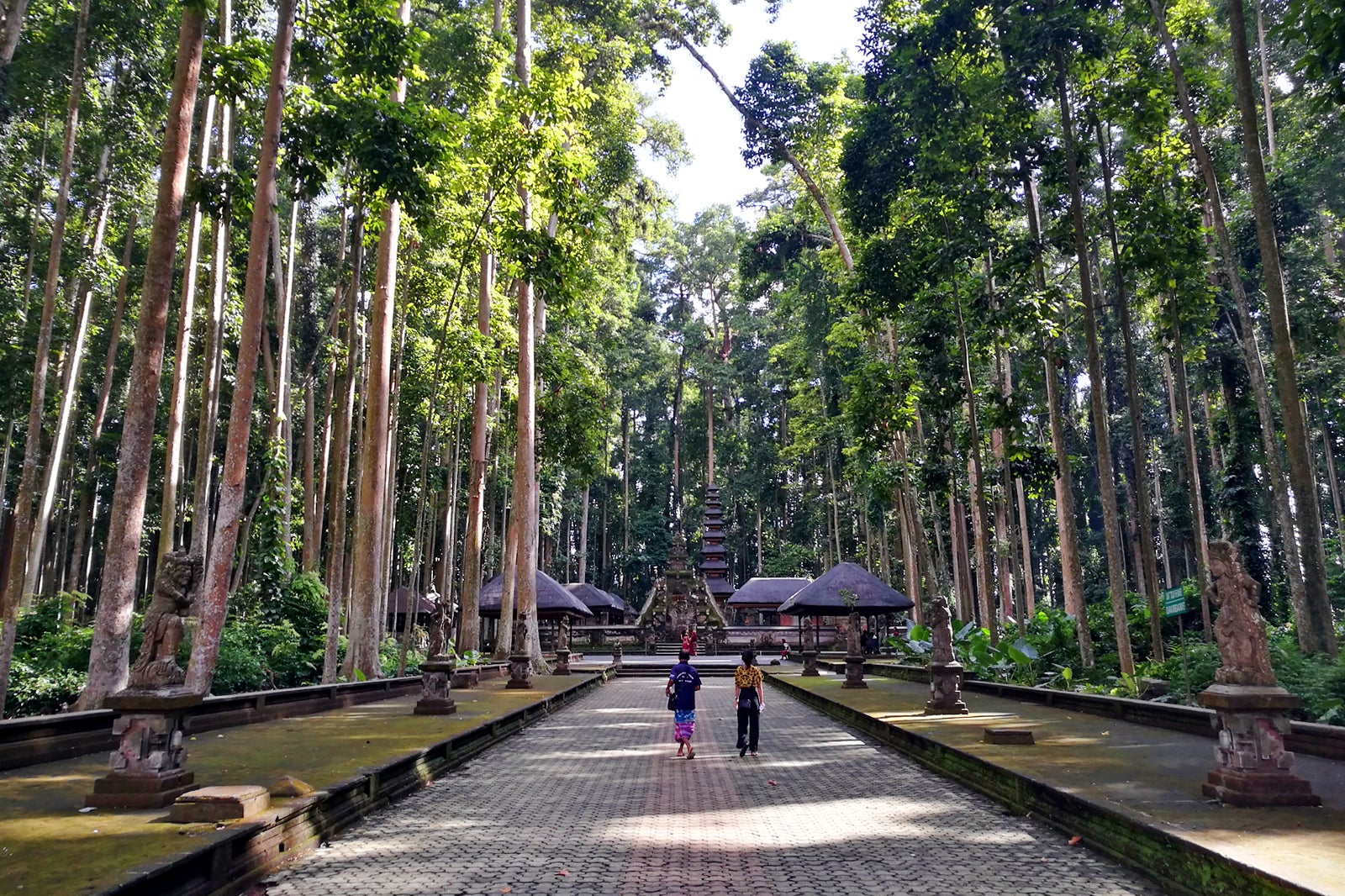 Sangeh Monkey Forest is a sanctuary for grey long-tailed macaques in the village of the same name in south-central Bali. Besides being home to the monkeys, the forest sanctuary also has around 22 different species of birds and a wide variety of mammals, reptiles, amphibians and arthropods.
The monkey forest covers around 6 hectares of fertile forestland with primordial, giant nutmeg trees that can grow up to 40 metres in height. There are also mahogany, guava, and sapodilla trees – some of the trees at Sankey Monkey Forest are over 3 centuries old.
Sangeh Monkey Forest in Bali - one of the highlights of 9 Best Bali Animal Parks and 8 Great Forests and Parks in Bali (Read all about Bali here)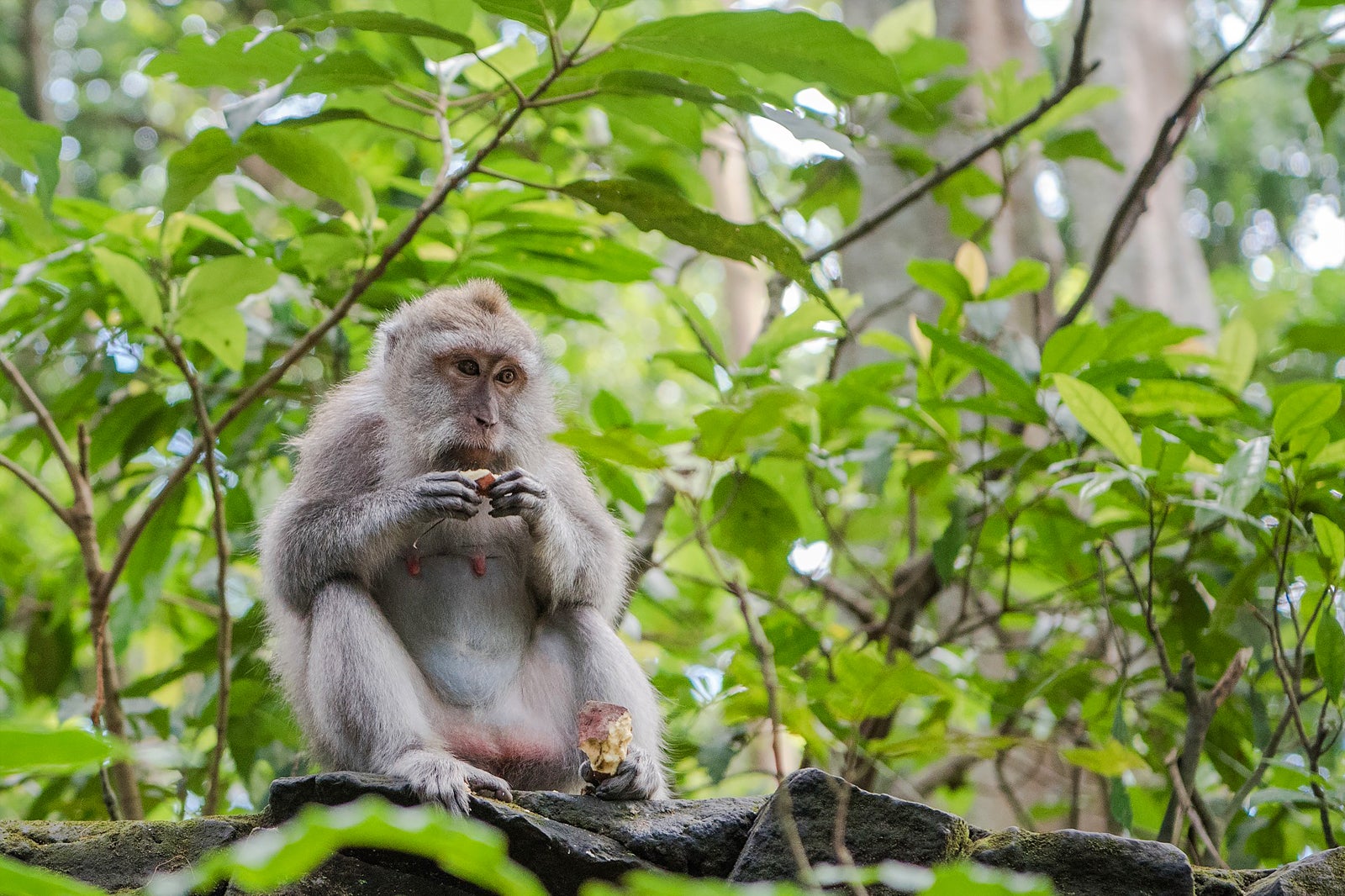 Sangeh Monkey Forest highlights
Sangeh Monkey Forest is a nature reserve and is best known for its monkey 'tribes'. The grey macaques that inhabit the nutmeg forest each have a ring leader. And for the whole, there is 1 highest ruler or 'king' living in the largest area, where you can find Bukit Sari Temple, a sanctified temple dating back to the 17th century.
There's a unique tree specimen which locals refer to as Lanang Wadon (which means 'male-female'). The bottom of this tree has a hole with a down-pointing branch, resembling genitals. It's actually a Milkwood pine, which grows at the forest entrance. In Bali, it's often used to make sacred masks.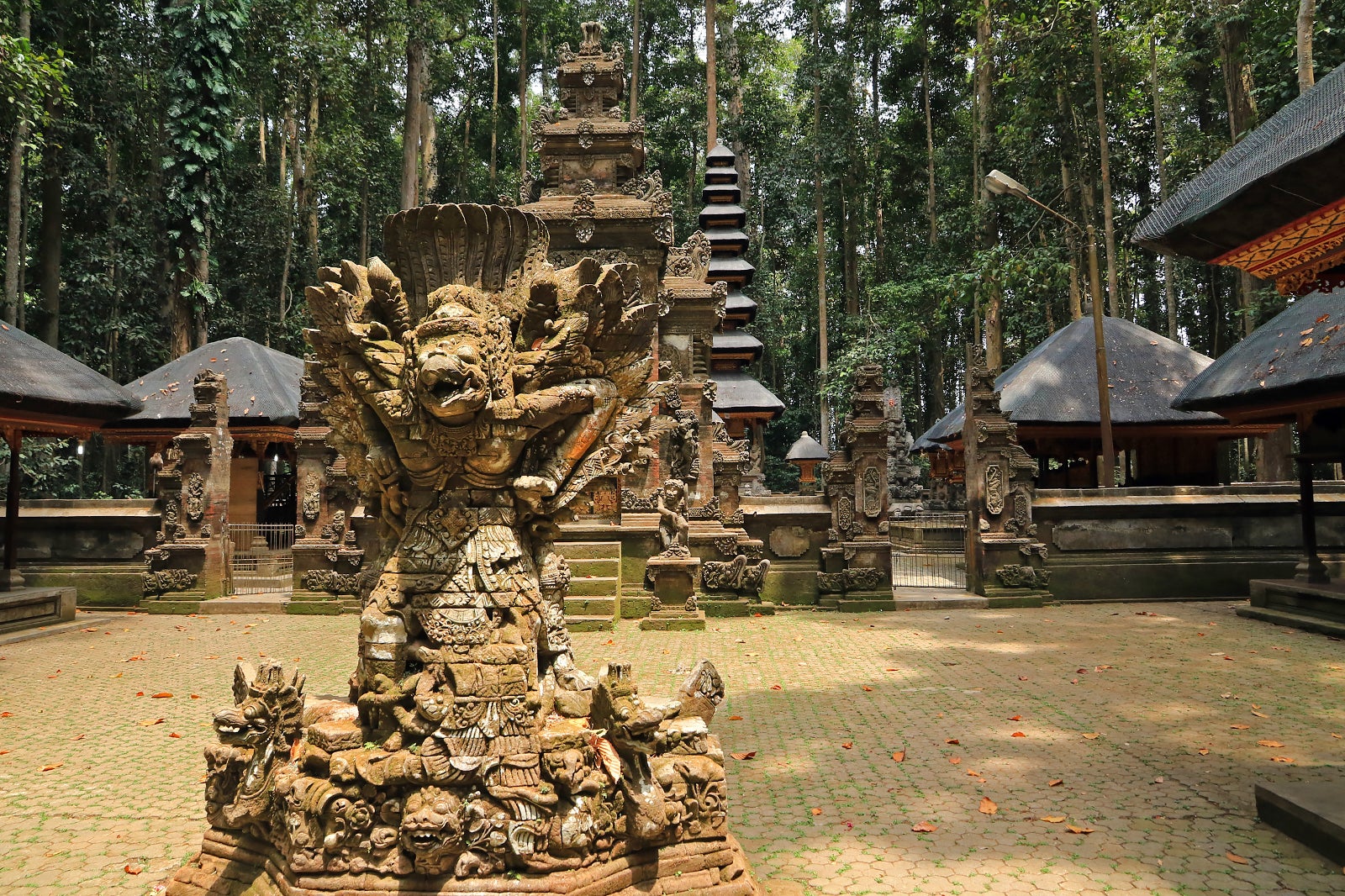 Good to know about Sangeh Monkey Forest
The grey macaques once had a negative reputation as they're quite cunning at snatching items from visitors wearing visible jewellery or loose items. Over the years, their characteristics have somewhat improved but it's a rule of thumb to always be cautious and still regard them as wild animals.
You'll find art stalls and food vendors near the parking and entrance. Sangeh Monkey Forest is a sacred site, so based on local beliefs, women on their periods or those in mourning aren't allowed to enter the forest. Located in Sangeh, the sanctuary is around 25 km north of the island's capital city of Denpasar.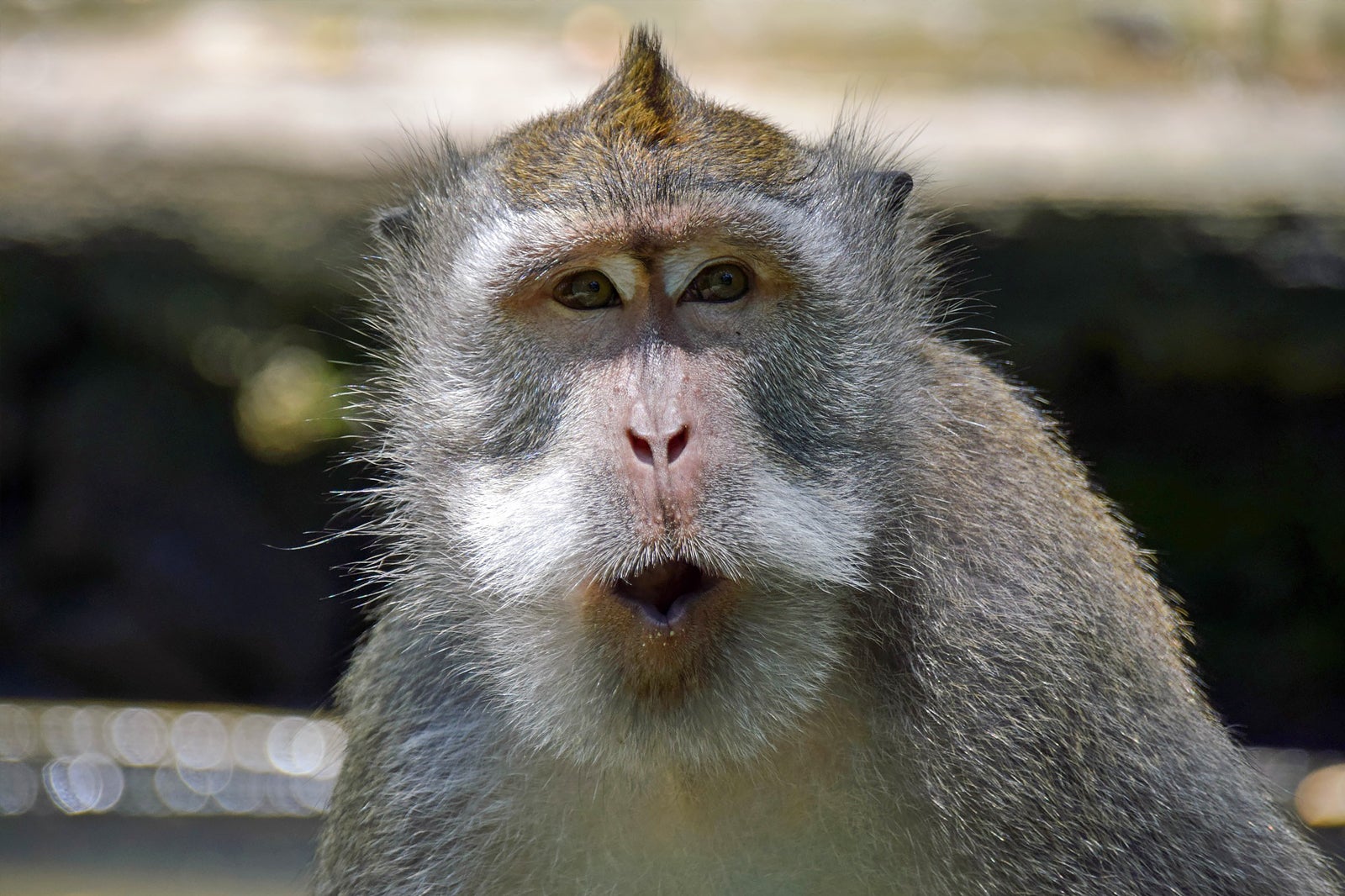 Sangeh Monkey Forest in Bali
Location: Jalan Brahmana, Sangeh, Badung, Bali 80353, Indonesia
Open: Daily from 8am to 5pm
Back to top