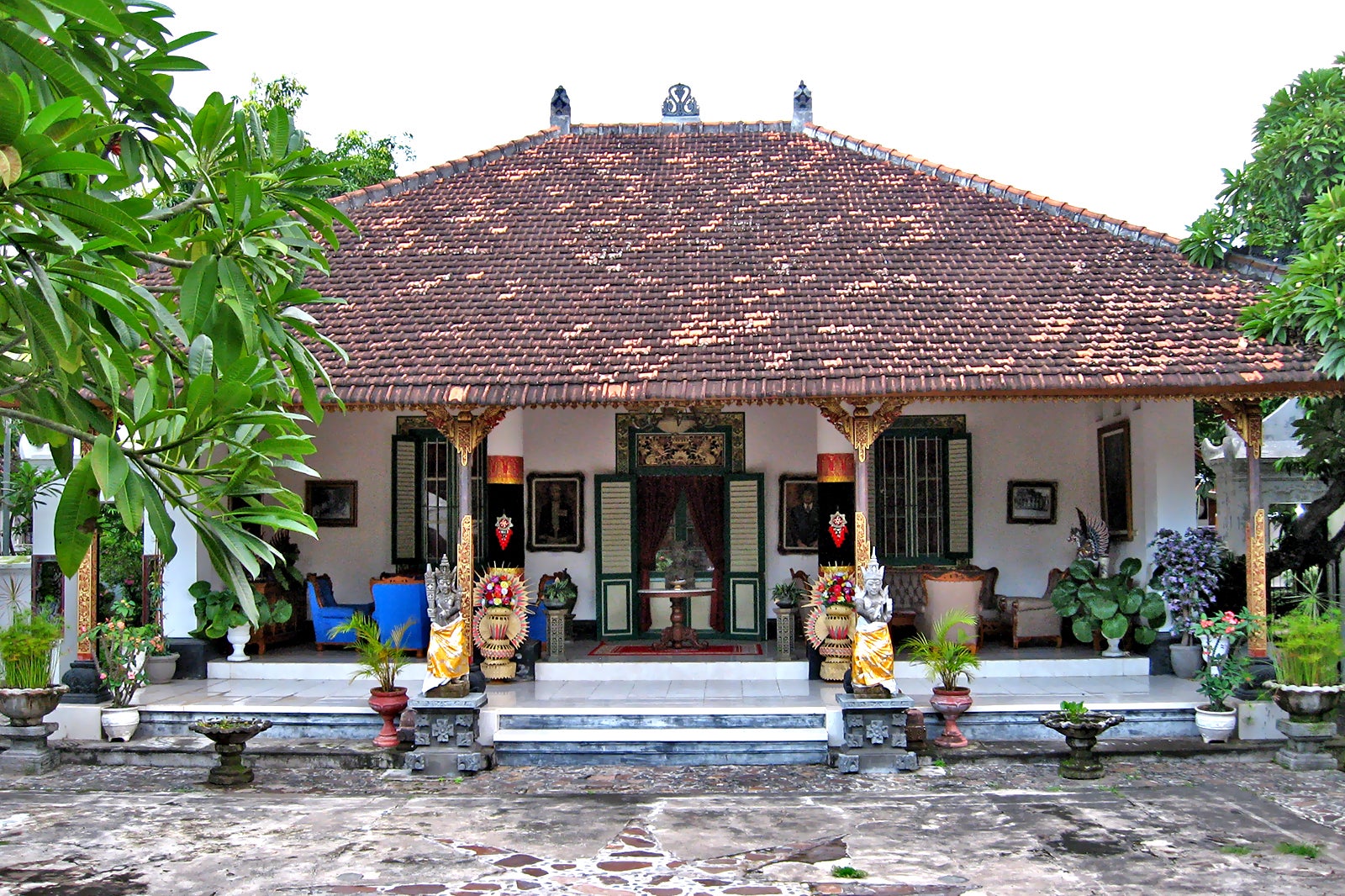 The Puri Singaraja Royal Palace is the home of North Bali's late ruler, Ki Gusti Anglurah Pandji Sakti. It's also known by various local names, such as Puri Agung Singaraja after the town and Puri Gede Buleleng after the kingdom. The palace was built in the 17th century and represents a significant part in the region's rich cultural heritage.
The Puri Singaraja Royal Palace is located on Jalan Mayor Metra, in the centre of town, and you can drop in any time for a palace tour. Inside, you'll discover beautiful Balinese architecture through the custodian family's main living quarters, the unique network of interconnecting courtyards and the royal family's shrines and temples. If you're lucky, you might have the royal family's elder, Anak Agung Ngurah Brawida, as your host, who is fluent in English. He'll also often proudly show you around the palace quarters, including the family's old lontar manuscript or chronicles.
Royal Palace of Singaraja - one of the highlights of 39 Best Things to Do in Buleleng (North Bali) (Read all about Bali here)
As you walk around, you'll see large portraits of the royal family hanging on the walls. A separate pavilion features all the personal belongings of Brawida's late grandfather, author Pandji Tisna, who was also the founder of Lovina Beach with the first hotel in the area. Here you'll see copies of his books (some of the earliest examples of modern Balinese literature), early international newspaper clippings about Lovina, preserved photographs, his large portrait and his old but intact typewriter on display.
Royal Palace of Singaraja
Location: Jalan Mayor Metra No.12, Paket Agung, Buleleng, Bali 81118, Indonesia
Phone: +62 (0)362 22974
Back to top