Mount Agung has an elevation of 3,031 metres, making it the highest peak in Bali. Dominating the landscape of East Bali, the active stratovolcano largely influences the arid and dry climate of this region. Besakih Temple is on the southwestern slopes of the Bali volcano.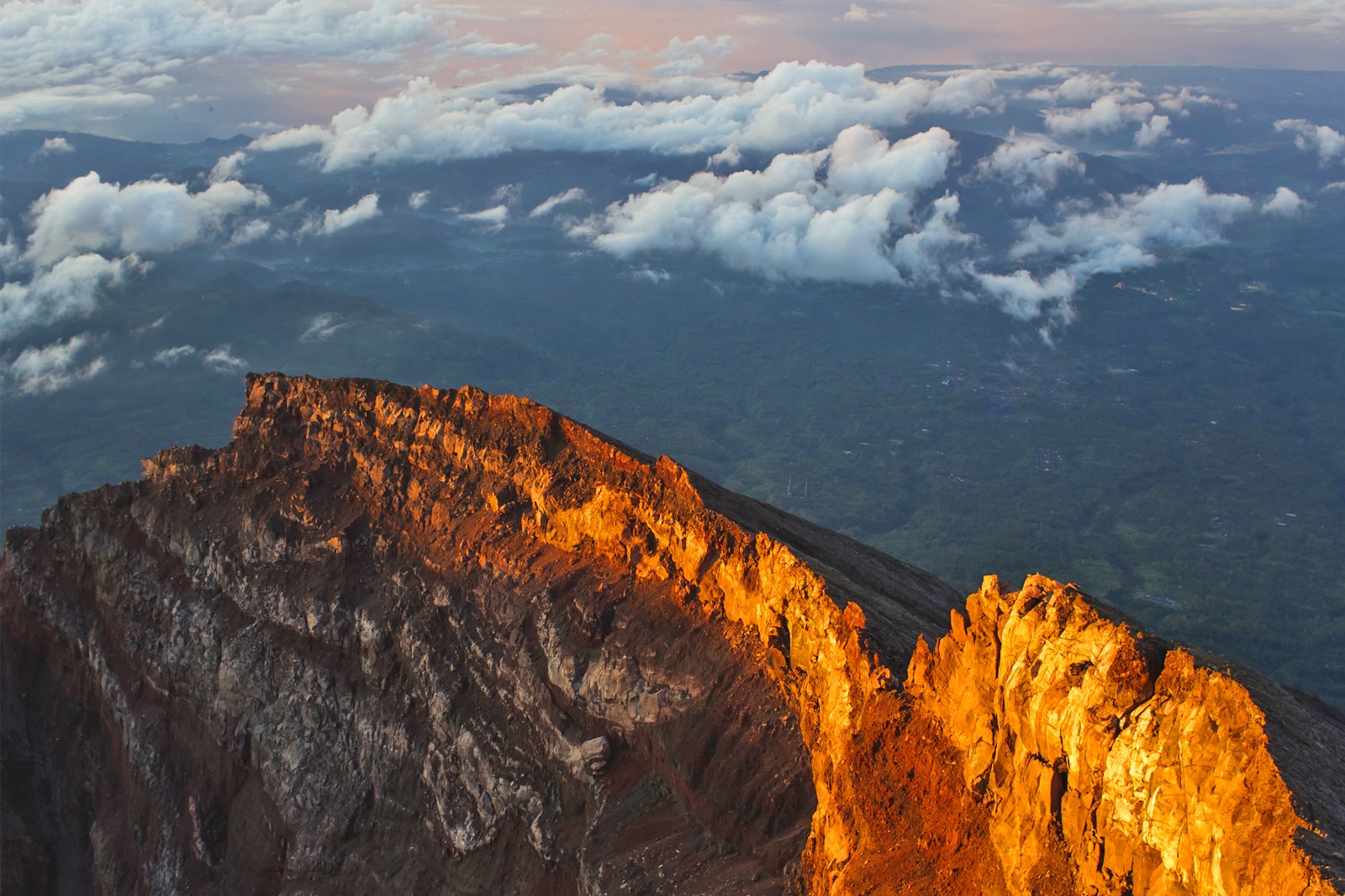 Climbing Mount Agung
During periods of low activity, guided climbing tours usually start very early, with the longest treks usually setting out before midnight. Shorter treks set out at the Pasar Agung Temple after midnight, so that you can reach the peak just before daybreak to capture the first light of day – a major highlight of the trek.
You can see the entire island from the top of Mount Agung. On a clear day, you can even catch a glimpse of Mount Rinjani, the tallest peak on the neighbouring island of Lombok.
It's ideal to hire a professional guide, but many locals at the foot of the mountain can guide you to the summit. For safety, you're advised to report to the local police station in Selat Village before and after your expedition. The reporting station also has information about the Bali volcano.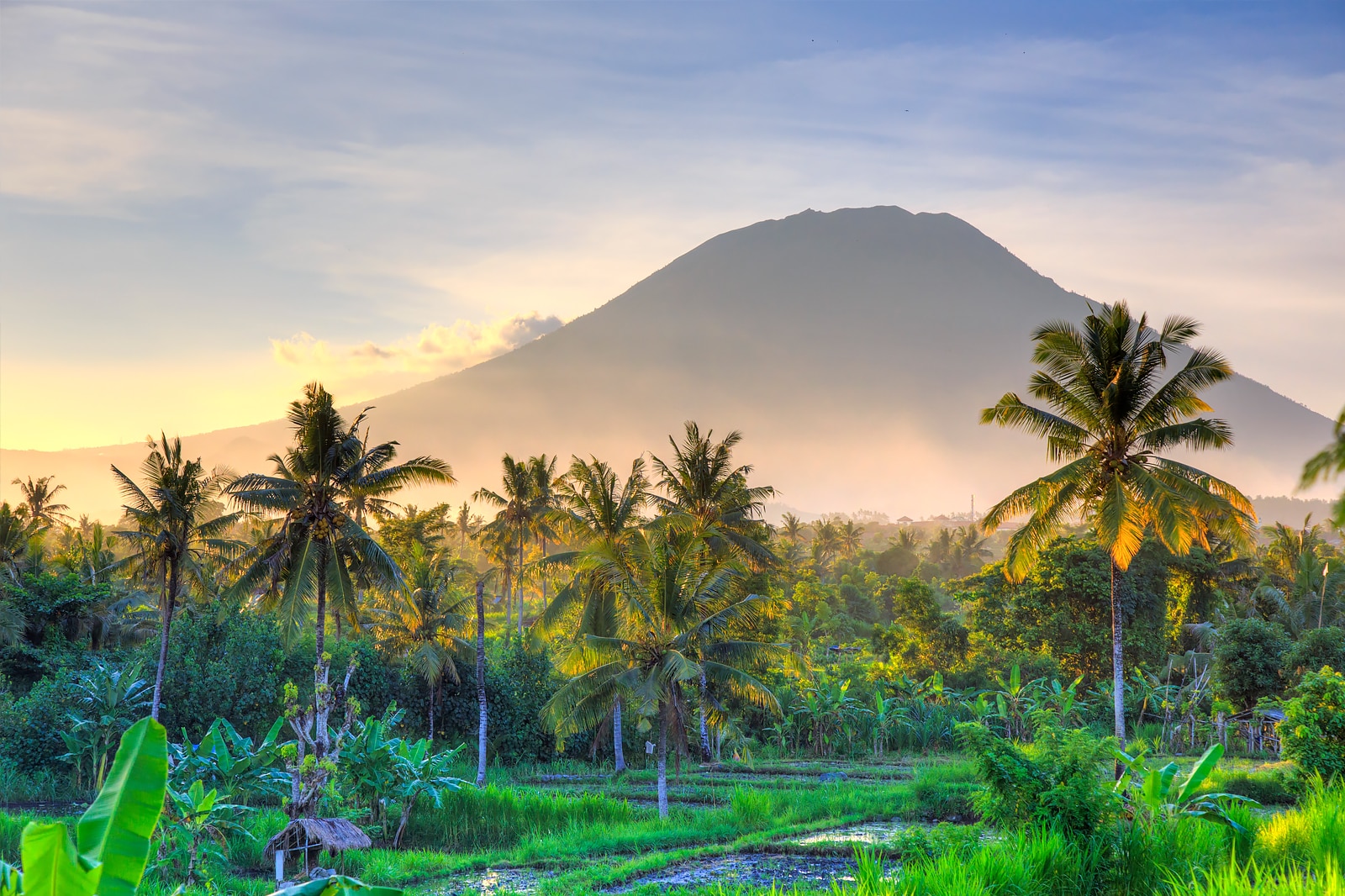 Mount Agung in Bali
Location: Jungutan, Bebandem, Karangasem, Bali 80853, Indonesia
Why book with Hotels.com?