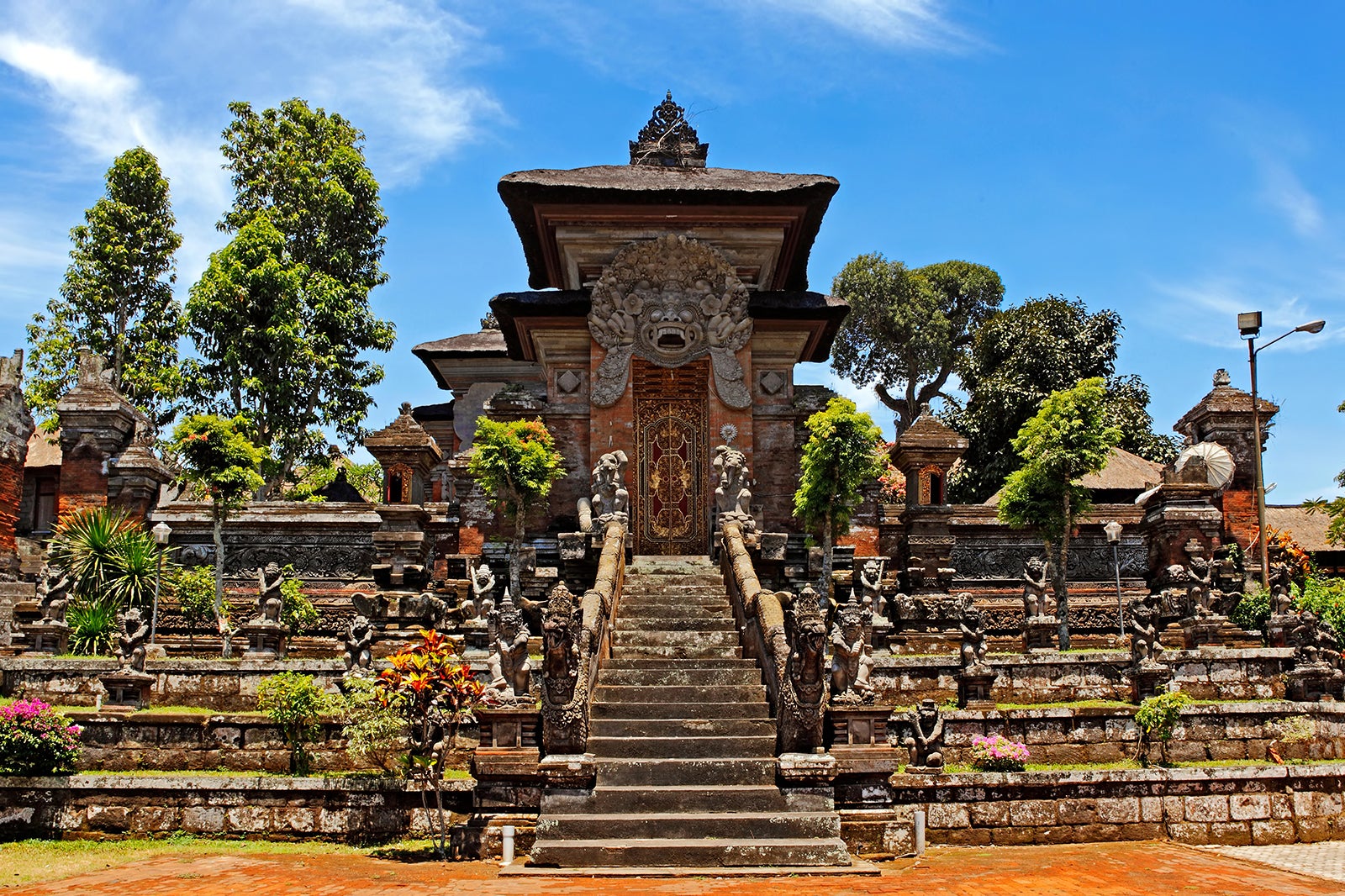 Pura Samuan Tiga Temple is a 10th century temple in the village of Bedulu in Gianyar. It's around 800 metres east from the Goa Gajah temple site or a 20-minute drive from central Ubud. The temple dates back to the Warmadewa dynasty, which was also known to have built the iconic Tirta Empul Temple complex.
The old temple is a great place to see ancient Balinese temple architecture up close with its ornate sandstone carvings and majestic temple gates. Unlike the usual 3 courtyards common in Balinese temples, Samuan Tiga has 7. These are separated by walls and split gates, and interconnected by staircases.
Pura Samuan Tiga Temple Near Ubud - one of the highlights of 26 Must-See Temples in Bali and 31 Best Things to Do in Ubud (Read all about Bali here)
Highlights of Pura Samuan Tiga Temple
The temple's name, Samuan Tiga, means 'meeting of 3' in the local tongue. This harks back to the historical consensus among previously conflicting Hindu sects at the time. Such conflicts were moderated and successfully resolved by the high royal priest, Mpu Kuturan.
The meeting gave birth to the concept that each kingdom should have 3 main temples, each representing the mountain, the village and sea, as well as the 'Tri Murti' Hindu trinity of Brahma, Vishnu and Shiva.
The temple serves as an annual backdrop to one of the oldest Balinese Hindu rituals. Siat Sampian takes place every 10th full moon (known as Purnama Kadasa), or roughly every April. The ceremony is usually held from 6am through 1pm. A friendly 'battle' breaks out as hundreds of temple pilgrims 'attack' each other by throwing young-coconut leaf arrangements called sampian in a frenzy.
On any other day, you can simply admire the ancient beauty of the temple. The gardens of Pura Samuan Tiga Temple are well-maintained. Sacred banyan and large old trees grow around the site. The temple also offers stunning views. It's flanked by 2 rivers, the Pande and Tegending on the east side, and the remains of an ancient pool to its west.
Pura Samuan Tiga Temple Near Ubud
Location: Jalan Raya Bedulu, Blahbatuh, Gianyar, Bali 80581, Indonesia
Back to top