Vihara Dharmayana Kuta temple is one of very few cultural landmarks that are hidden amid Kuta's traffic frenzy and 'surfer's paradise' buzz. This age-old Chinese Buddhist temple was one of the various Buddhist sites in Bali visited by Tibet's 14th Dalai Lama, Tenzin Gyatso, on his international tour in 1982, so it certainly has pedigree.
The temple is about a kilometre east from Kuta Beach and is often referred to by the locals as Kongco Leeng Gwan Kuta, or simply 'Kongco Kuta'. It's slightly inconspicuous thanks to its location – on a corner of Jalan Blambangan which is a one-way route usually congested with traffic. You'll easily spot it with its bright red walls and murals.
Vihara Dharmayana Kuta - one of the highlights of 26 Must-See Temples in Bali and 21 Best Things to Do in Kuta (Read all about Bali here)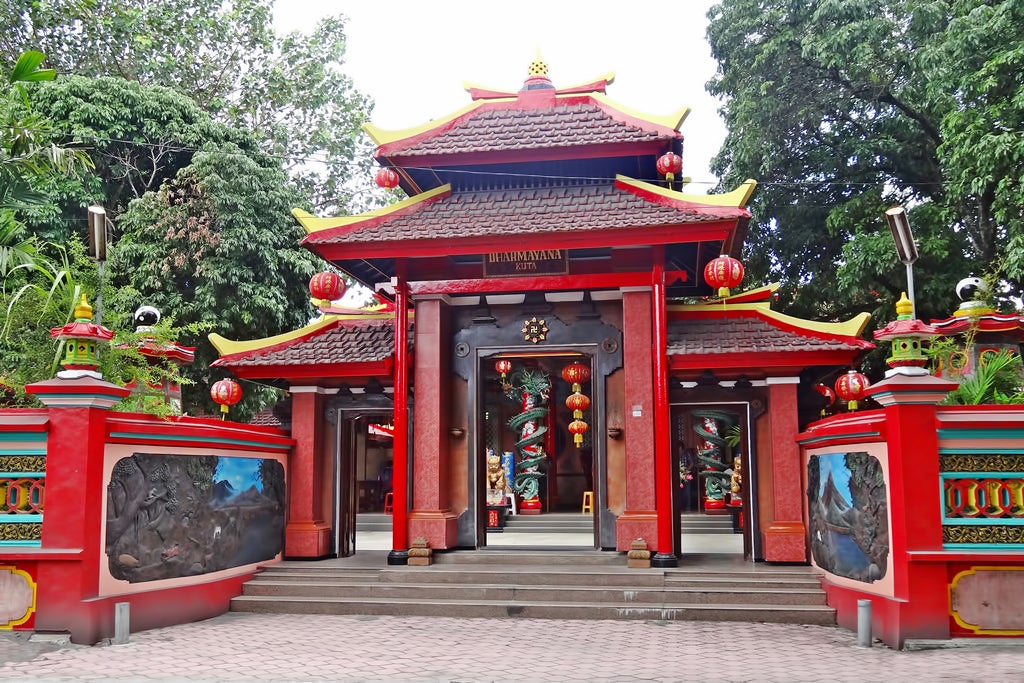 Features of Vihara Dharmayana Kuta
Vihara Dharmayana Kuta dates back to 1876 – it offers a glimpse into Kuta's lesser-known history. Despite its age, the temple is very well-maintained thanks to generations of local devotees, mostly of Chinese descent. They regularly visit the temple for prayers and communal activities, especially around Chinese New Year.
The temple's main structures feature intricate far eastern-style architecture, creating a vivid and striking sight with no apparent sign of ageing. Escaping the hectic traffic scenes and stepping into the temple's courtyard offers a calming sense of peace and tranquillity.
Constant wafts of incense smoke from the altars further add to the spiritual atmosphere of the temple. This Kuta oasis is comprised of the main structure, known as the Baktisala, which features large round lanterns hanging from the rims of its roof, supported by giant red pillars that are wrapped by menacing mythical dragon figures.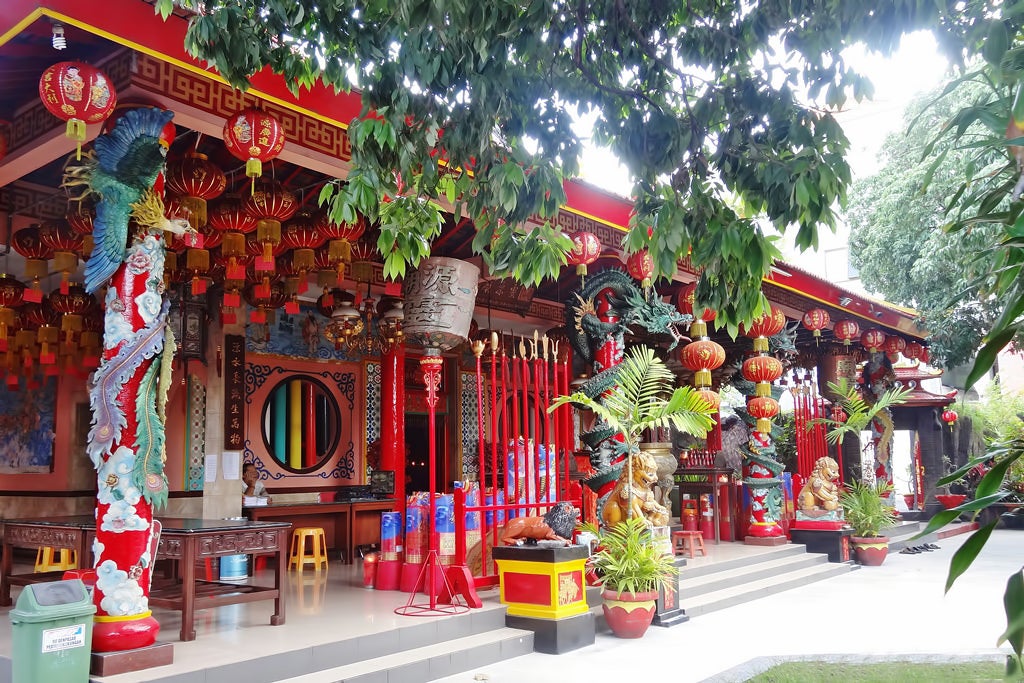 Good to know about Vihara Dharmayana Kuta
Next to the Baktisala is a smaller structure, the Dharmasala, where family prayers take place in front of smaller relics, various Chinese deity figurines and a wall mural of Borobudur Temple. Opposite the Baktisala and under a banyan tree is a unique place of worship where prayers are made to the '4-Faced Buddha'. This spot is surrounded by a small moat where a collection of turtles swim around or bask on stones, offering quite a peculiar sight.
Outside visitors are welcome to Vihara Dharmayana Kuta, but basic rules to follow include proper attire (no shorts or singlets) and no flash photography in the praying rooms – picture-taking of certain relics is forbidden). A friendly senior temple keeper usually stands near the outside altar, either folding joss paper for offerings or arranging incense sticks, and they can provide some useful insights into the temple and its history.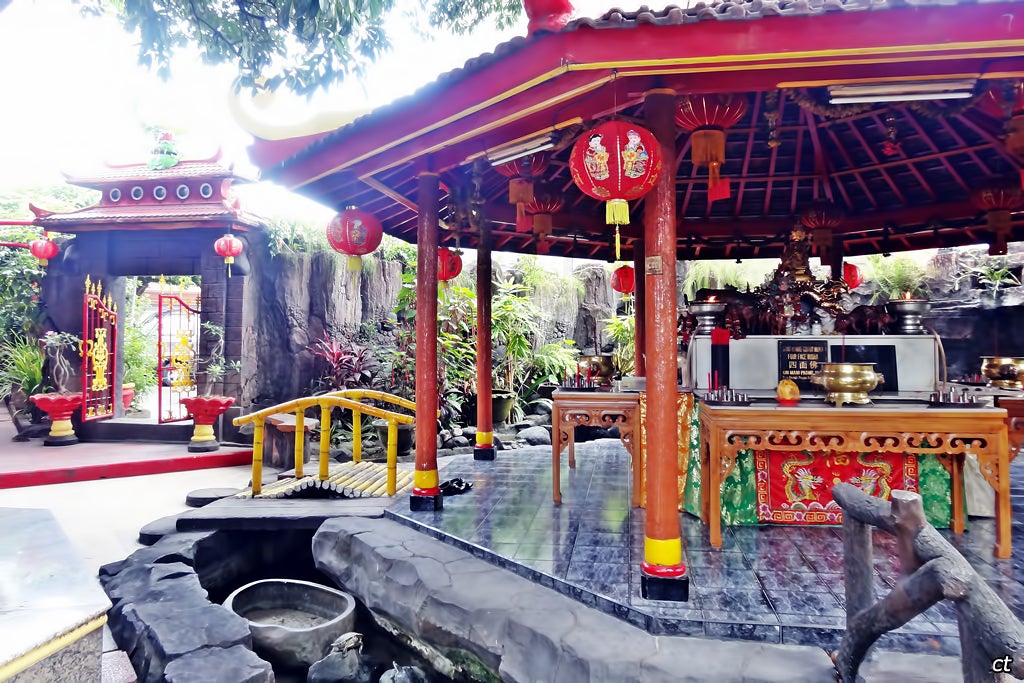 Vihara Dharmayana Kuta
Location: Jalan Blambangan No.12, Kuta, Badung, Bali 80361, Indonesia
Open: Daily from 9am to 8pm
Phone: +62 (0)361 762362
Back to top