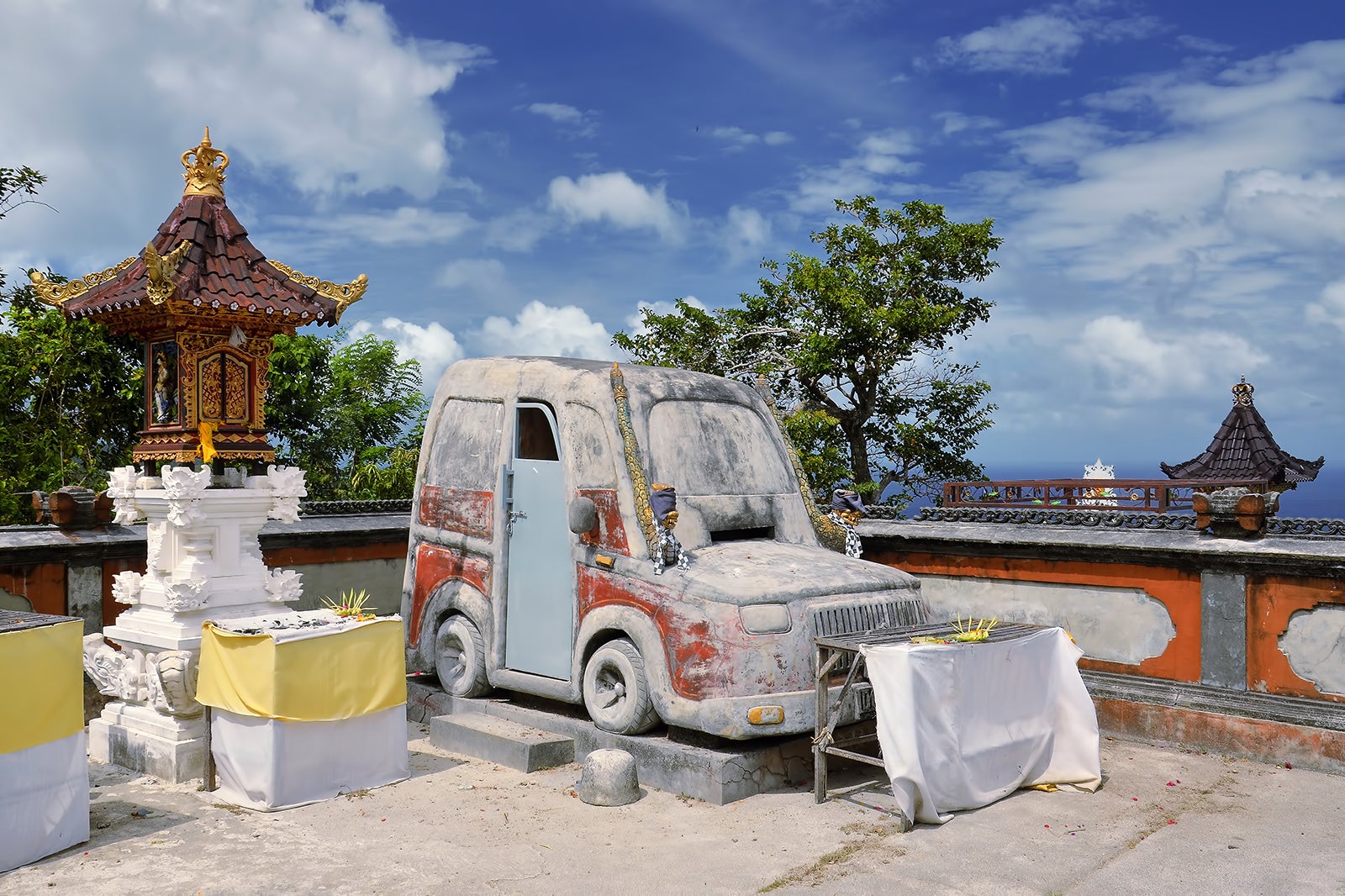 Pura Paluang is one of the most unique temples in Bali. Located on the island of Nusa Penida, this unique complex is often called the Bali Car Temple by travellers, mainly because it has shrines in the form of a house and 2 cars.
If you're travelling to Nusa Penida, particularly around the island's rugged limestone cliffs on the southwestern coast, you can combine a visit to Pura Paluang with Kelingking Beach, a scenic outlook 650 metres west.
Pura Paluang in Bali - one of the highlights of 12 Weird and Unusual Places to Visit in Bali and 24 Best Things to Do on the Nusa Islands (Read all about Bali here)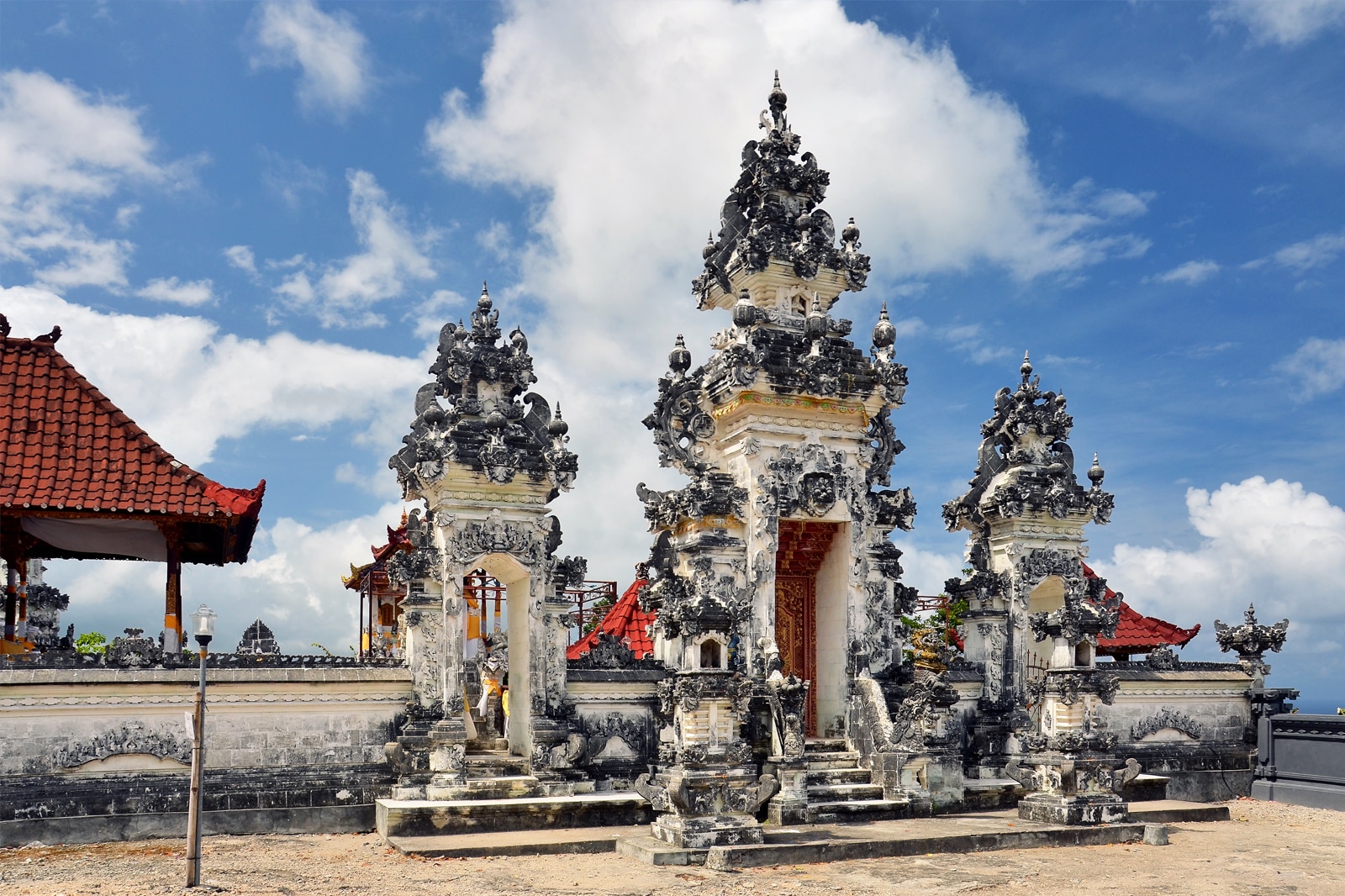 Features of Pura Paluang Temple
The Pura Paluang Car Temple is within the local community of Sebun Ibus in Karangdawa village. The structure is made of white sandstone, with an inner sanctum housing a stone shrine that looks like a small house between a jeep and a Volkswagen Beetle.
The elders of the village have no account of how the temple came to be, though it's believed to have been built long before there were any cars in Indonesia. To add to the mystery, locals claim to hear the sounds of car engines coming from Pura Paluang at night.
Pura Paluang in Bali
Location: Karangdawa Village, Southwest Nusa Penida, Bunga Mekar, Klungkung, Bali, Indonesia
Back to top