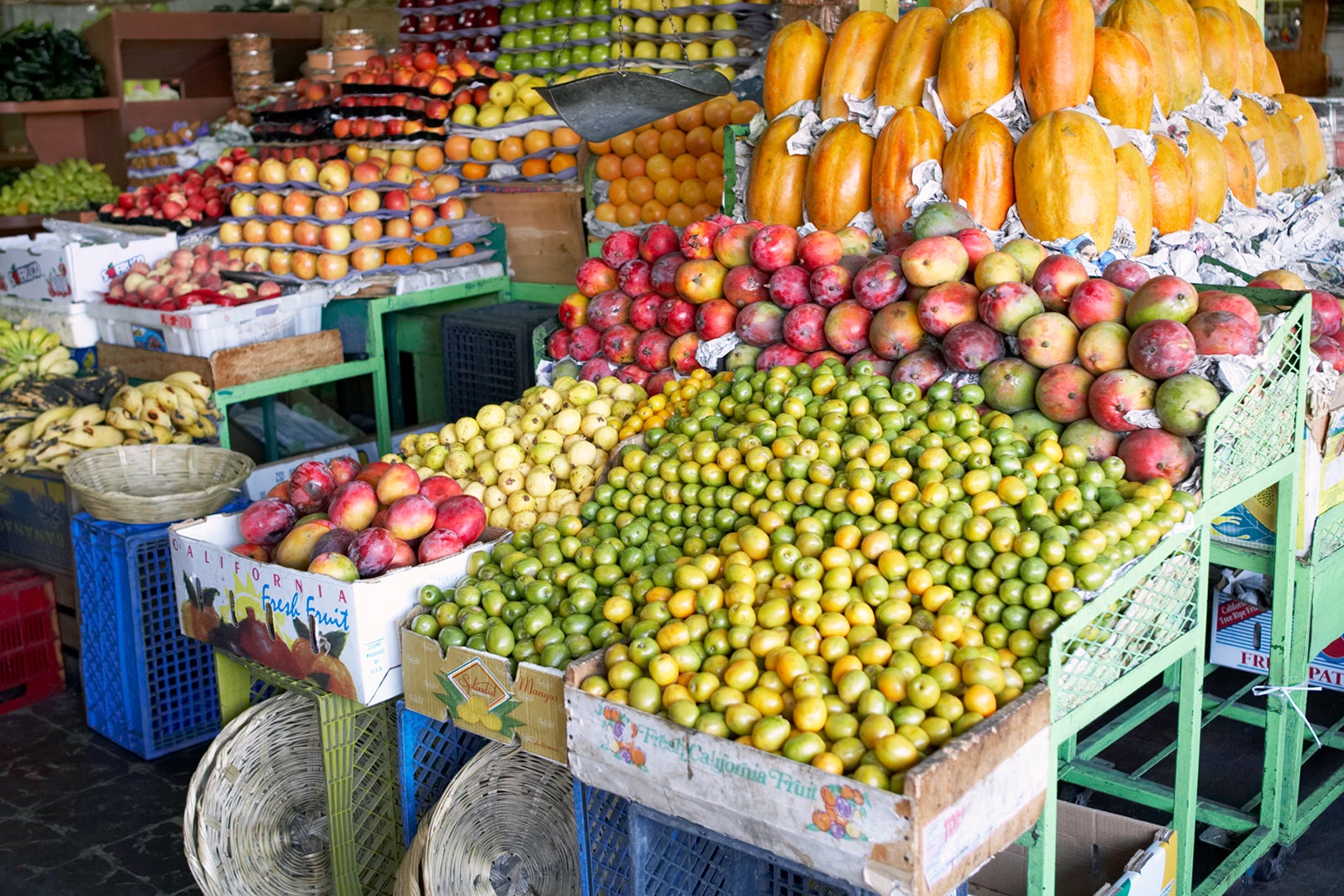 Taman Sari Market (Pasar Taman Sari) is one of the very few local markets of its kind within close reach to the Seminyak area. This traditional market serves as a regular place to shop among locals and for those looking for fresh tropical fruits at low prices.
The market is also within easy reach of the region's upscale villas and resorts. You can find the market near the south-western corner of the Petitenget and Kerobokan junction, and it's about a 15-minute transfer from Seminyak's main Petitenget hub.
Taman Sari Market in Bali - one of the highlights of 17 Best Shopping Experiences in Kerobokan and 6 Best Night Markets in Bali (Read all about Bali here)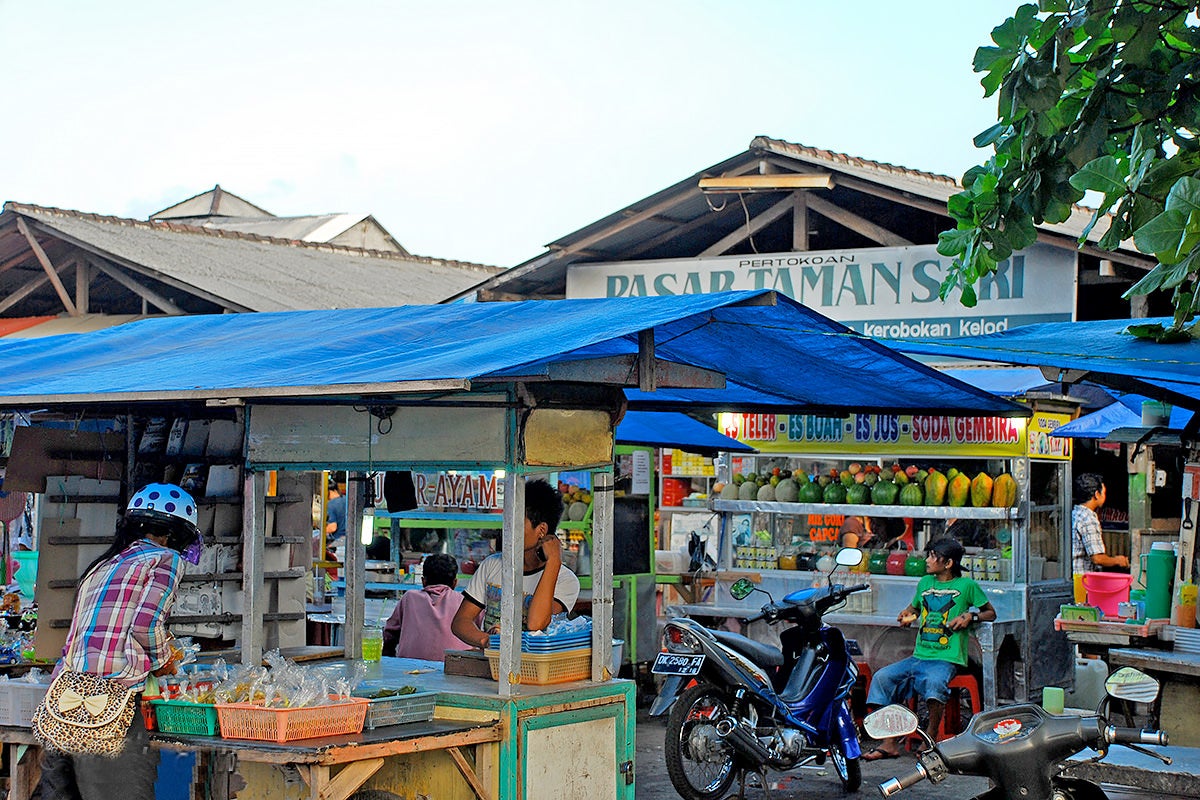 Taman Sari Market is hard to miss, with most of the fruit displays lining the market's street-side façade. These stalls are open from the break of dawn – you might even see staff from your hotel or villa buying supplies such as fresh mangoes, bananas and mangosteen. A $1 purchase can often get you a full bag of fresh produce.
Most of the items sold the Taman Sari Market don't have price tags and, even though the front row fruit stalls sell by the kilogram, you can still bargain hard. Stalls selling daily local necessities can be found inside the main building.
The market takes on a local night market scene around sunset, with food carts offering bakso (meatball soup), grilled satay, and rice porridge.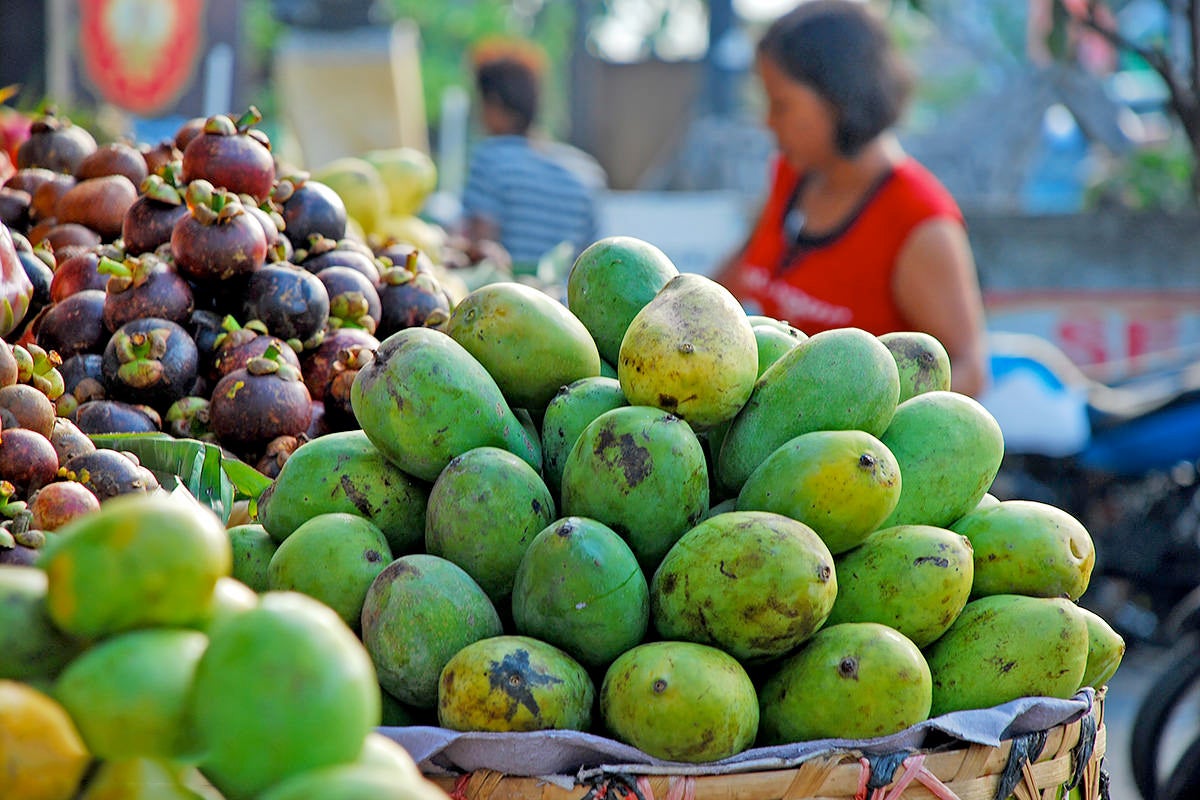 Taman Sari Market in Bali
Location: Jalan Tangkuban Perahu No.1, Kerobokan, Badung, Bali 80361, Indonesia
Open: Daily from 5am to midnight
Back to top