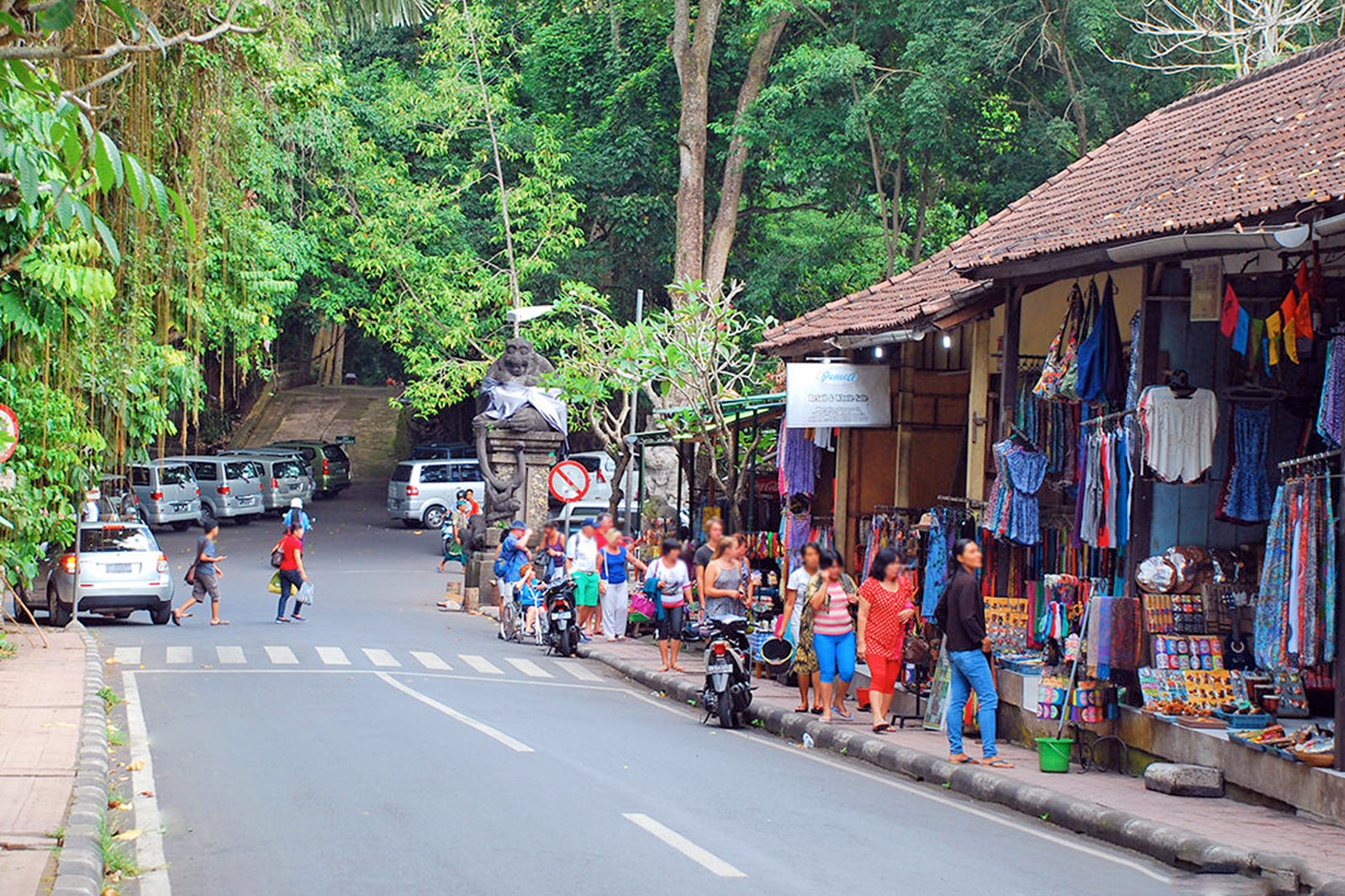 Ubud Monkey Forest Road is the namesake route passing the famous sacred sanctuary home of the grey long-tailed macaques. The 1-way street follows on further south from Jalan Hanoman and turns at Ubud's main town centre just across the road from the Puri Saren royal palace and Ubud's famous art market.
Rows of shops, boutiques and outlets line Ubud Monkey Forest Road from its very start, together with many guesthouses and hotels, restaurants and small day spas. Only a short distance further down, the forest sanctuary is found under the lofty shades of the entrance gate, with a small parking space nearby.
Locally referred to as Jalan Monkey Forest, the Ubud Monkey Forest Road links the main shopping area with other side streets such as Jalan Hanoman, Jalan Sugriwa and Jalan Jembawan, which are all southeast from the town centre.
Ubud Monkey Forest Road - one of the highlights of 33 Best Shopping in Ubud (Read all about Bali here)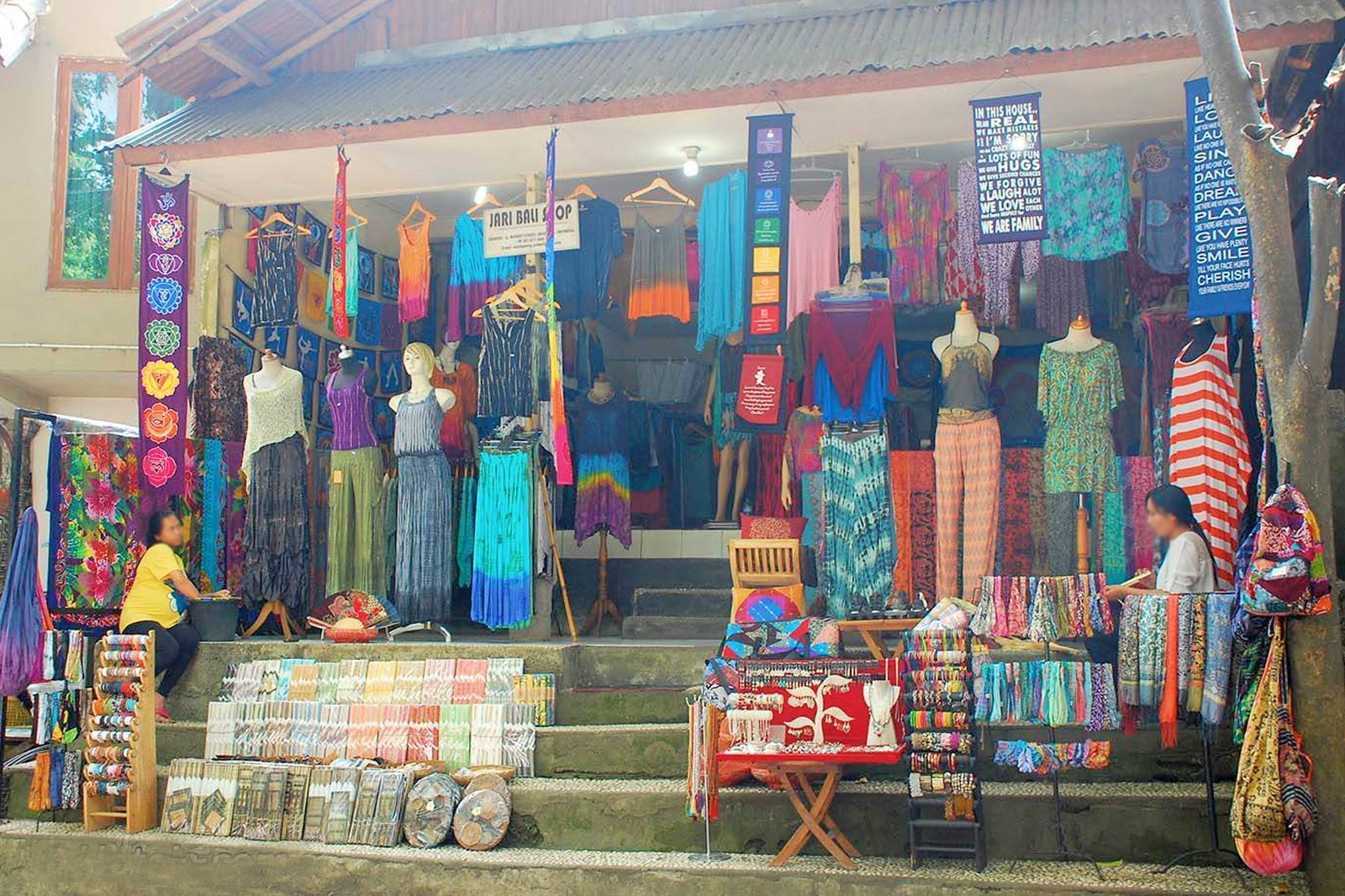 Where to shop on Monkey Forest Road
There's a variety of shops along Ubud Monkey Forest Road, some with clear signposts and some showing only obscure objects and curios behind glass displays. Most are art shops with selections of assorted handicrafts, antiques and alluring textiles from the archipelago and Bali.
A stroll through Ubud Monkey Forest Road and the adjacent side streets will demonstrate that this area is not similar to the main tourist areas in the island's south – Kuta and Legian, for instance. Quieter footpaths, a cooler ambience and a more relaxed shopping climate make for a pleasant Ubud side-street shopping experience.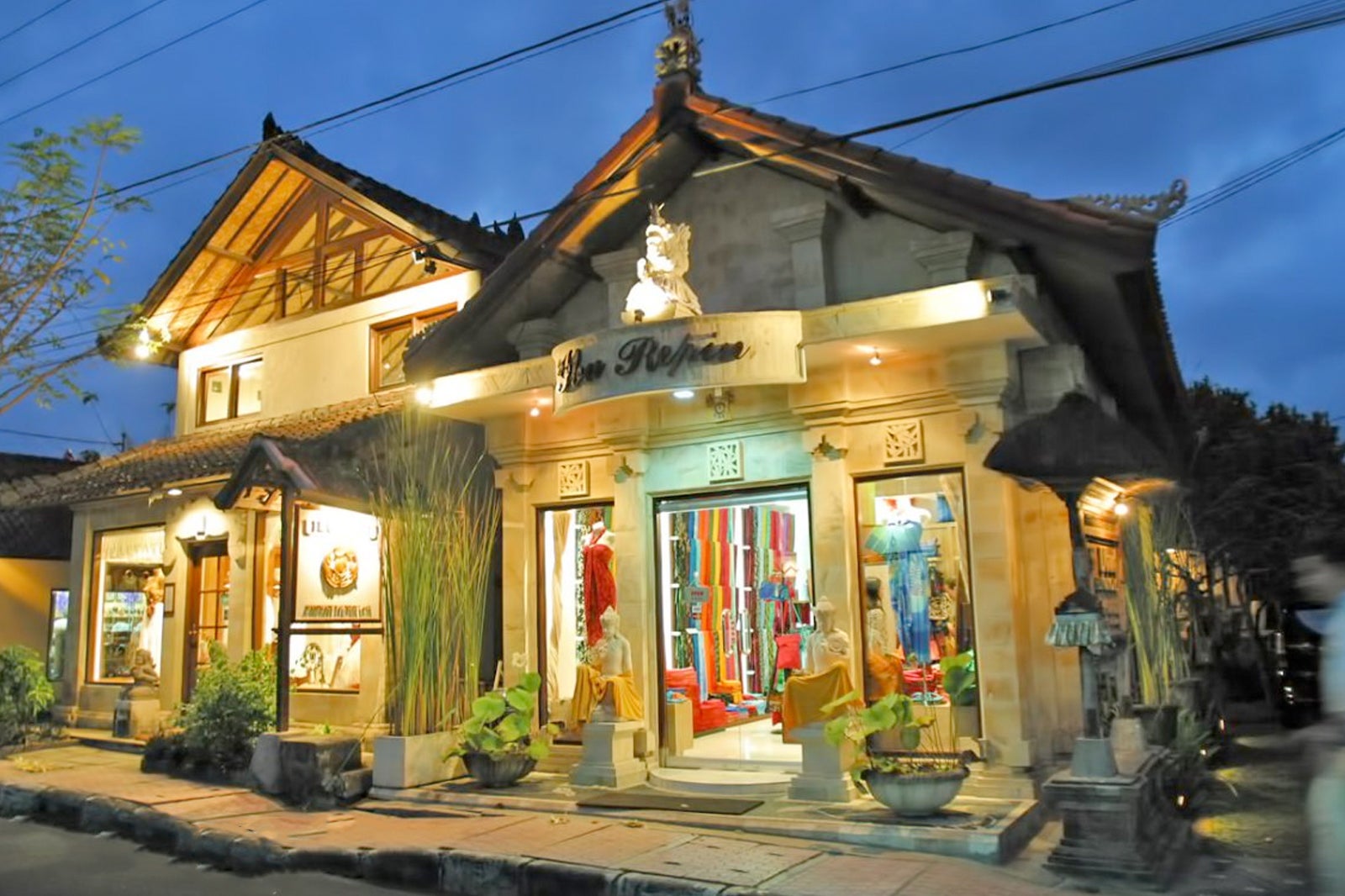 For simple items and refreshments, there's the convenience store, Delta Mart. Various shops such as Toko Lagi showcase a range of antiques and items while organic shops such as Utama Spice sell a collection of essential oils, handmade soaps and aromatherapy items.
Fashion, from men's and women's to children's wear, can be found here. Just after the Ubud Monkey Forest sanctuary, a steep climb up north takes you to where most of the fashion boutiques are. Wardani Textiles boasts exotic and colourful sashes and sarongs as well as readymade clothing.
You'll find a few international-brand stores and famous local brands on Jalan Monkey Forest such as Uluwatu, Animale, Polo Ralph Lauren, Billabong, Volcom and other leading surf brands. The local brand of Balinese lace, Uluwatu, retails handmade women's garments, dresses, bags and accessories, bed linen, table linen and more.
Jalan Hanoman also features rows of shops and clothing stores, with fine textiles from the archipelago in exotic forms, colours and designs. On Jalan Dewi Sita, find KOU Bali Shop, which sells homemade organic fruit jams and organic soap.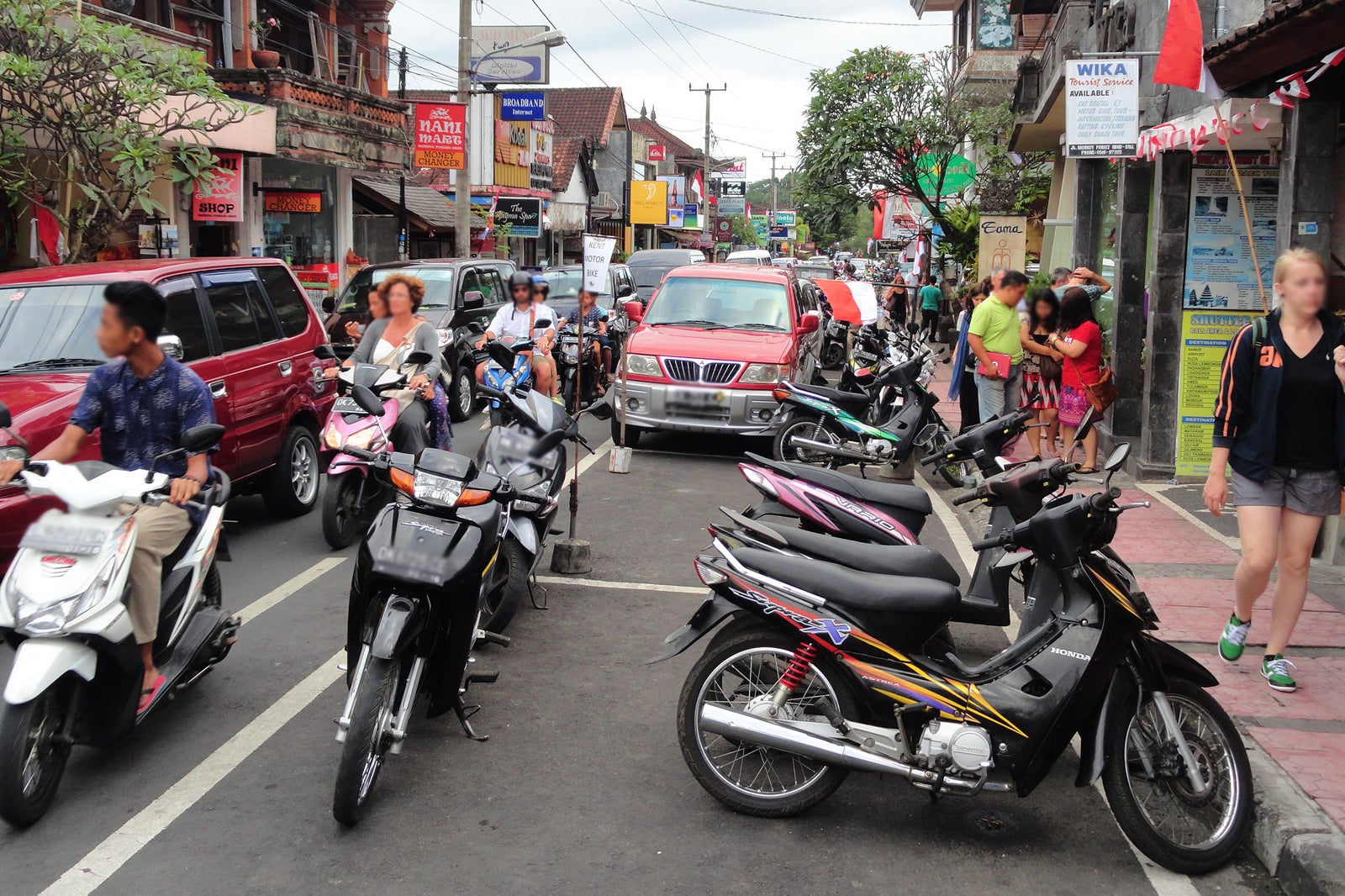 Good to know about Monkey Forest Road
There are actually 3 different roads that interlink, forming the sidewalk shopping experience that is Ubud Monkey Forest Road. Interestingly, all of these roads' names have a monkey-related theme.
Ubud Monkey Forest Road is obvious, while Jalan Hanoman preceding it is named after a Hindu monkey deity and protagonist in the Hindu epic, Ramayana. Jalan Sugriwa, a road east of Jalan Hanoman, is also named after a character from the Ramayana epic – Sugriwa being related to Hanoman, king of the monkey kingdom.
Again to the east, Jalan Jembawan is named after a bear who, together with the 'Wanara' monkey troops, aided Rama in finding his kidnapped wife, Sita. All roads interconnect at one point, although only Jalan Monkey Forest has 1-way traffic. Monkey Forest Road and Jalan Hanoman are connected by Jalan Dewi Sita, which also has several art and painting galleries as well as textiles and clothing outlets.

Ubud Monkey Forest Road
Location: Jalan Monkey Forest, Padangtegal Village, Ubud, Gianyar, Bali 80571, Indonesia
Back to top