The Gunung Kawi Temple complex comprises a collection of ancient shrines carved into the face of a rock cliff in central Bali. The main site overlooks the sacred Pakerisan River, which also flows by the Tirta Empul Temple a kilometre up north. Across the river from the ancient reliefs is a temple courtyard featuring old Hindu shrines in a more contemporary architectural style.
Bali's Pejeng region is famous for its rich collection of archaeological sites, and Gunung Kawi Temple is a popular stopover on itineraries through the central uplands of the Gianyar regency. The 300 steps further down to the river flanks lush paddy terraces and a gorgeously green valley – they transport you back in time and away from modernity.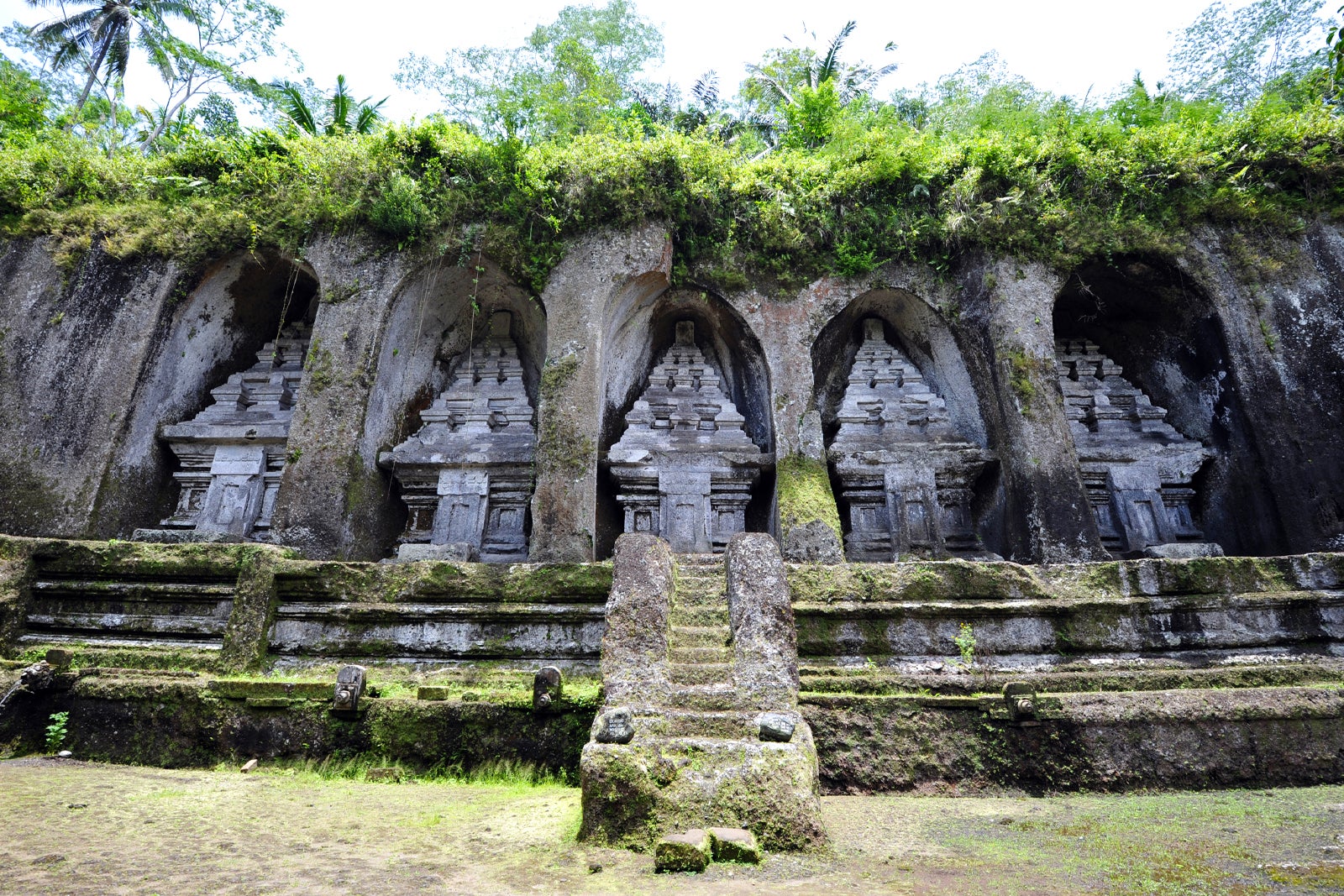 Getting to Gunung Kawi Temple
Gunung Kawi Temple (Pura Gunung Kawi in the local tongue) is only a few hundred meters east from the Jalan Raya Tampaksiring main route. You must continue down on foot along a paved walkway that's lined with art shops and small local warungs.
At the end of the stairs, you may proceed through a stone archway with small pillars each holding an earthen vase filled with holy water. You sprinkle this water onto yourself before further entering as a sign of purification. Inside, the view opens to the main site with 10 7-metre-high shrines carved into the rocky hillside. There are 4 on the west side and another 5 on the eastern side of the river, while to the south across the valley hides another.
As the legend goes, these are the memorials of the deified Balinese King Udayana, his concubines and family, which leads to Gunung Kawi temple being widely considered as the tomb site of the Warmadewa Dynasty.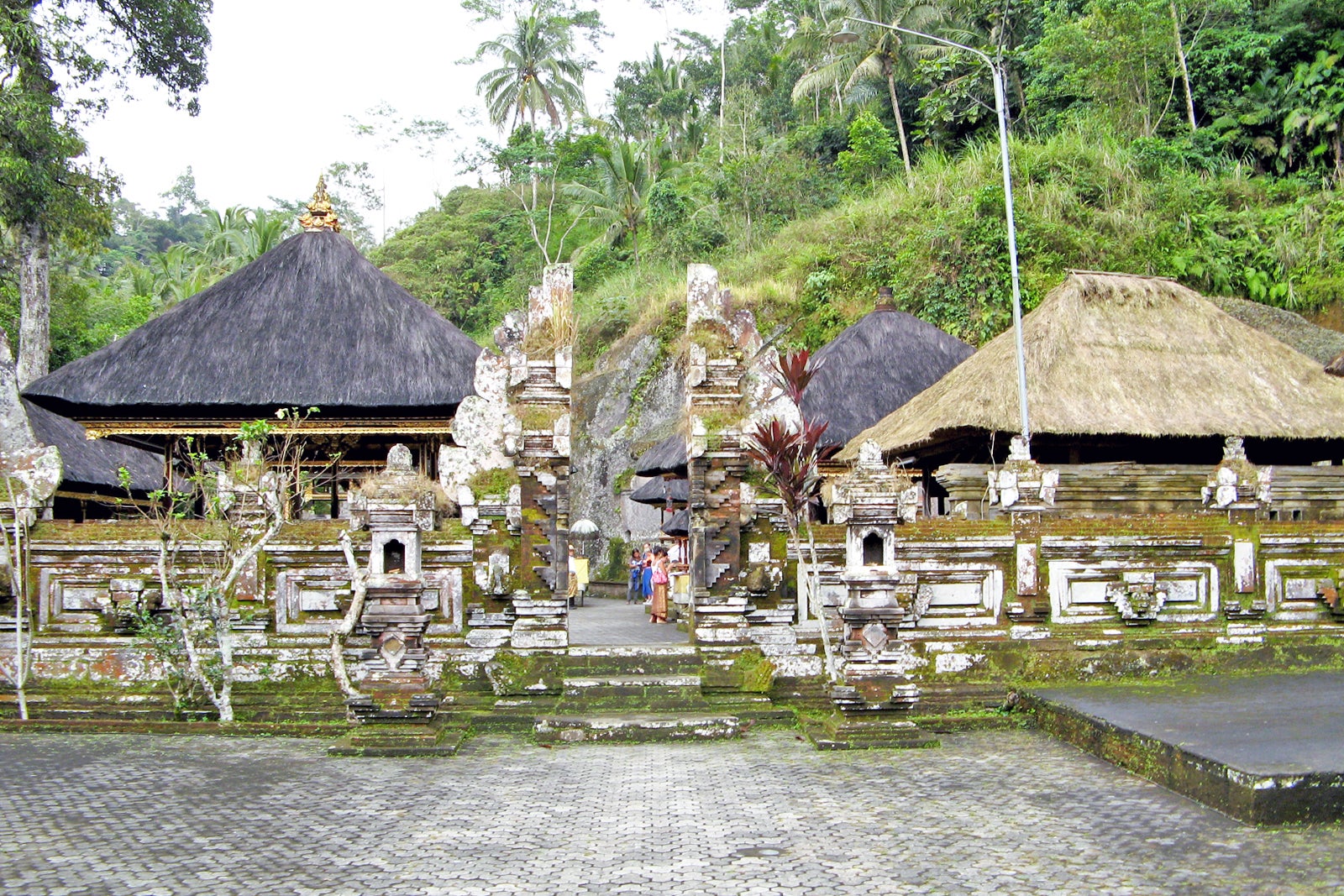 Gunung Kawi Temple highlights and features
Small stone caves that actually serve as meditation sites complement the shrines, where Buddhist monks used to sit and contemplate. Indeed, Balinese history has shown that the 2 religions harmoniously coexisted in the past.
Across the river and beside the first rock shrine complex is a functional temple courtyard that the locals essentially refer to as Pura Gunung Kawi. Inside, it's laid out like any other Balinese temple courtyard, complete with various shrines surrounding the temple's main grand pavilion or 'bale'.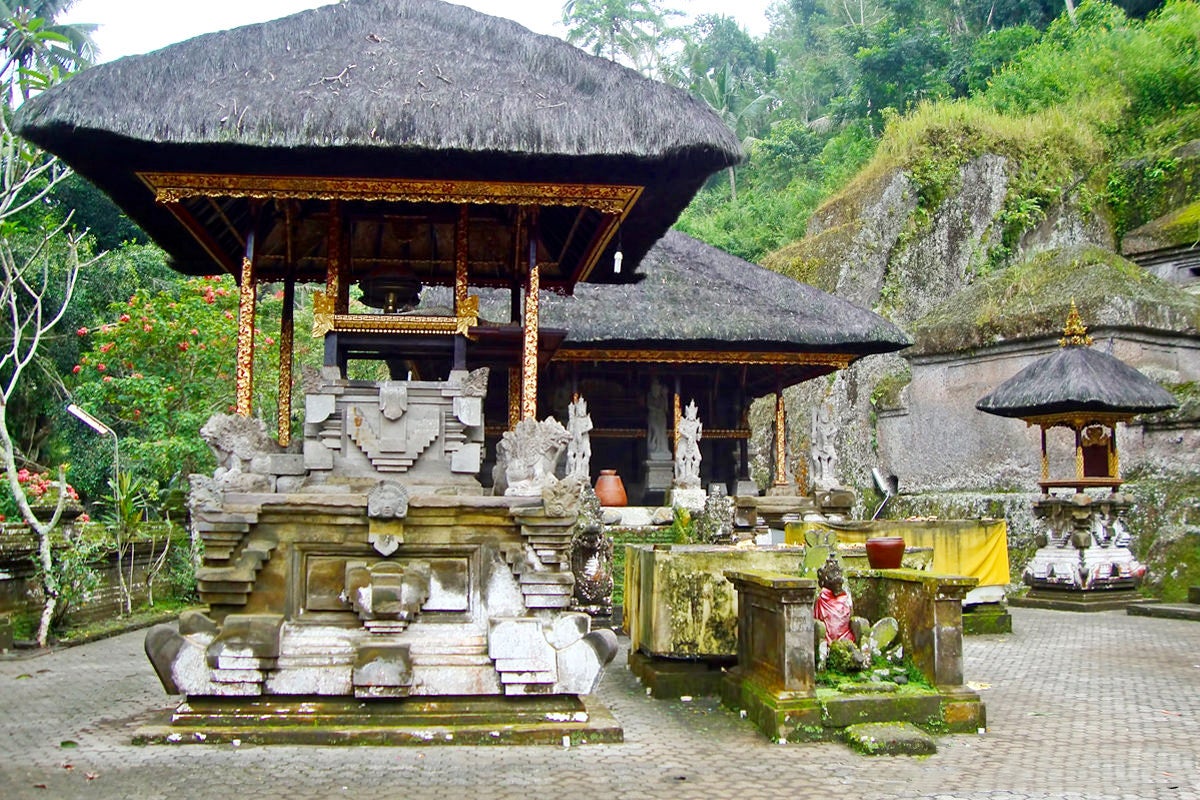 Proper attire comprising a sarong cloth with a sash around the waist is customary, and women shouldn't visit or enter the Gunung Kawi Temple complex during their periods . Sashes and sarongs are available for rent with the ticket purchase at a booth before the stairs that lead down to the valley.
The temple is decorated during its piodalan temple anniversary every year following the Purnama Katiga or '3rd full moon' on the Balinese calendar. Such occasions allow for a more festive and exotic setting for photographs. Note that there's a similarly named temple, Gunung Kawi Sebatu, about 4.5 km north-west.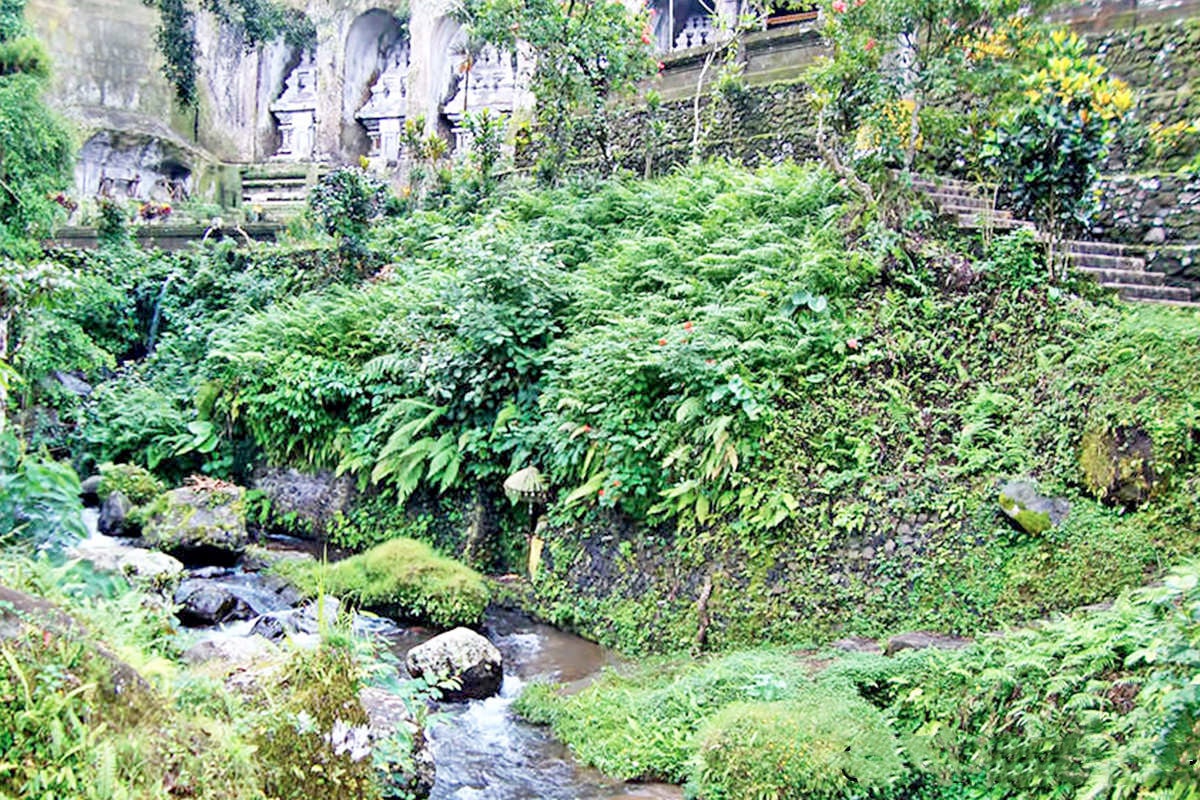 Gunung Kawi Temple in Bali
Location: Banjar Penaka, Tampaksiring, Gianyar, Bali 80552, Indonesia
Why book with Hotels.com?