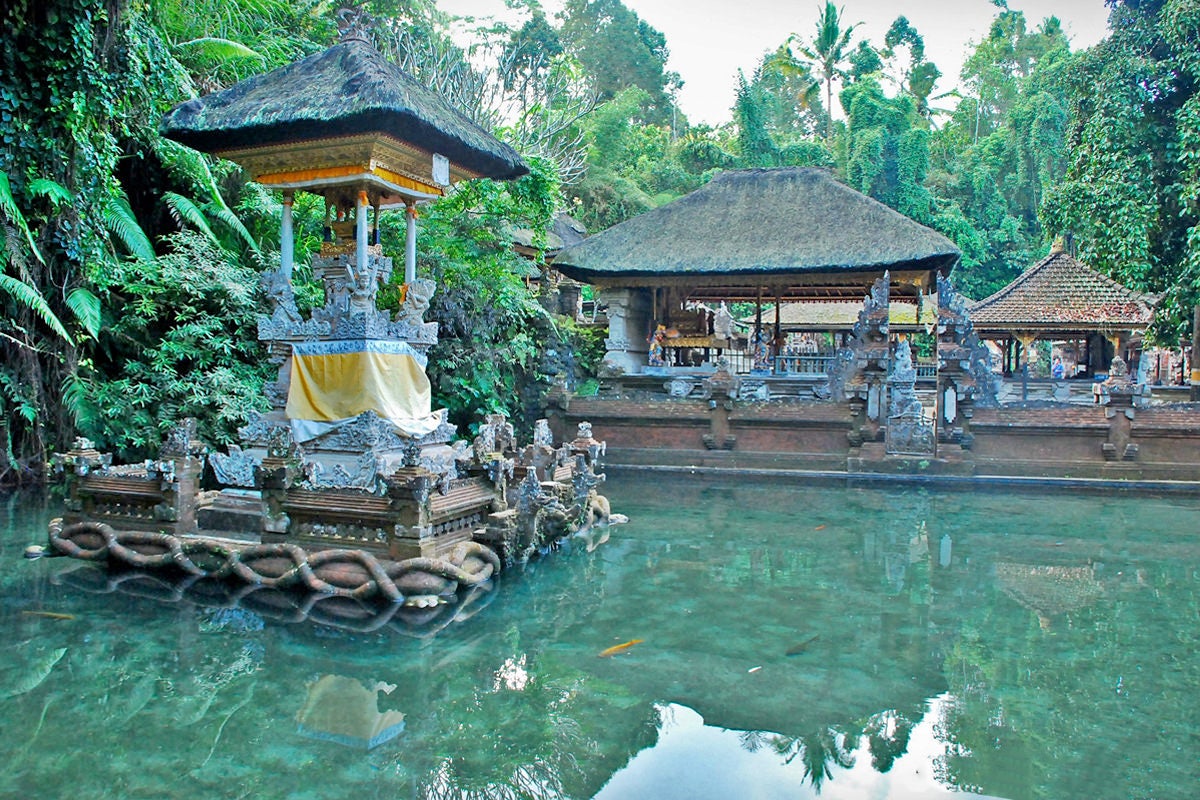 Gunung Kawi Sebatu Temple is one of the least visited temple complexes on the island yet is one of the most beautiful and tranquil. Locally referred to as Pura Tirta Dawa Gunung Kawi Sebatu, the temple in Central Bali features verdant gardens around ponds filled with carp and blooming lotuses.
The temple complex comprises a collection of ancient shrines. Most are surrounded by mountain spring-fed water features. At a far separate section, there are bathing pools and fountains where some locals come to bathe and shower. You can find the temple complex within the highland village of Sebatu in Tegallalang, Gianyar, approximately 12 km north-east from Ubud central.
Gunung Kawi Sebatu Temple in Bali - one of the highlights of 5 Must-See Temples in Ubud and 10 Best Spiritual Experiences in Bali (Read all about Bali here)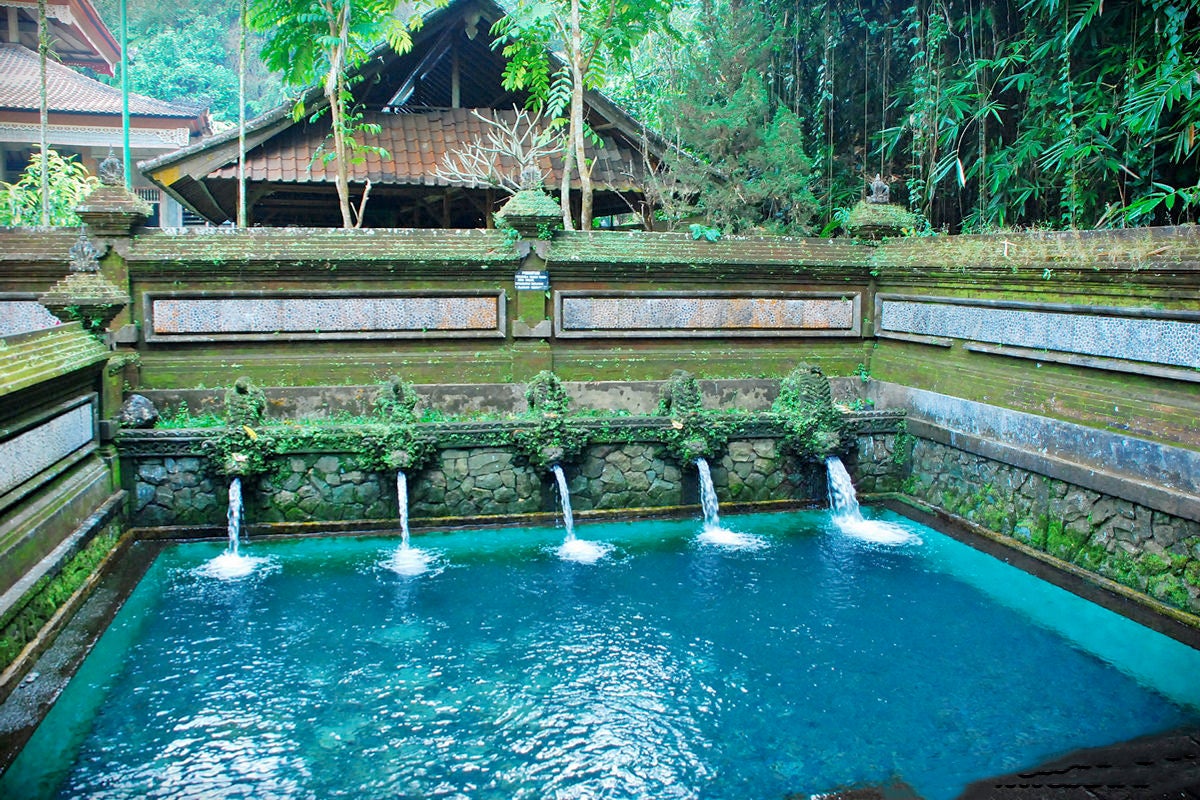 Gunung Kawi Sebatu features
From the small and winding street that follows on from the main Jalan Raya Tegallalang road, you can easily take in a bird's-eye view of the whole complex and its water gardens. One of the temple's highlights is the tranquil setting of one of its singular shrines known as the Taman Suci, which flanks a large rectangular pond with a dense green hillside as a backdrop.
Before sightseeing around the shrines and temple grounds, you'll have to wear a sash around your waist – you can borrow one at the ticket booth. Not far along the cobbled path, you'll instantly enjoy the full water gardens with a large pool where golden carp are kept. Fish food is available for purchase.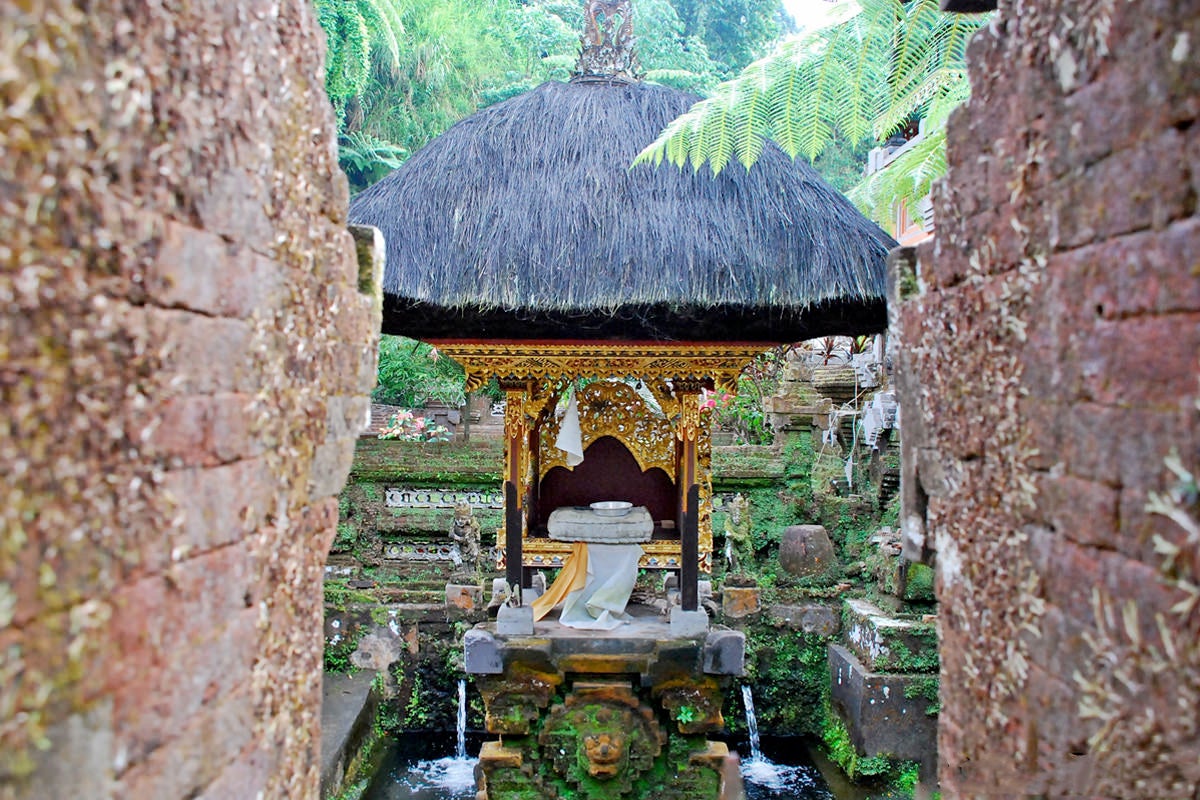 Inside Gunung Kawi Sebatu's temple complex
Not far from the ponds, you'll come across 2 walled bathing sections that the locals and pilgrims to Gunung Kawi Sebatu actually use for bathing and washing. A sign clearly reads in English and Indonesian that photography in these quarters is forbidden – for obvious reasons.
Towards the north and after a green lawn there are the candi bentar temple gates that lead to the elevated main temple grounds. You'll be able to see a few animals kept within the complex, such as free-roaming packs of tame fowl, juvenile deer and rare chicken breeds, all of which add life to the otherwise inanimate statues and towering temple structures.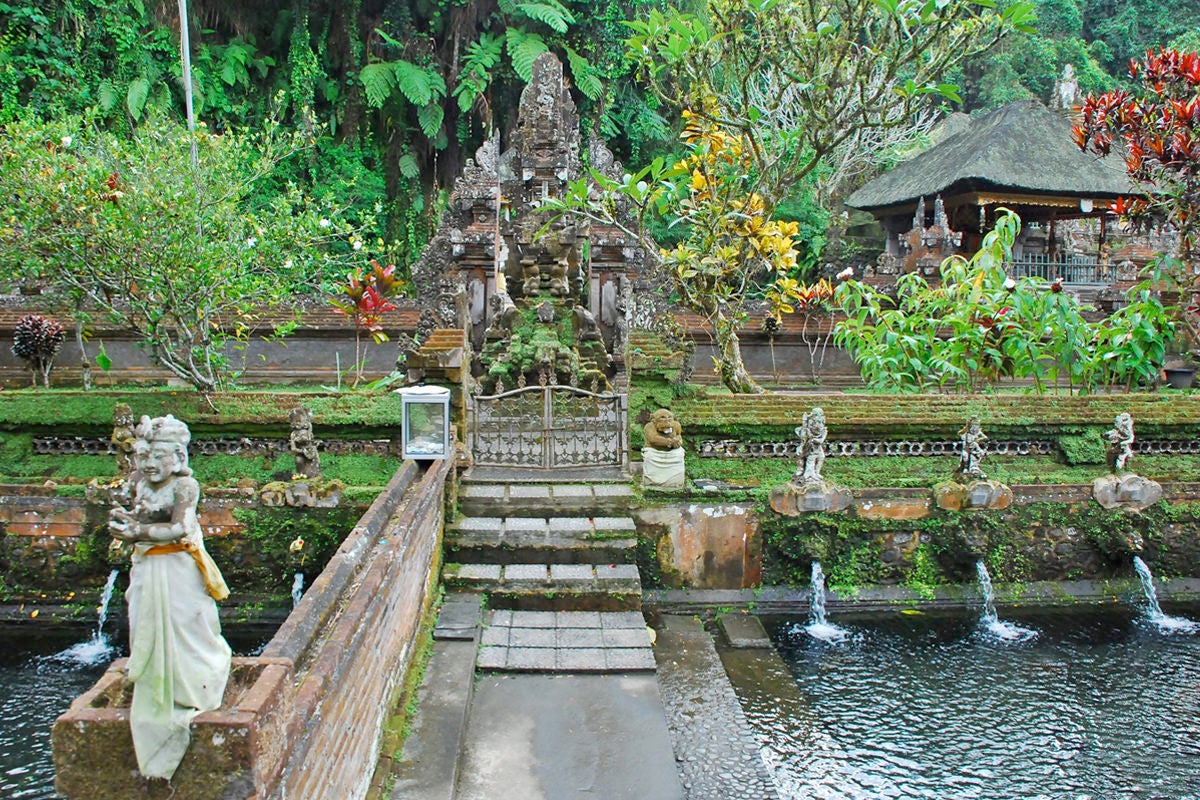 Good things to about Gunung Kawi Sebatu
Gunung Kawi Sebatu celebrates its piodalan temple anniversary every first full moon of the Balinese calendar, which is also referred to by the locals as Purnama Sasih Kasa. It offers a greater opportunity to witness the colourful festivities that take place at the temple, as well as the lively flow of Balinese Hindu pilgrims from all over the island.
The temple is often an included highlight on tour itineraries to the island's culturally rich central region. Not that it's not to be confused with another similarly named temple (which is also slightly more popular): Gunung Kawi, which is in a neighbouring area within the same Tampaksiring region.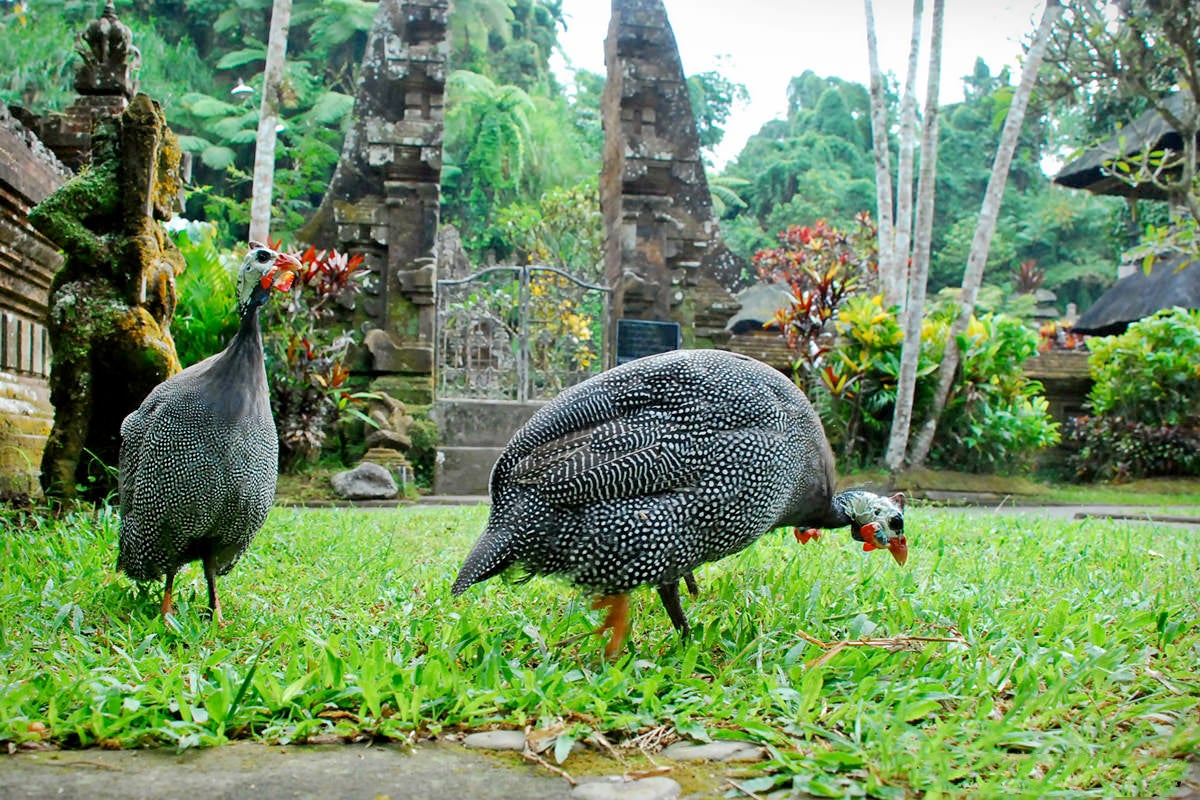 Gunung Kawi Sebatu Temple in Bali
Location: Sebatu, Tegallalang, Gianyar, Bali 80511, Indonesia
Back to top