3 Places to Go Shopping in Tanjung Benoa
Where to Shop in Tanjung Benoa
Shopping in Tanjung Benoa is a modest experience compared to bargain-hunting in Bali's more touristy neighbourhoods like Kuta and Ubud. Most of the boutique shops you'll find are part of The Bali Collection, an expansive tourism complex by the Indonesia Tourism Development Corporation (IDTC) in the Nusa Dua complex nearby.
Along Tanjung Benoa's main road, there are local art shops and markets selling handmade jewellery, handicrafts, textile, and leather goods at rather reasonable prices. Like most places in Bali, you get to bargain with shopkeepers to get a good deal. Check out our guide on where to shop in Tanjung Benoa.
1
Mertha Segara Samuh Art Market
Jalan Pratama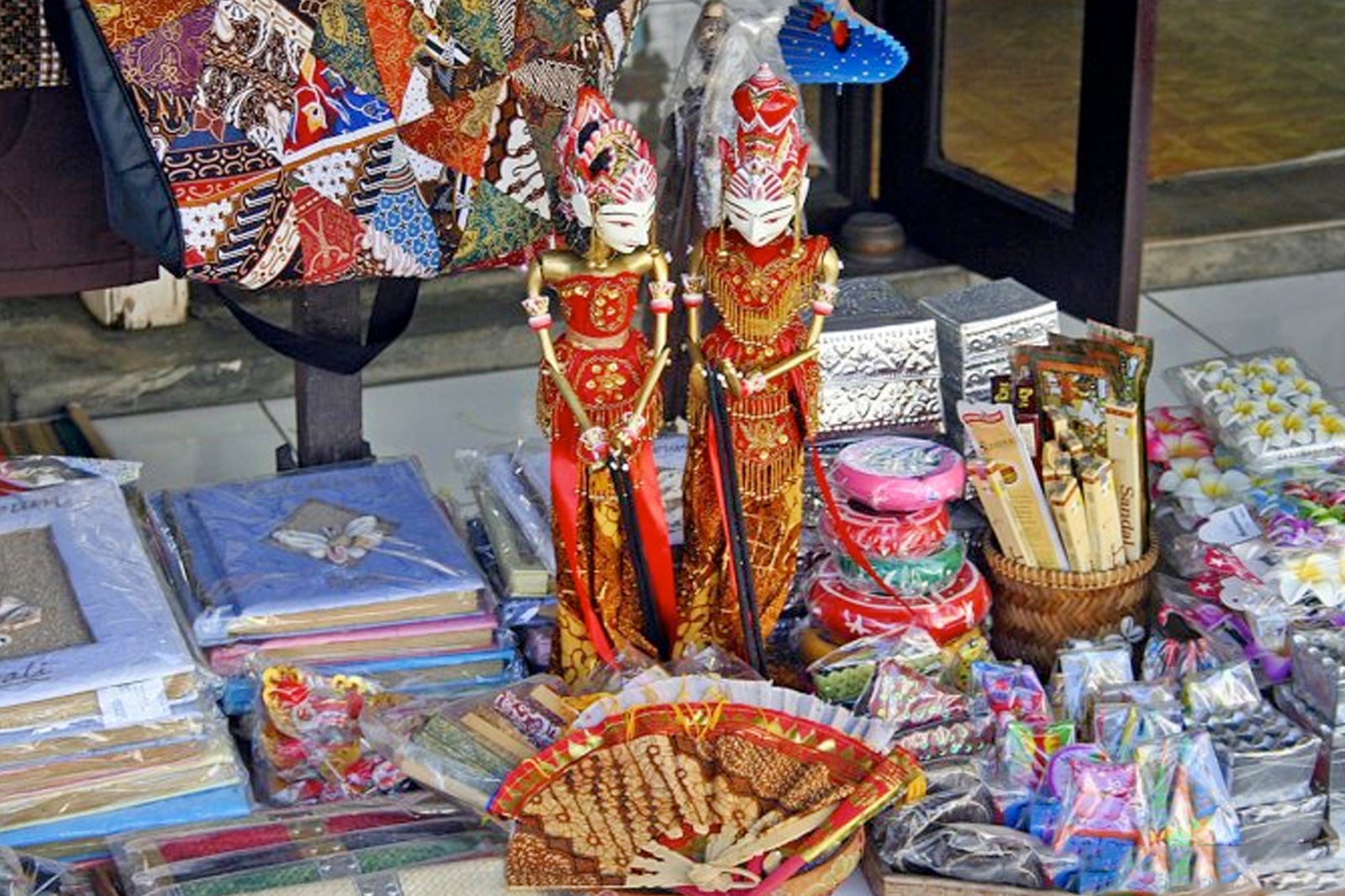 The Mertha Segara Samuh Art Market is an excellent stopover for souvenirs in Tanjung Benoa. Located just between Nusa Dua and Tanjung Benoa, the market occupies a narrow beach alley that branches off the main Jalan Pratama street. You can find local art shops selling Bali postcards and posters, batik clothes, keychains and tote bags. It's always a good idea to haggle for a good deal at local art markets like Mertha Segara Samuh.
Location: Jalan Pratama, Tanjung Benoa, Badung, Bali 80361, Indonesia
Open: Daily from 9am to 8pm
Phone: +62 (0)361 773 729
Bali Collection is an impressive shopping, entertainment and dining complex in Tanjung Benoa. The spacious arcade has over 50 stores, including supermarkets, fashion boutiques, art shops, speciality stores, and convenient stores. Traditional and modern performances often take place in the evenings.
There are several spas within the complex, as well as a 5D cinema that's popular with families. Bali Collection is about 1 km west of Nusa Dua Beach – a free shuttle bus can take you to the complex if you're staying in Nusa Dua or Tanjung Benoa.
Read more
Location: ITDC Complex, Nusa Dua, Badung, Bali 80363, Indonesia
Open: Daily from 10am to 11pm
Phone: +62 (0)623 6177 1663
3
Sogo Department Store
BTDC Complex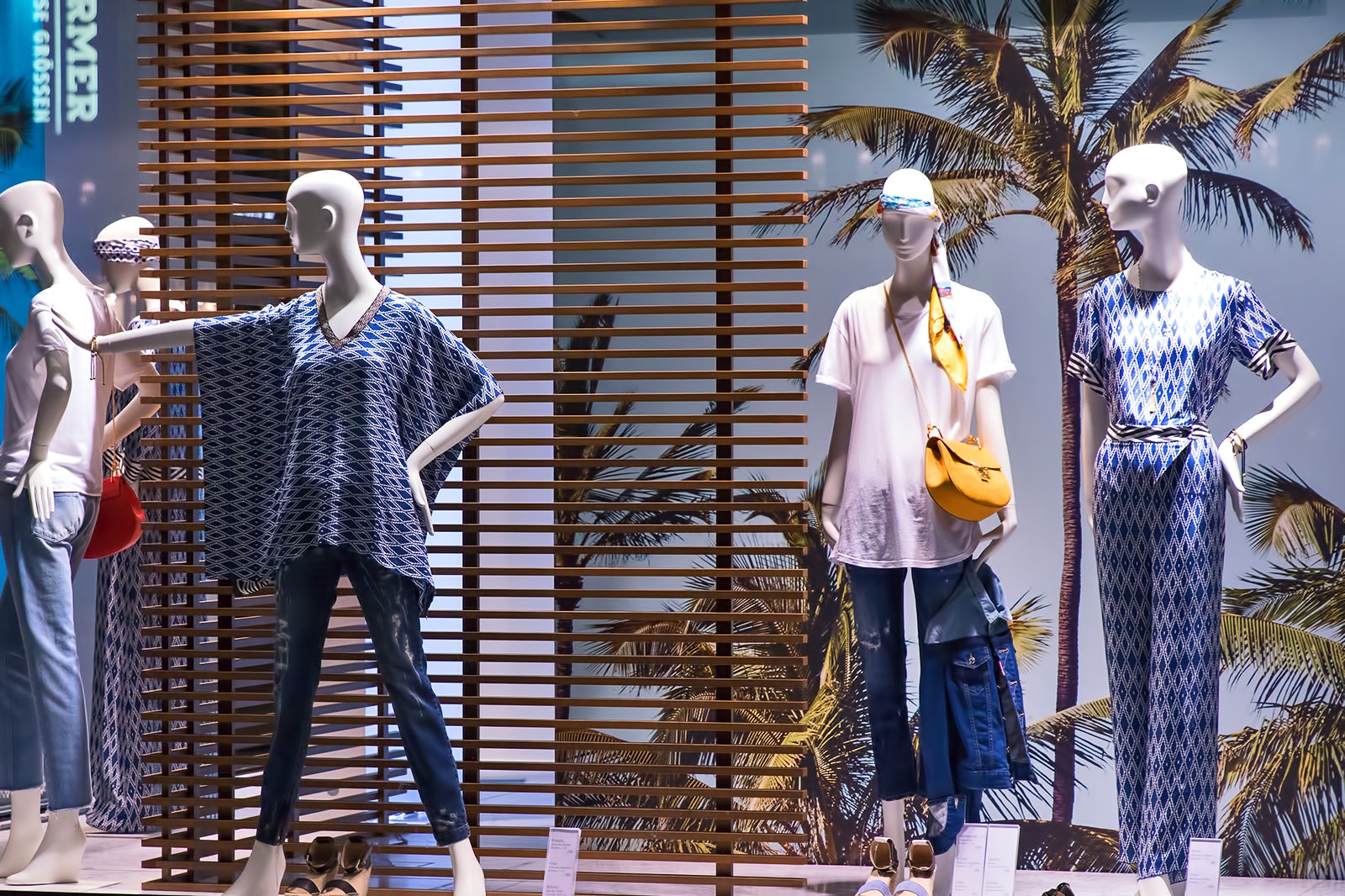 Sogo Department Store is part of the Bali Collection complex in Tanjung Benoa. This large shopping centre has a mix of international and local fashion brands. You can also find plenty of cosmetic and skincare outlets, international brand fragrances, bags and footwear for both men and women. Sogo offers attractive sales promos, where you can enjoy discounts of up to 70%, usually in June or July.
Location: Bali Collection, ITDC Complex, Nusa Dua, Badung, Bali 80363, Indonesia
Open: Daily from 10am to 10pm
Phone: +62 (0)361 771 662
Back to top