9 Best Restaurants in Seminyak
Where to Eat in Seminyak
The best restaurants in Seminyak include some of the greatest and most well-established dining spots in Bali. Expats and regular visitors consider this upscale beach resort area a food-lovers haven where you can find flavours from around the globe, prepared by highly skilled chefs. From Italian, Spanish, Japanese and Thai, to Mexican and innovative Indonesian fusion, choices are vast.
Seminyak restaurants mostly line the Jalan Laksmana main route, while others are scattered around the southern area of Petitenget and way up to Batubelig which is slightly away from the common crowds. Some offer impressive sunset views and beachfront settings, while Seminyak's premier entertainment venues have their own dining spots that are worth a mention. Here's an assortment of the best restaurants in Seminyak.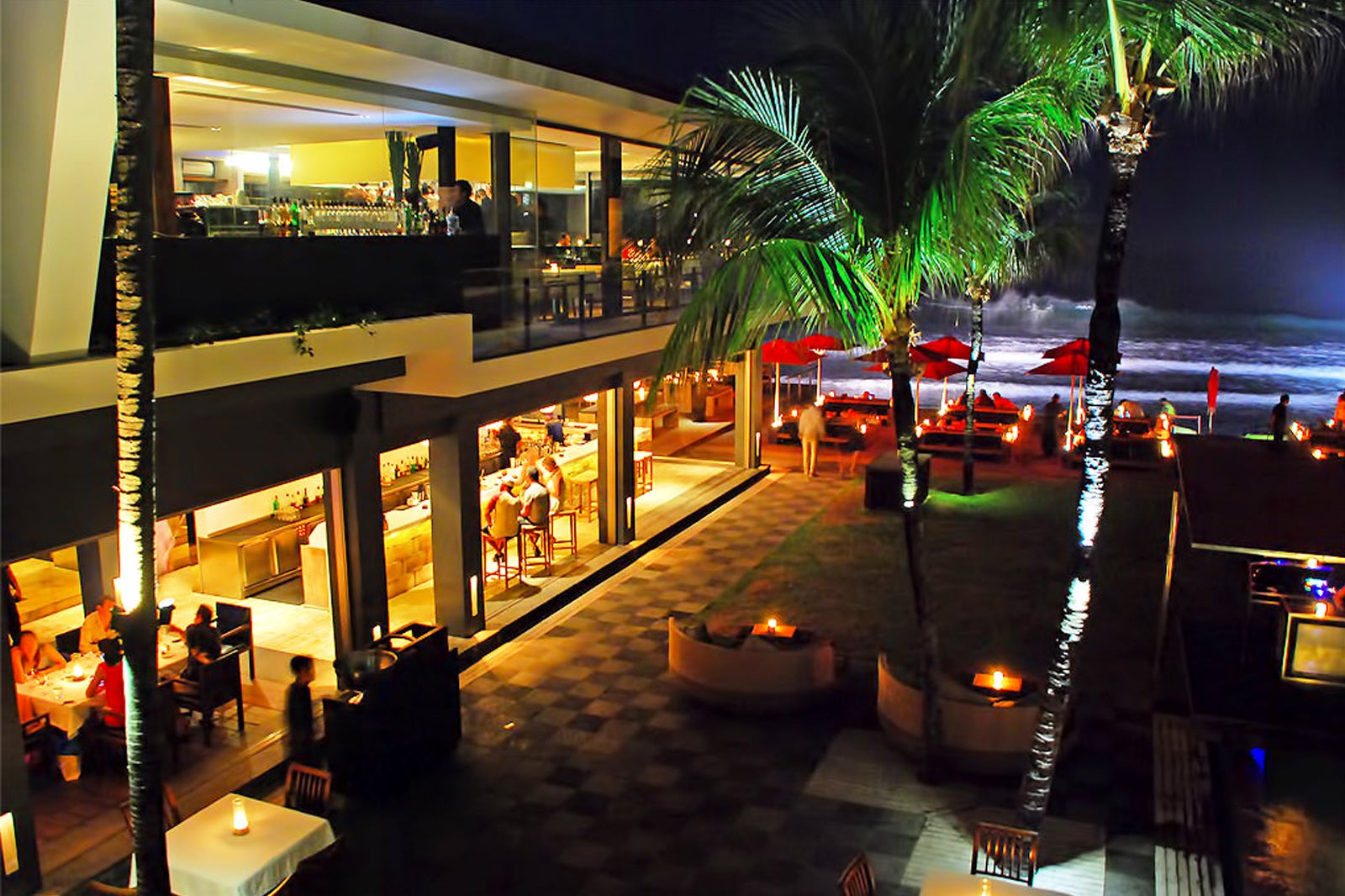 Ku De Ta is a beach club that's famous for its gorgeous Seminyak beachfront setting, excellent cuisine and elaborate parties. It also presents fine dining experiences at its signature restaurant, Mejekawi, where top chefs joined forces to present an innovative 'kitchen and laboratory concept'.
Its name is a play on the local words meja and kawi '(table' and 'high' respectively). Mejekawi occupies the top floor of Ku De Ta's south-eastern wing and is a distinct part of the venue, serving set course tasting menus with items prepared with precision.
Location: Jalan Kayu Aya No.9, Seminyak, Badung, Bali 80361, Indonesia
Open: Daily from 6pm to 11pm
Phone: +62 (0)361 736 969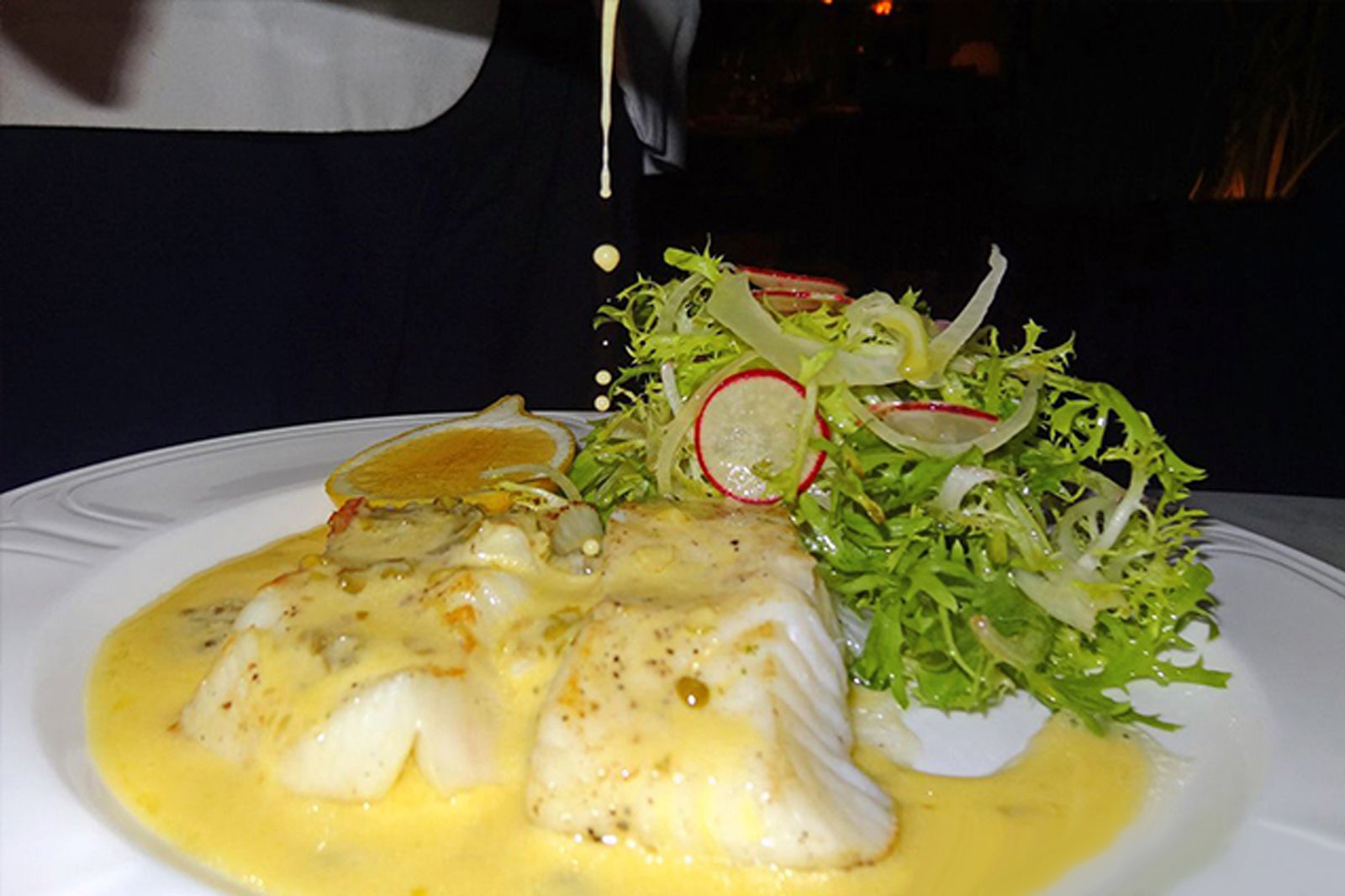 The Plantation Grill is the flagship restaurant within the collection of sophisticated dining and lounging options at the Double Six Luxury Hotel in Seminyak. The haute cuisine is brought to you by top Aussie and Indonesian chefs.
Located on the 4th floor of the hotel's south-west wing, The Plantation Grill opens its doors for stylish evenings with interiors that hark back to the 1920s, and serving innovative dishes of grilled meats and seafood with first-class services to match.
Location: Double Six Luxury Hotel, Double Six Beach no.66, Seminyak, Badung, Bali 80361, Indonesia
Open: Daily from 6pm to midnight
Phone: +62 (0)361 734 300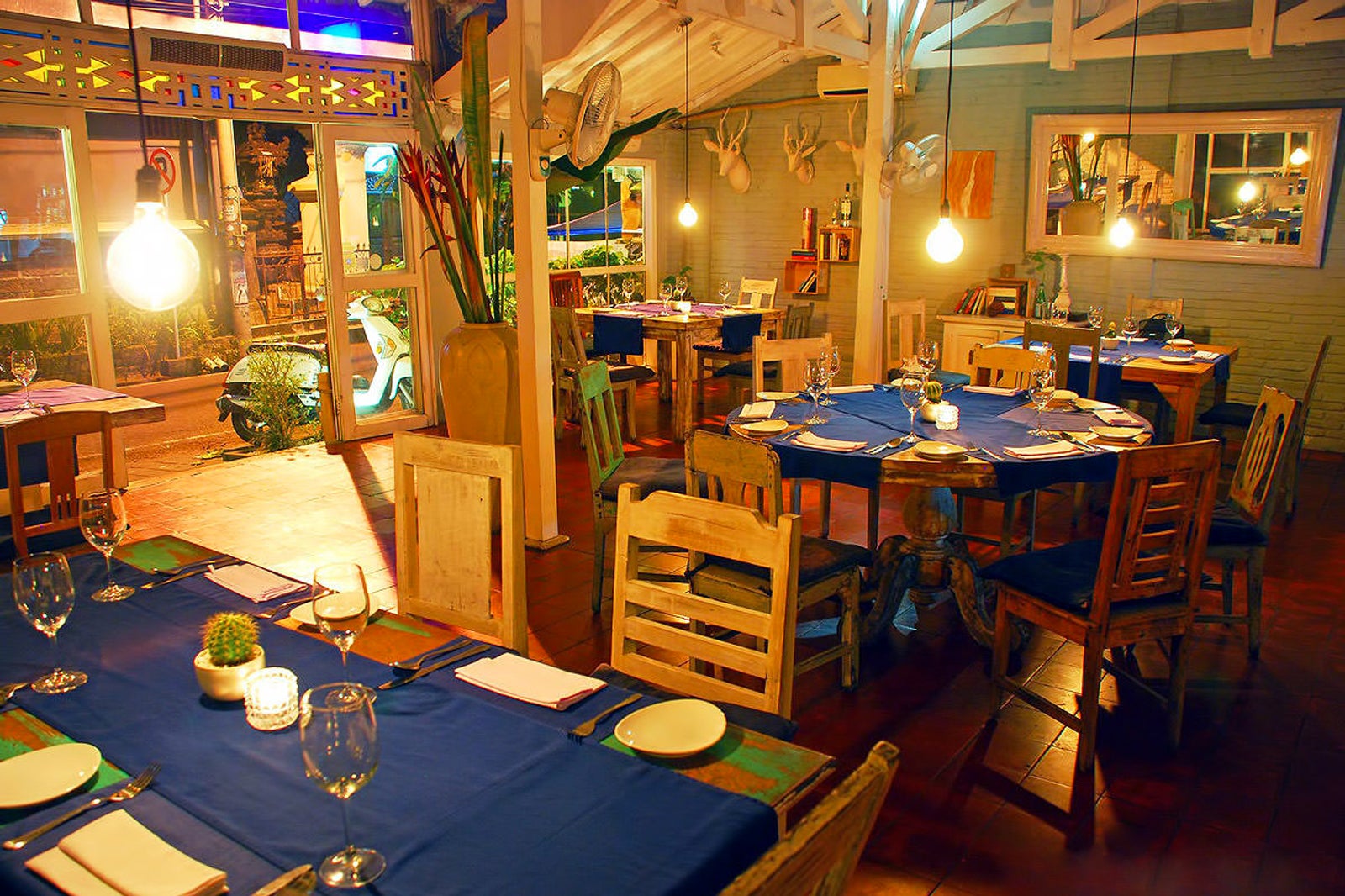 Zibiru Restaurant is one of Seminyak's great spots for enjoying Italian cuisine. Chic and cosy, it also serves as a cool evening retreat with various indoor and outdoor settings. Plus, there's a pleasant rooftop space for alfresco moments and romantic full moon or starlit dinners for 2.
One of Seminyak's hidden gems, Zibiru is tucked away from the main Seminyak traffic on the Jalan Drupadi side street, allowing only the soothing sounds from the live band to accompany your meal.
Location: Jalan Drupadi No.7, Seminyak, Badung, Bali 80361, Indonesia
Open: Daily from 5pm to midnight
Phone: +62 (0)361 733 265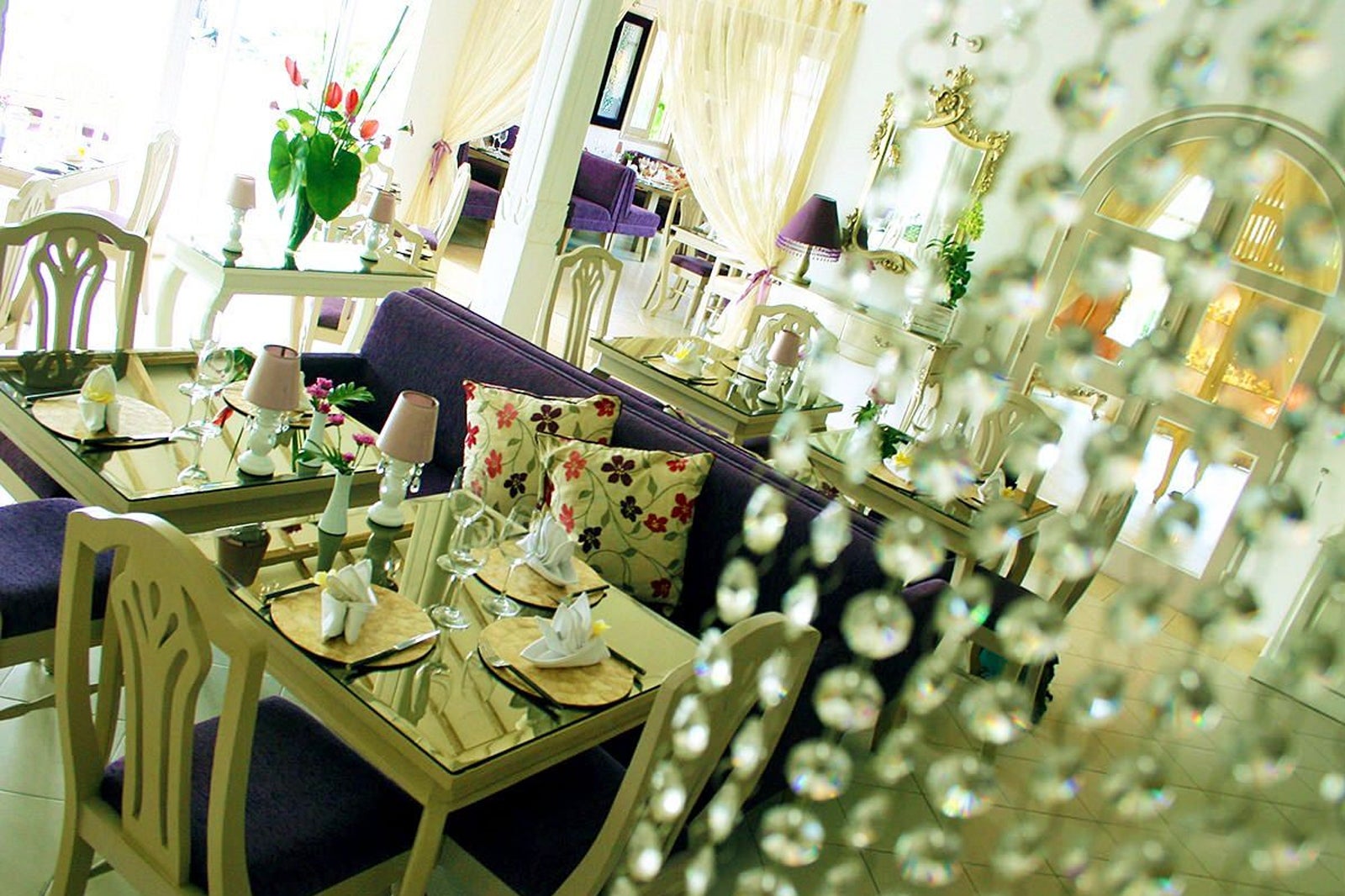 Jemme Restaurant Bali is the brainchild of a London jeweller who decided to take on Seminyak's dining scene. It is part of a boutique jewellery shop, House of Jemme, and has successfully combined a showroom and a restaurant under one roof.
Glam interiors and jewellery pieces, a gourmet menu with locally sourced ingredients, and a host of inspiring signature cocktails all come together to create a unique dining experience.
Location: Jalan Petitenget No. 28, Kerobokan, Badung, Bali 80361, Indonesia
Phone: +62 (0)361 733508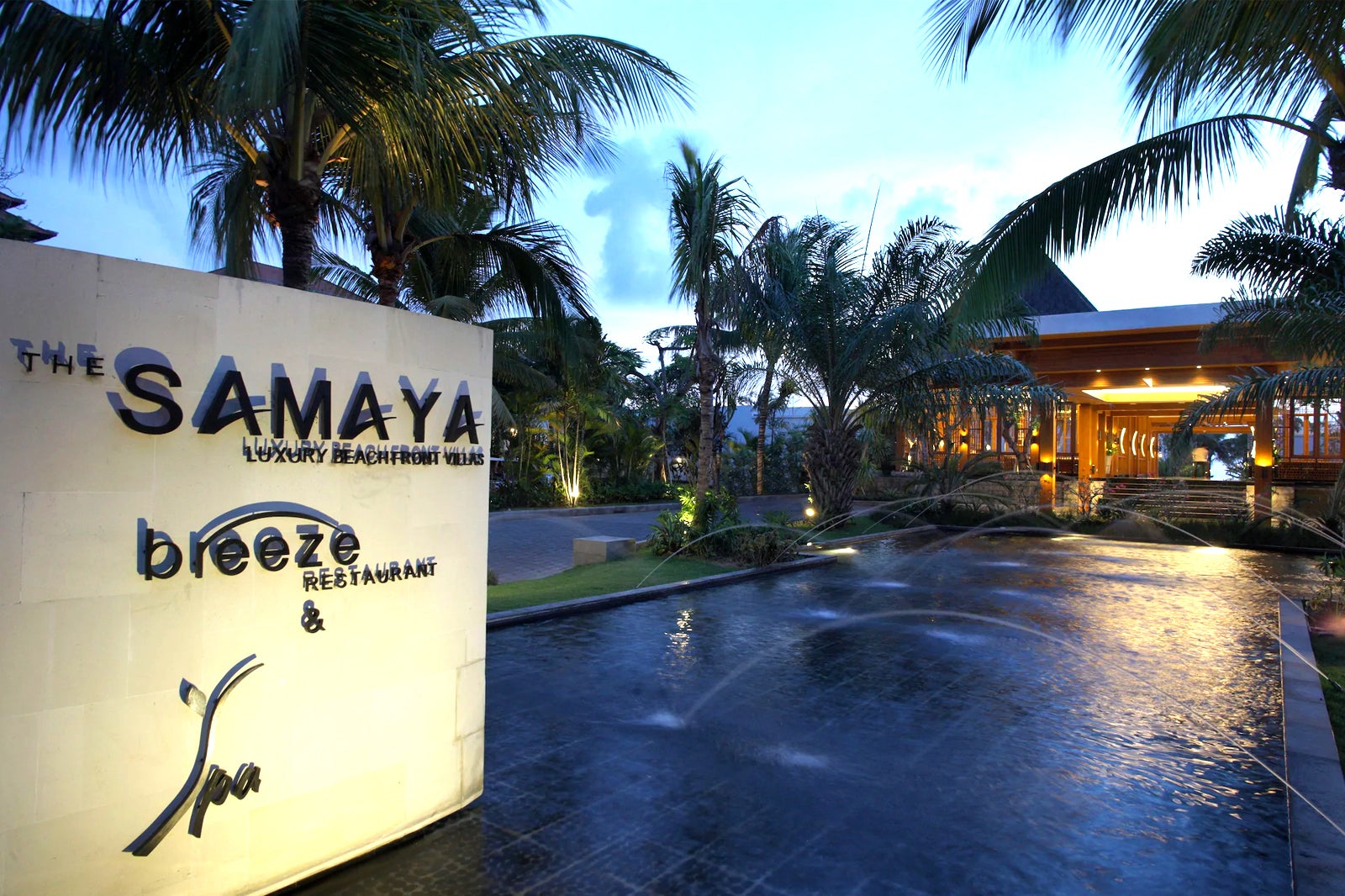 Breeze at The Samaya Seminyak Bali
Breeze Restaurant at the Samaya Seminyak Bali is nestled on the beachfront of the luxurious Samaya Resort in central Seminyak. The restaurant's alfresco tables are just off the sand and you can listen to the hypnotic sounds of the surf as you dine.
Must-try dishes include udang bakar Samaya, an in-house speciality of grilled jumbo river prawns and local vegetables, cooked with shredded coconut and served with steamed rice.
Location: Jalan Laksamana, Basangkasa, Seminyak, Badung, Bali 80361, Indonesia
Open: Daily from 12pm to 3pm and 6pm to 11pm
Phone: + 62 (0)361 731 149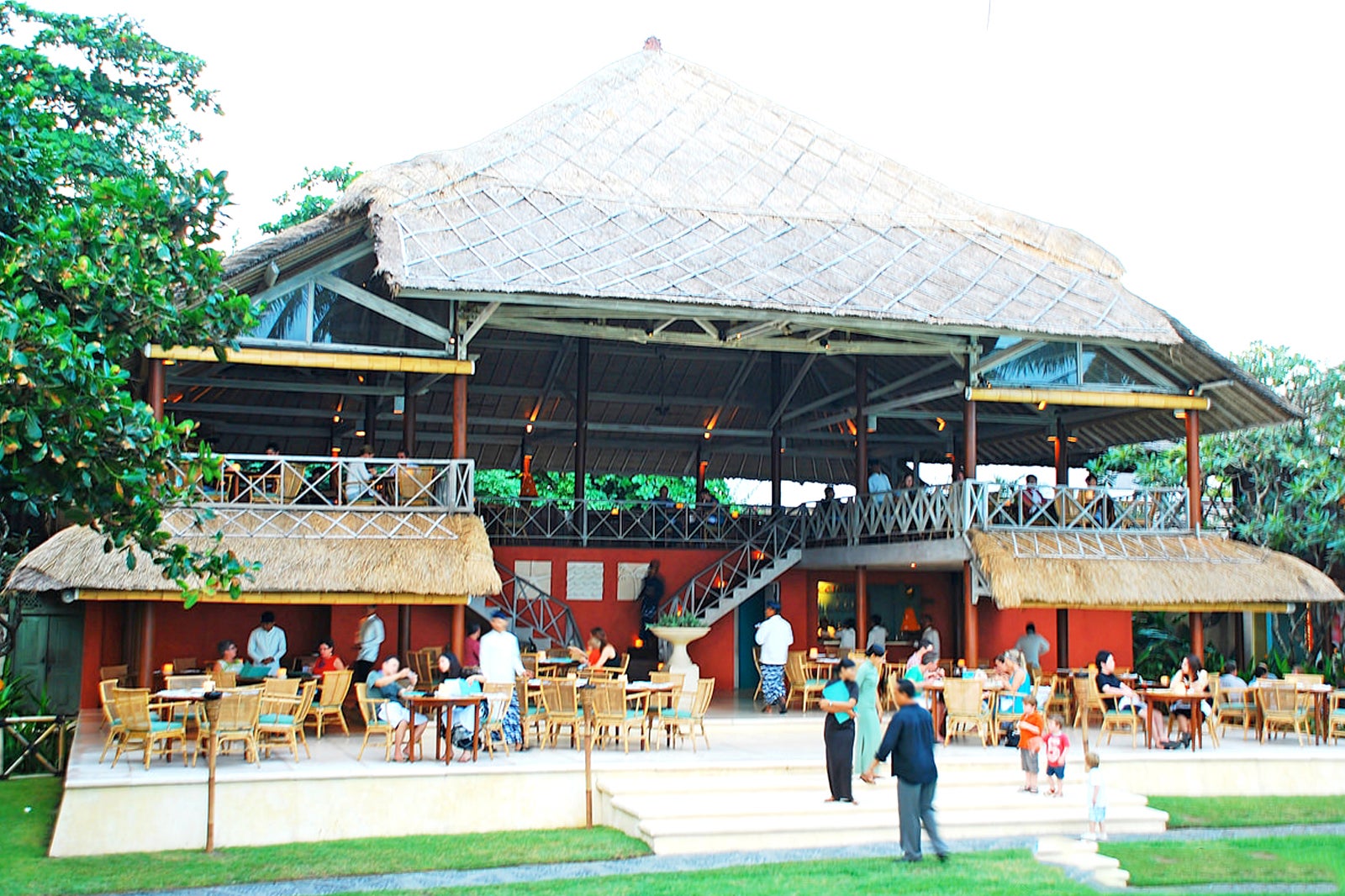 La Lucciola Restaurant Bali
La Lucciola Restaurant Bali is one among Seminyak's most renowned beachfront dining spots, sharing the Petitenget vicinity with the namesake temple, and bordering The Samaya Bali resort to its south. The restaurant serves brunch, lunch and dinner, offering a menu that features international fusion and Mediterranean cuisine on the 2 airy levels of its unique thatch-roofed tavern.
From here, your dining experience is complemented by great ocean and sunset views beyond a coconut grove and the restaurant's own dappled green lawn.
Location: Petitenget Beach, Jalan Kayu Aya, Seminyak, Badung, Bali 80361, Indonesia
Open: Monday to Sunday from 9am to 11pm
Phone: +62 (0)361 730 838
Teatro Gastroteque is a boutique restaurant dedicated to the art of fine dining. The restaurant offers a unique fusion of European and Asian flavours, with most of the ingredients directly sourced from local markets.
Though located on Seminyak's famous Eat Street, the restaurant still remains a bit under the radar as it's slightly removed from the neighbourhood's crowded epicentre. The intimate dinner-only restaurant offers the ideal setting for marking a special occasion, while die-hard foodies will love it regardless of the season.
Location: Jalan Kayu Aya No.1-2, Seminyak, Badung, Bali 80361, Indonesia
Open: Daily from 7pm to 11.30pm
Phone: +62 (0)361 870 0078
Settimo Cielo at The Layar in Bali
Settimo Cielo, meaning "Seventh Heaven", is an Italian restaurant located at the front of The Layar – Designer Villas and Spa in Seminyak, where you'll find sleek modern decor with pops of bright pink and green, echoed in the fresh flowers used throughout its table settings and the colourful cocktails served at the bar.
By day, the restaurant is flooded with natural light thanks to the generous windows, while after sunset the place is lit up by striking lanterns. Open for breakfast, lunch and dinner, Settimo Cielo offers a fresh, modern take on rustic Italian cuisine.
Location: Jalan Pangkung Sari No.10A, Seminyak, Badung, Bali 80361, Indonesia
Open: Daily from 8am to 11pm
Phone: +62 (0)361 474 1117
Sarong Restaurant in Bali
Sarong Restaurant is one of Seminyak's finest places to try genuine Balinese flavours. You'll find a romantic dining ambience to complement the excellent cuisine that showcases the chef's passion for Asian cuisine –particularly his innovative takes on the rich street food scene prevalent throughout the Asian continent.
Since its launch back in 2008, Sarong remains one of the most prominent venues along the 'dining street' of Jalan Petitenget.
Location: Jalan Petitenget No.19x, Kerobokan, Badung, Bali 80361, Indonesia
Open: Daily from 6pm to 11pm
Phone: +62 (0)812 3634 3386