8 Best Places to Go Shopping in Denpasar
Where to Shop and What to Buy in Denpasar
Shopping in Denpasar can include fun adventures through city streets, some of which are lined with shops specialising in a certain commodity. There are also rambling traditional markets in the heart of Bali's provincial capital where you can hone your bargaining skills. Some malls and gift shops offer decent items at fixed prices.
You can find wonderful one-stop shopping experiences around the outskirts of Denpasar, such as batik boutiques that also offer batik-making classes in onsite workshops – you can learn the art and create your own masterpiece to take home. The wares available in Denpasar include everything from traditional handicrafts to the latest electronics and gadgets. Read on and find more about the best places to shop in Denpasar.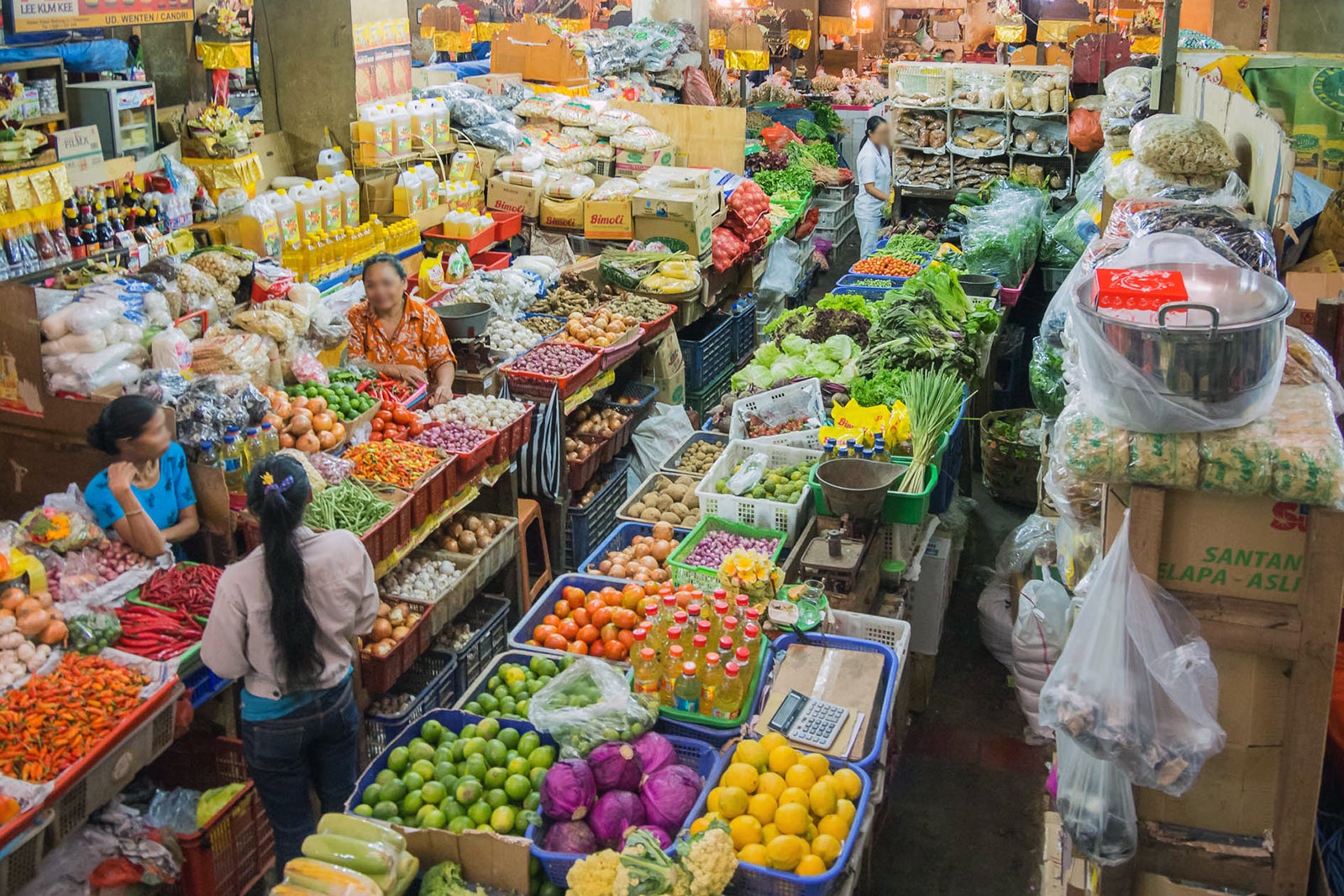 Badung Market is Bali's largest traditional market and a focal landmark in Denpasar. It flanks the Badung River and you can access it from both Jalan Gajah Mada and Jalan Sulawesi. The market is housed in a large, modern building comprising 4 floors where stalls and shops of all sorts offer mainly slow-moving items and daily necessities. These range from clothing, homeware, kitchen utensils and ceremonial goods such as ornamental baskets and incense.
The market offers a good glimpse into some rare Balinese tools and items that the locals use almost daily. Some have fixed prices, but most don't. Most of the fast-moving items are sold on the lower and ground levels, where you can sample fresh tropical fruits at bargain prices.
Location: Jalan Sulawesi No.1, Dauh Puri Kangin, Denpasar, Bali 80233, Indonesia
Open: Daily from 5am to 5pm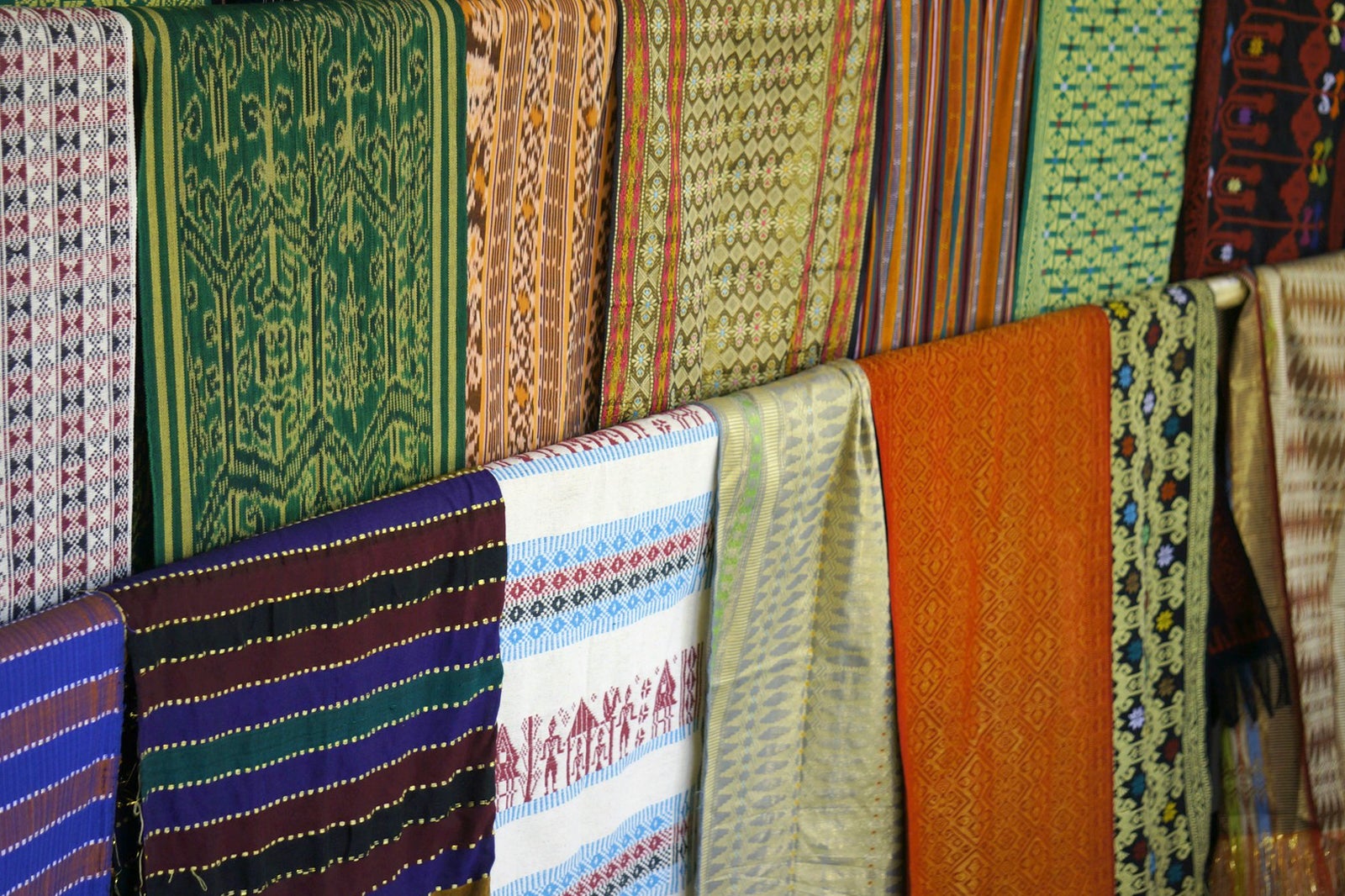 Jalan Sulawesi textile shops
Jalan Sulawesi is a one-way street from Jalan Gajah Mada in Denpasar, which runs right beside Badung Market. It's one of the oldest shopping streets in Denpasar, where you'll discover a variety of textile shops all in a row. It's the main shopping destination for Bali residents looking for quality local and import materials to hand over to their custom tailors.
The rich selection of textiles on offer range from cotton, silks of different grades, Chinese satins, brocades and many more. Some shops also specialise in Persian rugs and carpets bearing intricate motifs, while others sell ready-to-wear clothes and Balinese traditional dresses – some items can make great alternative souvenirs.
Location: Jalan Sulawesi, Dauh Puri Kangin, Denpasar, Bali, Indonesia
Open: Most shops open daily from 9am to 5pm
Krisna Bali, also known as Krisna Oleh-Oleh Khas Bali, is a major Balinese souvenir retailer and wholesaler. With numerous shops spread all over the island, it offers an excellent variety of clothing and gift items and has evolved into a one-stop shopping destination for visitors who would rather save time on browsing endless rows of shops or exploring vast art markets.
Everything here is at a fixed price yet incredibly cheap. Items are also quite unique – from earrings made of coconut shells to woven rattan handbags, tropical wear and shirts with Bali motifs and prints to packaged traditional snacks. Its Denpasar flagship store is on Jalan Nusa Kambangan and it also has an upscale gallery with restaurants on Jalan Diponegoro.
Location: Jalan Nusa Kambangan No.160A, Dauh Puri Kauh, Denpasar, Bali 80113, Indonesia
Open: Daily from 8am to 10pm
Phone: +62 (0)361 4745641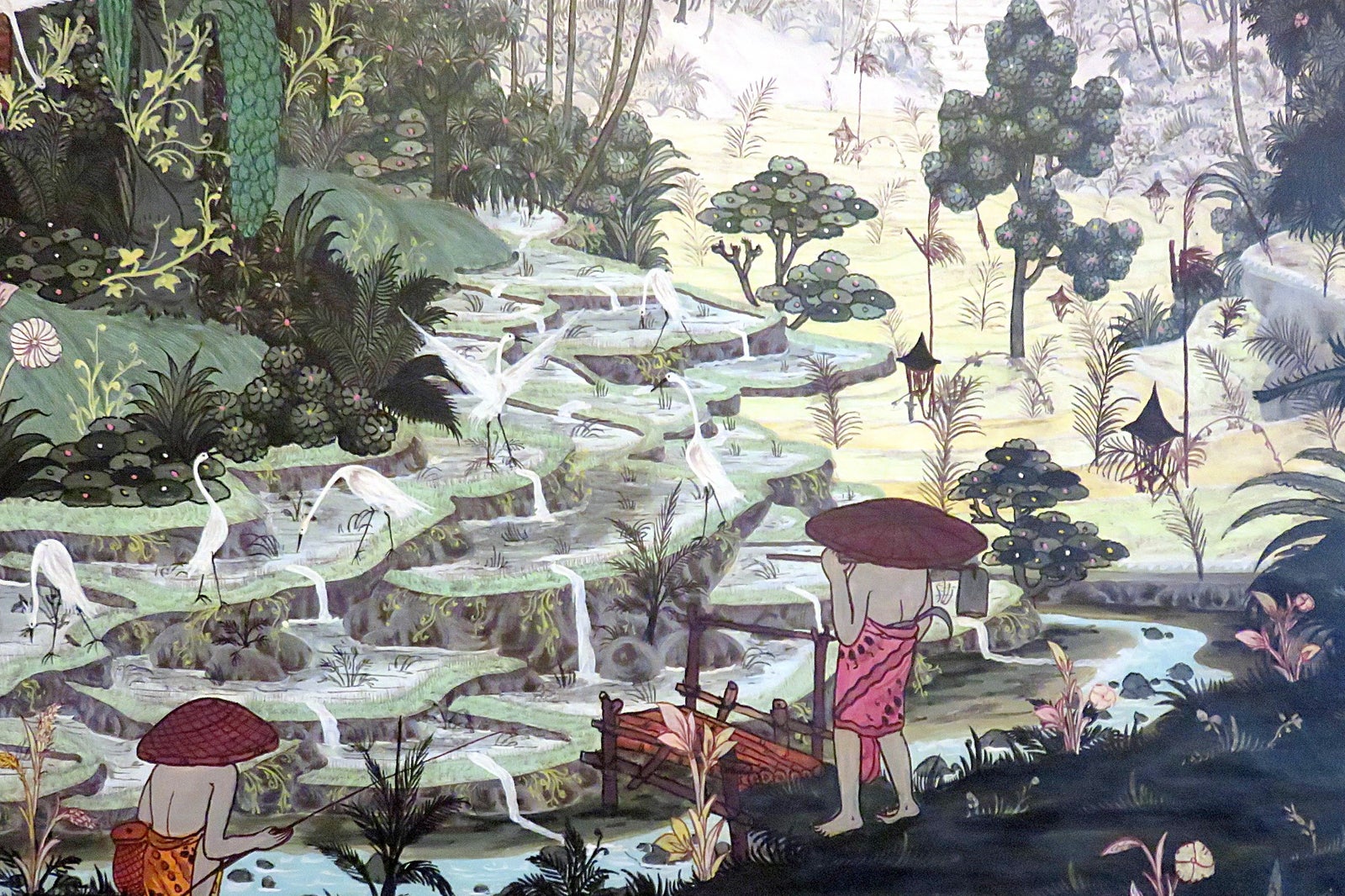 Erlangga 2 is the second shop of Erlangga, a pioneering Bali gifts retailer in Denpasar. Although mostly targeting domestic visitors with its fixed and reasonable prices, it's a great spot if you're tired of bargaining at art markets and want to save time exploring for souvenirs and Balinese knick-knacks.
Inside the warehouse-sized gallery are seemingly endless rows of colourful batiks, shawls, shirts and resort dresses, and racks filled with beaded jewellery, wooden key chains and other curios. Outside the main shopping hall are small restaurants selling cold drinks and light meals. If you just went on a shopping spree inside, there's a packaging service that can box and prepare your delicate paintings or carvings for a safe journey home.
Location: Jalan Nusa Kambangan No.162, Dauh Puri Kauh, Denpasar, Bali 80113, Indonesia
Open: Daily from 8.30am to 10pm
Phone: +62 (0)361 228860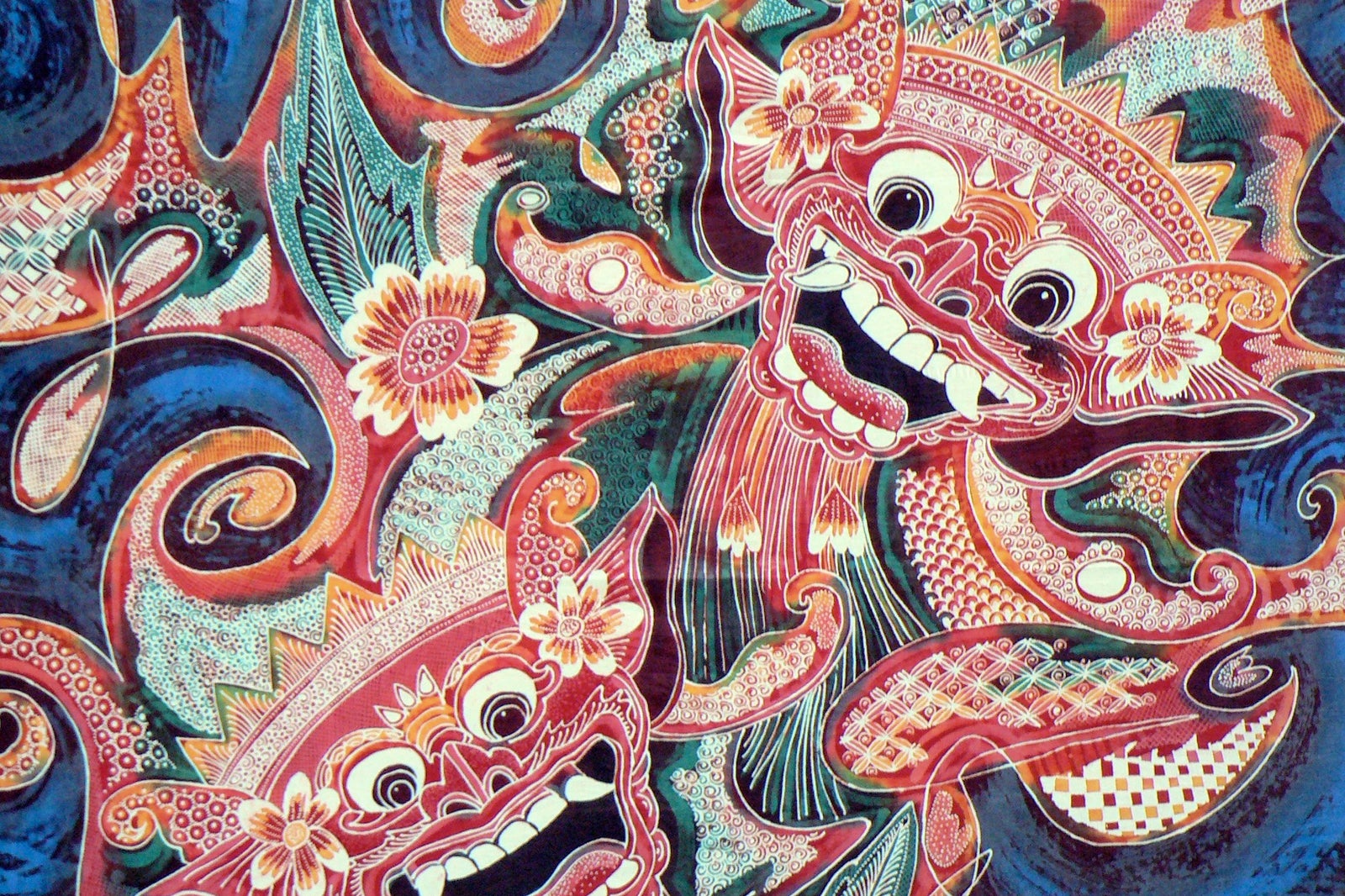 Batik Popiler is one of Bali's major producers, manufacturers and exporters of fine silk and cotton batiks. It's a great shop to visit in the outskirts of Denpasar, especially if you want to gain some insights into Indonesia's world-famous heritage textile.
The grand showroom displays fine lengths of silks and batiks in various colours and motifs. Behind the gallery, you can find the workshop where you can go on a tour to see how their team of skilled artists creates a length of batik from start to finish – it involves sketching, wax painting and dyeing. You can also join a short course and have a go at painting your own masterpiece to take home.
Location: Jalan WR Supratman No.306, Kesiman Kertalangu, Denpasar, Bali 80237, Indonesia
Open: Daily from 9am to 5pm
Phone: +62 (0)361 463597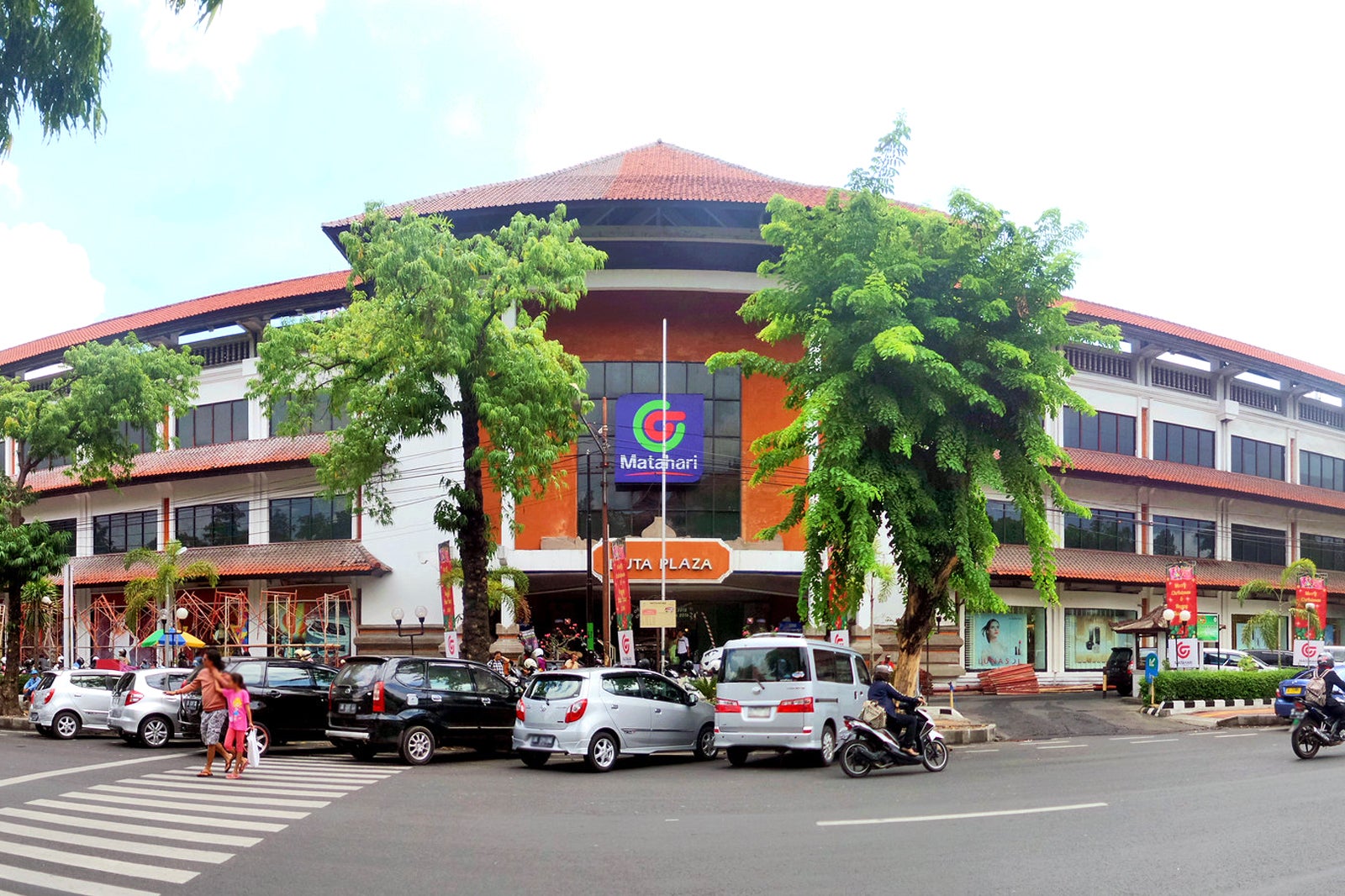 Denpasar's Matahari Department Store is housed in a shopping complex called Duta Plaza on Jalan Dewi Sartika. It's where you can find a vast offering of well-known international and Indonesian fashion brands, together with perfumes and accessories – spread all over 4 storeys.
The prices here tend to be higher than what you'd find at other malls in Denpasar but they are generally export quality and are presented in a huge variety. Matahari Department Store is also one of the few shopping places in the area with a rooftop parking space. There's a basement level with a bookstore, children's play zone and fast-food franchise restaurants.
Location: Jalan Dewi Sartika No.4-G, Dauh Puri Klod, Denpasar, Bali 80232, Indonesia
Open: Daily from 10am to 9pm
Phone: +62 (0)361 232 818
photo by Ya, saya inBaliTimur (CC BY-SA 2.0) modified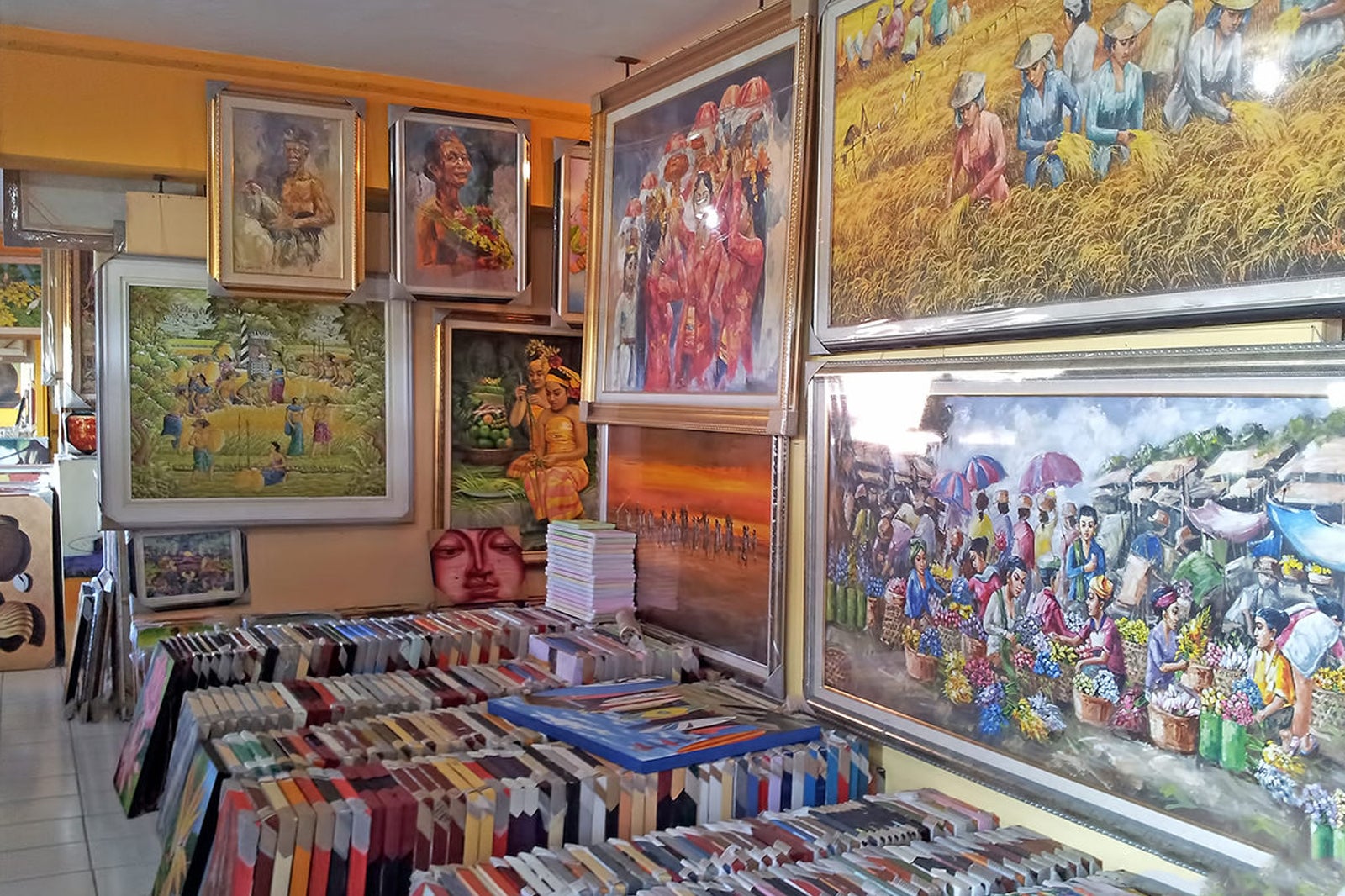 Kumbasari Art Market is one of Denpasar's longstanding markets. It's located right across the Badung River, opposite another of Denpasar's focal landmarks: Badung Market. Kumbasari has long been a primary source of arts and handicrafts, with products chiefly coming from the island's various art producing communities – the likes of Ubud and the central Bali highlands. Some sections also feature galleries with onsite painters and craftsmen.
Locally referred to as Pasar Kumbasari, the art market's setting might seem downtrodden, much of what you would find at any traditional market in Bali, but the diverse selection of items will easily appeal to souvenir hunters, especially as most shops offer wholesale prices.
Location: Jalan Gajah Mada, Pemecutan, Denpasar, Bali 80111, Indonesia
Open: Daily from 8am to 5pm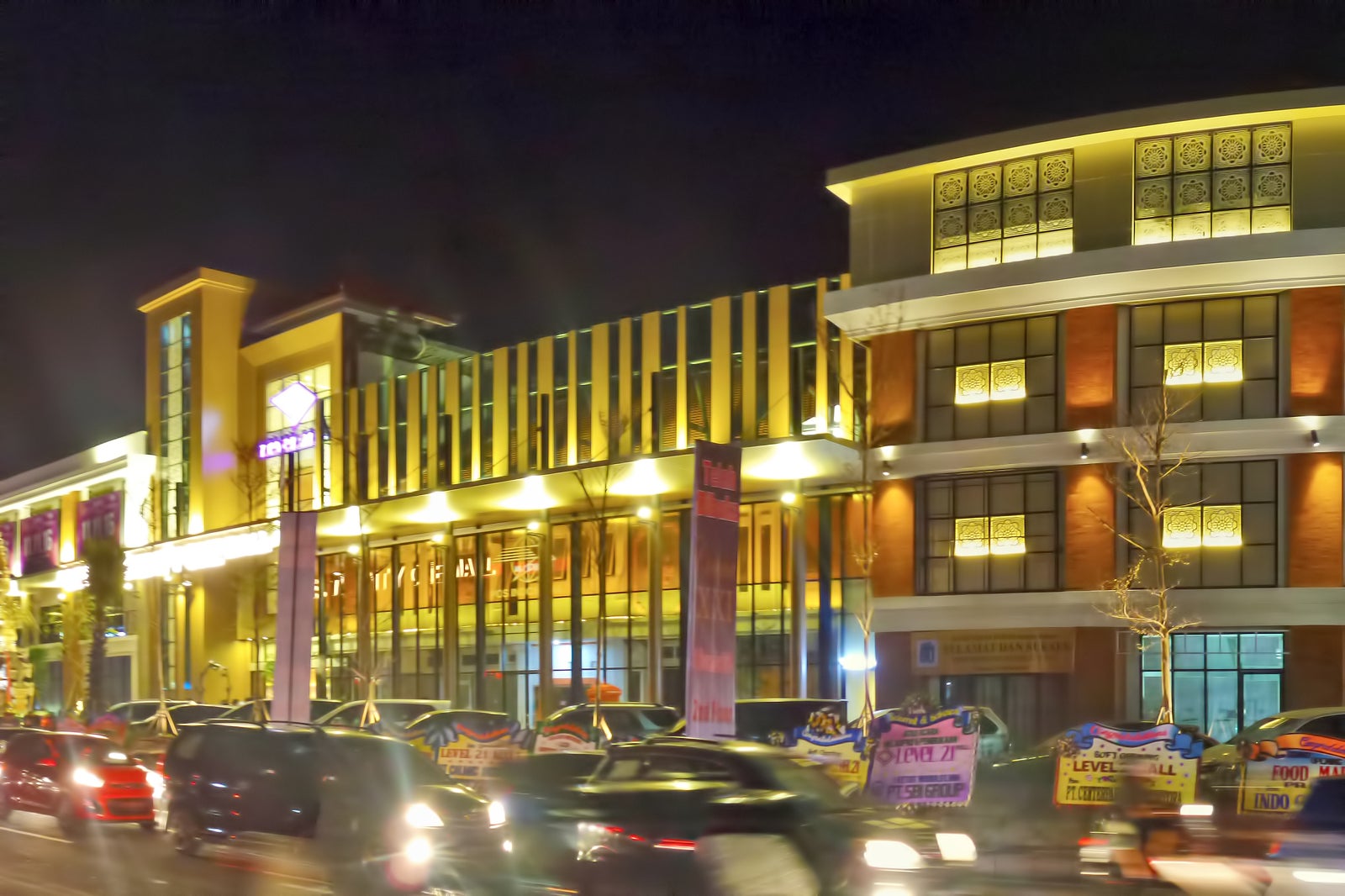 Level 21 Mall is one of Denpasar's modern shopping malls that features international brand fashion stores, food and beverage outlets, and entertainment spots over its 4 levels. The mall is hard to miss on the easternmost end of Denpasar's main thoroughfare, Jalan Teuku Umar.
Inside, the mall's spacious atrium-style layout makes it good for window shopping, with plenty of nooks that are great for hanging out when you're not on a shopping spree. The mall is also home to a modern gym and a Cinema XXI movie theatre that screens the latest Hollywood blockbusters.
Location: Jalan Teuku Umar No.1, Dauh Puri Klod, Denpasar, Bali 80113, Indonesia
Open: Daily from 10am to 10pm
Phone: +62 (0)361 257576
photo by BxHxTxCx (CC BY-SA 2.0) modified