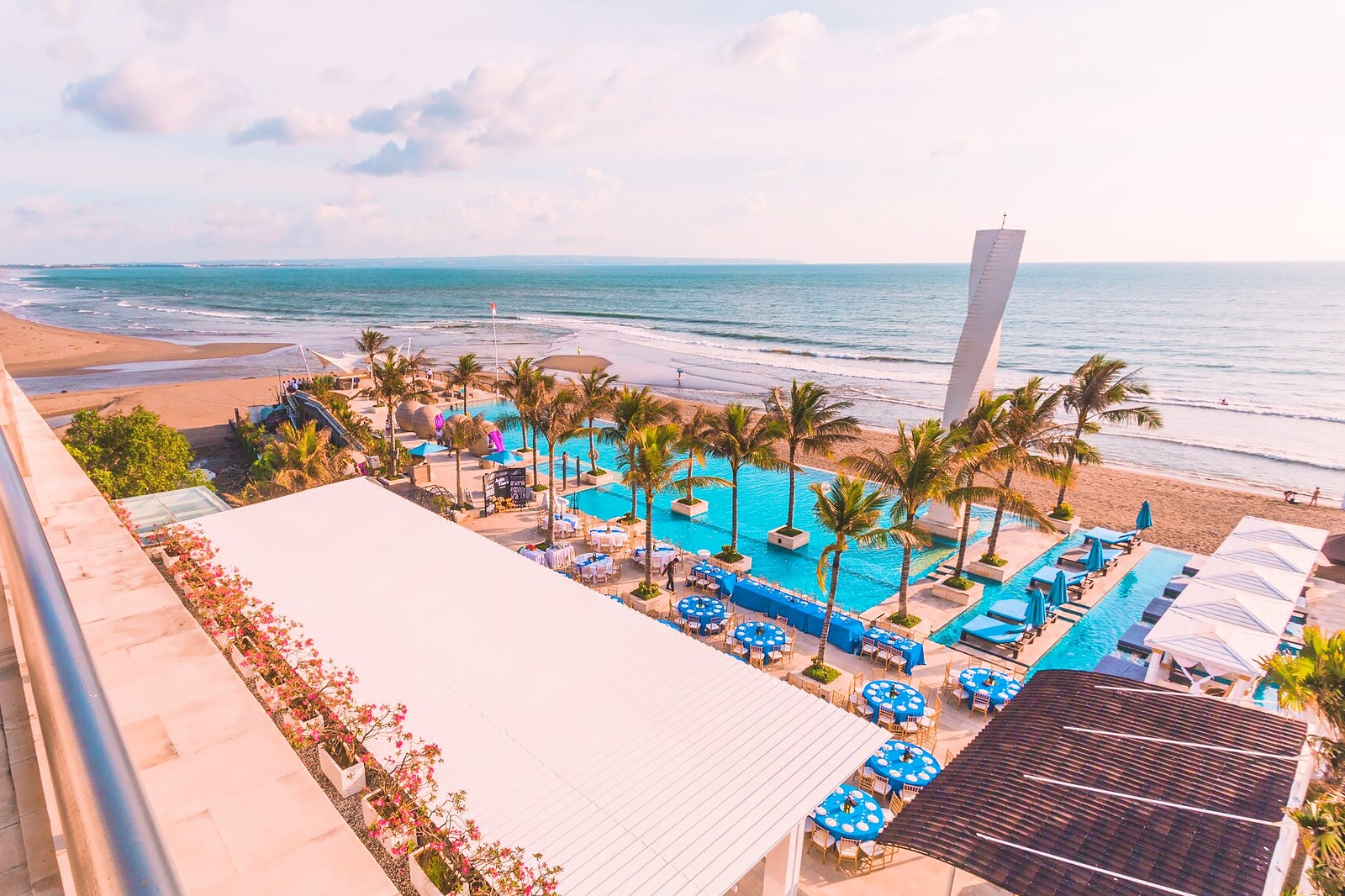 Berawa Beach is the closest of Canggu's beaches to Seminyak, about a 30-minute drive north from the main dining and shopping hubs. The beach is only a minute's hop north of Batubelig. The dark grey and black sand here encloses the largest lagoon along the Canggu coastline. This largely forms part of the hotel beachfront of the Lv8 Resort Hotel. To reach the beach, take the namesake Jalan Pantai Berawa, ending right at the Legong Keraton Beach Hotel.
Berawa Beach is also one of the last stops in Canggu for avid surfers, especially for those who prefer to escape the more crowded coasts of the south. Some rocky reefs anchor the sand and help shape up some nice rights and a few lefts at high tide. The waves are too big and currents too strong for swimming. However, as a casual visitor, you're offered calming scenes around sunset. Several unique bars and chill-out spots in the area make good use of these settings.
Berawa Beach in Bali - one of the highlights of 20 Best Things to Do in Canggu and 6 Best Things to Do in Kerobokan (Read all about Bali here)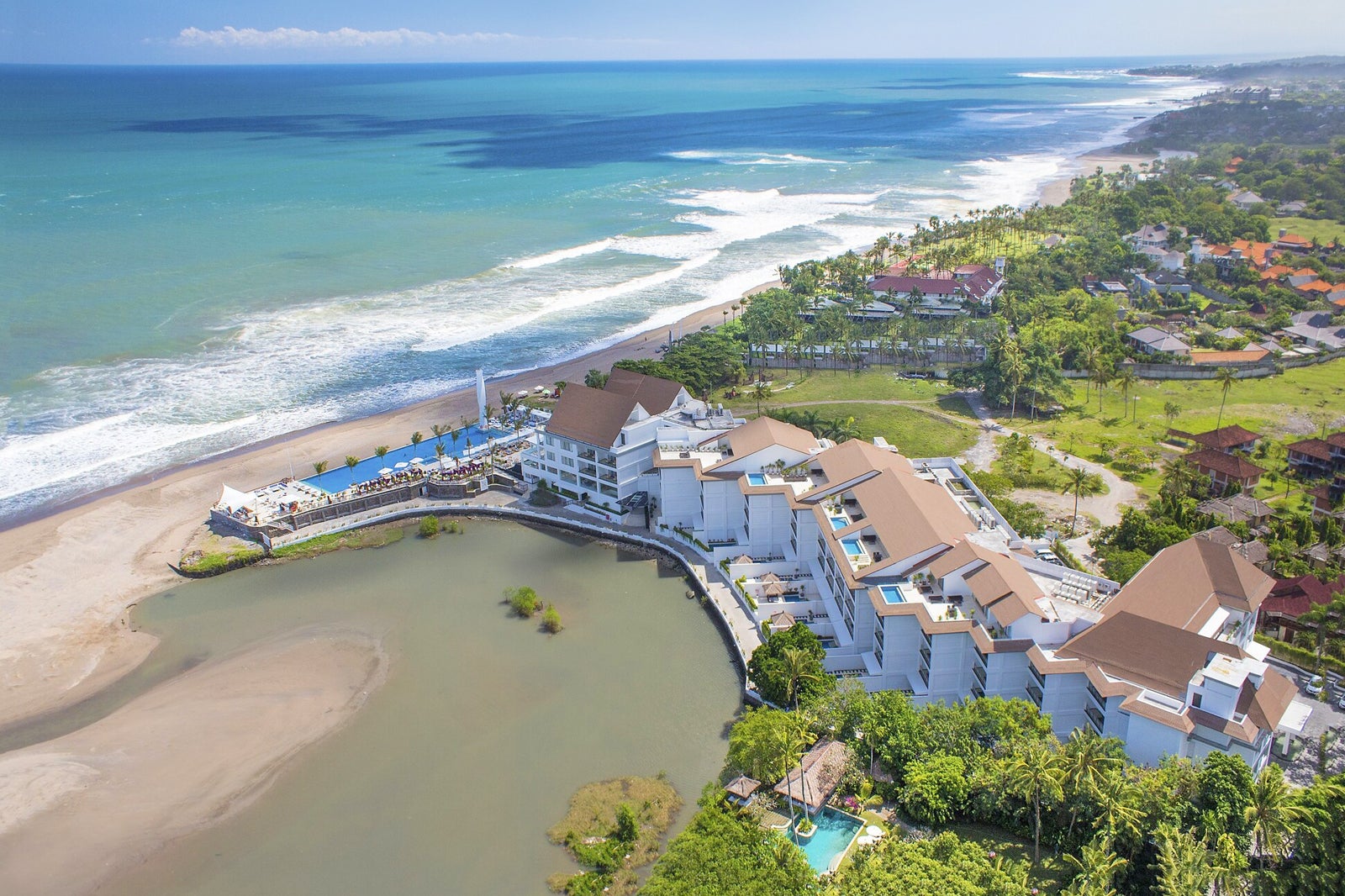 Good to know about Berawa Beach
On the black sand are sunbeds with parasols available for all-day rents, generally at pretty low prices – around Rp 50,000. Iceboxes with ice-cold Bintangs and soft drinks are sold cheaply nearby. You can also nibble away on some roast corn. Peddlers aren't as numerous when compared to Legian and Seminyak, so you won't be as spoiled for choice, nor so frequently pestered.
If you didn't bring your own surfboard, some of the local sunbed and parasol owners offer (mostly ding-repaired, but rideable) boards for rent. To the north, Berawa Beach ends at another lagoon where the fisherman's landing of Nelayan Beach starts. Both Berawa and Nelayan feature sparsely placed fishing huts and outriggers parked up on the sand. During the monsoon (December–February), expect slight flotsam and jetsam due to westerly winds.
Berawa Beach in Bali
Location: Jalan Pantai Berawa, Tibubeneng, Kuta Utara, Badung, Bali 80361, Indonesia
Back to top