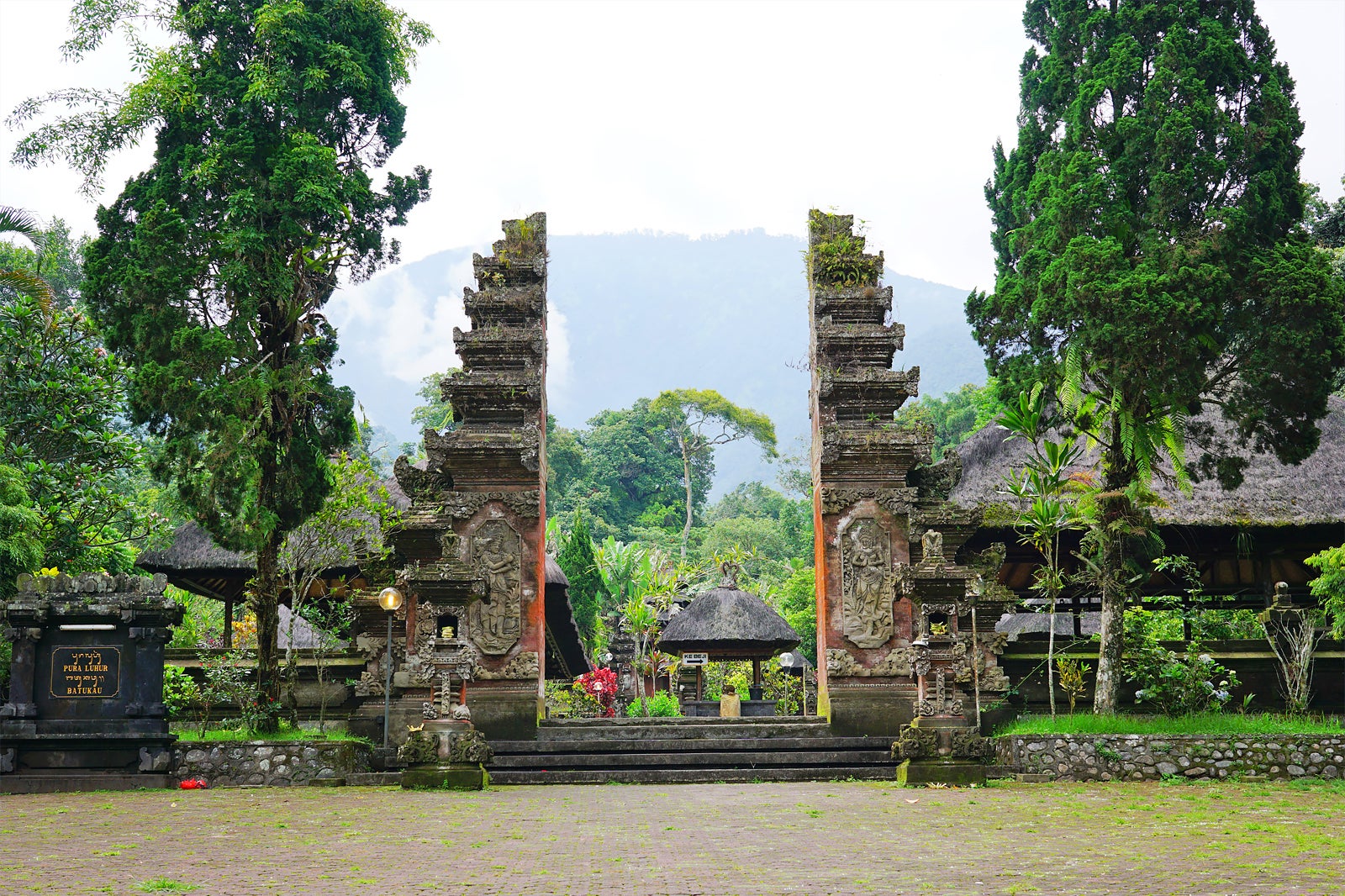 Batukaru Temple, referred to by locals as Pura Luhur Batukaru, is one of Bali's key temples. It's located at the foot of namesake Mount Batukaru, which stands at 2,270 metres above sea level. The temple is surrounded by cool natural forests, providing a pleasant stopover for nature lovers.
The island's most impressive expanse of rice paddies, Jatiluwih, is within a 2-km drive from the temple, making both a popular combination for excursions to Bali's central highlands.
Batukaru Temple - one of the highlights of 10 Best Spiritual Experiences in Bali and 26 Must-See Temples in Bali (Read all about Bali here)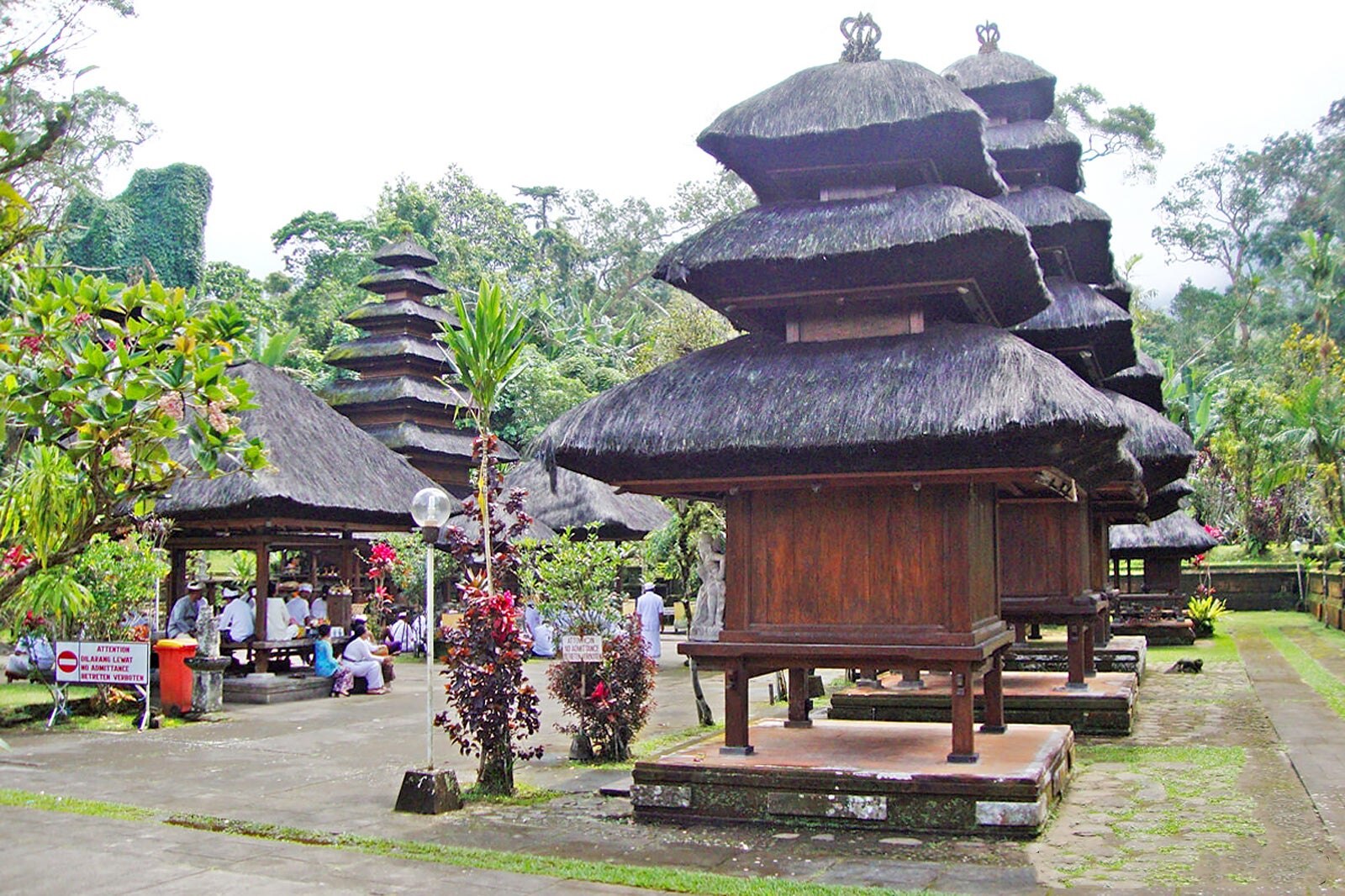 Features of Batukaru Temple
Batukaru Temple is filled with ancient structures heavily covered in green moss. The walled compounds contain several shrines and high meru towers, together with bale pavilions with unmistakably ancient Balinese features, such as dark grass roofs and intricate wall carvings.
There are different courtyards inside the complex, sparsely positioned and on different elevations. These courtyards are connected through a series of flowering gardens and statue-lined steps. Within the main temple courtyard, you'll find a freshwater spring that serves as a holy water source for prayers and ceremonies. There's another separate spring reserved for cleansing and purification rituals.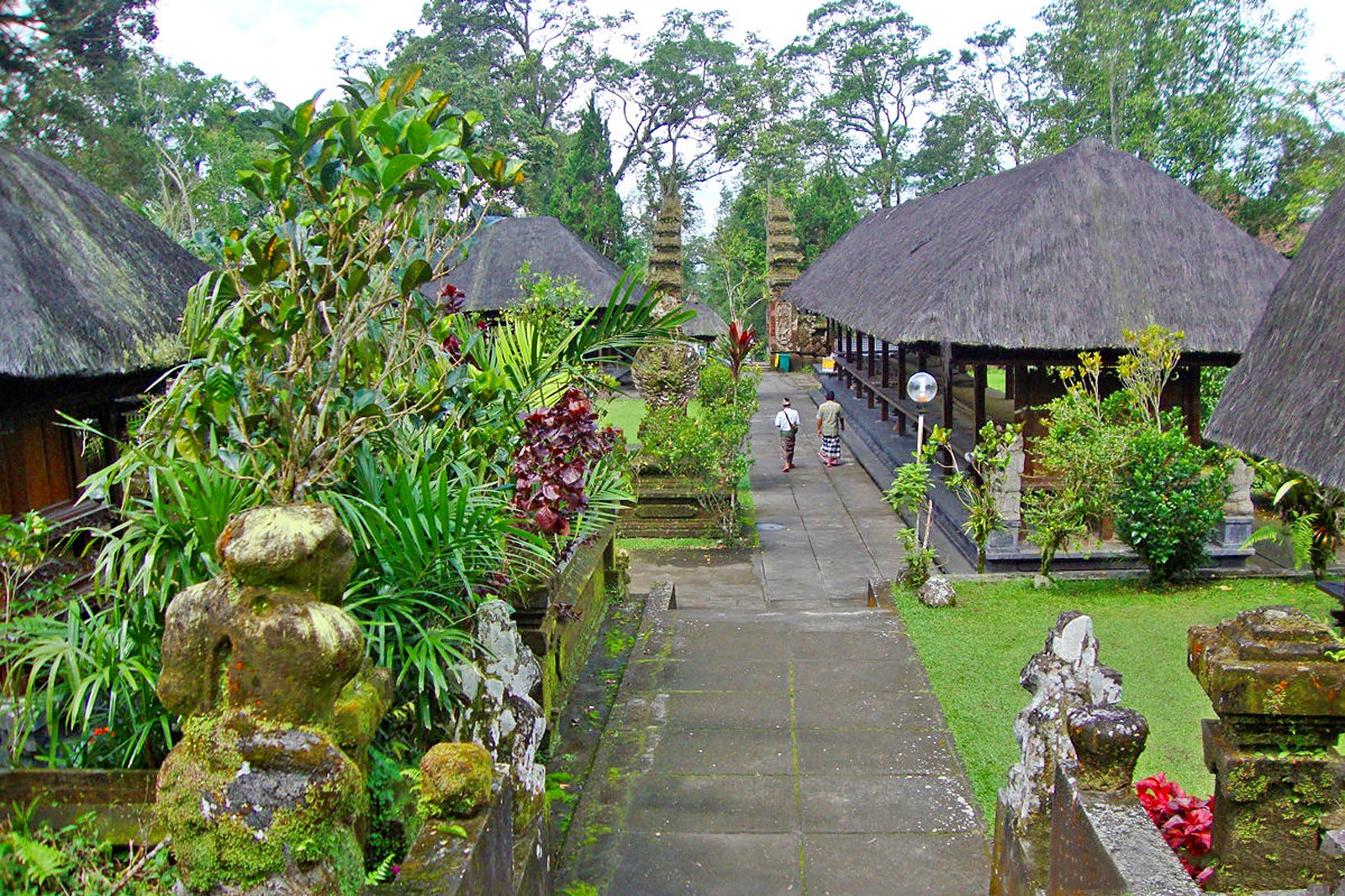 Visiting Batukaru Temple
A sacred site in Bali, Mount Batukaru has misty slopes from the heavily forested mountain which enhances its overall spiritual vibe. The temple complex is frequented by visitors on any given day but several parts of the temple's inner sanctum remain off-limits to non-praying visitors.
The 11th-century Batukaru Temple shares the cool and quiet upland vicinity of the Wongaya Gede farming community in the Penebel Village of Tabanan regency. The best time to visit is during the temple's biannual piodalan temple anniversaries, which coincides each Thursday after the Galungan celebrations. Balinese Hindu families from villages in Wongaya Gede and from all over the island make pilgrimages to this mountain temple for blessings.
Things to know when visiting Batukaru Temple
Old Balinese chronicles state that the temple suffered major destruction following a siege by the neighbouring Buleleng kingdom during the warring times of 1,605 AD. The temple remained in ruins for a considerable period, until major restorations (1959–1979) reinstated Batukaru Temple to its current form.
A visit to the temple calls for proper attire and conduct. As with any Balinese temple visit, you must wear a sash around your waist, which is available for free at the security post before the temple entrance. Women during their periods are not allowed to enter the temple grounds.
There is a large parking area about 1 km down from the temple, where a variety of local kiosks and warungs offer local cuisine, snacks and refreshments. One of the traditional must-try cakes in the Tabanan region include klepon, palm sugar-filled gelatinous steamed rice flour balls served with shredded coconut.
Batukaru Temple
Location: Jalan Penatahan-Wongayagede, Wongaya Gede, Penebel, Tabanan, Bali 85125, Indonesia
Back to top