4 Extravagant Things to Do in Bali
Most Popular Tours and Activities for Bali Luxury Travellers
These luxurious things to do in Bali are ideal for travellers who prefer bespoke excursions that are well beyond the island's common sightseeing offerings. From taking to the skies for a flight of your lifetime, where you can admire Bali's outline of towering volcanic peaks and lush seas of green rice paddies, to day trips that put you at the heart of the island's natural beauty, they're often executed with a personal touch and at your own preferred pace.
Other options take you on luxury sailing voyages to escape the crowd of the mainland altogether. Make the most of your holiday experience with the best luxury tours in Bali, be it in the air, on land or at sea.
1
Private volcano helicopter ride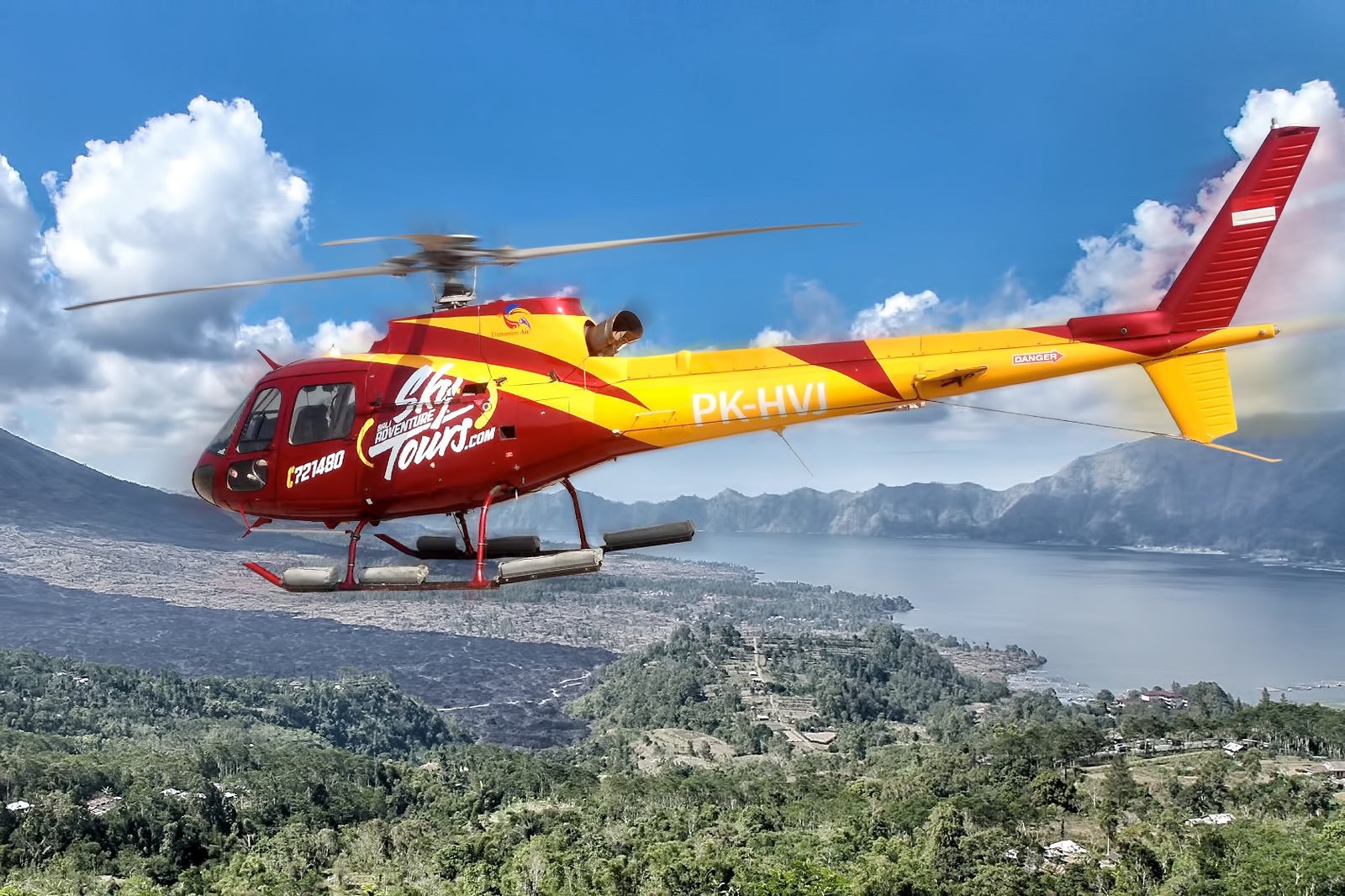 Couples
Families
Photo
Luxury
Take to the skies in a chopper and enjoy the island's beautiful panoramas from a totally different perspective! Bird's-eye views of Bali's lush interiors, with the outline of the Mount Agung, Mount Batur and the Kintamani highlands, offer rare picture-postcard opportunities.
This Bali helicopter tour is available for up to six people. The helicopter is air-conditioned and fitted with plush leather seats, as well as modern TV screens and sound systems. The helicopter tour usually requires up to 2.5 hours.
2
Private sunset at Tanah Lot Temple with dinner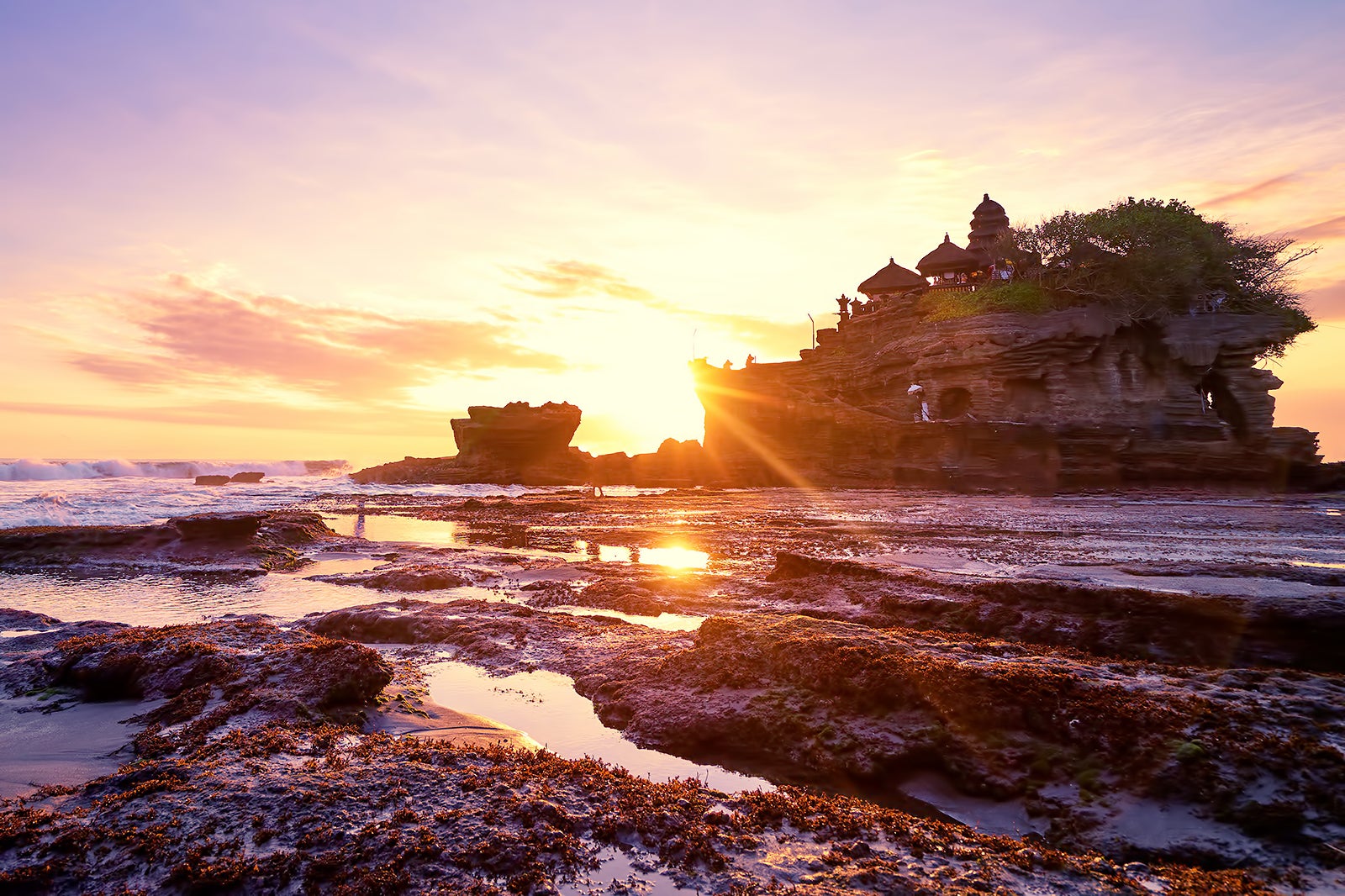 Pair one of the most iconic and probably most photographed landmarks in Bali with a bespoke and luxurious dining experience. This private half-day tour takes you to the enchanting Tanah Lot sea temple, where you can admire the stunning views and one of the most magical moments in Bali, as the sun sinks into the ocean and crashing waves behind the silhouette of this rock temple.
Then, continue to the elegant and art-filled Hotel Tugu Bali, where you can enjoy a royal dining experience with Indonesian recipes that are said to date back to the Majapahit Empire. Allow up to 5 hours to enjoy this tour.
3
WakaSailing Cruise to Nusa Lembongan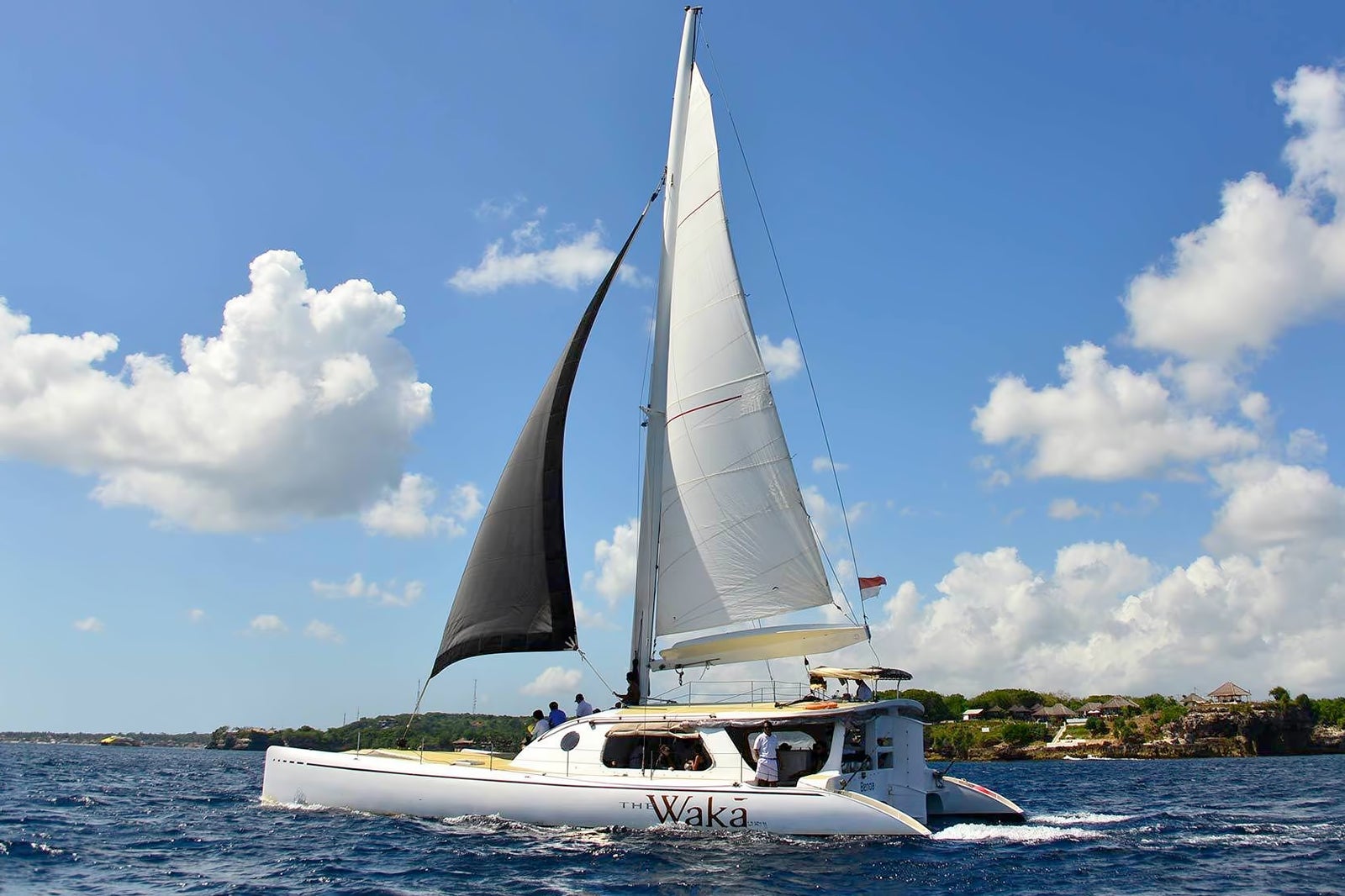 Sail away for a day on a luxury sailing catamaran to Bali's favourite getaway island of Nusa Lembongan. The island offers sandy beaches where you can jump into the crystal-clear waves for snorkelling or swimming, as well as visiting quiet fishing villages with neighbouring mangrove forests and seaweed farms, together with other coastal highlights to explore. Enjoying the colourful marine life is easy by glass-bottomed boat.
A buffet lunch is then served by a beach club, and how you spend your whole remaining afternoon is up to you to decide, before your evening cruise back to Benoa Harbour. The cruise usually takes up to 8 hours.
4
Aristocat sailing cruise to Lembongan Island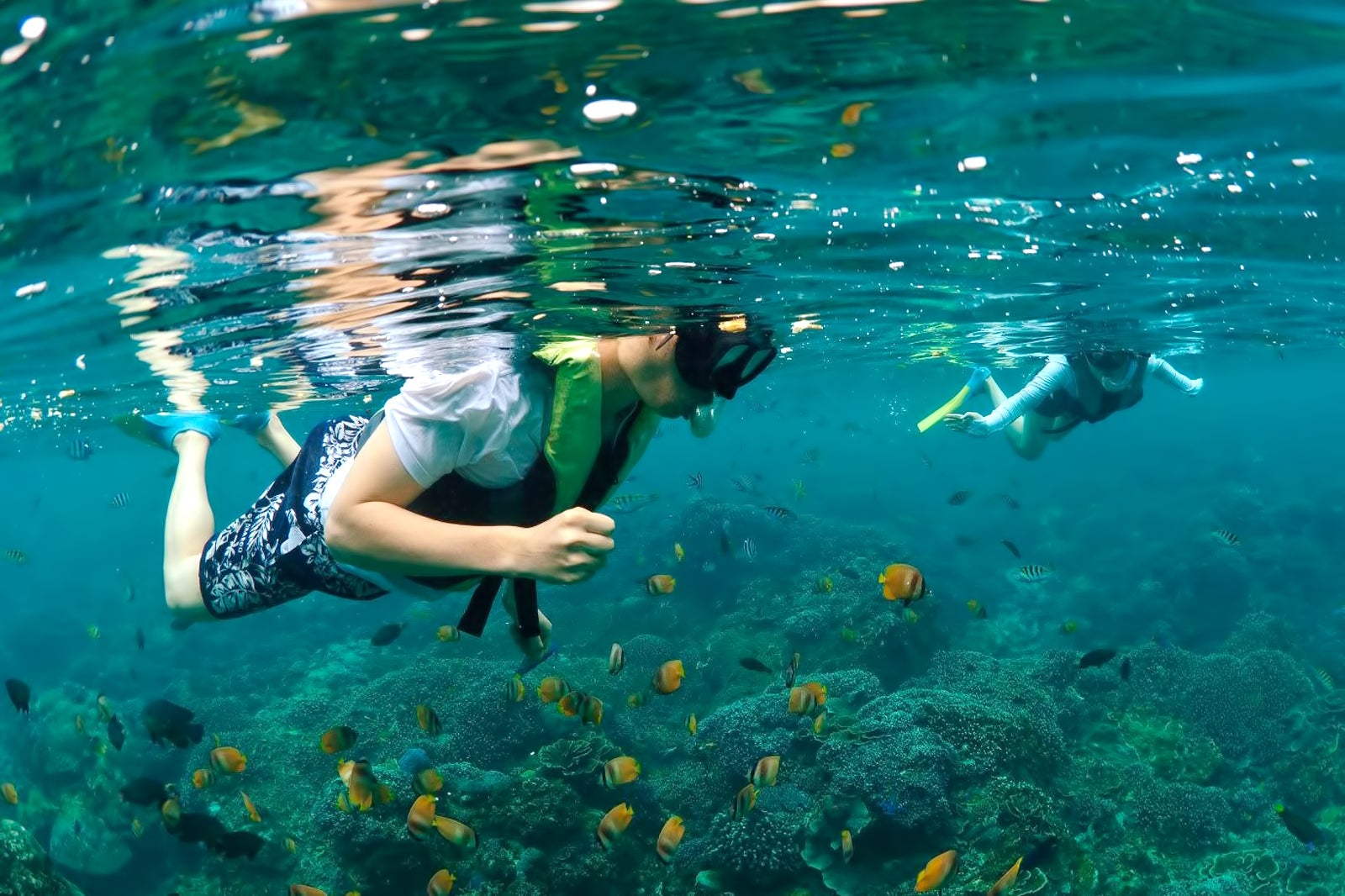 Couples
Families
Photo
Luxury
This luxury sailing option to the neighbouring island of Nusa Lembongan boards a catamaran called the Aristocat. It takes you to a dedicated beach club that is loaded with plenty of water sports and overland activities to spend your full 'castaway' style day out. The transfer to Lembongan lets you sip drinks on the deck and marvel at the ocean views of Bali's own coastline and the beautiful coastal stretches of Lembongan upon arrival.
At the beach resort, a freshly grilled barbecue is served beside poolside cabanas, and the rest of your day is yours to spend as you please – relaxation or fun on the sand and in the waves or around the island. Allow up to 9 hours to enjoy this tour.