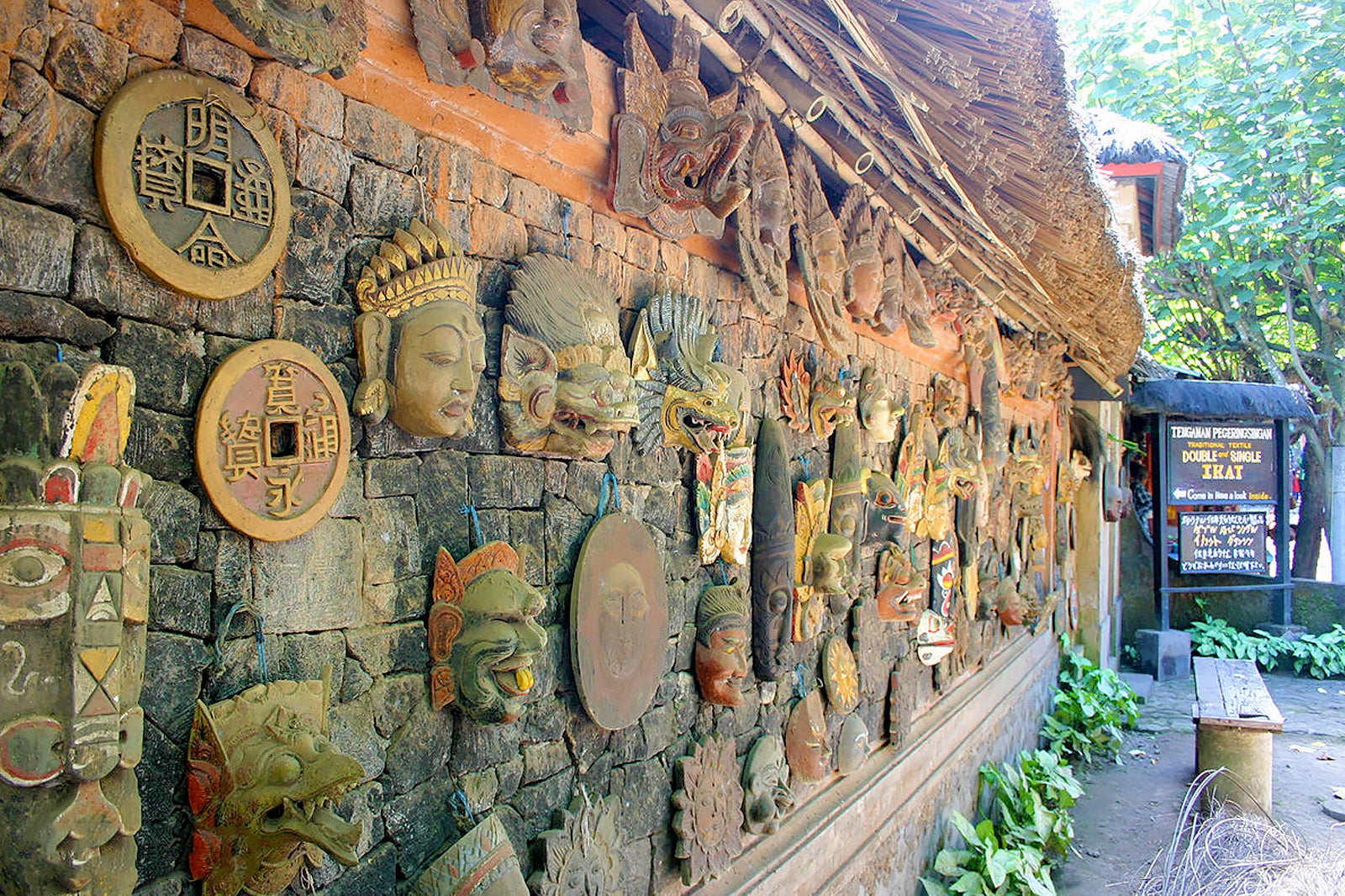 Tenganan Village in East Bali is one of the Bali Aga (indigenous Balinese) communities that's famous for its well-preserved village layout and the ongoing survival of its traditional crafts. The village is only an 8-minute drive from the beach resort hub of Candidasa.
The village is divided into halves by a river: Tenganan Dauh Tukad (its name loosely translates to 'west of the river') and Tenganan Pegringsingan. Pegringsingan is best known for its traditional geringsing tie-dyed 'double ikat' cloth. The annual Perang Pandan war dance, featuring friendly duels among village males coming of age, is definitely worth seeing if your visit coincides with the event around June or July.
Tenganan Village in East Bali - one of the highlights of 10 Best Shopping Experiences in Candidasa (Read all about Bali here)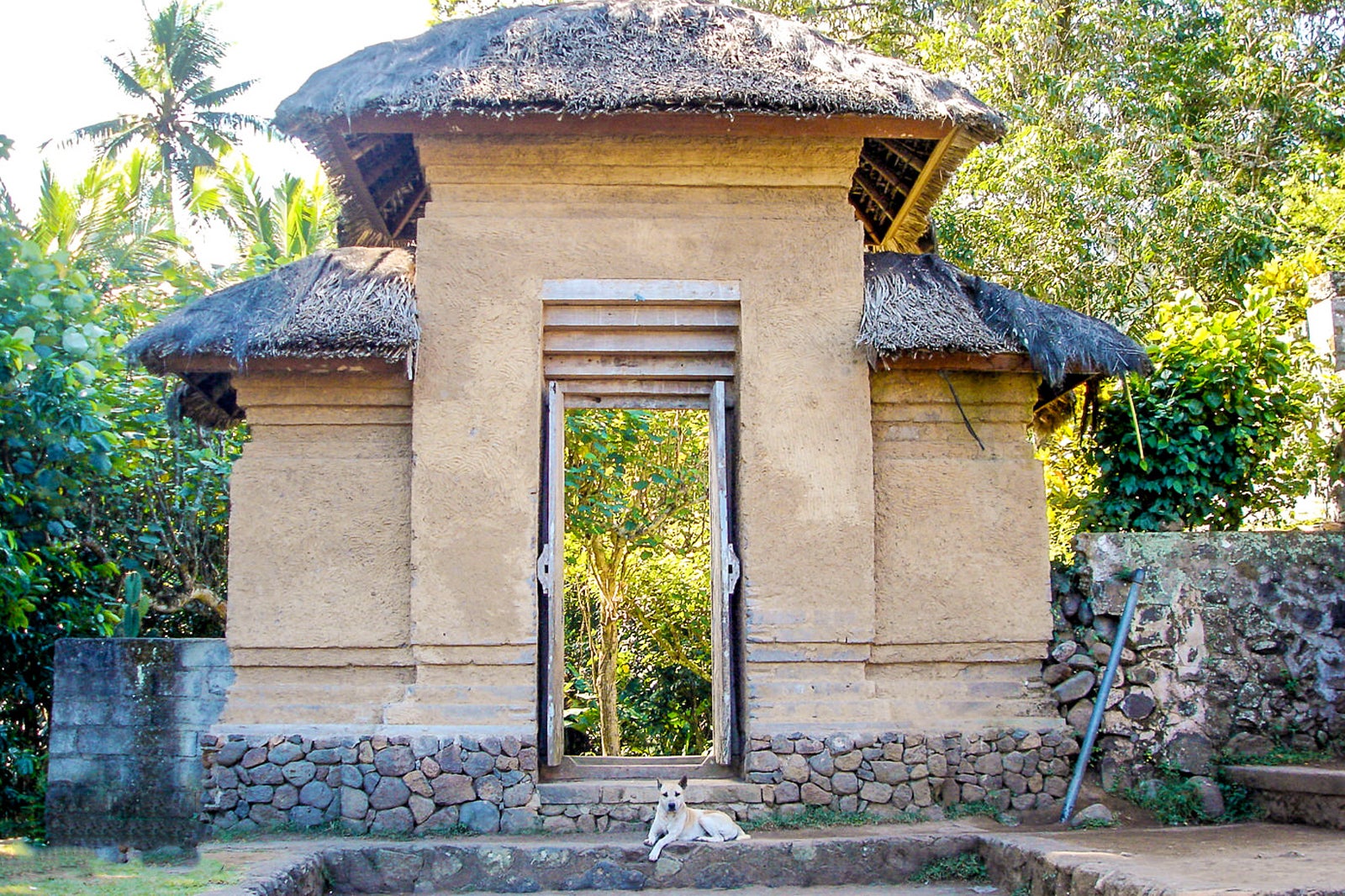 Visiting Tenganan Village
Tenganan is good to visit any time of year. The village retains much of its age-old layout and architecture. Even though television antennae and electrical wiring are now visible here and there, most of the stone and earthen walls, bamboo and thatch roofing are reminiscent of earlier times.
Almost all the house compounds open their doors to visitors, each offering something different for the curious visitor to see. Inside, you'll find craftsmen at work weaving a geringsing cloth, carving wooden masks or creating basketry items. Home stalls sell arts and handicrafts, and you can directly bargain with the stall owners.
There are some generic Balinese items such as sashes, batiks, and wayang puppets that you can find almost anywhere in Bali. But some handicrafts are original to the village and are worth looking at, such as wall decorations in the style of lontar (palm leaf) manuscripts. Most items sold don't bear price tags, and the bargaining process can be a big part of the experience.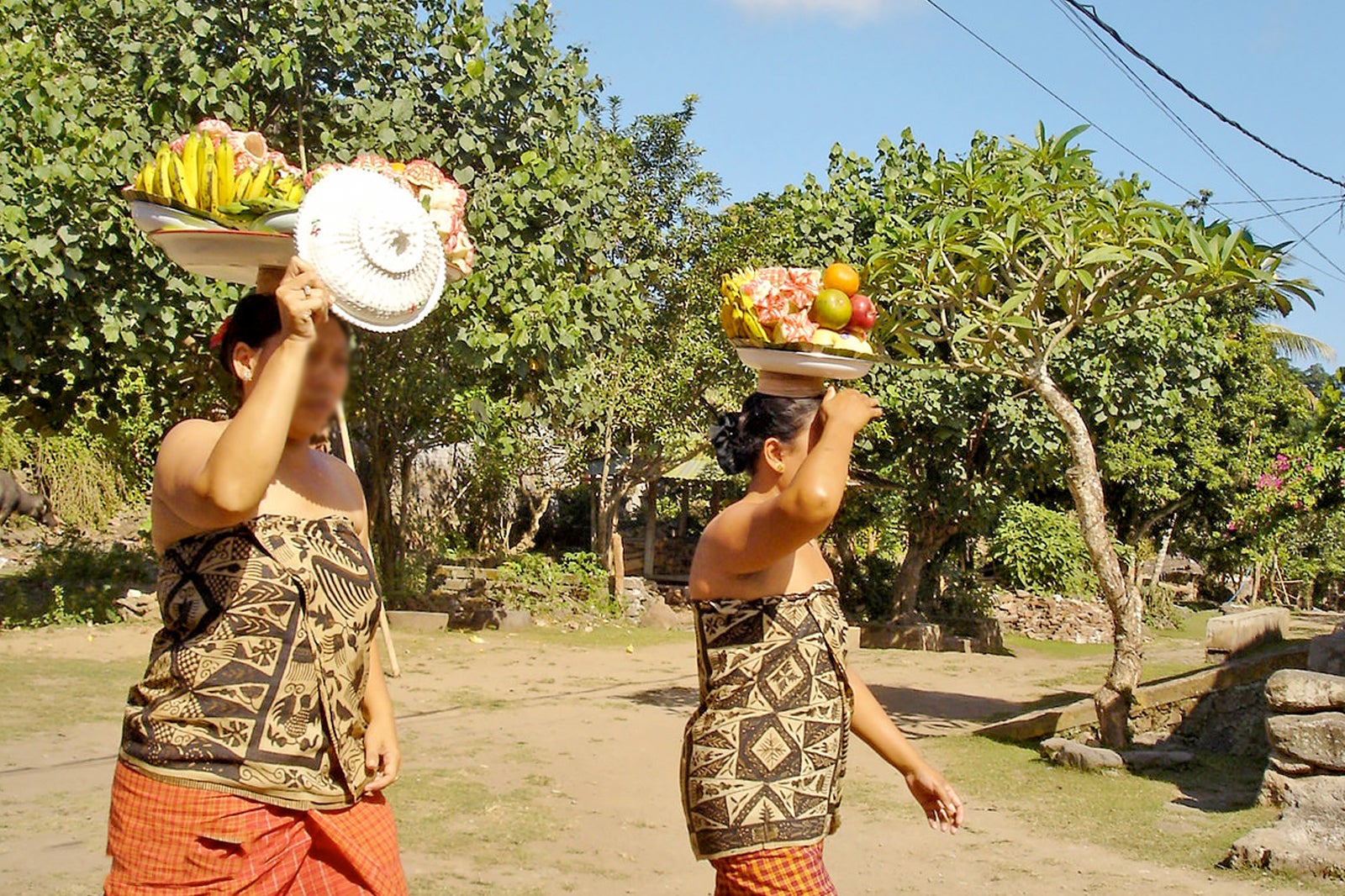 Gringsing weavings at Tenganan
Original gringsing double ikat (tie-dyed) weavings are heirloom items. Producing a single length is often a painstaking process that requires intricate weaving and dying processes to produce the final product. The natural dyes are also unique, sourced from various indigenous tree barks, plants, and herbs. There are several types of gringsing and some very rare specimens are believed by the Tenganan villagers to have mystical powers.
A visit to Tenganan Pegringsingan can be a great opportunity to purchase your own exotic piece of 'magic' from one of Bali's oldest villages. There are the simplest versions that are affordable, while the most intricate ones can reach up to Rp 25 million apiece. Entrance to Tenganan Village is based on 'donation' and the ticket booth is right near the village entrance.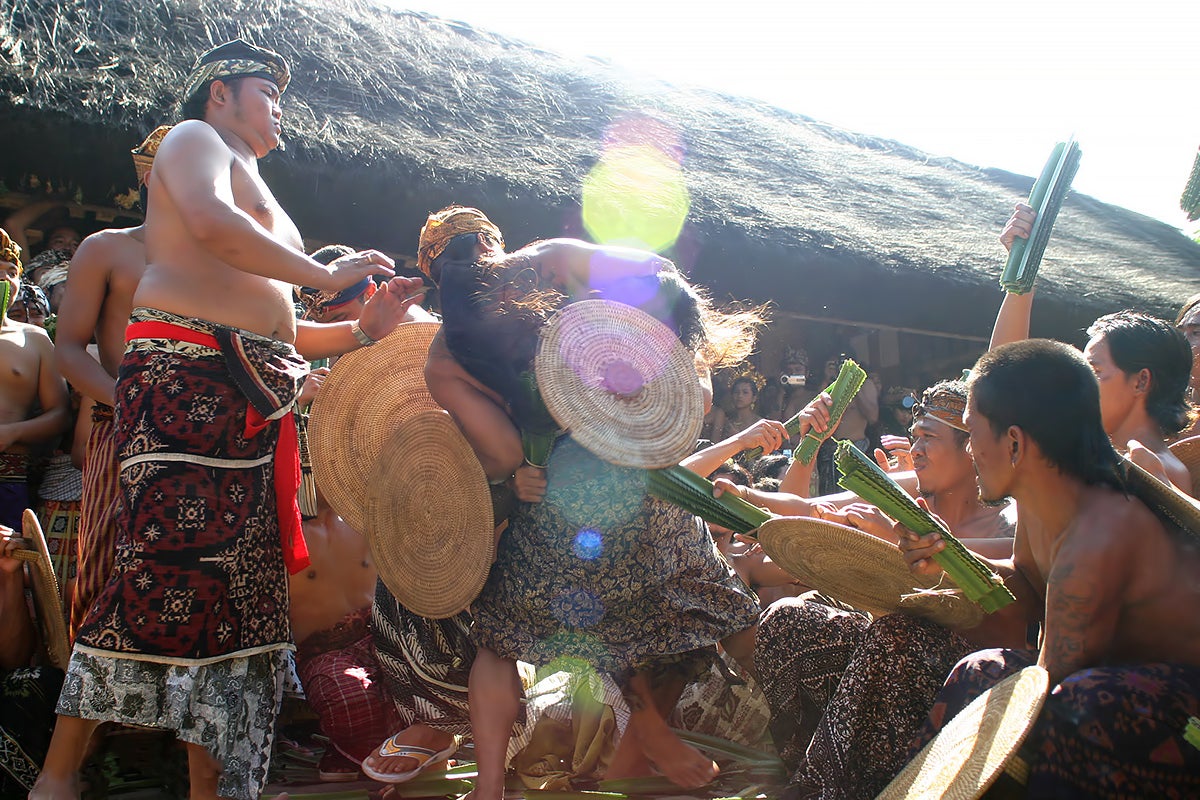 Tenganan Village in East Bali
Location: Tenganan, Manggis, Karangasem, Bali, Indonesia
Back to top