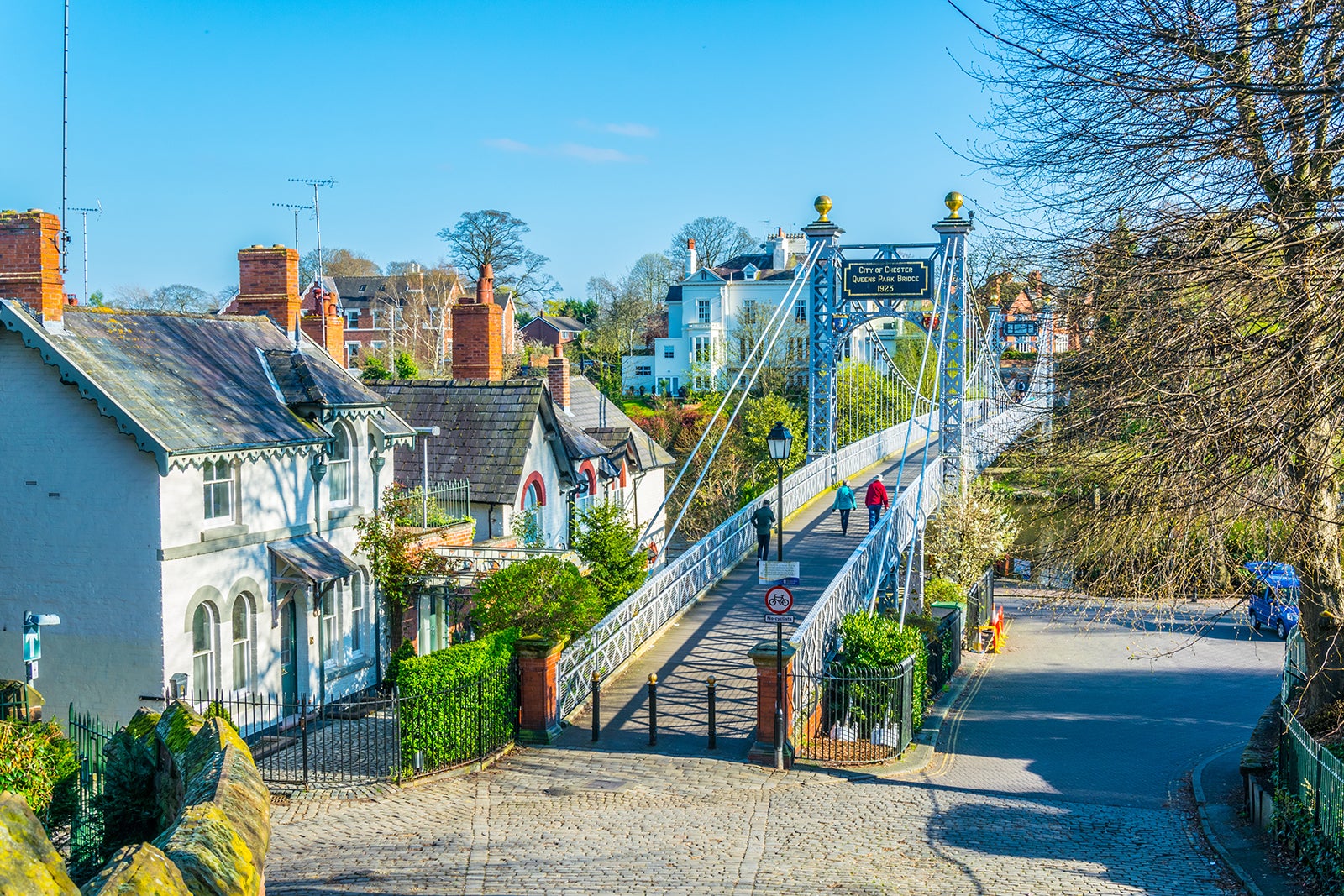 Cheshire
What you need to know before you go
Cheshire is a historic county in northwest England, between Greater Manchester and the Welsh border. It's known for its picturesque English countryside with rolling hills and green meadows, as well as some of the country's most impressive historic structures. Perched on an outcrop above the rivers Dee and Ceiriog, the 14th-century Chirk Castle is one of the best examples of a medieval fortification in the UK. The Chester Roman Amphitheatre is both a Grade I-listed building and Britain's largest stone-built Roman amphitheatre.
Cheshire covers over 900 square miles, with well-maintained roads connecting many quaint villages to nearby cities such as Manchester and Liverpool. The county offers no shortage of photogenic spots for budding photographers, such as medieval castles and Tudor estates. Miles of scenic trails are available for explorers, especially in Delamere Forest (Cheshire's largest single woodland area) and Tegg's Nose Country Park (with excellent vistas of the Peak District).
Where to shop & what to buy in Cheshire
10 Best Places to Go Shopping in Norwich

Shopping in Norwich is mostly concentrated in the city centre, thanks to modern department stores and shopping malls. You'll find these and branches of all the major high-street shops on London Street and Castle Street. A must-visit for bargain shopping is the city's local markets, one which has been active for over 900 years. You can also find...
Chester Travel Essentials

Our Chester Travel Essentials lays out the essential information you need to help you plan your trip to one of the most popular destinations in the UK. No matter how frequent you travel, some questions will always need answers: What's the weather like? How can I get from Manchester Airport (MAN) to my hotel? What currency and type of plug...
Back to top