10 Best Things to Do on the Isle of Wight
What is the Isle of Wight Most Famous For?
The Isle of Wight, a popular island off the south coast of England, offers no shortage of great things to see and do. The beauty of the island is that it's big enough to enjoy a week-long getaway yet small enough to easily travel around and experience all of the best bits.
From gorgeous beaches and bracing coastal walks to stately homes, historic castles, and fun days out for all the family, it's no wonder that it's one of the UK's top holiday destinations. If you're planning your own trip to explore the sights of this beautiful island, we want to make sure you don't miss out on its must-see attractions. Check out our top picks, below.
What are the best things to do on the Isle of Wight?
1
Osborne House
Explore the former residence of Queen Victoria
The magnificent Osborne House is the former royal residence of Queen Victoria and Prince Albert, who spent many summers here with their children. It's also the place where Queen Victoria died in January 1901. Now owned by English Heritage, visitors can explore the vast, beautiful grounds, with its quintessential English gardens, its Swiss cottage and even its own private beach. You can wander through the rooms of the main house, too, including the bedroom where the queen died.
Osborne House regularly ranks as one of the Isle of Wight's top attractions. Plus, its convenient location in East Cowes means you can easily visit on your arrival or departure day if you've used the ferry to the island from Southampton.
Location: York Ave, East Cowes PO32 6JX, UK
Open: April–September: daily from 10 am to 6 pm. Winter hours vary by month
Phone: +44 (0)37 033 31181
2
Shanklin to Ventnor Coastal Walk
Discover Shanklin Chine and the picturesque coastline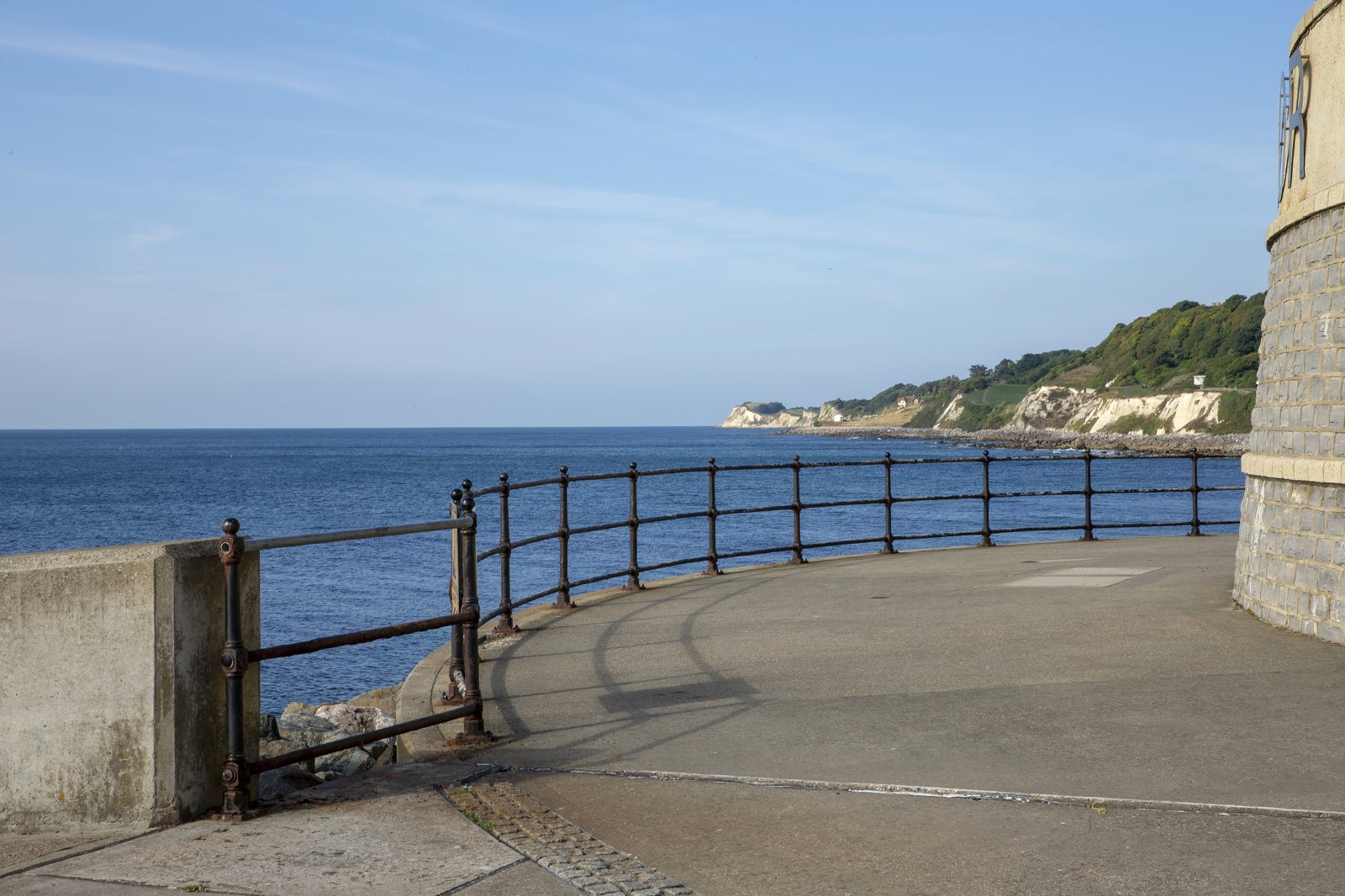 The Isle of Wight is home to some incredible coastal walks, but the stretch from Shanklin to Ventnor is undoubtedly one of the best. Starting on Shanklin's golden seafront, you should definitely make time to experience the famous Shanklin Chine – a breathtaking ravine featuring lush vegetation and cascading waterfalls – before getting going. The 3.5-mile route is clearly signposted throughout and takes you along scenic beaches, rugged clifftops, and through enchanting woodland.
Finishing in the bustling coastal town of Ventnor, you're rewarded with a great selection of pubs and restaurants, having no doubt built up an appetite and thirst. You can take a bus or taxi back to Shanklin or, if daylight and energy allow, walk back the way you came.
3
The Needles
Take in the scenery of the Isle of Wight's iconic landmark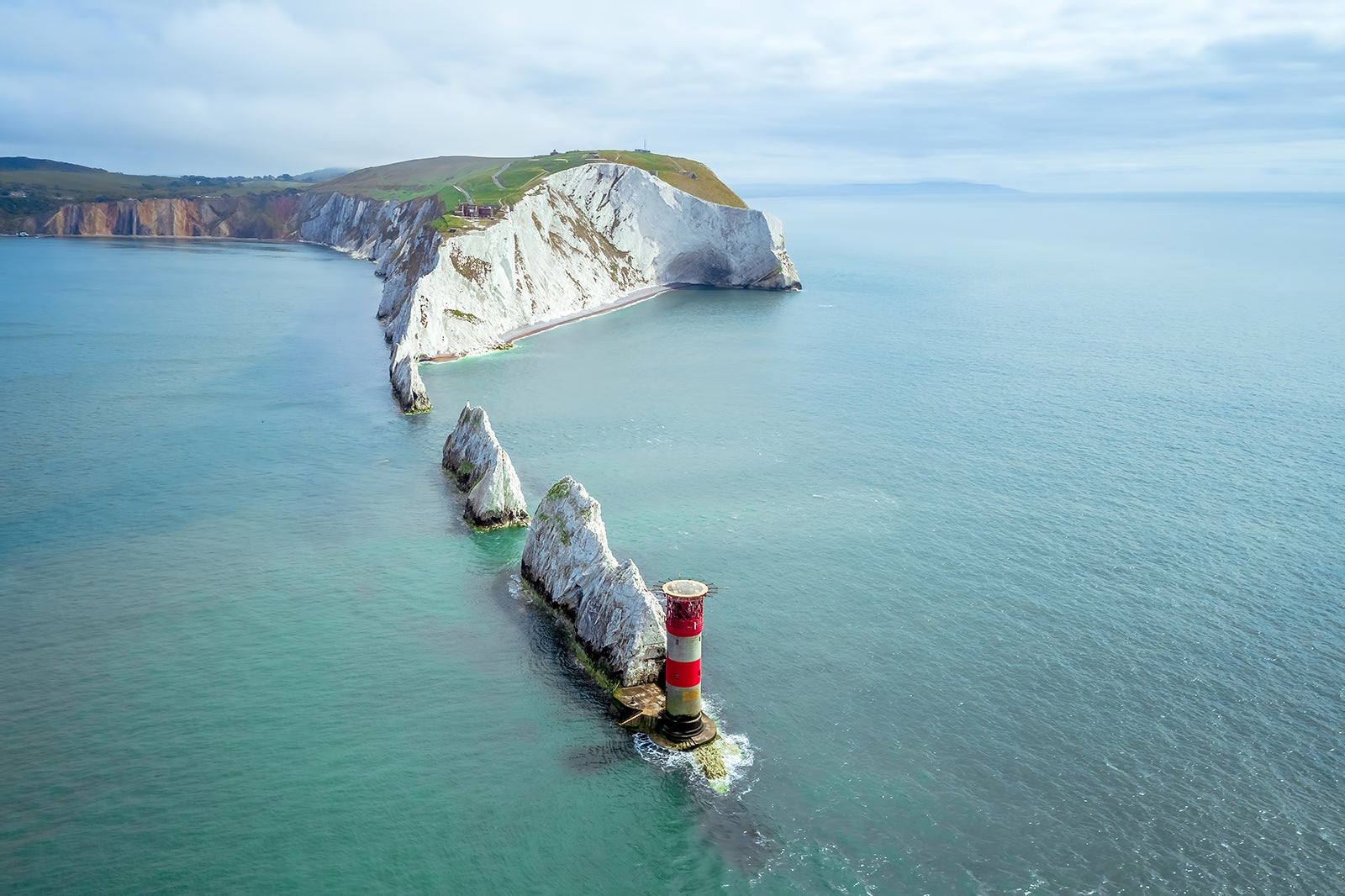 The Needles rock formation is an iconic historical landmark on the Isle of Wight's far-western tip and is a must-see when visiting the island. As the name suggests, these distinctive chalk stacks jut out of the sea like a row of needles, creating a unique photo opportunity, with a red and white striped lighthouse perched at the end.
You can spend just a short amount of time here, taking the walk along the clifftops towards the Old Battery for the views out to the rocks. Alternatively, why not make a whole day of it? Head to The Needles Landmark Attraction, where you can play crazy golf, visit the 4D cinema, take a boat ride around The Needles or ride the famous chairlift.
Location: Alum Bay New Rd, Alum Bay, Totland Bay PO39 0JD, UK
Open: Daily from 10 am to 4 pm
Phone: +44 (0)1983 752401
4
Carisbrooke Castle
Step back in time on a spectacular journey through history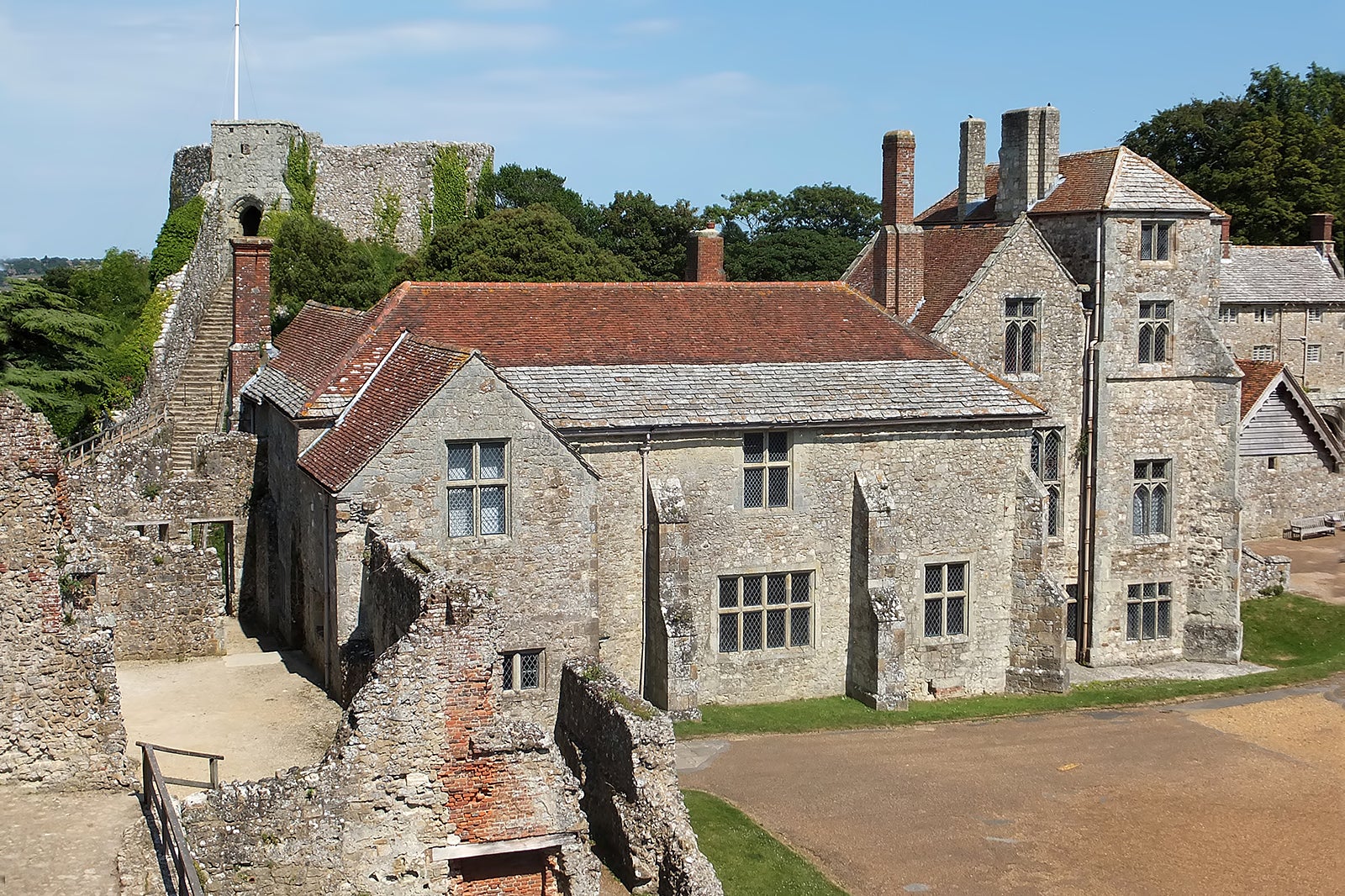 The romantic Carisbrooke Castle dominates the rolling green hills near Newport, inland from the coast. Its colourful history dates back over a thousand years, but it's perhaps most famous as the site where King Charles I was held prior to his execution, and where his 2 youngest children were subsequently imprisoned.
Having moved on from its incarcerating past, the castle is now owned by English Heritage and welcomes visitors throughout the spring and summer. Delve further into its history in the fascinating museum, relax in the gardens, and climb the battlements for spectacular views of the island. Don't forget to visit the famous donkeys, too.
Location: Castle Hill, Newport PO30 1XY, UK
Open: April–September: daily from 10 am to 6 pm. October: daily from 10 am to 5 pm. November–February: Saturday–Sunday from 10 am to 4 pm. March: Tuesday–Sunday from 10 am to 5 pm
Phone: +44 (0)370 333 1181
5
Steephill Cove
Soak up the tranquil atmosphere and tuck into famous crab pasties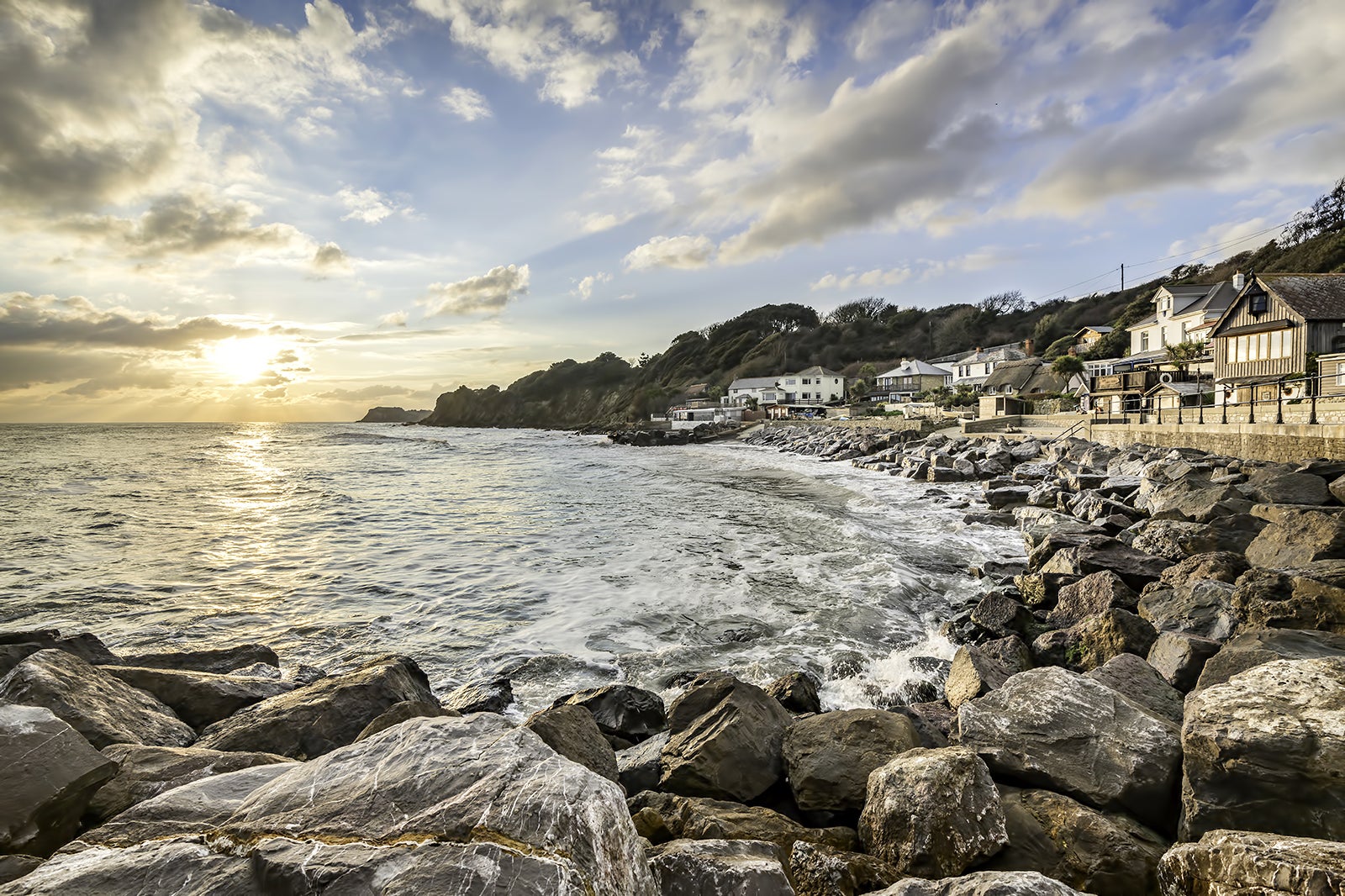 The quaint setting of Steephill Cove is tucked away in a quiet little corner, just a short walk west of Ventnor. Arguably one of the most picturesque spots on the island, part of Steephill Cove's charm is that there's no road access, making it a truly peaceful and unspoilt beach to visit.
With gently lapping waves, well-worn lobster pots, brightly-coloured deckchairs and a row of handpainted beach huts, it's easy to see why the cove is an artist's dream. Dip your toes in the water, relax on the sand and soak up the wonderfully endearing ambience. If you're visiting between Easter and October, be sure to stop by at The Crab Shed and try one of their famous crab pasties.
Location: Ventnor PO38 1UG, UK
6
Godshill Model Village
Wander through 1920s Isle of Wight in miniature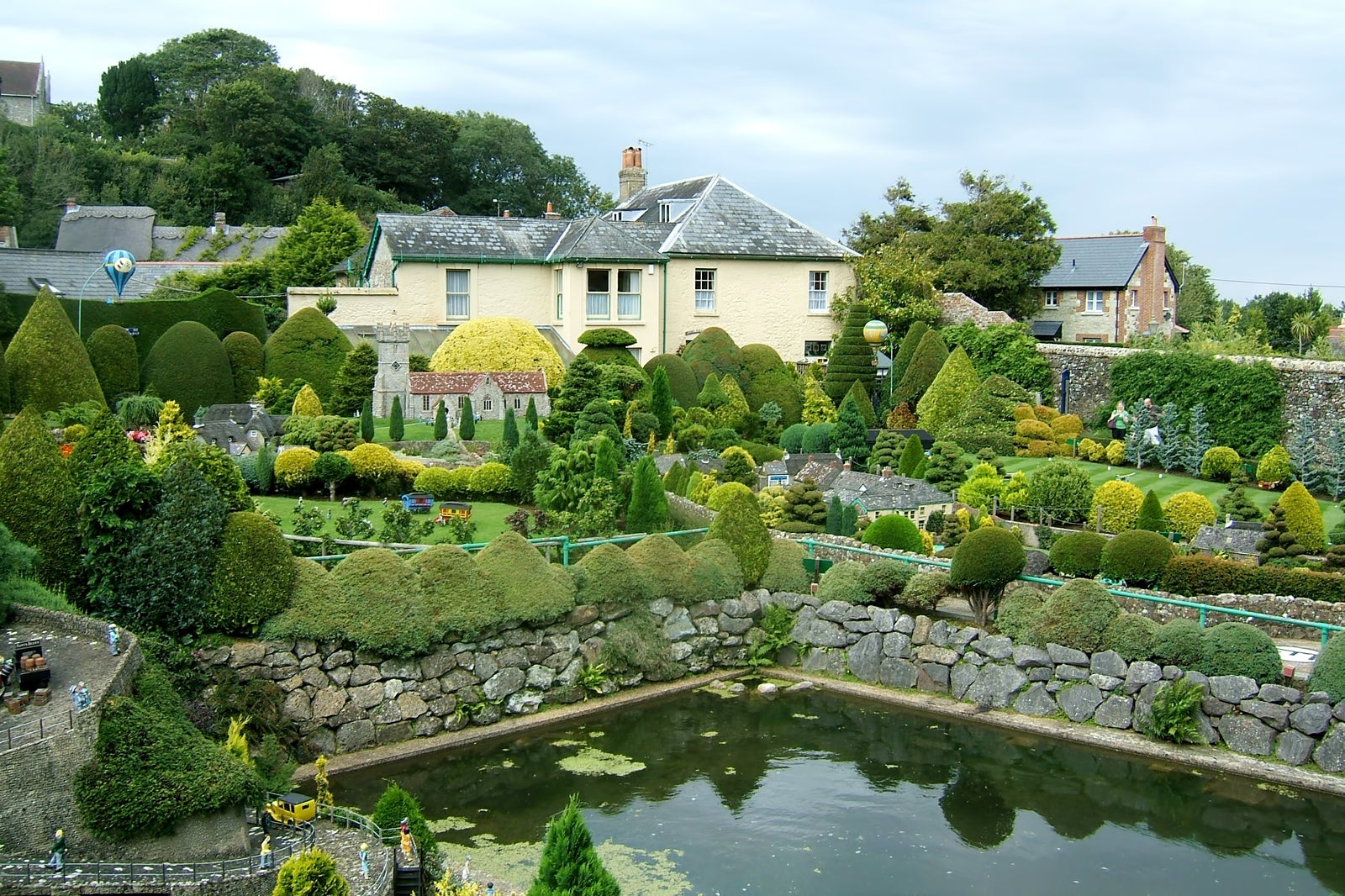 Explore Model Village Godshill and embark on a journey of nostalgia. Set in 2 acres of landscaped grounds within the village's Old Vicarage, the magnificent model village showcases what life on the Isle of Wight was like back in the day. Highlights of the village include the functioning steam railway, delicate beach huts, and a scale model of 1920s Shanklin.
Admire the exact-replica buildings built in 1/10th scale, complete with carefully thatched roofs and intricately detailed windows and doors. Then, once you're done exploring, there's an onsite café and an outdoor eating area where you can enjoy a picnic on sunny days.
Location: High St, Godshill, Ventnor PO38 3HH, UK
Open: March–October: daily at 10 am (closing times vary by month)
Phone: +44 (0)1983 840270
photo by Andrew Skudder (CC BY-SA 2.0) modified
7
Isle of Wight Steam Railways
Experience the sights, smells and sounds of a heritage railway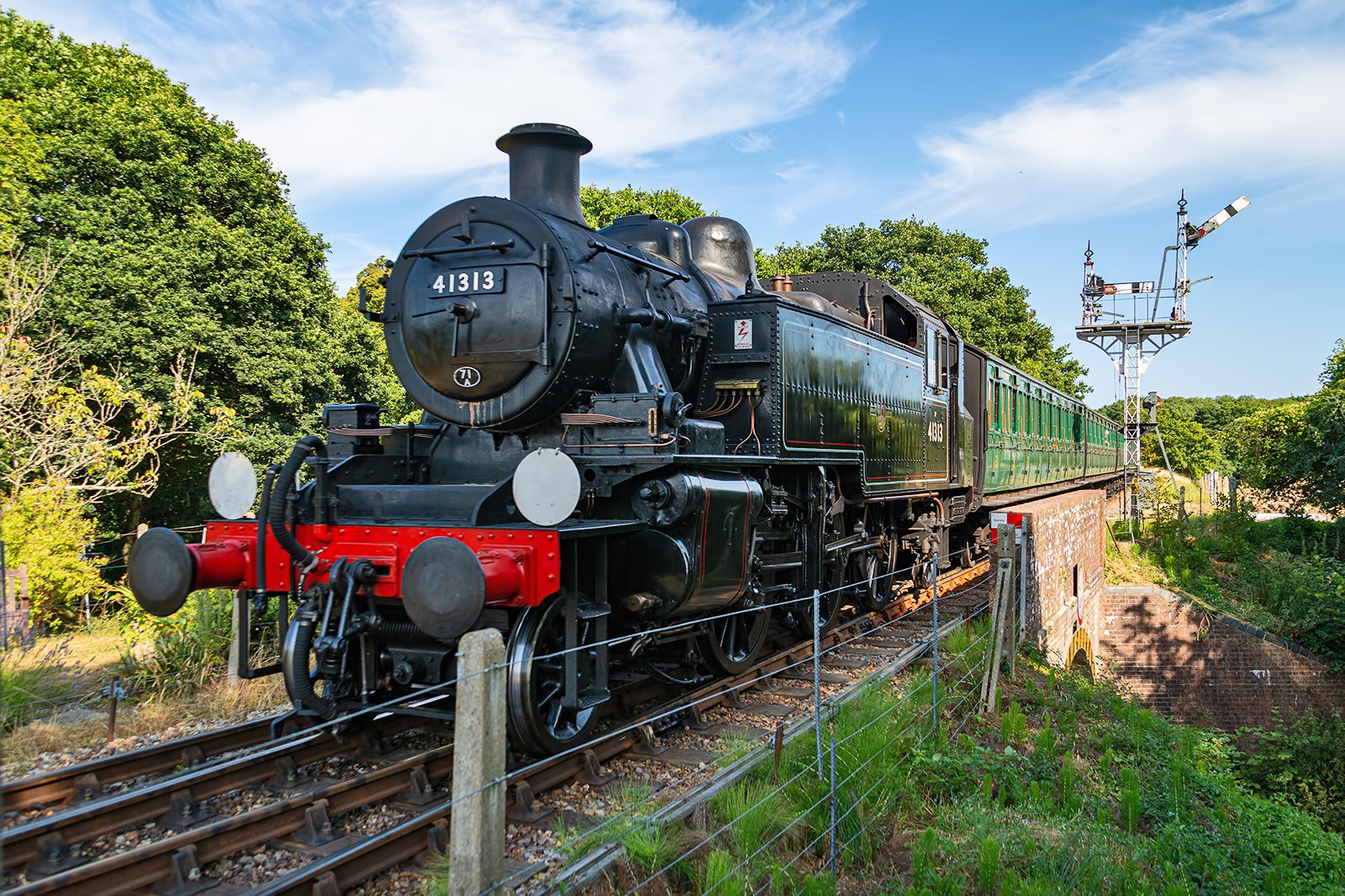 Climb aboard the Isle of Wight Steam Railway and discover the island's stunning countryside from the comfort of a majestic steam train. The superbly-preserved heritage railway features a number of third-class and first-class carriages where you can sit back, relax, and enjoy a round trip along the '10 mile museum', immersing yourself in the fascinating history, impressive heritage and stunning natural beauty of the area.
You can board the trains at either Wootton or Havenstreet, but they also make stops at Smallbrook Junction and, on request, Ashey. Havenstreet is the main station, where you'll find the Train Story Discovery Centre, the museum, the workshops, the gift shop, and more.
Location: The Railway Station, Havenstreet Main Rd, Havenstreet, Ryde PO33 4DS, UK
Open: Booking office open April–October: daily from 9.45 am to 5.15 pm. Open in December for Santa Specials
Phone: +44 (0)1983 882204
8
Blackgang Chine
Enjoy a fun day out at the UK's oldest amusement park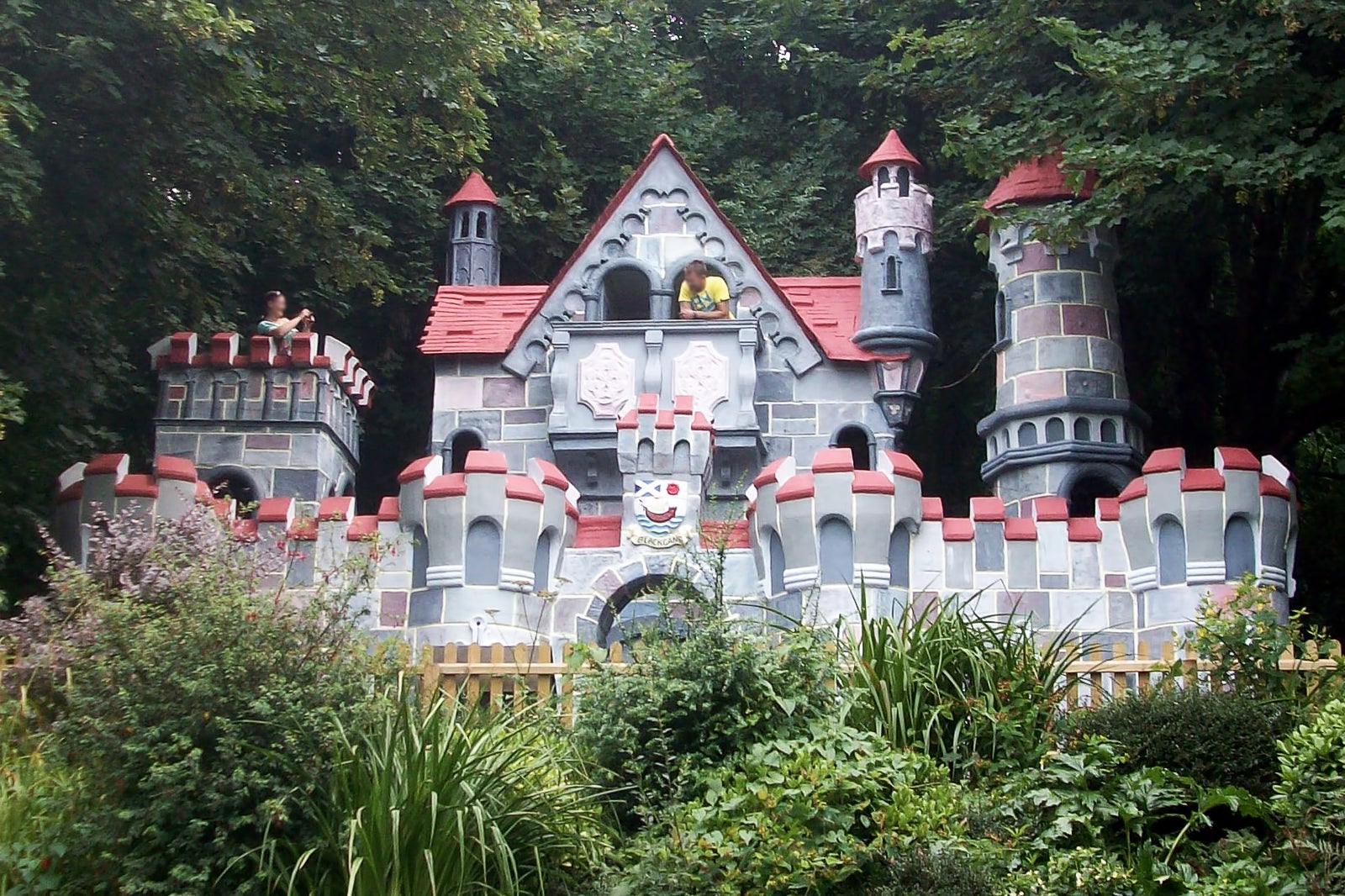 Enjoy an unforgettable day out for all the family as you discover the 'Land of Imagination' at Blackgang Chine. Set atop cliffs, not far from Ventnor on the southern coast, Blackgang Chine prides itself on being the UK's oldest amusement park, having first opened in 1843.
Kids and big kids alike will love experiencing all the different themed areas of the park, from the Pirate Cove and Cowboy Town to Fairyland and Nurseryland, to the Underwater Kingdom and, for those brave enough, Restricted Area 5 – home of the dinosaurs. There are rides, slides, fun and games to suit all ages, plus entrance for under 4s is free.
Location: Nr. Ventnor, PO38 2HN, UK
Open: Daily at 10 am. Closing times vary by season
Phone: +44 (0)1983 730330
photo by Chalkietom (CC BY-SA 3.0) modified
9
Afternoon tea at The Royal Hotel
Treat yourself to an award-winning experience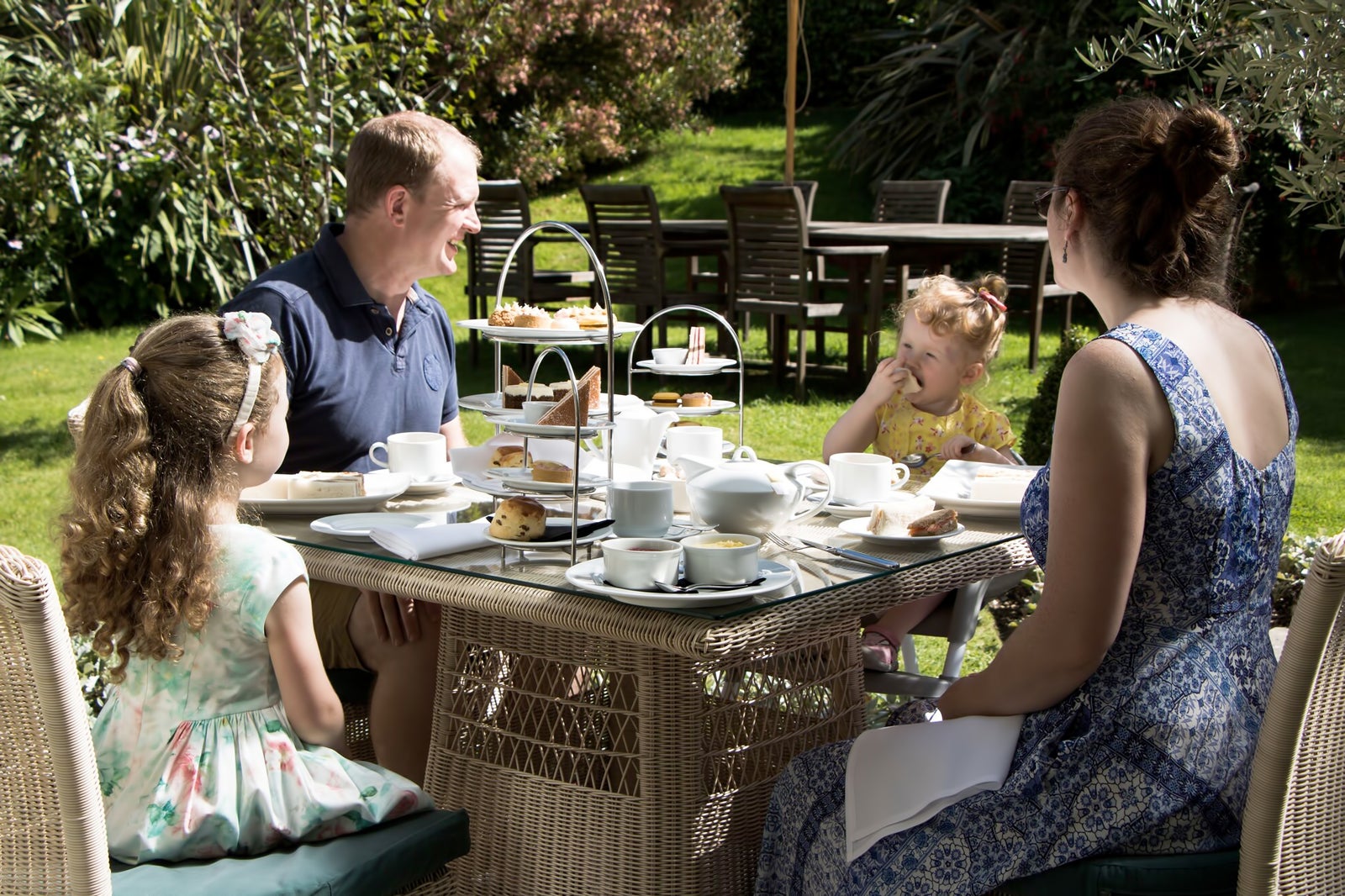 At The Royal Hotel in Ventnor, indulge in the ultimate English tradition with a mouthwatering afternoon tea. The award-winning experience has been a significant offering at the hotel ever since Queen Victoria herself made it her regular stop for afternoon refreshments whenever she visited Ventnor. So, plan ahead and book a table in advance of your visit.
You can pick your ideal setting for tea, be it the elegant conservatory, brasserie, or geranium terrace. Tuck into traditional finger sandwiches, freshly-made scones, homemade jams, cakes, and your choice of tea, coffee or even champagne if you're feeling extra fancy.
Location: Belgrave Rd, Ventnor PO38 1JJ, UK
Open: Daily from 3 pm to 5 pm
Phone: +44 (0)1983 852186
10
Shanklin Theatre
Be entertained by world-famous performers and tribute acts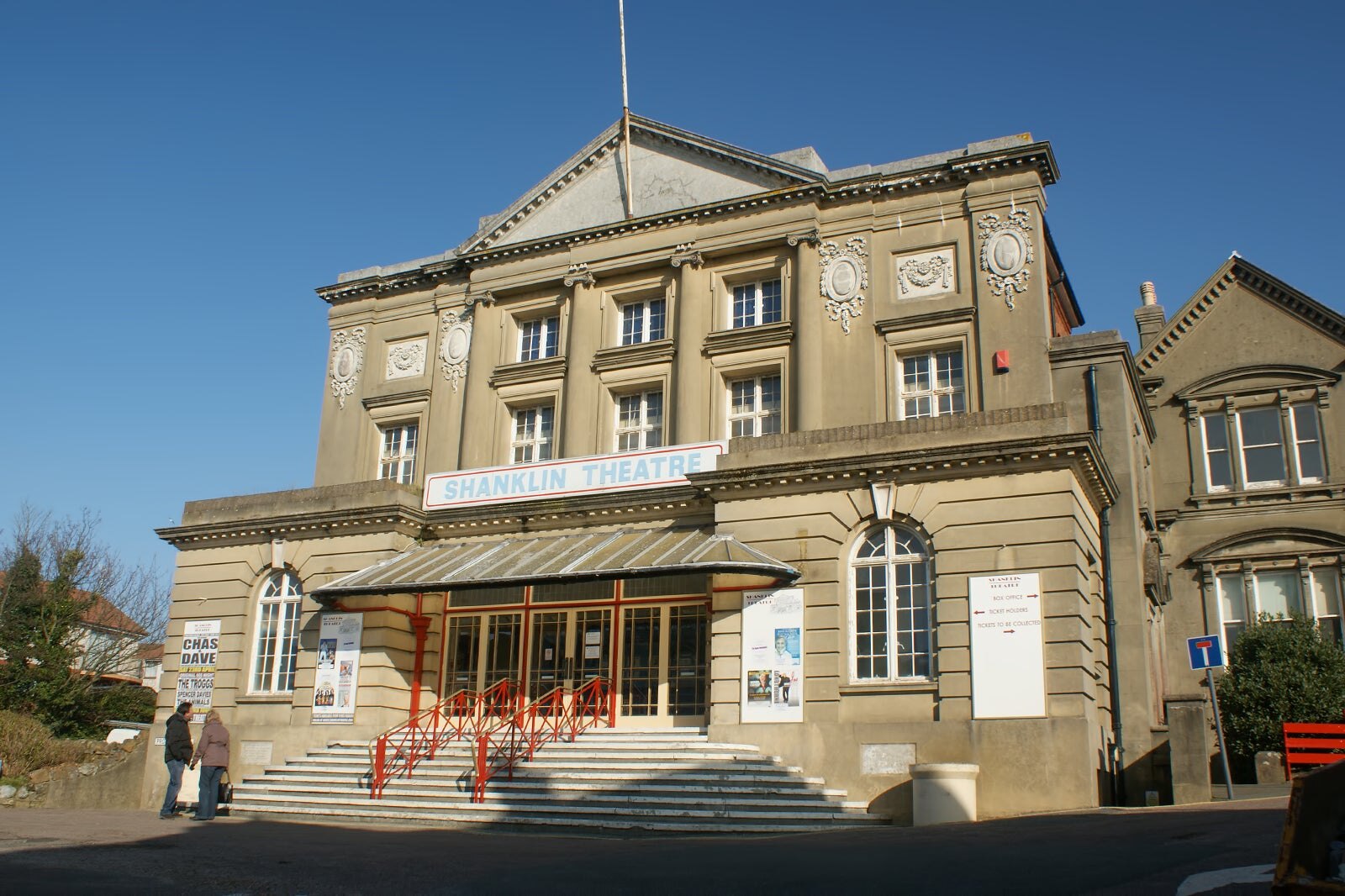 The fabulous Shanklin Theatre offers a night of toe-tapping entertainment. Open all year round, the popular concert hall is conveniently located close to all the bars and restaurants of the Old Village, meaning it easily can – and should – feature in your evening plans.
The theatre doesn't just put on the usual amateur productions – it also plays host to a number of big-name bands and professional tribute acts, akin to the real deal. See comedians such as David Baddiel and Joe Pasquale, incredible variety shows and countless famous acts who love returning to the venue time and time again. The popularity of the theatre means it's best to book your tickets in advance of your visit to avoid disappointment.
Location: Prospect Rd, Shanklin PO37 6AJ, UK
Open: Hours vary by show
Phone: +44 (0)1983 868000
photo by Editor5807 (CC BY 3.0) modified
Back to top