10 Best Outdoor Adventures in Copenhagen
Escape for an Active Weekend in Copenhagen 
Copenhagen offers numerous outdoor adventures. The only limit is your imagination. For example, you can ski with a view of Øresund, visit an artificial island which previously was a military rocket base or lace up your sneakers and train on the roof of a parking lot, from where you can enjoy magnificent views.
No matter the places you visit, you'll be able to see and feel the beautiful nature, splashing water and wonderful fauna. Natural parks invite you to lovely meals over an open fire and to live the angler's dream, while enjoying quality time with friends and family. Check out our 10 suggestions for the best outdoor adventures in Copenhagen.
1
Holmen
Experience a gem of small islands and Danish culture in Copenhagen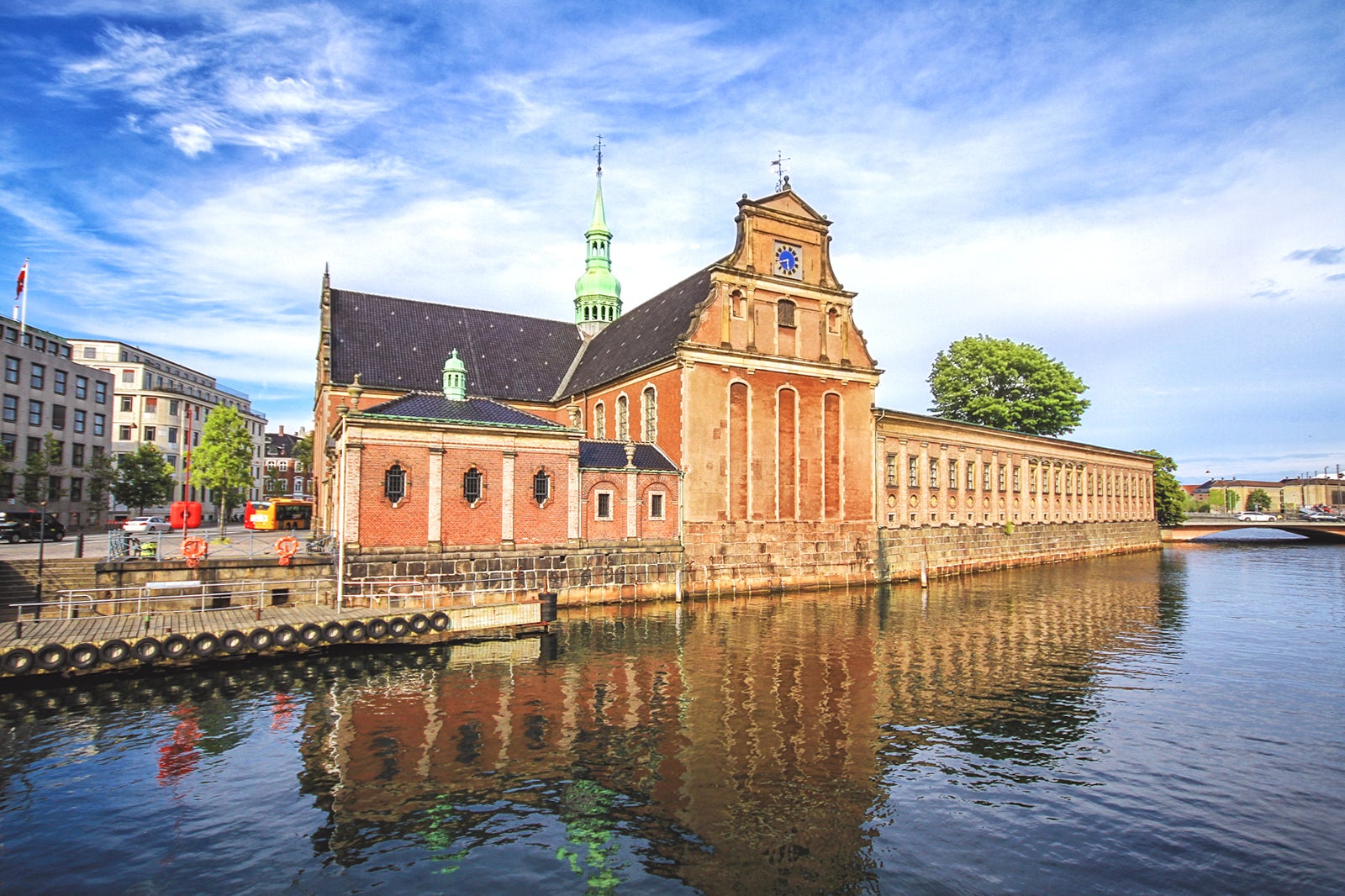 Pack your backpack and get ready for a cultural adventure at Holmen, a water-based historic neighbourhood in central Copenhagen. Holmen is a gem of small islands that forms a north-eastern extension of Christianshavn, between the tip of Amager and Zealand. Here, you can experience inviting restaurants and an exciting cultural atmosphere.
The Danish navy was based in Holmen and Nyhavn, and since it moved in the 1990s, different cultural institutions have moved in. Among other things, you can take a look at the Danish National School of Performing Arts, where many great actors were trained, the National Film School of Denmark and, not least of all, The Royal Danish Academy of Fine Arts, School of Architecture as well as the Rhythmic Music Conservatorium (Rytmisk Musikkonservatorium). When you are done with your adventure in Holmen, you can pop by the neighbouring area of Christianshavn.
Location: 1439 Copenhagen K, Denmark
2
Fishing trip to Slusen
Pack your fishing pole and lunch for a refreshing fishing trip in Sydhavnen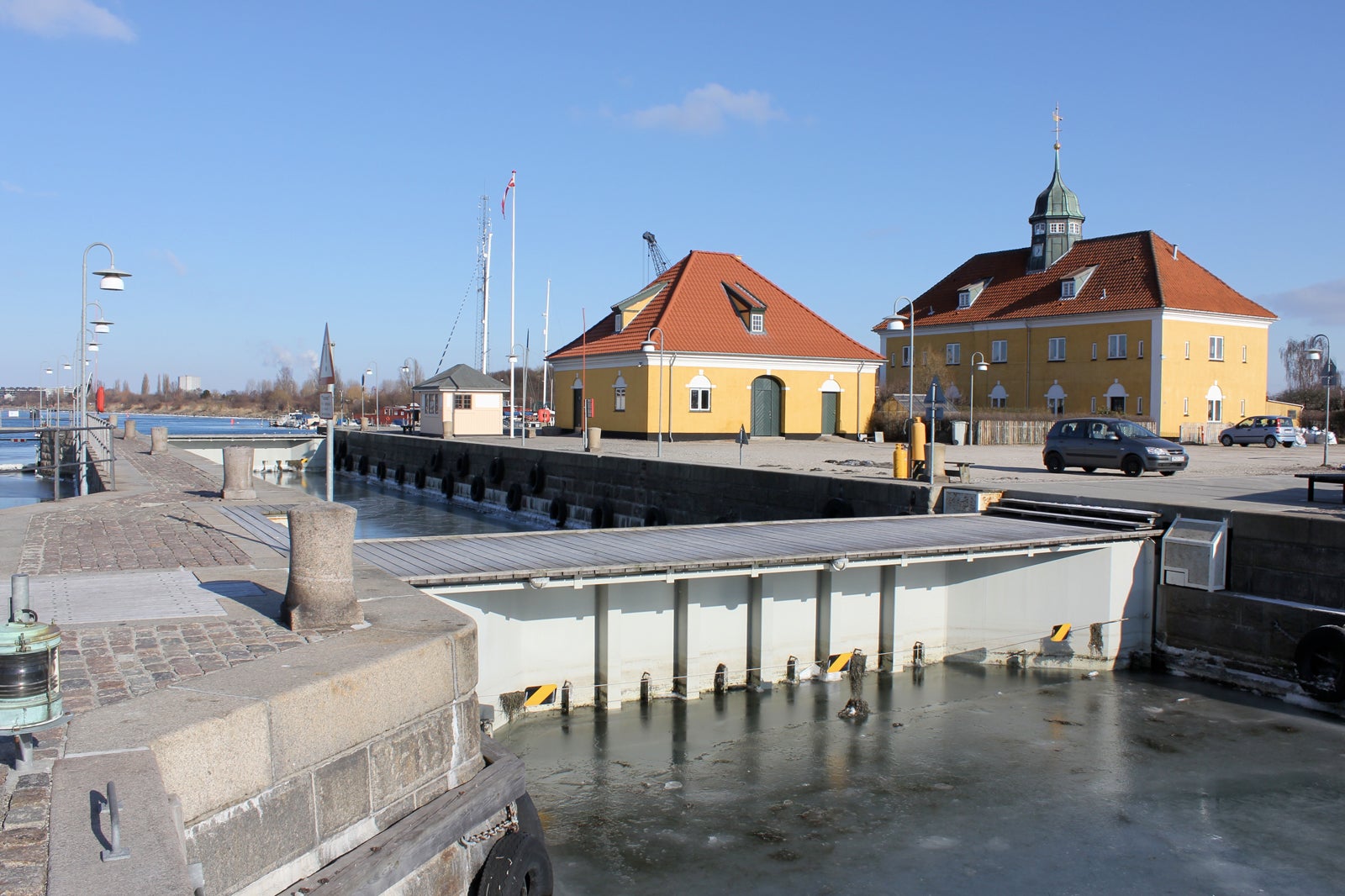 Slusen got its name from the sluice that connects Sluseløbet to the north and Kalveboderne to the south in the middle of the harbour, and here you have the chance to go on a great angling adventure. This is a particularly popular place for many fishermen, and you'll quickly see why.
Here, you can find three artificial 'islands', from where you can fish for sea trout, garfish and perch. During winter, the hot current from the powerplant H.C. Ørstedsværket located nearby attracts sea trout in particular. You can also leave your waders at home since the local experienced fishermen don't think they are necessary for living out your sea trout fishing dream.
Location: 1400 Copenhagen K, Denmark
photo by DanNav (CC BY-SA 3.0) modified
3
GoMonkey Adventure Park (Klatrepark) Søndermarken
Feel your heart race at this adventure park in the middle of the wilderness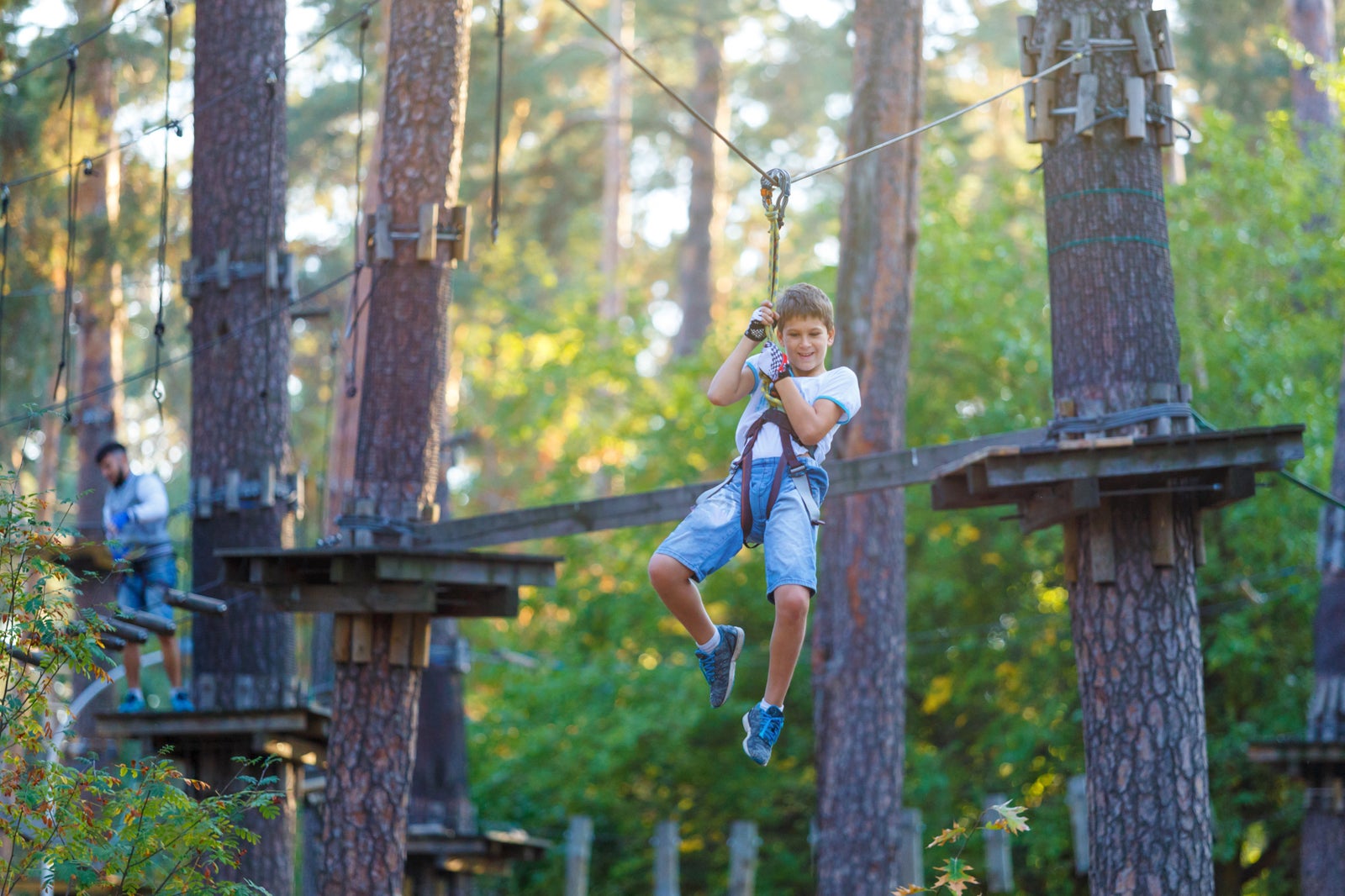 At the GoMonkey Adventure Park in Søndermarken, you can really push your limits. In the wilderness, you and your friends can feel your heart race and your hair blow in the wind as you fly along the aerial cableway through the green nature. The park is built with great care for the trees and the garden, in collaboration with The Danish Agency for Culture and Palaces and Frederiksberg Municipality.
Søndermarken also has three ropes courses of 10, 20 and 30 feet in height, should you want to climb higher. Lace up your climbing shoes and chalk up your hands. The ropes courses are full of hair-raising challenges, and the courses high up in the trees are open to everyone seven years or older.
Location: Søndermarken, 2000 Frederiksberg, Denmark
Open: Every day from 9 am to 2 pm
4
Build a fire at Nature Centre (Naturcenter) Amager
Put on your old sweater and make the fire crackle on Amager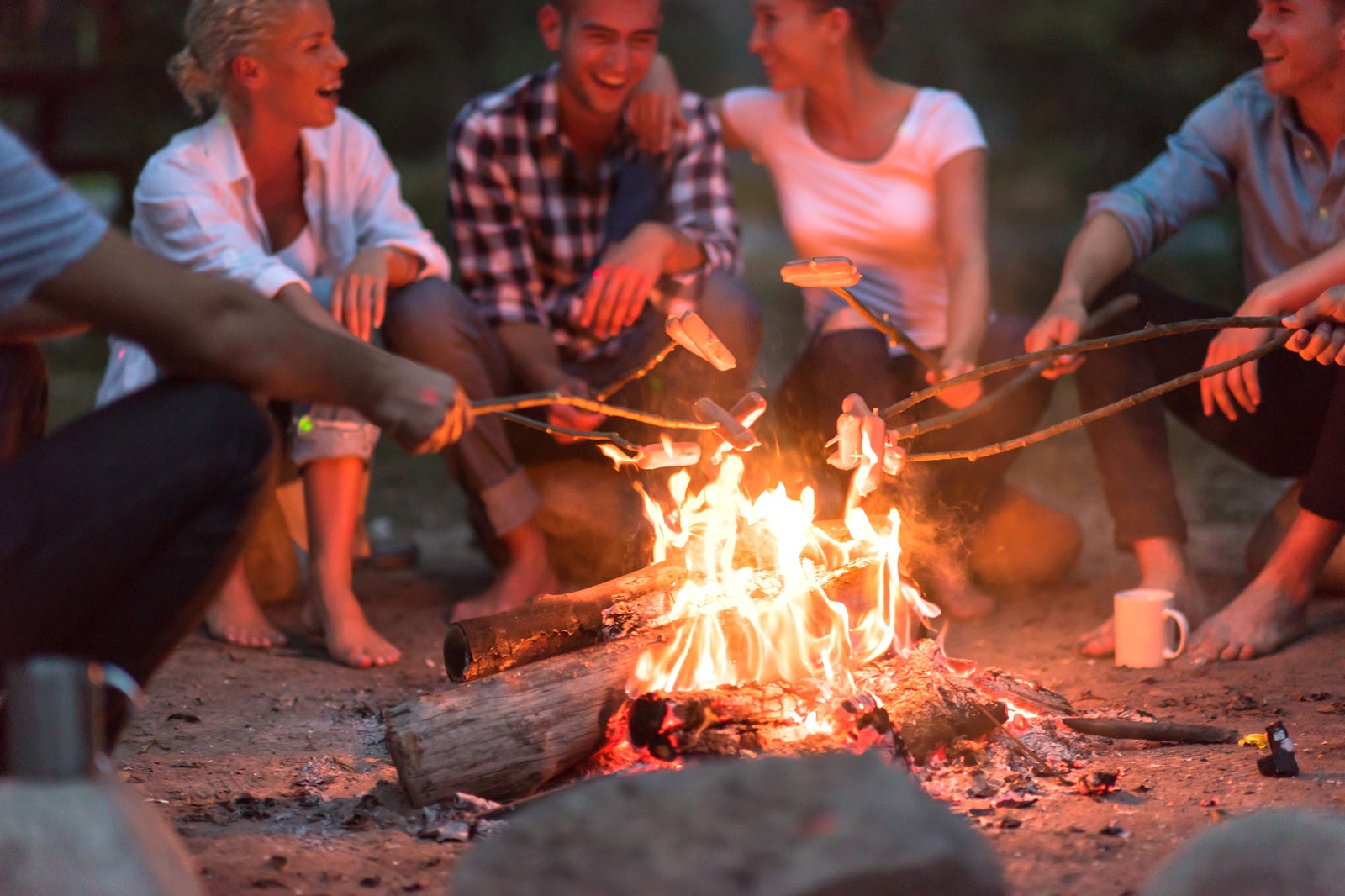 There is little better than an outdoor fire, where you and your friends can prepare freshly-caught fish, freshly-picked mushrooms and herbs or just sweet, warm marshmallows on sticks found at the edge of the forest. If you left without a packed lunch, you can also buy lunch or a full picnic basket at Traktørstedet at Nature Centre Amager (Naturcenter Amager).
Apart from appeasing your rumbling tummy, at the centre you can rent bikes, see nature exhibitions in the finest wooden houses and explore the natural playground Himmelhøj. The Nature Centre is located at Kalvebod Fælled, 10 minutes' walk from Vestamager Metro Station. Just remember a blanket and wood for the cosy fire, so that you are guaranteed a couple of nice hours in the fresh air surrounded by nature.
Location: Granatvej 5, 2770 Kastrup, Denmark
Open: Tuesday to Friday from 9:15 am to 3 pm, and Saturday and Sunday from 10 am to 4 pm. Closed on Monday.
Phone: +45 72 54 30 00
5
Kayaking in the harbour
Grab your paddle and life vest and go on a refreshing trip in the harbour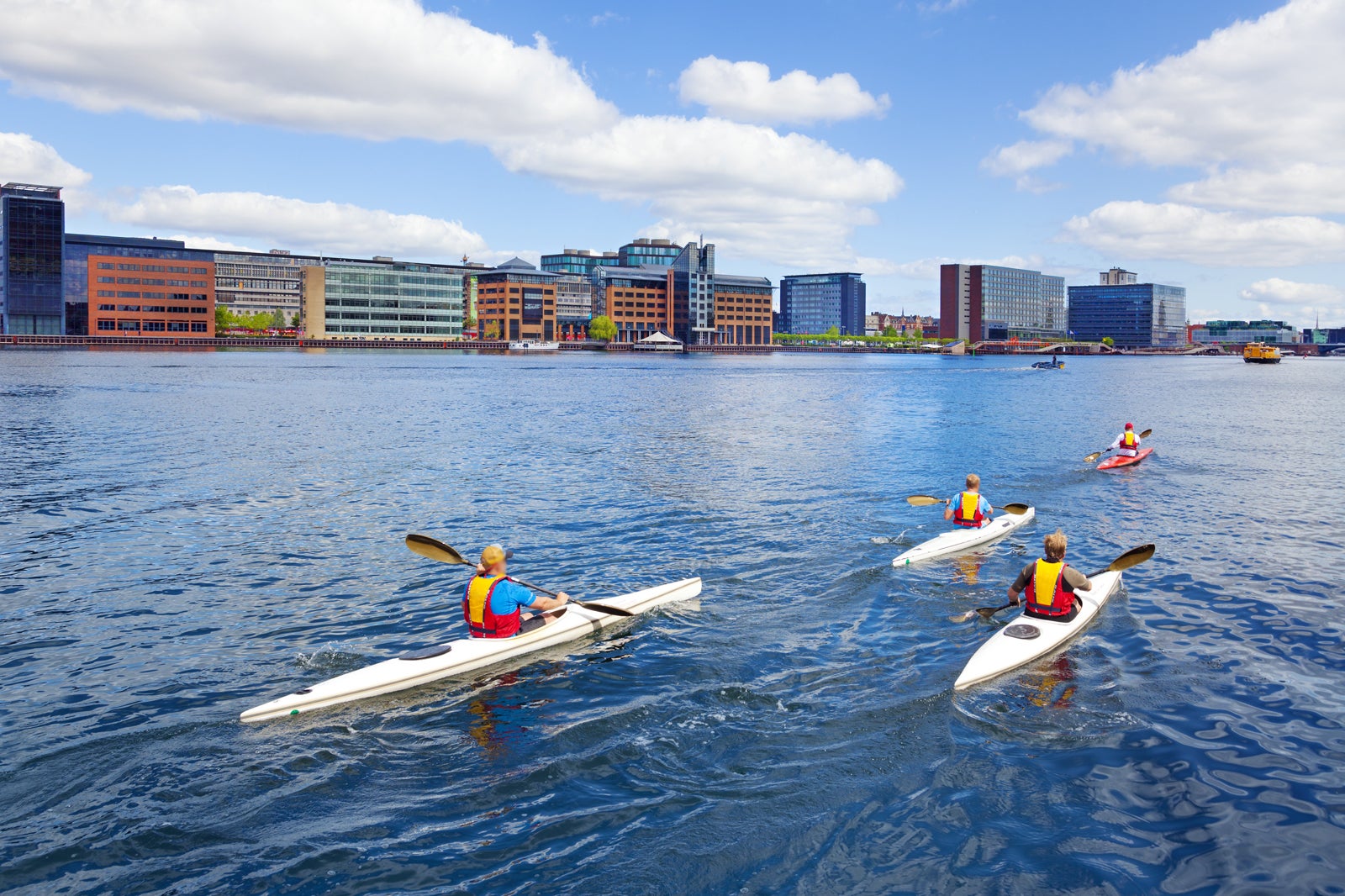 Paddle slowly and enjoy the breeze on the water while you sail in the harbour in Denmark's largest city. The harbour is a very popular gathering place for people who love water, and you can find kayaking and rowing clubs along the banks.
If you are not a member of a club, there is still ample opportunity to head out in environmentally-friendly kayaks. You can rent an environmentally-friendly kayak for free if you collect rubbish for up to two hours in the small canals and nooks of the harbour. You are guaranteed a beautiful experience in nature, where you can try to spot swans and coots. Just remember that the rules on the water are the same as on land: Keep to the right and wear lights and reflectors.
Location: 1400 Copenhagen K, Denmark
6
Flakfortet
Take an unforgettable trip to the island in Øresund and the historic fort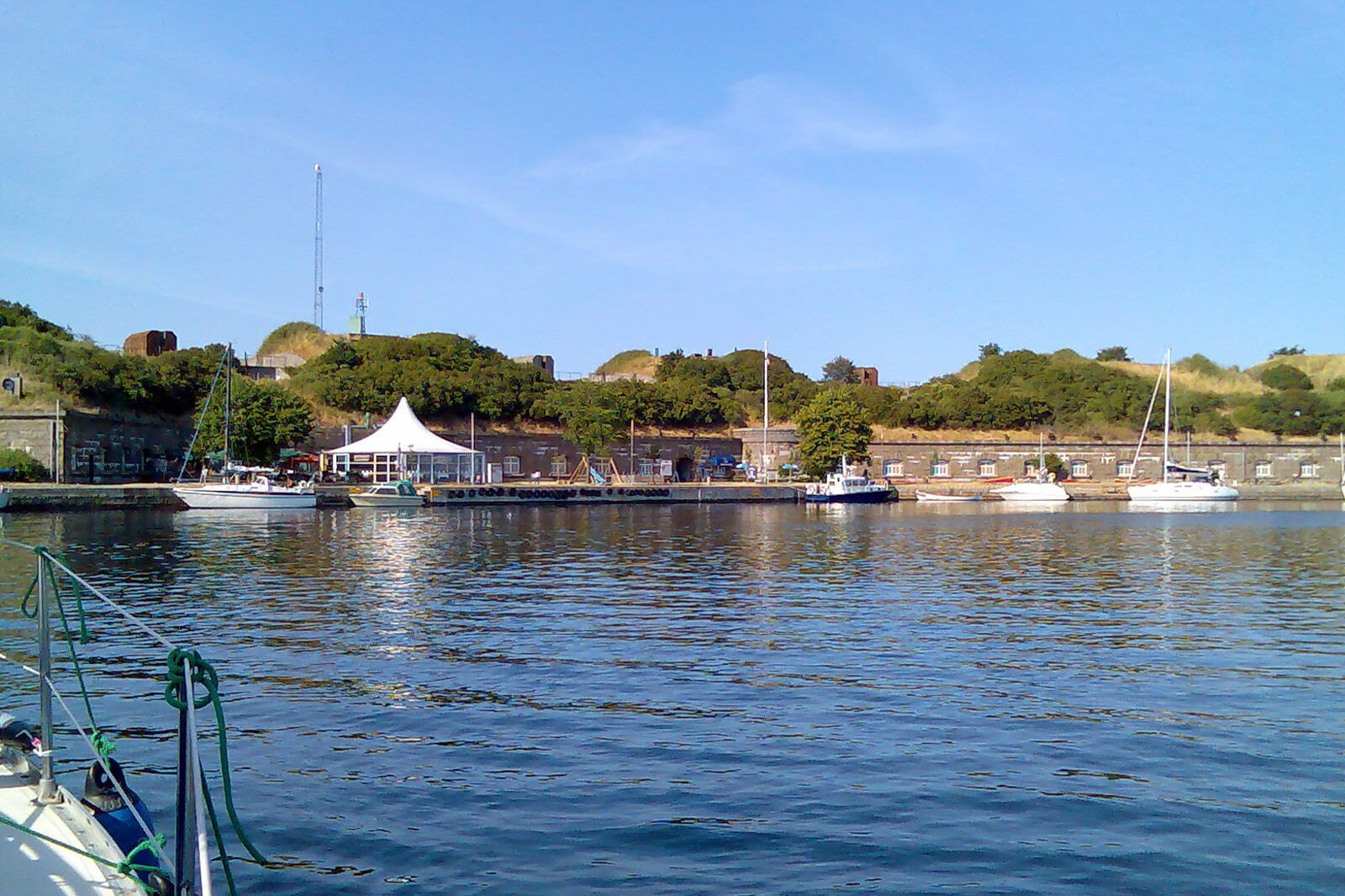 Families
Adventure
Unusual
History
Visit Flakfortet – an artificial island in the middle of Øresund, where the menu consists of historic tales and treasure hunting. You will be equipped with a compass, flashlight and map before the treasure hunt commences. The restaurant on the island serves Flakfortet's Stjerneskud (a special open sandwich with plaice) and other delicacies.
The island was created between 1910 and 1916 on an existing shoal, which is basically sandbank – and this is where the island gets its name. The history of the island is full of danger and excitement since it was built for military purposes, including to act as a base for HAWK missiles. In 2001, the island was sold, and since then it has offered hours of fun, island competitions, treasure hunts and tours for everyone.
Location: Flakfortet, 1009 Copenhagen K, Denmark
Phone: +45 32 96 08 00
photo by René C. Nielsen (CC BY-SA 2.0) modified
7
CopenHill
Jump on your skis and visit the ski slope in the city centre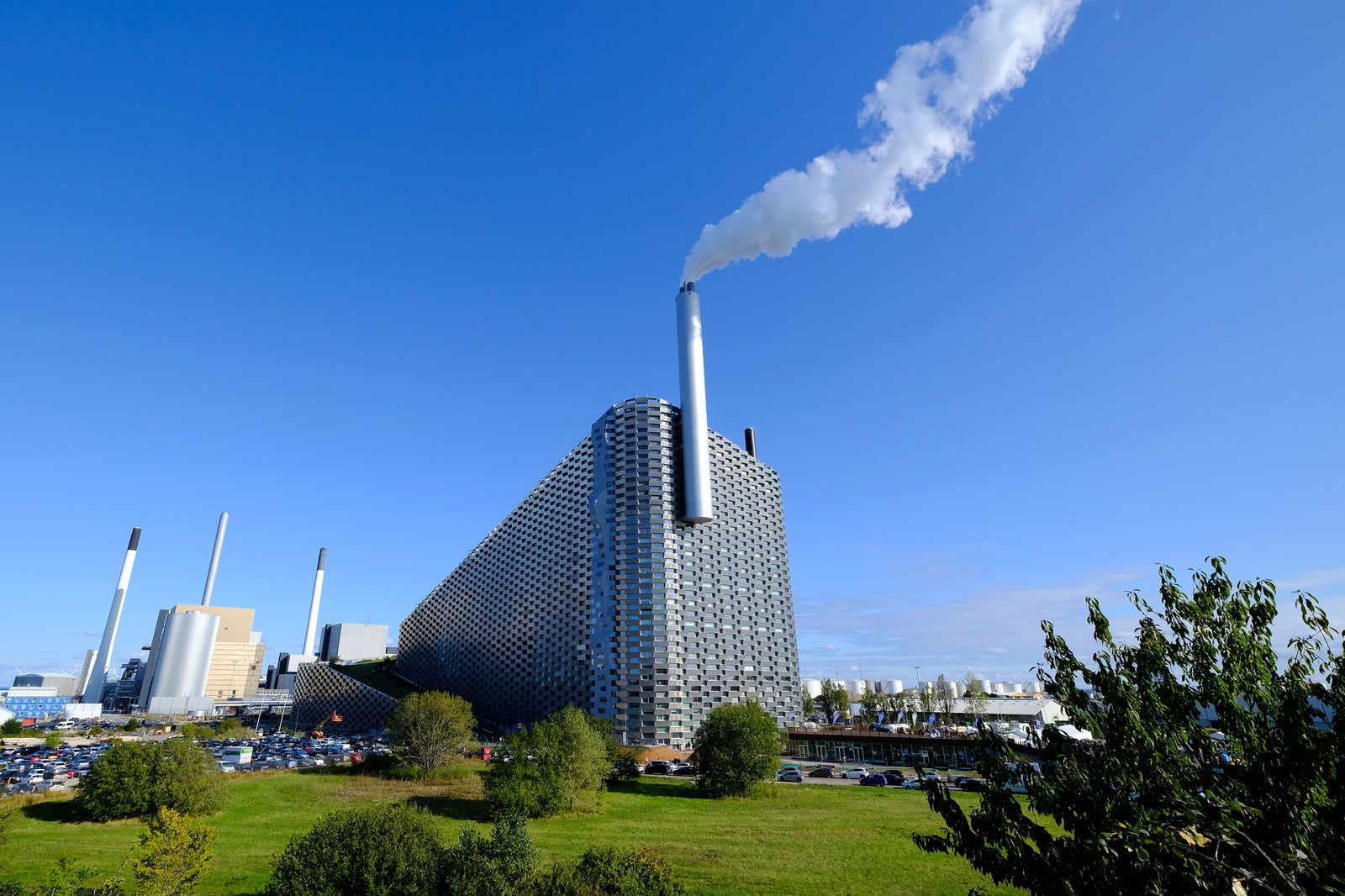 At CopenHill, on the 280-foot power plant, you can satisfy your urge to ski and hike. You can also climb the largest climbing wall in the Nordic countries. From the top of CopenHill, you can enjoy a wonderful view of Copenhagen and feel that tingling feeling in your stomach as you ski or snowboard down the slope.
CopenHill is the epicentre for mountain sports and a great opportunity to be active with the whole family. On the hill, you will find lots of path systems, allowing you to go jogging and hiking at an incline of five to 35 percent. When your pulse has settled again, the café and restaurant offer food and drink as well as festive post-skiing music.
Location: Vindmøllevej 6, 2300 Copenhagen S, Denmark
Open: Monday to Friday from 2 pm to 8 pm, Saturday from 11 am to 8 pm, Sunday from 11 am to 6 pm
Phone: +45 71 96 71 97
8
Go biking or walking along Havneringen
Experience Copenhagen close up with a lovely view of nature and water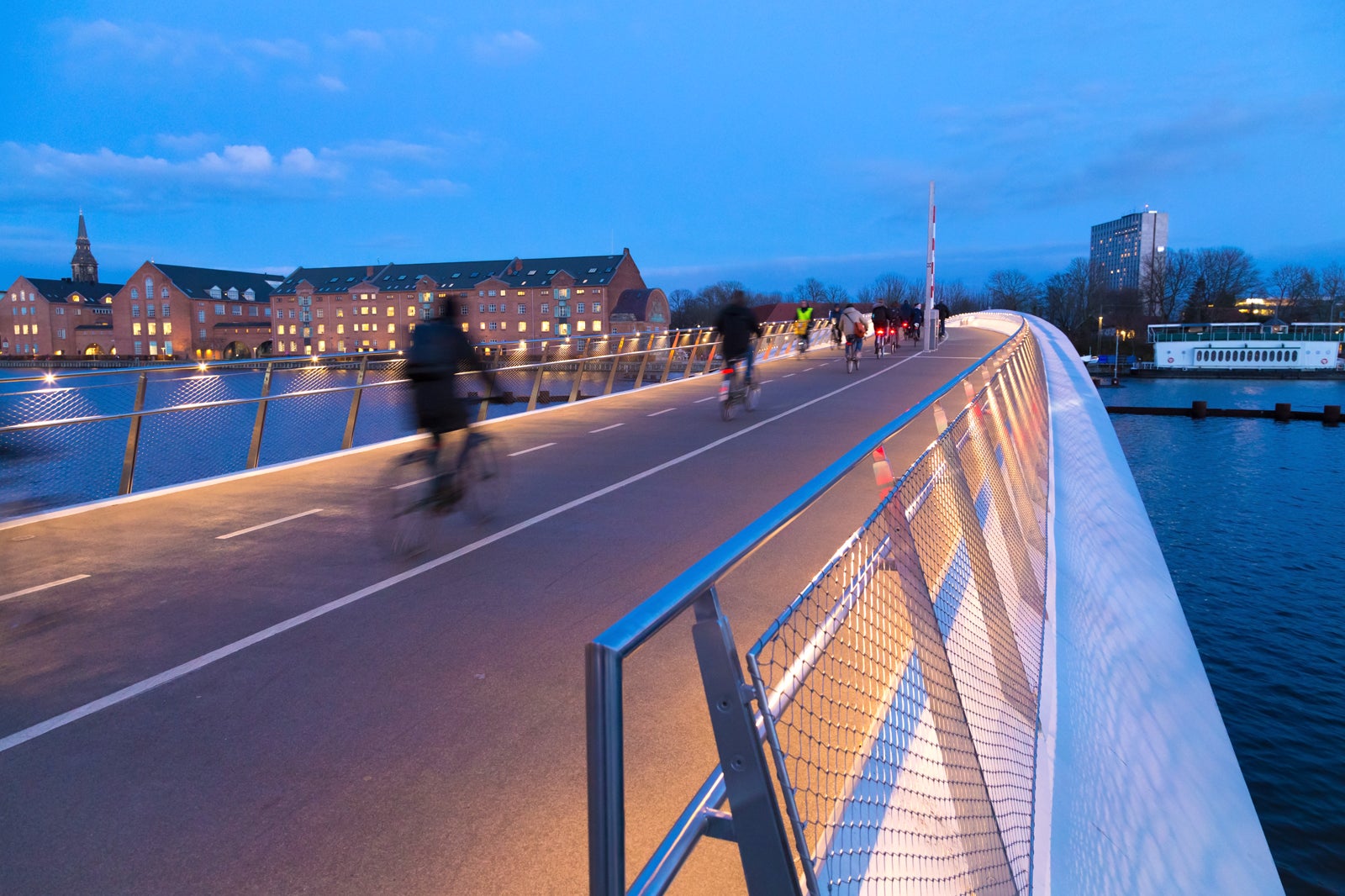 Get your bike ready for the most beautiful route in Copenhagen, spanning from Holmen to Teglholmen. Havneringen is an 8-mile-long biking route and footpath, where you and your family will encounter both known and hidden locations, wonderful Danish architecture, cosy small houseboats along the harbour, harbour baths and canals.
The route is designed so that you can go on a 1.25, 2.5 or 4.35 mile adventure. You'll bike through the diverse city of Copenhagen and see Holmen, Islands Brygge, Sydhavnen and Christianshavn as you experience nature close up. Havneringen was officially opened in 2016, with the vision of getting more people to use the harbour area, and the route has since been walked and biked by many happy Danes and of course tourists. Now it's your turn.
Location: 1400 Copenhagen K, Denmark
9
Konditaget Lüders
Lace up your sneakers and take the family for outdoor training with a view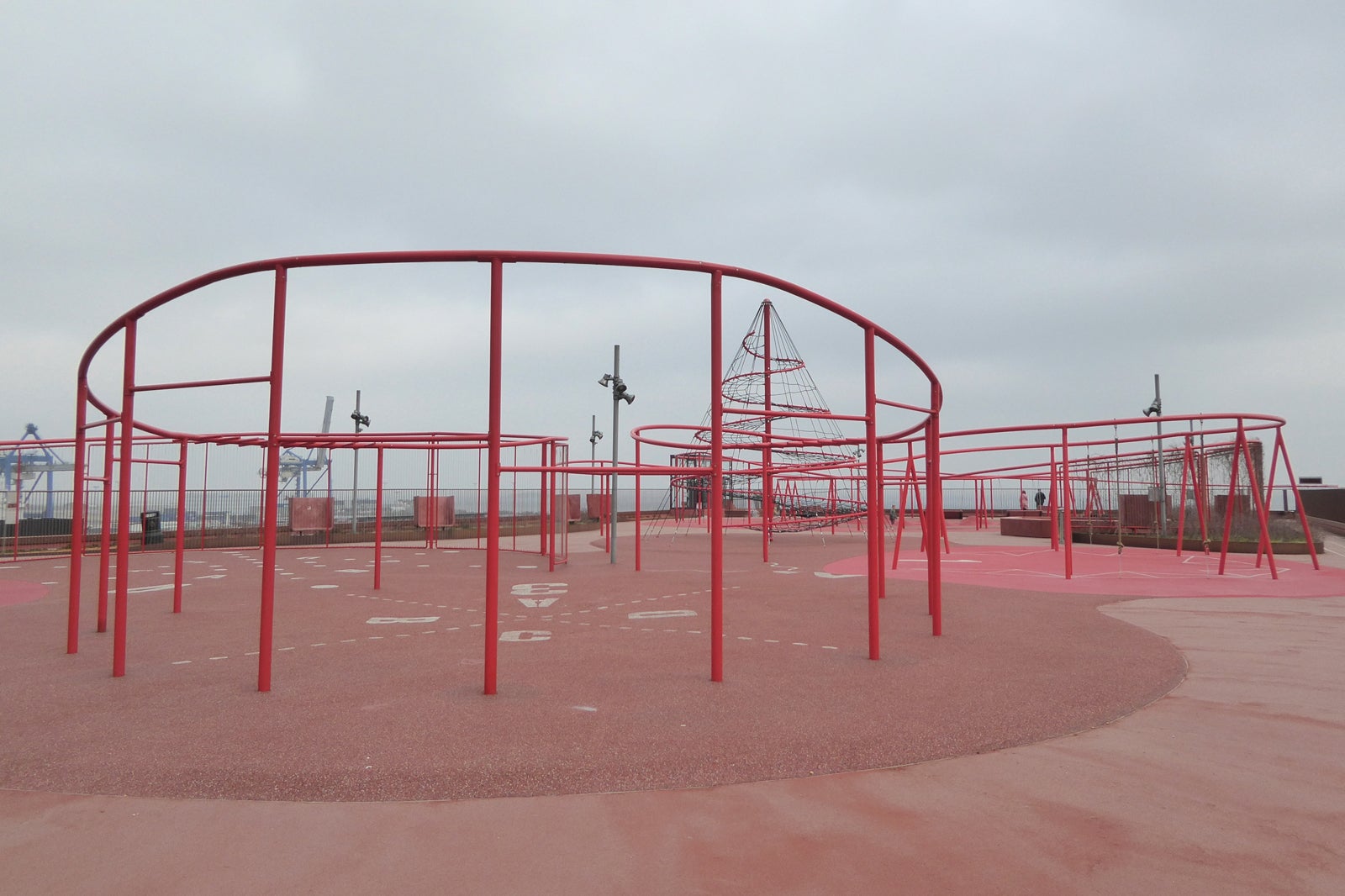 It isn't often that a parking garage and training have anything in common. But this is exactly the case in Nordhavn on the roof of a parking garage with 26,000 square feet dedicated to an alternative activity and city space. The building was designed by JAJA Architects, and it stands 79 feet tall. The building thus offers an exclusive view of the harbour and Øresund.
Bring your family on a trip to Konditaget Lüders, and engage in morning exercises, TRX training or crossfit. You can also train your sprinting on a 60-metre sprinting track, while the little ones can practice flipping on trampolines, swinging or jumping around the playground.
Location: Helsinkigade 30, 2150 Nordhavn, Denmark
Open: Every day from 7 am to 10 pm
Phone: +45 33 76 98 00 
photo by Leif Jørgensen (CC BY-SA 4.0) modified
10
Troll hunting for wooden trolls
See if you can find the Six Forgotten Giants hiding in the woods
Once upon a time, there were six large, hidden and forgotten wooden trolls, and now it's your turn to take your family out troll hunting. The hidden and impressive giants are made of recycled wood by Danish artist Thomas Dambo, who is himself a resident of Copenhagen.
Via an online interactive map, you'll be led in the direction of the forgotten trolls, which appeared in 2016. They are called the Six Forgotten Giants (De Seks Glemte Kæmper), and apart from enjoying hide and seek, the six giants have their own name and location. So follow the troll map and start hunting for Lille Tilde and the other wooden giants.
Location: 2635 Ishøj, Denmark
Back to top