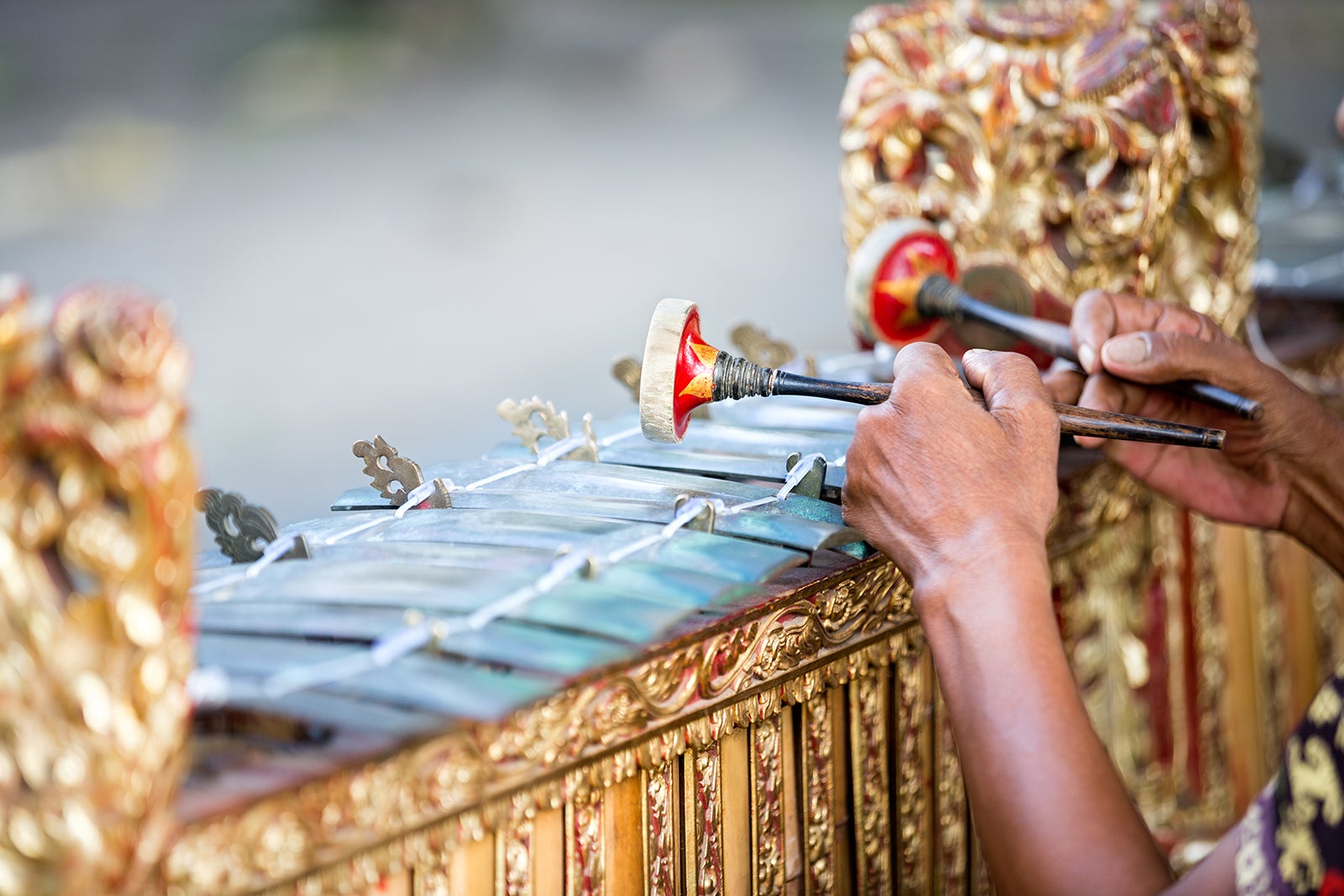 Tihingan Village is a Balinese craftsmen's village in Klungkung in East Bali that's renowned for producing most of the island's original gamelan instruments. These include gongs, the different metallophones that make up most of the gamelan ensemble, as well as 2-sided drums. They even produce the ritual objects and brass and copper items used by Balinese priests in general prayers and holy blessings. Throughout the village are different gamelan smith households with workshops and galleries. Items crafted here carry the distinctive heritage mark that identifies the family that produced it.
Tihingan Village in East Bali - one of the highlights of 39 Best Things to Do in Candidasa and East Bali (Read all about Bali here)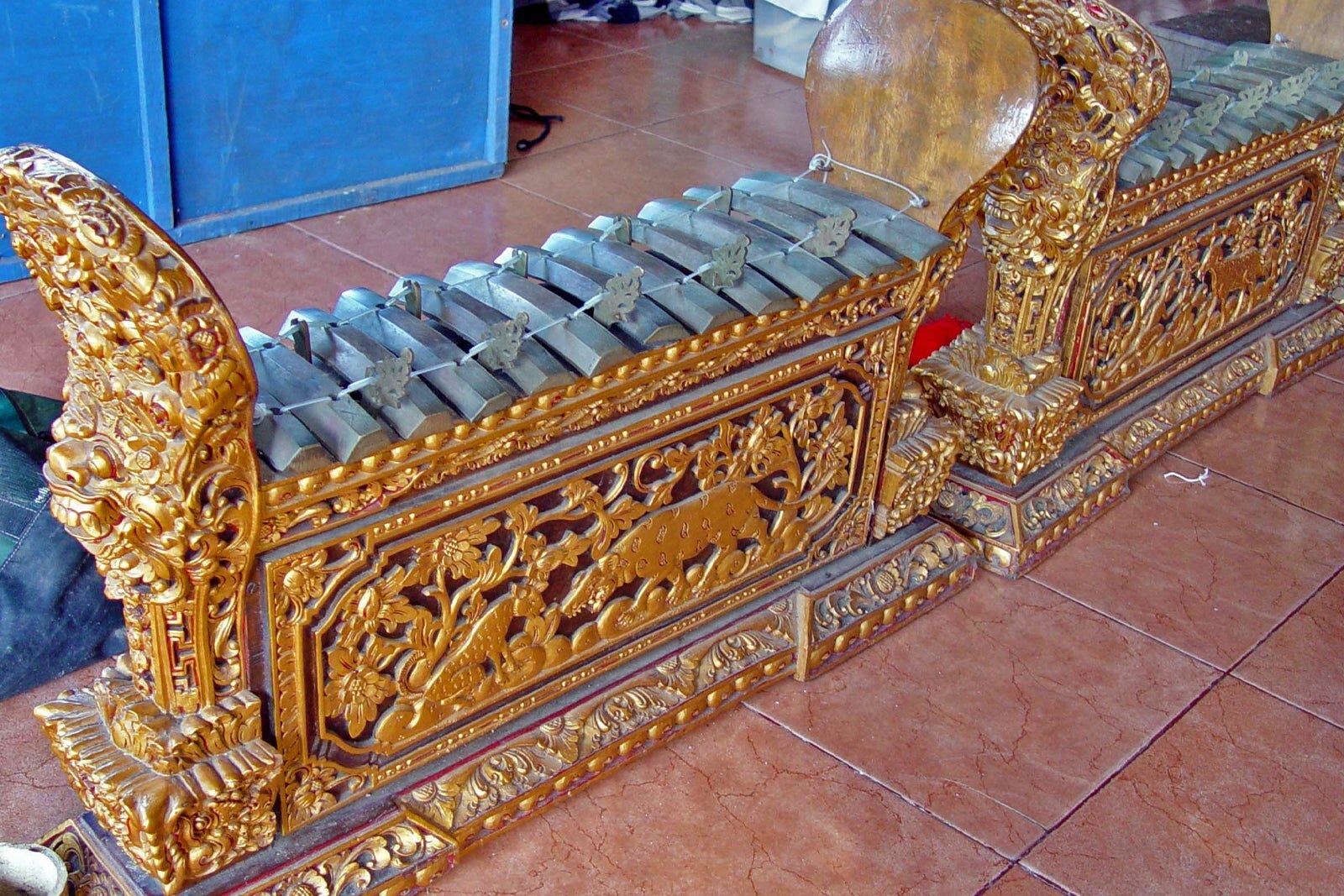 Witness gamelan production at Tihingan village
You can reach Tihingan Village in around a 15-minute drive west of Semarapura, the capital of the Klungkung regency. Some of the notable studios that are just off the main road of Jalan Raya Tihingan include, Gong Windu, Gong Kembar, Sutama Gamelan and Asta Guna. Behind the lavish galleries of each, they usually allow visitors to witness the creation of the gamelan pieces in their backyard workshops. Here, you can witness the usual blacksmith's techniques of forging, bending and welding metal pieces, as well as seeing how each metallophone is fine-tuned to the perfect pitch.
However, gamelan sets are not made up of only metal pieces. The intricately carved wooden pedestals, complete with gold and lacquer finishing, are also produced in Tihingan Village. Common 3-dimensional motifs that make up the pieces include barong faces and floral patterns. While most of the gamelans are sold to local artists, schools and village community halls island-wide, the Tihingan craftsmen also export to universities and art collectors worldwide. A top-quality full gamelan set sells well over Rp 200 million, but smaller items such as brass priest's bells – perhaps as decoration for the living room back home – sell for around Rp 350,000 each.
Tihingan Village in East Bali
Location: Tihingan Village, Banjarangkan, Klungkung, Bali 80713, Indonesia
Back to top