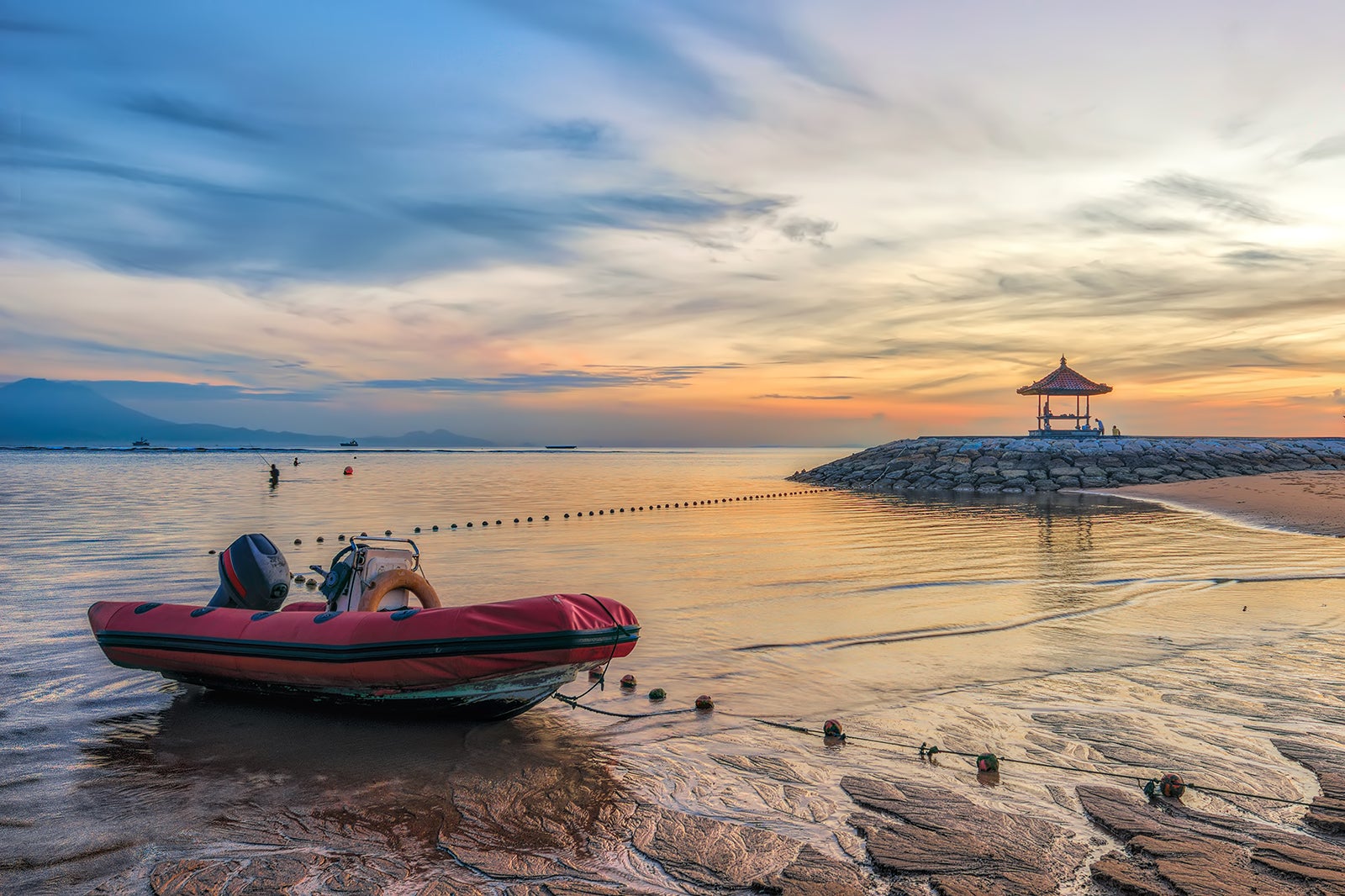 Tanjung Benoa Beach is one of the best places to be if you want to stay close to water sports activities in Bali. This east-facing beach itself is similar to neighbouring Nusa Dua's coastline, with a mix of fine and coarse sand. The white sand beach is clean and maintained by hotels and resorts lining the coast.
Tanjung Benoa Beach in Bali - one of the highlights of 15 Best Things to Do in Tanjung Benoa and 10 Best Beaches in Bali (Read all about Bali here)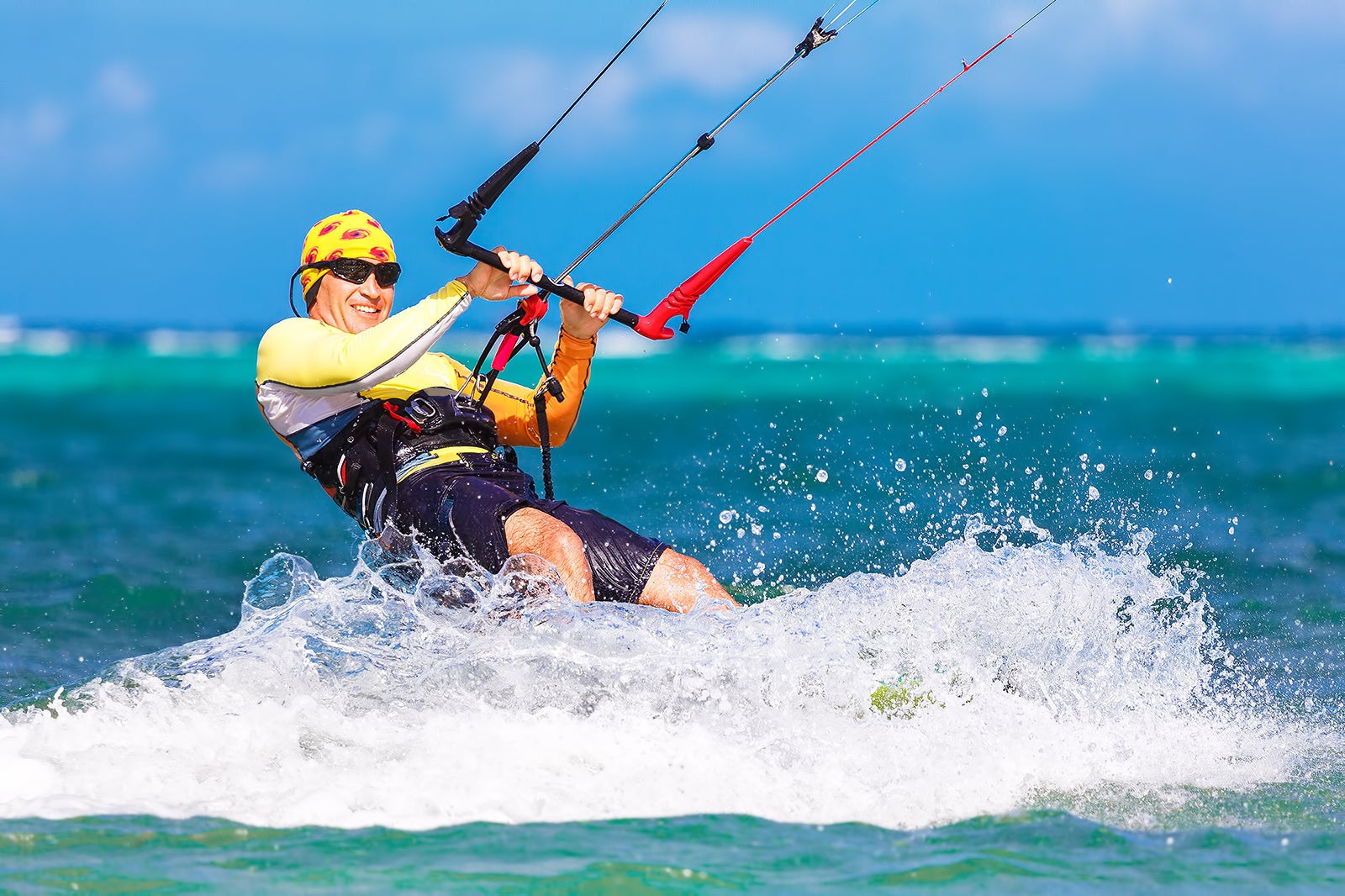 Tanjung Benoa Beach highlights
The surrounding waters are typically busier than the beach as many prefer the action-packed water sports over leisurely activities like swimming and sunbathing. You can enjoy parasailing, jet-skiing, banana boat riding, and kitesurfing near the northernmost end of the peninsula, with equipment provided by various operators along the coast.
The waves in Tanjung Benoa are calmer compared to most beaches in Bali and Nusa Dua. Swimming is limited in areas bordered by marker buoys, particularly along the southern sections. Despite the high-revving action of boats and watercraft around this area, Tanjung Benoa Beach has serene seascapes for sunbathing and beach games along its southern end.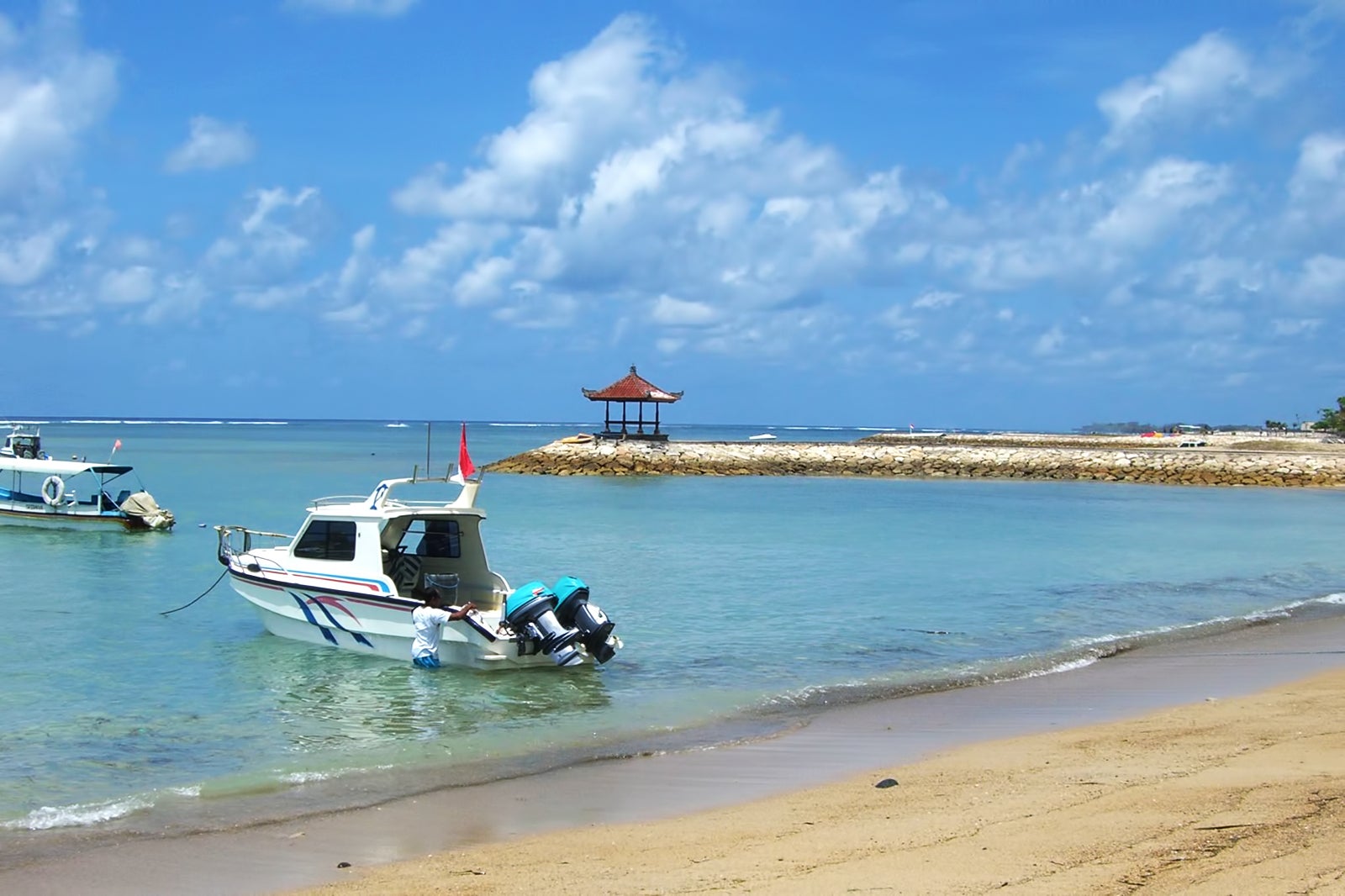 Tanjung Benoa Beach in Bali
Location: Tanjung Benoa, Benoa, Badung, Bali, Indonesia
Back to top