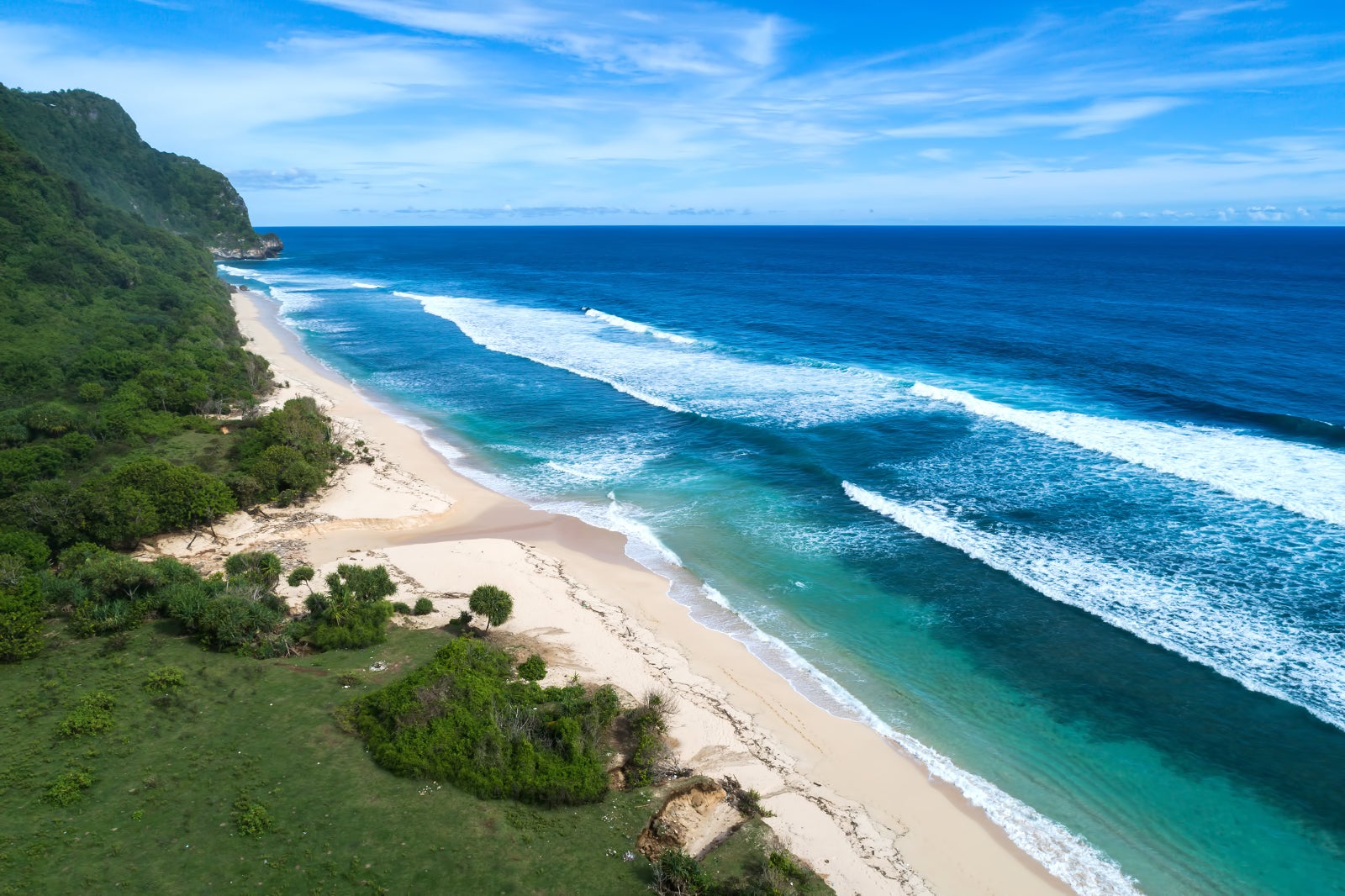 Nyang Nyang Beach is a pristine 1.5-km stretch of white sand on the southernmost coast of Bali. Remote and secluded by cliffs, the beach calls for a long trek down a lush cliffside to reach it. It offers a rewarding sight for day-trippers as well as beach lovers exploring the island's southern peninsula and who are in search of a beach that's far from the crowds.
Experienced surfers can often ride the uncrowded waves here all for themselves. The beach is located in the Pecatu area, half a kilometre's drive southeast of Uluwatu Temple. It's about a half-hour trek down rugged terrain – a journey rewarded by splendid views over a hillside covered in lush greenery and flowering bushes.
Nyang Nyang Beach in Bali - one of the highlights of 10 Secret Beaches on Bali's Southern Tip (Read all about Bali here)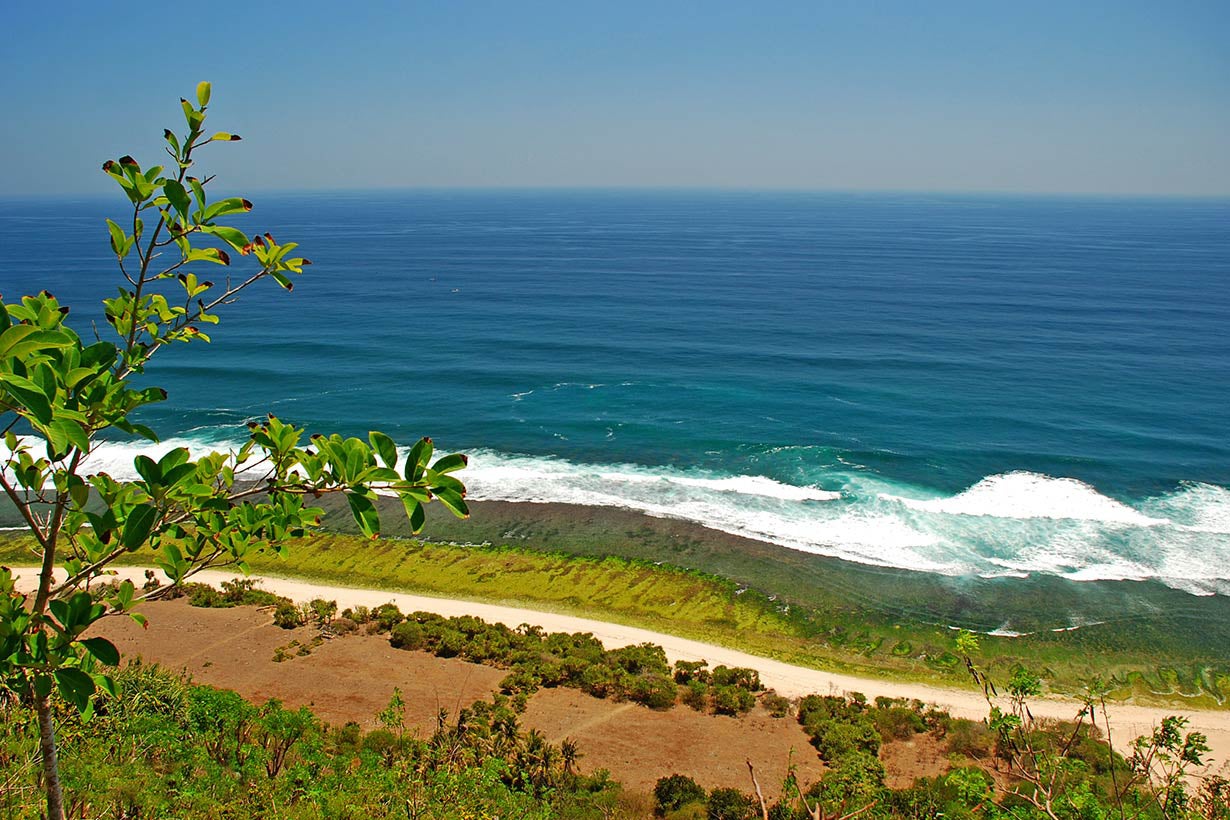 Features of Nyang Nyang Beach
Nyang Nyang's deserted seascape is bordered by slanting cliffs with thin mists hanging above the ocean. You'll often see the natural reef that breaks the incoming tides, allowing for calm and clear waters bordering the coast. The long coastline makes for a scenic walk, with the occasional sight of local seaweed farmers tending to their crops, or bold and lonesome surfers beyond the reef break.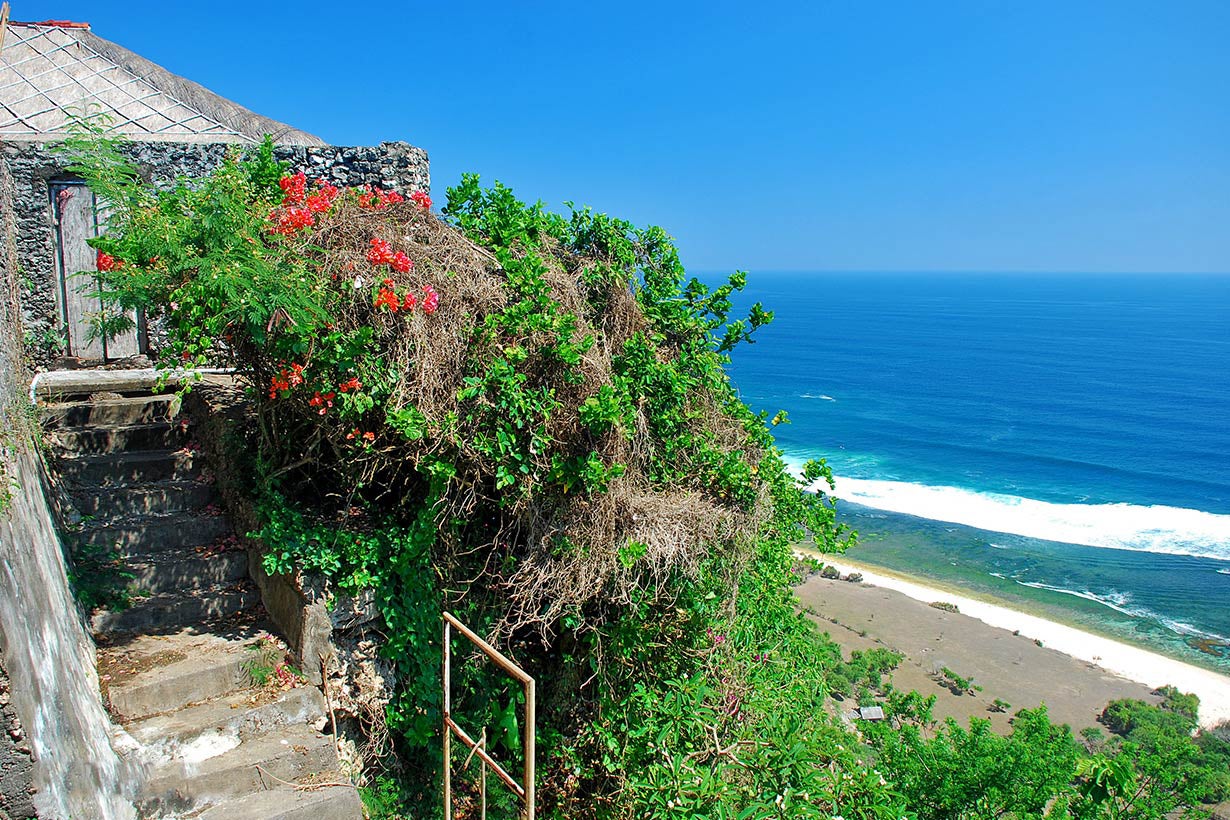 Nyang Nyang Beach is divided by a broad grassy headland. You'll be treated to a lone split shipwreck on the sand near the end of the beach's eastern half. You can stay on for sunset here or make the climb up again before dark. The beach is popular among campers as its deserted ambience makes it an excellent spot for bonfires under the stars. You can set up a tent for an overnight stay right on the beach.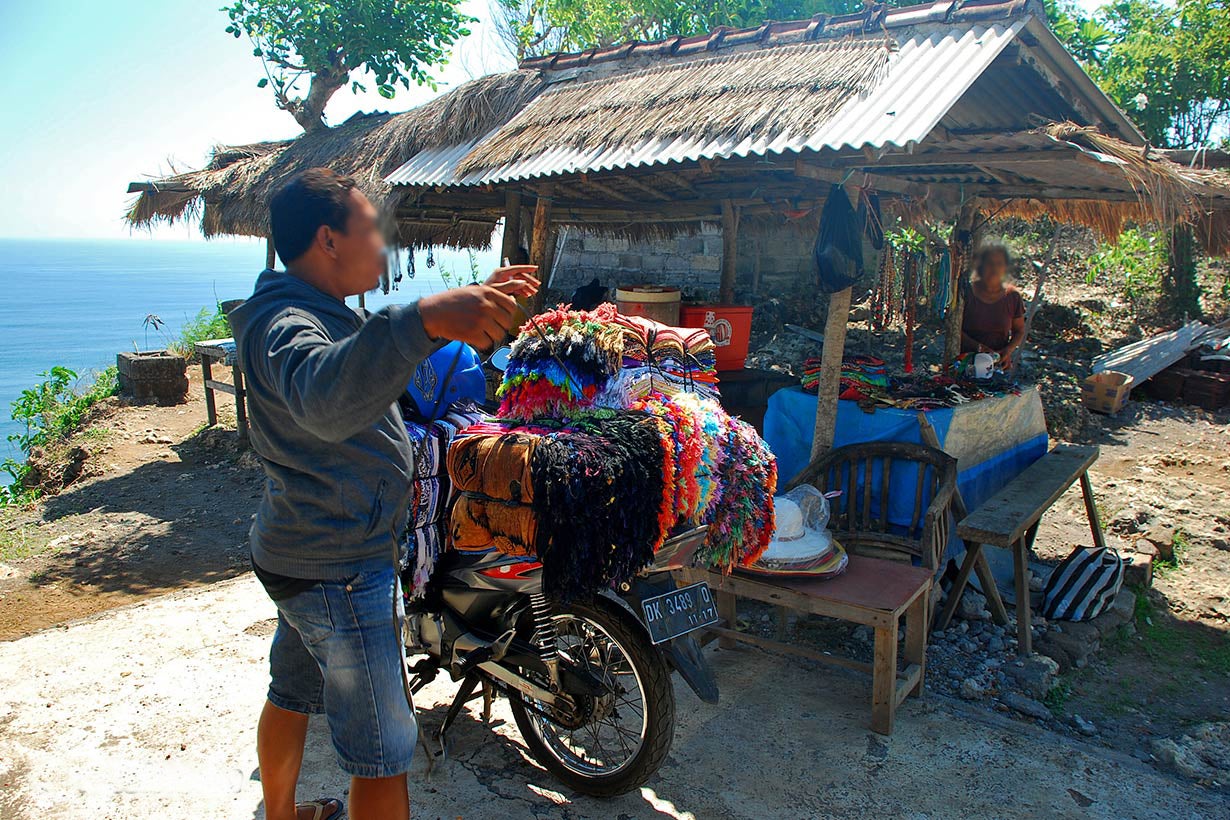 Swimming out in the waves isn't recommended – there are no lifeguards on patrol. Also, be in good shape and bring adequate rations and drinking water for the trek down the cliff – there are no food stalls or peddlers other than on the clifftop and one at Nyang Nyang Beach's western half which sells refreshments and beach sarongs.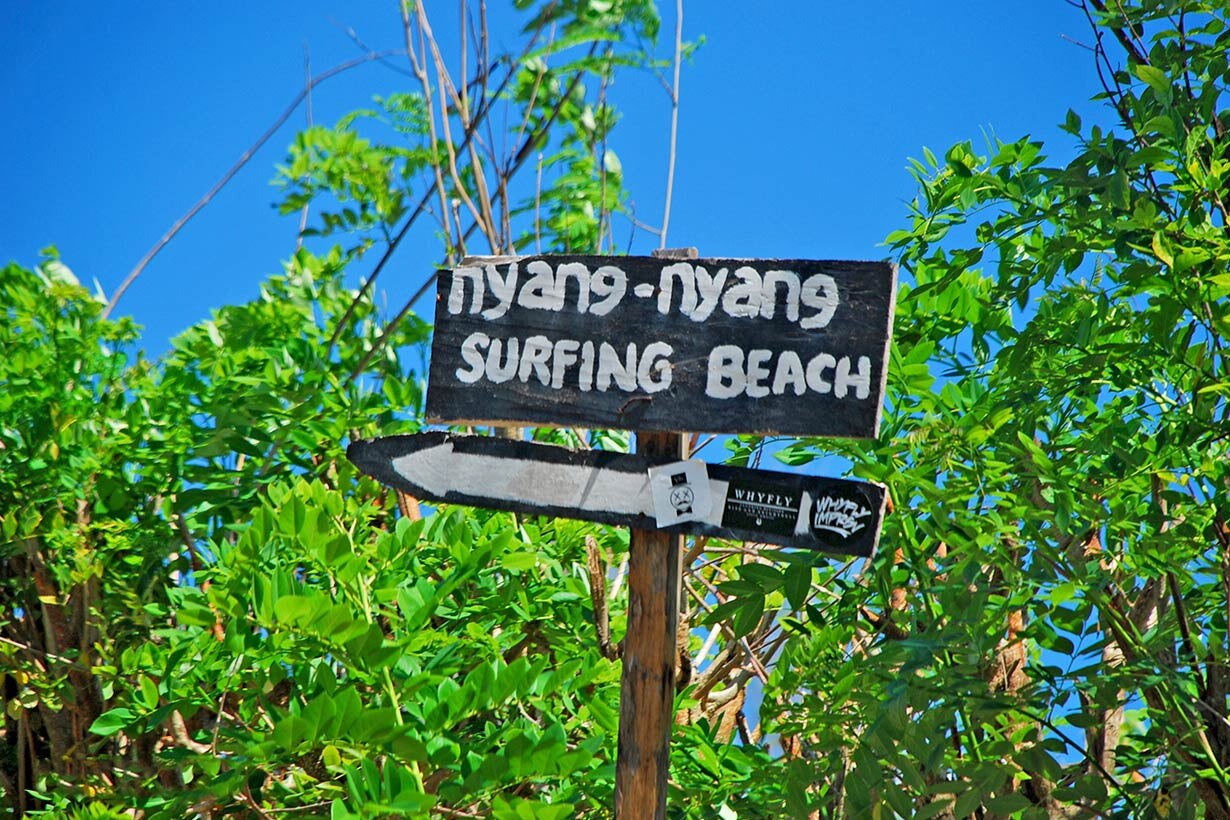 Nyang Nyang Beach in Bali
Location: Jalan Batu Nunggalan, Pecatu, Badung, Bali, Indonesia
Back to top