The Pura Beji temple is a large and beautiful temple complex in the village of Sangsit in North Bali. The temple dates back to the 15th century, during the expedition of the Majapahit kingdom from Java to Bali. The temple is revered by village farmers and is unique in Bali in that it also serves as a 'pura puseh' or the village's central temple.
The temple adds to the checklist of historical landmarks that you can tick off on your sightseeing tours to Bali's far-flung northern region. The temple is about a 7-km drive east from the Buleleng regency's capital of Singaraja, and an 8-km drive from Lovina Beach.
Pura Beji Temple in Bali - one of the highlights of 26 Must-See Temples in Bali and 39 Best Things to Do in Buleleng (North Bali) (Read all about Bali here)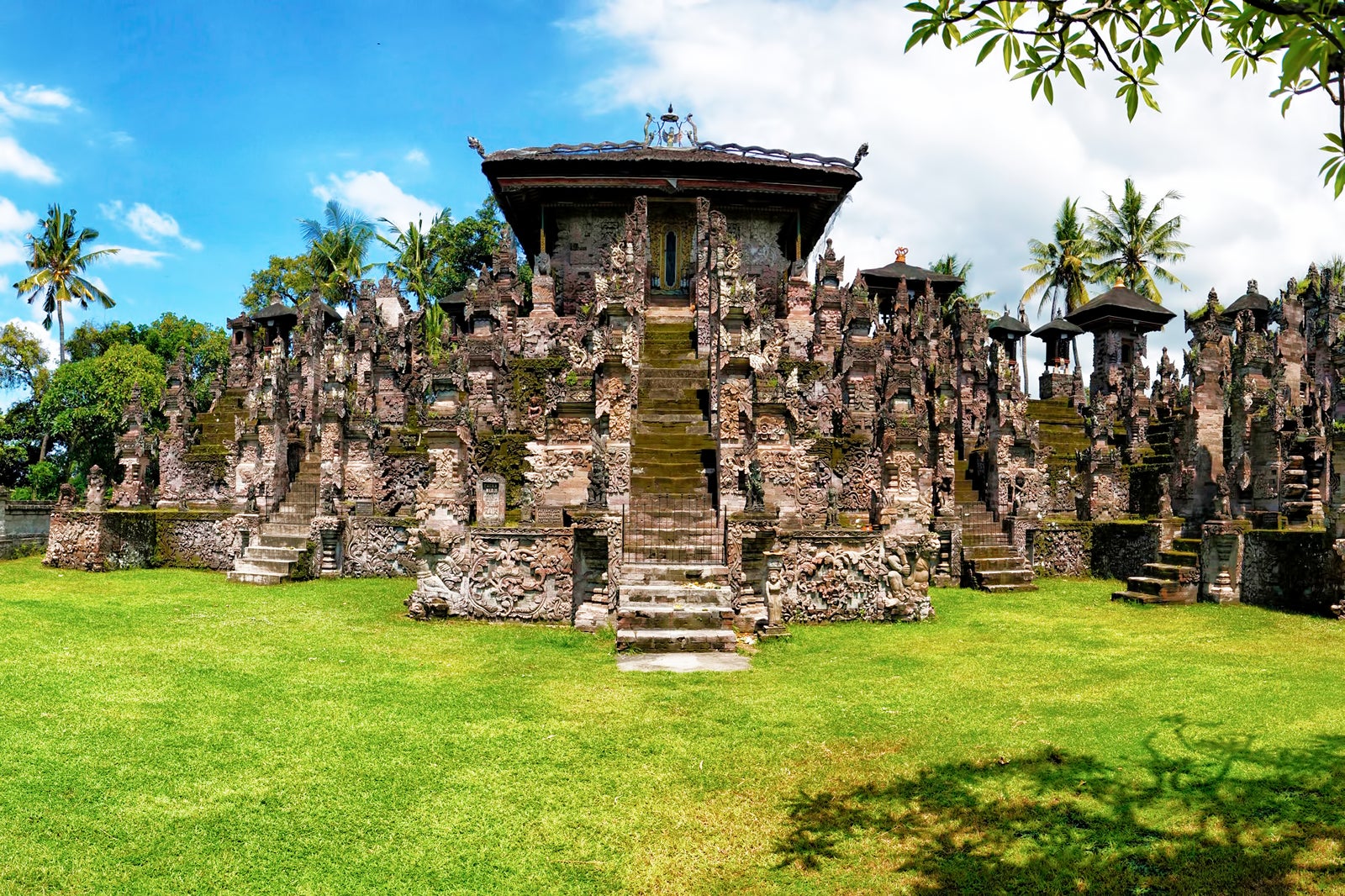 The timeworn structures and walls within the temple complex are exquisitely contrasted by the manicured green lawns and tropical gardens. Shrine bases and white sandstone walls are covered in arrays of carvings, inspired by the great Hindu epics with a mixture of characters from fables and legends such as serpents, menacing demons and guardians.
The stone staircases and temple gates of Pura Beji temple also feature intact statues. It's a great stopover for lovers of art and ancient architecture. Roaming through the whole complex can easily take up an hour.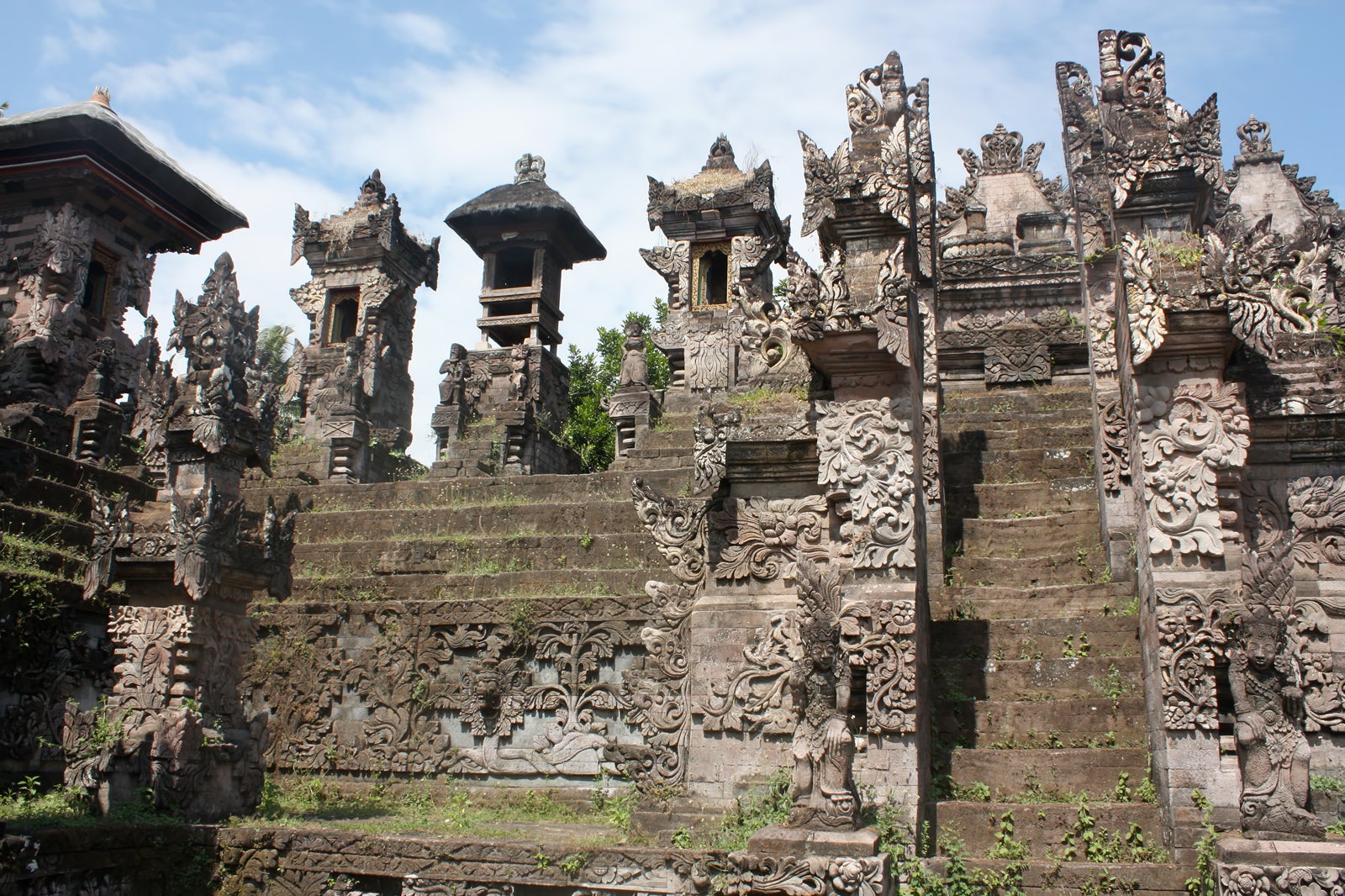 Things to know about Pura Beji Temple
The name 'beji' in the local tongue signifies purification by way of holy water and it so happens that the Pura Beji temple was built over a well. Revered by local farmers as a pura subak or Balinese collective irrigation temple that worships the rice and fertility goddess Dewi Sri, the temple also features a bit of anachronism: 2 statues of Dutch musicians, each holding a guitar and a rebab.
These may have been added later in time, as with the motifs found at Pura Meduwe Karang temple, further west in the village of Kubutambahan. No entrance fees apply but there is a donation box beside the guestbook at the entrance. You may also need to pay for the rent of waist sashes which are required for any Bali temple visit.
Pura Beji Temple in Bali
Location: Jalan Raya Sangsit, Sangsit, Sawan, Buleleng, Bali 81171, Indonesia
Back to top