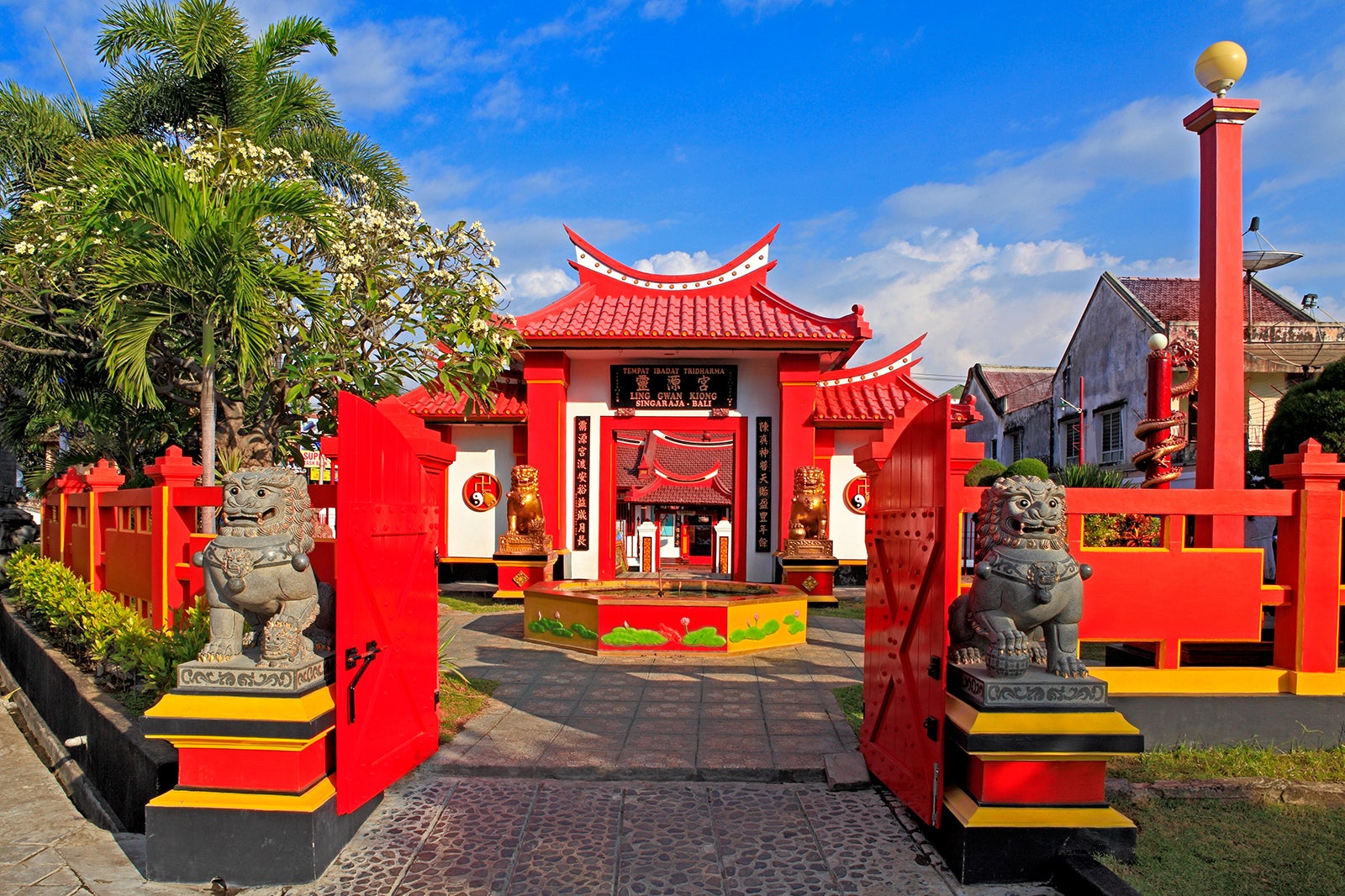 Ling Gwan Kiong is an old Chinese temple that overlooks the now-defunct seaport complex in Singaraja, North Bali. The temple is only a short walk away from the seaside Pura Segara temple, another landmark in the area, and a 15-minute drive east from Lovina Beach. The temple dates back to 1873 with connections to the Ching Dynasty and is a silent witness to the town's colourful past.
Ling Gwan Kiong Chinese Temple in North Bali - one of the highlights of 26 Must-See Temples in Bali and 39 Best Things to Do in Buleleng (North Bali) (Read all about Bali here)
Singaraja locals refer to the temple by the name klenteng, a narrow term for Chinese Buddhist temples. You can admire its mini gardens and vivid murals outside dominated by red and gold. An ornate bridge over lotus ponds leads you to the temple's main building with its handpainted wooden gates depicting Chinese deities.
No entry fees apply – feel free to drop a sum into the donation box, though. Take off your shoes and try to keep silent when entering the inner sections, where devotees come, light incenses and conduct prayers before a beautiful altar. Some old turtles roaming freely on the tiled floor and around water-filled terracotta vessels add to the unique things you can spot here.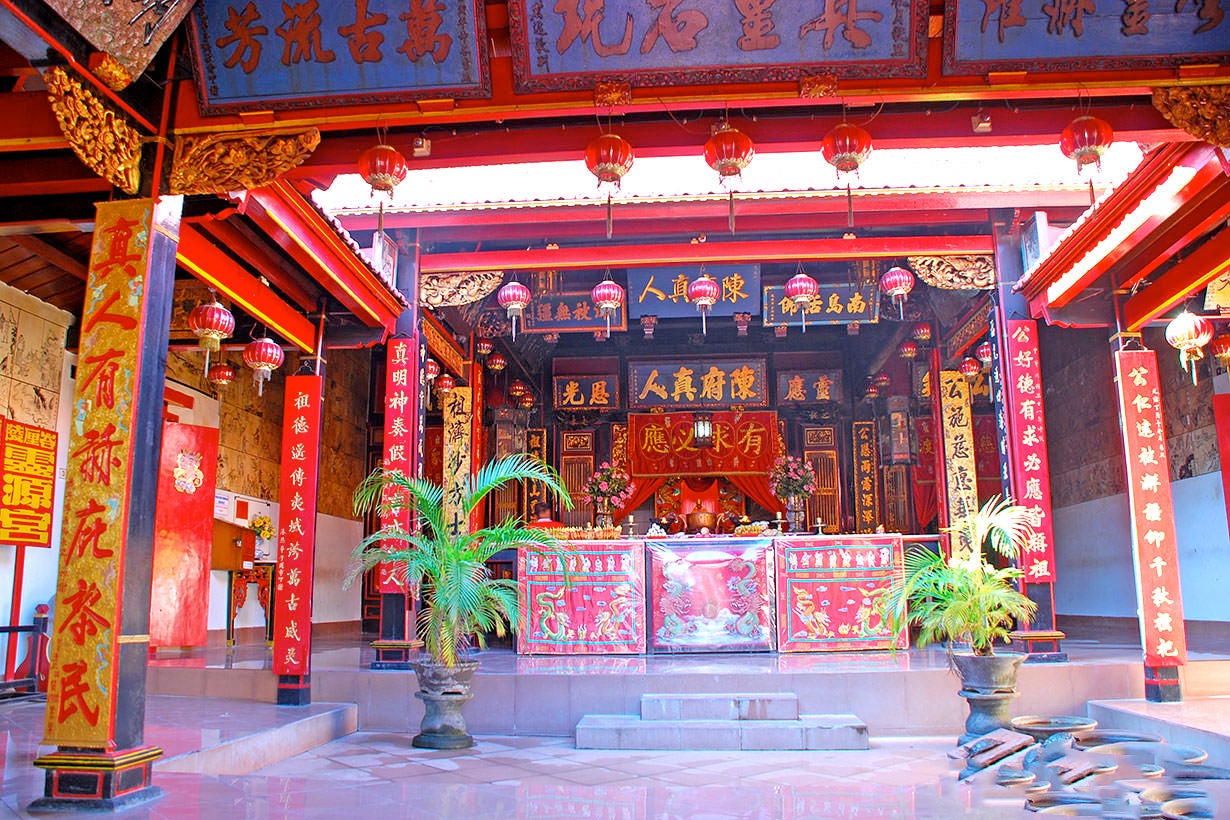 Ling Gwan Kiong Chinese Temple in North Bali
Location: Jalan Erlangga No.65, Kampung Bugis, Buleleng, Bali 81114, Indonesia
Phone: +62 (0)362 21342
Back to top