5 Best Snorkelling Beaches in Bali
Bali's Best Sites for Snorkelling
The best places for snorkelling in Bali are readily accessible – you only need to hit the seaside, don a mask, a snorkel and fins, and head into the water. Besides being blessed with world-class surf breaks, Bali also has several beaches that feature natural wave barriers, which make for calm waters apt for this activity. We've shortlisted some of Bali's best beaches where you can snorkel with ease.
Snorkelling can become an exciting addition to your beach holiday experience. These Bali snorkelling sites let you discover a treasure trove of natural wonders. This island has tropical waters and, being part of the world's famous Coral Triangle, features sunken coral gardens filled with swaying anemone and some of the world's rarest specimens of fish and marine life.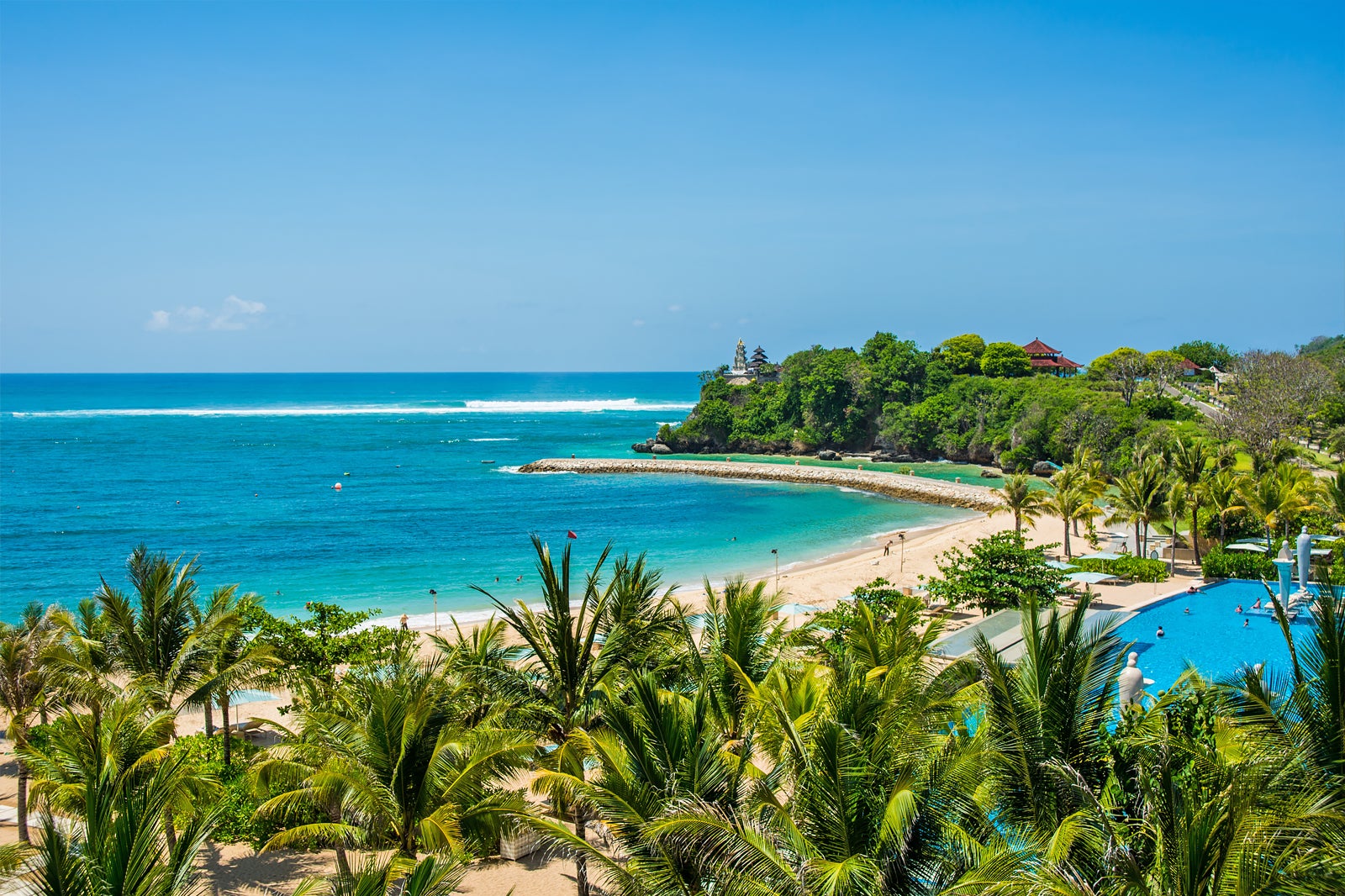 Nusa Dua is one of Bali's most exclusive resort areas and its beaches are generally quiet and well kept. The waters along this south-eastern coastline are calm, thanks to the long-stretching Nusa Dua reef breaking the otherwise big swells that constantly surge in from the open sea.
Between the 2 focal 'twin island' landmark is a bay with blue waters, a favourite spot for swimming and snorkelling. Further south is Geger Beach, where white grainy sand gently slants into a vast natural blue pool.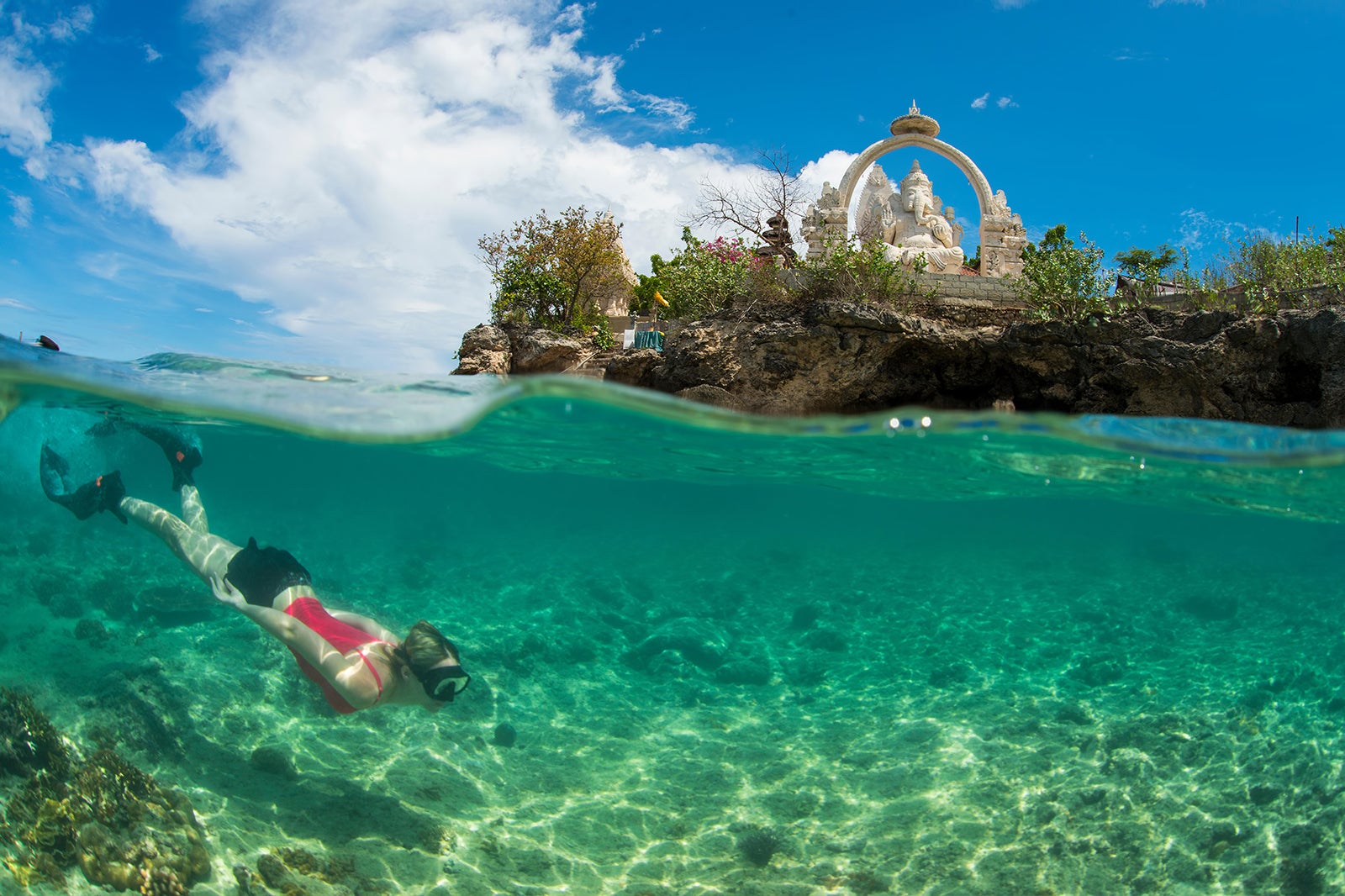 Menjangan Island and Pemuteran
North Bali
Bali's northern beaches feature a more tranquil seascape – a stark contrast to the southern coasts with their large waves. Menjangan Island is right at the northwestern tip of the West Bali National Park, with its coasts featuring shallow waters and great visibility.
Under the surface are thriving coral gardens and tropical marine habitats. Retreats such as The Menjangan and Shorea Beach Resort offer plenty of fun nature activities. Located 3 km east of Menjangan is Pemuteran, with its surrounding waters home to a bio-rock coral reef project and several pearl farms.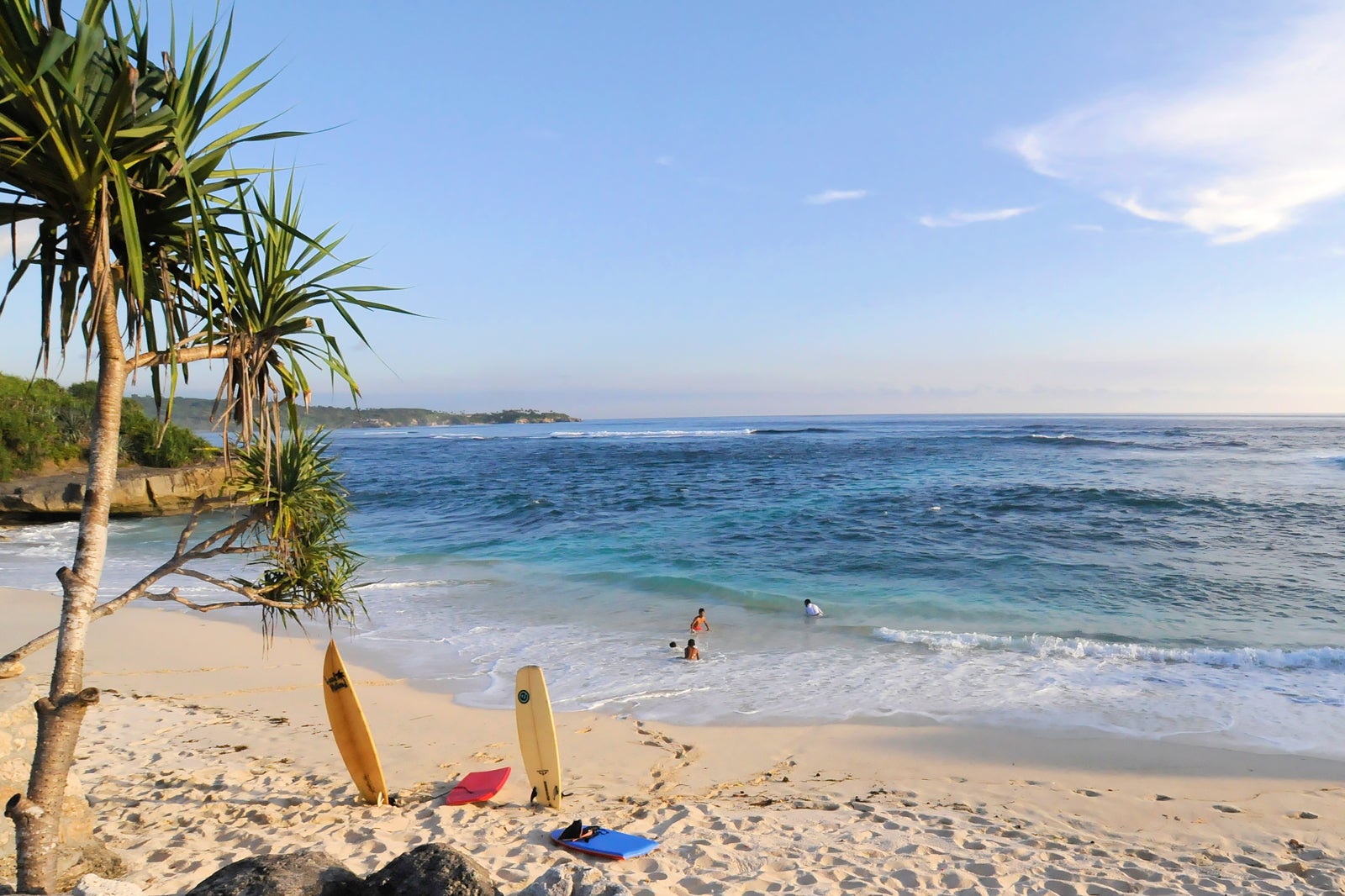 Nusa Lembongan
Nusa Islands
The nearest offshore escape off mainland Bali is Nusa Lembongan, only a 45-minute boat transfer southeast from Sanur Beach or Benoa Harbour. The calm waters around Lembongan and its sister island, Ceningan, are the tending fields of local fishermen and seaweed farmers. Almost all of its western beaches – particularly Mushroom Bay and Dream Beach – are suitable for snorkelling.
On its other coasts, low tide reveals pools that are also enticing, with fish trapped between coral gardens. Some of Nusa Lembongan's beaches get no deeper than a metre during high tide, and visibility is great year-round.
Couples
Families
Adventure
Group
photo by Selamat Made (CC BY 2.0) modified
Padangbai neighbours the quiet east coast retreat of Candidasa, and offers a great collection of diving and snorkelling sites. These include Blue Lagoon, Bias Tugel, and the namesake bay of Padangbai itself. Within the Blue Lagoon, is a popular site called Jepun, featuring a white-sand bottom and an artificial coral garden.
Most of the sites are coves, and fringing reefs are the main draw for snorkellers as they are teeming with rich marine life. Currents can be strong in some areas, so extra caution must be taken at all times. The best visibility is during the calm times, over the dry season between May and September.
Couples
Families
Photo
Budget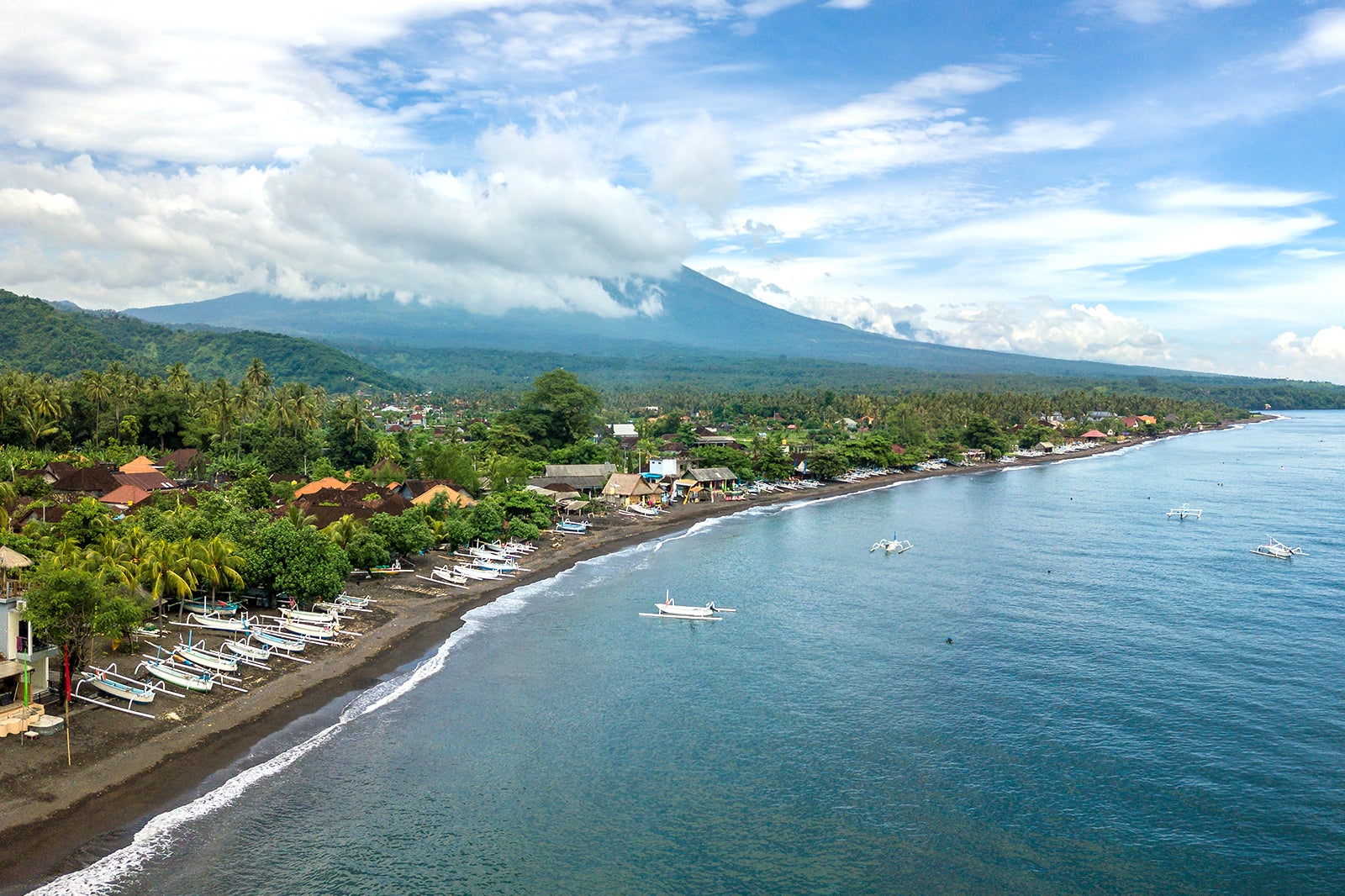 Amed and Tulamben
East Bali
Amed has an immense spread of coral reefs spanning Jemeluk Bay. The Banyuning site is home to a Japanese shipwreck that's now a thriving habitat of tropical fish, napoleon wrasses, and reef sharks. When the local fishermen don't take out their traditional Balinese jukung outriggers to harvest the ocean, they provide charter trips for diving and snorkelling trips.
Amed is also a perfect base to enjoy neighbouring Tulamben, where the USAT Liberty wreck serves as the main attraction.
Couples
Families
Photo
Adventure
Group