10 Stupid Things People Buy in Bali
How Many Did you Buy?
Here's a list of some stupid things people buy in Bali, often found at markets and even occasionally pushed in your face by peddlers on the beach. You might wonder 'who'd buy that?'. But these cheesy keepsakes can make good souvenirs to collect dust in your friend's cupboard. They're often pretty cheap, too.
The popular southern resort areas of Kuta and Legian are good places to find many of these items. No need to feel annoyed by the hard touting – observing it can simply be a fun part of your Bali holiday experience. A brightly colourful beach sarong can come in handy if you didn't bring your own. But, a weapon? Probably best to leave that alone. Here's the roundup souvenirs and keepsakes in no particular order...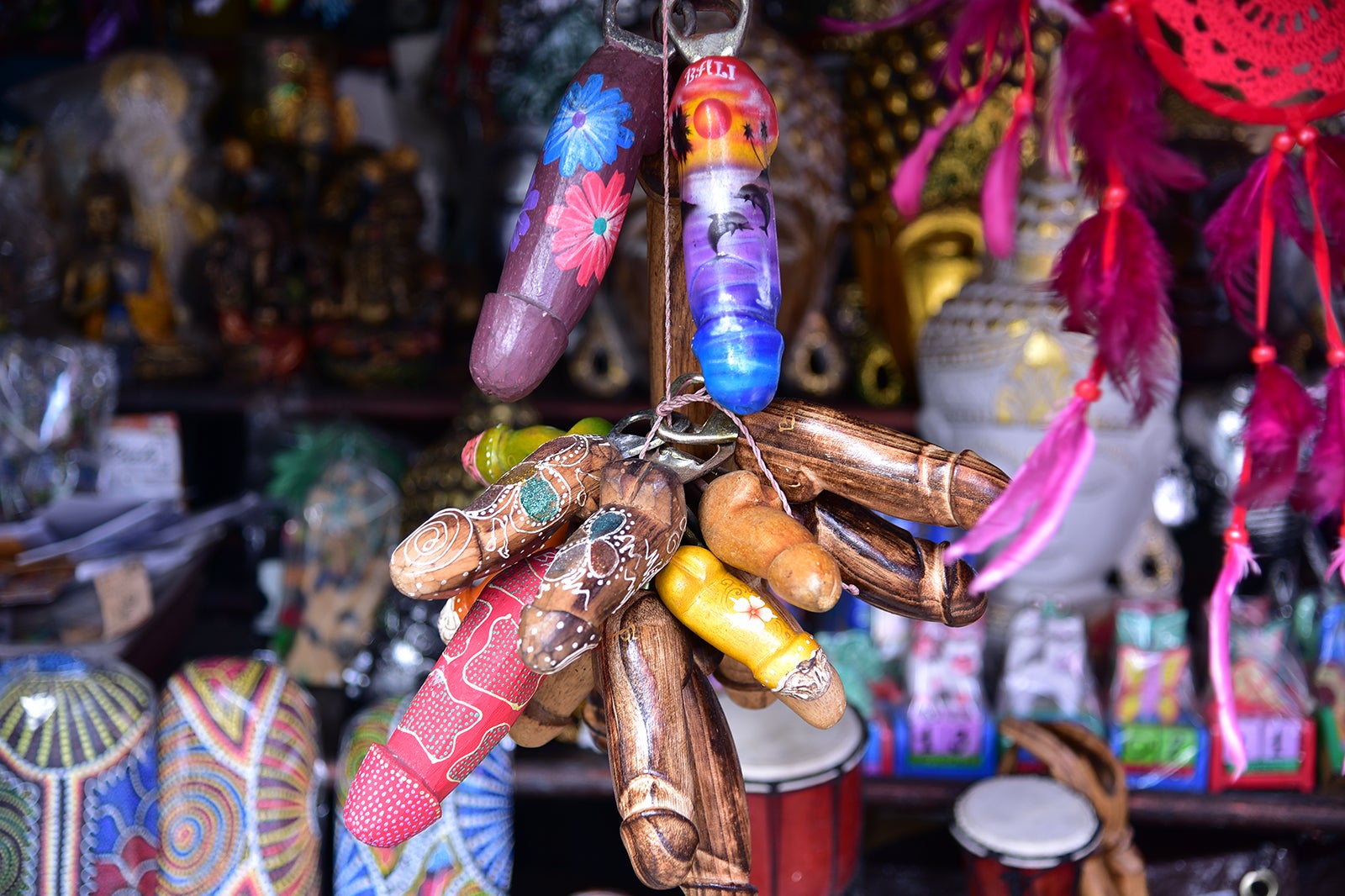 If you've spent some time around art markets, you'll come across these tacky items for sure – stacked in trays or in your face, hanging (or dangling) from shopfront displays beside footpaths. They come in various sizes, just like the real thing. Some are even brightly coloured and painted in motifs of all sorts.
Most Balinese aren't sure about the backstory, but they're said to bring good luck. They come as keychains, bottle openers and fridge magnets. We can't really comment on their other uses...
photo by shankar s. (CC BY 2.0) modified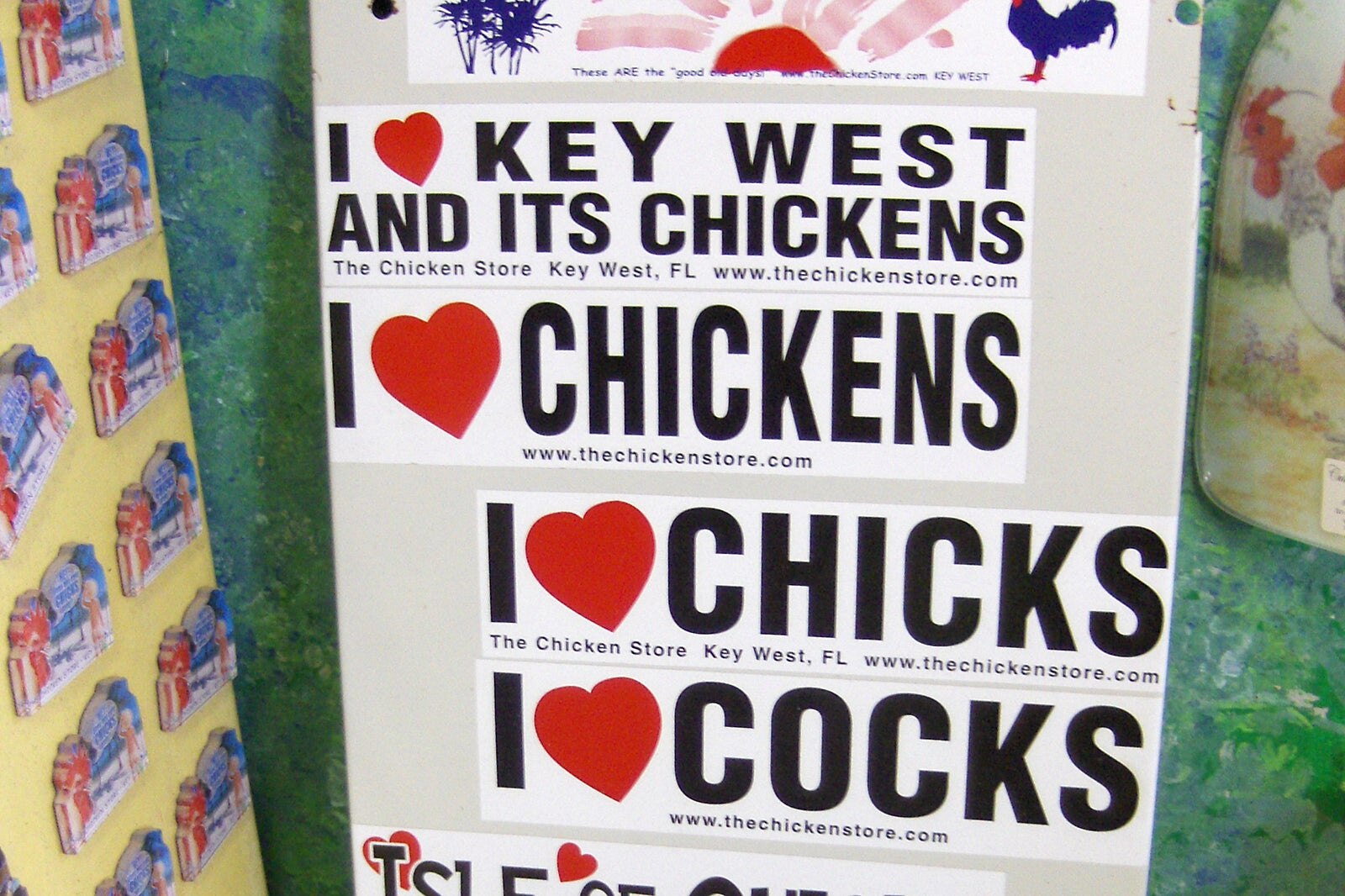 You'll often stumble upon souvenir shops in Bali's popular nightlife areas like Kuta and Legian with glass cabinets full of stickers with weirdly obscene slogans. We're unsure if anybody really buys these cringeworthy bumper stickers. They're most probably just a joke (like most of the things that often get touted in your face on Bali's popular beaches or at art markets). They're also most likely inspired by slang brought in by travellers themselves. Definitely not appropriate for your Great Auntie Nelly.
photo by Joe Shlabotnik (CC BY 2.0) modified
Many repeat visitors to Bali consider cracking open and sipping a cold Bintang on the beach as simply one of the best (and simplest) pleasures. It's even better served with a sunset. But then came the Bintang singlets, and the coasters, the can holders, and shorts… and the boxers.
photo by eGuide Travel (CC BY 2.0) modified
4
Counterfeit designer gear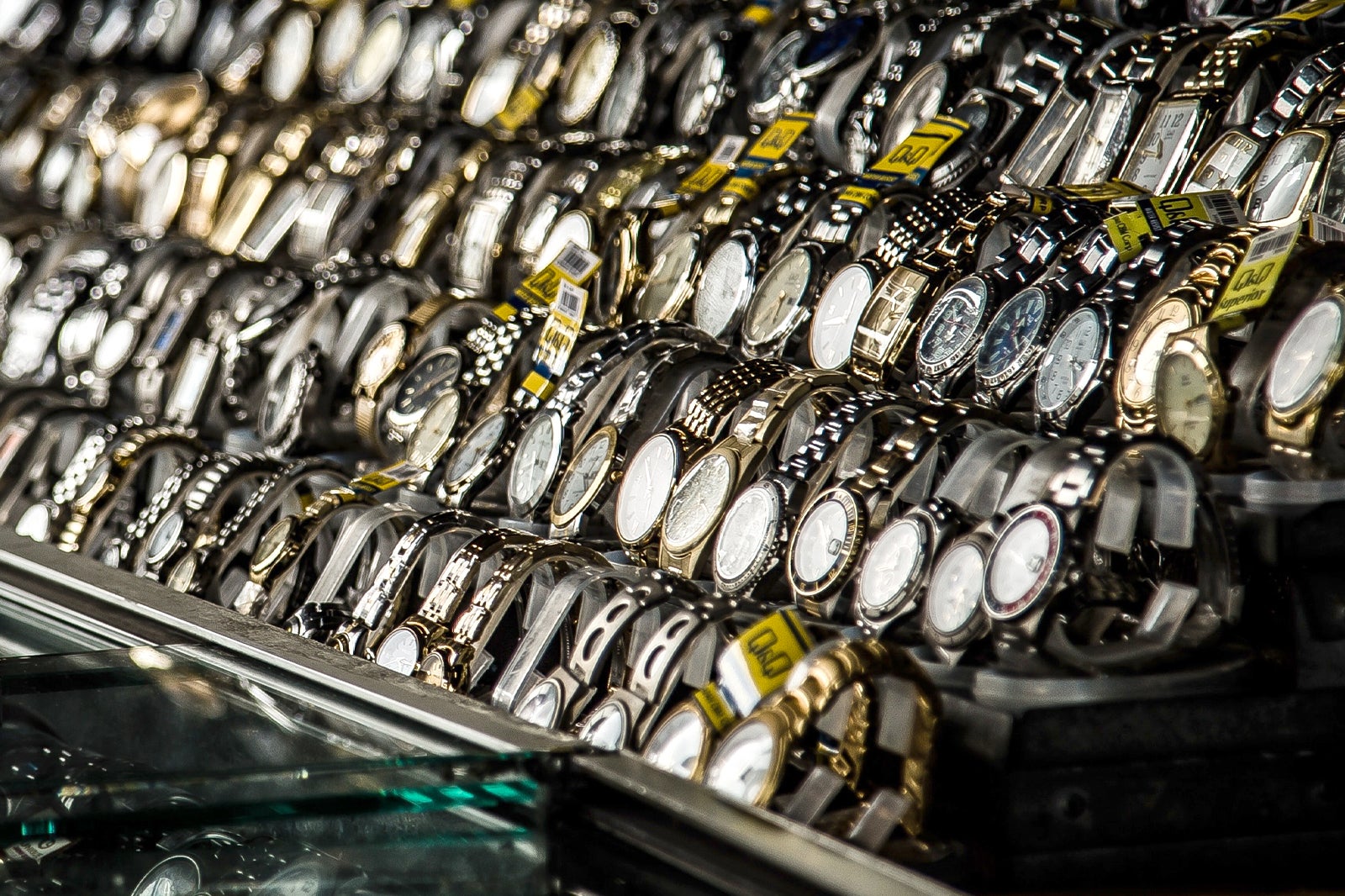 It's quite common to be tempted by a counterfeit watch or 'designer' bag, but you should know they're often poorly made and may break in a few weeks. Don't pay over the odds or you'll be feeling very sorry for yourself. It's worth noting that once you show interest in one, get ready to be swarmed by other peddlers who suddenly show up from nowhere!
5
String or bead bracelets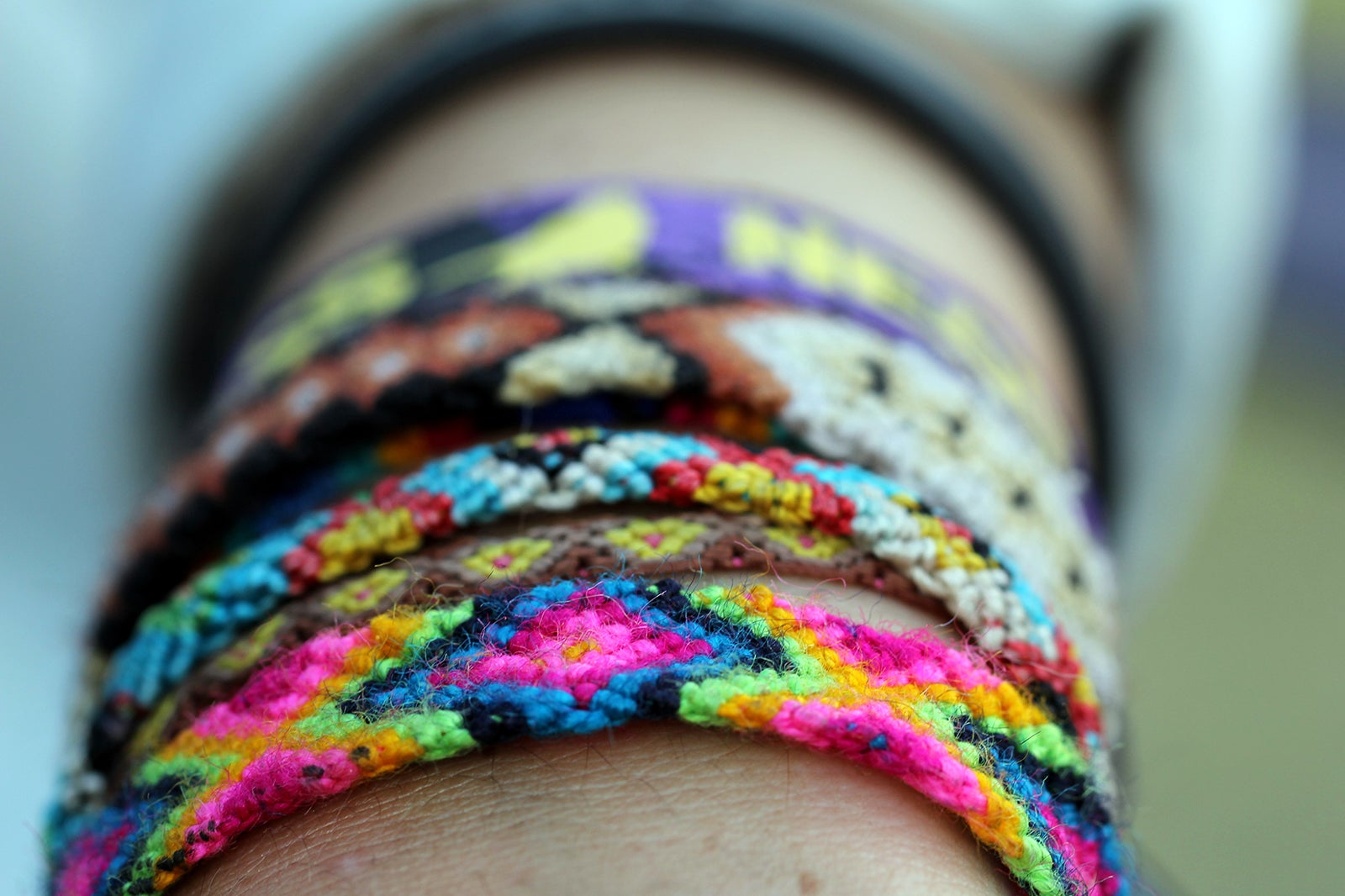 String or bead bracelets can be seen on the wrists of many a backpacker in Bali. They're cheap and cheerful, but make sure you take them off before you leave. They don't look as good when matched with a shirt and tie.
photo by Cory Denton (CC BY 2.0) modified
6
Airbrushed surf paintings and decorative mini surfboards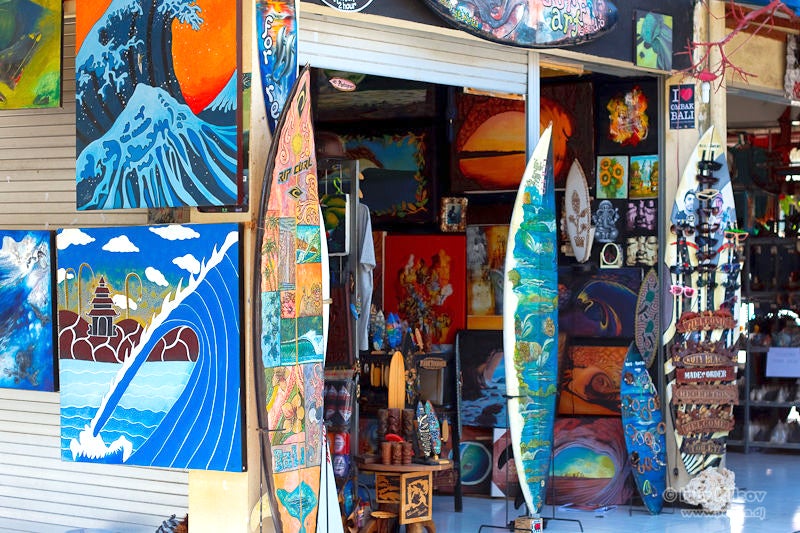 Surfing is a dominant theme throughout art shops in Kuta, Legian and Sanur, and these paintings often depict glorious blue waves with streaks of white foam against orange sunset backgrounds. They're mostly airbrushed to create that graceful effect.
Imitation is the sincerest form of flattery, but in Bali, these art pieces get imitated too frequently to an unflattering degree that you eventually see the same designs again and again (but not in a cool Andy Warhol kind of way).
photo by Igor Klisov (CC BY 2.0) modified
7
Luwak or civet cat-poop coffee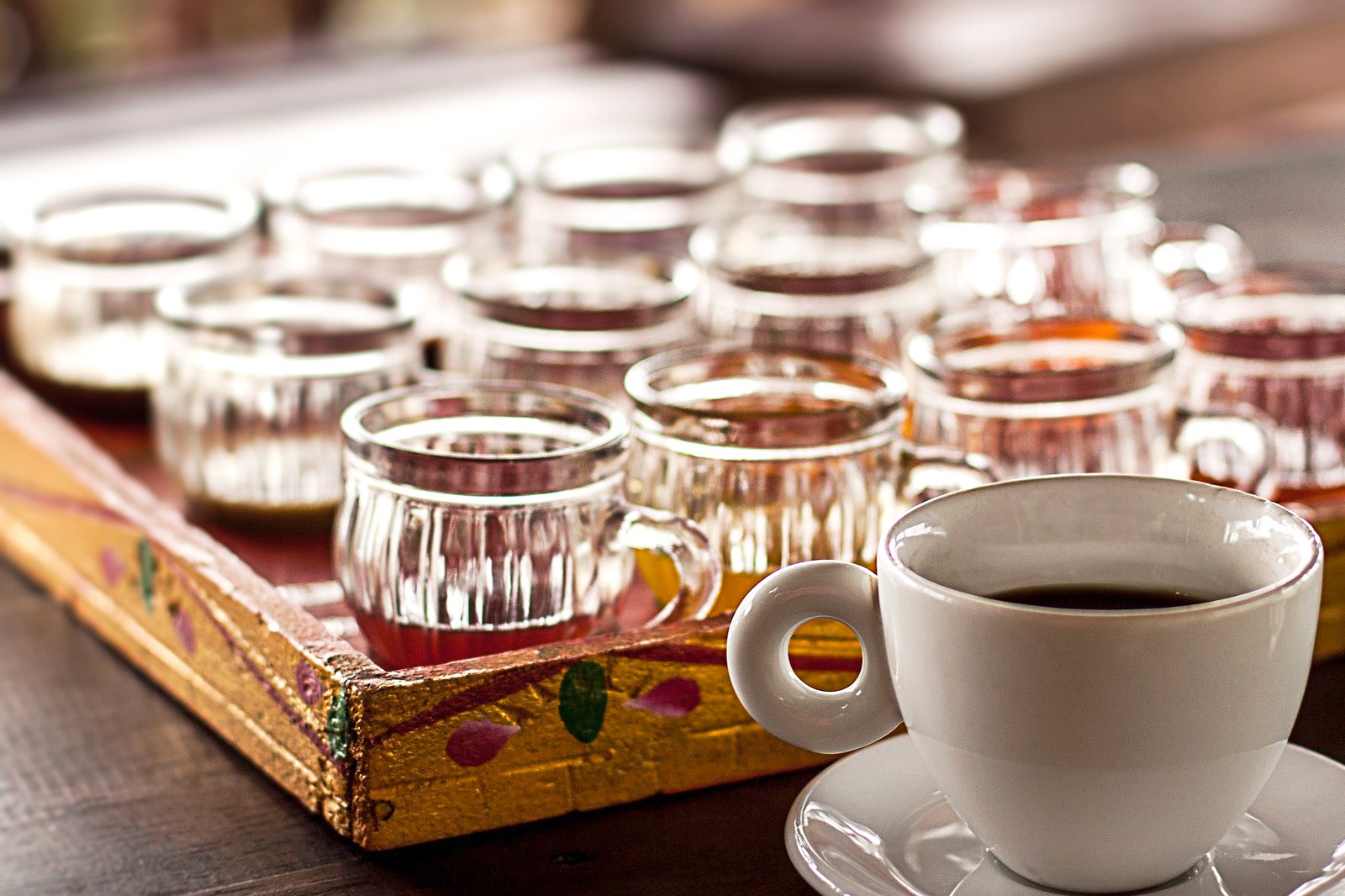 There's a whole lot of hype about the unusual kopi luwak, which is basically civet-cat poop coffee. These are expensive coffee beans that have passed through the digestive tract of wild civet cats. It's expensive, gross to most and you can't really tell between normal coffee and the real deal anyway.
8
Bornean blowpipes and bow and arrows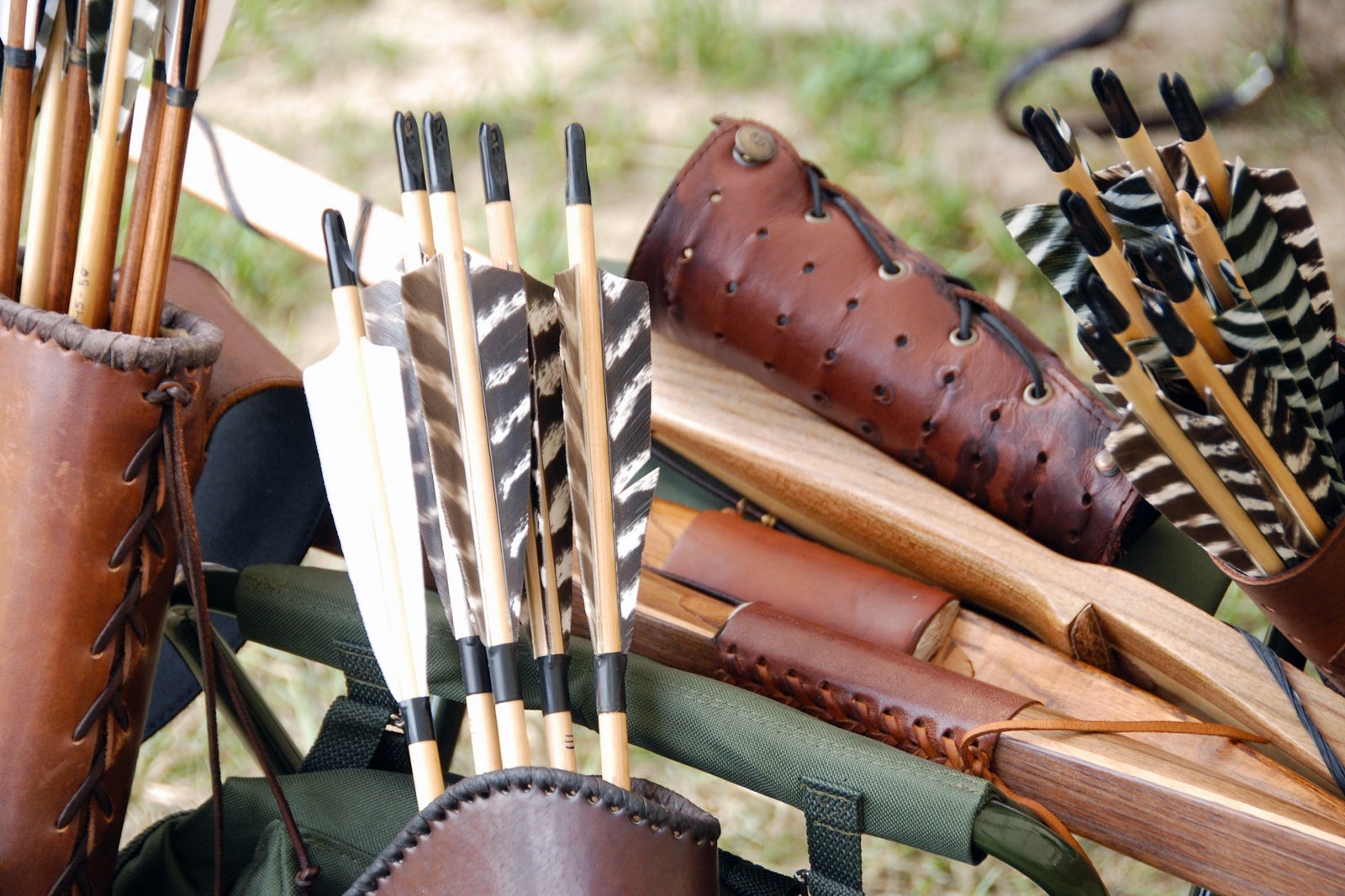 Yes, peddlers do sell these on Kuta Beach, and kids usually want them more than a Maccy D's for dinner. Question is, does anybody actually buy them? Even if you do, these are clearly weapons, so you just might get them confiscated at customs – even if you claim they're only ornamental and for the living room back home.
9
Flying fox or sailing ship kites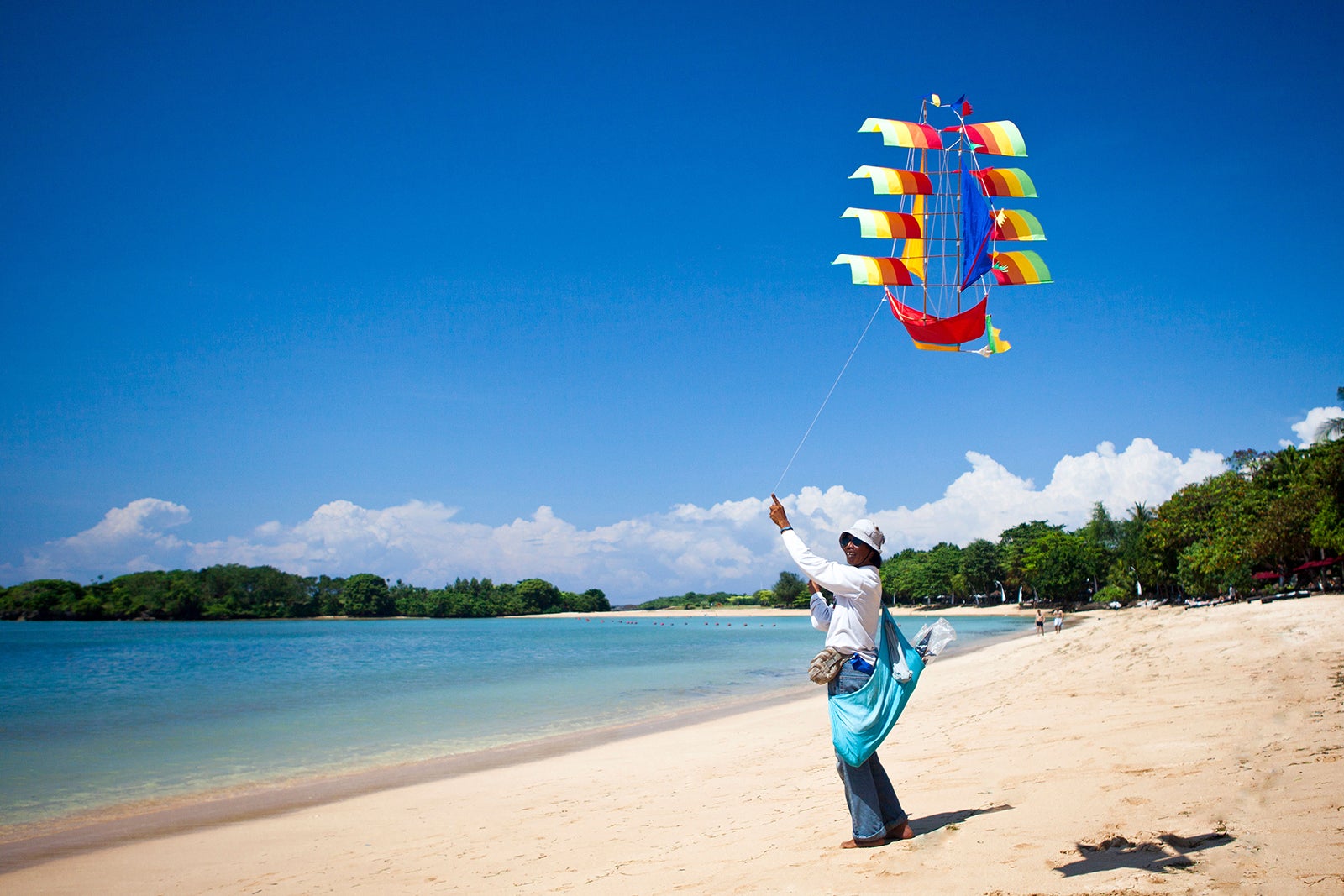 These handmade kites come in unique designs, with the ubiquitous ones being the colourful flying fox or the rainbow-coloured sailing ship. Intricately crafted, with masts from bamboo and wings or sails painted on nylon, they fly pretty well and look good against a blue sky – which is perhaps what made you buy one. Back home, chances are you won't have the time to fly them at all.
10
A session with a Balian or spiritual healer
After the book by Elizabeth Gilbert was adapted into a not-so-positively-reviewed feature film starring Julia Roberts, young women searching for their 'balance' in life followed part of the character's footsteps to Ubud, where suddenly-famous Balinese healer, Ketut Liyer practised his art. The smiling man passed away in 2016, but traditional healers remain a thing and are still being sought after.
The thing is, some 'celebrity' healers can get a lot of visits in a day and the 'advice' you get can be too repetitive or plainly obvious – along the lines of, "You are a world traveller. You will live a long time, have many friends, many expenses." Just mind that asking for a refund can cause an even sillier scene.
Back to top