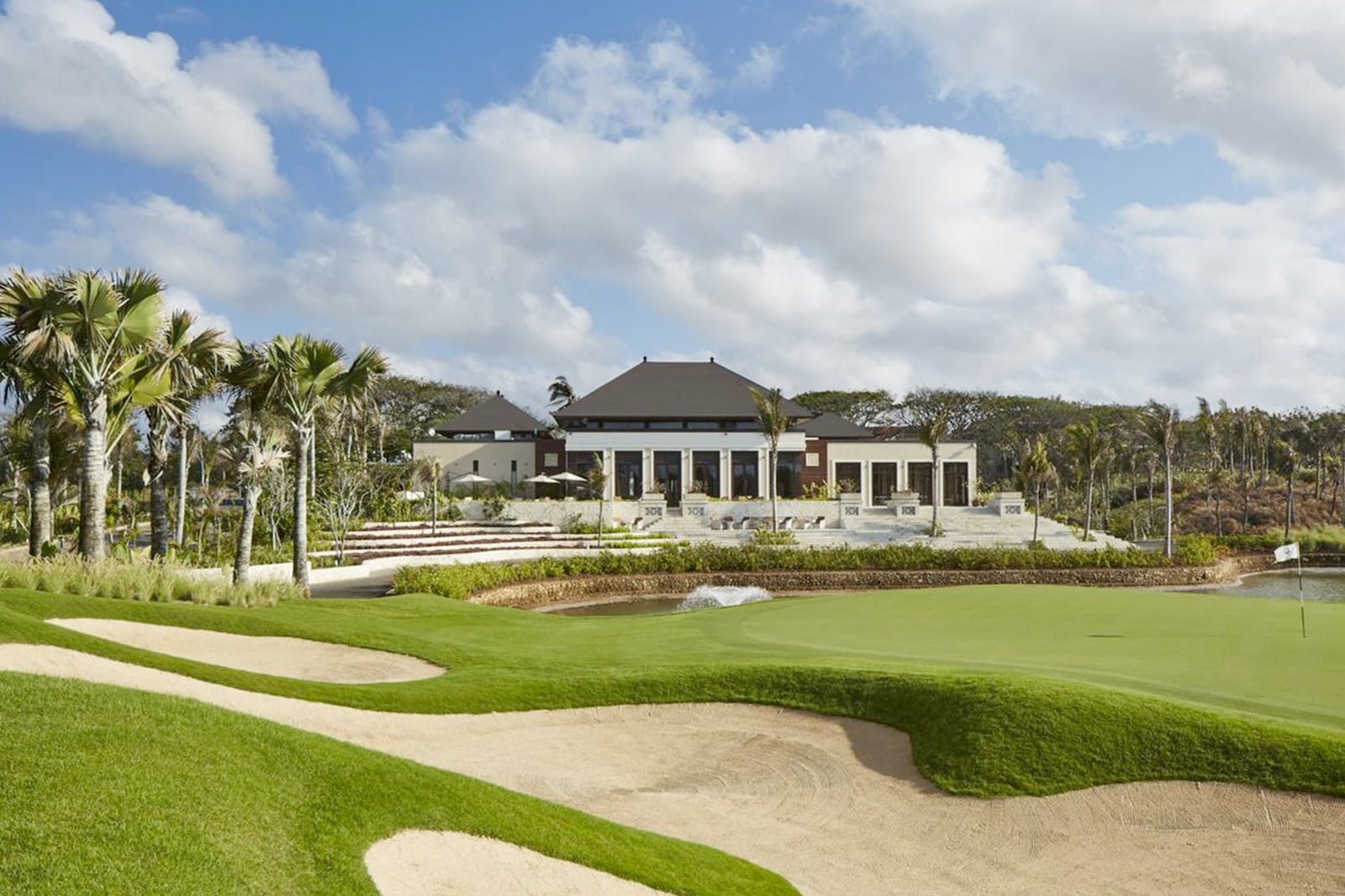 Bali National Golf Club is the premier golf course and resort in Bali's south-eastern coastal area. The course is a complete facelift of the previous Bali Golf and Country Club in mid-2014. The course features a modern clubhouse, landscaped greens and continues the legacy of the country club with its challenging 18 holes amid bunkers and tropical gardens.
There are 3 sections of the course that golfers navigate through, often crossing roads within the Nusa Dua complex. The course has 3 artificial lakes and club facilities that include a Pro Shop, modern locker rooms with showers and changing facilities, and restaurants and bars.
Bali National Golf Club in Nusa Dua - one of the highlights of 15 Best Things to Do in Nusa Dua and 5 Best Golf Courses in Bali (Read all about Bali here)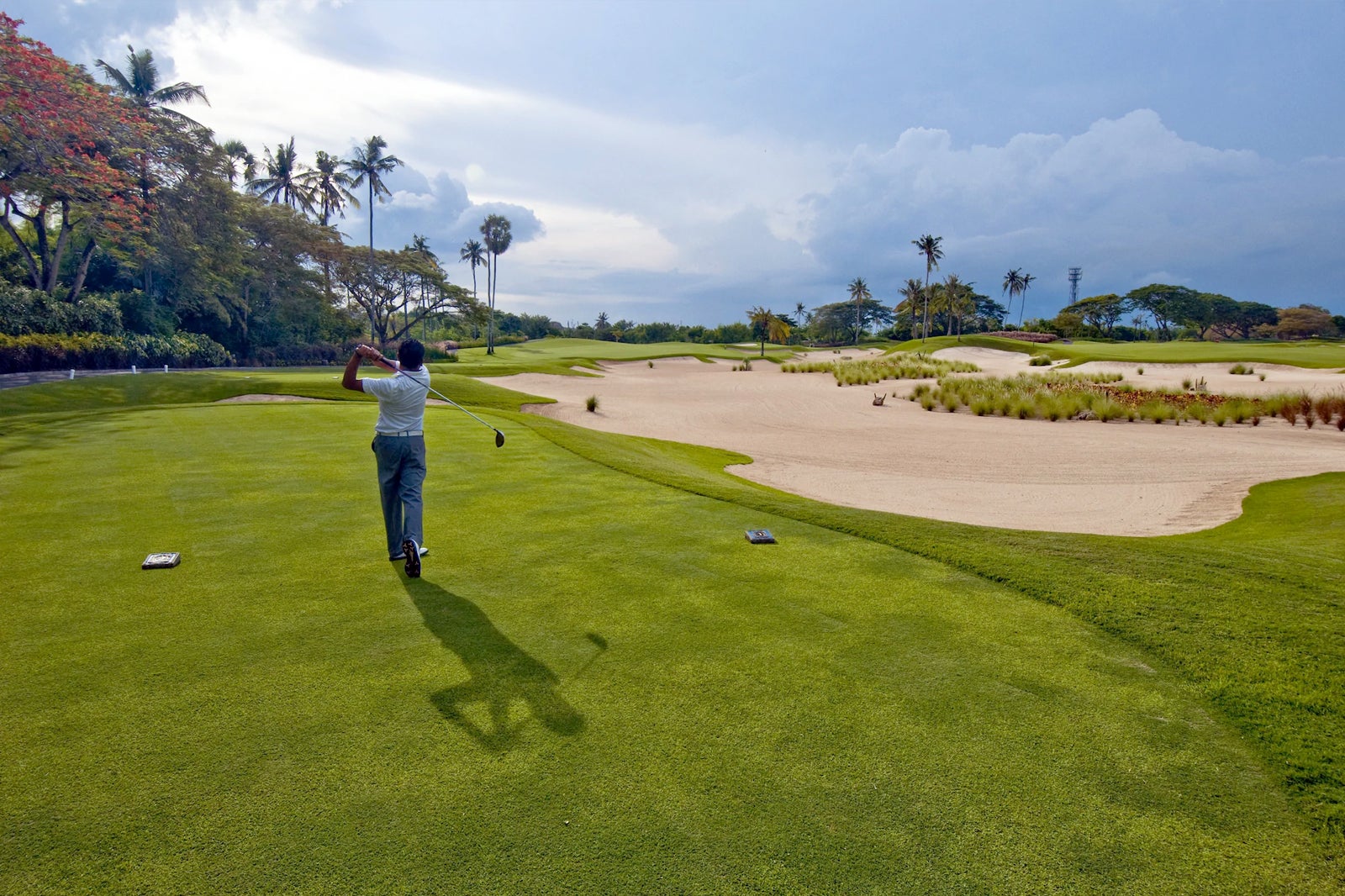 Bali National Golf Club features
The front 9 holes mostly comprise greens, bunkers and shrubbery, and there's one small lake in the western part of the course. The northern section is home to holes 10 to 16, with three lakes and a combination of sand bunkers, while the smaller base section is home to holes 17 and 18, as well as the rest of the golf course's facilities.
Those staying within the 5-star Nusa Dua resort enclave enjoy the ease of transfer to the course. It's about only 5 minutes' travel from most resorts in the area. The central section and clubhouse area of the golf course is situated right between the beachfront of the St. Regis Bali Resort and Novotel Bali Nusa Dua.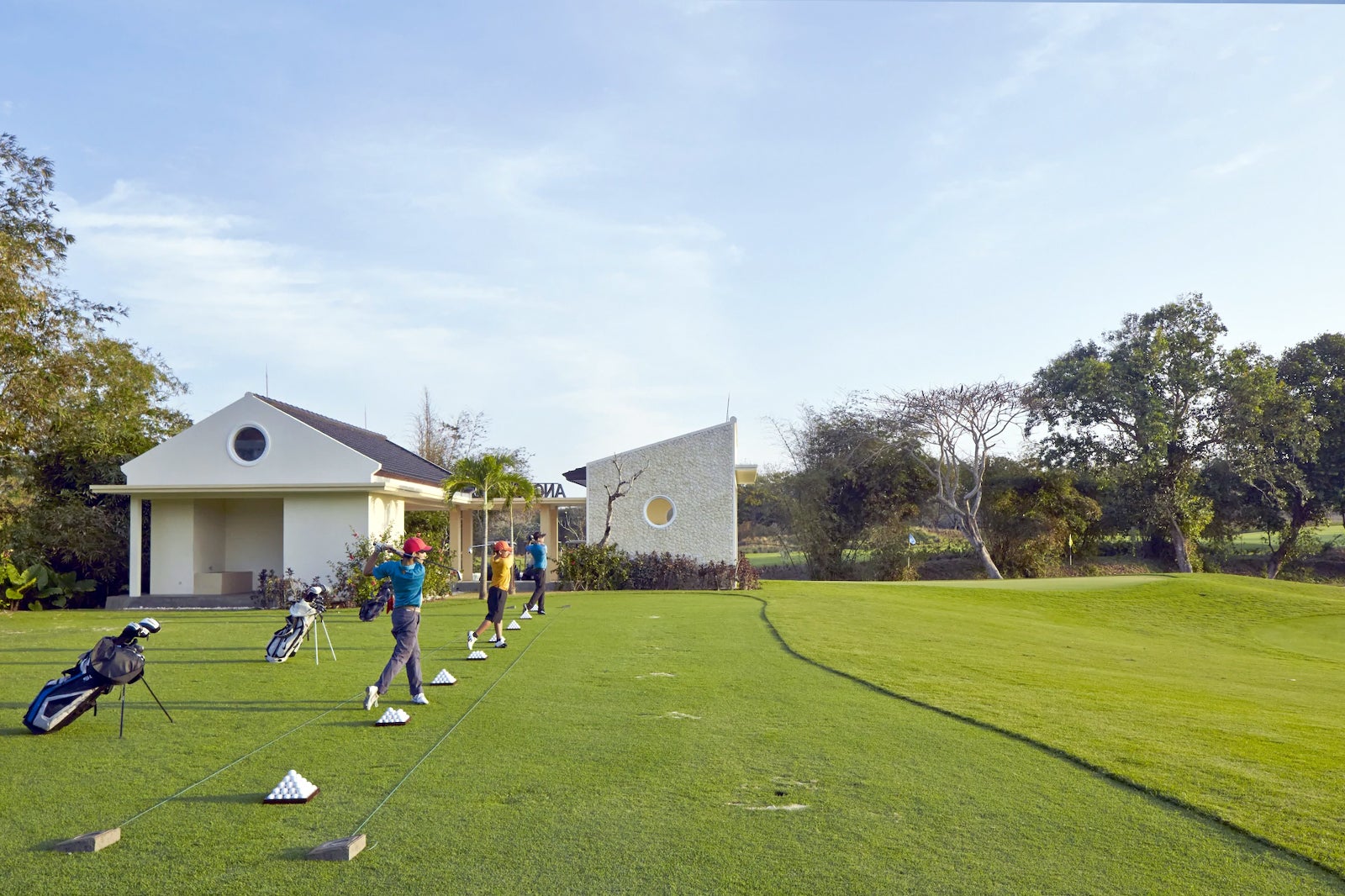 To get you from tee to tee, there's a fleet of 80 of the latest model Club Car Precedent golf carts that are equipped with fully-stocked beverage cooler boxes, complimentary water and an assigned caddie for each player. Whenever you feel famished between games, the Halfway Houses at holes 4 and 14 serve up a full stock of refreshments.
Bali National Golf Club in Nusa Dua
Location: Jalan Nusa Dua Selatan, Nusa Dua, Badung, Bali 80363, Indonesia
Open: Daily from 6am to 7pm
Phone: +62 (0)361 771791
Back to top