5 Things to Do in Cologne in Summer
Summer Holidays in Cologne
A summer holiday in Cologne means open-deck boat rides on the Rhine, cycle tours past Romanesque churches and a glass of Kölsch lager in a beer garden. Book a summer hotel in Cologne and see the city when it's at its liveliest.
1
Boat riding on the Rhine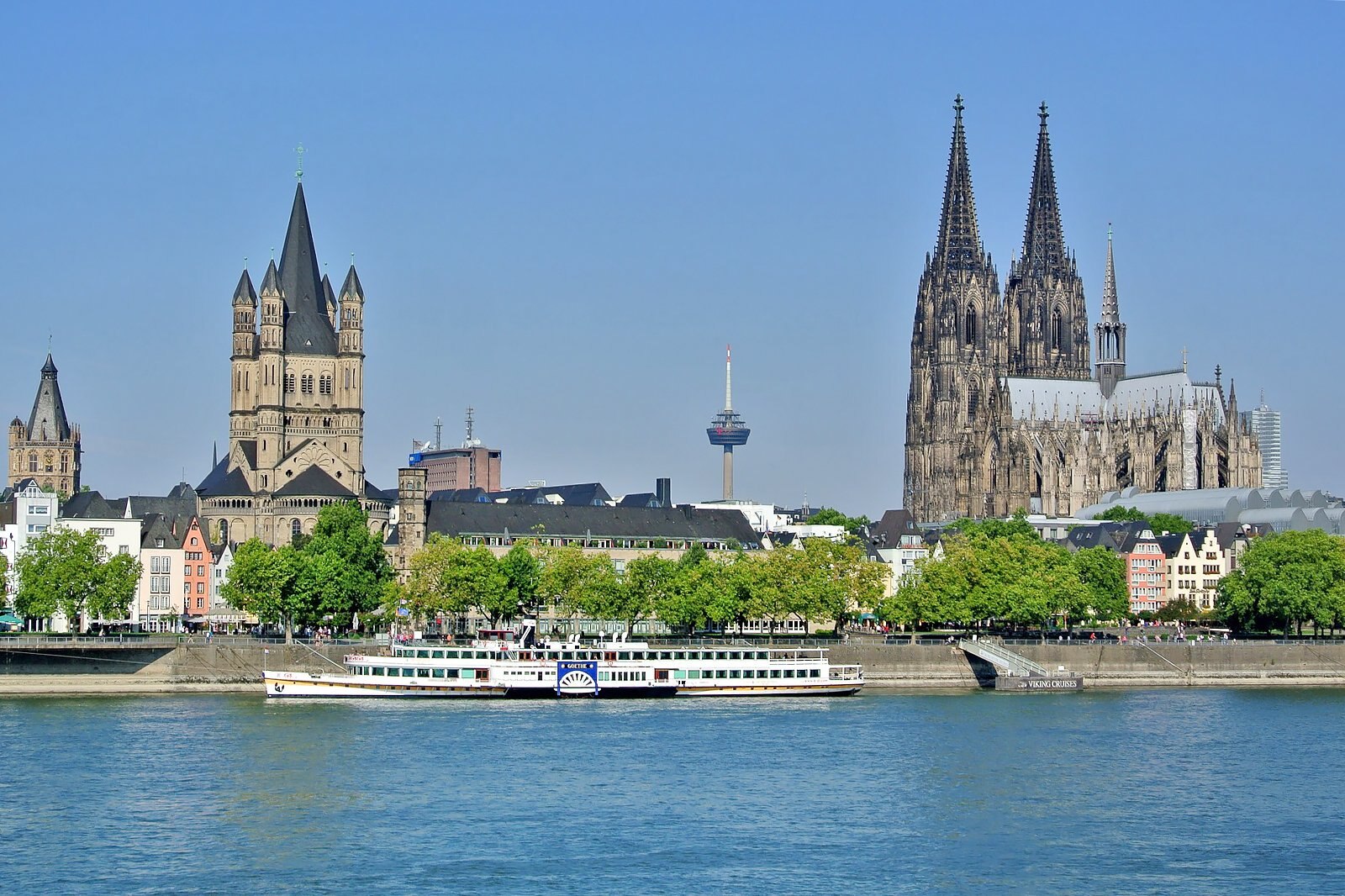 The majestic spires of Cologne's Gothic cathedral pass slowly as boats take visitors up and down the river Rhine. Get a spot on the open-air deck for the best views of Cologne's skyline, the green Rheinpark and the city's varied line-up of bridges. The red and white boats of Köln Düsseldorfer leave from Rheingarten embankment, near the Old Town in Cologne's centre, and most tours take about an hour.
2
Open-air cinemas overlooking the river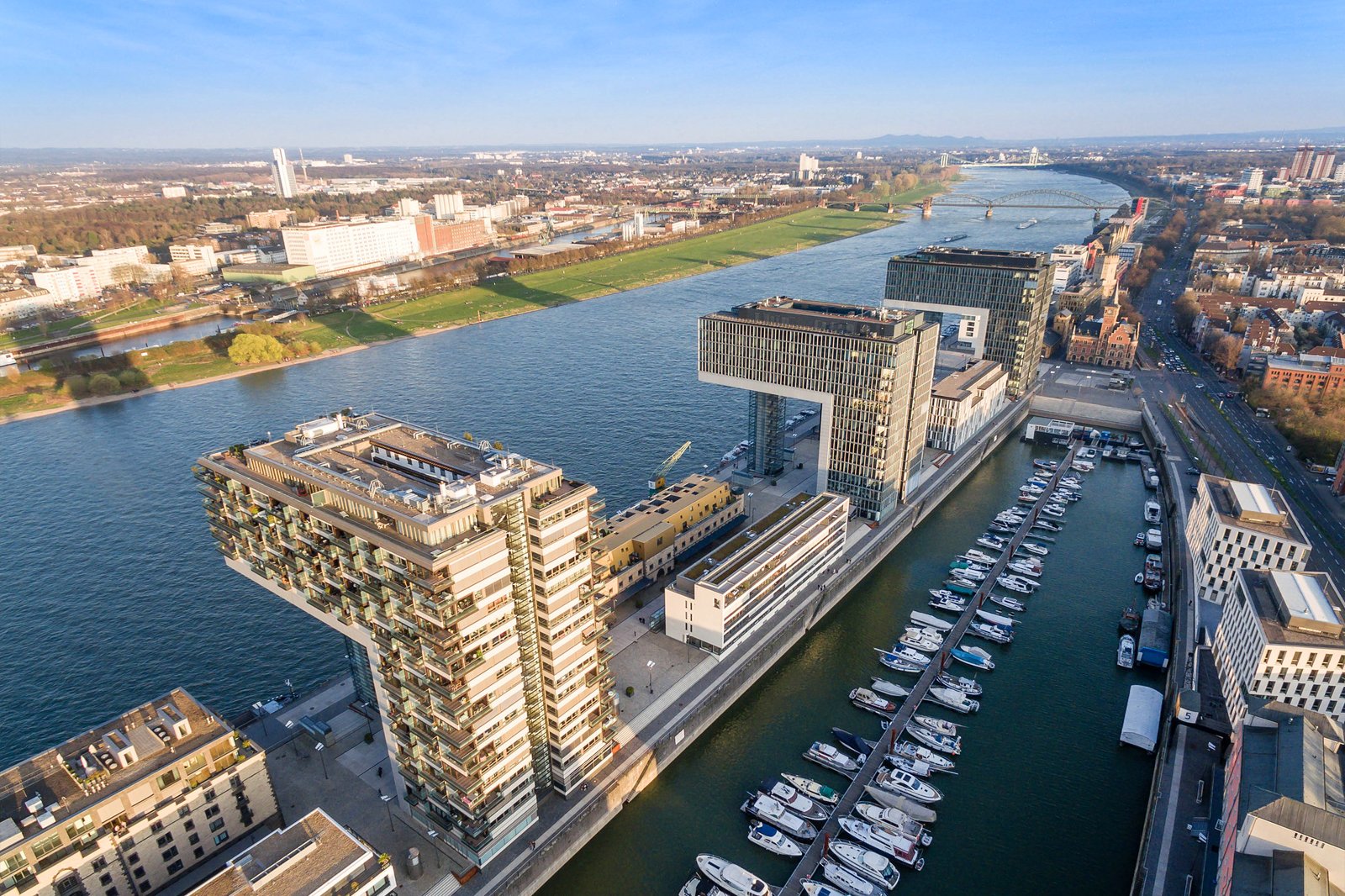 The open-air cinema in Cologne's Yacht Harbour has become a summer institution. Mounted on a floating stage, a large open-air screen brings the latest films and old classics to the city's modern Rheinauhafen district. Grab a traditional meatball snack from the outdoor bar and restaurant before taking a seat on the cinema's amphitheatre-like stairs.
photo by Marco Verch (CC BY 2.0) modified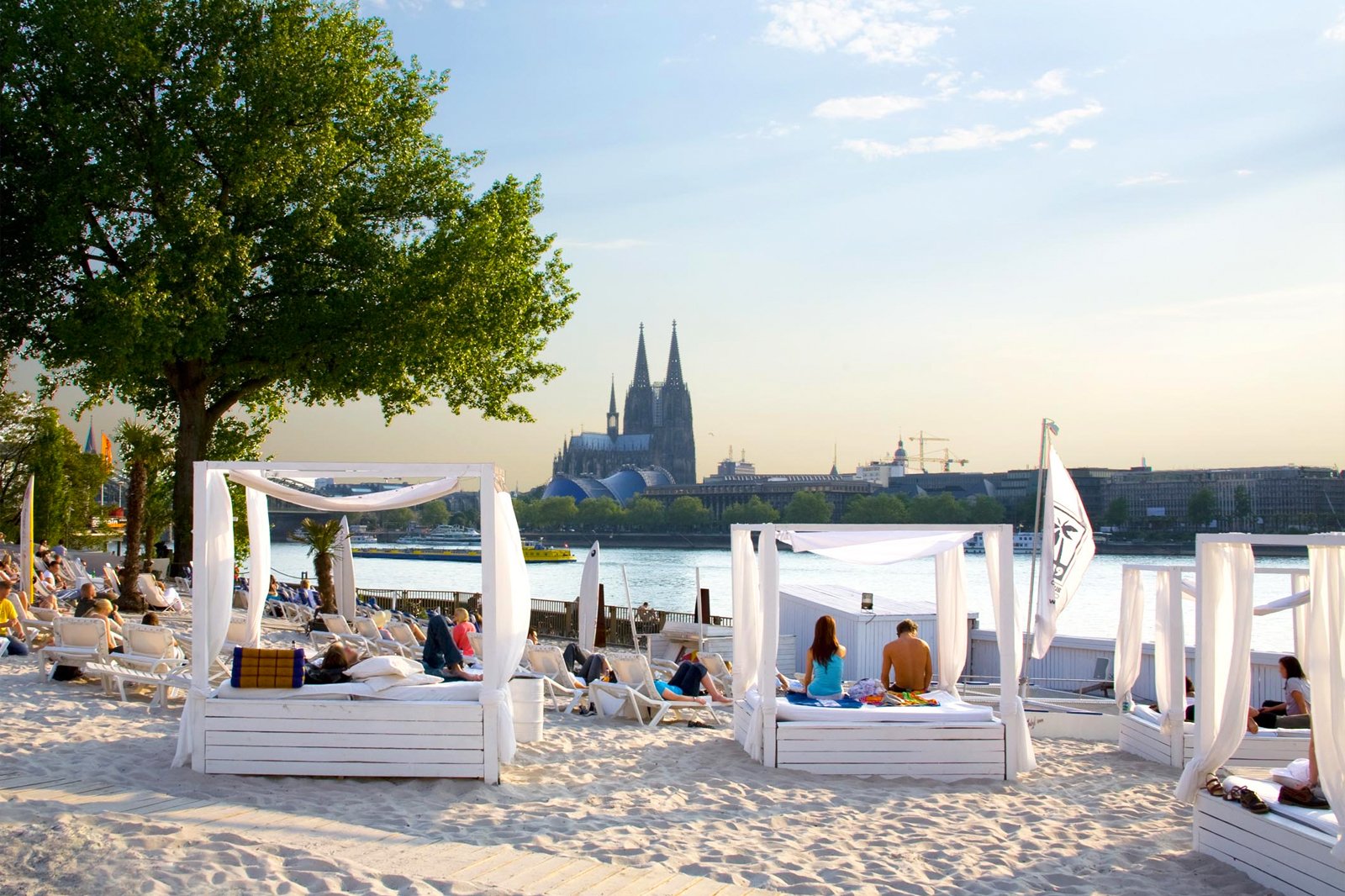 The stylish Cologne Beach Club am Tanzbrunnen sets up on a sandy stretch of the river Rhine, in the Deutz district of Cologne, every summer. Take a glass of Riesling wine to a lounge chair and watch the boats pass in front of Cologne's skyline; the city's grand cathedral rises in the background. The Sundown Beach, in the city's north, serves up summery cocktails next to the popular Escher lake. Cologne's Citybeach brings palms and sun loungers to the upper deck of the Galeria Kaufhof multi-storey car park every summer.
4
A walk through Cologne's "green belt"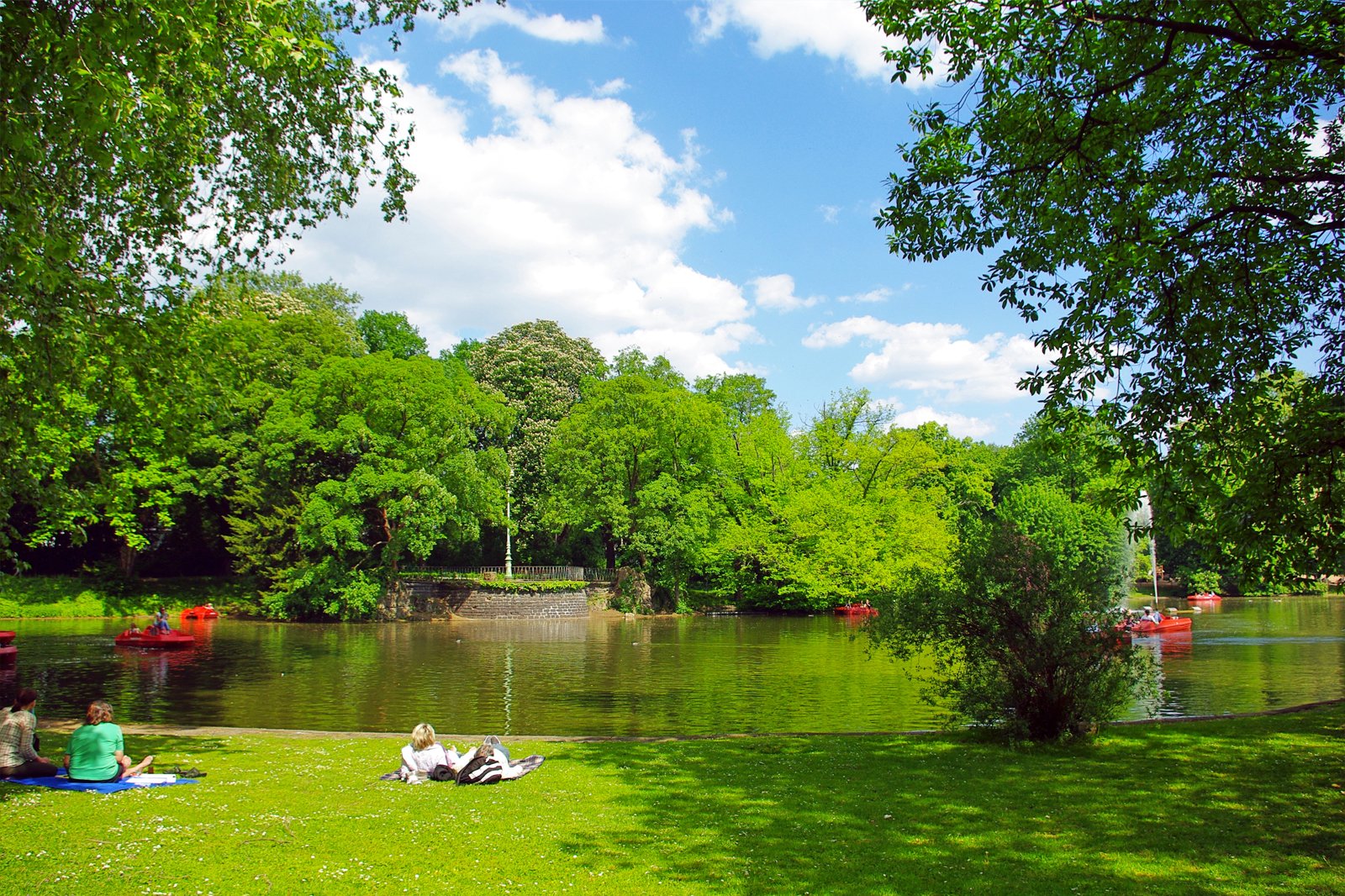 Families
Adventure
Single
Group
Stretching for 7 km in the middle of the city, Cologne's "green belt" is one reason the city is one of Germany's greenest. Fortress territory in medieval times, this park-like stretch between Rhiehler Rheinufer and Luxemburger Strasse mixes wide meadows, tree-shaded lakes and medieval remains, such as the round towers of Fortress Paul. Kids will love a pedal boat on the lake in the belt's Volksgarten part.
photo by Severinus1970 (CC BY-SA 3.0) modified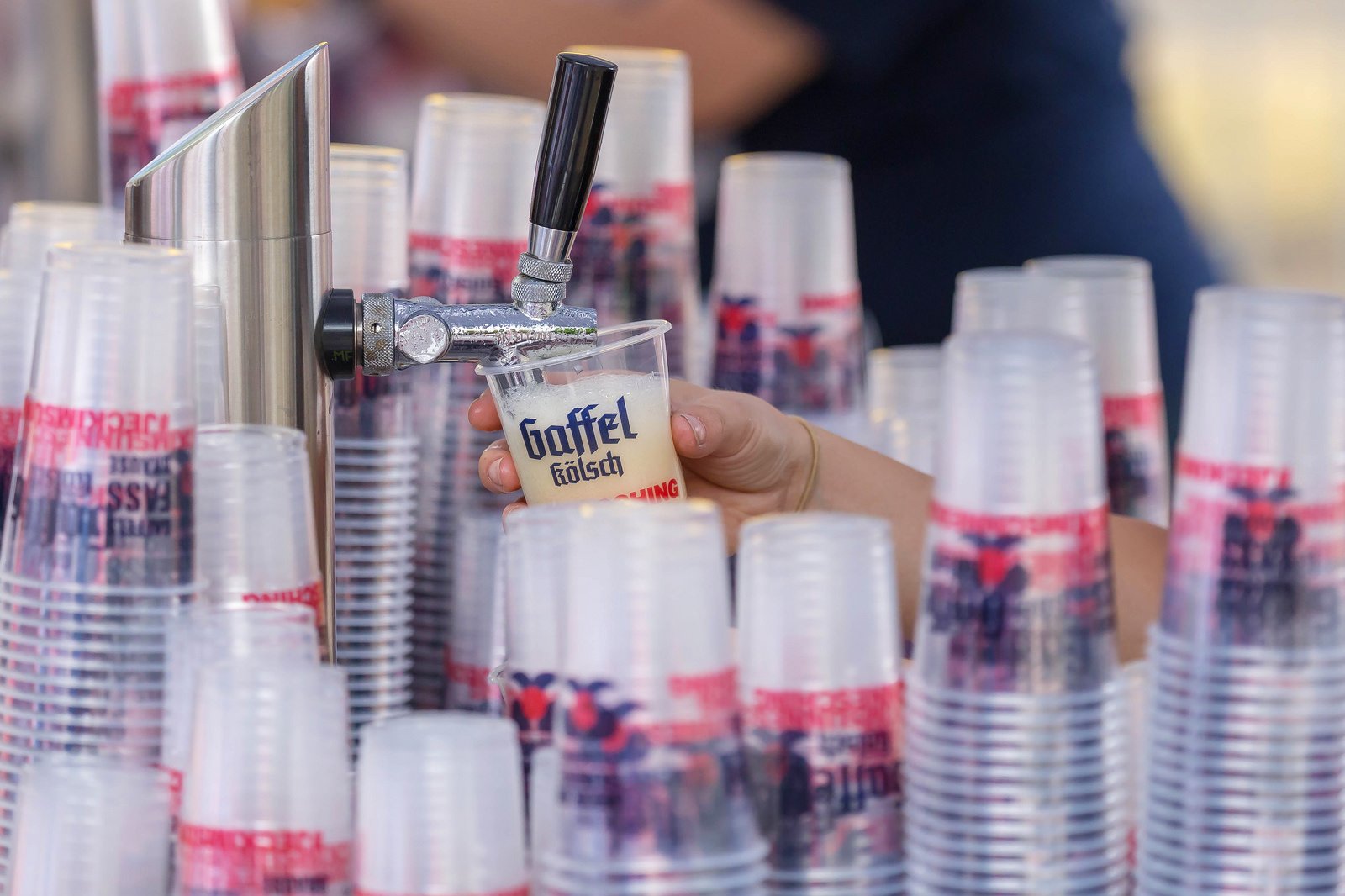 A summer break in Cologne wouldn't be complete without a glass of Kölsch in a beer garden. Traditional waiters serve Cologne's light lager outside Früh, the city's best-known brewery, a few minutes from the cathedral. In the chestnut tree-shaded beer garden of Päffgen Brewery, off the central Friesenplatz, the Kölsch comes accompanied by traditional Cologne snacks such as Halver Hahn, a large piece of Gouda and a rye roll, or pickled beef roast with dumplings.
photo by Marco Verch (CC BY 2.0) modified
Back to top