10 Best Things to Do This Summer in Normandie-Manche
Make the Most of Your Summer in Normandie-Manche!
The best things to do this summer in Normandie-Manche will reveal a multitude of historical, cultural, architectural, and culinary surprises to turn your trip into a sequence of breathtaking moments. You'll be able to explore an exceptional 360-km white-sand coastline, verdant bocages (farming landscape of fields and hedgerows), authentic towns, and impressive UNESCO World Heritage sites.
La Manche is attractive for its rich historical heritage. This is the place that witnessed one of the greatest battles of the 20th century and it also saw passengers boarding the Titanic. It's a great destination for nature lovers looking for stunning scenery, and for gourmets seeking great seafood, especially oysters.
What are the best things to do this summer in Normandie-Manche?
1
Le Mont-Saint-Michel
Explore a fascinating emblem of Normandy
Le Mont Saint-Michel is an iconic and unforgettable sight. Located on the top of a granite island, the medieval abbey has been captivating pilgrims and tourists since its completion in 1523. The holy island is listed as a UNESCO World Heritage site and is located 1 km from the coast in a bay with the highest tide ranges in Europe. At low tides, you can access the island on foot, following special causeways. Alternatively, you can park your car in a dedicated place and catch a shuttle.
Take your time to explore this architectural masterpiece surrounded by marvellous scenery. Don't miss the Church of Saint-Pierre and the Tour Gabriel. You'll also discover nice restaurants and shops along the steep village streets.
Location: 50170 Mont Saint-Michel, France
2
Cherbourg
Visit the gateway to the New World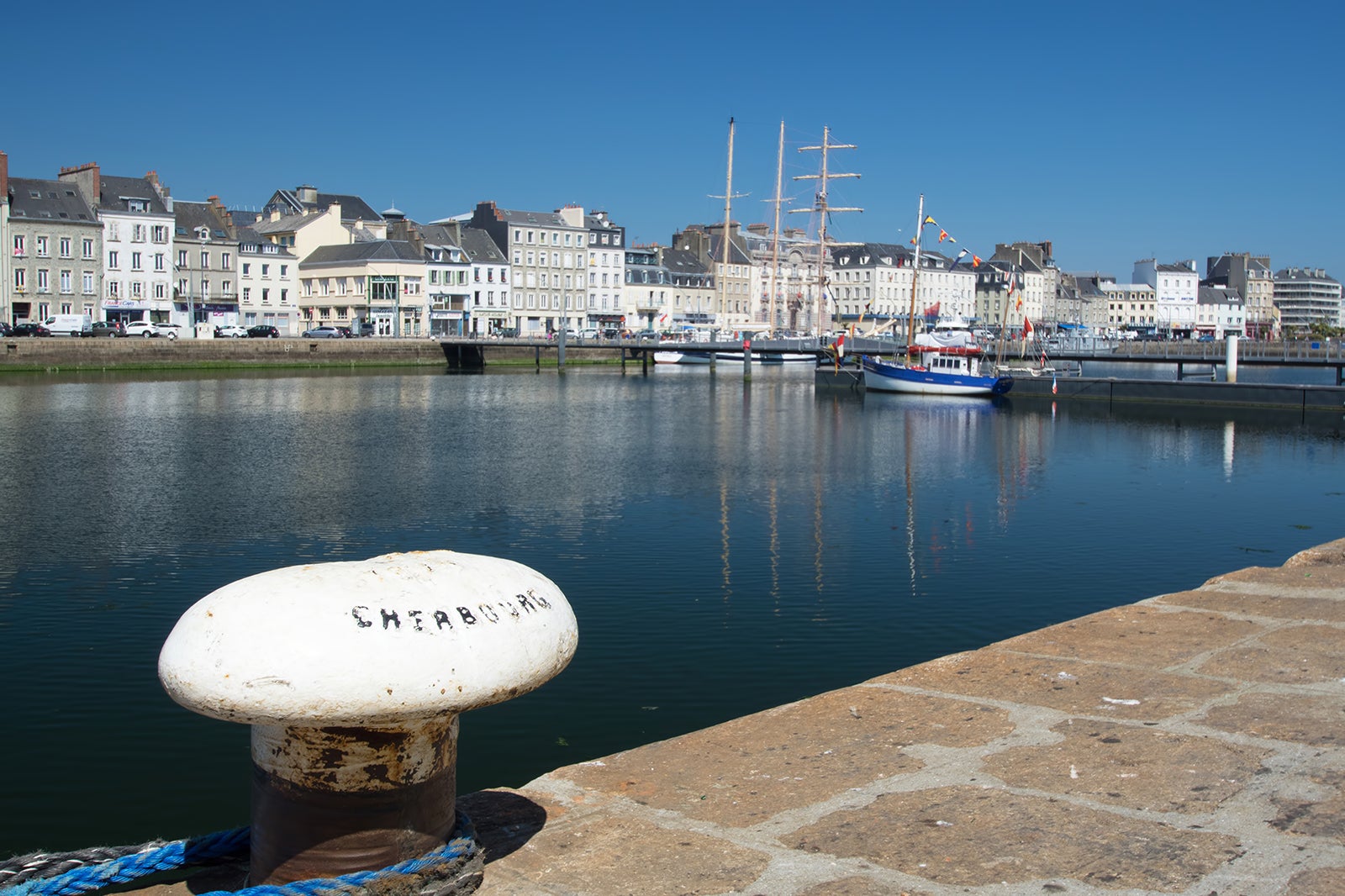 Cherbourg is the biggest town in La Manche. Situated in a large artificial harbour, it was reputed to be the gateway to America and where the Titanic made its final stop. You'll be able to learn more about this event in the Cité de la Mer, an outstanding maritime museum located in a former art-deco railway station.
Badly damaged during WWII, Cherbourg was reconstructed in the years since and will still be able to please you with interesting museums, good restaurants, beautiful parks, and Normandy specialities at local markets and shops. Don't miss the impressive Rade de Cherbourg, a well-preserved harbour from the 19th century. Take a boat trip to enjoy old fortifications surrounded by the sea.
3
Granville
Explore the place where Christian Dior grew up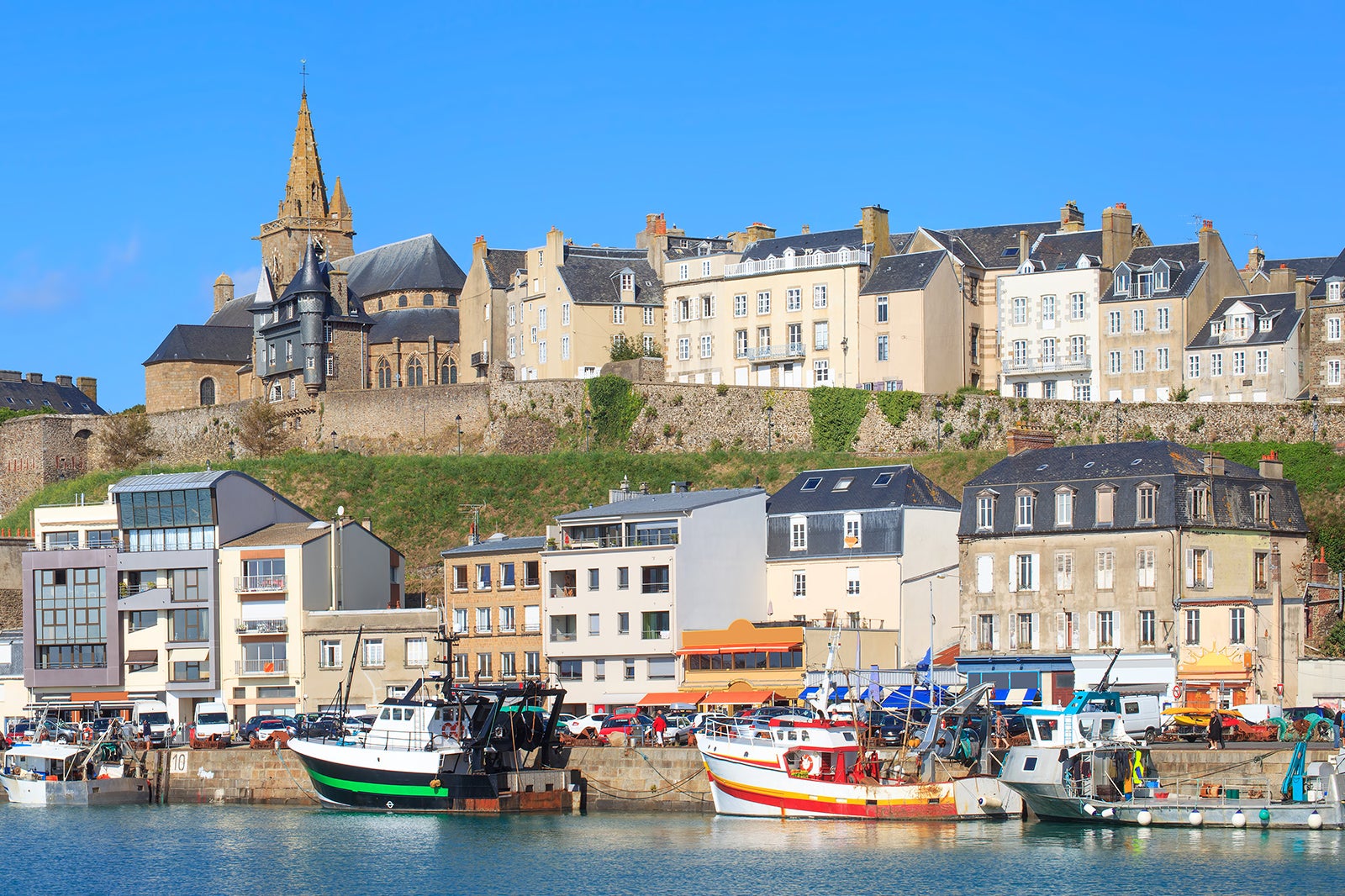 Granville is an elegant small town that's known as the "Monaco of the North". A dynamic port in the past, it became a popular seaside resort in the 19th century. You'll appreciate elegant private residences, old ramparts, a Semaphore, and the art museum. Granville is a leading French fishing port specialising in shellfish, so you should take this opportunity to treat yourself to a decadent seafood platter.
The town is also known as the childhood home of Christian Dior. Enjoy a 15-minute walk from the port to visit the sublime villa and garden of the famous fashion designer. You can learn about his life and work in this beautiful museum, which is just in front of the sea.
4
Utah Beach Landing Museum
Walk in the footsteps of 20,000 US troops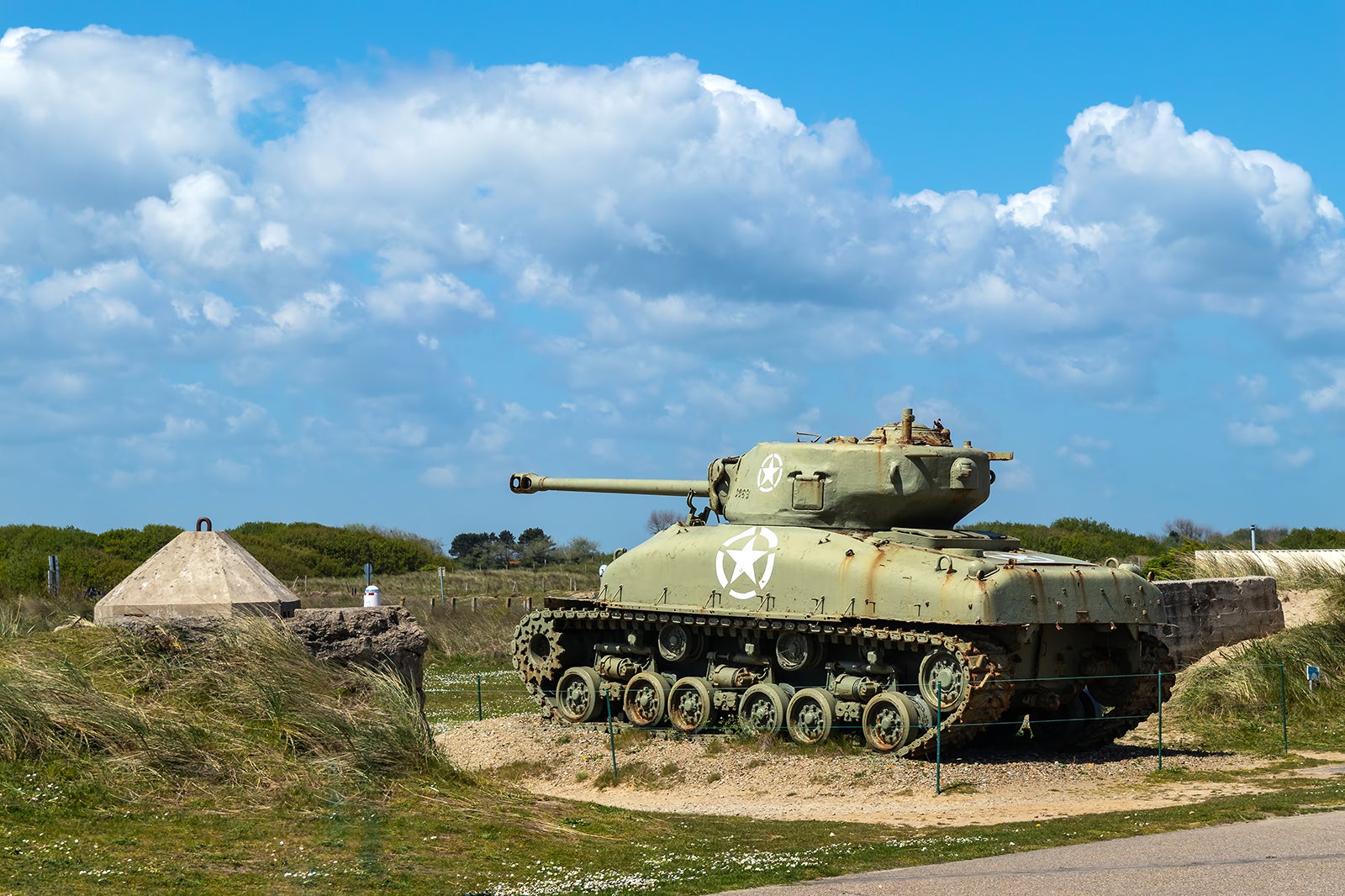 The Utah Beach Landing Museum and the beach itself are among the best sites to learn about the famous Normandy landings of WWII. Located within striking distance of Cherbourg, this place saw one of the greatest battles of the 20th century. You'll discover the history of the American landings in June 1944 and the role it played in WWII.
You have a choice between walking on your own, following a guided tour on foot or by jeep, or visiting the dedicated museum. You'll find an incredible collection of vehicles, documents, and testimonials here to help you relive this event from its preparations to its success. Visiting this shoreline is one of the best things to do in summer in Normandie-Manche as special memorial events take place in early June.
Location: La Madeleine, 50480 Sainte-Marie-du-Mont, France
Open: June–September: daily from 9.30 am to 7 pm. October– May: daily from 10 am to 6 pm. (closed in December)
Phone: +33 (0)2 33 71 53 35
5
Saint-Vaast-la-Hougue
Take an amphibious ride to see the historic towers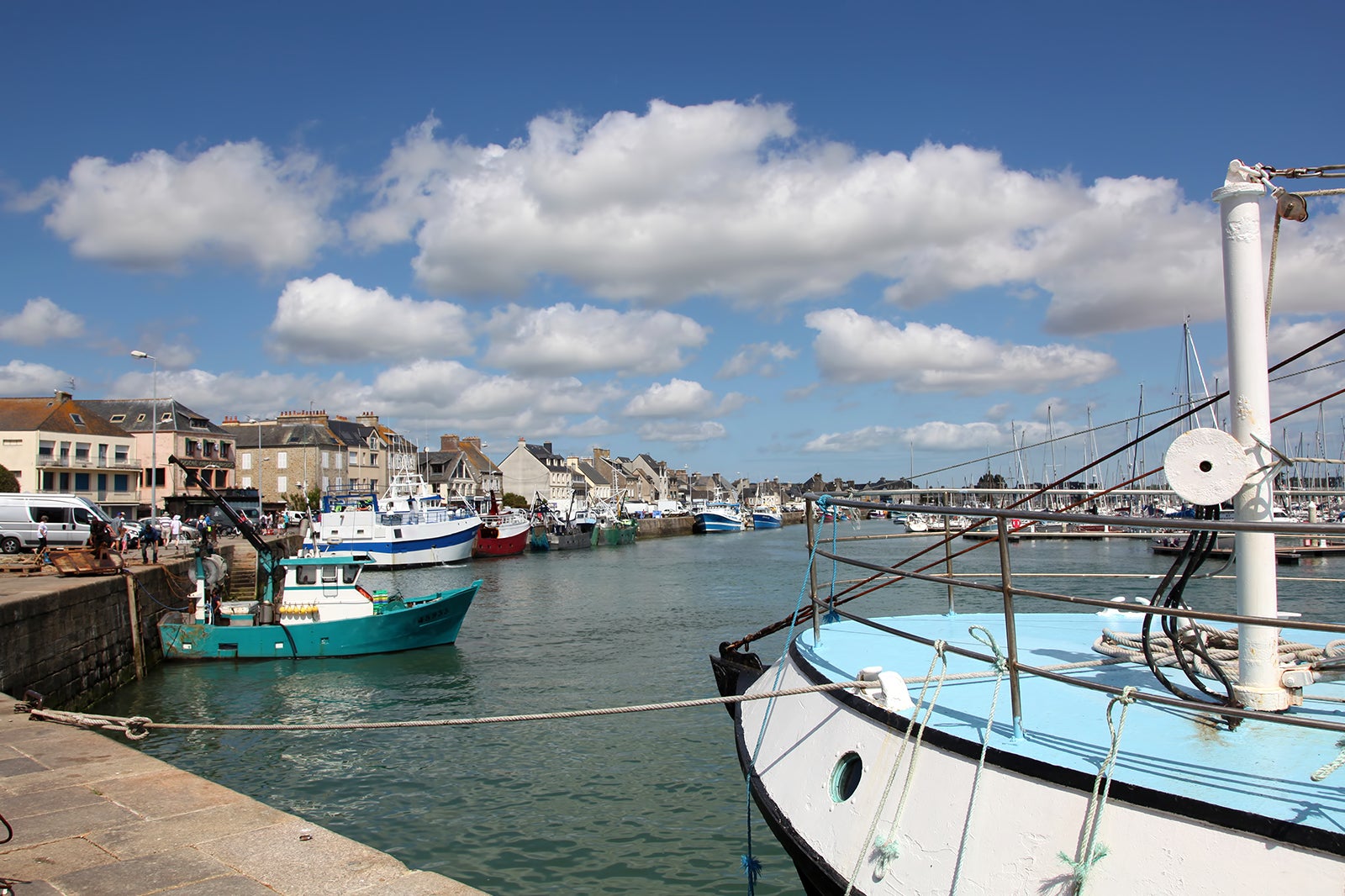 Couples
Shoppers
History
Photo
Budget
Adventure
Saint-Vaast-la-Hougue is a charming fishing village in a quiet bay of the Cotentin Peninsula. It's famous for the 17th-century Vauban towers, which are listed as a UNESCO World Heritage site. The towers are situated on Tatihou Island, about 1 km from the village. You can reach the island by amphibious truck or on foot at low tide. Tatihou Island will please you with its beautiful hiking paths, botanical gardens, a bird reserve, and a maritime museum.
Back to Saint-Vaast-la-Hougue, take your time to discover authentic stone houses, flowery alleys, a picturesque port, and shopping streets. Don't miss the opportunity to take a gastronomic break at L'épicerie Gosselin, a lovely traditional grocery shop.
Location: 50550 Saint-Vaast-la-Hougue, France
6
Chausey Islands
The islands with the highest tides in Europe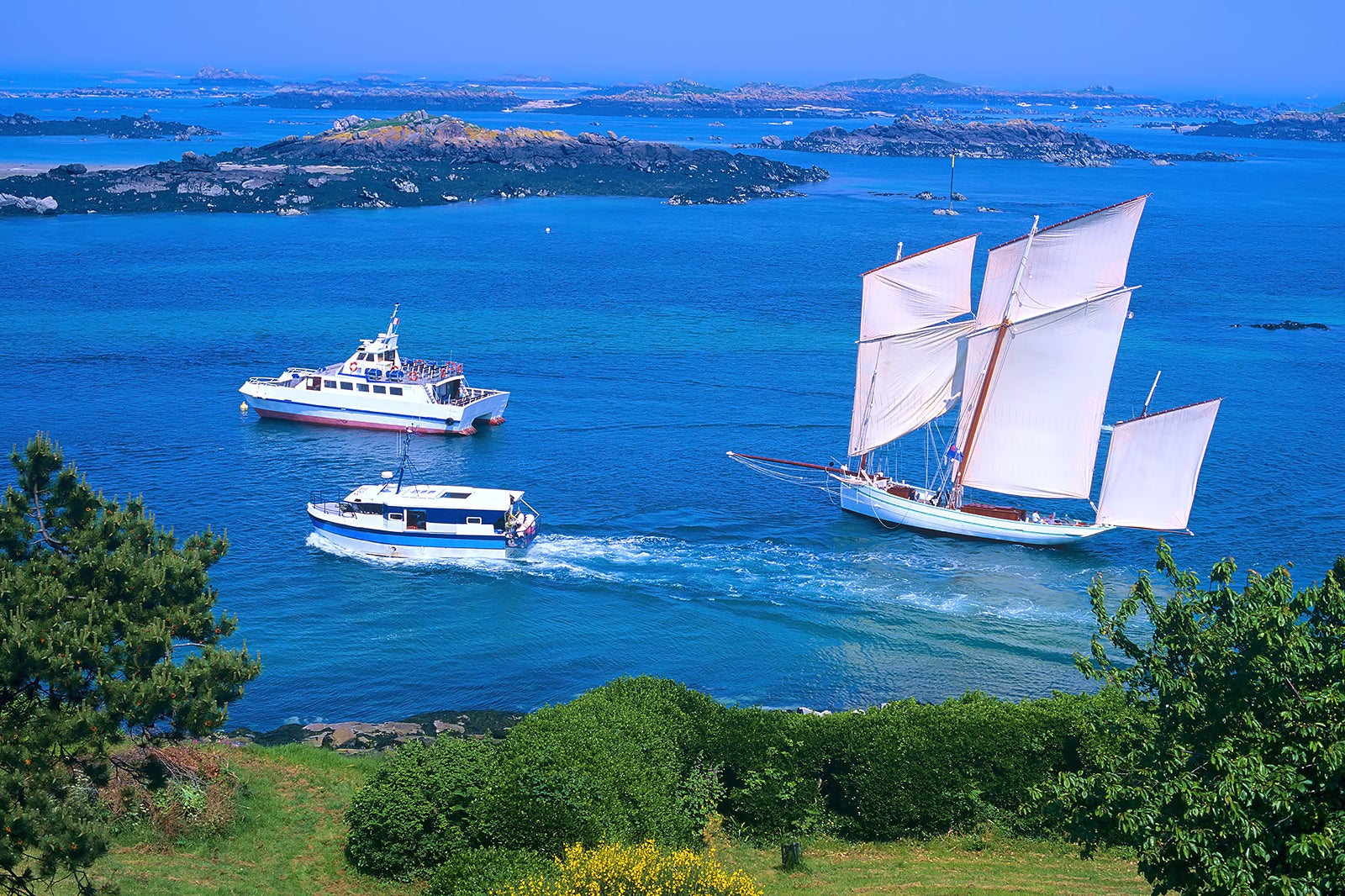 Couples
Photo
Food
Adventure
The Chausey Islands is a splendid car-free archipelago, famous for its gorgeous beauty and a great tidal range, sometimes reaching 14 metres difference. Take a 1-hour boat trip from Granville to get to Grande-Île – the main island. This is the only inhabited land among 365 islets, which drops to just 52 at high tide. There are hotels and restaurants on the island if you wish to stay overnight.
Did you know that Chaussey stone was used to construct the abbey of Mont Saint-Michel and pave the Parisian streets? Visiting the islands is considered one of the best things to do in summer in Normandie-Manche as this time of year gives you a greater chance of enjoying the archipelago's postcard landscapes and seeing many seabirds returning to their favourite breeding sites. You can also taste delicious mullets, oysters, and lobsters from local producers.
7
Saint-Lô
Visit one of the oldest French studs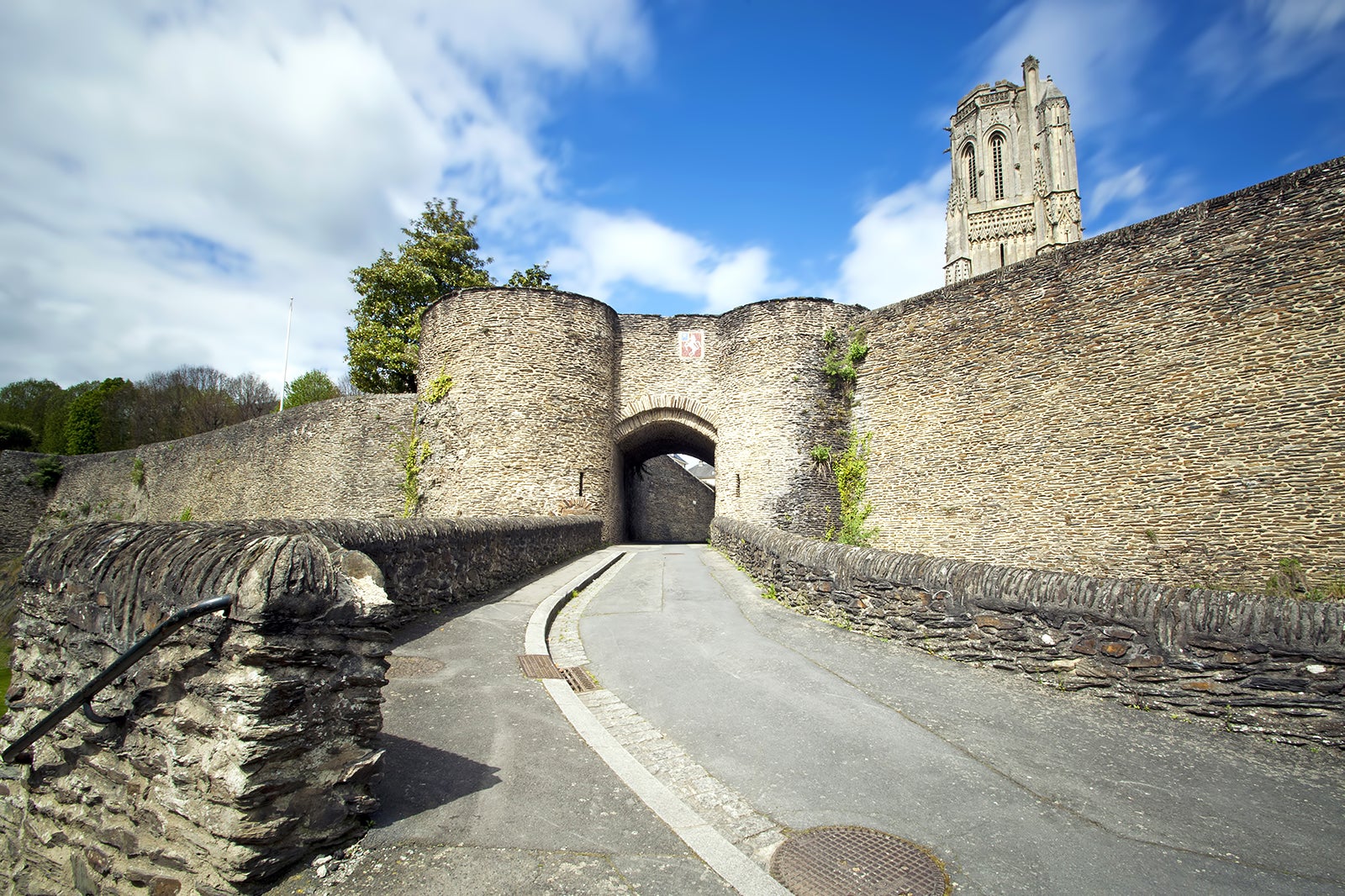 Located in the centre of la Manche, Saint-Lô is known as a "capital of the horse" due to its equestrian heritage. The town hosts the renowned Normandy Horse Show every August. If you're fond of equestrian sports, you can visit Haras National de Saint-Lô – this prestigious stud (breeding farm) originally created under the reign of Napoleon and reconstructed after damaged during WWII.
Saint-Lô has a strong cultural identity thanks to its interesting museums and theatres. You'll discover scaled-down models of the town before and after the war in the Museum of Fine Arts. Occupying a 17th-century farmhouse is the Norman Bocage Museum, where you can see a collection of traditional objects and artefacts depicting typical local farmyard scenes.
8
La Côte des Havres
Discover the place where fresh and sea water meet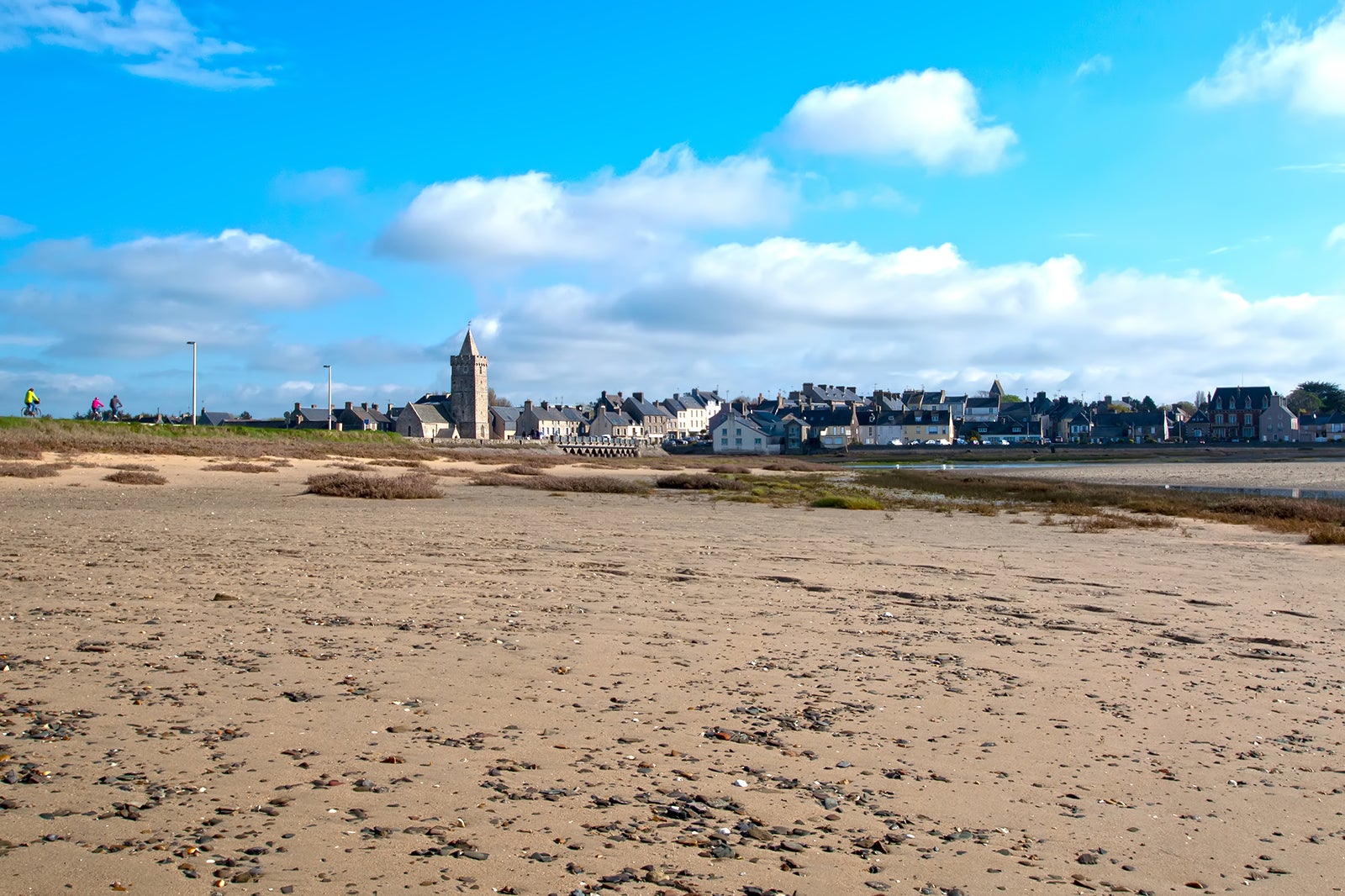 Couples
Photo
Budget
Adventure
La Côte des Havres on the west coast of la Manche is formed by a succession of 8 stunning harbours between picturesque Carteret and Granville. The coastline is renowned for its wild, beautiful landscapes. Immense white-sand beaches, coastal dunes, rivers, and salt marches create a unique landscape, which changes depending on the tides.
You'll find most places along this 70-km-long coastline are excellent for a romantic walk and exploration of the local biodiversity. It's often possible to meet large populations of sheep grazing when the sea is out, or spot migratory birds coming here to feed and breed. At low tide, you'll also be able to get up close to oyster beds and mussel posts.
9
Villedieu-les-Poêles
Find a rare copper souvenir from traditional craftsmen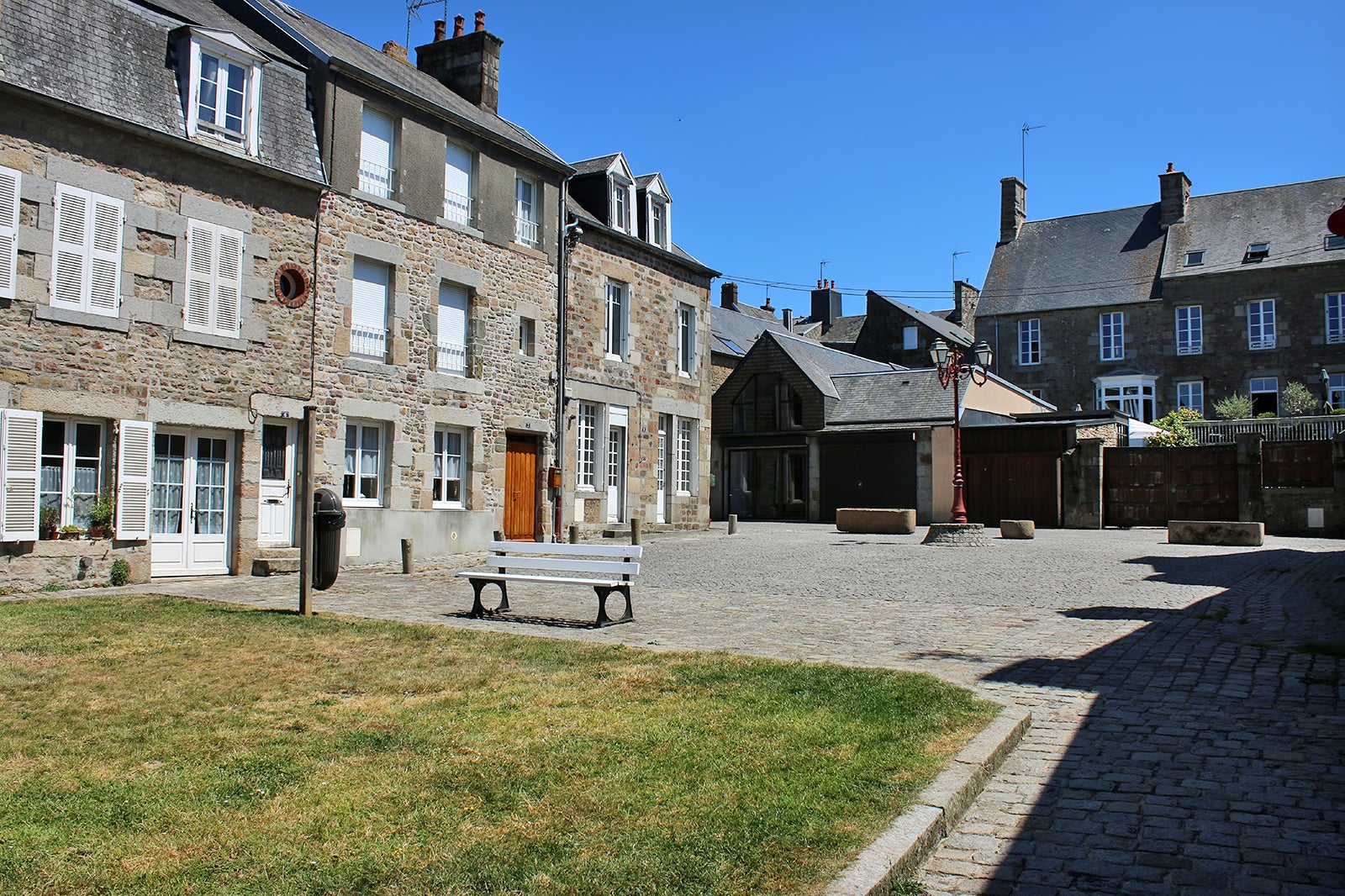 Villedieu-les-Poêles is a great destination for artisanal tourism. The commune proudly holds the label of the Ville et Metiers d'Art (French Arts & Crafts Association) in recognition of the excellence of its traditional metal and copper working since the 11th century. You'll be able to buy rare copper kitchen utensils and local handcrafts here – a unique souvenir, for sure. You can also visit a copper museum, a pewter house, and a lace workshop.
Villedieu-les-Poêles is also famous for the artisanal manufacture of large church bells. Visit the 18th-century foundry, Cornille Havard, where you can learn about the heritage of bell founders since the Middle Ages. An interesting fact is that this foundry produced 9 bells for Notre-Dame de Paris Cathedral for its 850th anniversary.
Location: 50800 Villedieu-les-Poêles-Rouffigny France
10
Cotentin and Bessin Marshes Regional Natural Park
Observe birds in their natural habitat
Couples
Families
Photo
Budget
Adventure
Parc Naturel Régional des Marais du Cotentin et du Bessin (Cotentin and Bessin Marshes Regional Natural Park) has a unique charm and stunning beauty. Stretching across the Cotentin peninsula, this preserved area consists of typical Normandy's bocage landscapes, polders, marshes, and meadowlands. You'll be able to see a large variety of flora and fauna of international importance here.
Next to Carentan town, the Maison du Park is a great place to raise your awareness about local biodiversity. You'll be able to observe birds in their natural environment either on foot, by boat, or even on a horse. You can also visit exhibitions on this nature reserve as well as find plenty of tips on hikes and bike rides along the coast and in the marshes.
Location: Maison du Parc, 3 village Ponts d'Ouve, 50500 Saint-Côme-du-Mont, France
Open: Tuesday–Saturday from 9.30 am to 1 pm and from 2 pm to 5.30 pm (closed on Mondays)
Phone: +33 (0)2 33 71 65 30
Back to top