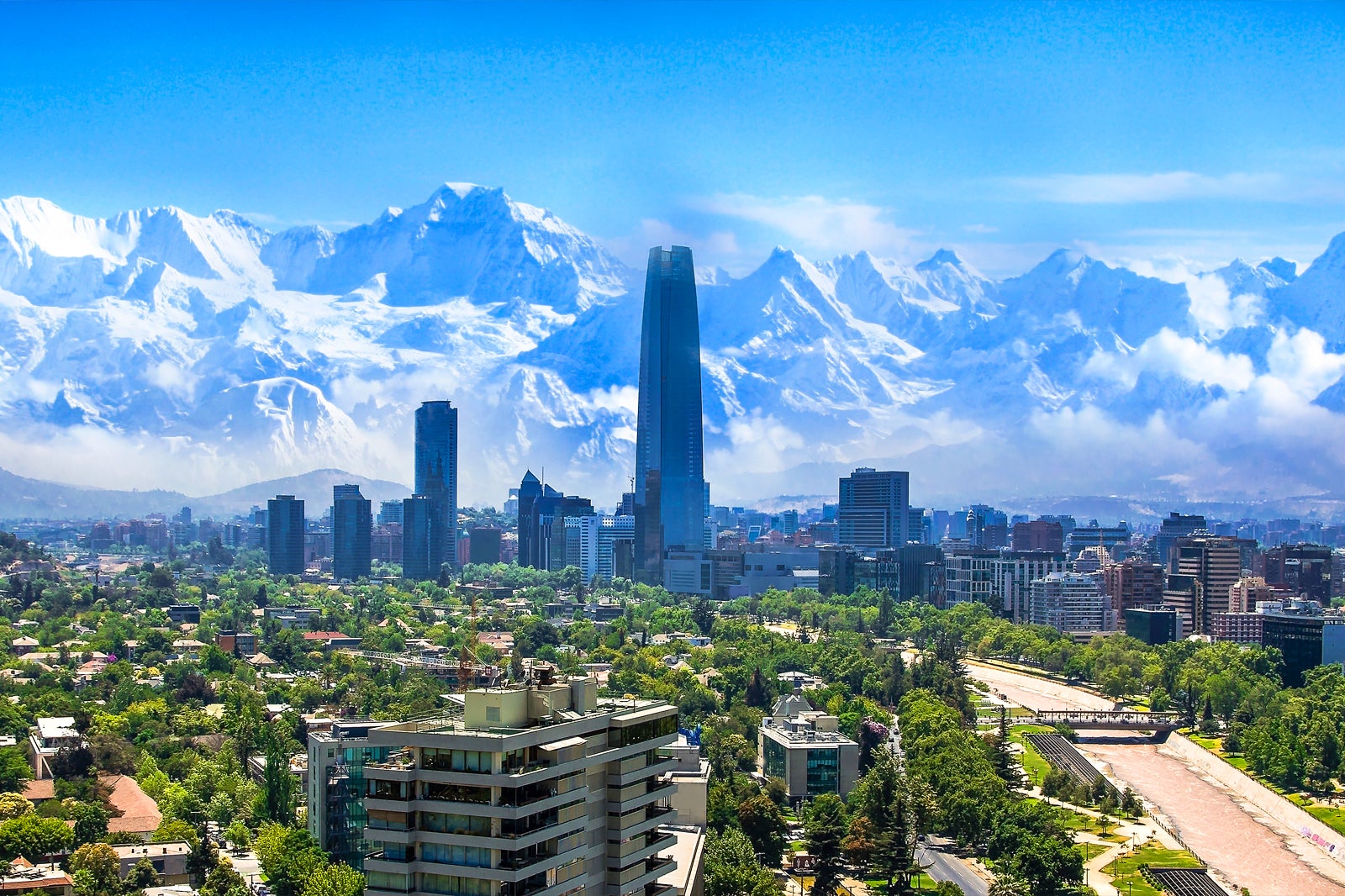 Santiago
What you need to know before you go
In Santiago, a visit to the Metropolitan Park will lead you to a major zoo, a lush botanical garden, and a hilltop sanctuary. Here, as you cruise along historic cobblestoned streets, a side-step into one of the city's many cutting edge galleries could lead you to the next big thing in the art-world.
For shopaholics, the upscale boutiques of Vitacura and the massive shopping complexes in Las Condes offer a variety of brands. Las Condes—with its many nightclubs and live music venues—is also the top spot for late-night revelry in Santiago.
What to see & do in Santiago
Featured stories & fun stuff
10 Best Things to Do in Santiago

The best things to do in Santiago de Chile invite visitors from all walks of life to peel back the sun-drenched layers and marvel at the city's authentic eccentricity. Santiago is nestled in a vibrant South American valley surrounded by the snow-capped Andes. Housing original Chilean culture that showcases culinary treats, superb historical hotspots and contrasting neighbourhoods, the...
Where & what to eat in Santiago
10 Ways to Eat and Drink Your Way Around Santiago

Set in Chile's fertile Central Valley, Santiago offers hungry travellers a rich variety of food to try from tasty street bites like completo hot dogs to elaborate dishes created by award-winning chefs. Use this handy guide to find out where to go in Santiago to find locals eating the best of Chilean culinary offerings. Delve into the markets to...
Back to top