10 Best Things to Do This Summer in Belek
Make the Most of Your Summer in Belek!
Some of the best things to do this summer in Belek take place on its 16-km-long beach, which overlooks the Taurus Mountains and the Mediterranean Sea. The resort town's warmest months are July and August, attracting crowds looking to lounge on its award-winning beach.
Belek is also a renowned golfing destination in Turkey. It's home to well over a dozen world-class golf clubs, many of which have hosted world championships and famous players. Some of Antalya's most beautiful national parks are within a short drive of Belek – great if you're more into hiking than golfing. Make the most of your summer in Belek with our guide to the town's most popular attractions.
1
Belek Public Beach (Belek Halk Plajı)
A public beach offering excellent outdoor fun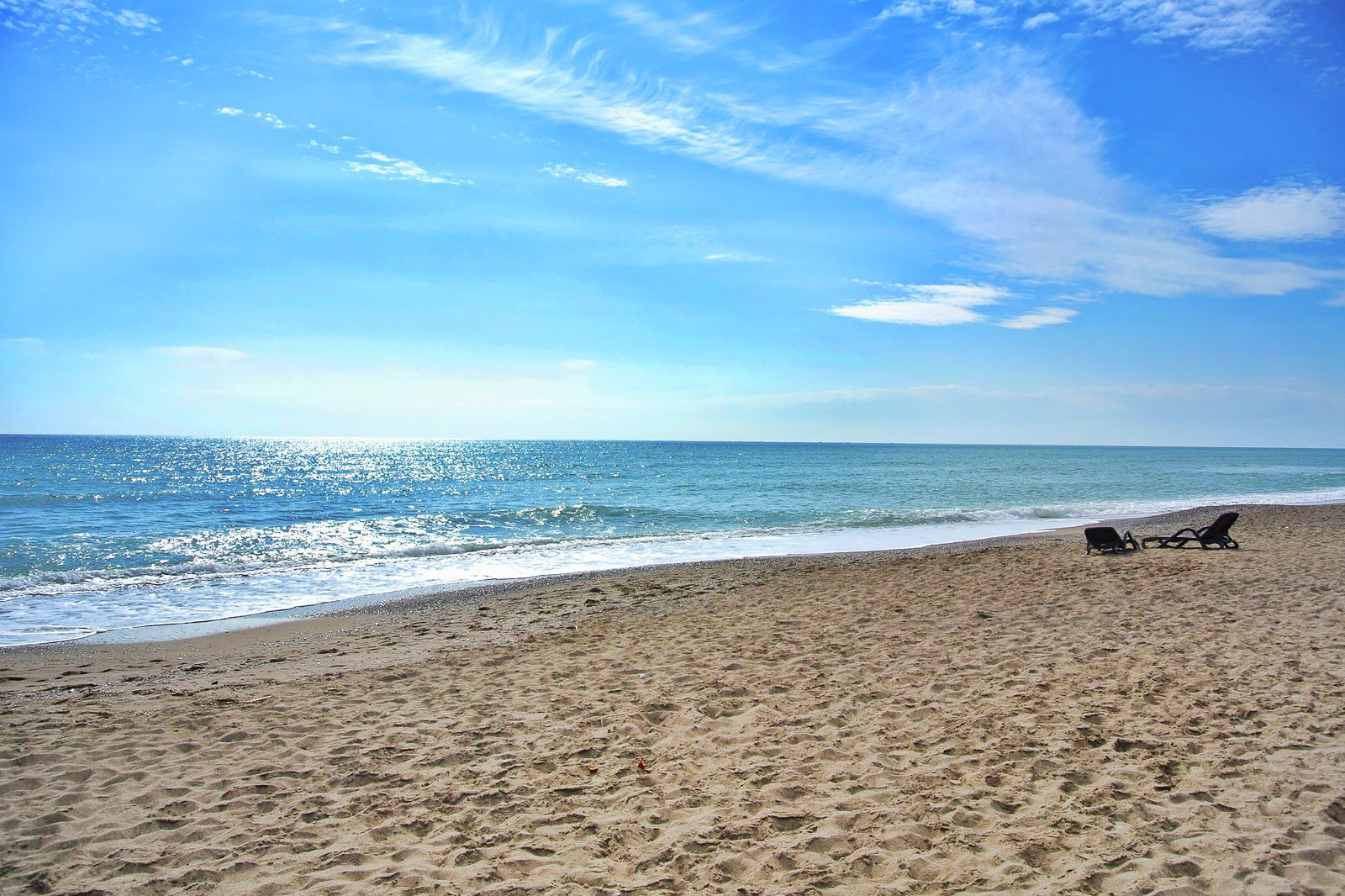 Belek Public Beach (Belek Halk Plajı) is the go-to spot for outdoor recreation. The Blue Flag-awarded beach stretches over 16 km, with several world-class golf clubs and 5-star resorts along its length. Parts of the beach that contain facilities like sun loungers, water sports equipment, and volleyball courts are exclusive to these hotels.
Head to the large beach park right next to Belek Halk Plajı to find a kid's playground, cabana chairs, fitness equipment, and a go-kart track. There are plenty of restaurants, cafés, and bars if you're feeling peckish after a day at the beach.
Location: Belek, Belek Beach Park, 07506 Serik/Antalya, Turkey
photo by Alex Kulikov (CC BY 2.0) modified
2
Belek golf clubs
Tee off at Turkey's most popular golf courses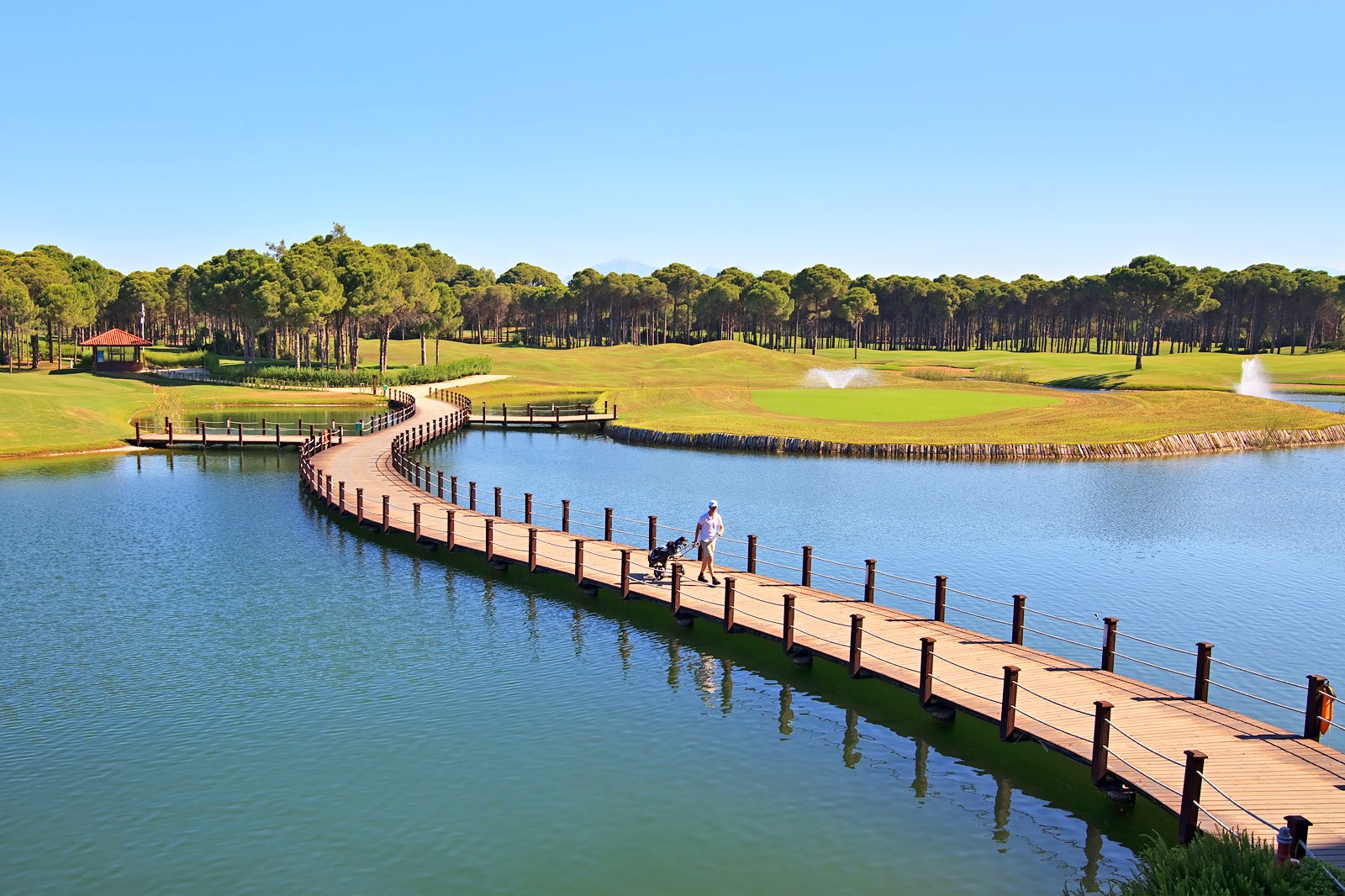 Belek has a compact collection of luxurious golf courses, many of which are among the best in Turkey. Their manicured greens parallel the town's 5-star resorts and sandy coast, offering a scenic backdrop of the Mediterranean Sea and the Taurus Mountains.
The par-72 Montgomerie Golf Complex has 8 lakes and a parkland forest within its 104-hectare property. Carya Golf Club is a great choice for night-time golfing thanks to its fully lit course, while Sueno Golf Club has dune and pine courses with varying lengths of play and challenges. As golfing is one of the most popular activities in Belek, it's a good idea to book your tee-off times in advance.
3
Bogazkent Beach
Great for sailing and windsurfing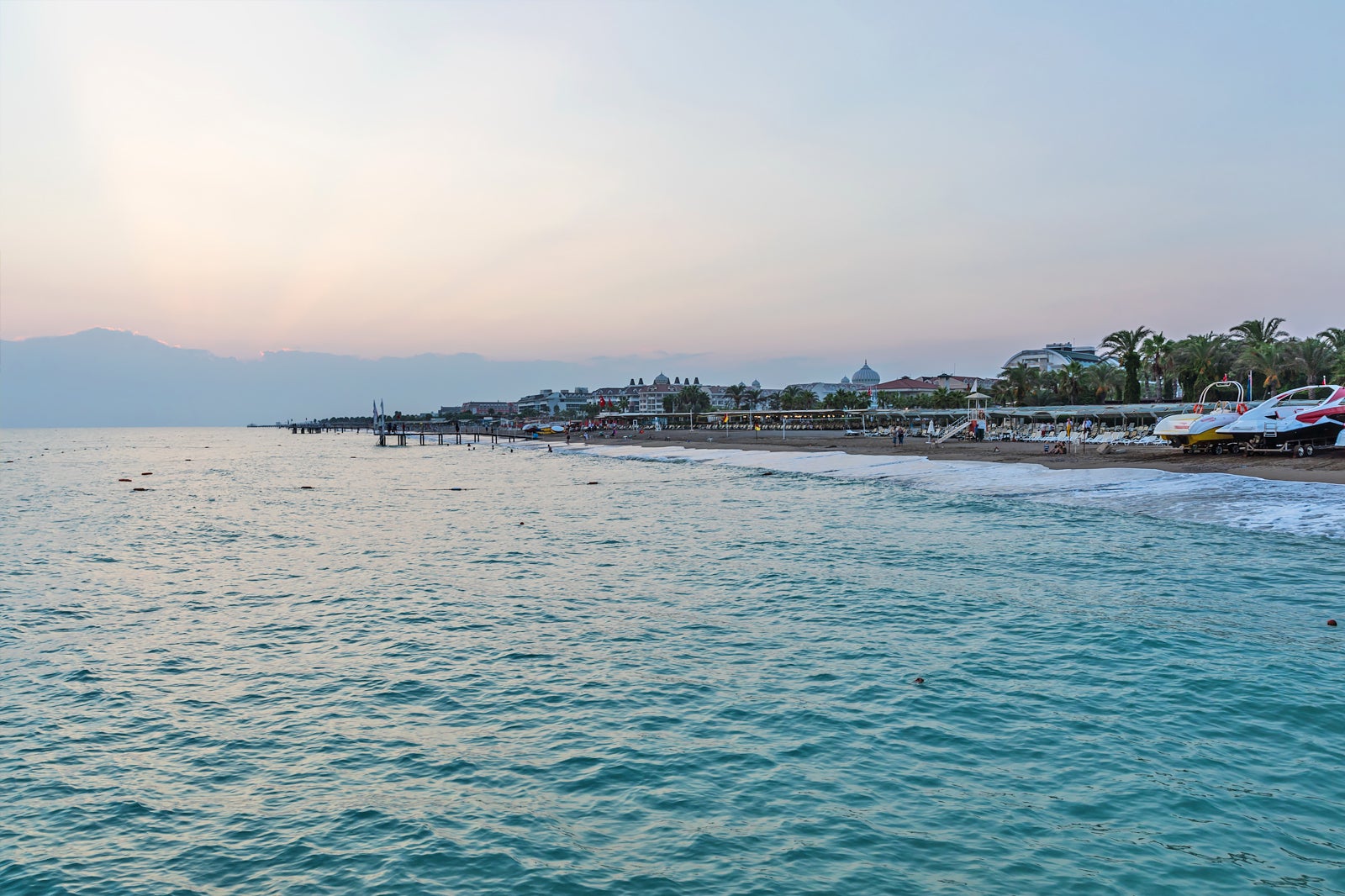 Bogazkent Beach has a natural dune landscape and a wide sandy expanse. Located east of the Kopru River's mouth, it's a very popular place for recreational activities like windsurfing or sailing. Turtles often come to lay eggs on its shores, especially near the dunes.
The eastern part of Bogazkent Beach has many all-inclusive hotels and resorts overlooking the Mediterranean Sea. It's usually busy with families, so head towards the central or western end for a relaxing atmosphere. Swimming is quite safe, thanks to mild waves on both ends of the beach.
Location: Boğazkent, Mimar Sinan Cad., 07500 Serik/Antalya, Turkey
4
Aspendos Ancient City
Explore magnificent ancient ruins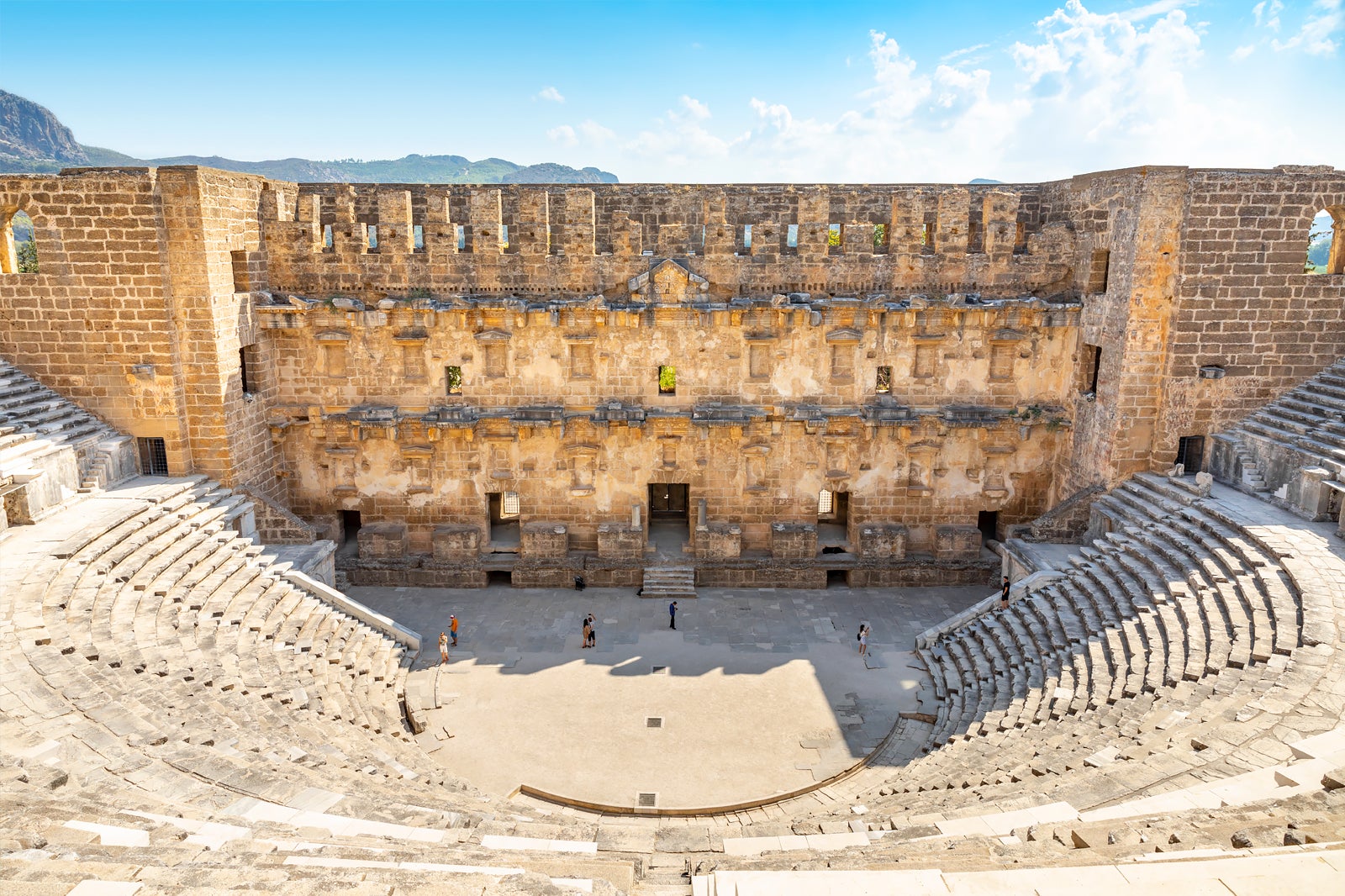 Aspendos Ancient City is one of Antalya's most magnificent archaeological sites. You can find it in the ancient region of Pamphylia, about a 20-minute drive from Belek. This ancient Greco-Roman city consists of a nymphaeum, basilica, and Aspendos Antik Tiyatrosu (Aspendos Theatre), as well as the 13th-century Eurymedon Bridge, which straddles Köprüçay River.
The well-preserved ancient theatre is still in use and remains one of the region's best places to catch opera and ballet performances. Experiencing the annual Aspendos Opera and Ballet Festival is one of the best things to do in summer in Belek.
Location: Sarıabalı, 07500 Serik/Antalya, Turkey
5
Kurşunlu Waterfall
A national park with picnic areas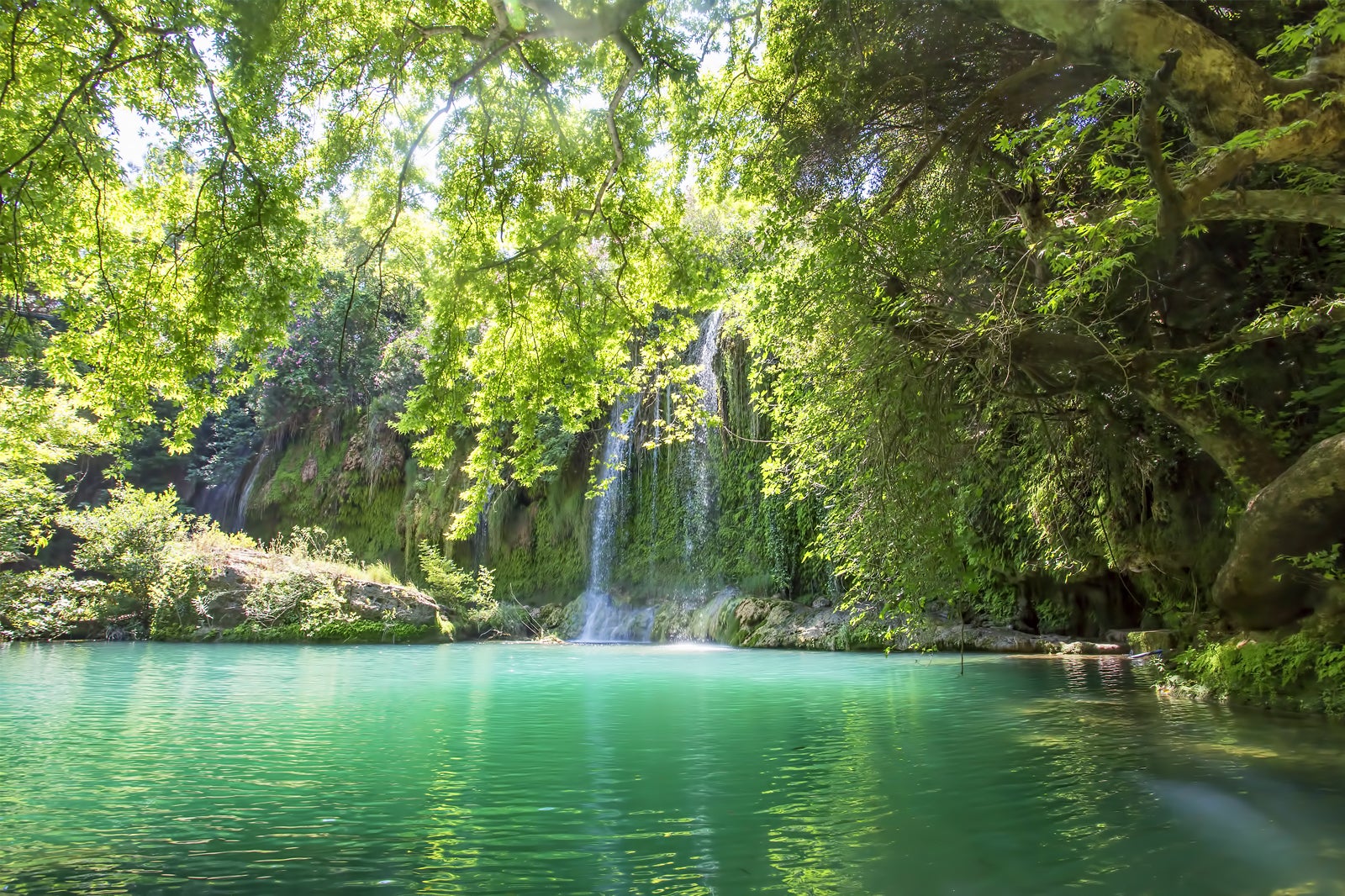 Kurşunlu Waterfall is the centrepiece of a 587-hectare national park in Antalya, which features picnic areas and beautiful scenery along an Aksu River tributary. This natural wonder is great for escaping the heat (and summer beach crowds) of Belek, just 30 minutes away by car.
The waterfall is surrounded by a dense pine forest, which is home to wild rabbits, squirrels, woodpeckers, and tortoises. It takes around 30 minutes to reach the falls on foot. Viewing platforms, picnic areas, playgrounds, and parking spaces are available in the national park.
Location: Kurşunlu, Kursunlu Şelalesi, 07119 Aksu/Antalya, Turkey
Open: Daily from 8 am to 6.30 pm
Phone: +90 (0)242 433 2218
6
Perga
A well-preserved ancient city from 1300 BC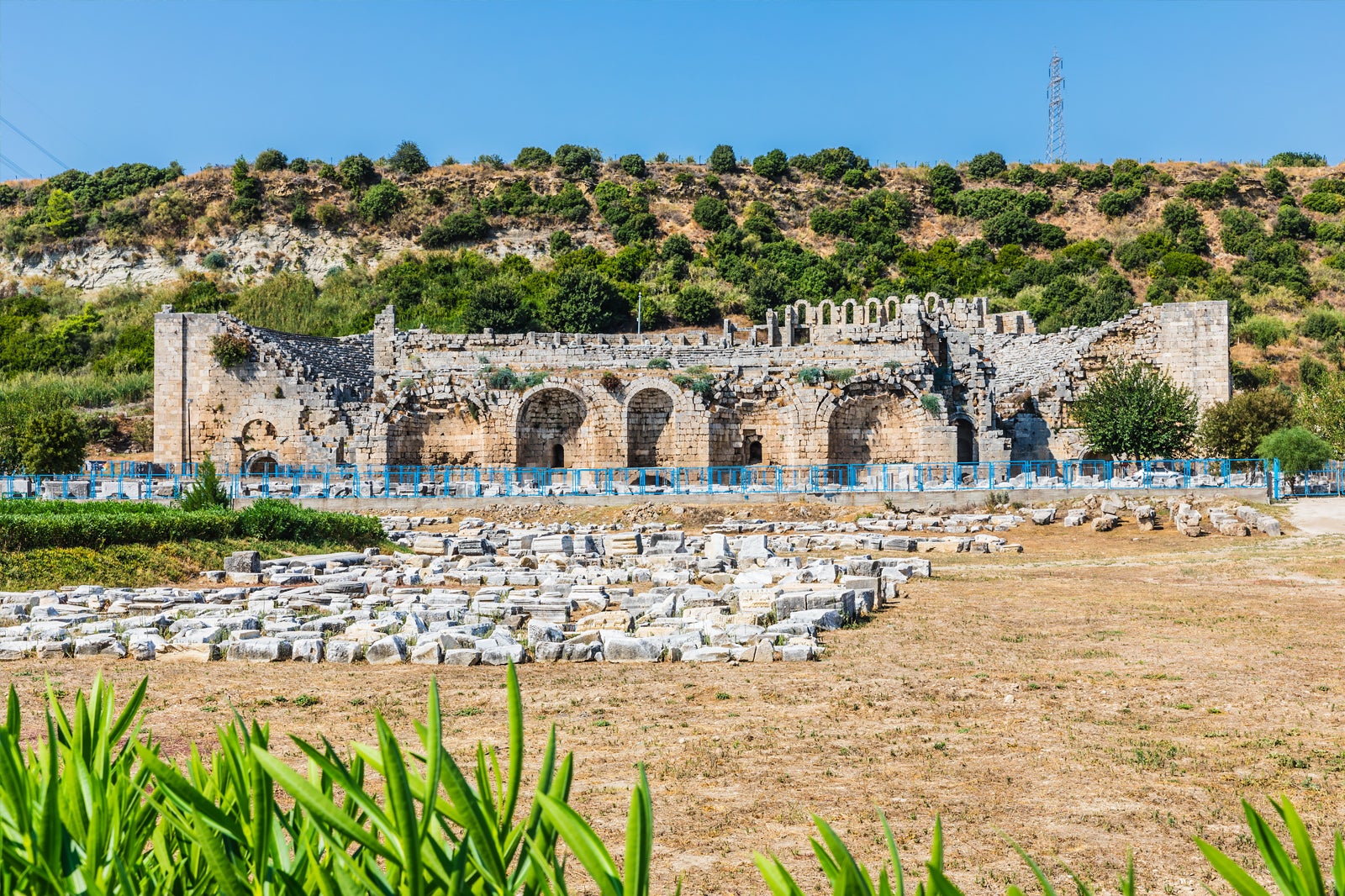 The Ancient City of Perga is a well-preserved archaeological site in southern Turkey's Anatolia region. It contains Roman structures dating back to 1300 BC, such as a temple, baths, 2 basilicas, and an acropolis. Its centrepiece is the ruin of a large amphitheatre that could accommodate 14,000 people. Beautiful stone statues, carvings, and marble reliefs can be found throughout the city.
Guided tours of Perga are available if you want to take a closer look at the complex. You'll learn about the city's unique method of water drainage and its former residents during the 11th century. The Ancient City of Perga is around 28 km northwest of Belek.
Location: Barbaros, Perge Yolu, 07112 Aksu/Antalya, Turkey
Open: Daily from 8 am to 4 pm
Phone: +90 (0)242 426 27 48
7
Altinbesik National Park
One of the world's longest and biggest cave systems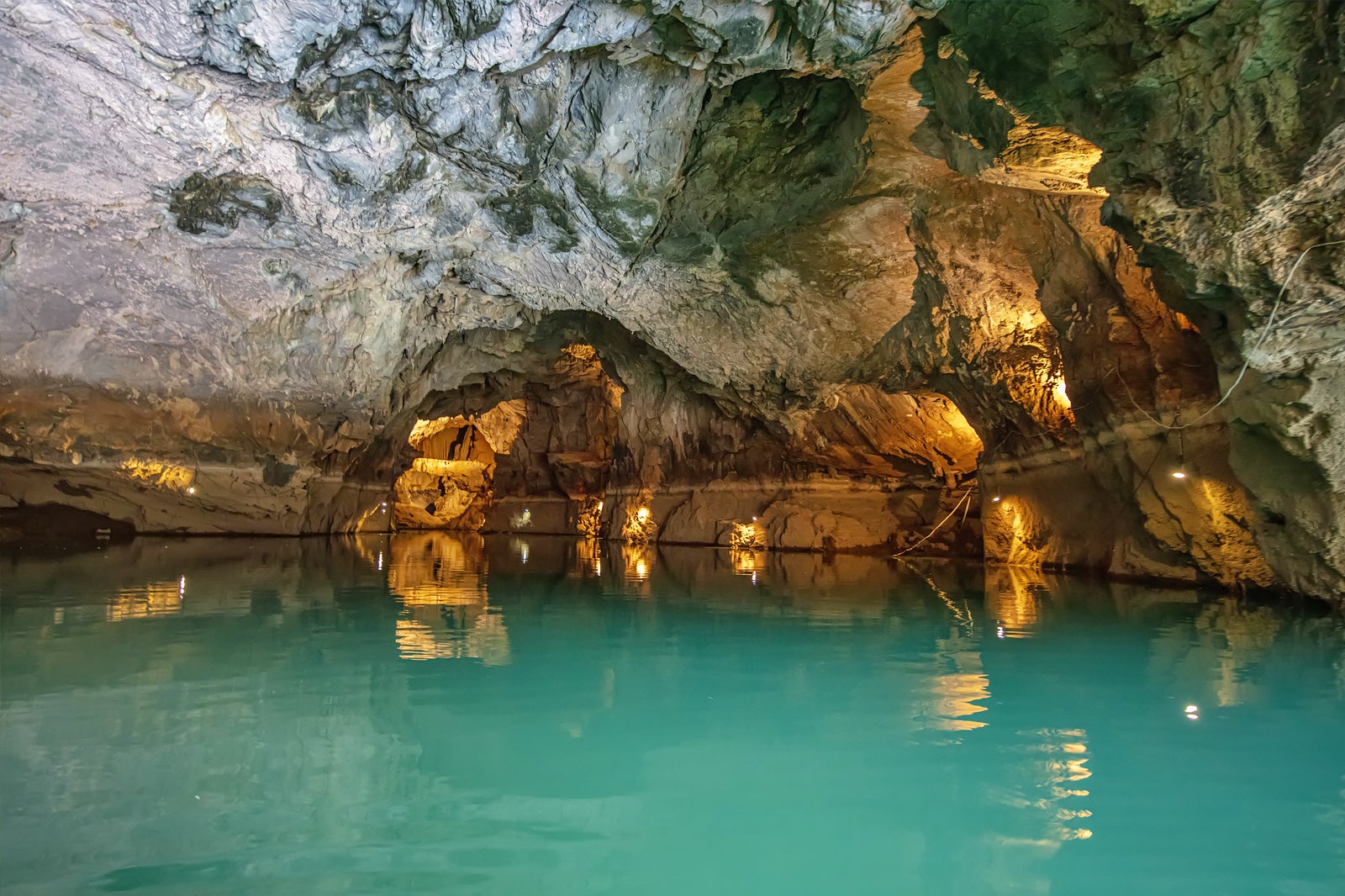 Altinbesik Cave National Park in Antalya offers plenty of outdoor activities throughout the year. Its main attraction is the Altinbesik Cave, which has a 101-metre-tall entrance taking you inside a karstic system that's 2,500 metres in length.
You'll pass several ponds throughout your journey inside. The most photogenic part of the cave is at its rather steep exit, with white travertine covering the walls. Altinbesik Cave National Park is also great for hiking during summer – you might be able to spot wild wolves, foxes, and goats.
Open: Monday–Friday from 9 am to 6 pm (closed on weekends)
8
The Land of Legends
Fun waterslides, thrill rides, and shopping in Belek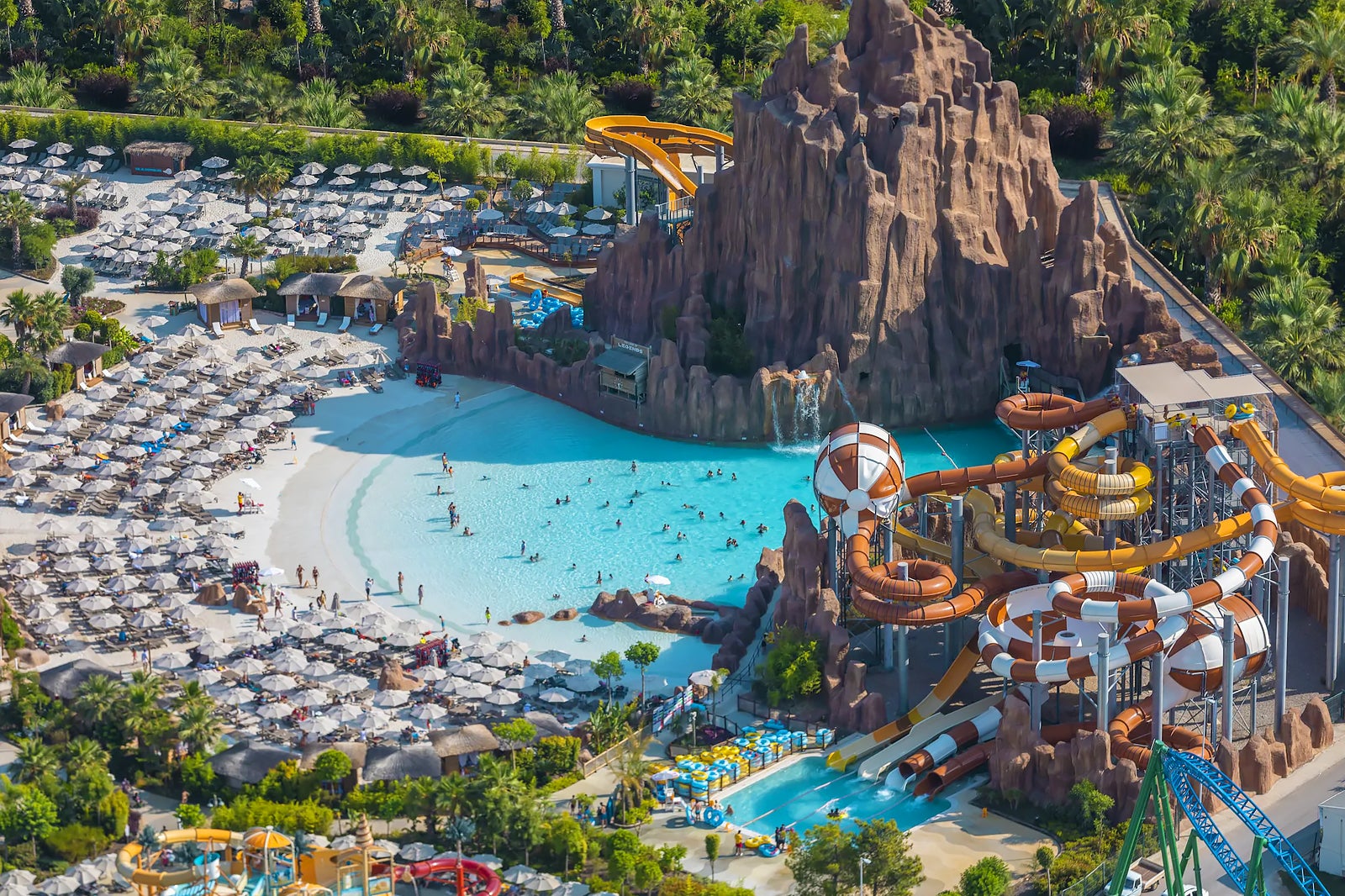 The Land of Legends Theme Park in Belek combines an adventure park, theme park, and waterpark into one. There's plenty for adults to enjoy, too, as the complex has a 5-star hotel (Kingdom Hotel) and a shopping arcade.
The Land of Legends Theme Park has about 20 thrilling rides for almost all ages. Great for an adrenaline rush are the Hyper Coaster, which takes you on twists up to 62 metres high, as well as the Typhoon Coaster, where you can enjoy a 525-metre-long journey that ends with a splash. A kid-friendly attraction is the 5th Dimension – this indoor cinema has about a dozen special effects, including wind and sprays, to amp up the movie-watching experience.
Location: Kadriye Mahallesi No.1, D.No 515, 07525 Serik, Turkey
Open: Aqua Park: daily from 10 am to 10 pm. Adventure Park: daily from 10 am to 5 pm (hours may vary)
9
Köprülü Canyon
Enjoy white-water rafting along the Köprü River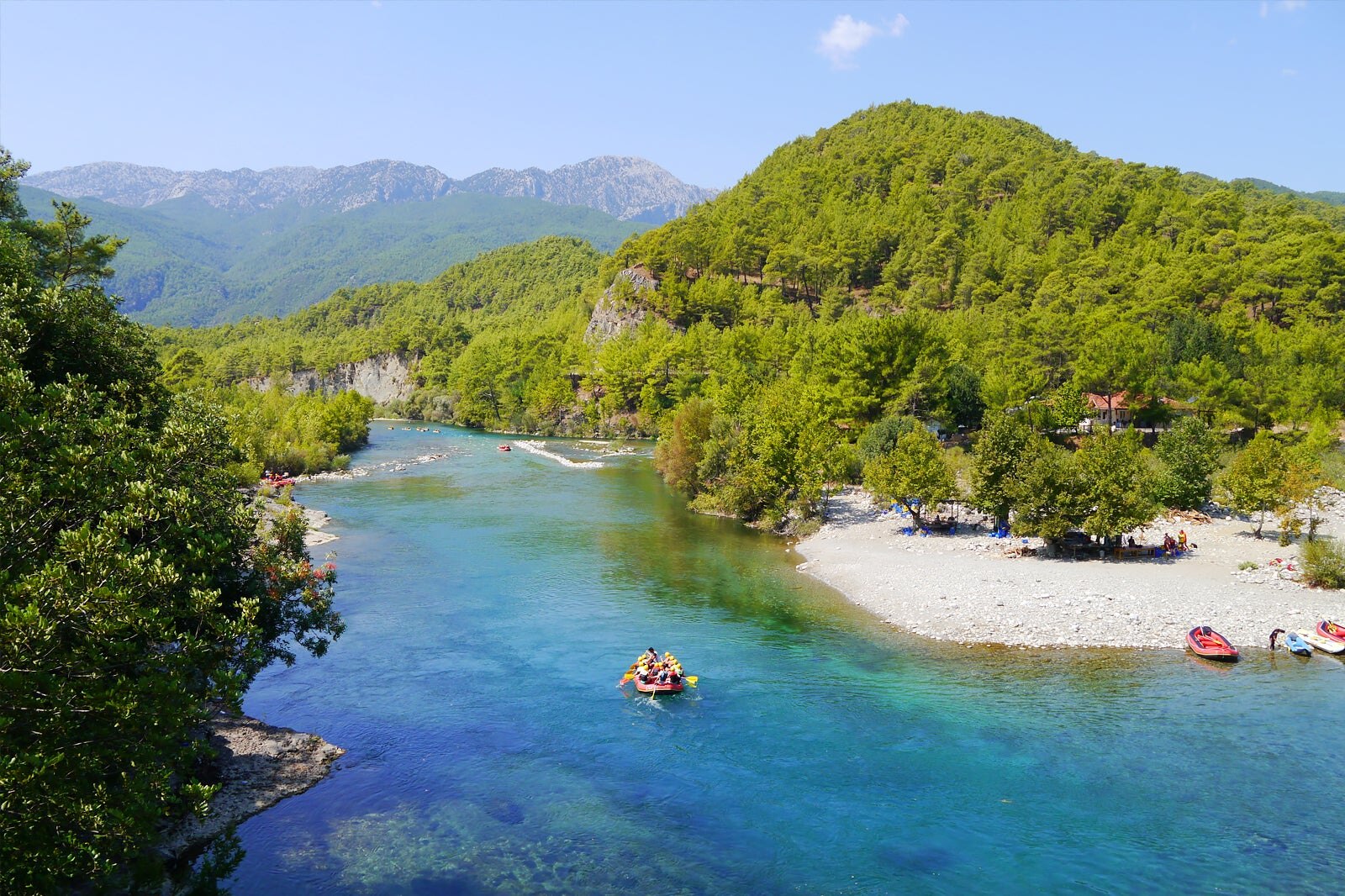 Koprulu Canyon is a prominent national park in Antalya, about 61.5 km north of Belek. It offers plenty of adventure in the great Turkish outdoors, especially water sports. There are plenty of land-based challenges in Koprulu Canyon, including ziplining and canyoning.
Koprulu Canyon stretches 14 km along the Köprü River, where you can enjoy white-water rafting while passing ancient ruins, cypress-forested crags and the ancient Oluk Bridge. Most rafting adventures start from the town of Kasimlar and end at the village of Degirmenozu.
Location: Bozyaka, 07550 Manavgat, Antalya, Turkey
10
Aquapark Güral Premier
A waterpark within an all-inclusive resort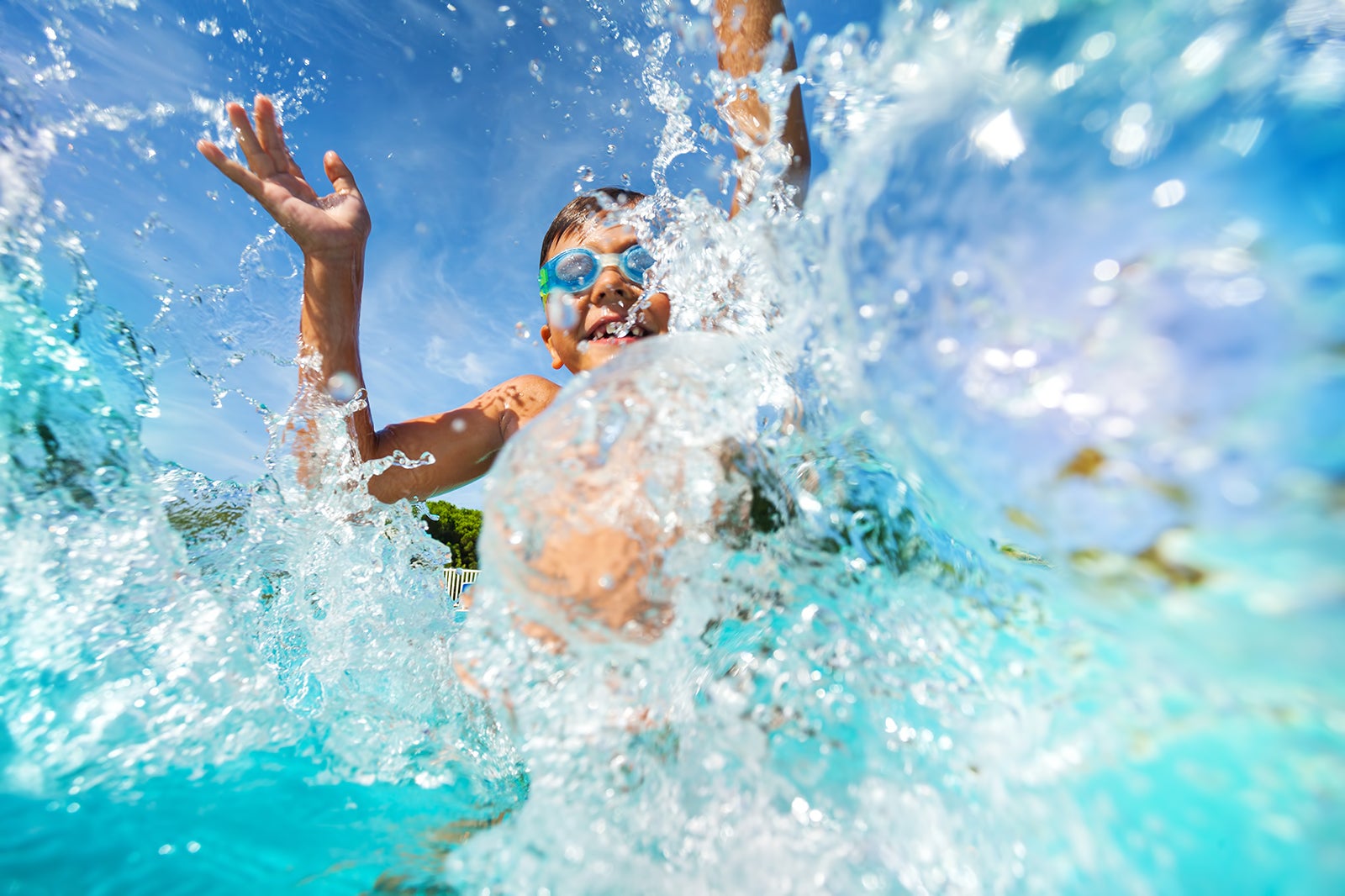 Aquapark Güral Premier is a great place to enjoy family-friendly waterslides and rides in Belek. Part of an all-inclusive resort of the same name, the waterpark is just a few steps from the 16-km-long Belek Public Beach.
Within the 22-square-metre complex are 26 waterslides. Nine of these are catered to adults, namely Body Slide, Freefall, Tunnel Freefall, Up Hill Flying Boats, Kamikaze, Blackhole, Turbo Lance, Rafting Slide, and Space Boat. Besides Aquapark Güral Premier, guests at the resort can find tennis courts, weekly events of kids, and a good range of restaurants.
Location: Arapsuyu Mahallesi, Kaleiçi Lara Beach Altınkum, 07506 Konyaaltı/Antalya, Turkey
Open: Daily from 9 am to 6 pm
Back to top