10 Things to Do in Albufeira When it Rains
What to Do When Rain Spoils Plans in Albufeira
Albufeira might be best known for its 300-plus days of sun each year and body-bronzing temperatures, but even this corner of the Algarve gets a spot of rain now and then. Don't despair if the clouds do roll in, though. That holiday isn't on the rocks, because there are stacks of indoor and rain-ready activities just waiting for you to uncover.
Whether you're a wine aficionado, looking to unwind, or just keen on casing out local Algarvian history, there are many rainy-day options in the coastal city. They take you inside, underground, and to cosy restaurants and shopping malls, all to help you dodge the rain and stay dry on your holiday in Albufeira.
1
Wine tasting
Sample the reds and whites of the Algarve in a dry cellar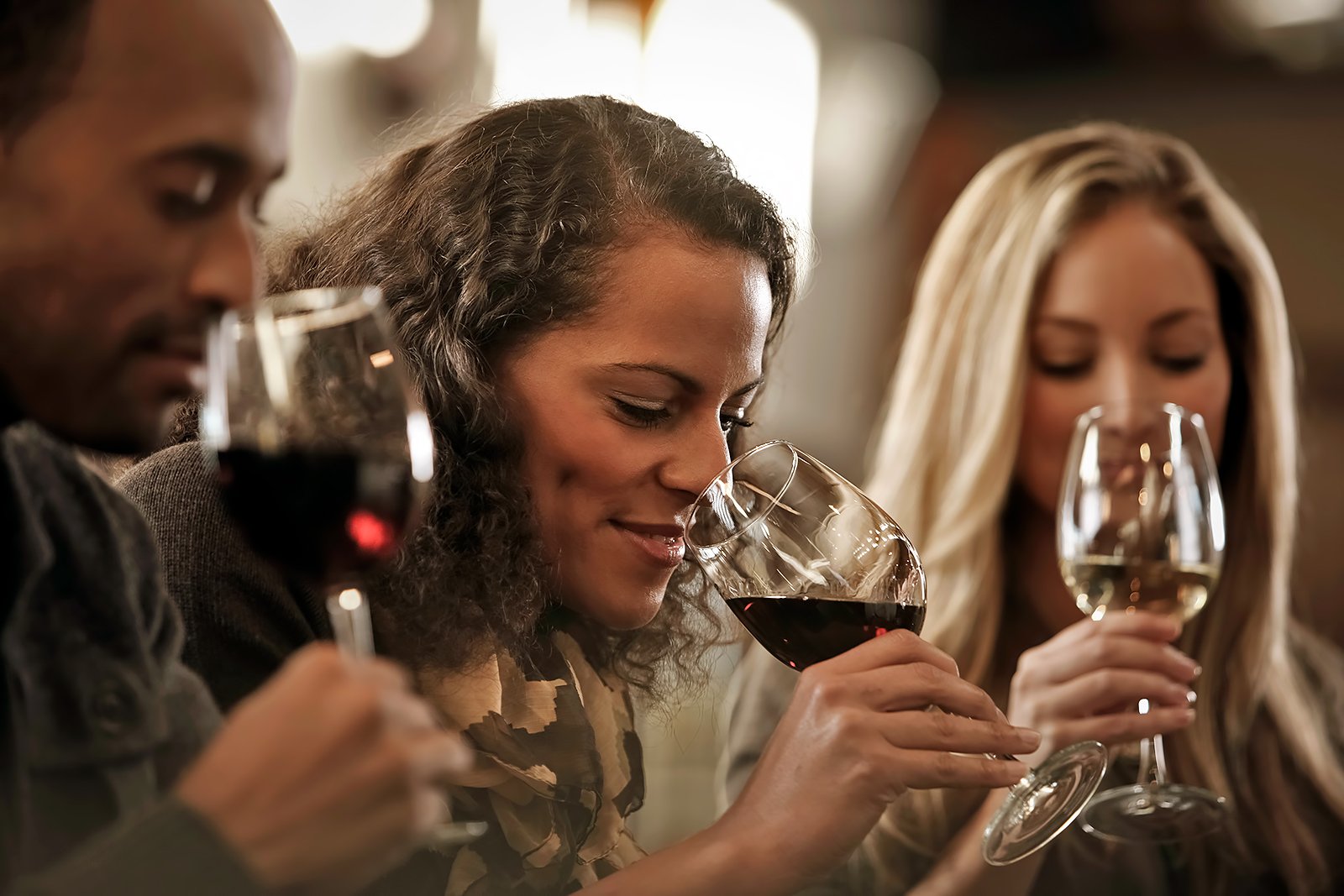 You can find a multitude of wine cellars dotting the hills of the Algarve, to the north and west of Albufeira. Most are within an easy hour's drive, but you might be best off taking an organised tour, which usually encompasses historic towns like Silves while also letting you glug as much of the good stuff as you like.
There's a long tradition of winemaking in southern Portugal. Lush, fertile farmlands, green hills, and a microclimate fed by the Atlantic trade winds have resulted in excellent wineries throughout the region. In fact, the area of Lagoa, wedged between Albufeira and Portimao, is a designated DOC region for vineyards, so you certainly won't be short on places to enjoy wine tasting during your holiday.
2
Galeria de Arte Pintor Samora Barros
See the work of well-known local artists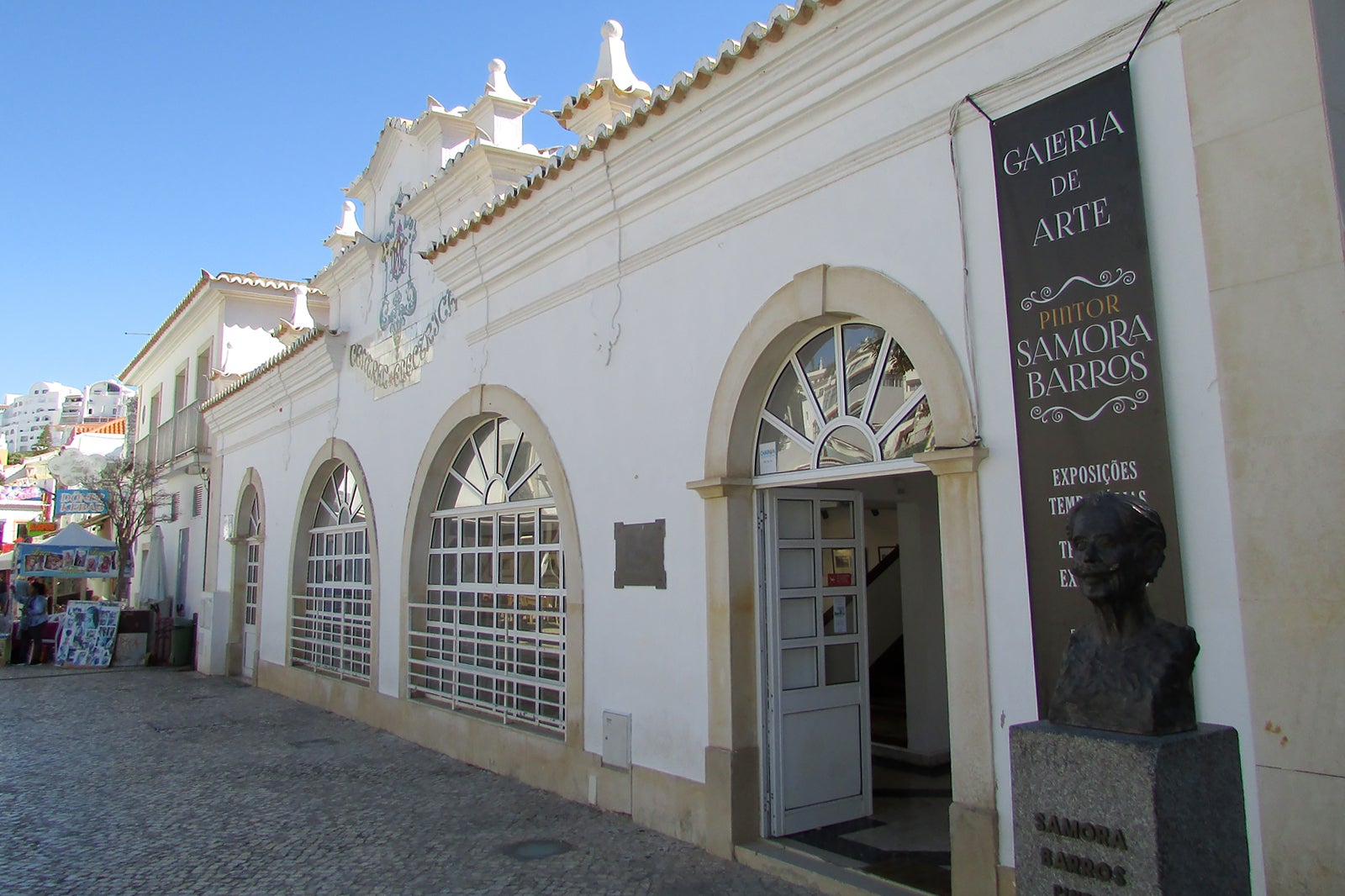 Galeria de Arte Pintor Samora Barros is named after Albufeira's most famous artistic son and so-called Painter of the Algarve, Samora Barros. This local gallery occupies a handsome building that served as an electrical power station at the turn of the 20th century. It now glows brilliant white in the maze-like middle of the Old Town.
Inside, you'll find regularly rotating exhibits showcasing both established and upcoming artists from Albufeira and the greater Algarve. You really never know what you'll get. Will it be edgy graffiti murals? Perhaps stone-carved sculptures? Maybe Dadaist canvasses that'll have you thinking for the rest of the holiday?
Location: Tv Candido dos Reis, 2, 8200-064 Albufeira, Portugal
Open: Monday–Saturday from 9.30 am to 12.30 pm and from 1.30 pm to 5.30 pm (closed on Sundays)
Phone: +351 289 542 867
photo by Kolforn (CC BY-SA 4.0) modified
3
Albufeira Municipal Museum of Archaeology
See Roman mosaics and unravel regional history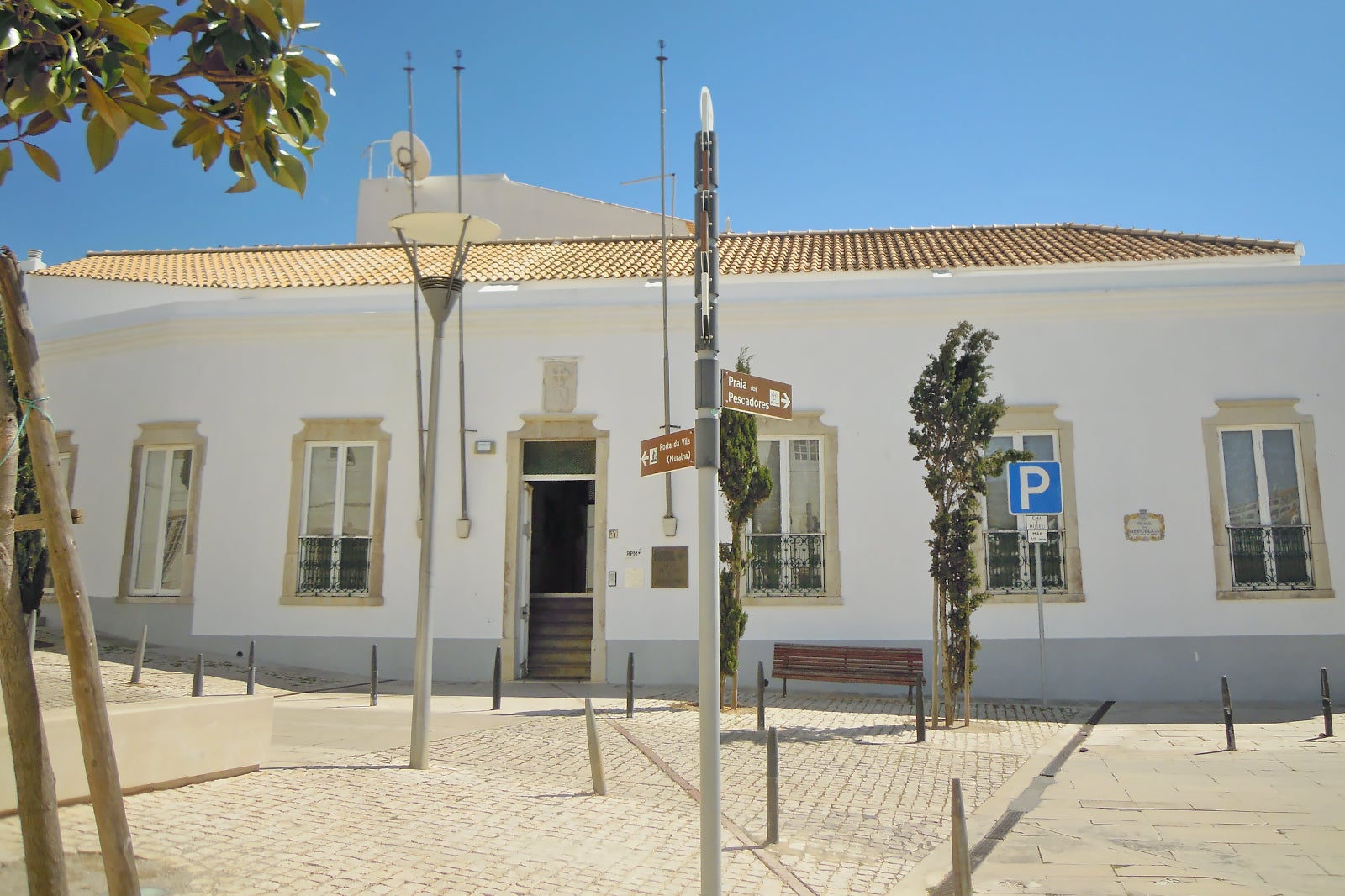 The Albufeira Municipal Museum of Archaeology sits perched on the clifftops above the glimmering gold beaches of Albufeira. It's within easy walking distance of the Old Town and Albufeira Marina, making it the perfect escape from any sudden rainclouds.
Opening a window onto the long and rich past of the Algarve region, the museum's displays chronicle the very oldest, prehistoric age of Portugal and Europe. On top of that, you can see polished Roman mosaics, fragments of ancient pottery, and great cannons that once dotted fortresses during the Age of Discovery.
Location: Praça da Republica, 1, 8200-146 Albufeira, Portugal
Open: Tuesday from 9.30 am to 12.30 pm and from 1.30 pm to 5.30 pm, Wednesday–Friday from 9.30 am to 5.30 pm, Saturday–Sunday from 9.30 am to 12.30 pm and from 1.30 pm to 5.30 pm (closed on Mondays)
Phone: +351 289 599 508
photo by Kolforn (CC BY-SA 4.0) modified
4
Train travelling
Jump on the train to see the backcountry of the Algarve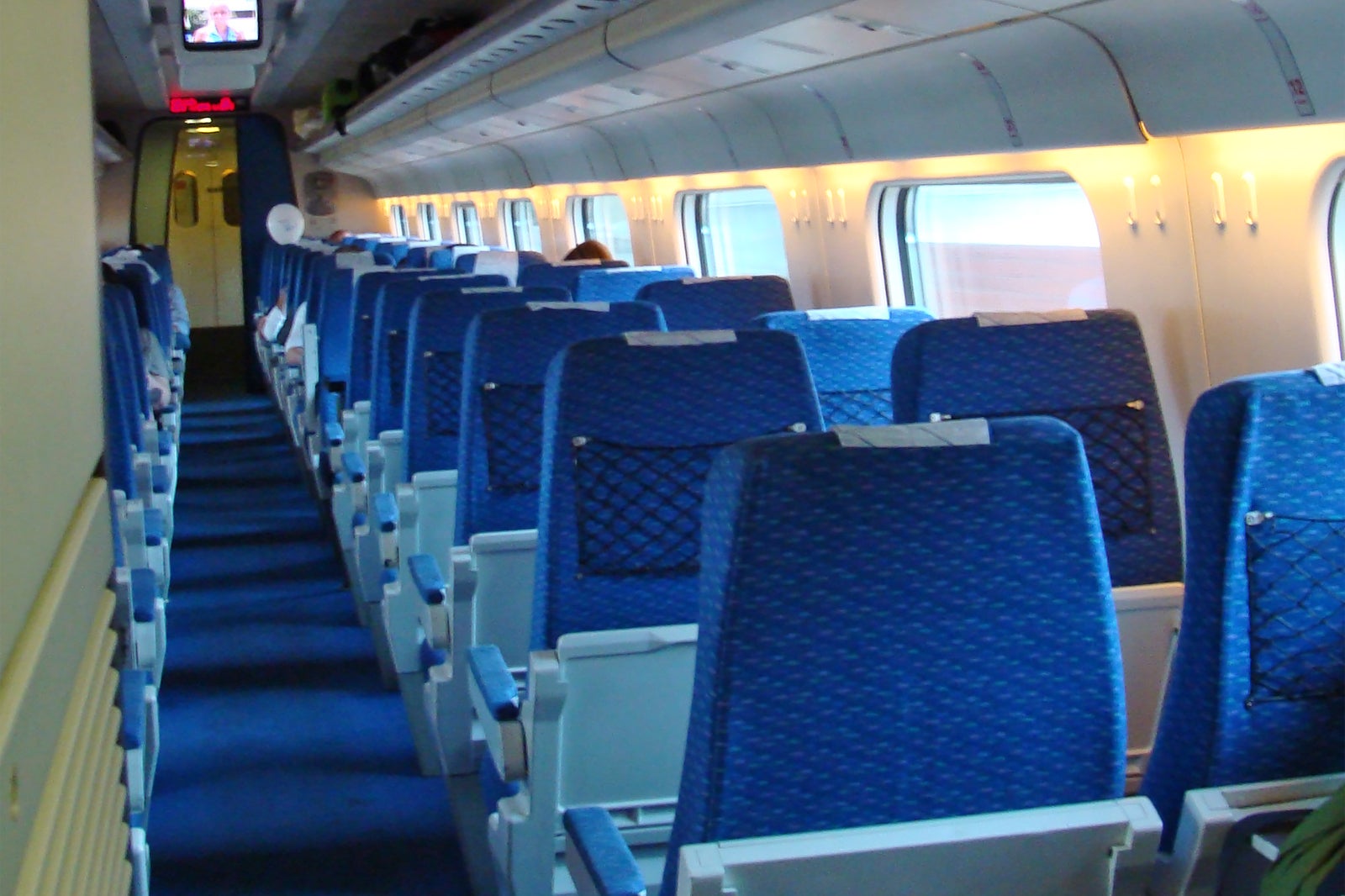 There's a west-east railway that runs through the very heartlands of the Algarve, stopping off in Albufeira as it goes. You can find the local station some 15 minutes' drive north of the Old Town, in the suburb of Ferreiras. Services regularly go from there to nearby towns like Tavira and Lagos, and even further afield.
The journey itself is the real attraction. The undulating backcountry of the region whizzes past the window. Around Tunes, you can spot whitewashed villas dotting the hills. Nearer Fuseta, the carriages run through meadows dotted with pines and wild orchids. You can even visit Vila Real de Santo Antonio, which straddles the border with Spain.
5
Porches Pottery
Shop for traditional Portuguese souvenirs crafted by hand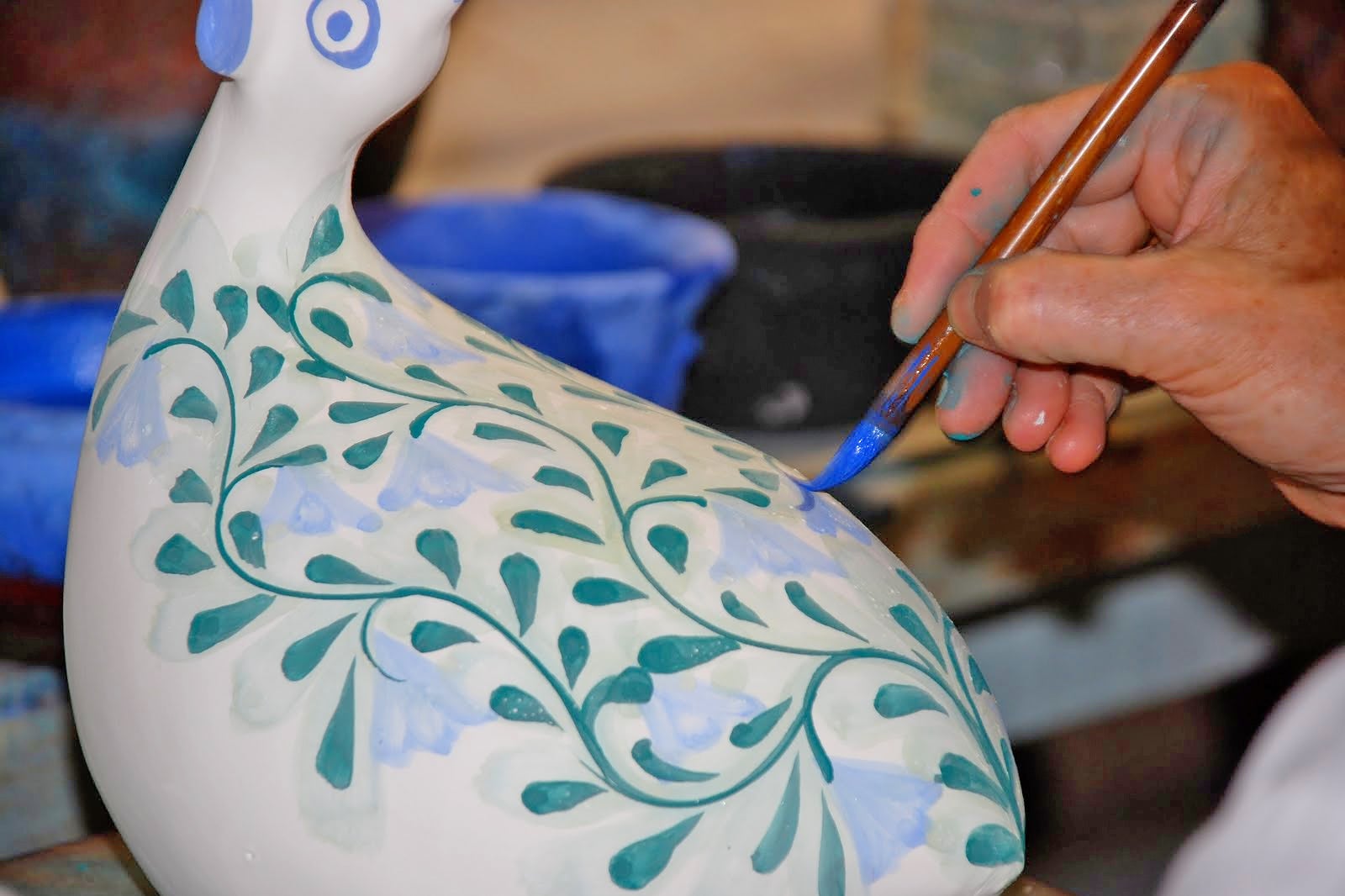 The folk at Porches Pottery have been crafting and selling traditional Portuguese ceramics for over half a century. You can find their vast workshop/warehouse in the little village of Porches. Everything is handmade and follows the artistic legacy of the region, fusing ancient Greek, Celtic, and Moorish designs.
You get to see the local artisans plying their trade, using intricate brushwork and painting techniques to produce beautiful patterned tiles and vases. There's also an onsite shop for bagging Azulejo tiles to take home. Meanwhile, the Café Bar Bacchus offers coffee and lunch at reasonable prices.
Location: EN125, 8400-451 Porches, Portugal
Open: Monday–Friday from 9 am to 6 pm, Saturday from 10 am to 2 pm (closed on Sundays)
Phone: +351 282 352 858
photo by Juliet Swift (CC BY-SA 3.0) modified
6
Museum of Sacred Art Albufeira
Religious art in a beautiful building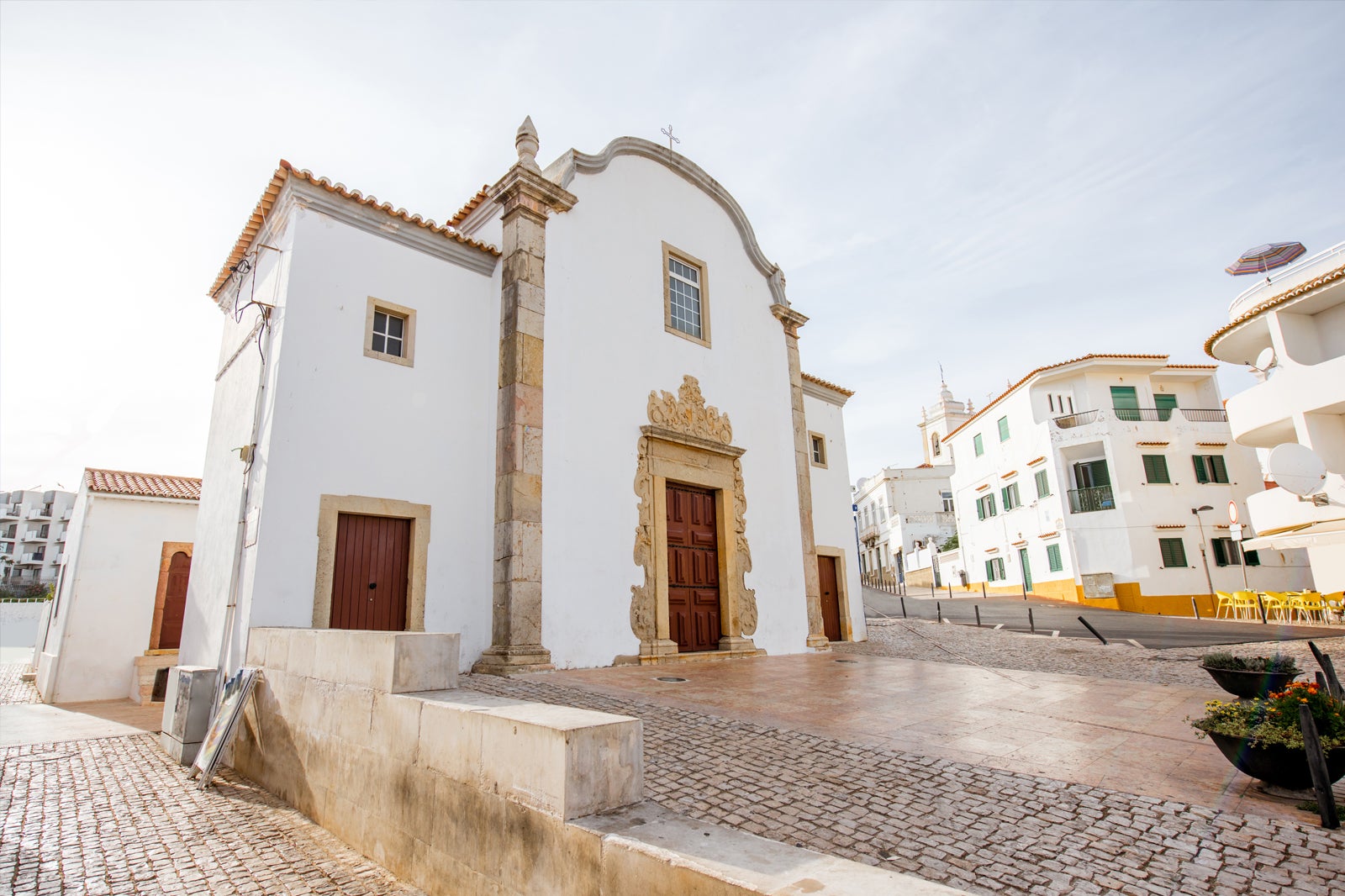 The Museum of Sacred Art hides within a handsome chapel that dates to the 1700s, right on the edge of Albufeira's Old Town. The building itself is one of the museum's biggest draws, with carved entranceways and beautiful additions of Portuguese Baroque architecture.
You can see a small but haunting collection of local religious icons and relics. Many of them come from churches that were damaged during a massive earthquake, which rocked the Algarve in 1755. Be sure to spot the intricate tilework murals and the gold-leafed altar during your visit.
Location: Praca Miguel Bombarda, 9, 8200-146 Albufeira, Portugal
Open: Daily from 10.30 am to 4.30 pm and from 8 pm to 11 pm (open until 4.30 pm from September to June)
Phone: +351 289 585 526
7
Local cuisine
Long lunches of seafood and more in the Algarvian taverns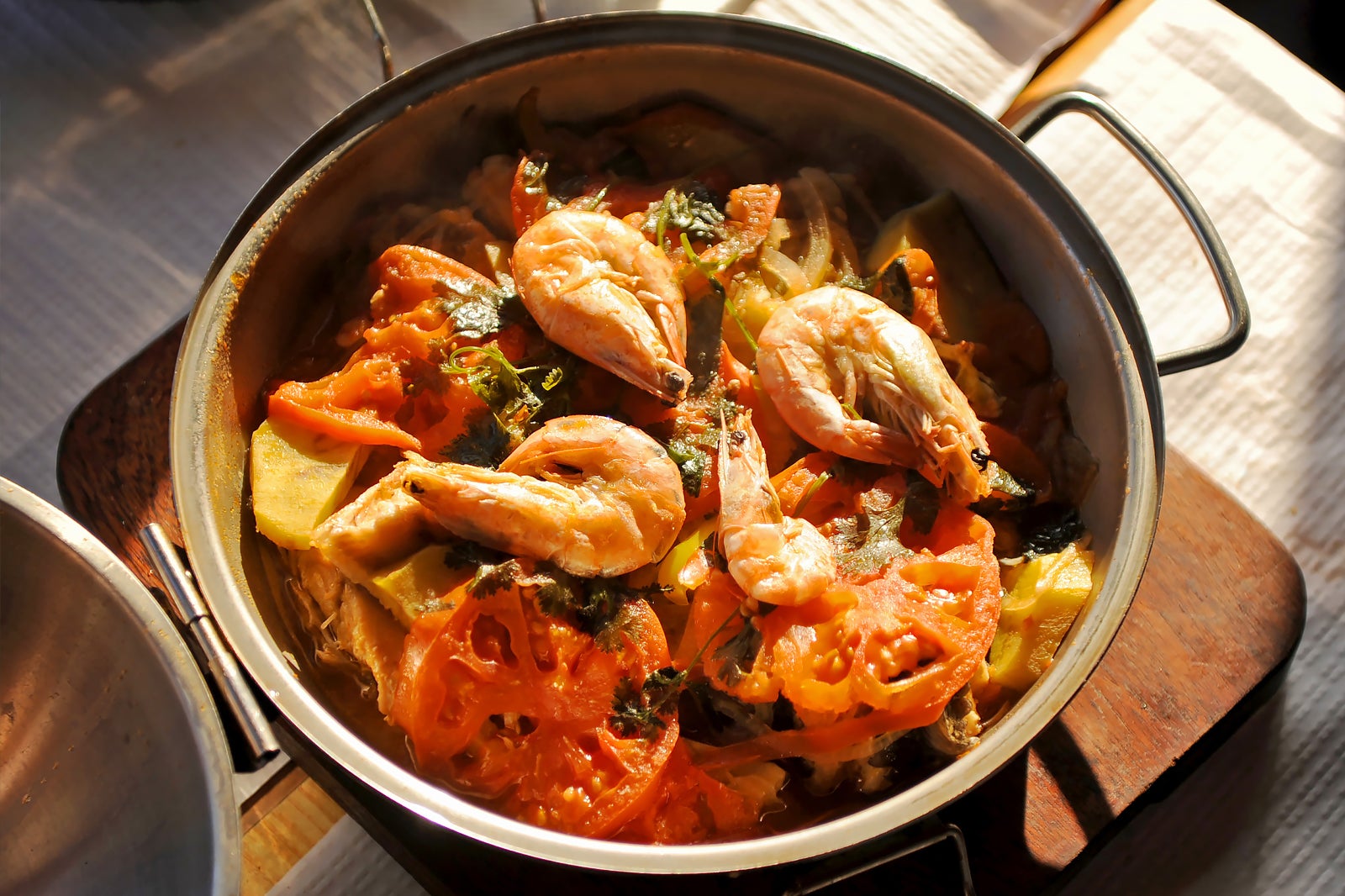 The Algarve is a standout when it comes to authentic Portuguese cuisine. Albufeira and its neighbouring villages were all built on fishing, so unsurprisingly, there are oodles of taverns and cantinas that promise a taste of that salty local fare.
There's no better time to go looking for them than when the umbrellas are up and the rains are coming down in Albufeira. Hit up the Old Town and you'll be spoiled for choice, with menus bursting with salt cod, spicy rice, traditional sausages, and enough Algarvian wine to keep you sipping all afternoon.
8
Vale da Pinta Golf Course
Practice your drives in a covered range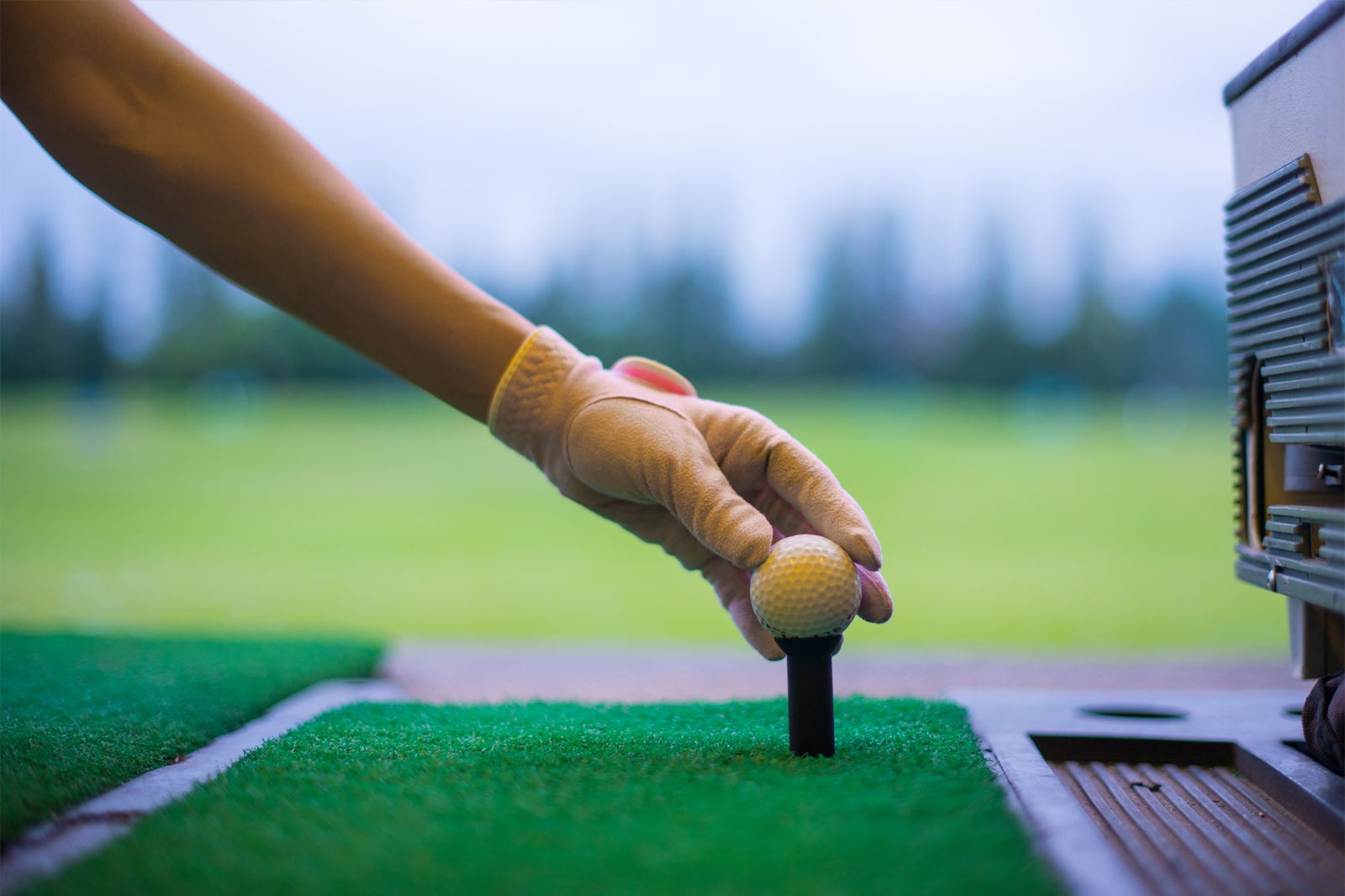 The acclaimed Vale da Pinta Golf Course sits on a green plateau among olive groves and fruit trees. It's located close to Carvoeiro along the A22 roadway running west from Albufeira. Even on rainy days in Albufeira, you can enjoy a round of golf and stay dry at its covered driving range course.
Rentals of golf clubs are available. After practising your irons and wood shots, head over to Vale da Pinta Golf Course's onsite bar for refreshments with sweeping views across the Bermuda grass fairways and forests.
Location: R. do Pestana Golf Resort, 8400-080 Carvoeiro, Portugal
Open: Daily from 7 am to 5 pm
Phone: +351 282 340 900
9
Hot Shot Bowling
10 pins for the whole family on the Albufeira Marina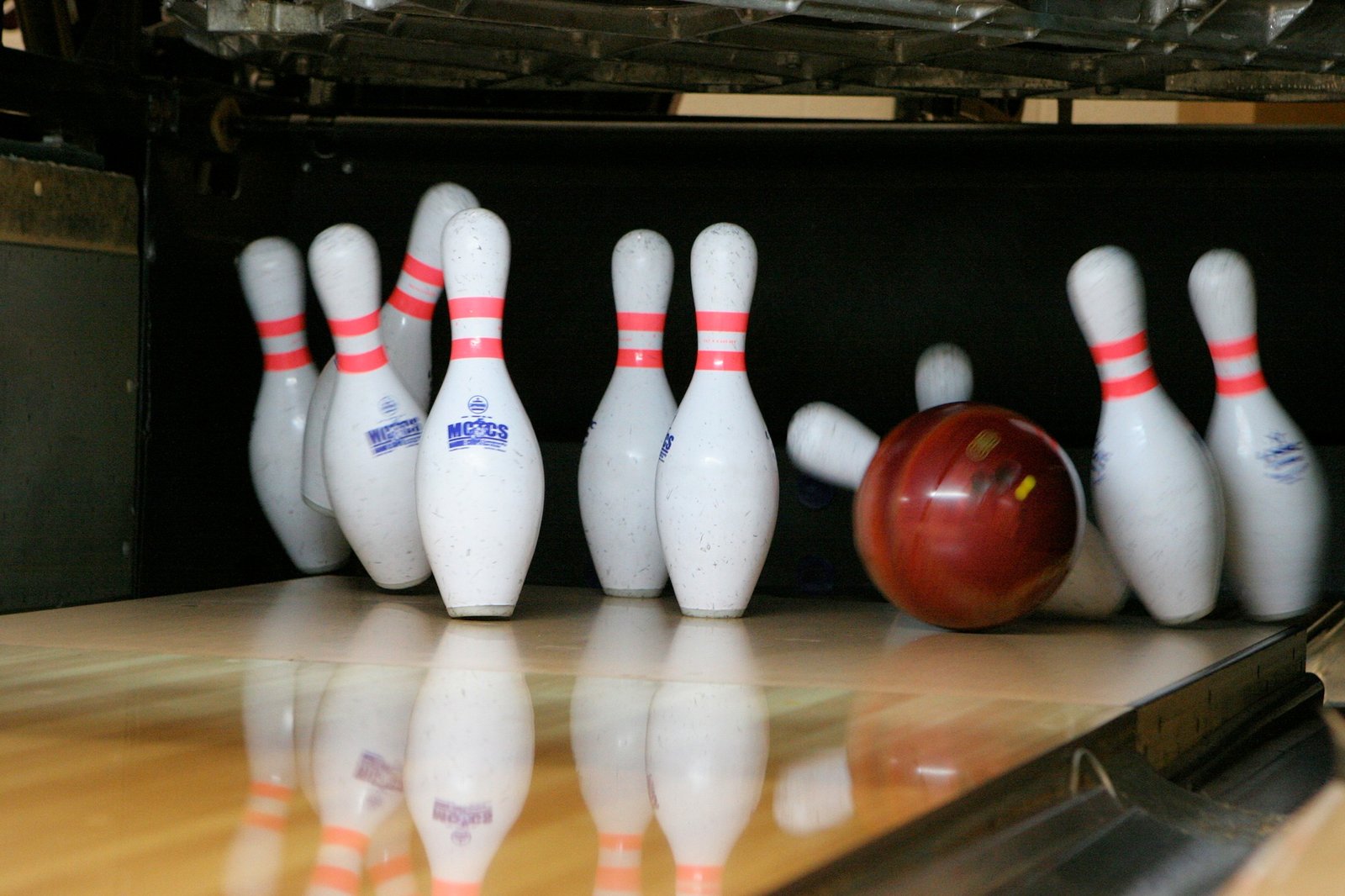 Hot Shot Bowling is located on the Albufeira Marina, just to the north of bobbing yacht boats and dockside bars. This 10-pin bowling alley is an excellent and family-friendly place to go for a pre- or post-dinner skittles showdown.
Expect retro interiors lit by neon lights, all dashed in bright pinks and marbles. There are 7 lanes in total, each with electronic scoring boards and seating. Players will also have access to a full bar and selection of snacks for an extra cost.
Location: R Marina de Albufeira, 1B, 8200-371 Albufeira, Portugal
Open: Thursday from 12 pm to 8 pm, Friday–Sunday from 12 pm to 10 pm, Monday from 12 pm to 8 pm (closed on Tuesdays and Wednesdays)
Phone: +351 289 543 163
10
Visit a spa
Pamper yourself – you deserve it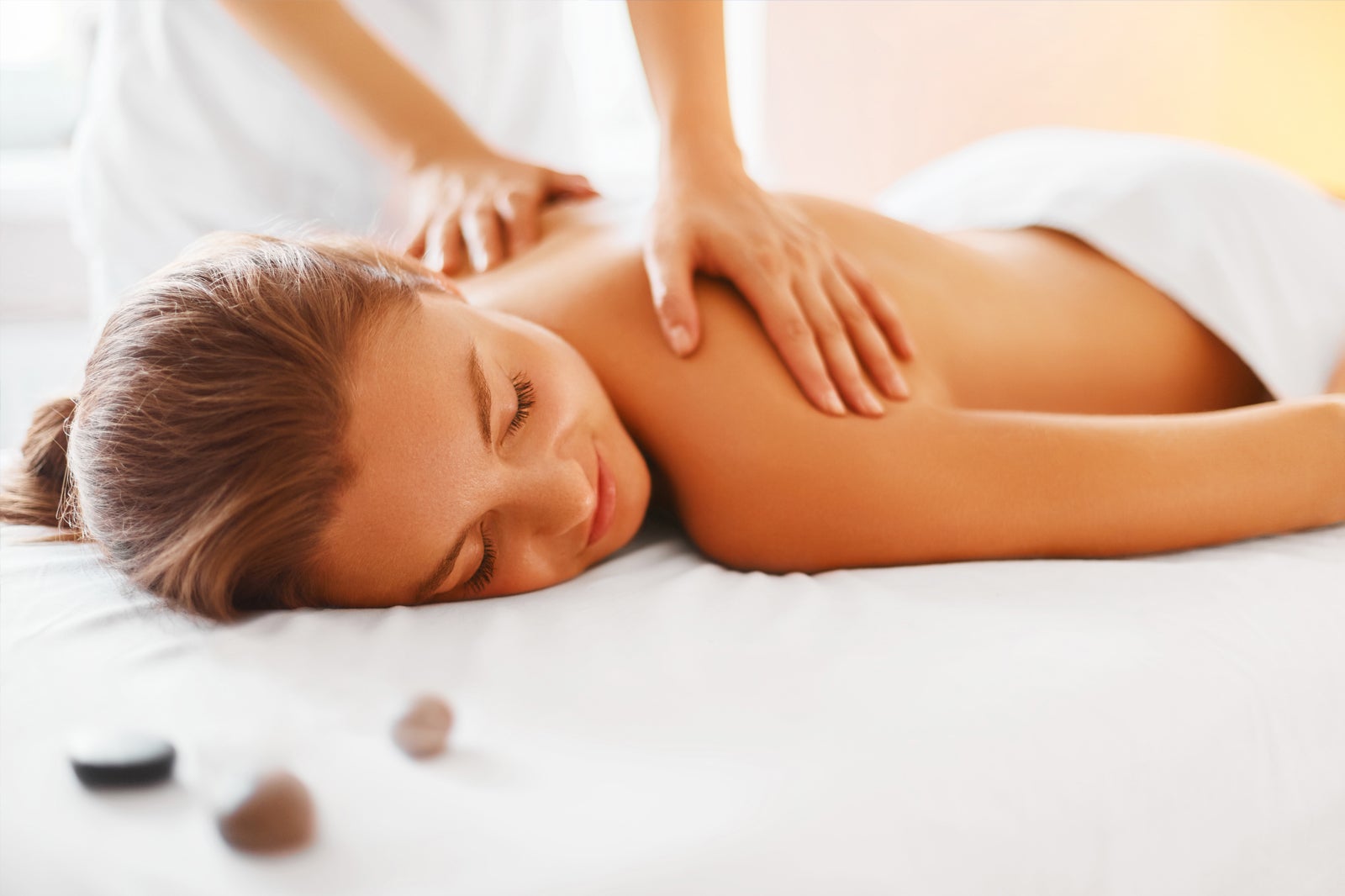 Excellent spas and health facilities dot Albufeira's town and the surrounding coastline, proving that rest and relaxation doesn't have to stop when it pours. These wellness centres offer holidaymakers a myriad of treatments, from pedicures to citrus baths, shiatsu bodywork to facial scrubs.
High-class establishments like Villa Joya offer opulent interiors infused with Moorish charm and design. Then you've got the likes of Falesia Hotel, touting an adults-only spa facility that includes a Turkish hammam and heated indoor pools. Check out Bali Spa on the edge of the Old Town for treatments inspired by the tropical islands of the east.
Back to top