10 Best Things to Do This Summer on Madeira Island
Make the Most of Your Summer on Madeira Island!
There are plenty of excellent things to do this summer on Madeira Island. One of Portugal's 2 autonomous regions, it's best known for crisp sea views, clifftop hikes, and a year-round summer climate. It's easy to see why this island is one of Europe's most visited holiday spots.
Below, we've put together a list of the best things to do this summer on Madeira Island to help you embark on an adventure of a lifetime. Beyond just relaxing by the beach, you'll find things like joining in Madeira's annual festivities and exploring local farmers' market to make your vacation even more memorable.
1
Cabo Girao
Put your guts to test on a glass cliff skywalk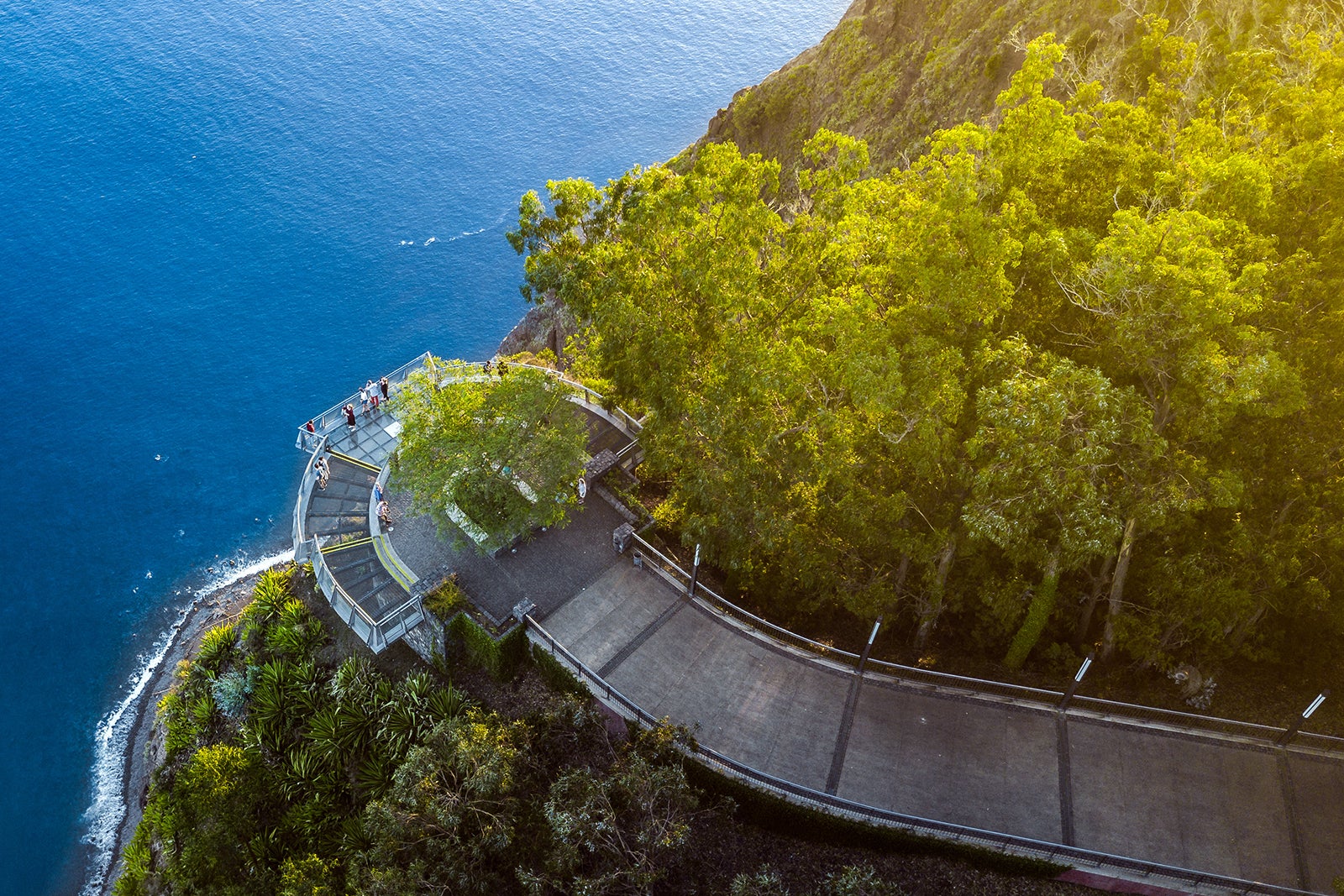 Cabo Girao or Cape Girao is a clifftop viewpoint and must-see spot for visitors to Madeira Island. At 589 metres above sea level, the observatory is just 8 minutes out of the Camara De Lobos. It's best known for its transparent glass skywalk that was opened in 2012 – this isn't for the faint-hearted, especially if you have a fear of heights.
While Cabo Girao is usually free to visit, admission fees may be required during peak holiday seasons. You'll find an onsite café and several souvenir shops. It's best to visit earlier in the day or late evening if you're looking to avoid the tourist crowds.
Location: Câmara De Lobos, Portugal
Open: Daily from 8 am to 8 pm (until 7 pm in winter)
2
Pico Ruivo
Hike up Madeira Island's highest peak
Pico Ruivo is Madeira Island's highest peak, reaching 1,862 metres tall at the summit. The hike to the top can be strenuous even for seasoned hikers, but you'll be able to see a panoramic view of the island from coast to coast when you reach the top. This makes the mountain even more attractive to adrenaline seekers, especially if you'd like to enjoy an unforgettable sunrise view.
There are 2 ways to reach the top of Pico Ruivo, with the Pico do Arieriro hike being the longer and more challenging route. On the flip side, you may explore the trail from Achada do Teixeira, which brings you to the top of Pico Ruiva on an easier hike.
3
Madeira Botanical Garden
Madeira Island's hillside botanical park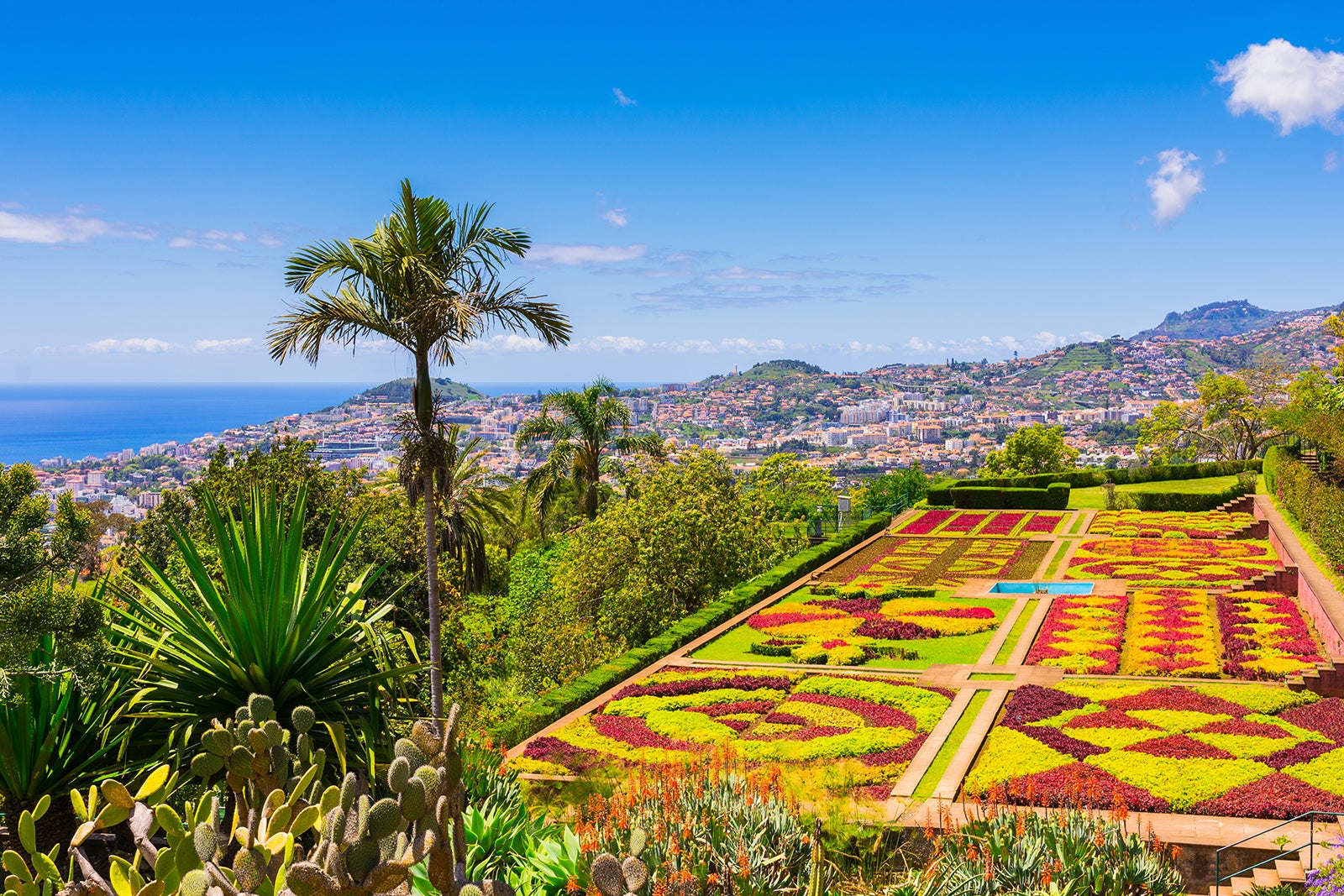 The Madeira Botanical Garden is a public attraction in Funchal that dates back to 1960. Covering over 3.5 ha, this lush garden is where you can explore over 2,500 exotic plant species. The flowers are meticulously arranged in a colourful mosaic, allowing you to explore the beauty of flora from continents worldwide.
You can purchase entrance tickets by the gates of the botanical garden Children below 6 can enter for free. You can opt for discounted bundle tickets, which include entry to the Madeira Botanical Garden and a ride on either the Botanical Garden Cable Car or the Madeira Cable Car.
Location: 9060-345 Funchal, Portugal
Open: Daily from 9 am to 6 pm
Phone: +351 291 211 200
4
Monte Palace Madeira
Relax within the lush greenery of Madeira's tropical garden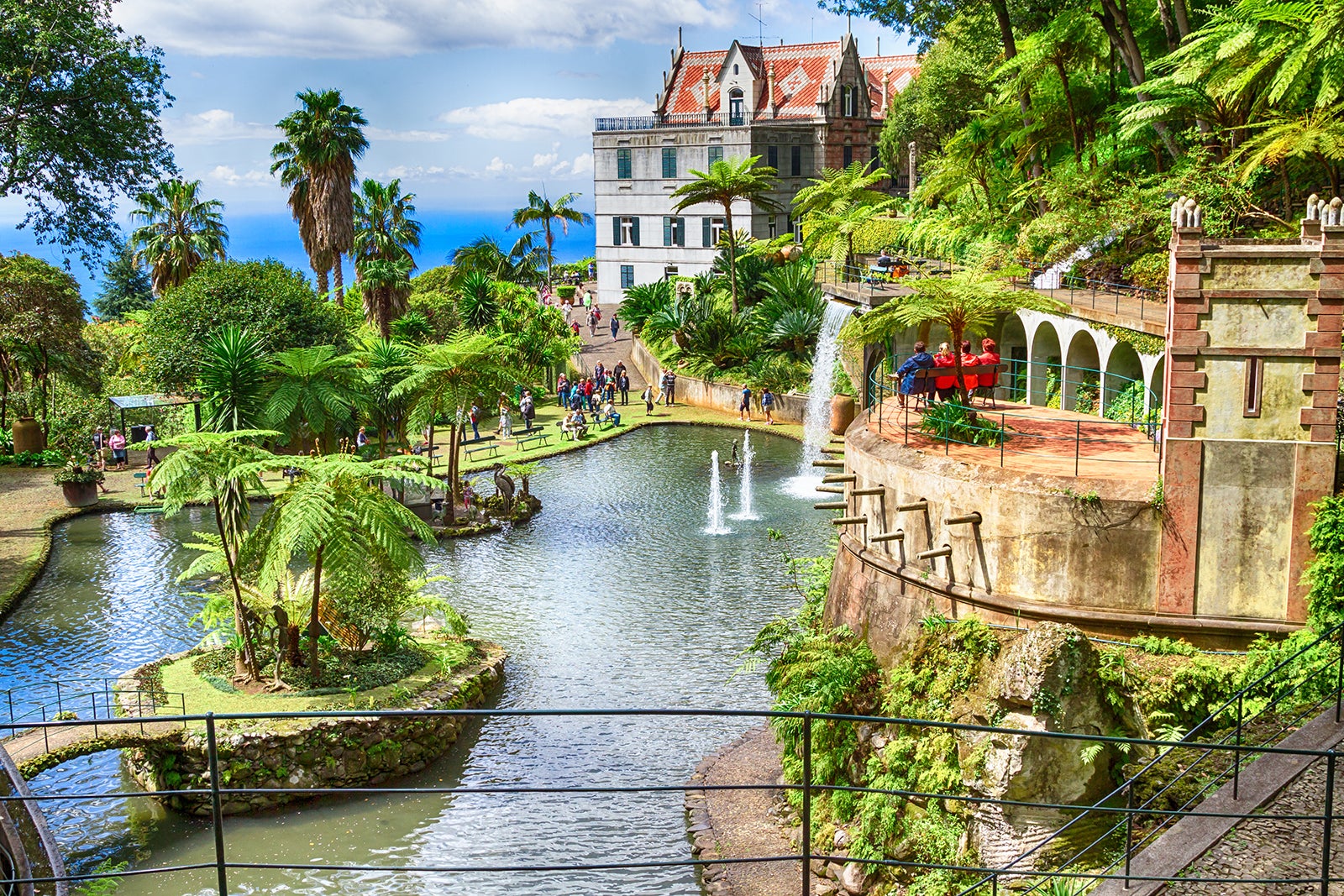 Monte Palace Madeira is a tropical garden 10 minutes away from the city centre of Funchal. Featuring over 7 ha of lush greenery, you'll see a variety of exotic plants from all over the world here. On sunny days, you may even bump into a handful of peacocks and chickens that roam free around the garden or see swans and ducks waddling through the central lake.
One of the must-see attractions of Monte Palace Madeira is the Oriental Gardens, which features Chinese and Japanese inspired architecture. From Buddhist sculptures to iconic Japanese zen bridges, it's a nice spot during summer on Maderia to relax and unwind to the serene sounds of the waterfalls.
Location: Caminho do Monte 174, 9050-288 Funchal, Portugal
Open: Daily from 9.30 am to 6 pm
Phone: +351 291 780 800
5
Praia Formosa
Soak in the sun at this popular beach stop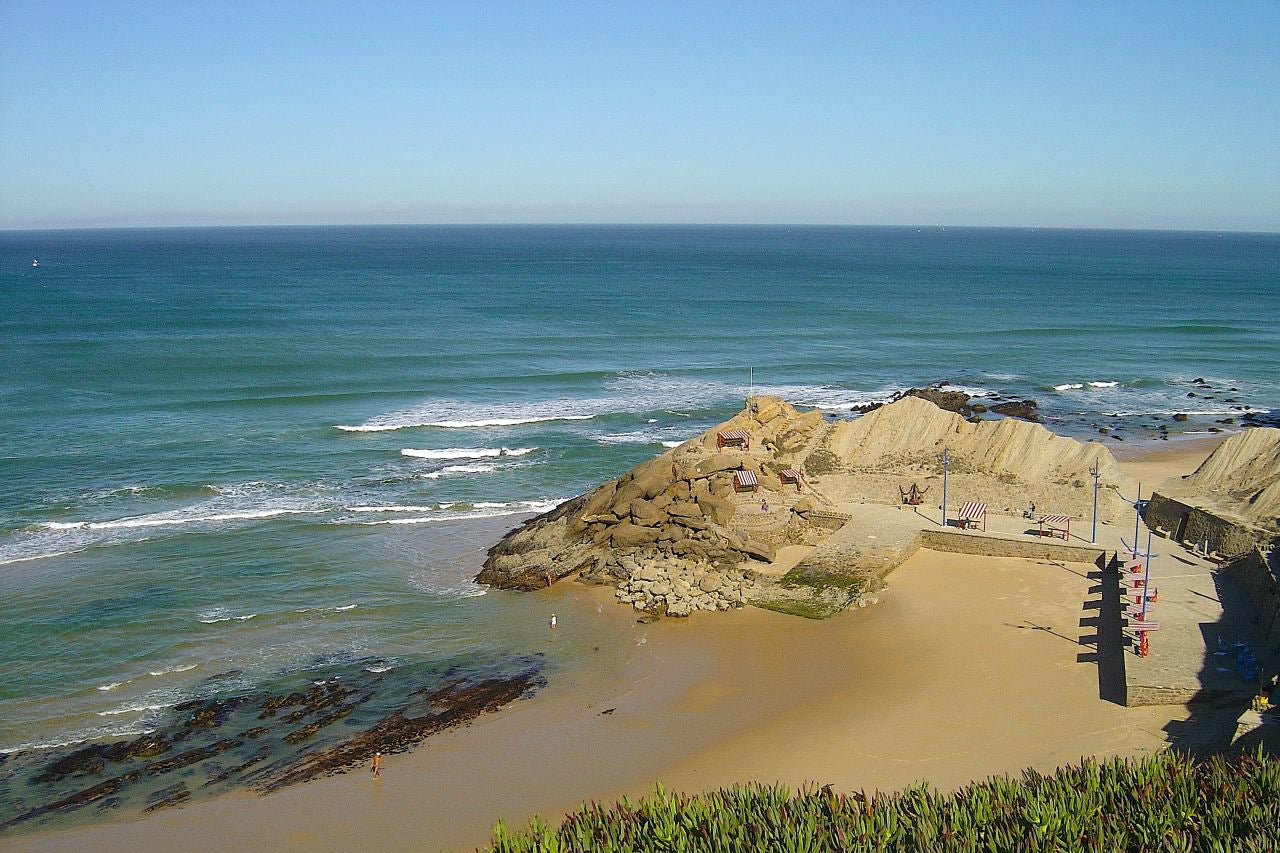 Families
Photo
Nightlife
Budget
Praia Formosa is Madeira Island's busiest beach spot, making it no surprise that celebrities as varied as Cristiano Ronaldo and Christopher Columbus once owned houses here. It's just 10 minutes away from the Funchal city centre, consisting of 3 small and sandy beaches for all your summer vacation needs. It's one of the most popular places to hang out during the summer on Maderia Island.
Featuring calm and clean waters, Praia Formosa is no stranger to anyone looking for a dip in the sea. Once night falls, clubs and pubs that line the beach come alive, opening their doors to partygoers who want to dance until the wee hours of the morning.
photo by Vitor Oliveira (CC BY-SA 2.0) modified
6
Sea Week Festival
Join the locals in this annual week-long festival celebration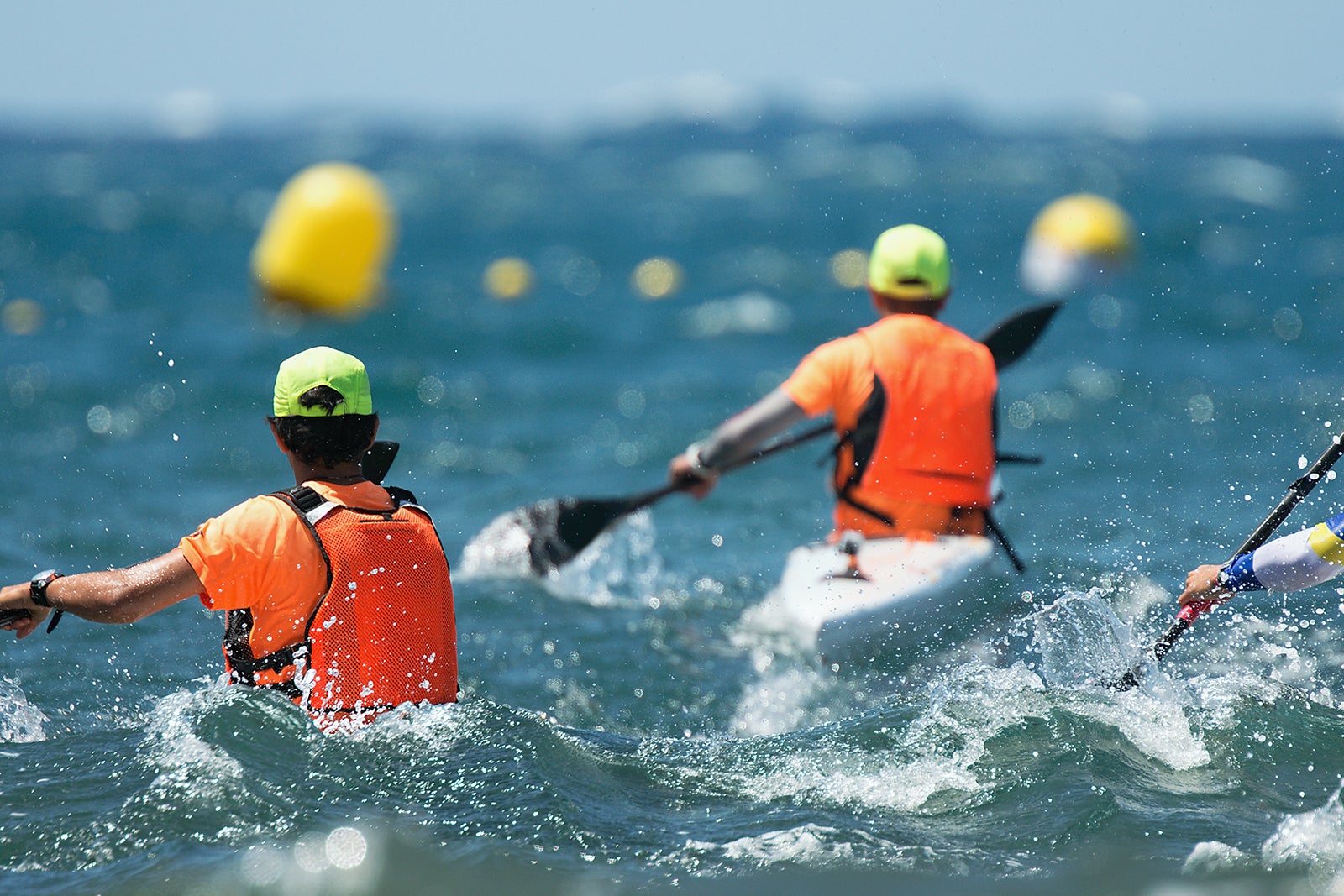 The Sea Week Festival is an annual celebration in Porto Moniz. Lasting a full week from late July to early August, locals and guests can expect an array of sea games, boat rides, and canoe races during the celebration. After sunset, the village is transformed into a carnival-like area with live music and dances that last all night.
While you're enjoying the Sea Week Festival, don't forget to sample a wide selection of local snacks and dishes sold at numerous pop-up stalls. The festival is often regarded as the most unmissable events of the year. It's definitely a highlight in Porto Moniz's summer calendar.
7
Porto Moniz Natural Swimming Pools
Swim to your heart's content with the sea as your backdrop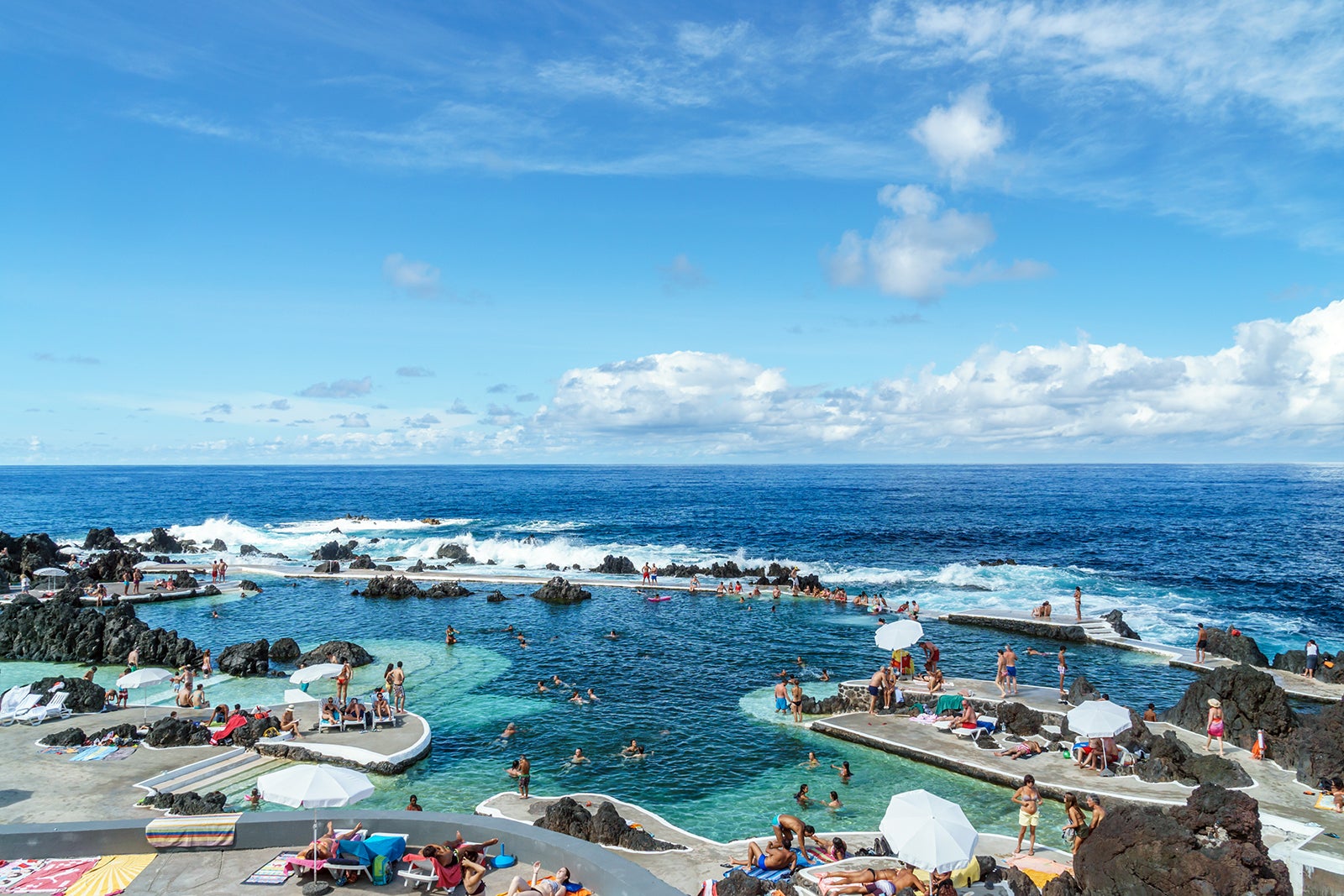 The Porto Moniz Natural Swimming Pools is a public pool area formed by the volcanic lava of Madeira Island. Recognised as the highlight of the Porto Moniz village, the pools are filled with saltwater from the volcanic rocks which will then flow back into the ocean.
The Porto Moniz Natural Swimming Pools offer a panoramic view of the North Atlantic Ocean. You'll get to marvel at the crashing waves that ride as high as 10 metres over the outer wall from the pool complex. The complex has a children's play area on the side, great for families with young children. In summer, a pop-up snack bar is available for guests who may feel peckish after their swim.
Location: Praça Do Lyra Vila De Porto Moniz, 9270-053 Porto Moniz, Portugal
Open: Daily from 9 am to 7 pm
Phone: +351 291 850 180
8
Seixal Beach
A naturally black sandy beach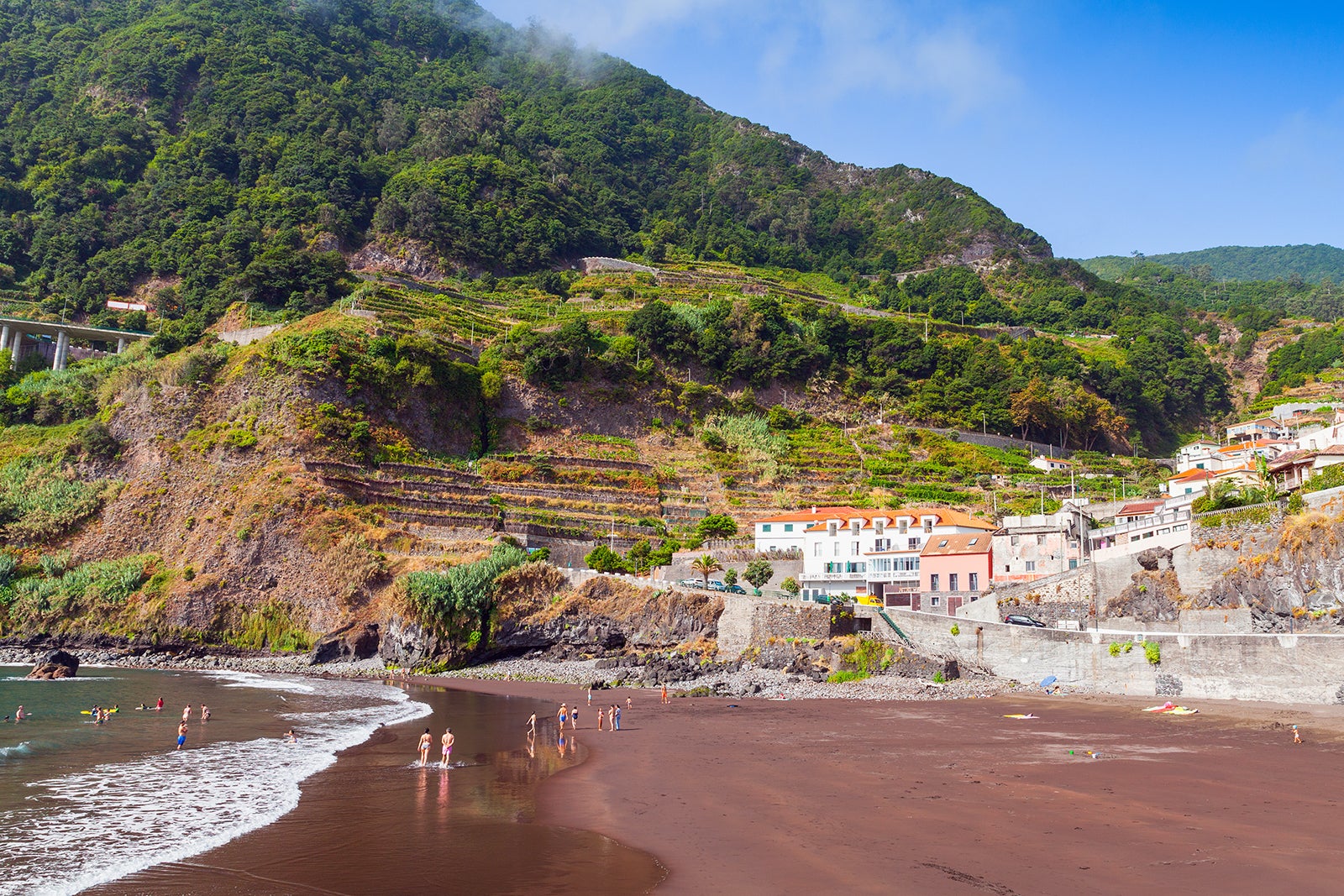 Couples
Families
Photo
Budget
Seixal Beach is a small beach on the northern coast of Madeira Island. The highlight of the beach is its soft sand, which is naturally black due to the erosion of volcanic rocks. The waters here are calm and pristine, making it a favourite for anyone looking to swim or surf.
Do note that there are no lifeguards on Sexial Beach. However. It's a beautiful spot to visit at sunrise and you may even spot couples popping the question as the sun comes up. While it isn't as popular as other spots on the island, such as Praia Formosa beach, it still sees many beach lovers and families visiting the spot in summer on Maderia Island.
9
Mercado dos Lavrodores
Shop for Madeira Island's freshest produce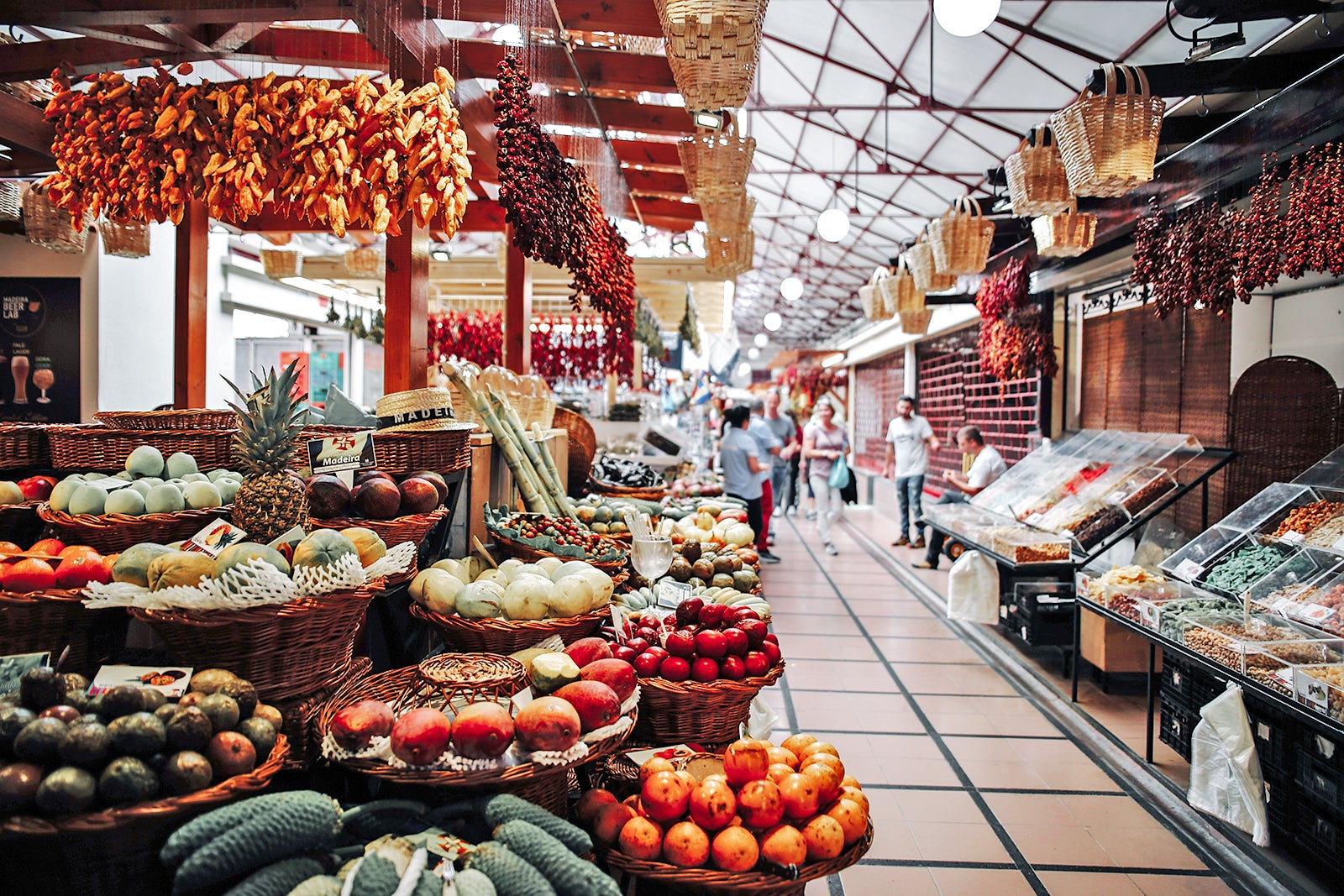 Mercado dos Lavrodores or the Farmers' Market is a produce market in Funchal. It hosts local vendors selling a variety of fresh fruits, vegetables, and fishes within a 2-storey building. Opened in 1940, this market is the 2nd largest open-air market in the city.
Here, you can expect a medley of sights, sounds, and even local cuisines as the vendors work their best to welcome visitors almost daily. Prices may occasionally run steep at the market, but you'll be able to sample various exotic fruits that are only available on the island.
Location: Mercardo dos Lavradores Loja 2, 9060-157 Funchal, Portugal
Open: Monday–Thursday from 8 am to 7 pm, Friday–Saturday from 7 am to 7 pm (closed on Sundays)
10
Zona Velha
Be spoilt by the choices of cafes, bars, and restaurants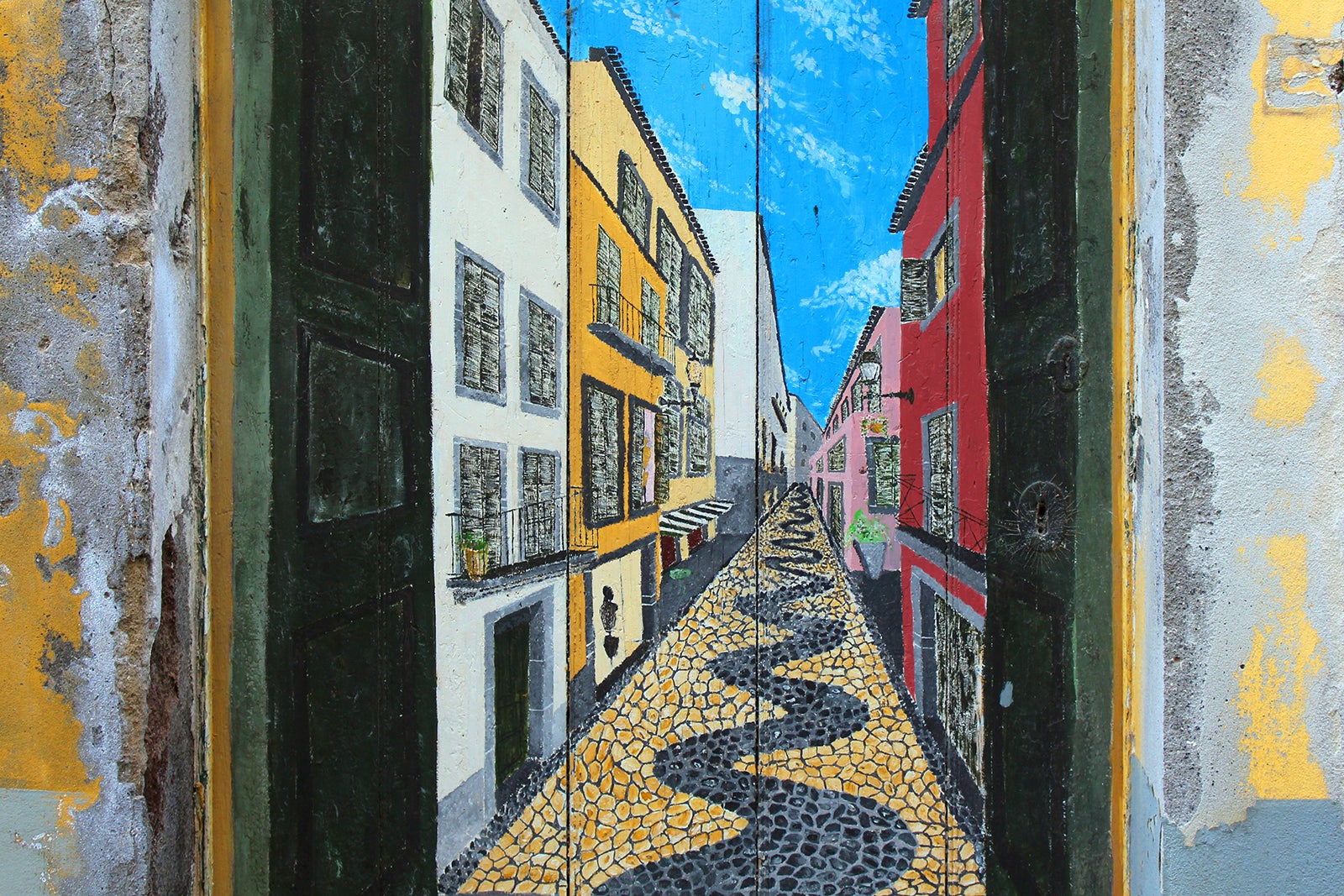 History
Photo
Food
Nightlife
Zona Velha is a historic area of the Funchal city that's one of the best cultural places to visit during summer in Maderia. Also called the Old Town, the area is lined with cobblestone streets and buildings dating back to the 15th century. You'll be spoilt by the variety of cafes, bars, and restaurants that serve up local Portuguese gastronomies at affordable prices.
After you've filled your bellies, take a stroll down the streets and see the painted doors of Zona Velha. This public art program, also known as the Arte de Portas Abertas, first started in 2011. It displays over 200 art pieces from guest artists from all over the world.
Location: Rua de Santa Maria 1, 9060-291 Funchal, Portugal
Back to top