10 Money-Saving Tips in Malta
How to Enjoy Malta on the Cheap
Malta can appeal to travellers on almost any budget and, while many of the nation's top restaurants, attractions, and excursions come with sizeable price tags, there are plenty of free and affordable things to do in Malta too. A memorable Maltese holiday doesn't have to cost too much.
Malta is a beautiful and historic island nation with French, British, African, and Roman influences. From medieval dungeons and beautiful baroque churches to charming villages and picturesque beaches, Malta may be small but it has plenty to offer. Read on for our top money-saving tips for anyone heading to Malta.
1
Visit during Carnival or Festa
Enjoy free fun with lively Maltese celebrations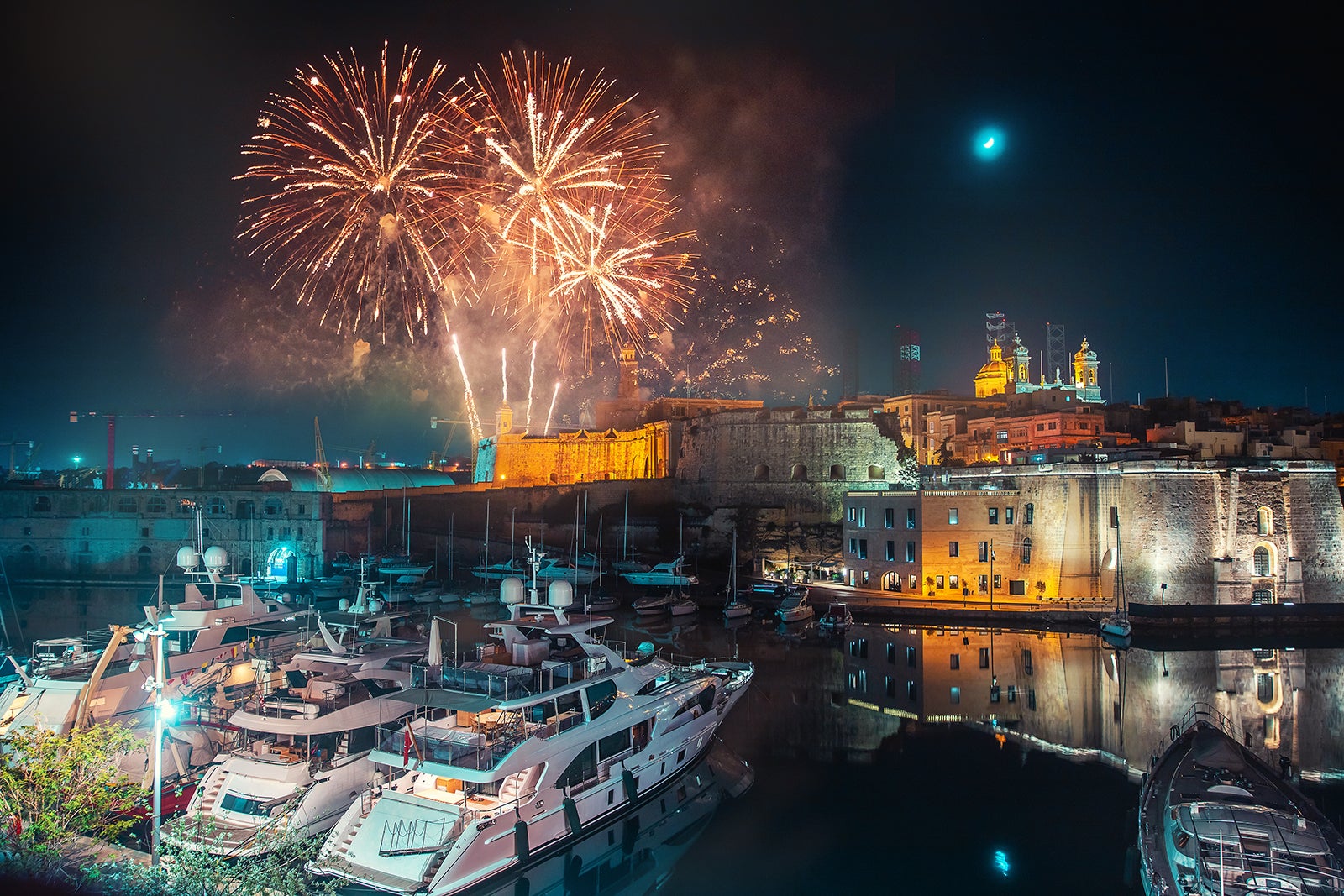 The Maltese absolutely love to party and have been hosting some of the most thrilling and lively carnival celebrations in all of Europe since the 15th century. Celebrated all over the island during February and March each year, Carnival is filled with parades, marching bands, lots of dancing, and plenty of food and drinks too.
What's more, most of the fun happens right out on the streets of the towns and cities, like Valletta, meaning that there are no entrance fees. Each parish also hosts its own religious 'Festa' with fireworks, food, and general merriment for tourists and locals to share in together.
2
Spend some time on the beach
Sun, sea, and sand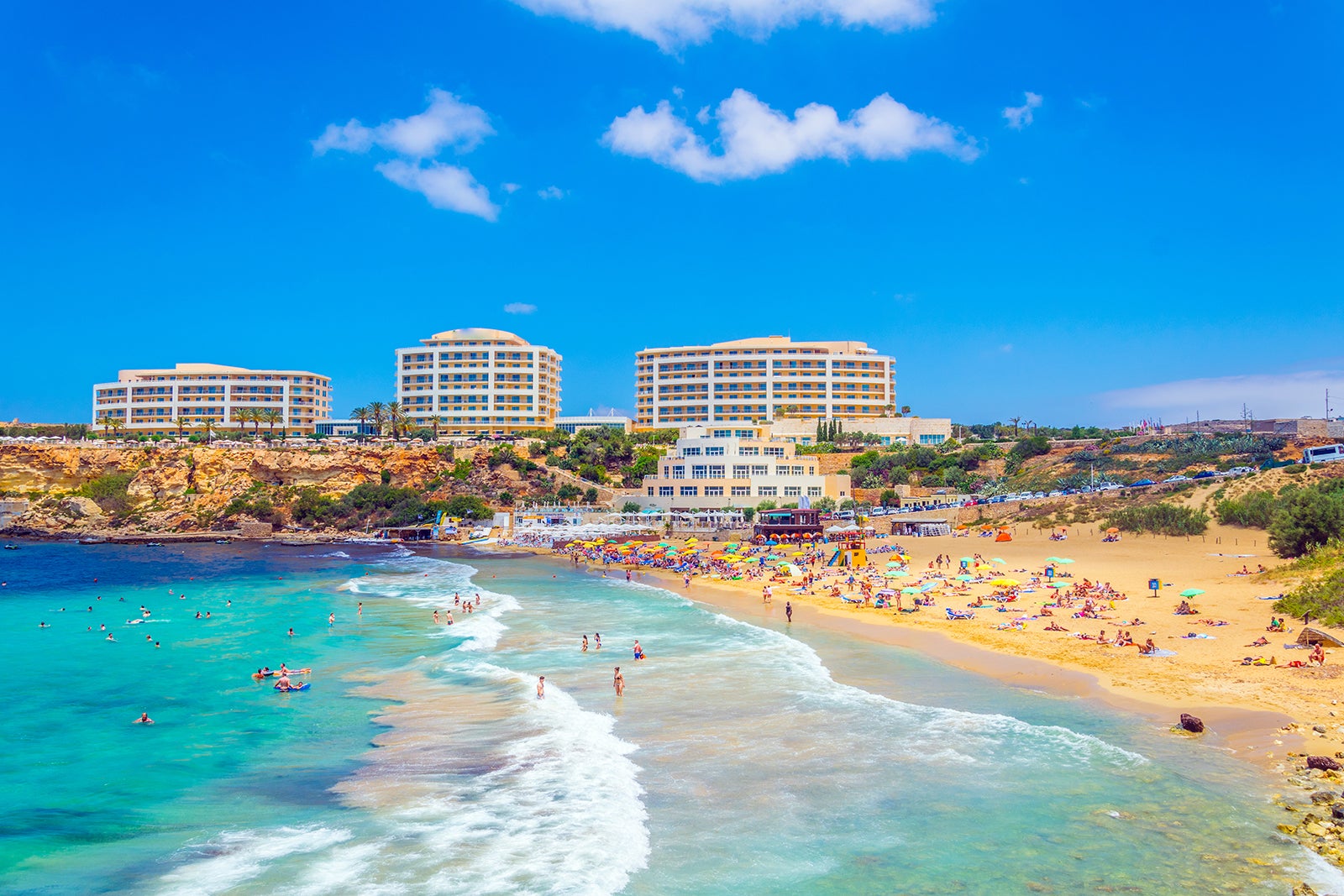 Malta has almost 200 km of coastline in total, meaning that holidaymakers have no shortage of beautiful beaches to enjoy without having to pay a penny for the privilege. There are plenty of beaches all over the island, ranging from large and crowded stretches of golden sand to smaller and more intimate pebble-strewn beaches.
The Blue Lagoon over on the small island of Comino and the fittingly named Paradise Bay on the mainland's northern coast are 2 of the top tourist spots. If you want to avoid the crowds and enjoy something a little more peaceful and private, some of Malta's lesser-known beaches include St. Peter's Pool on the east side of the island and Imgiebah Bay.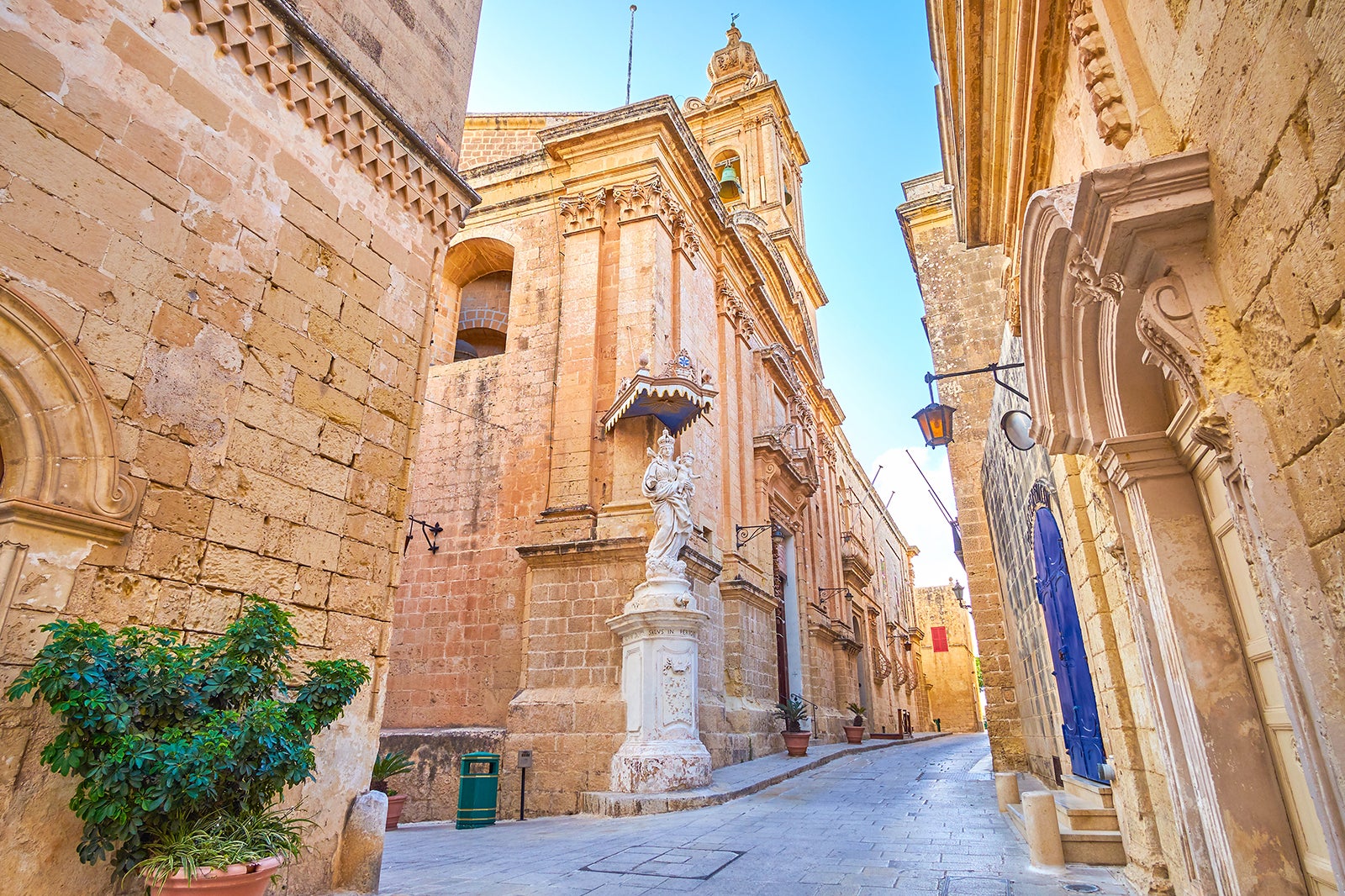 Known as 'The Silent City', Mdina is a fortified city in the northern part of Malta. It was the island's first capital city and stayed that way through to the medieval period. With a history dating back to the 8th century BC, Mdina has some utterly incredible architecture with a fascinating fusion of influences, including Byzantine and Ancient Rome.
The old city walls and gates are on the must-see list. Mdina is also home to some amazing palaces and religious buildings like the Palazzo Vilhena and St. Paul's Cathedral. Simply walking around Mdina is an experience in itself. Best of all, you don't have to pay anything to enter the town and look around.
4
Barrakka Gardens
One of Valletta's most beautiful attractions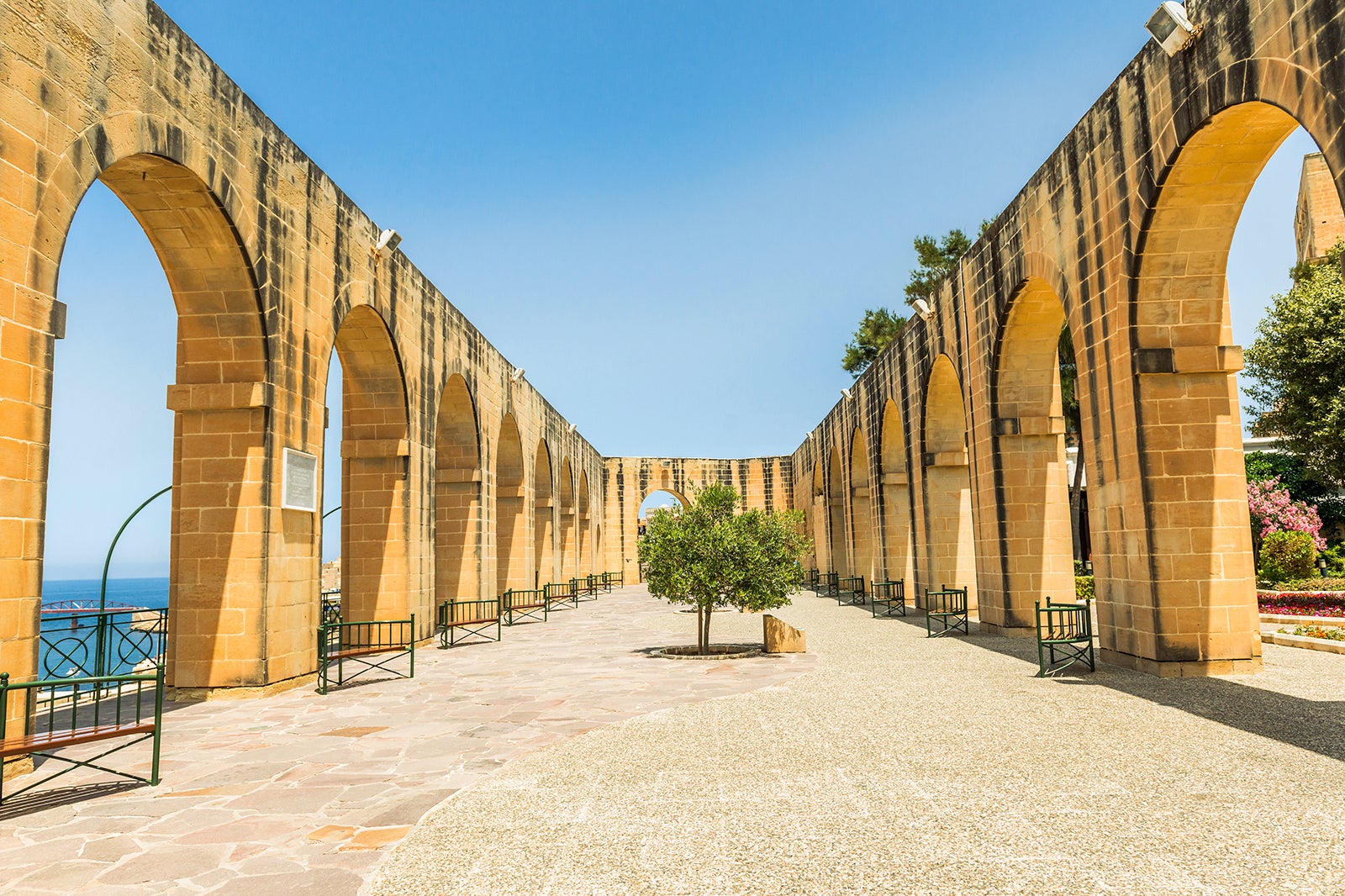 While a lot of Valletta's sites of interest have entry fees, you can stroll around the beautiful Barrakka Gardens without paying a single euro. Both the upper and lower gardens are free to enter.
Dating back to the 1660s, the Upper Barrakka Gardens offer some of the most majestic views in all of Malta, as well as hosting several artworks, including the Les Gavroches sculpture by Maltese artist, Antonio Sciortino. The Lower Barrakka Gardens enjoy lovely views of the harbour and Bighi Palace and also host some unique monuments.
Location: 292 Triq Sant' Orsla, Il-Belt Valletta, Malta
Open: Daily from 7 am to 10 pm
5
Get the Malta Pass
Enjoy free and discounted attractions and travel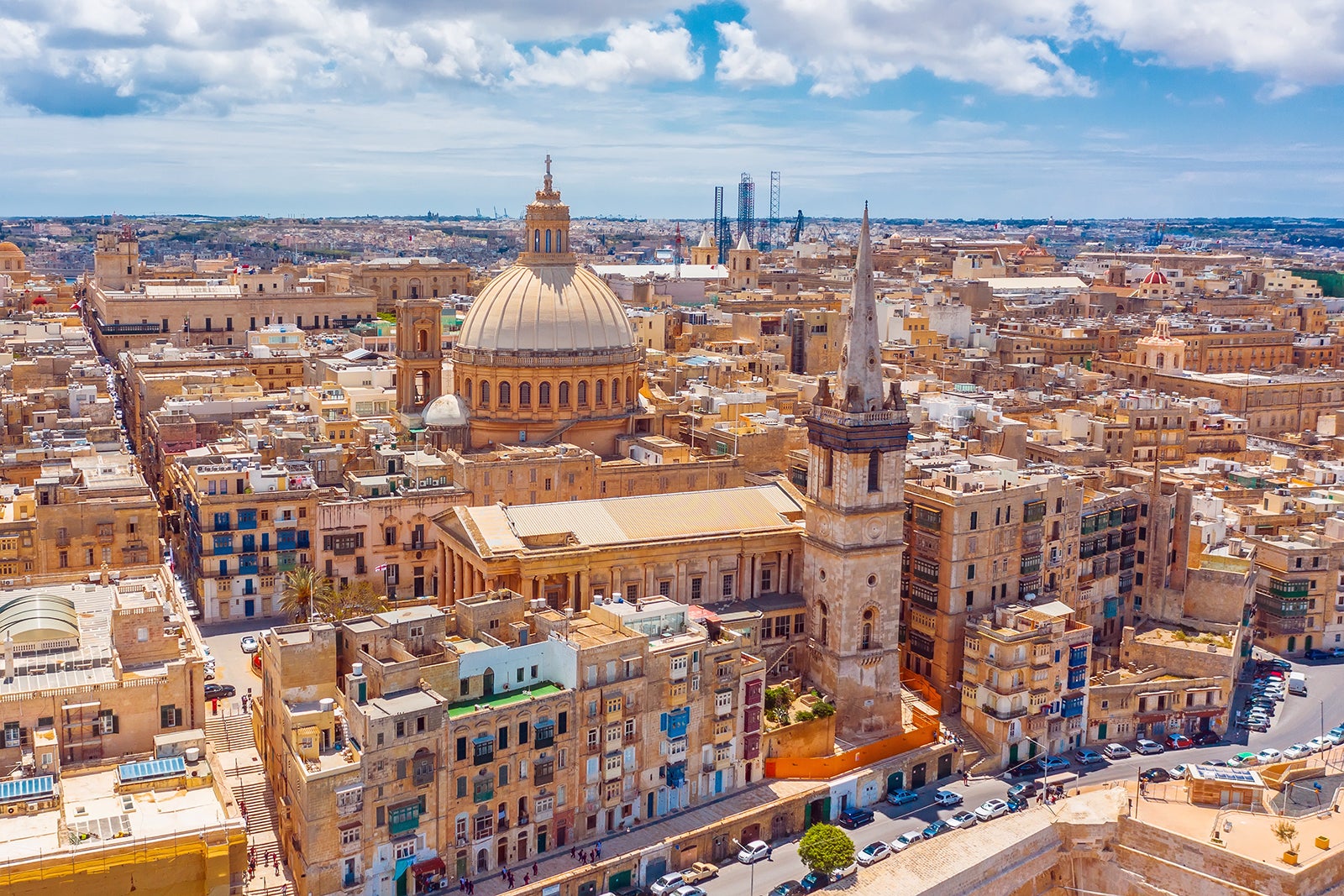 The Malta Pass is a must-have item for tourists who want to see the island nation on a budget. It offers free entry to more than 35 different attractions, museums, and sites of interest around Malta, as well as a free ride on a sightseeing bus.
You can purchase 1-day, 2-day, or 3-day Malta Passcards as needed. Enjoy fee-less entry to sites as the Palazzo Parisio, The Palace Armoury, Valletta Living History, and the Mdina Experience. From walking tours to religious sites, the pass can open the doors to many different activities and attractions.
6
Walk instead of using public transport
Explore the island on foot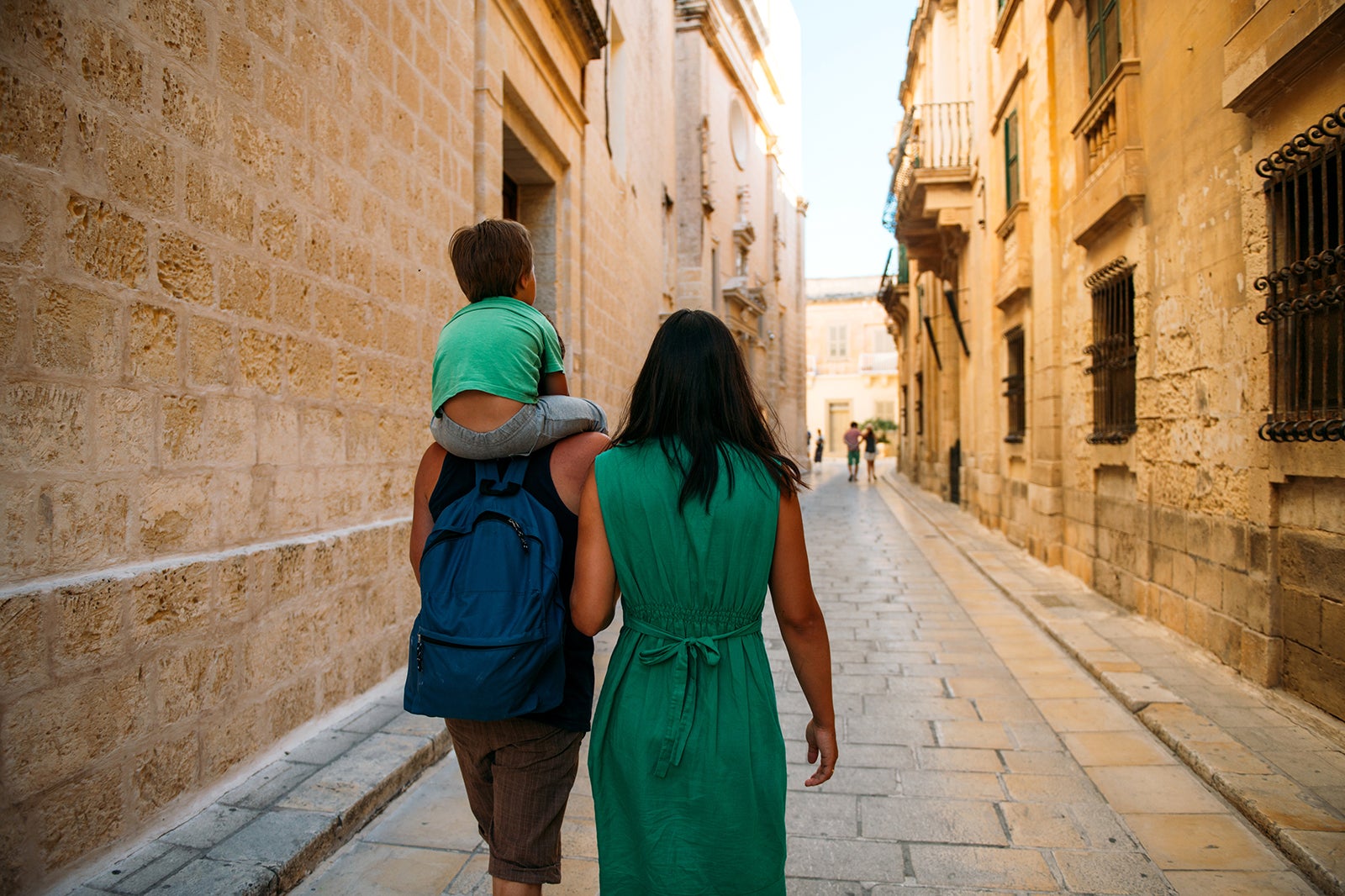 Whether you happen to be visiting Valletta, Mdina, Sliema, Senglea, or another beautiful Maltese town or city, a lot of the urban hubs all over Malta are relatively small, especially when compared with big European capitals. This means that you can get around most places on foot very easily and conveniently.
In fact, places like Valletta are arguably best explored on foot, as walking around gives you time to appreciate the many influences in the architecture and design that surround you. Discovering shops, cafés, and other little locations of interest are also part of the adventure – one you may not be able to experience from a bus or taxi.
7
Make the most of Heritage Malta Open Days
Free entry to Maltese museums on selected days of the year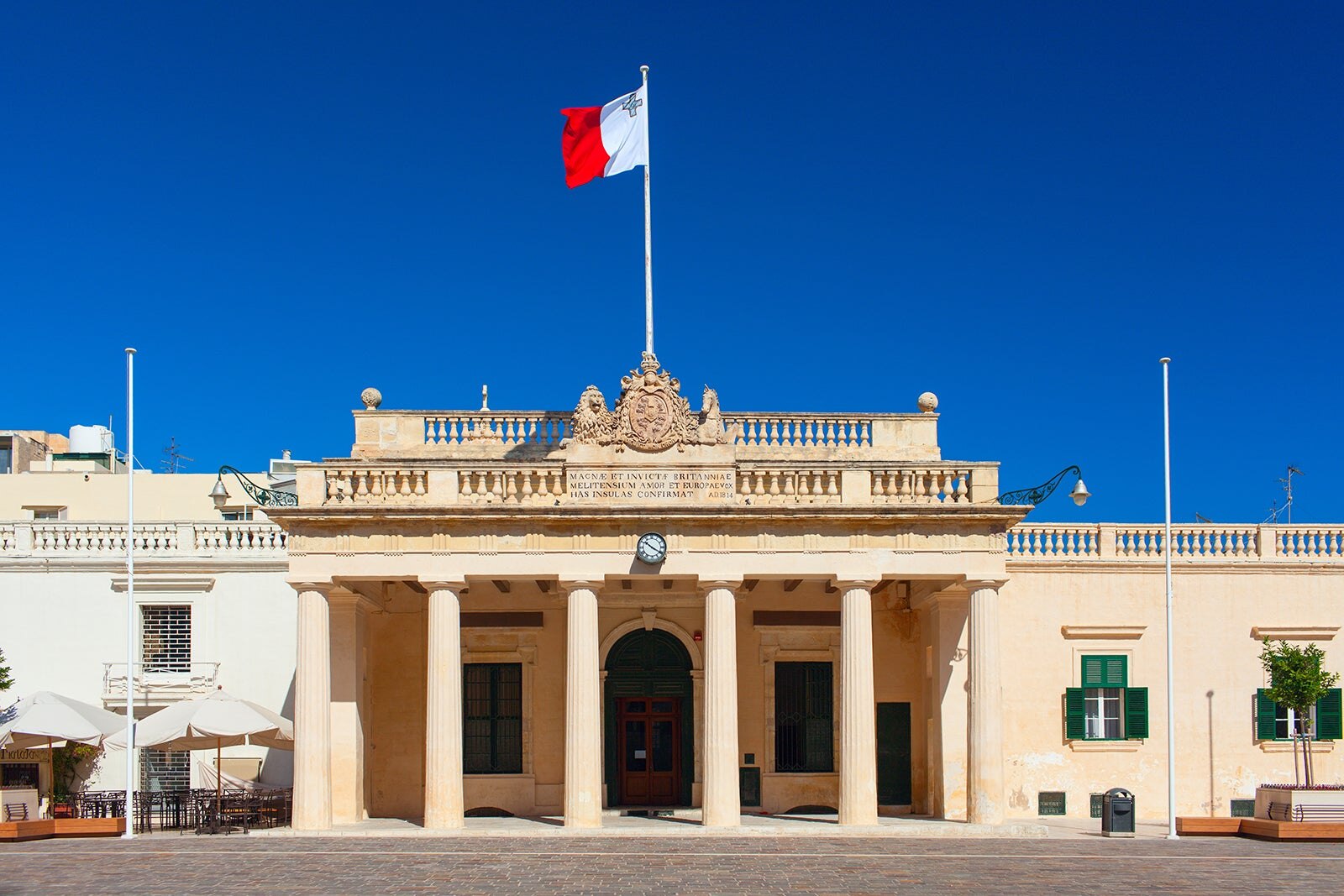 Heritage Malta is an organisation responsible for managing and maintaining many of the cultural and touristic sites around Malta, including many of the country's museums and attractions. A lot of these places have admission fees for most of the years, but you can enjoy free entry on 'Open Days'.
Throughout the year, Heritage Malta generously organises several of these Open Days, often in conjunction with other national holidays and celebrations like Maltese Independence Day (21 September) or Victory Day (8 September). Budget-conscious travellers can take a look at the calendar in advance and plan their itineraries accordingly.
8
Mosta Dome
One of the most impressive churches in all of Malta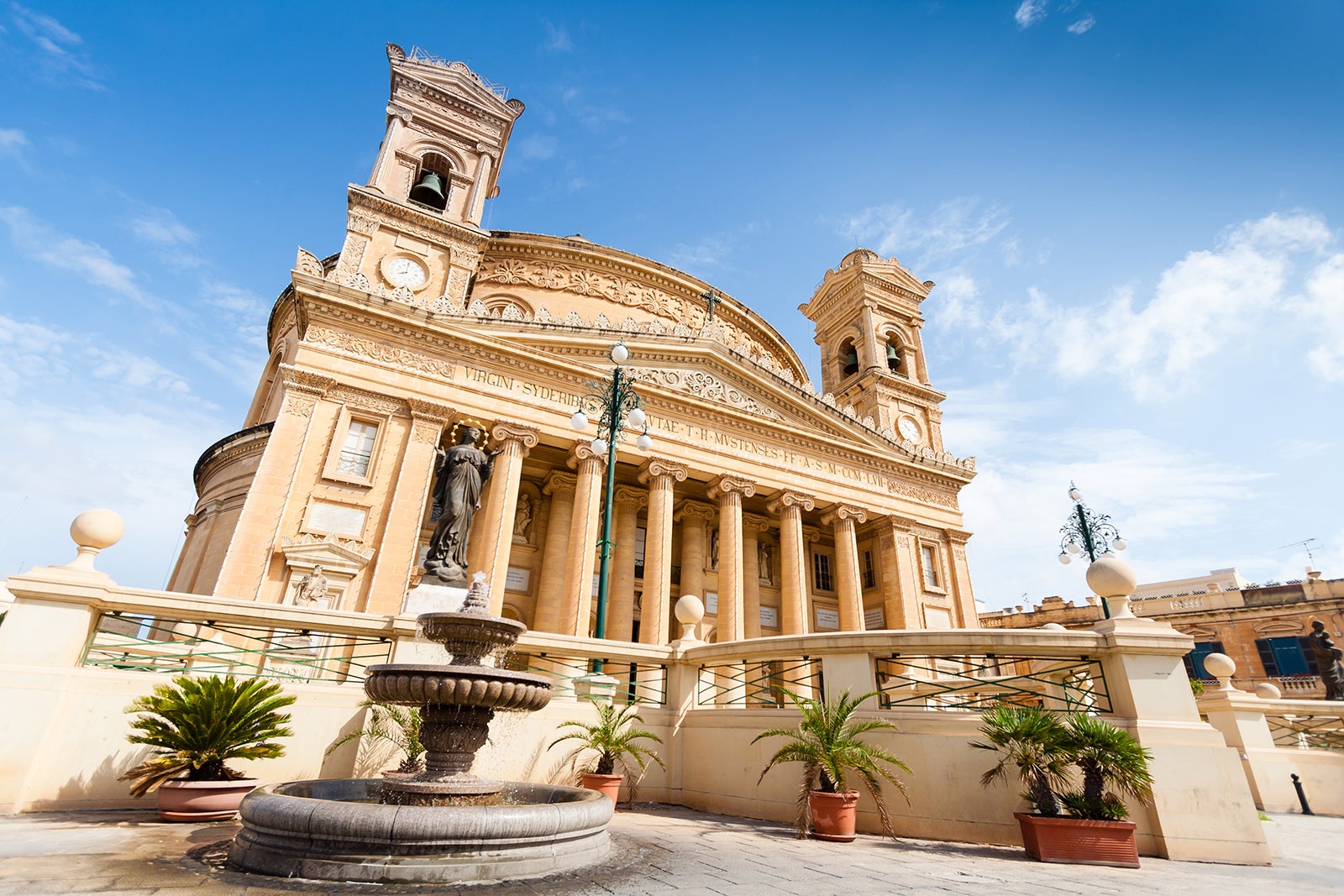 Officially known as the Basilica of the Assumption of Our Lady, the Mosta Dome is a Roman Catholic church right in the heart of Mosta. It's home to the third-biggest unsupported dome on the planet, as well as gorgeous blue, white, and gold interior decorations.
There's also an amazing story to this church – during World War II, the Mosta Dome roof was struck by a Luftwaffe bomb in the middle of an air raid, with 300 people gathered inside for mass. Thankfully, the bomb didn't explode. You can learn more and even see a replica of the bomb in the church's museum. There are over 350 different churches to be found around Malta, and the Mosta Dome ranks among the prettiest and most intriguing.
Location: Rotunda Square, Mosta, Malta
Open: Monday-Saturday from 9.30 am to 5.30 pm, Sundays from 12 pm to 5 pm
Phone: +356 2741 8368
9
Eat pastizzi
Enjoy a cheap and cheerful Maltese snack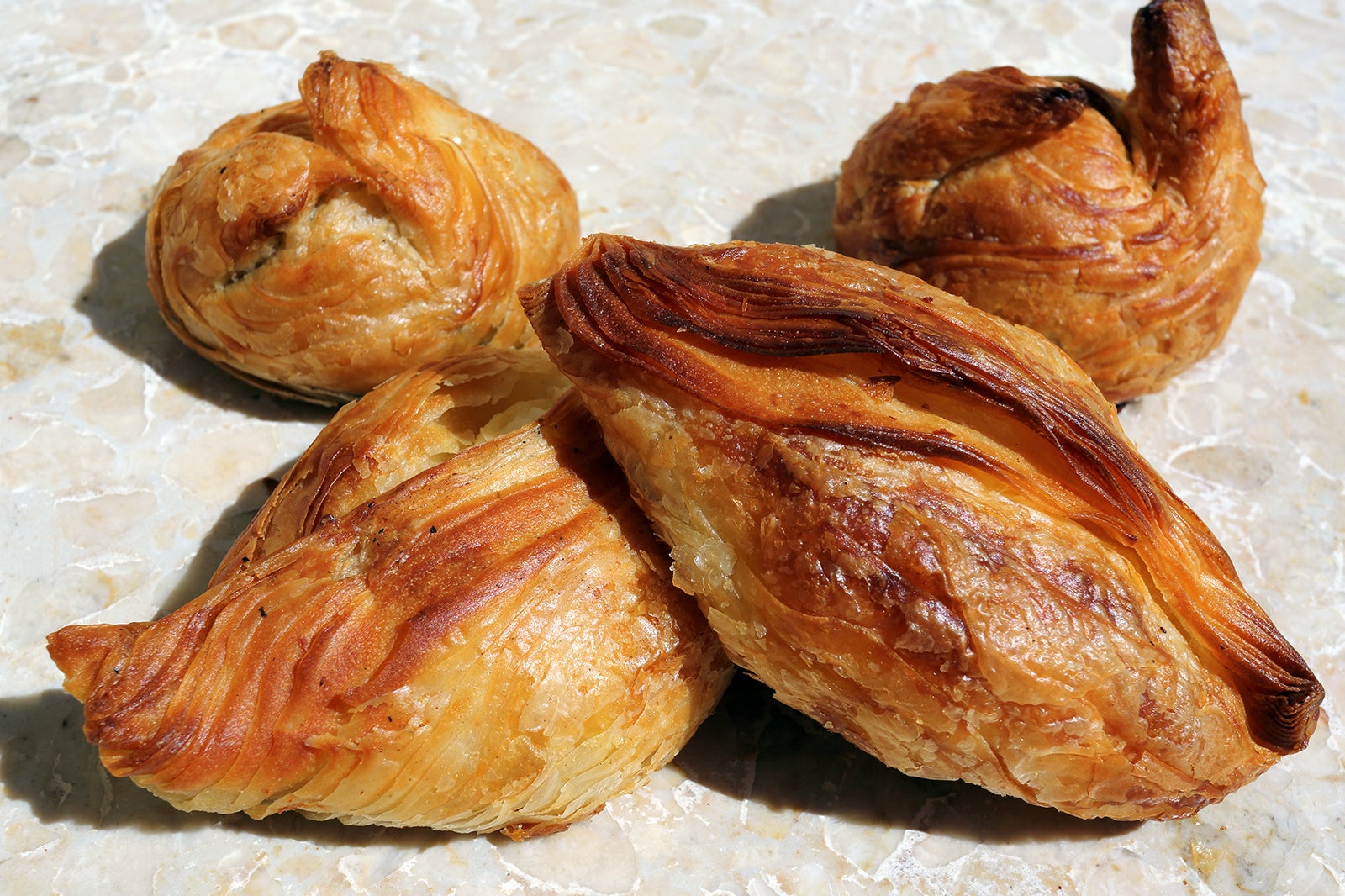 One of the biggest expenses for many travellers to Malta has to be the food, with many high-priced restaurants around Valletta in particular. To save some cash while still enjoying authentic, traditional Maltese food, grab some pastizzi.
Pastizzi are savoury pastries with different fillings, from mushy peas and chicken to sweet treats like nutty chocolate spread. They're available at bars, cafés, and from street vendors all over the island. The pastry is both affordable and filling, making it an excellent option for those who want to keep their energy levels up and enjoy some local delicacies without paying too much.
10
Go snorkelling around the Maltese islands
Meet some fishy friends for free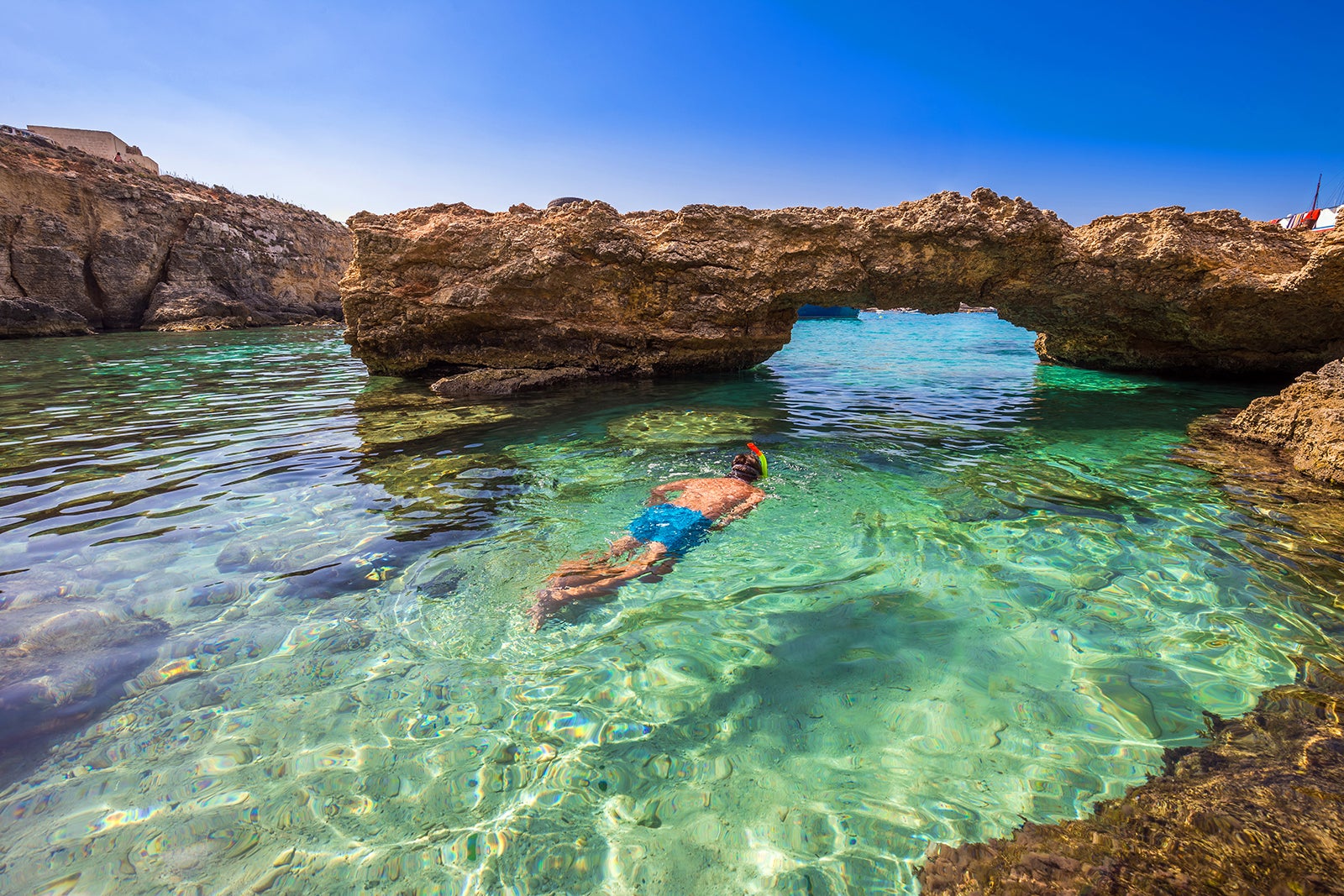 Between its reefs, caves, lagoons, and wrecks, Malta is home to some of the best snorkelling spots in the Mediterranean Sea. The best part is that many of these diving locations are free to access. The calm, beautiful, blue waters of the Maltese coastline and surrounding islands provide optimum conditions for divers of differing ages and levels.
Since diving and snorkelling are popular with the locals, you can buy basic equipment quite cheaply in many village shops and then head out to your favourite spot to submerge yourself for some aquatic adventures.
Back to top