10 Best Things to Do in Sardinia
What is Sardinia Most Famous For?
Sardinia (Sardegna in Italian) draws travellers from far and wide to its stunning rocky coastline that's peppered with sublime beaches. While it's the 2nd largest island in Italy, Sardinia is still an undiscovered gem for many people. It's a fantastic alternative to different Italian islands that are usually swamped in summer.
Beyond its enchantingly blue waters, the island boasts a ruggedly scenic interior, archaeological sites that predate Rome by thousands of years, well-preserved historic cities, world-class museums as well as a rich and unique culture. There's also plenty of fresh and delicious food and wines to try! We've brought together the best things to do in Sardinia, which you can enjoy throughout your much-needed visit to this beautiful island.
What are the best things to do in Sardinia?
1
Nuraghi of Sardinia
Have your pick from over 7,000 around the island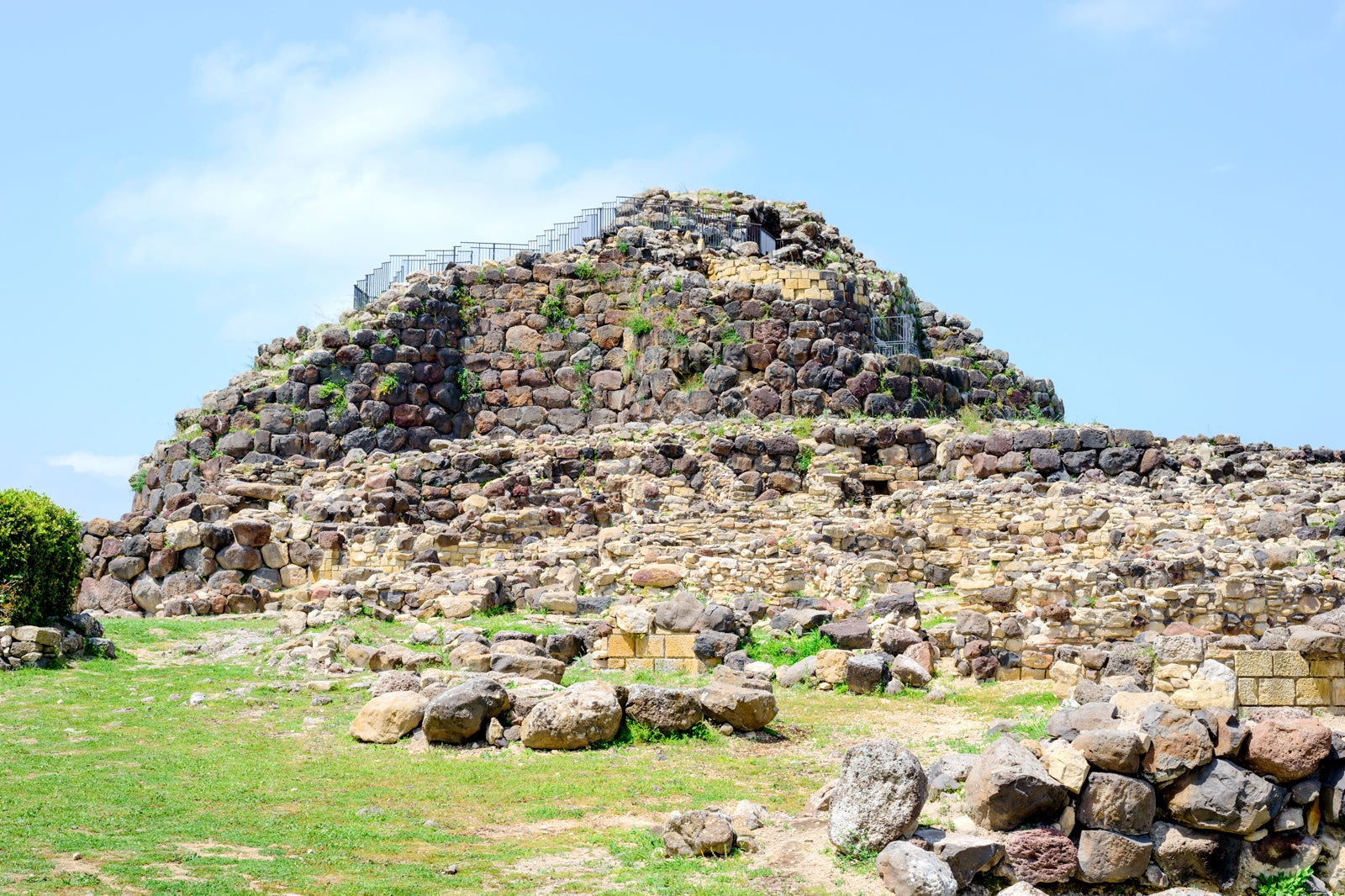 History
Photo
Budget
Adventure
Nuraghi are beehive-shaped stone fortresses surrounded by smaller hive-shaped buildings that also often have a defensive wall. These peculiar structures date back to around 1,500 BC to the Punic Wars in the 3rd and 2nd centuries BC and are the makings of the Nuragic peoples.
During those times, the Nuragic culture dominated the island and left behind an outstanding number of 7,000 nuraghi. With these strange and captivating sites spread across the island, it's very easy to visit 1 wherever you are. The best example of an extensive Nuragic village is in Barumini at a site called Su Nuraxi – it's a UNESCO World Heritage Site that's an hour's drive north from Cagliari.
Location: Viale Su Nuraxi, 09021 Barumini VS, Italy
photo by Norbert Nagel (CC BY-SA 3.0) modified
2
Cagliari's Castello
Wander around the city's hilltop citadel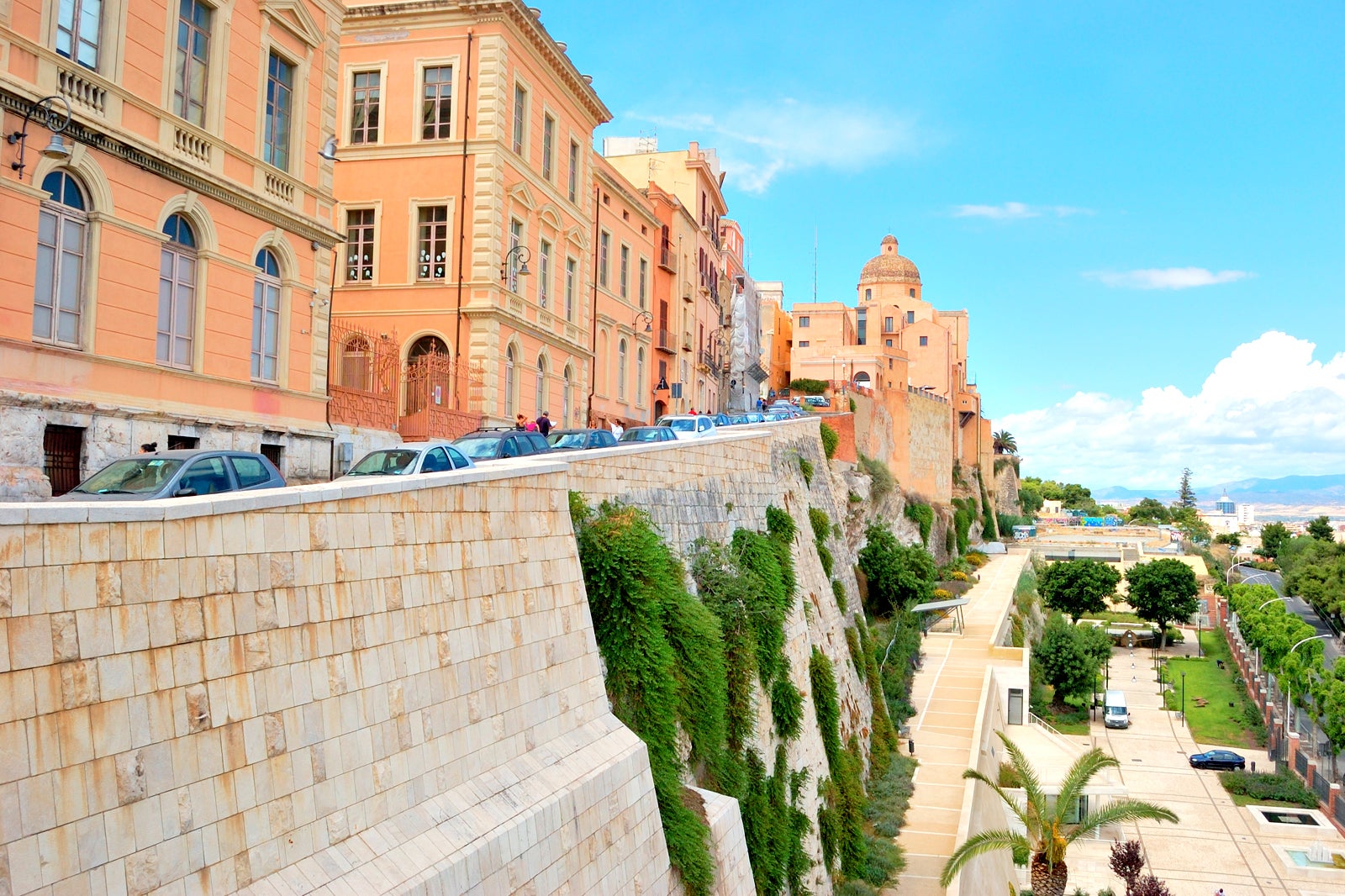 Cagliari is Sardinia's bustling capital, and Castello is the golden citadel that towers above tree-fringed boulevards and sun-drenched cafes. Although closer to Tunisia than Rome, Cagliari is the most Italian of Sardinia's cities. It wears its rich history proudly on its sleeve with ancient Roman ruins, centuries-old churches and a regal palazzi.
Medieval Castello was once home to the city's aristocracy, with iconic domes, towers and palazzi. Packed into a maze of narrow high-walled alleys are the city's university, the ornate 13th-century Saint Mariàs cathedral, an archaeological museum and impressive defence towers that you can climb for great coastal views. You can also dip out of the old city walls to visit the Roman and Carthaginian ruins.
Location: Quartiere Castello, 09124 Cagliari, Province of Cagliari, Italy
photo by Ramon Espiña Fernand (CC BY-SA 3.0) modified
3
Costa Smeralda
Bask in the sun on Sardinia's "Emerald Coast"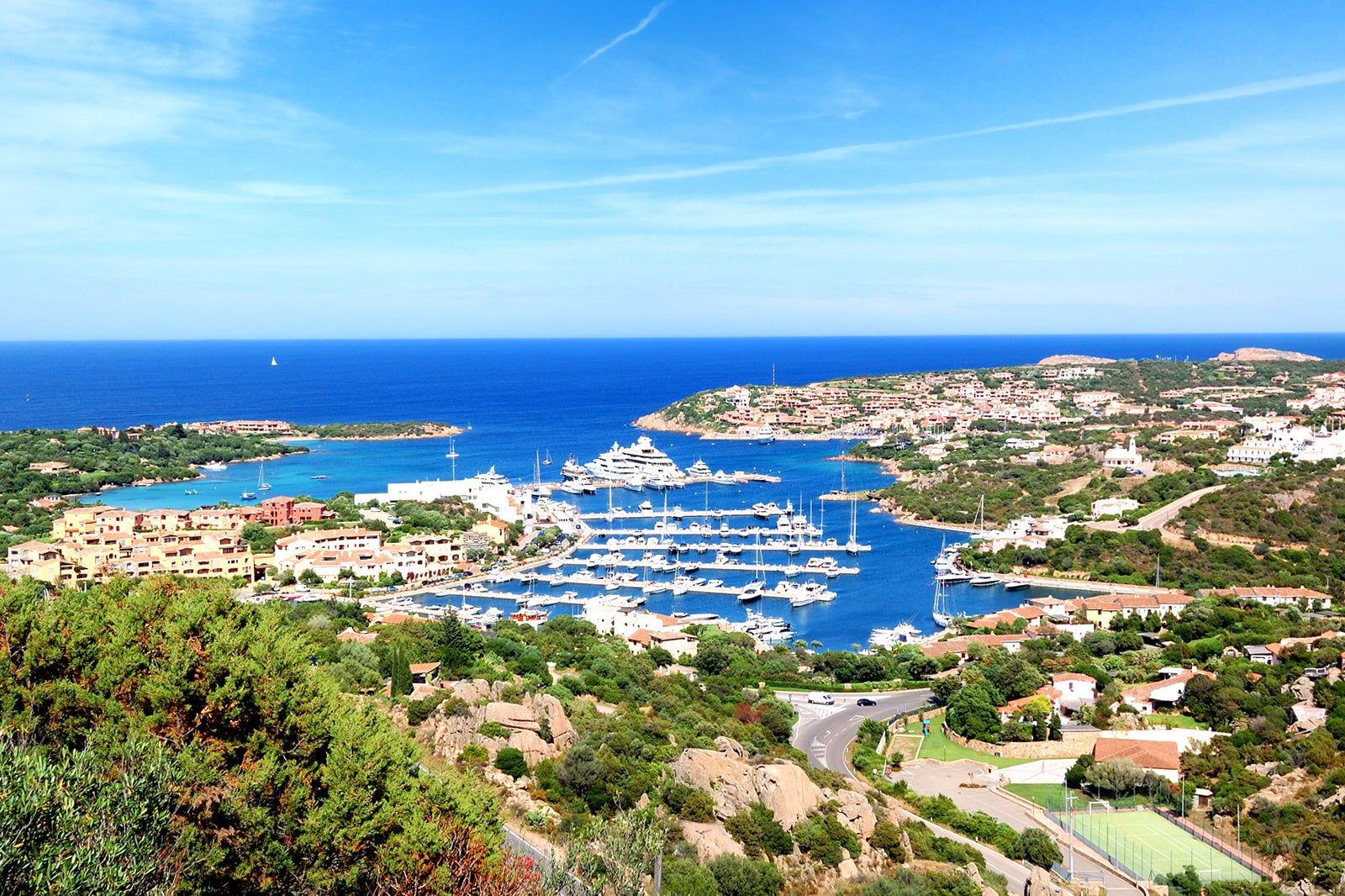 Couples
Families
Photo
Single
Group
Costa Smeralda is where Europe's rich and famous come to play in their mega-yachts and waterfront villas. That's not to say that you need mounds of money to visit, but don't be surprised to find eyebrow-raising prices in the summer.
Most of the coast's action centres around Porto Cervo, where all-day tanning and all-night discos reign. The rugged landscape of this north-eastern stretch of coast pairs attractively with the pampered living of its travellers – you'll find some of the most luxurious residences in Italy here, owned by the rich and famous along with a world-renowned dining scene.
Location: Porto Cervo, 07021 Province of Olbia-Tempio, Italy
4
Neptune's Grotto
Marvel at a magical sea cavern found near Alghero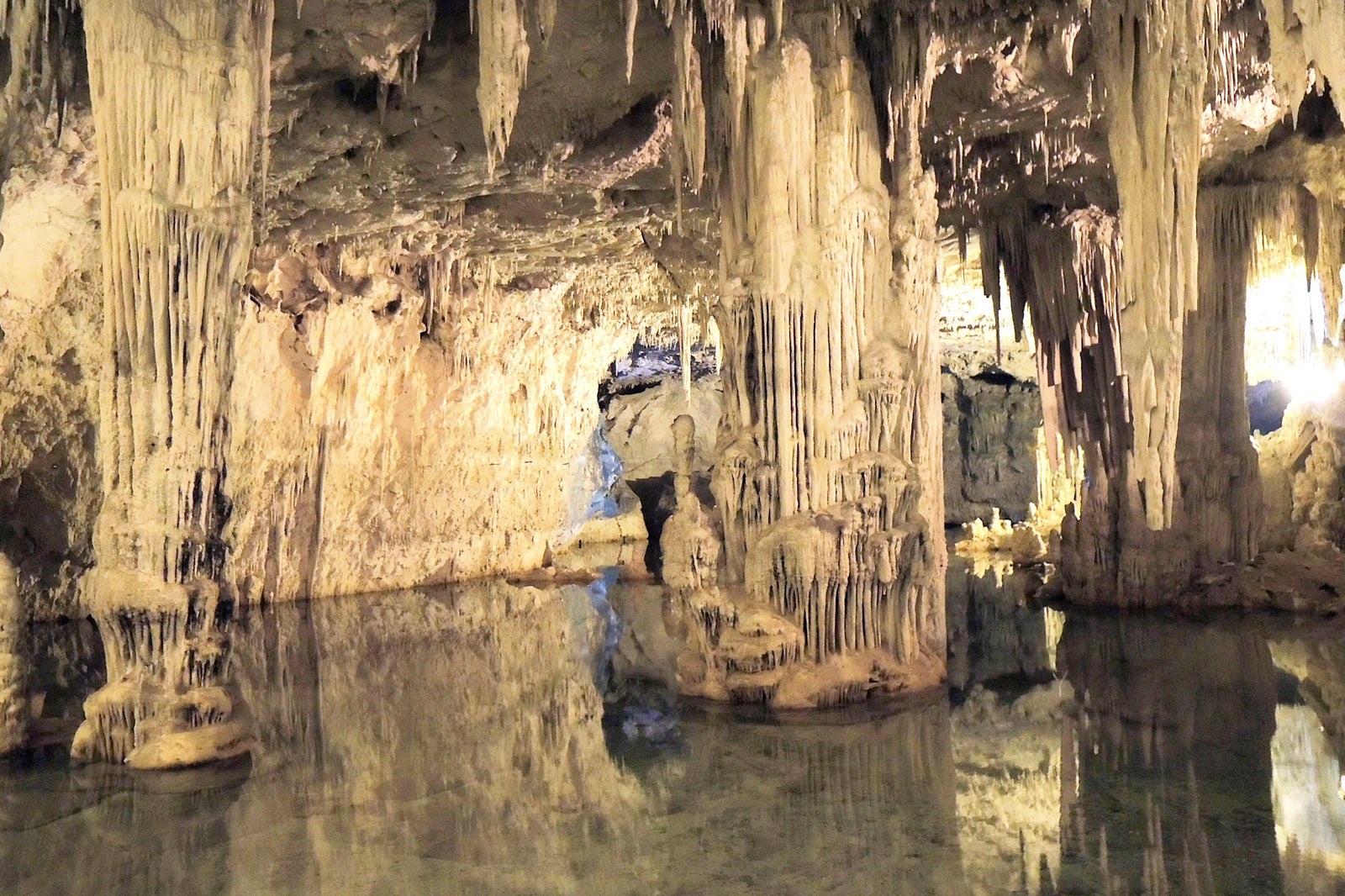 Families
History
Photo
Adventure
Neptune's Grotto is tucked away in the stunning cliffside of Capo Caccia. As if this rocky outcrop isn't spectacular enough, it also houses a fairytale underworld of cave formations and a system of saltwater lakes almost 2.5 km in length. Admire the cave's golden embroidery of striking stalactite and stalagmite formations, which only add to the magical aura of the caves.
You can get to Neptune's Grotto by boat on the 'Linnea Grotte' line (which operates daily) or by foot via 'Escala del Cabirol', a set of 660 steps cut into the cliffside. Opening hours vary by season, so make sure to check before your visit.
Location: Capo Caccia, Alghero, 07041 Province of Sassari, Italy
photo by Piotr Rokita (CC BY 2.0) modified
5
Sailing around Sardinia
Take advantage of the excellent weather conditions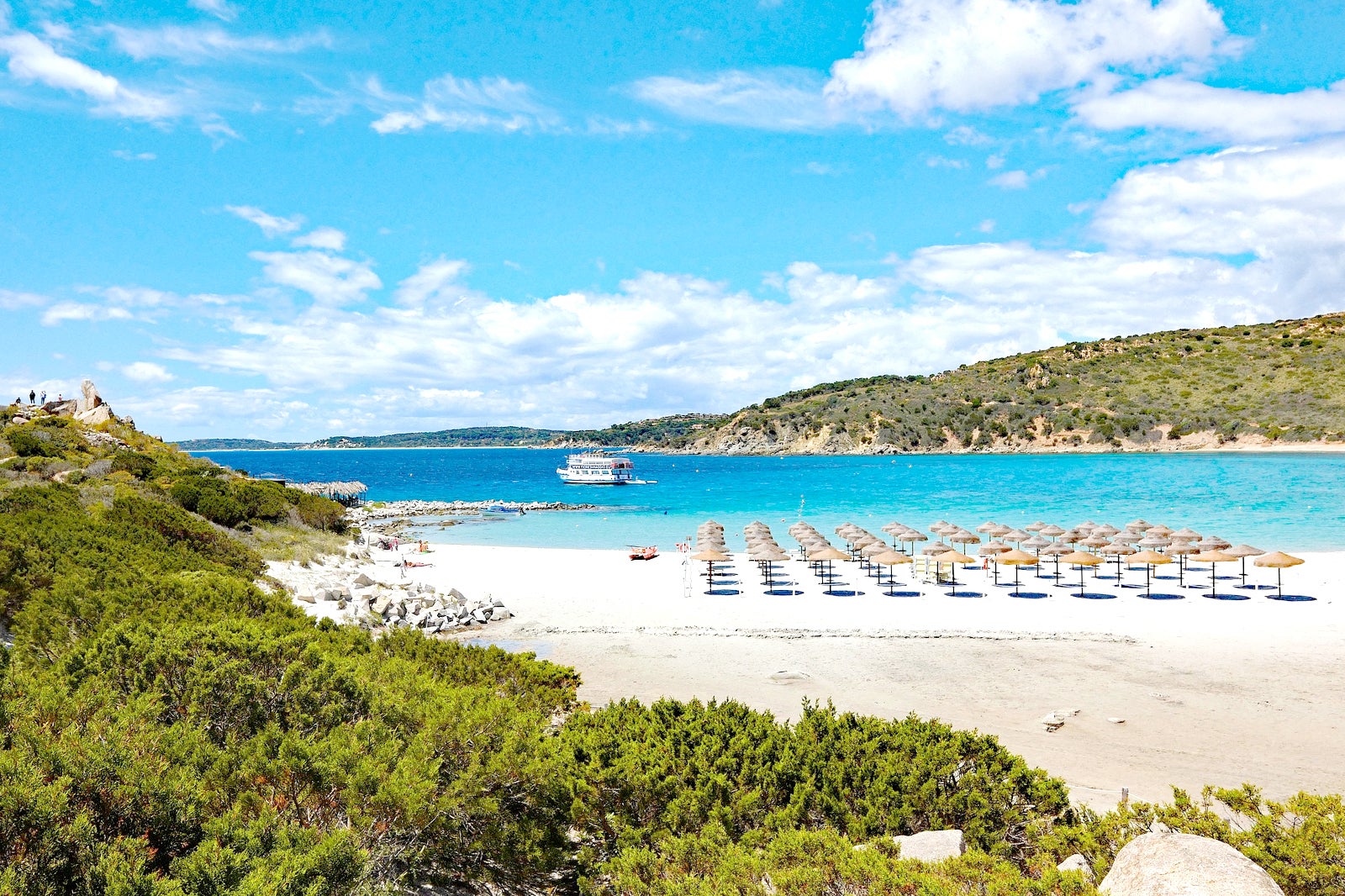 Couples
Families
History
Photo
Adventure
Sailing around Sardinia is a truly scenic treat, where you can enjoy the Mediterranean's aquamarine waters in the best way possible. There are multiple harbours where you can set sail from and you'll find companies offering chartered sailboats to explore the island and its neighbours.
On the south coast, the tiny bays of Cala Regina, Mari Pintau and Torre delle Stelle have gorgeous routes to Villasimius and Cala Pira. Golfo di Orosei on the central-eastern coast has some of the island's most dazzling 'hidden' beaches and grottoes. The coolest way to reach them is by gommone, or zodiac raft, which can be hired at either Cala Gonone or Marina di Orosei. Look out for frolicking dolphins as you set sail.
6
Sardinia's archaeological sites
Take a day trip to the ruins of Nora or Tharros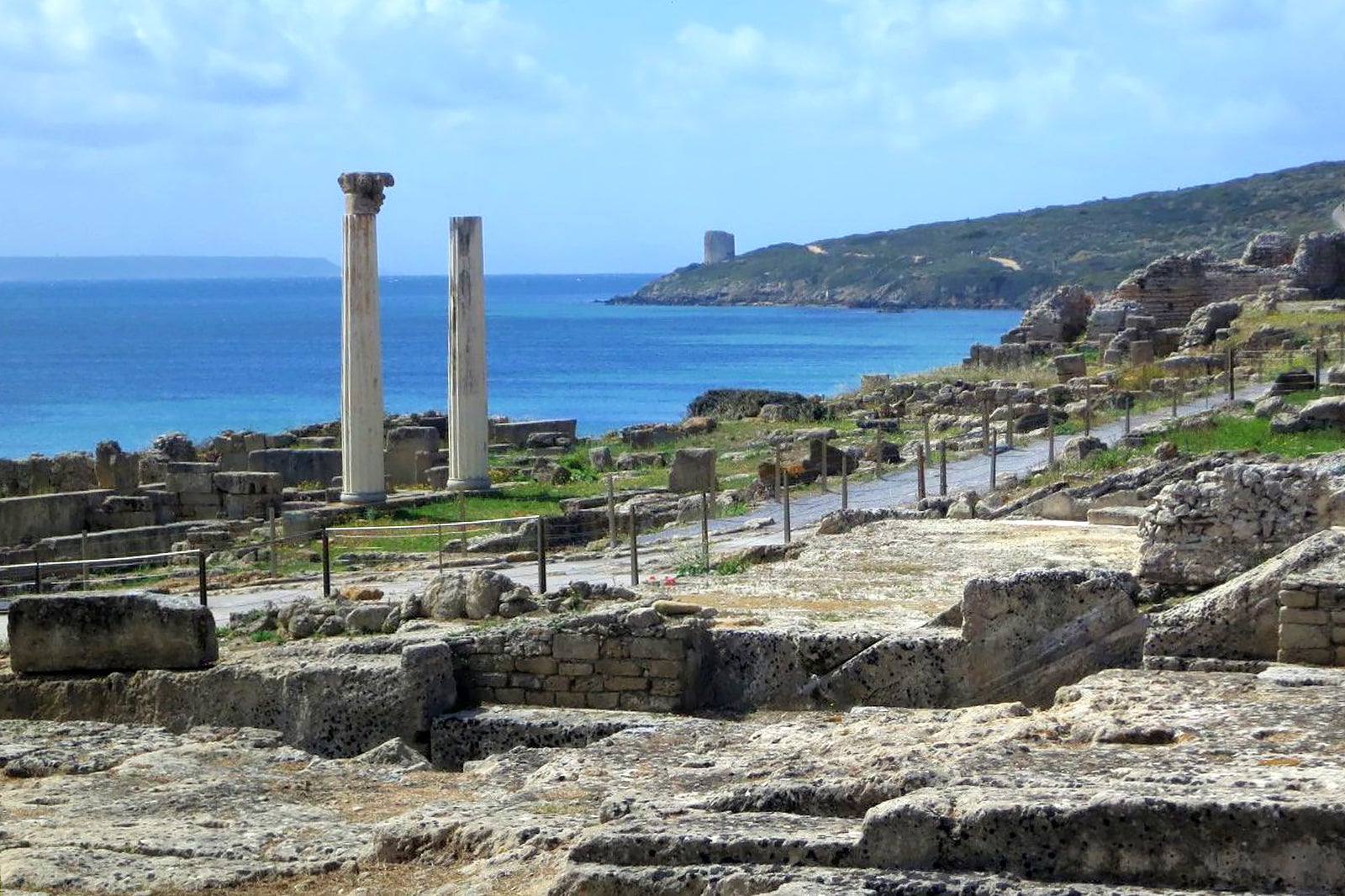 Families
History
Photo
Adventure
Group
The archaeological sites of Nora and Tharros date back to at least 1,000 BC and were inhabited by a diverse spread of people: the Nuragic, Phoenicians, Carthaginians and Romans. On the southern tip of the Gulf of Oristano, Tharros is littered with ancient ruins, but one that particularly sticks out is the exquisite 6th-century Church of San Giovanni di Sinis – it's one of the oldest on the island.
A half-hour drive south from Cagliari, Nora is home to a Roman theatre, the mosaic-lined Temple of Aesculapius and a Terme a Mare (Spa by the Sea). For something special, go scuba-diving off Nora Beach to discover sunken Romans ruins and look out for pink flamingoes stalking around the Laguna di Nora.
Location: Nora, 09010 Province of Cagliari, Italy
photo by Larry Koester (CC BY 2.0) modified
7
Asinara National Park
Escape summer crowds to this wild island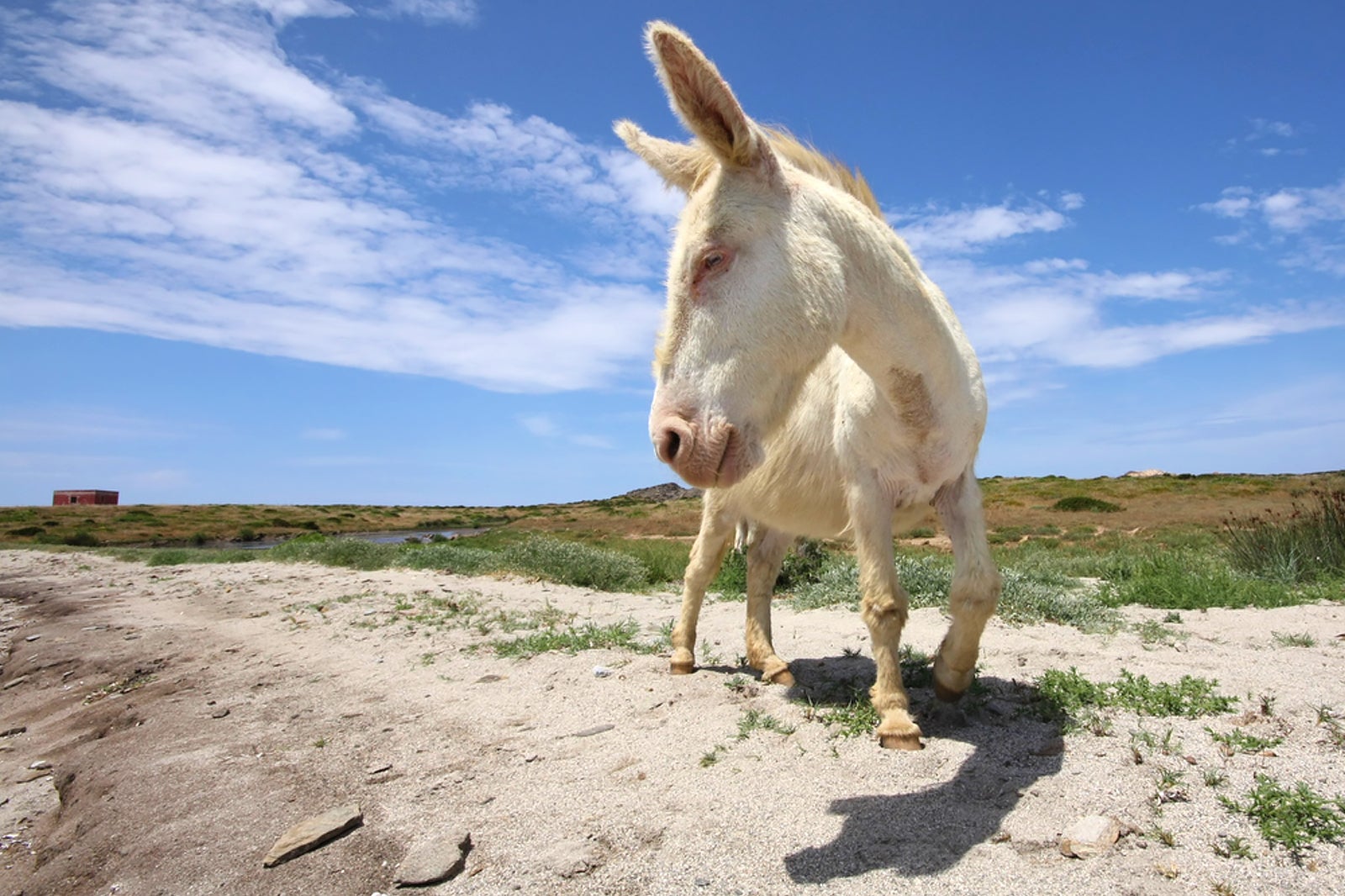 Families
History
Photo
Adventure
Asinara National Park, located on the northwestern tip of Sardinia, offers the island's wild, unspoilt nature. The undulating hills covered in Mediterranean green are inhabited by unique species like the white donkey, while the multi-coloured sea is teeming with marine life. The park's vast grounds stretch over 50 sq km within the territory of Porto Torres, which was isolated for over a century.
Relax on one of the many secluded beaches, hike or bike on one of its countless trails or enjoy a spot of bird watching… either way, you'll be spoilt for choice in this natural paradise. Access to the park is limited but it's well worth the effort, so make sure to book a trip with an authorised boating company.
Location: Via Ai Tamerici, 30, 07038 Isola Rossa OT, Italy
photo by Roberto Cossu (CC BY-SA 2.0) modified
8
Sardinia's beaches
Swim in the ever-clear waters of the Mediterranean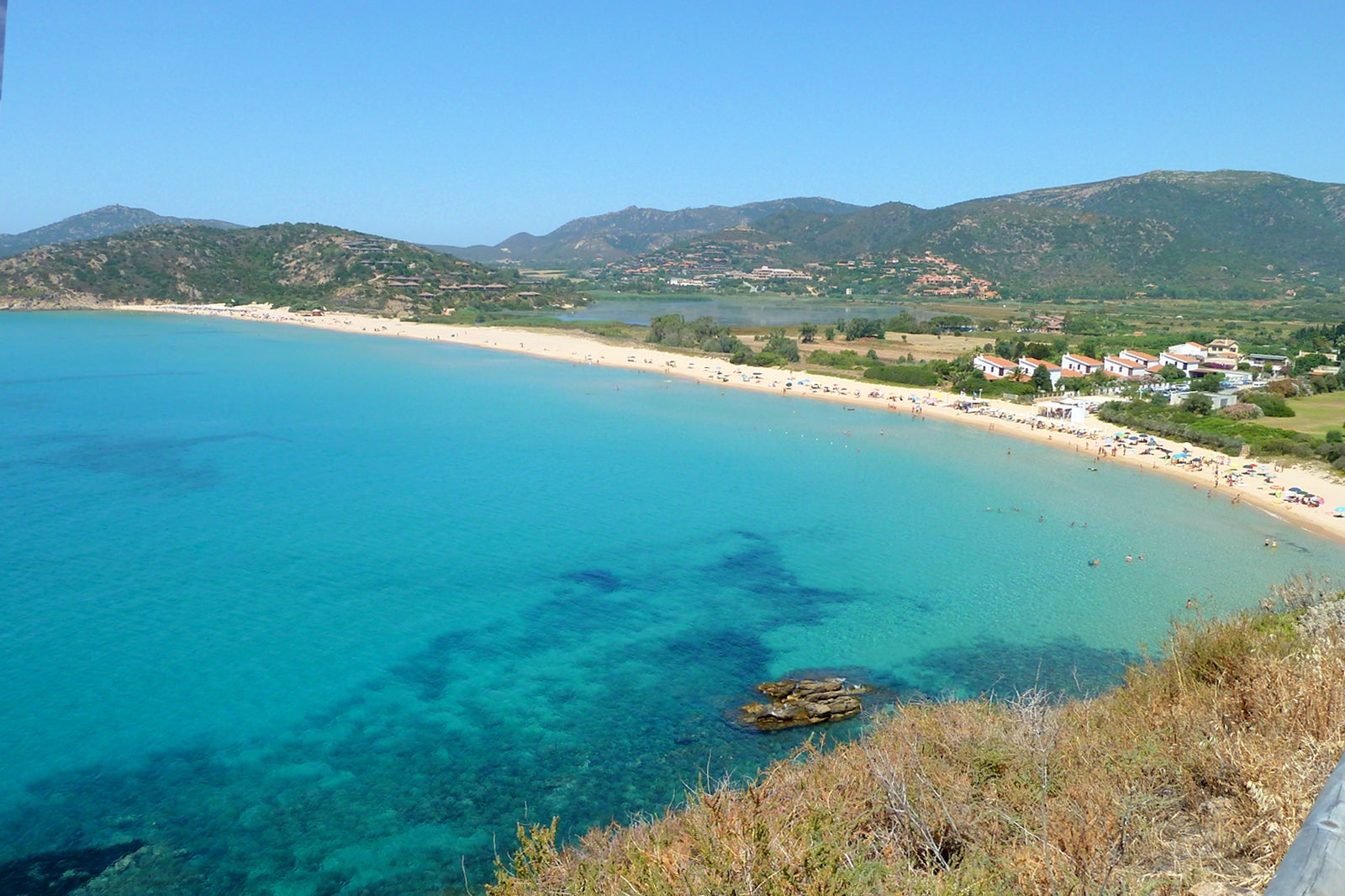 Families
Photo
Budget
Adventure
Group
Sardinia's beaches range from rugged, cliff-backed coves in the east to dune-flanked spots in the west. There's a little something for every taste and you're sure to have snow-white beaches and endless blue seas. For a bit of escapism, head to Is Aruttas on the Sinis Peninsula – a frost-white sand beach with startling aquamarine waters.
Families can visit the village of Chia with its great resorts and hotels and pretty beaches: Spiaggia Sa Colonia and Spiaggia Su Portu. For rolling dunes, go to Spiaggia di Piscinas on the Costa Verde or Spiaggia di Scivu. For a great swim in shallow waters, there's Spiaggia Rena Blanca where you can also look out across the Strait of Bonifacio over Corsica.
photo by Abxbay (CC BY-SA 3.0) modified
9
Quaint villages
Rent a car and venture into Sardinia's hidden beauties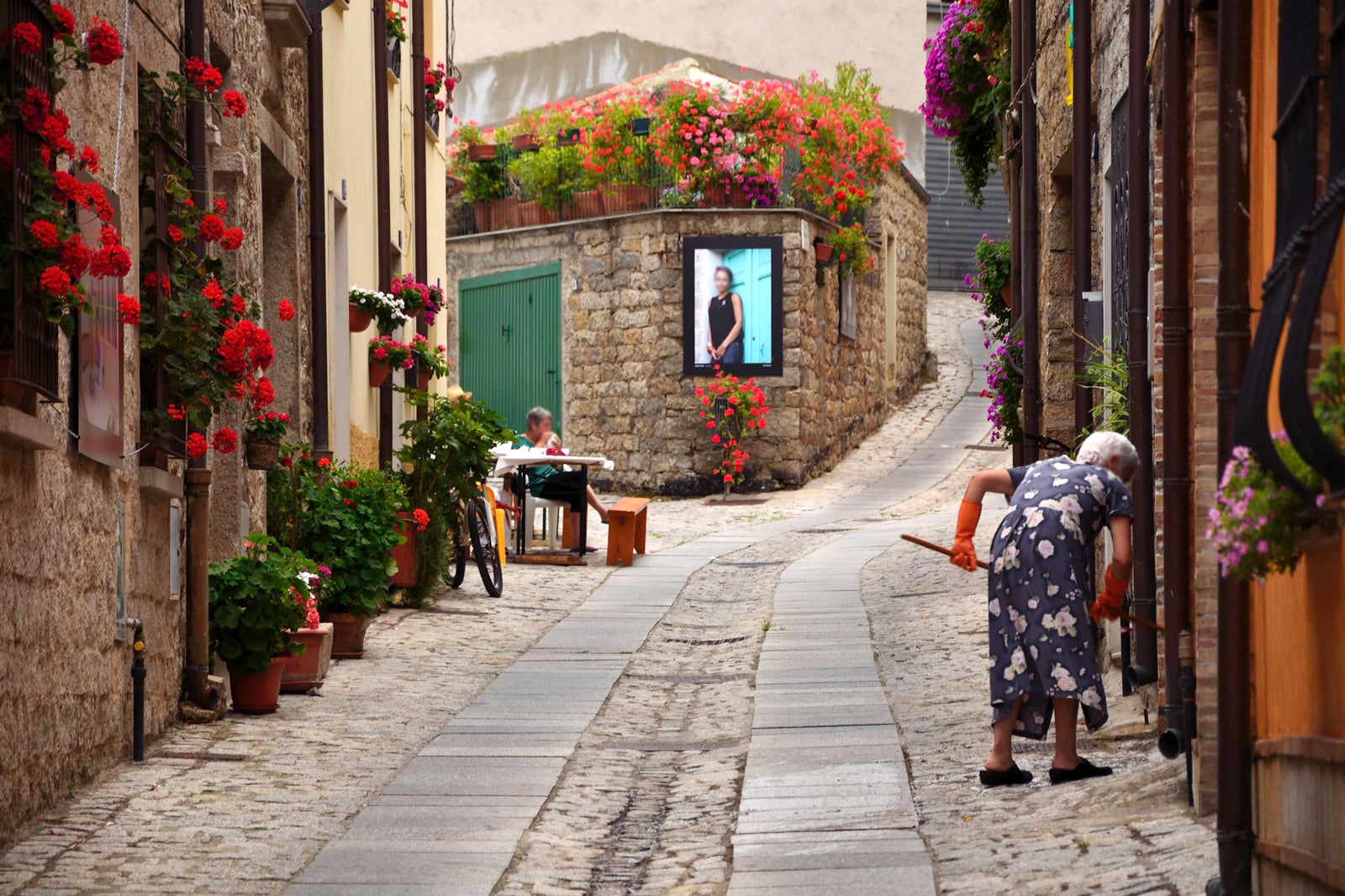 Families
History
Photo
Adventure
Group
Considering the rich and varied culture of Sardinia, it's no surprise that each town on the island holds its own unique traditions. In the mountainous, rugged interior of the island, you'll find Nuoro, where indigenous Sardinian folkways are still practised today. Sheepherding and traditional costume, rituals, dance and music are some of the traditions you get to see during your visit.
Nuoro's ethnographic museum will help you understand the history of the area, but it's best experienced with a little detour to smaller towns like Oliena, Orgosolo and Mamioada, which are famed for their contemporary murals. The region is fantastic for historical sightseeing, beautiful nature trails with occasional sightings of adorable donkeys, goat and sheep.
photo by Massimo Frasson (CC BY-SA 2.0) modified
10
Sardinian cuisine
Try everything from delicious pasta to sharp cheeses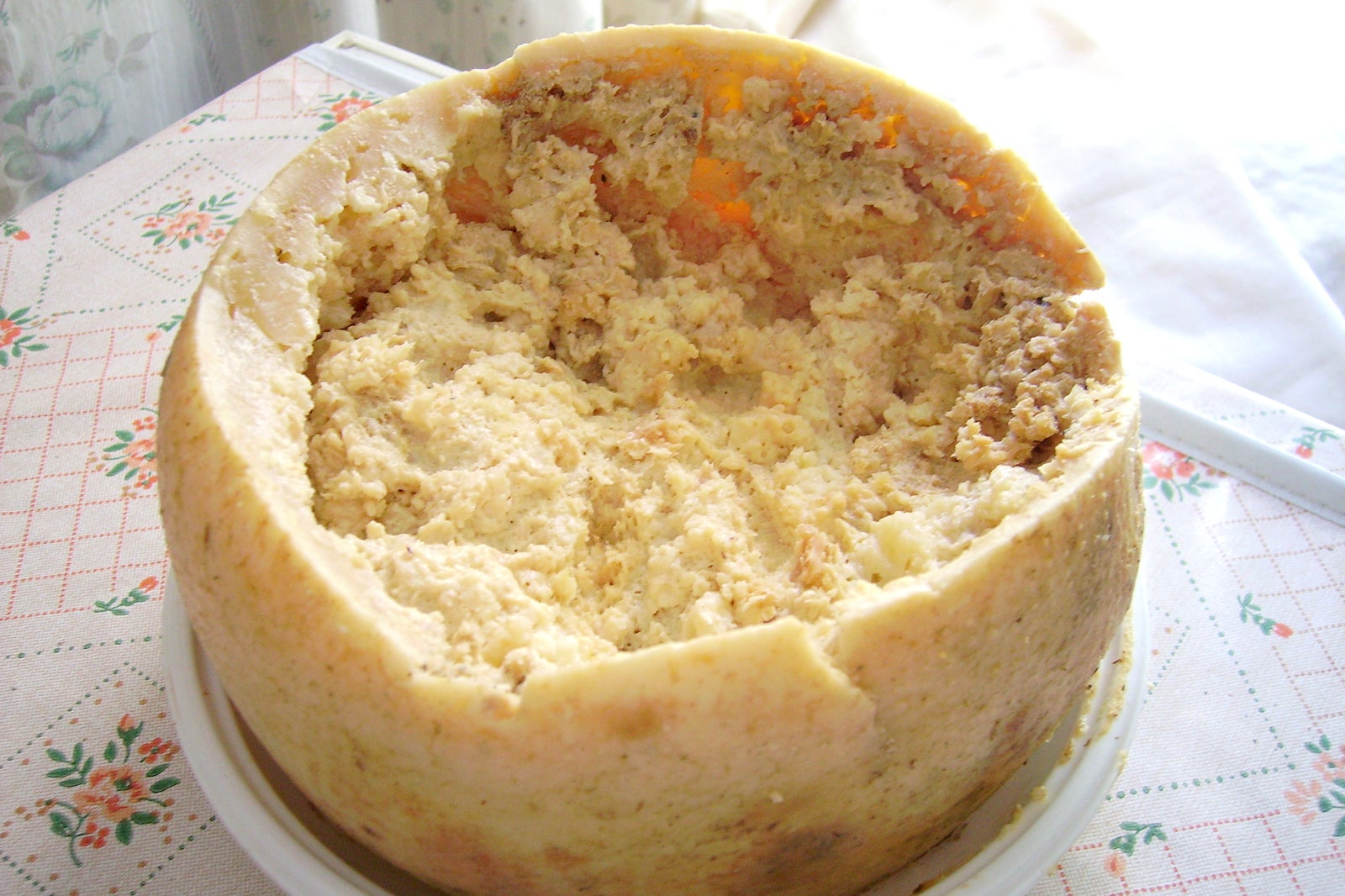 A standout Sardinian cheese is casu marzu – a sheep's cheese with live maggots. Although illegal to produce, you can easily find this cheese by asking around. Other than that, Sardinia's cuisine is the very opposite of rotten, with the delicious spaghetti alla bottarga (mullet roe) being a popular dish with tourists, and culurgiones (pasta pockets stuffed with potato and ricotta) making tummies sing as well. Restaurants serve crispy carasau (traditional flatbread) with every meal, so your pasta sauce won't go to waste.
For wines, don't leave without trying Cannanou, a hearty red made from Grenache grapes, or Vermentino, a citrusy, acidic white. Be sure to finish your meal with a glass of sweet mirto – a liqueur made of myrtle berries.
photo by Shardan (CC BY-SA 2.5) modified
Back to top