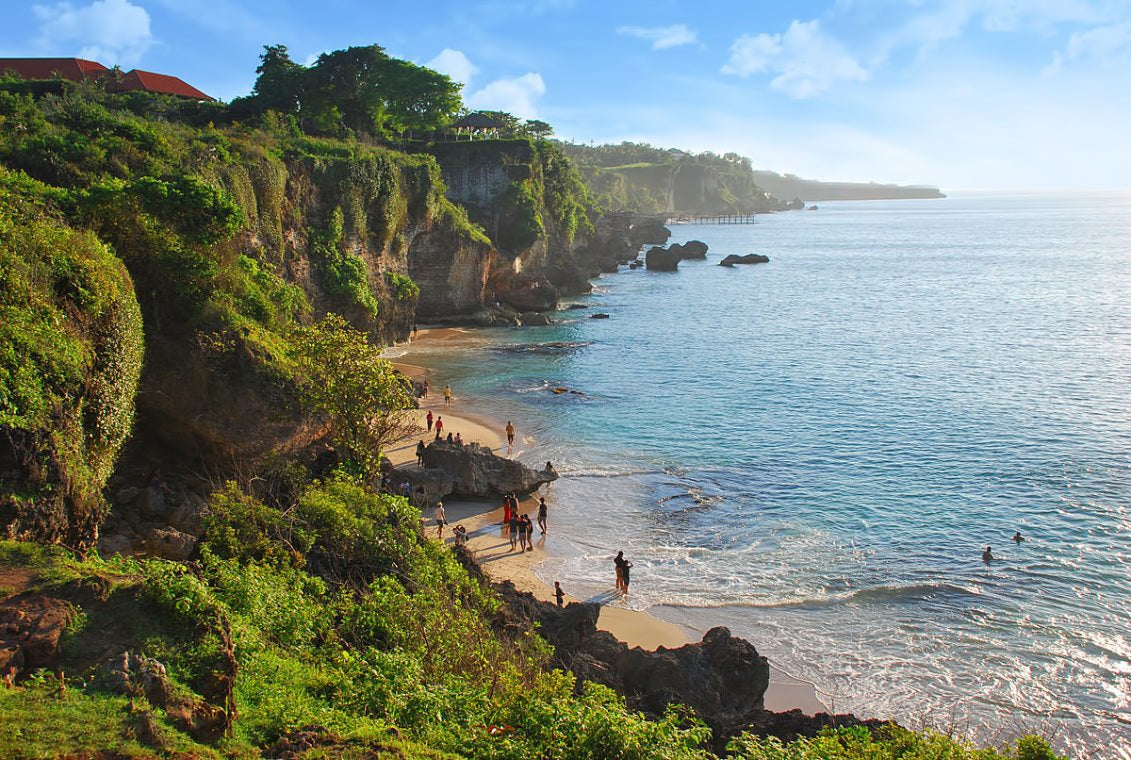 Tegal Wangi Beach is one of the most unique hidden beaches gracing the western rim of the southern Bukit Peninsula. Despite the fact that it's not very well-known among locals, it's actually in plain sight and easily accessible.
Tegal Wangi Beach is named after the temple perched on top of a limestone cliff that overlooks the coast. You can get there via a paved road just to the right of the entrance of Ayana Resort and Spa.
Tegal Wangi Beach in Bali - one of the highlights of 10 Best Viewpoints in Bali and 10 Secret Beaches on Bali's Southern Tip (Read all about Bali here)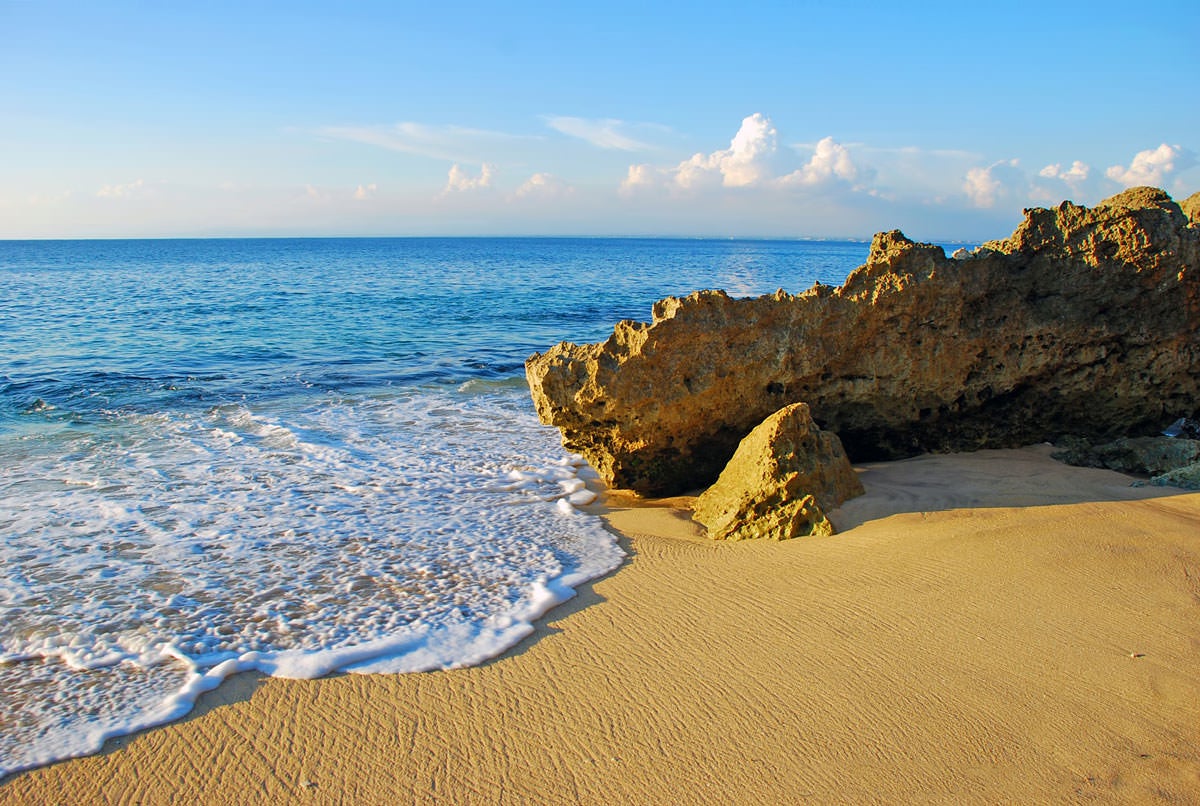 Tegal Wangi Beach highlights
Tegal Wangi Beach offers breathtaking seascapes with natural features – low tides and crimson sunsets reveal seaweed-covered stony barriers that add an abstract border to the wide ocean views. This beach was kept a secret among wedding photographers as its simple and barren beauty makes for exotic backdrops. The best time to visit is before sunset, around the 'blue hour' (from 6pm to 7pm).
About 100 metres or so down the winding road from the AYANA Resort and SPA, a carpark adjacent to the Pura Tegal Wangi temple is obstructed by a high wall, which adds more mystery to first-time visitors. Once you find your way in, small glimpses of the ocean are visible behind the hill's shrubbery. It's these views of the Indian Ocean from 100 metres up from Tegal Wangi Beach that draws young local couples to the grassy headland.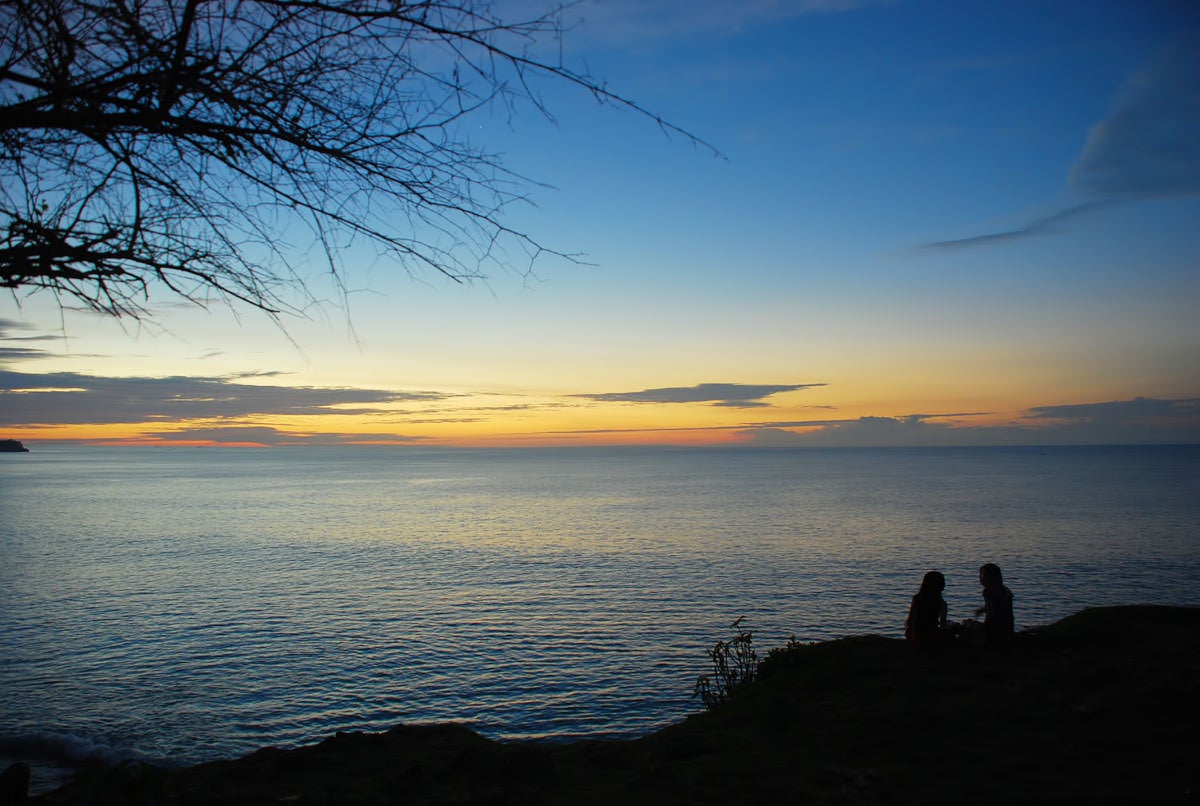 What to see at Tegal Wangi Beach
From this vantage point southward, you'll be able to observe the glimmering torches of the wharves in the distance and the famous Rock Bar of the AYANA. You can also see planes approaching and landing at the Ngurah Rai Airport runway in the far north.
Down on the white sand, there are usually a few photographers with their tripods and soon-to-be-married couples dressed in their best for their pre-wedding photoshoots. You can head down to the sands of Tegal Wangi Beach by carefully descending a stone walkway.
Due to its natural state and absence of lifeguards, extra caution should be taken at all times around Tegal Wangi Beach. The grassy headlands are borderless and while they provide breathtakingly unobstructed panoramic views, they can be quite hazardous during strong winds. Swimming around the waters is not recommended due to the rocky beds and strong undercurrents, but the low tide does reveal small pools that are enjoyable to have a soak in.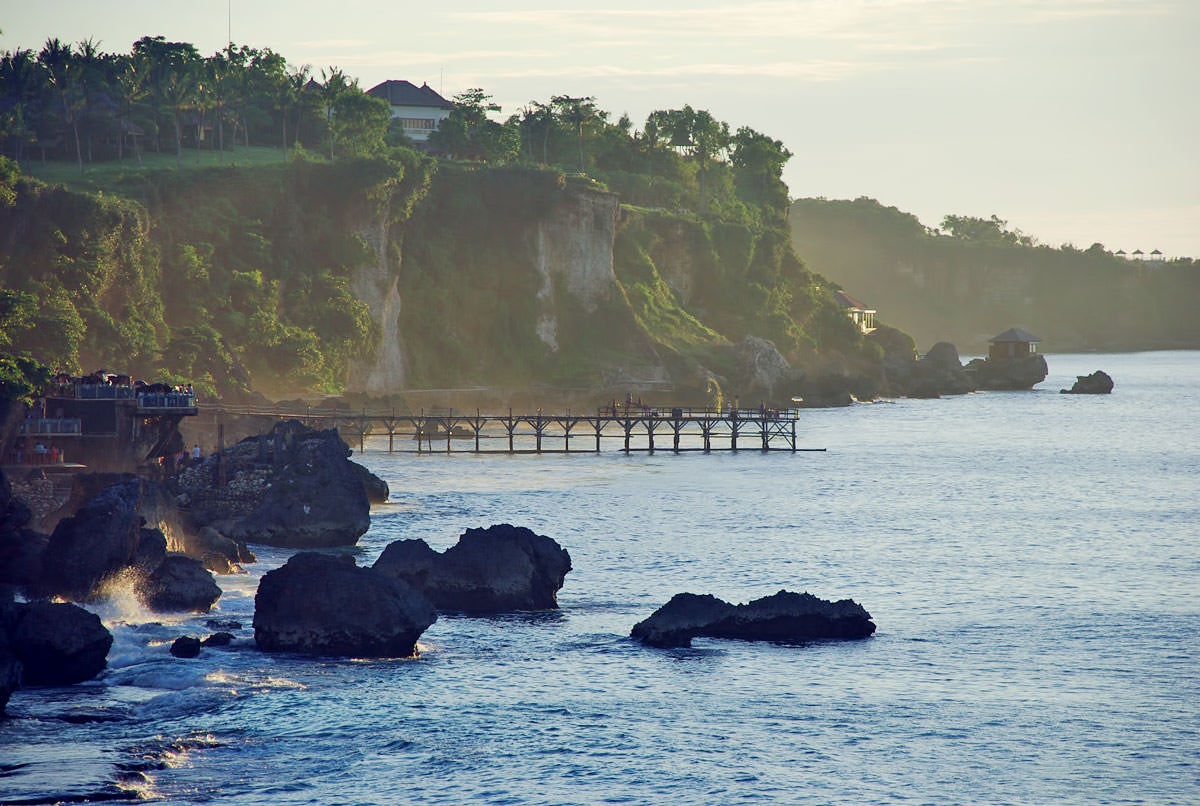 Tegal Wangi Beach in Bali
Location: Jalan Tegal Wangi, Jimbaran, Badung, Bali 80361, Indonesia
Back to top