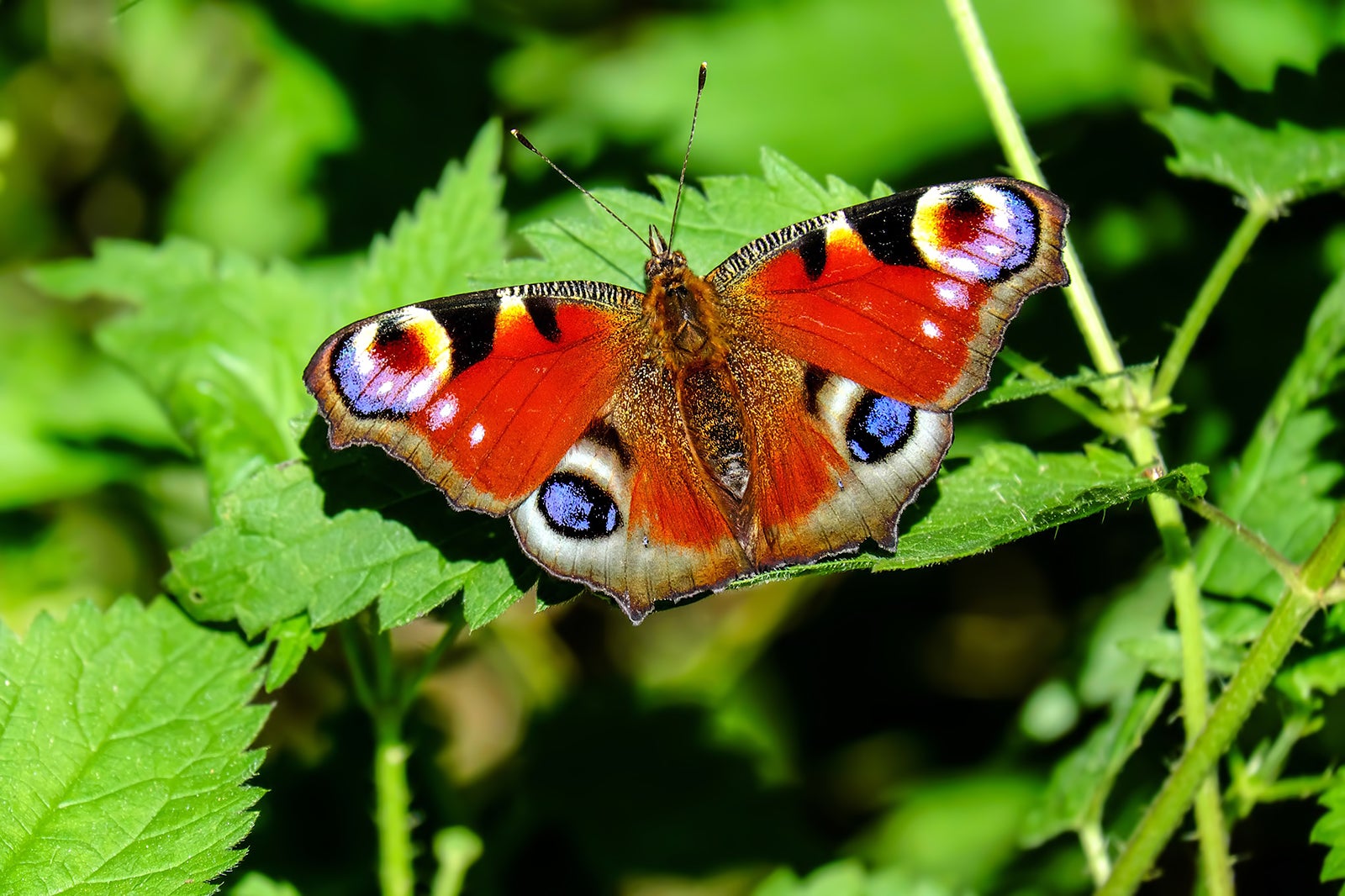 Kemenuh Butterfly Park lets you freely roam through flowering garden enclosures and admire nature's artistry through colourful Lepidopteran species. The park opened at the turn of 2016, becoming Bali's second butterfly park after the Bali Butterfly Park in Tabanan.
The butterfly park is approximately a 30-minute drive southwest of central Ubud and can be a great addition to tour itineraries to the Sukawati area. Other highlights within the area are the Sukawati and Guwang art markets, the Tegenungan Waterfall, and the Celuk and Mas silver and goldsmith villages – all of which are within a 1-km radius.
Kemenuh Butterfly Park in Bali - one of the highlights of 18 Things to Do in Bali with Kids and 9 Best Bali Animal Parks (Read all about Bali here)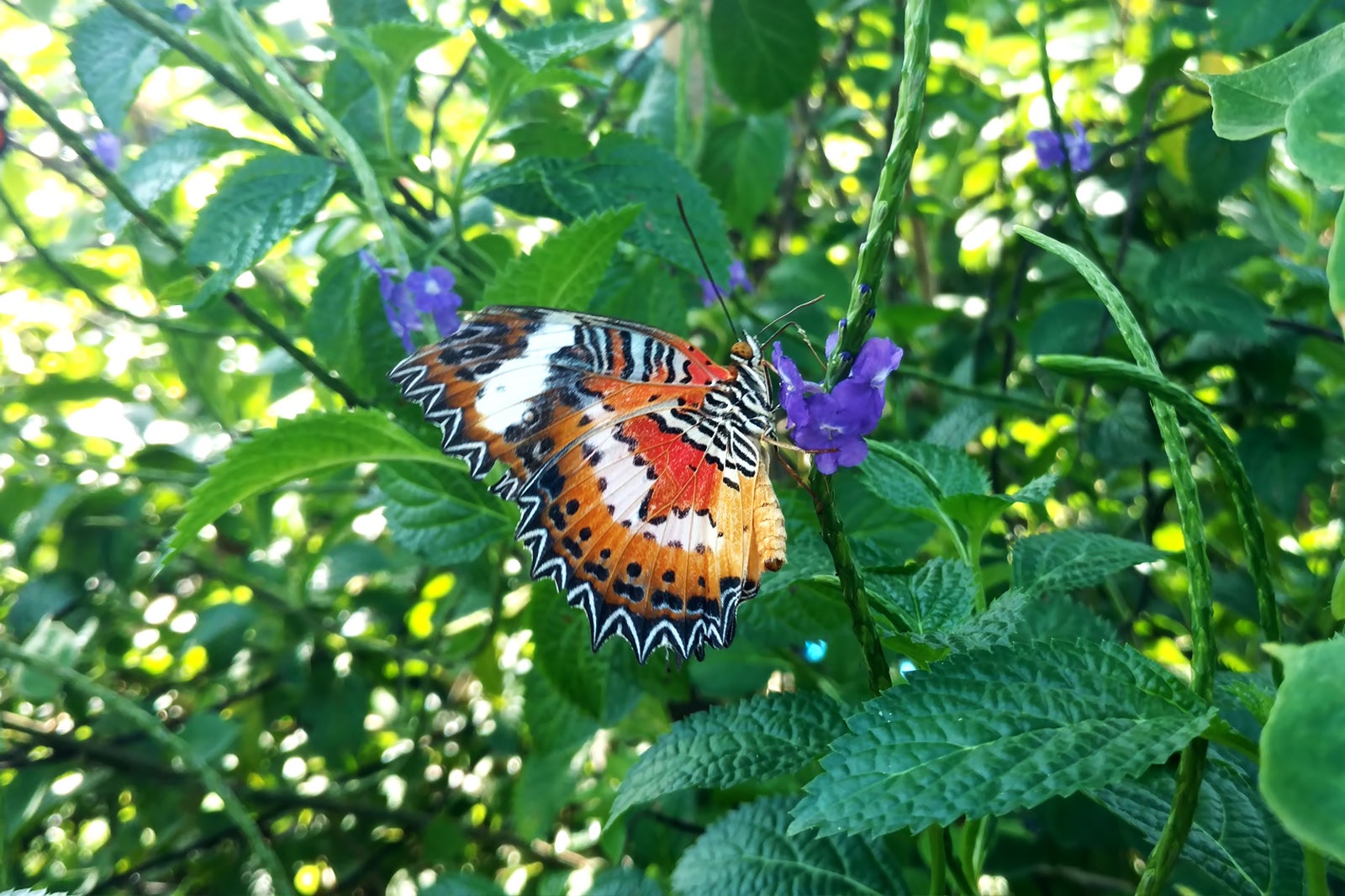 Roaming through Kemenuh Butterfly Park
Kemenuh Butterfly Park has paved pathways that meander through expansive flowering garden enclosures – all covered by netted canopies. Over 500 butterfly specimens flutter with ease, siphoning nectar from one tropical flower bud to another.
Among the park's most prominent species are Indonesia's vivid Papilio peranthus, the bright orange Common Cruiser and the giant Atticus Atlas moth. Mini nurseries also show pearlescent cocoons from the wide variety of butterfly species. At the park's lobby, you can learn about butterflies and their relatively short life stages through large diagrams that hang on the walls.
Kemenuh Butterfly Park in Bali
Location: Jalan Raya Kemenuh, Kemenuh, Sukawati, Gianyar, Bali 80582, Indonesia
Open: Daily from 8.30am to 5.30pm
Phone: +62 (0)361 479 1681
Back to top