Kedonganan Fish Market is a traditional wet market where most of the fresh catches are sourced from in southern Bali. It's about 2.5 km north of Muaya Beach in Jimbaran Bay, with the western runway of Ngurah Rai International Airport in view. At this largest fresh seafood market in Bali, you'll find almost any type of saltwater catch, from common red snapper to rare mahi-mahi.
Visit just after sunrise to see fishermen unloading their nets full of sardines and larger catches being weighed for auction, together with shrimps, crabs, lobsters and a huge variety of sea harvests displayed in rows of ice containers, ready for retail bargain and wholesale.
Kedonganan Fish Market in Bali - one of the highlights of 9 Best Things to Do in Jimbaran and 10 Great Fresh Markets in Bali (Read all about Bali here)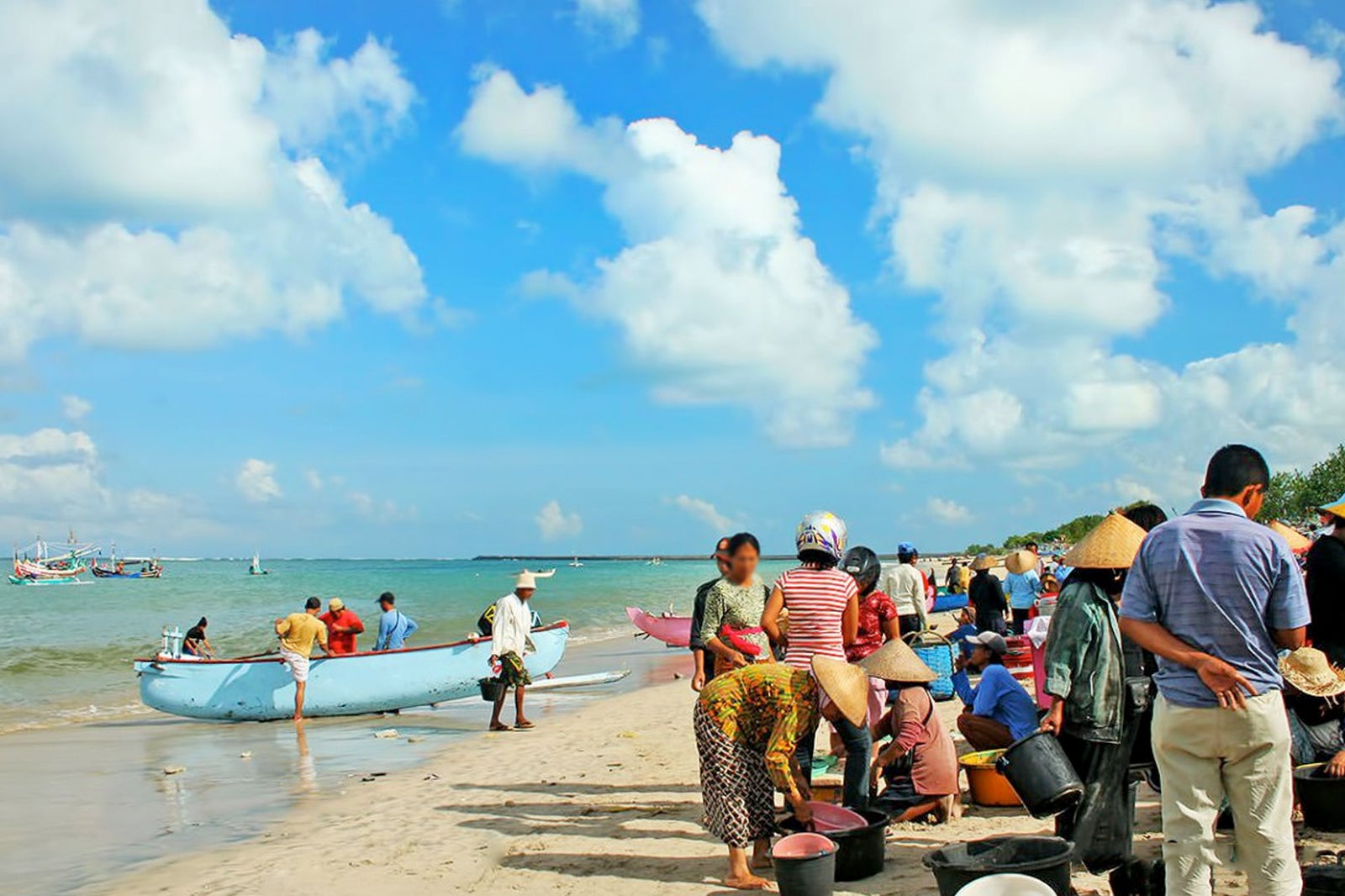 You can get to Kedonganan Fish Market by following the Jalan Uluwatu road to its northern end, or go along Jalan Segara Madu just south of Ngurah Rai International Airport. The fish market also adjoins a morning village market that mainly serves the local Kedonganan community, with stalls selling fresh groceries and daily necessities. Tropical herbs, spices, fruits and vegetables that locals use in their home cooking are some of the things you can discover during your visit.
The market opens right after the break of dawn, and the bustling scene continues throughout the day – pick-up trucks with boxes ready to ship out their fresh seafood to hotels and restaurants, while local fishing boats land and unload their catches, greeted by smaller vendors on the sand. The boats often catch their fish in the waters off neighbouring Java, Sulawesi and Bali's own Kusamba and Amed on the island's other far side.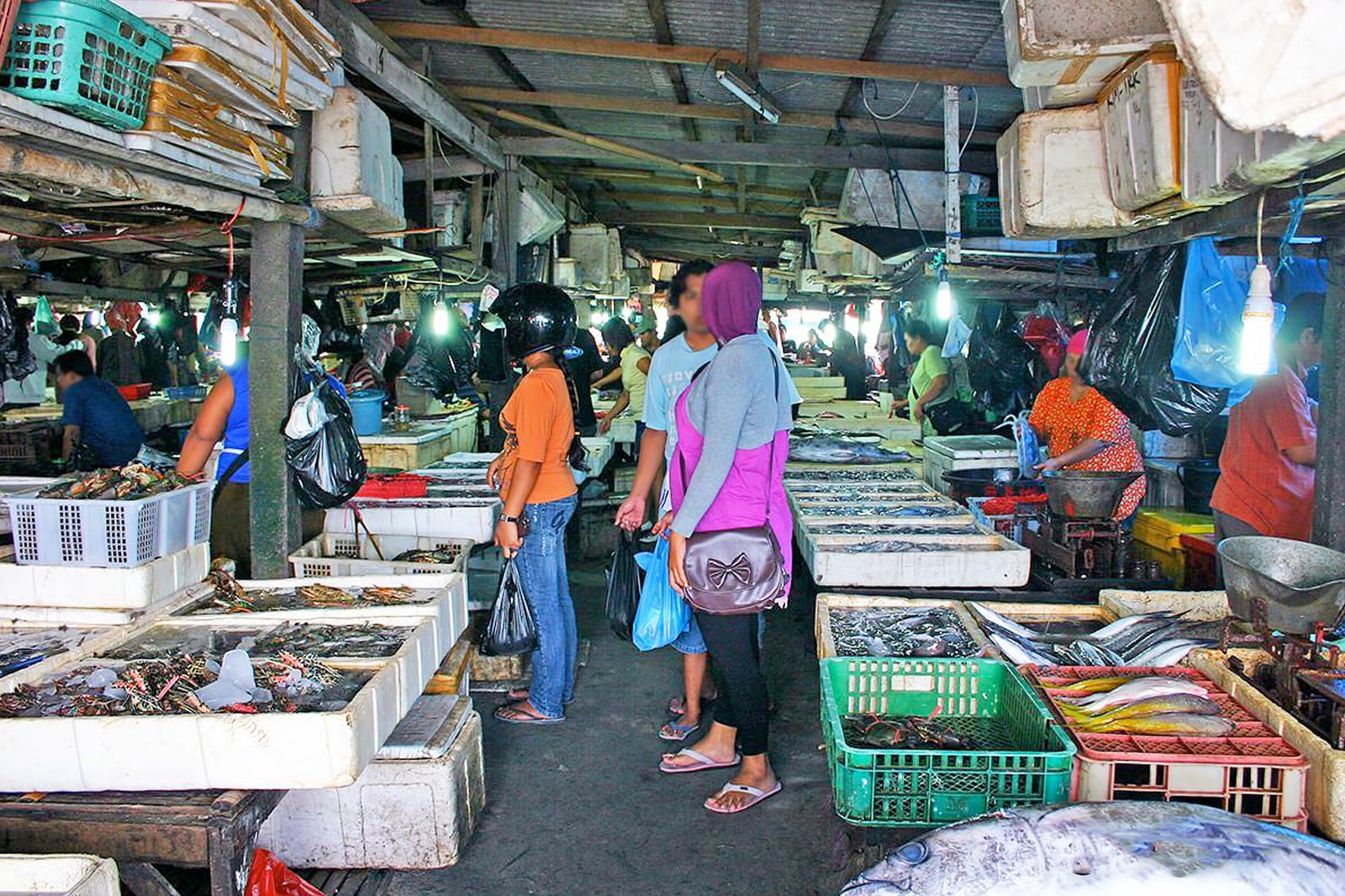 Kedonganan Fish Market is a nice alternative to shopping at a supermarket, especially if you're planning on making good use of your in-villa kitchenette. You can even arrange with a chef for a small and private barbecue party. There's a huge range of fish available daily, and you can hone your bargaining skills at the same time.
If you're in for a quick seafood treat at the market, you can have your fish cleaned and grilled right on the spot for a small fee. Kedonganan Fish Market has smaller warungs or locally-run food stalls that allow for cheap seafood dining compared to Jimbaran or Kedonganan's own cluster of upmarket beachfront dining spots.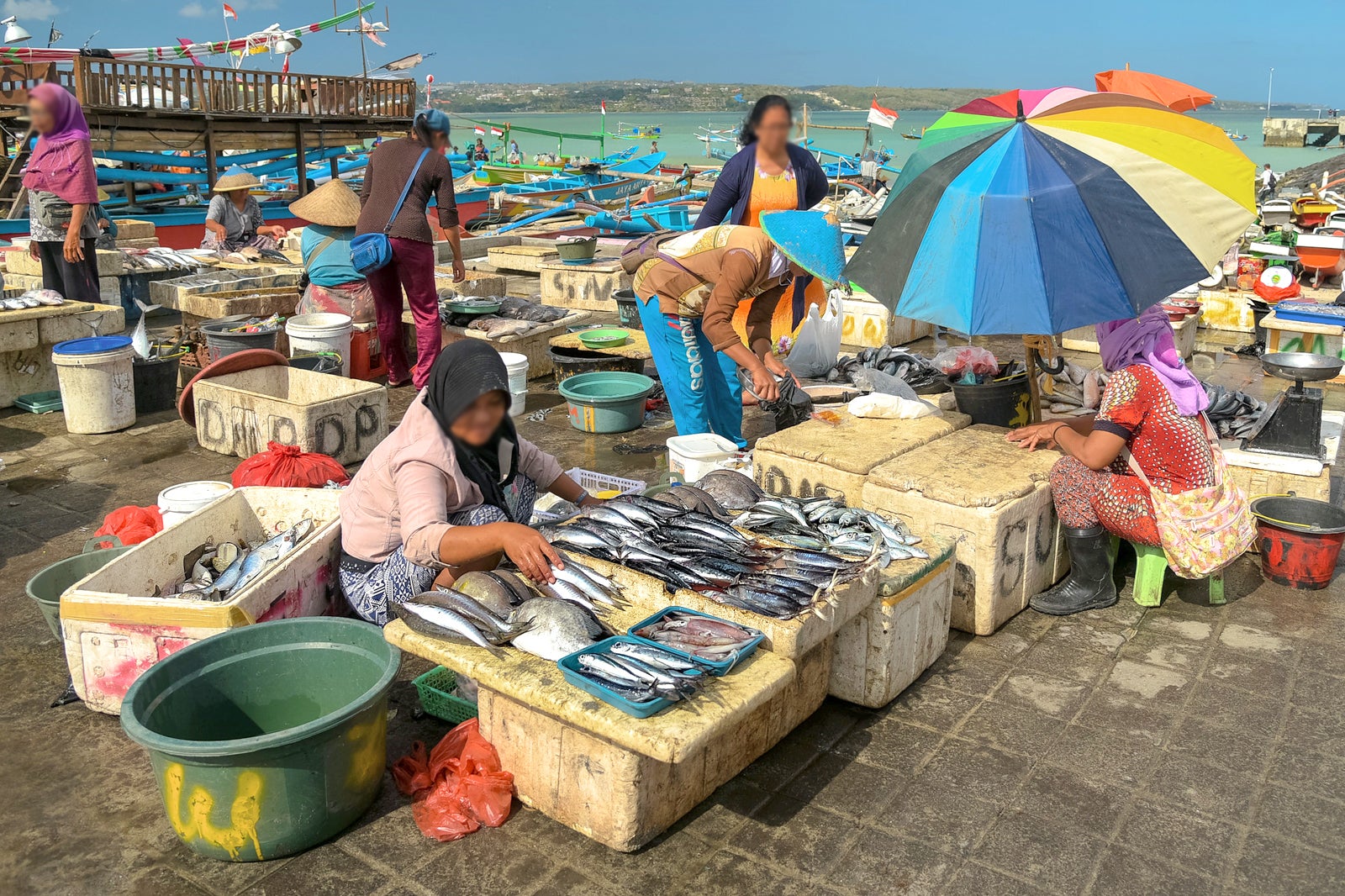 Kedonganan Fish Market in Bali
Location: Jalan Pantai Kedonganan, Kedonganan, Badung, Bali, Indonesia
Open: Daily from 4am to 9pm
Back to top