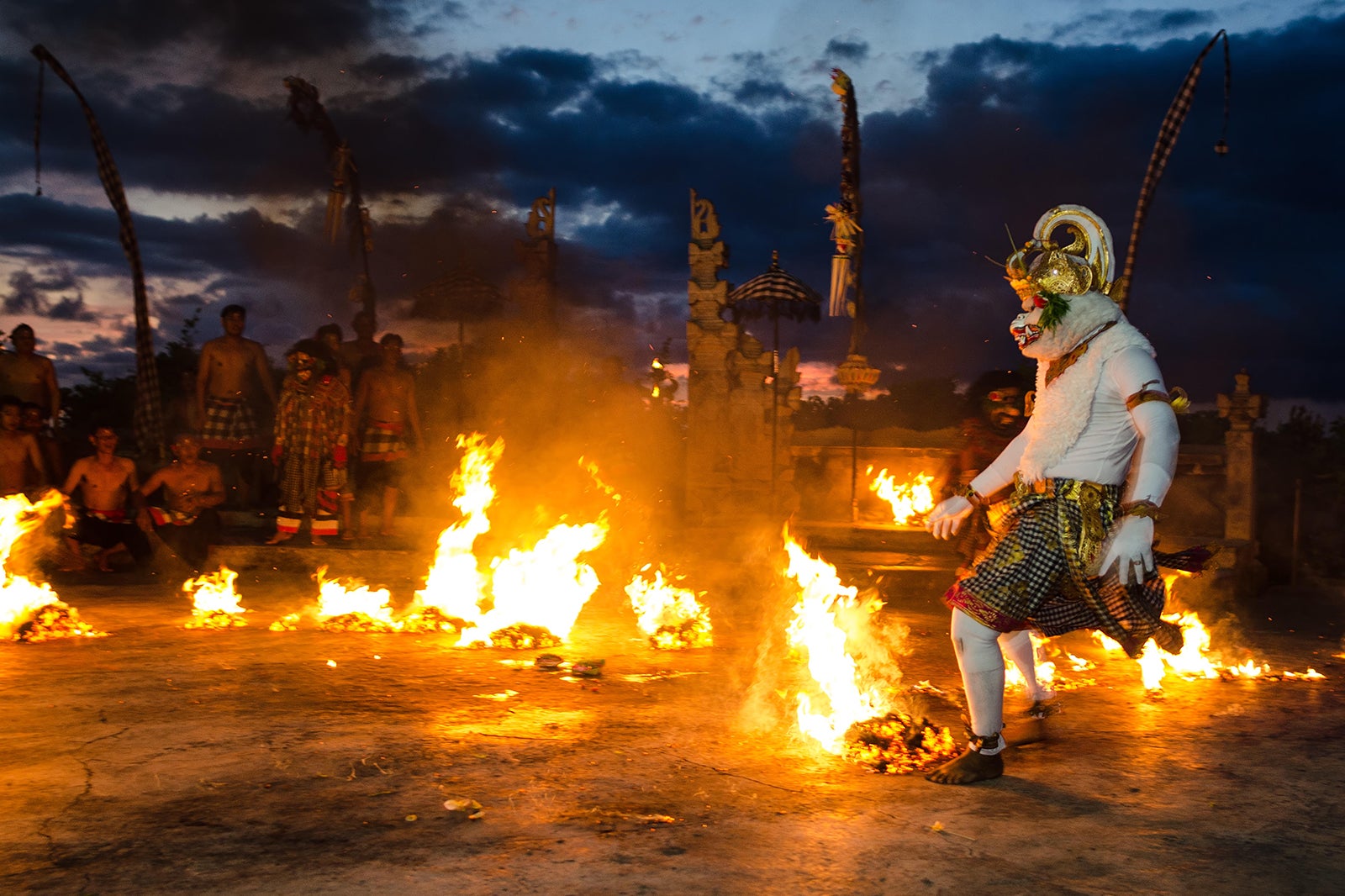 The Kecak Fire Dance is one of Bali's most iconic art performances, which takes place at a clifftop amphitheatre beside Uluwatu Temple. Tiered concrete seating surrounds the sunken centrepiece stage, offering impressive views of the Indian Ocean. For added drama, this sunset dance show features fire, and human vocals are used in place of gamelan instruments.
Kecak Fire Dance at Uluwatu Temple - one of the highlights of 10 Best Things to Do in Uluwatu (Read all about Bali here)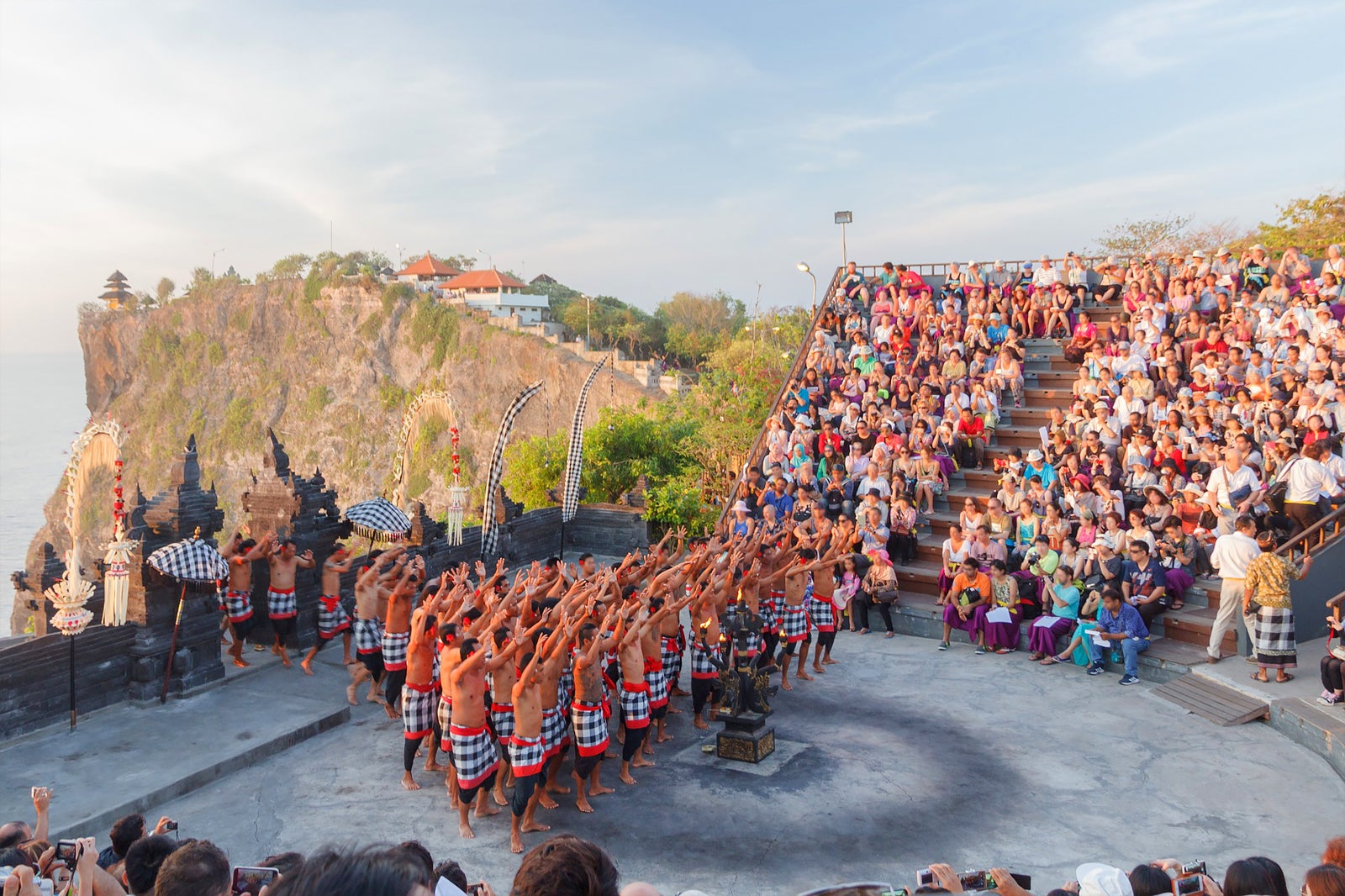 Good to know about Kecak Fire Dance
The Kecak Fire Dance show is often included in tours to Uluwatu Temple, which serves as a great closing highlight to your day out exploring Bali's southern peninsula. If you're not part of a group, you can get your tickets directly at the ticket booth. Prices depend on the season and include pamphlets containing the synopsis of the drama.
The performance is about Sri Rama, prince of the Ayodya kingdom, who was sent into exile by his father King Dasaratha following an evil trick by his stepmother Kaikeyi. Deep in a monkey forest, Rama is accompanied by his wife Sita and loyal younger brother Laksamana. The evil Rahwana, who had a crush on Sita, knew of this, and set out to kidnap her. The rescuing effort by the 2 brothers ensues with help from the monkey king Hanoman and his monkey troops. Rahwana eventually subdued, the 2 lovers are finally reunited right after the setting sun.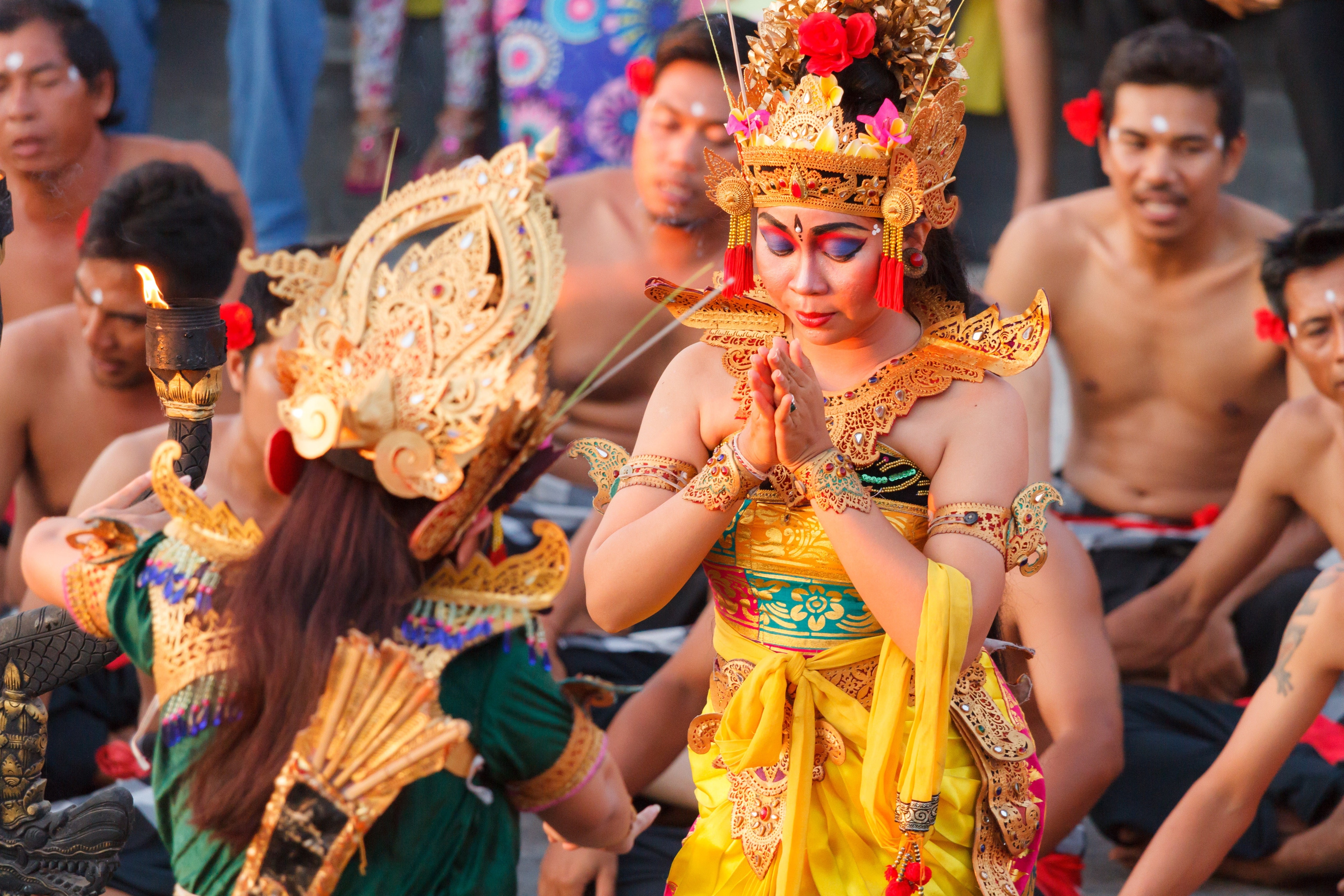 The Kecak Fire Dance show starts at sunset, usually around 6pm. A troupe of around 75 male dancers descend onto the stage with extended arms and shaking hands up in the air while chanting their fast-paced choruses repetitively. The prelude opens the 5 episodes taken from the Ramayana epic, as dancers in elaborate costumes artistically re-enact the tale with slower or faster tempos provided by the troupe complementing a scene of romance or suspense. The show ends when fire torches in the stage's centre flicker against the darkened sky and the echoing chants subside.
Uluwatu is known as the home of grey long-tailed macaques, which are known for being swift and cunning pickpockets. It's a good idea to keep your valuables in a bag (and keep them close to you) until you enter the amphitheatre. Also, avoid wearing loose jewellery and clothing when visiting the temple.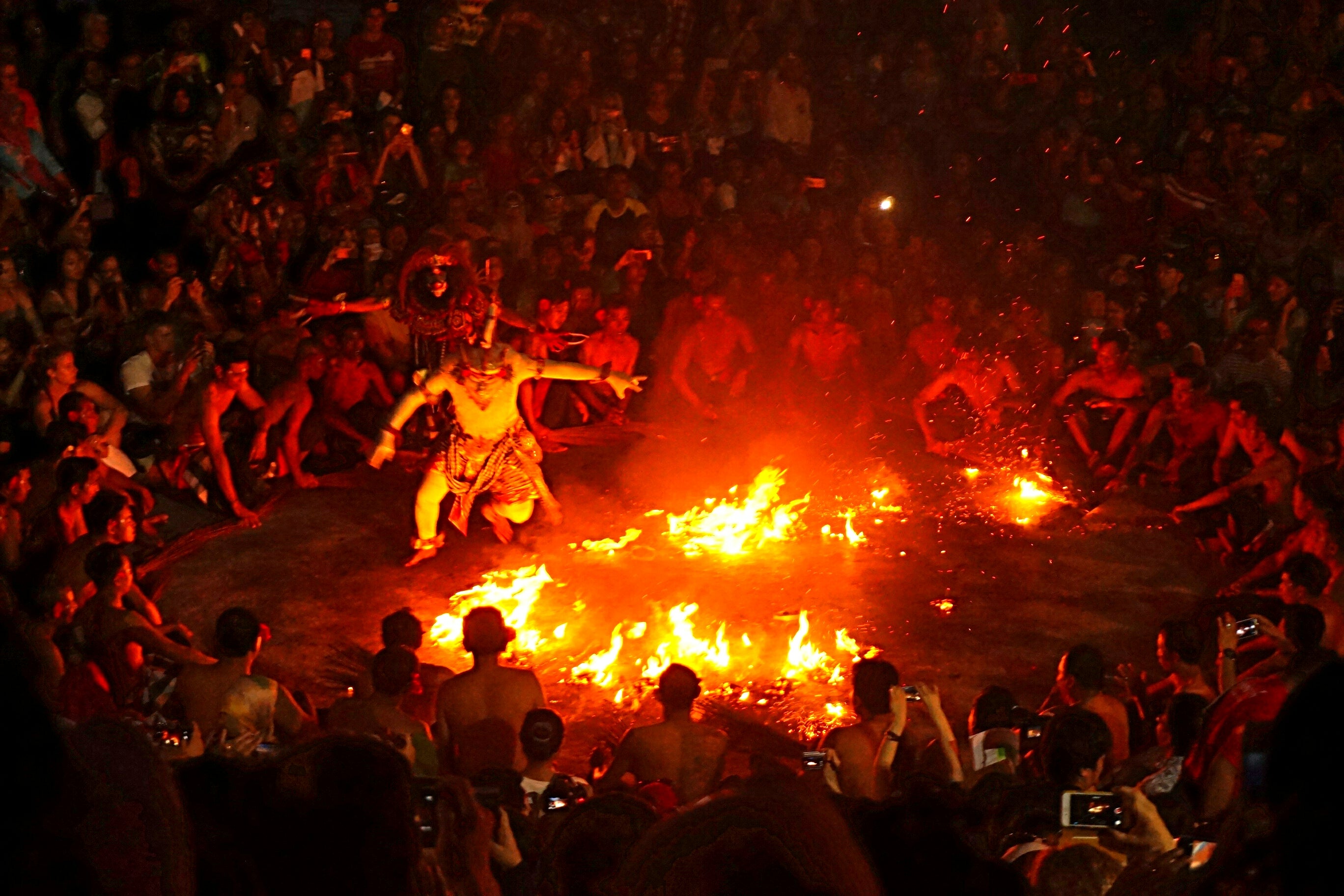 Kecak Fire Dance at Uluwatu Temple
Location: Uluwatu Temple, Jalan Pura Uluwatu, Pecatu, Badung, Bali 80362, Indonesia
Open: Daily from 6pm to 7.30pm
Back to top