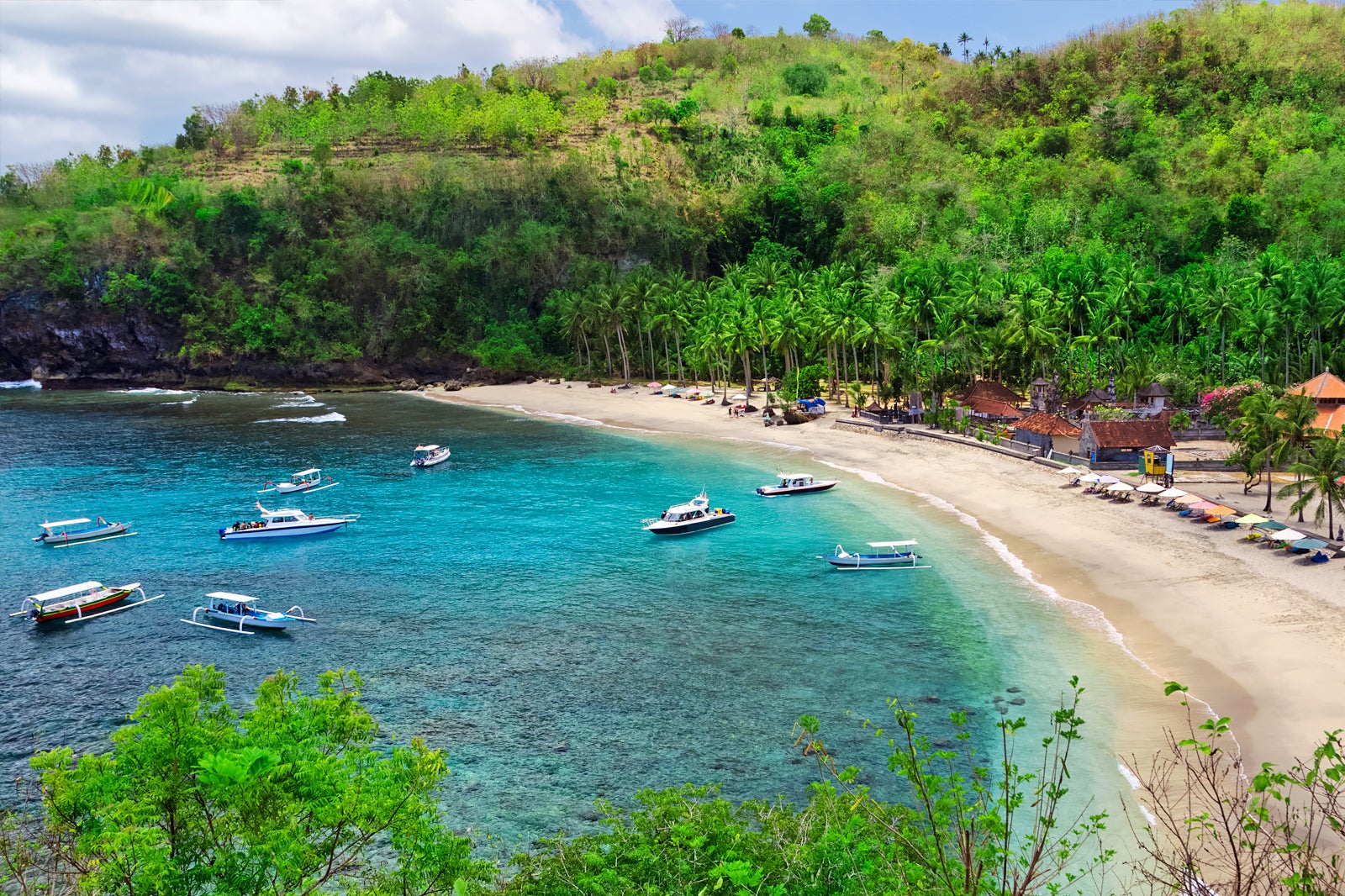 Crystal Bay is the name of a secluded cove with a 200-metre stretch of sand on the west coast of Nusa Penida. Despite its isolation, the bay is quite accessible thanks to well-developed roads. Besides its beautiful, palm-fringed beach, the bay is best known as one of Nusa Penida's famous snorkelling and dive sites.
The sea is safe to swim in close to the shore and during calmer tides, with crystal-clear waters (hence its name). Divers praise the superb visibility, sometimes down to 30 metres.
Crystal Bay at Nusa Penida - one of the highlights of 24 Best Things to Do on the Nusa Islands (Read all about Bali here)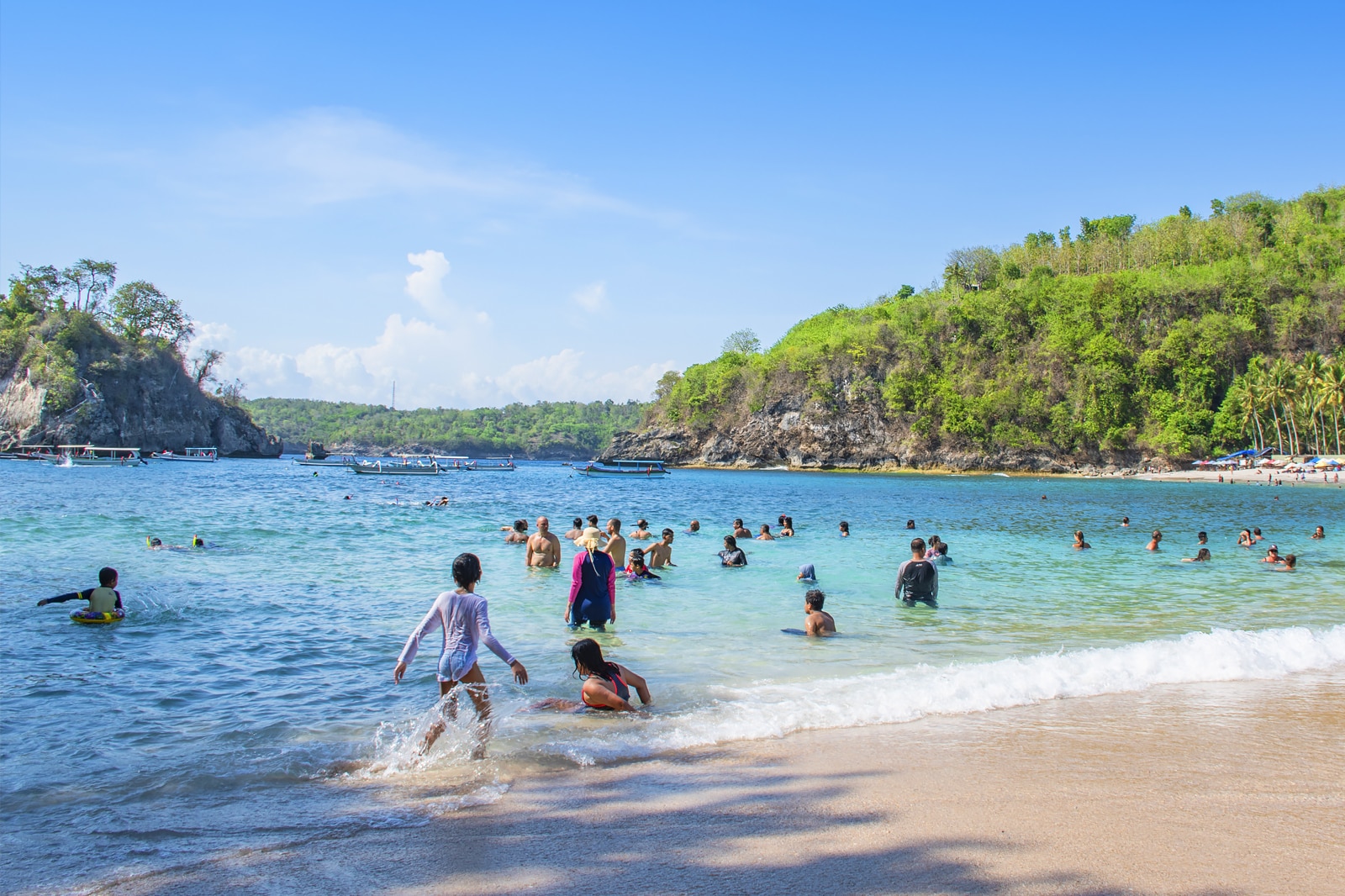 Diving and snorkelling at Crystal Bay
Crystal Bay is a short drive west from the Coco Resort Penida. This is one of the very few resorts on the island's western region. Down at the dark-sand beach, you may find a couple of parasol-shaded sunbeds available for rent from locals. There are also a few local warungs (traditional food stalls) on the sand, selling snacks and cold drinks. To get the to good snorkelling sites, just wade out from the shore and you're right there.
For divers, mid-year is usually the migrating time for pelagic species, and you'll have a high chance of catching glimpses of the mysterious mola-mola (oceanic sunfish) and even manta rays. For the regular beach lover, Crystal Bay is good for a day out, doing nothing on the sand.
The bay is scenic, being surrounded by the nearby hilltops on both ends and with the Pulau Batumelinjong islet dotting the nearby horizon. You can also explore the seaside temple, Pura Segara Penida, halfway along the bay.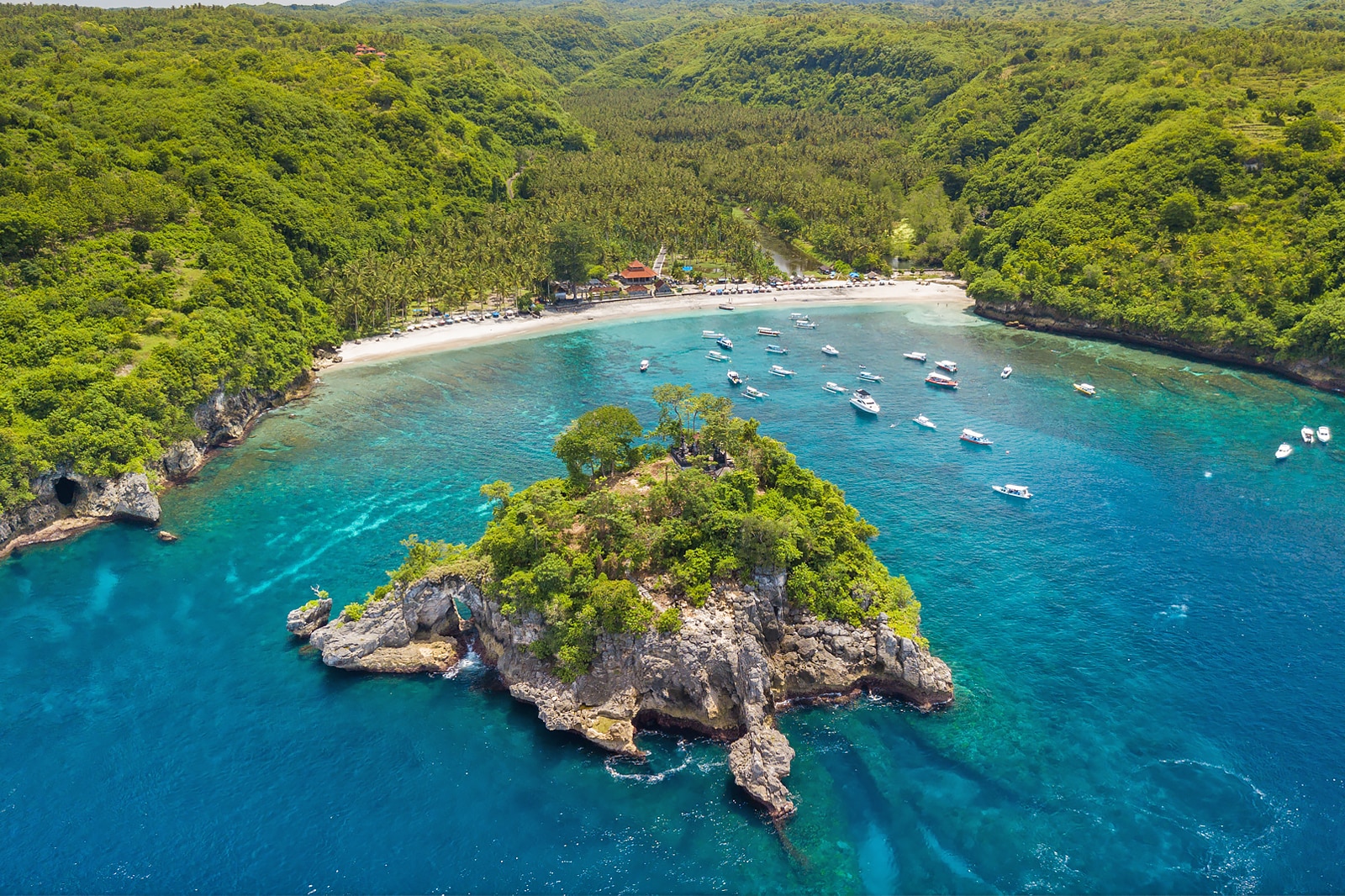 Crystal Bay at Nusa Penida
Location: Sakti Village, Nusa Penida, Klungkung, Bali 80771, Indonesia
Back to top