7 Best Party Streets in Bali
Where to Party in Bali
This lowdown of the best party scenes in Bali highlights the distinct personalities of each neighbourhood. We present which areas offer the most action and excitement. Most know that Bali's clubbing hub is in the southwestern resort areas of Seminyak and Legian. But did you know that, within each area, there are also different streets catering to specific crowds?
The bustling and popular Kuta beach resort is just a hop away from the heart of 'downtown Legian', but it has its own party scene, too. Some revelling is also possible in Ubud, which is better known as a hushed cultural town.
1
Jalan Petitenget, Seminyak
Seminyak's main resort street that caters to Bali's upmarket crowd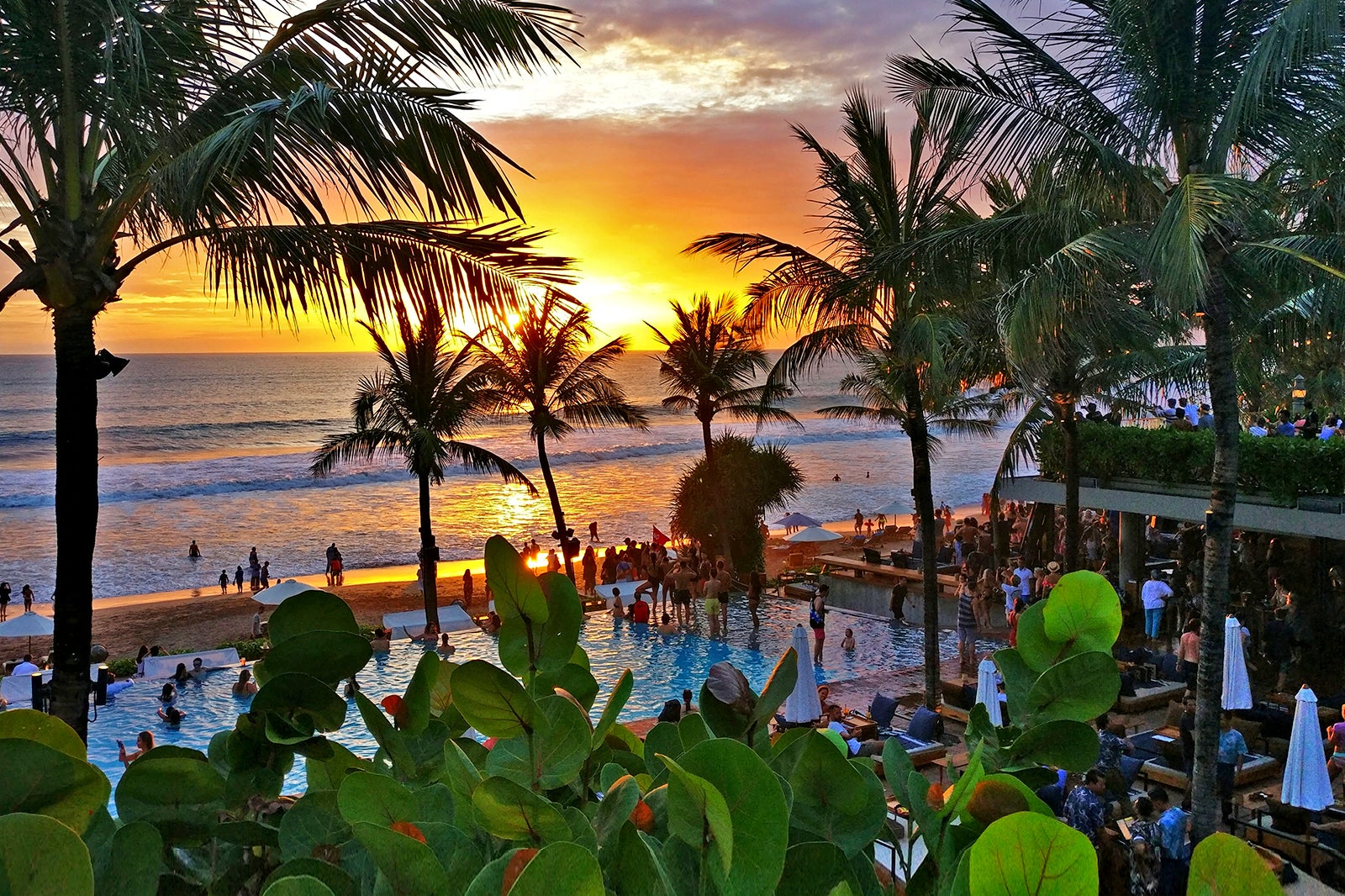 Couples
Photo
Food
Nightlife
Jalan Petitenget is lined with luxurious restaurants, bars and stylish beach clubs that you'll find every 50 to 100 metres. Several hotspots draw in the crowds in Seminyak. These include Ku De Ta, often considered the trendsetter of chic beach clubs in Bali. There's also Potato Head Beach Club and WooBar. WooBar is right between the beachfront and pool bar of the W Bali-Seminyak. Both Potato Head Beach Club and Ku De Ta are regular hosts to EDM festivals and summer parties.
The crowd: moderately wealthy travellers, a mix of Bali expats and well-dressed locals – Canggu residents, in-the-know visitors and guests staying at 5-star hotels in Seminyak included.
2
Jalan Camplung Tanduk (Dhyana Pura), Seminyak
The no-frills clubbing strip of Seminyak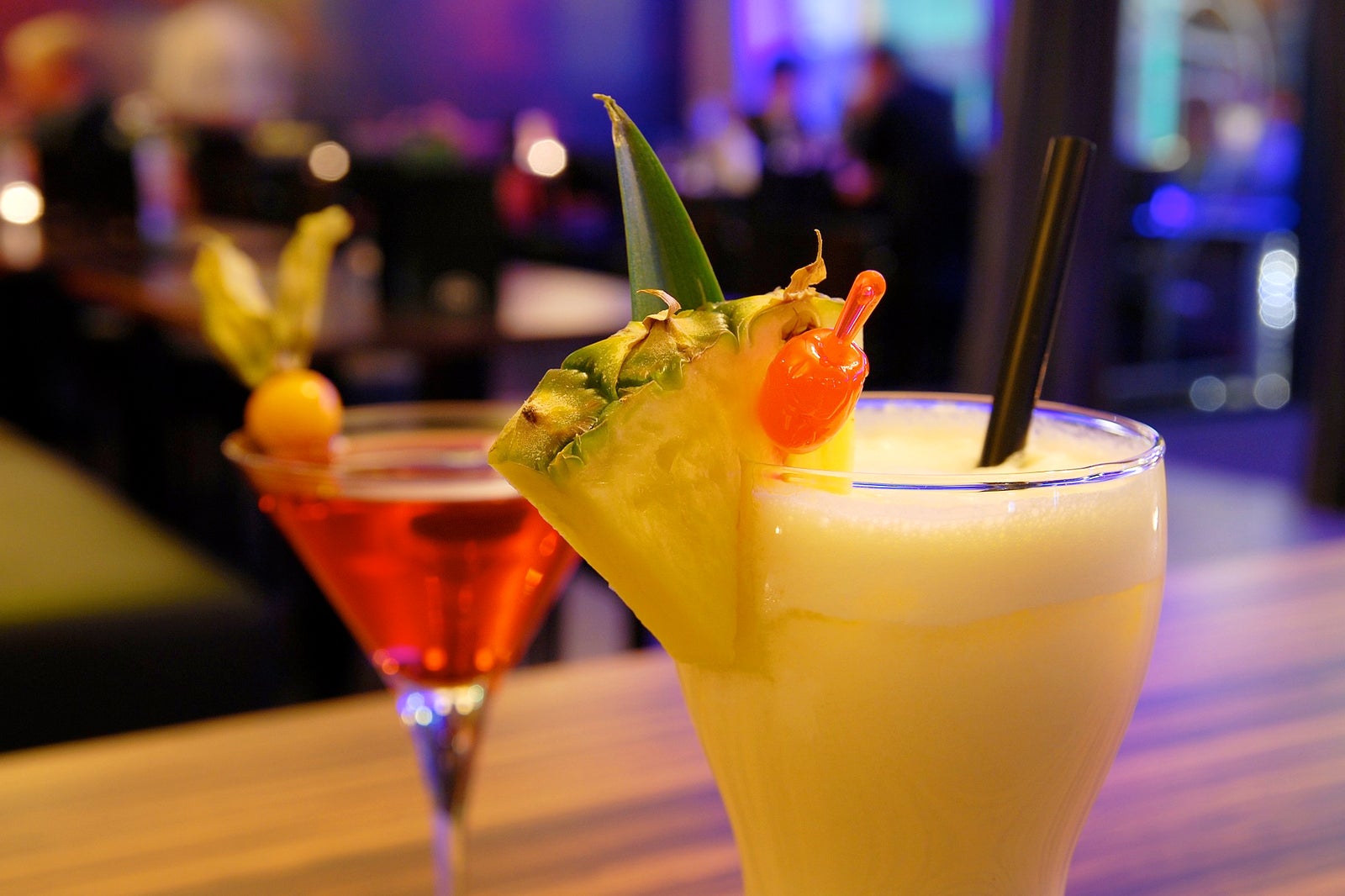 Jalan Camplung Tanduk (also known as Dhyana Pura) is lined with sports bars, clubs and a prominent, closely-knit group of gay bars. The main partying scenes are at the gay bars, halfway down the street. They present drag queens in heavy make-up, often performing hysterical lip-sync covers to pop divas such as Madonna, Whitney Houston and Dolly Parton. Even so, the street is also home to Frankenstein's Laboratory, a unique, macabre-themed bar where you can bring along the family and kids for a fun evening out.
The crowd: a good mix between backpackers, locals and expats (from a wide range of budgets). The gay bars don't cater solely to the LGBT community – everyone is welcome.
3
Jalan Raya Legian, Legian
A one-stop destination for eating, drinking, shopping and dancing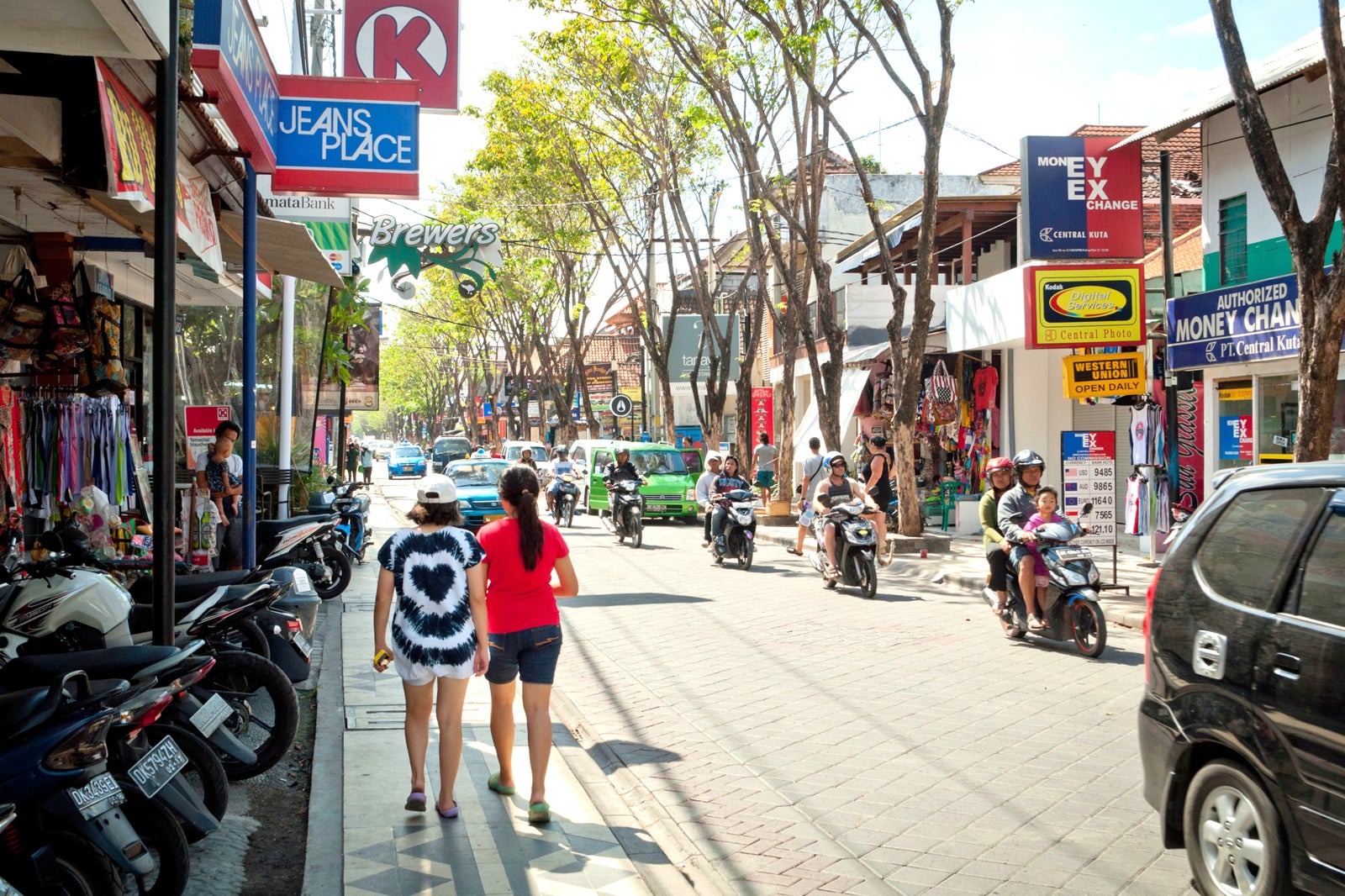 Jalan Raya Legian is nicknamed 'Downtown Legian' and is Bali's hot nightlife strip that's dotted with budget guesthouses, bars, mini spas, restaurants, tattoo studios, surf shops and art shops. Partying hotspots include the legendary Bounty Discotheque where 'everything goes'.
The crowd: Legian has a youthful crowd. It's considered a partying hub of preference for schoolies from Down Under, while also drawing a steady flow of curious travellers looking for a fun night out.
4
Jalan Arjuna (Double Six), Legian
A beach and road where many go for sunsets and after-parties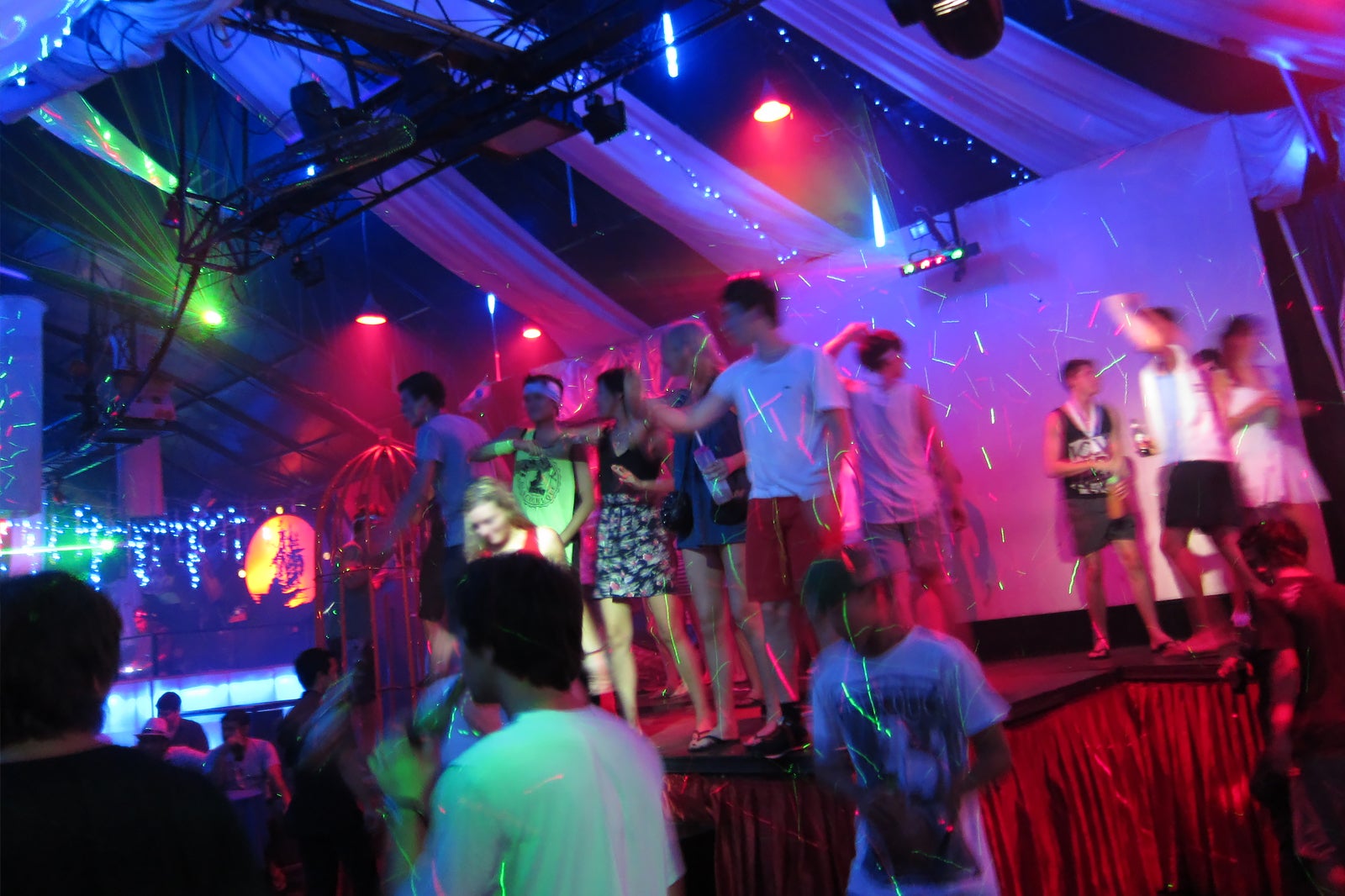 The Double Six strip in Legian is where you can expect plenty of casual beach bars with brightly coloured beanbags on the sand. This area also goes by the names Jalan Arjuna and Blue Ocean Beach. There's the popular La Plancha beach bar, as well as small dive bars with stackable plastic chairs and Bintang-filled eskies that open only in the late afternoons. You can enjoy fun pool parties with Mediterranean cuisine at Cocoon Beach Club, just before the entrance to the beach path.
The crowd: most of the beach bars are casual and laidback, drawing a widely varied mix of international visitors, backpackers and locals.
photo by Aiko Konishi (CC BY 2.0) modified
5
Jalan Pantai Kuta (Kuta Beach Road), Kuta
Kuta's walking street that offers a colourful mix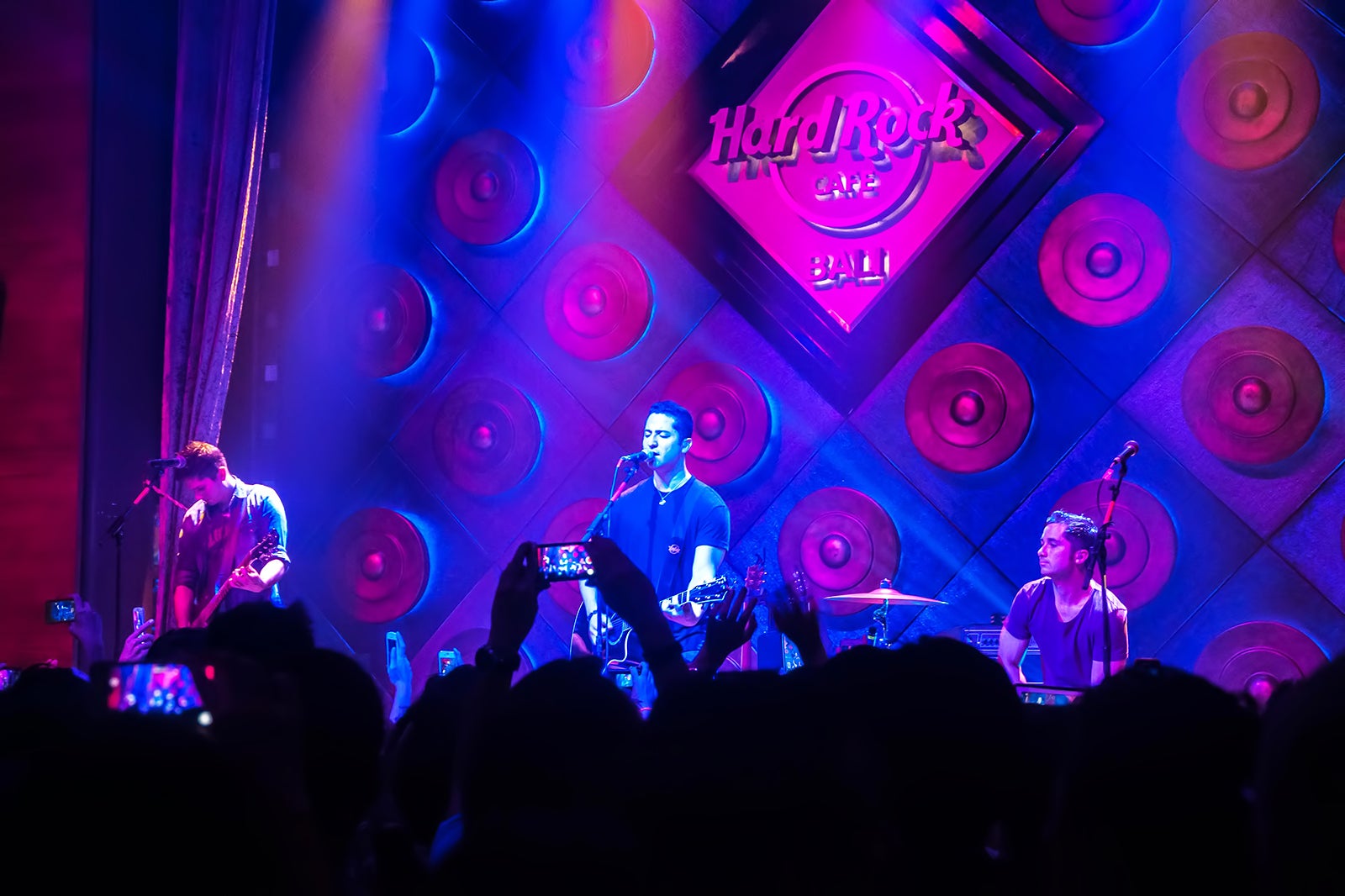 Jalan Pantai Kuta is loaded with roadside art shops, tattoo studios, hotels and restaurants. Friendly sports bars and beach bars cater to Kuta's backpacking crowd, but you'll find mid-range clubbing scenes, as well. Closer to the beach, Hard Rock Café has resident bands playing live music every night and sometimes special guest performers. Centerstage at the Hard Rock Hotel lobby has nightly cover bands.
The crowd: most venues in Kuta cater to a younger local and international crowd – similar to Legian due to its close proximity.
6
Batu Bolong and Echo Beach, Canggu
A good mix of speciality bars and cafés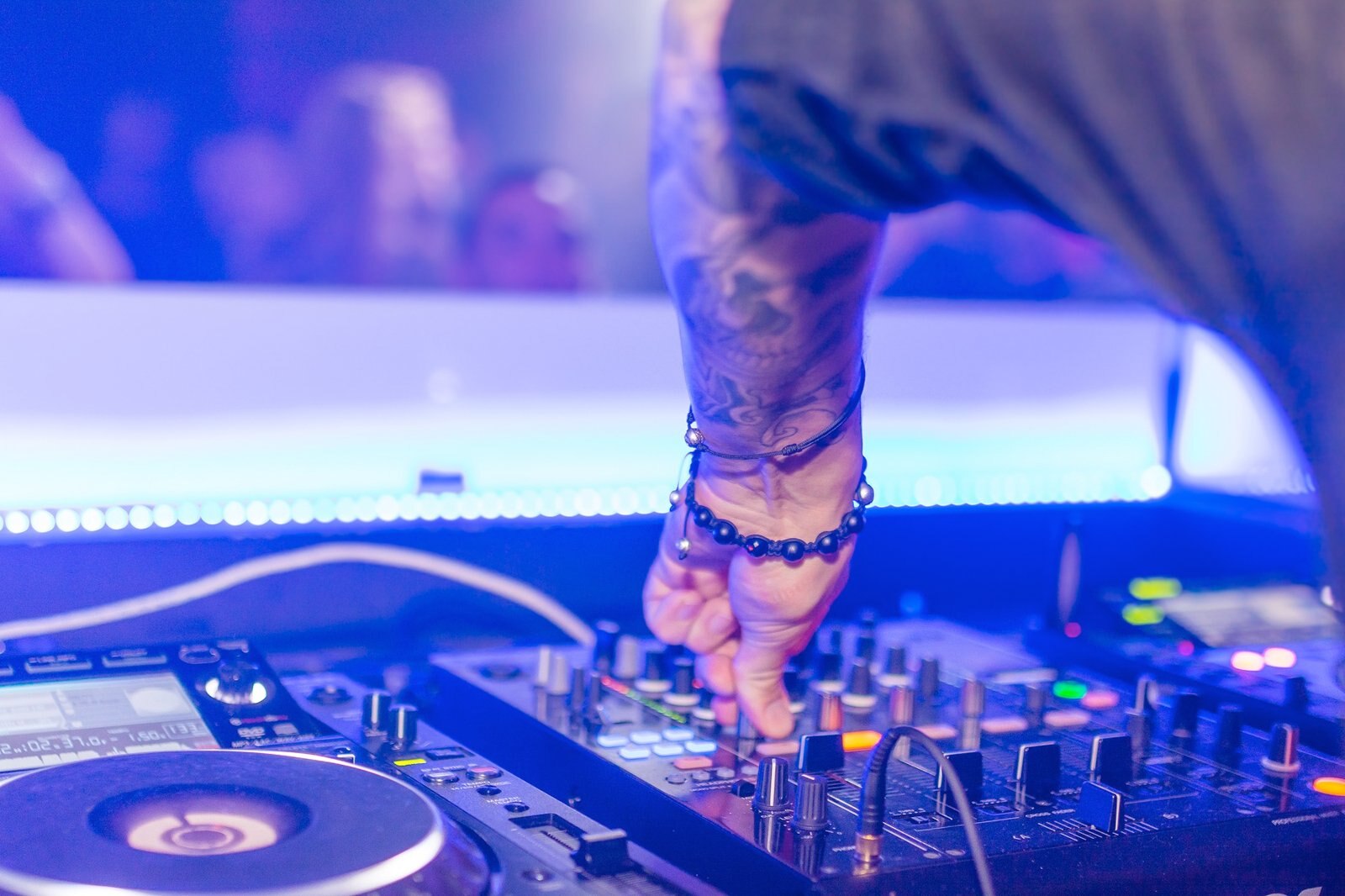 Canggu offers a hip party scene thanks to its community of surfers, expats and business owners who seem to keep up the good competition among themselves. There's Deus Ex Machina, which mixes surfing and custom motorcycles with good food, drinks and backyard partying – including quirky highlights like skateboarding and racing bikes over a ramp and into a muddy paddy field nearby. Old Man's on Batu Bolong Beach offers after-hour fun with nights featuring beer pong, drinking competitions and live DJs. Canggu's famous surf spot, Echo Beach, has beach bars with beanbags and happy hours.
The crowd: Very popular with the surfers, as well as a variety of locals and expats.
7
Jalan Monkey Forest, Ubud
Evening hotspots worth checking out in Bali's low-key destination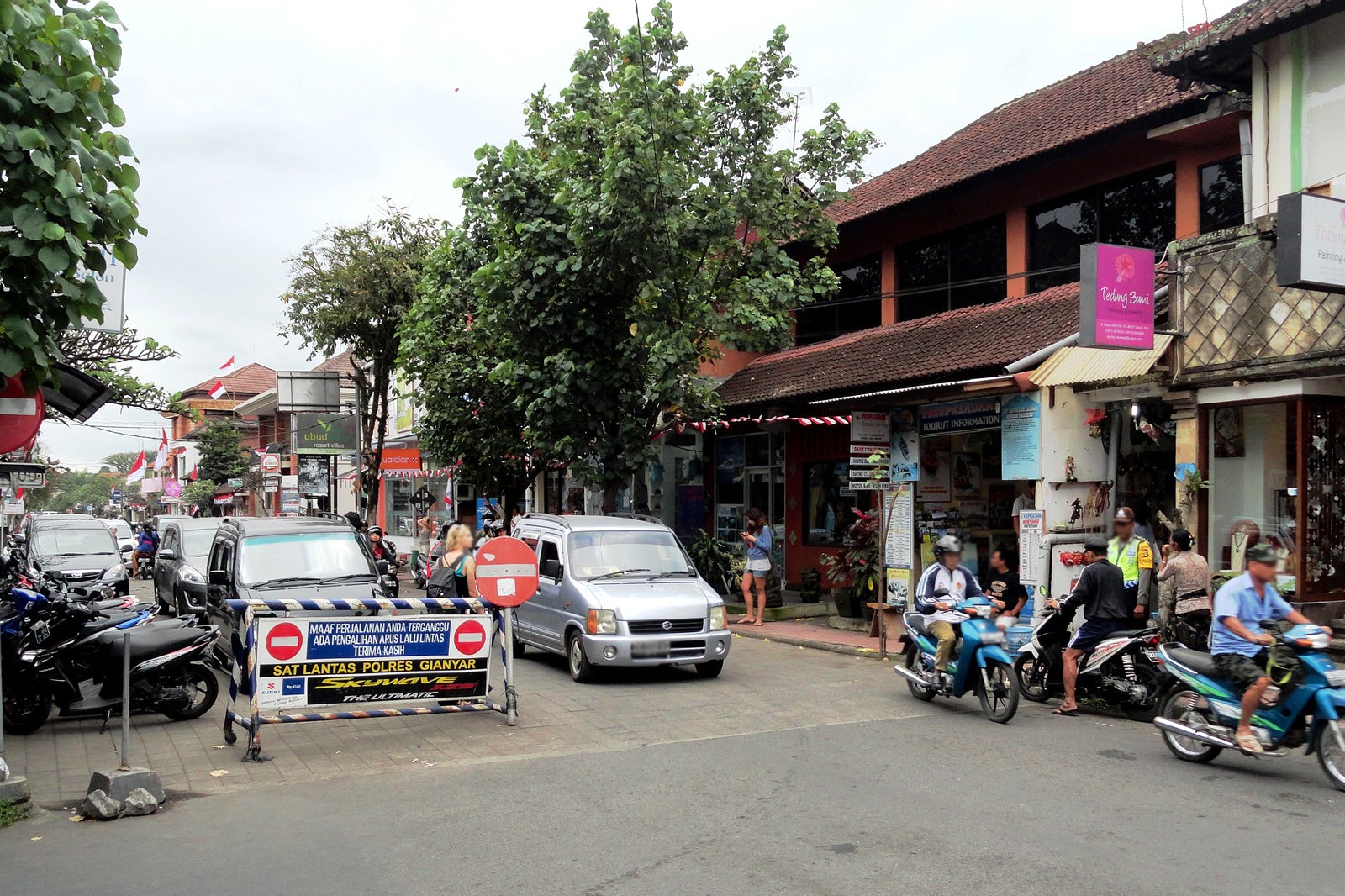 Ubud's chilled nightlife is focused along the Jalan Raya Ubud main road and the connecting Monkey Forest street. Laughing Buddha Bar is a friendly bar where you can expect live music almost nightly. Further up is CP Lounge – perhaps the only spot in Ubud where you can find a clubbing-like atmosphere with live music and DJs. Further out, there's The Melting Pot Gameroom Pub with its saloon-like ambience. There are also evening cultural performances not to be missed at the Ubud Royal Palace and at the Agung Rai Museum of Arts.
The crowd: mostly international visitors, jazz-lovers and enthusiasts of arts and culture (which is what Ubud is mostly about).
photo by Fabio Achilli (CC BY 2.0) modified