10 Best Things to Do in Rhodes
What is Rhodes Most Famous For?
The best things to do in Rhodes show that this is one of Greece's most multifaceted islands, with medieval architecture, wineries, beaches, and a stirring nightlife scene. Located near Turkey, it's also a gateway for those looking to explore many areas in the Mediterranean Sea. The island is around 1,400 sq km wide and is surrounded by many other Greek islands.
From Rhodes Town in the north, you'll be able to reach must-sees like the Kallithea Thermal Springs and Tsambika Beach with ease. We've selected some of the best things to do in Rhodes as a guide for you to enjoy an interesting and exciting journey across this popular island destination.
What are the best things to do in Rhodes?
1
Acropolis of Lindos
Take in the historical highlight of Rhodes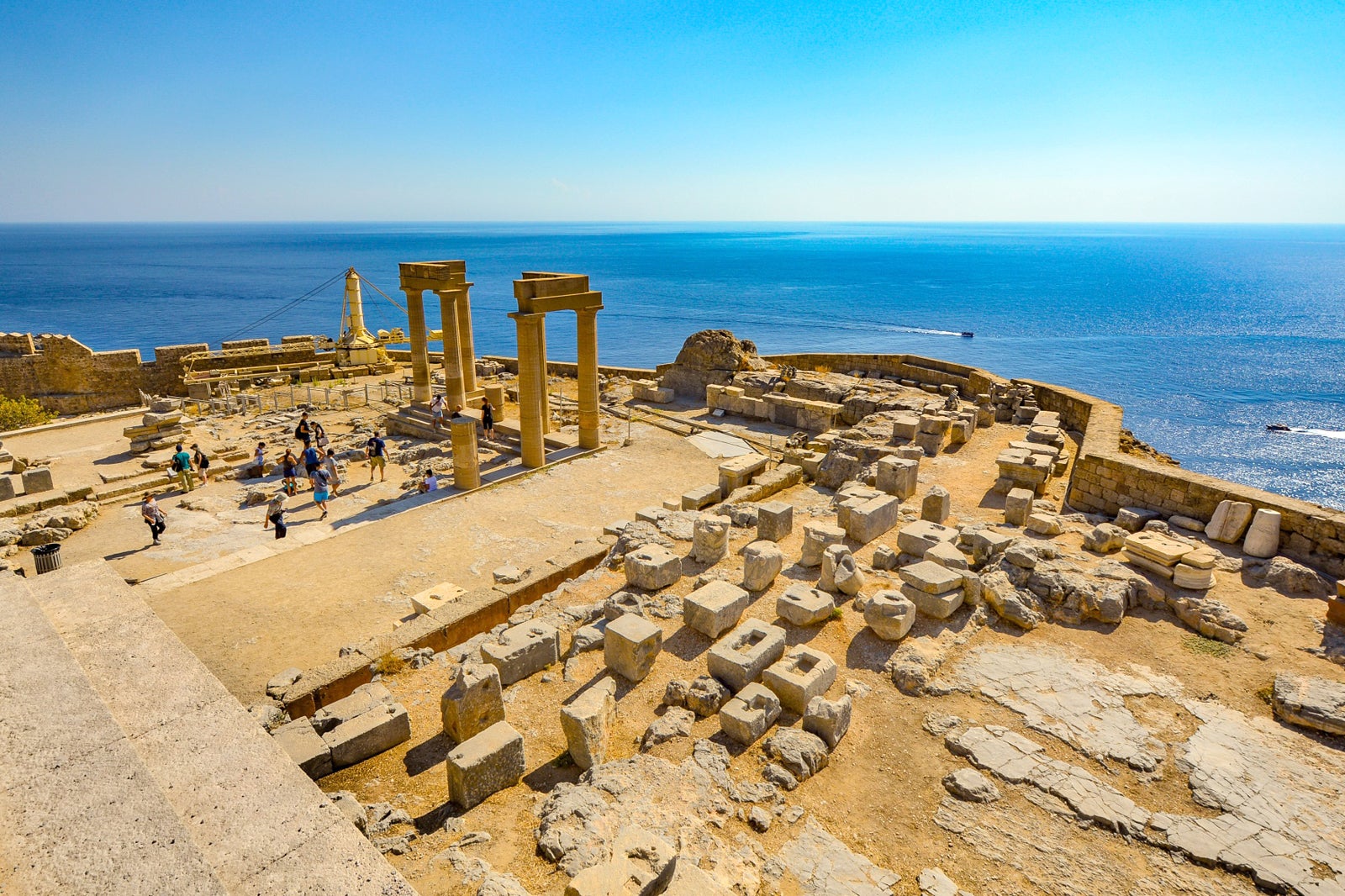 The Acropolis of Lindos towers above the namesake, humble village of Lindos, situated 50 km south of Rhodes town. Climb the hilltop for views of ancient Greek temples and the Hellenistic columns. Some of the structures date back to the 6th century BC, such as the Temple of Athena Lindia.
The Acropolis of Lindos is one of the most impressive architectonic remnants from the old Greek civilisation. Not only is the historical value of the Acropolis of Lindos highly significant, but the views of Rhodes' east coast as seen from this ancient temple are also mesmerizing.
Location: Lindos, Rodos 851 07, Greece
2
Prasonisi Beach
Unwind or learn how to surf on this southern beach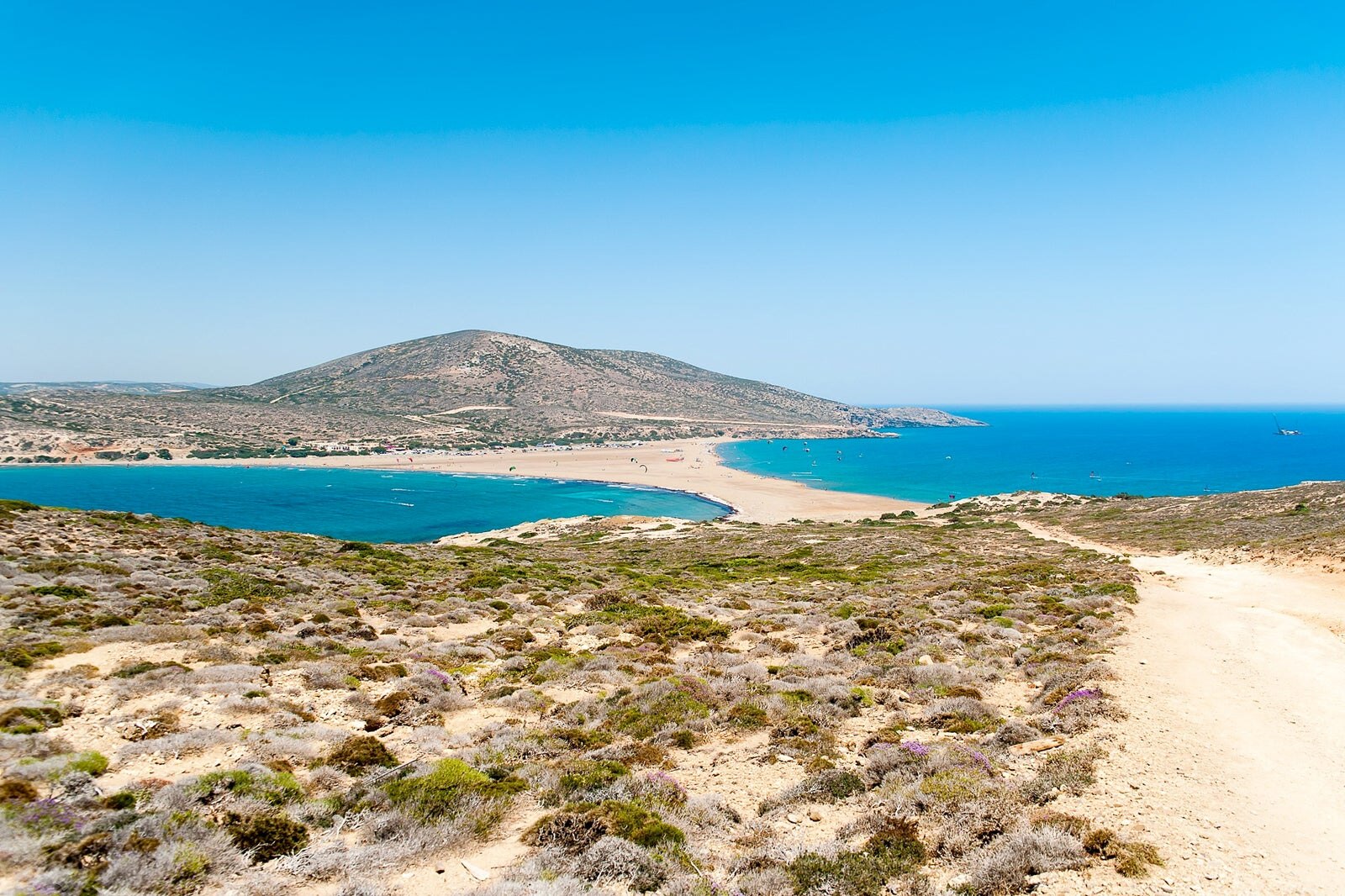 Prasonisi is separated from Rhodes during high tide, but when the sea level drops, it becomes a tiny peninsula with plenty of water sports to engage in. With the windy conditions and waves coming from the west, this is a most inviting place to enjoy proper surfing and kitesurfing. If you're a beginner, several surf schools are there to guide you on your first steps to ride the waves.
Prasonisi isn't exclusively for sport-minded travellers though. Children can play in the sand and swim in the shallow waters around this beach. You can also make yourself comfortable with parasols and deckchairs available for rent.
Location: Prasonisi Beach, Rodos 851 09, Greece
3
Palace of the Grand Master of the Knights
Travel back in time in this medieval castle
The Palace of the Grand Master of the Knights is a medieval castle in the old quarter of downtown Rhodes. The gothic style of the fortress is rare in Greece – majestic limestone walls exude a mysterious atmosphere, while the interior offers plenty of sightseeing for history enthusiasts.
The Palace of the Grand Master of the Knights is a complex of great cultural value for Rhodes and the entire country. It's listed as a UNESCO World Heritage site in Greece. Explore and discover age-old Greek statues and the richly decorated rooms of the Knights Hospitaller. You'll notice that the floors are paved with delicate mosaics. The courtyards and watchtowers outside are best explored on a sunny day.
Location: Ippoton, Rodos 851 00, Greece
Open: Monday–Saturday from 9 am to 3.45 pm, Tuesday–Friday from 8 am to 3 pm
Phone: +30 2241 365270
4
Kallithea Thermal Springs
Enjoy the extravagant design of this bathing complex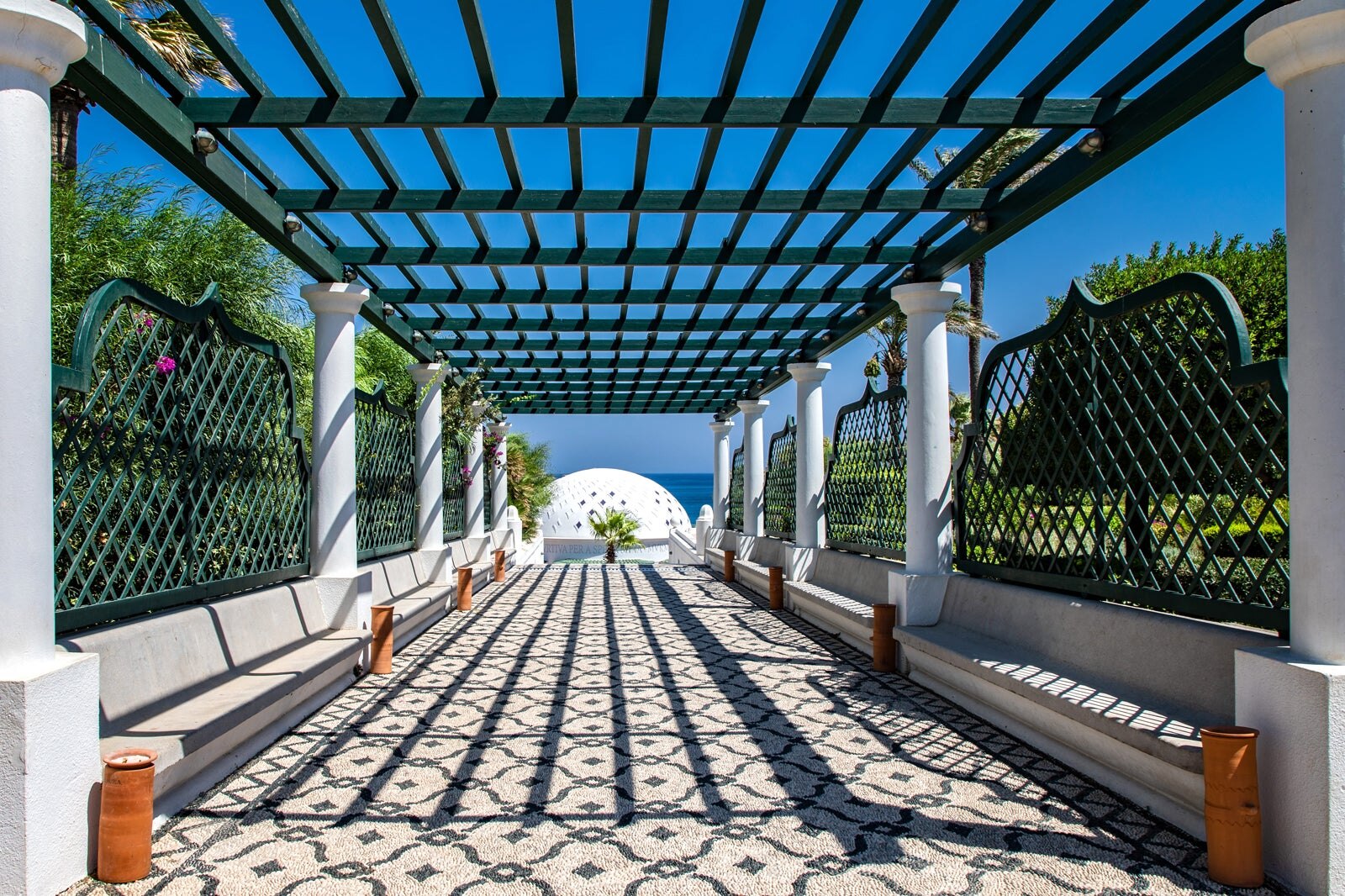 Kallithea Thermal Springs is a celebration of modern, early 20th-century designs, much in contrast to the ancient architecture found elsewhere on Rhodes. Most people come here for a refreshing dip in the sea, but a stroll around the premises offers plenty of photo opportunities.
Italian designer Pietro Lombardi mapped out his architectural fantasies on the project, resulting in beautiful mosaic floors, fountains, arches and a gorgeous white dome. You'll also find an onsite cafe with outdoor seating overlooking the bay. The entrance fee to Kallithea Thermal Springs is from around €3.
Location: Leof. Kallitheas 80, Rodos 851 00, Greece
5
Monolithos Castle
Hike up to a fortress and spectacular viewpoint
Monolithos Castle is a 15th-century fortress built on a 100-metre cliff in Rhodes. One of the oldest sites in Greece, it towers above the sea on the west coast of the island. As it has never been sieged, the structure remains relatively well-preserved.
The hike to the top isn't exactly leisurely, even though there's a purpose-built walking trail to take you there, so be sure to bring some water and snacks to keep you going. However, your efforts will be rewarded with panoramas of the rugged coastline and the Aegean Sea. You can also visit the 2 white-plastered chapel ruins, which give you a nice view of the surrounding landscapes.
Location: Epar.Od. Monolinthou-Frourio Monolinthou 89, Monolithos 851 08, Rhodes, Greece
Open: Daily from 8 am to 3 pm (hours may vary)
6
Tsambika Beach
Hang out on one of Rhodes' prettiest beaches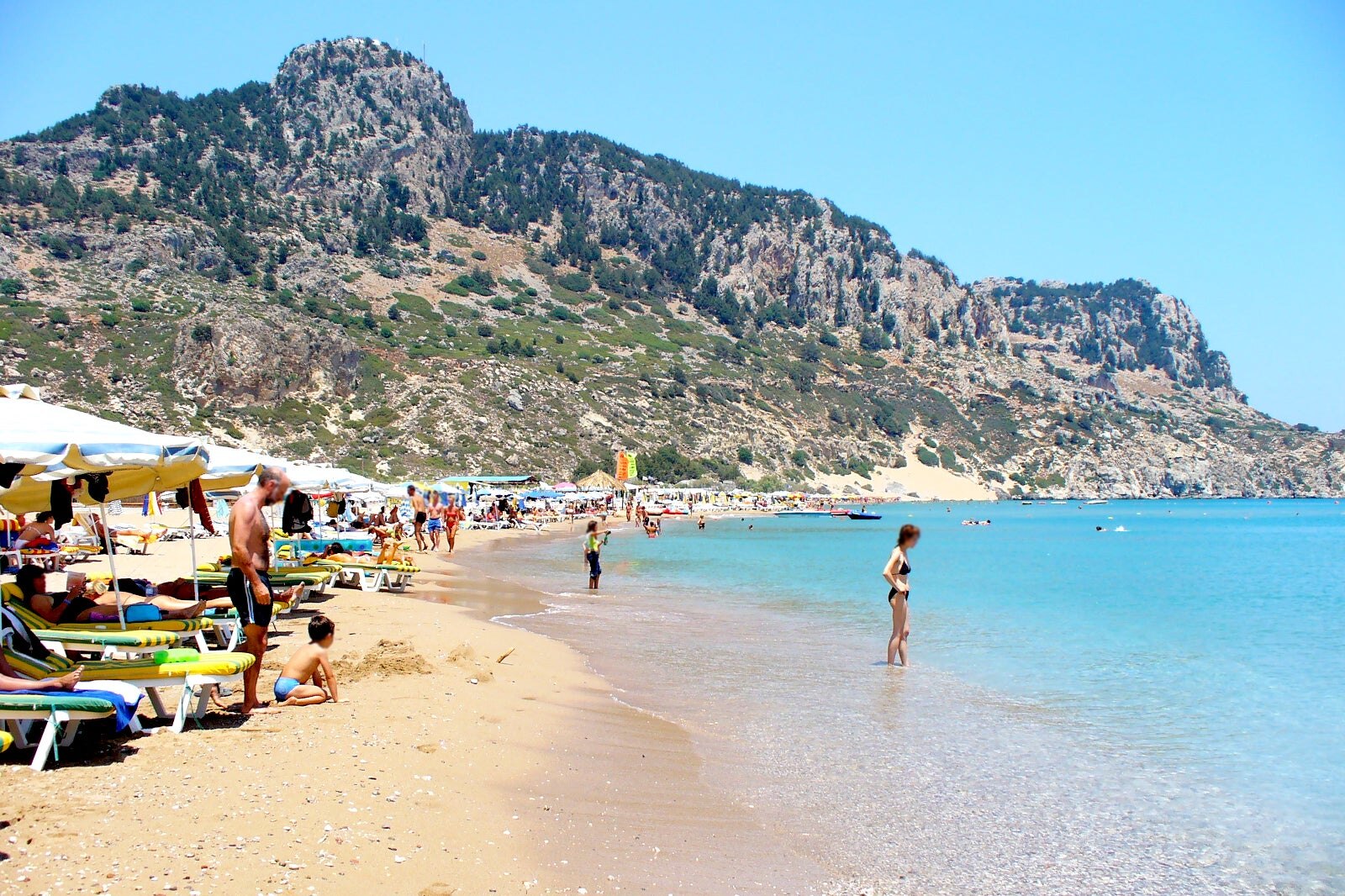 Tsambika Beach, a gorgeous shoreline on the east coast of Rhodes, has many components for a fun time under the sun. As soon as you set foot on this golden beach, you can choose from playing a game of beach volleyball, sipping on a refreshing drink at a beachfront bar, or simply unwinding on a sunbed. Of course, you can enjoy everything in a single day if you want to.
Tsambika Beach in Rhodes is surrounded by towering cliffs and picturesque sand dunes. It also receives fewer sunbathers than many of the island's more popular shores like Anthony Quinn Beach and Ladiko Beach.
Location: Tsambika Beach, Archaggelos 851 02, Greece
photo by Stefan Krause (CC BY-SA 3.0) modified
7
Tsambika Monastery
Soak up incredible views of the east coast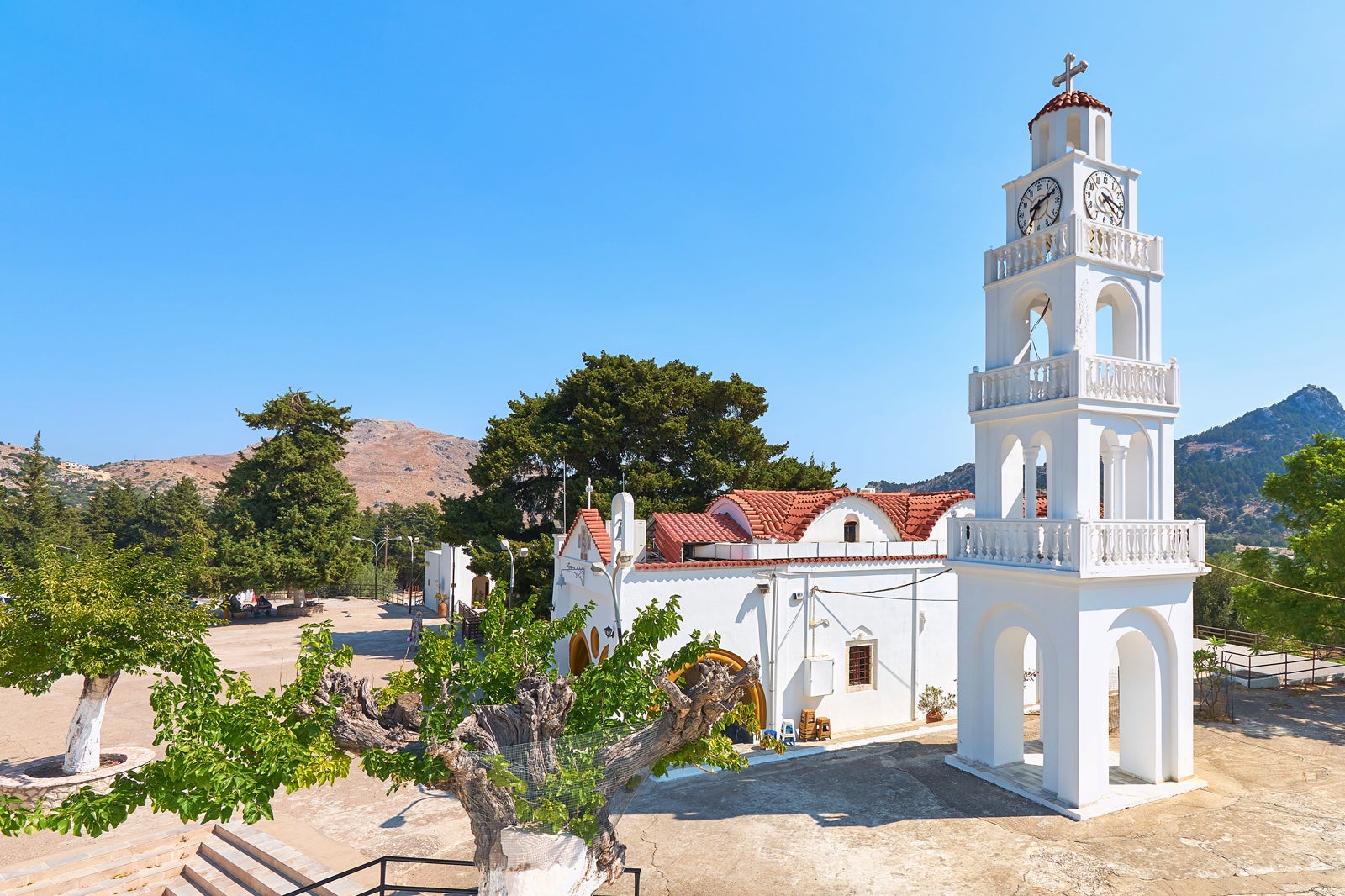 Tsambika Monastery is a Byzantine structure which sits on a hilltop of the same name. The architecture of the monastery and its clocktower is brilliant, though most people come here for its awe-inspiring views.
To the west, you can see Rhodes' mountainous interior, while the east has several glistening beaches. On a clear day, the Acropolis of Lindos even appears on the horizon. Tsambika Monastery is between Kolymbia and Archangelos, about 25 km south of Rhodes Town.
Location: Tsambika Monastery, Archaggelos 851 02, Greece
8
Valley of the Butterflies
Watch millions of colourful butterflies gather in summer
The Valley of the Butterflies offers a unique natural phenomenon in August – millions of Jersey tiger butterflies landing on the valley to find shelter from the summer heat. The sight of these colourful critters covering the valley's vegetation makes for impressive photos.
You can visit the park any time of the year – pedestrian bridges overlook several waterfalls and small rivers that flow through the valley. It's an excellent location to unwind and enjoy the gorgeous scenery. The Valley of the Butterflies is near the municipality of Theologos, around 33 km southwest of Rhodes Town.
Location: Epar.Od. Kalamonas-Psinthou 851 08, Rhodes, Greece
Open: Daily from 9 am to 5 pm
9
Apolloniatises Agrotourism Shop
Shop for authentic souvenirs in Rhodes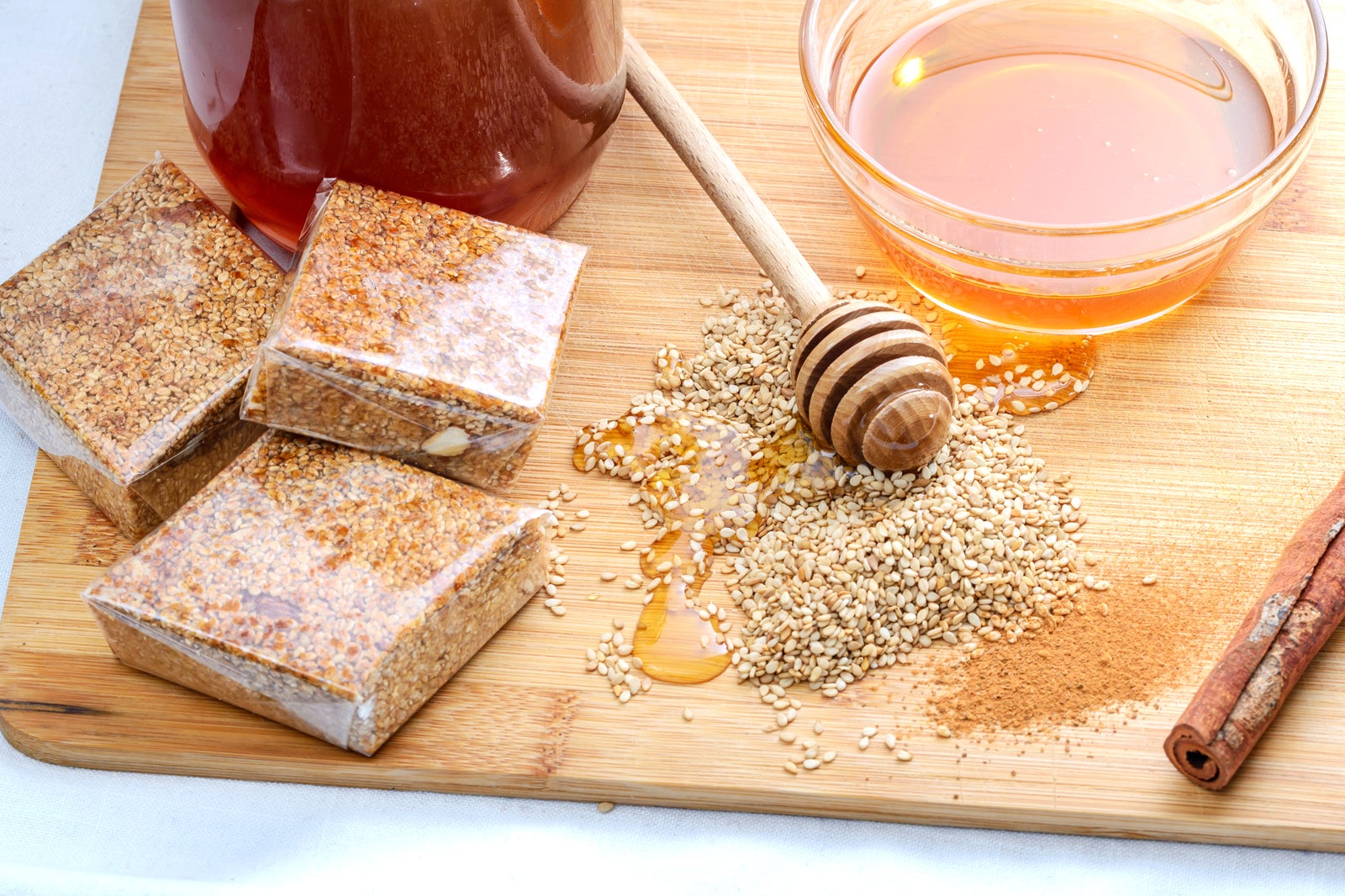 The Apolloniatises Agrotourism Shop is an essential stop for original gifts in Rhodes. This deli sits in the southwestern part of Rhodes town and specialises in local food items such as wines, oil, and fresh herbs.
This is an excellent place to pick up melekouni, a sweet that originates from Rhodes. The main ingredients are thyme honey, sesame seeds, spices and almonds, as well as lemon and orange peel. Melekouni is a must-try when visiting Rhodes, and a lovely item to bring home.
Location: 68 Apostolou Pavlou, Rodos, 851 00, Greece
10
Nightlife in Rhodes Town
Go bar hopping in the island's major hub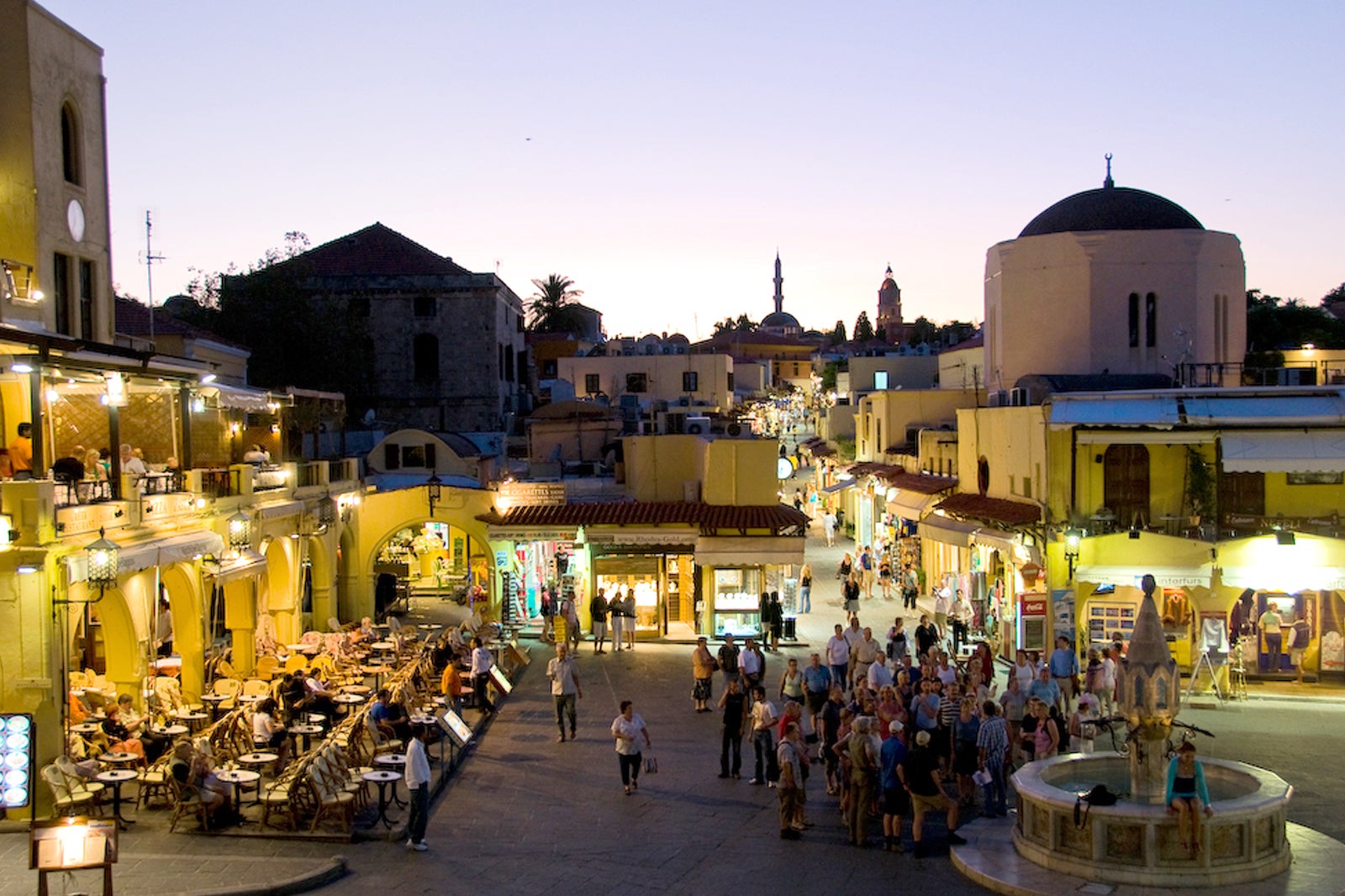 Rhodes Town is one of the best places for bar-hopping and clubbing on the island. While the nightlife scene in Rhodes doesn't come close to Greece's party-centric islands like Crete and Mykonos, there are plenty of bars where you can get your feet moving and have a drink with like-minded locals and travellers.
Flaws All Day Bar is a lively joint where you can satisfy your snack and cocktail cravings in a casual setting. Or head for the pub-style Legends Rock Bar for delightful live music in Rhodes Town.
Location: Rhodes Town, Rhodes, Greece
Back to top