10 Best Family Things to Do in Mykonos
What to Do in Mykonos with Kids
A family trip to Mykonos offers plenty for the adventurous among you thanks to the wide range of action-packed attractions. Known as 'The Land of the Winds', this popular island has made a reputation as the nightlife hub and party island of the Cyclades, but make no mistake, this Mediterranean paradise will entertain the entire family. The turquoise waters and plentiful sandy beaches surround a land of grassy hills and granite boulders, all of which make a postcard backdrop for your family photos.
Feel the sea-kissed wind blow through your hair as you ride your ATV from Kalo Livadi Beach to the city centre museums. Whether working up a sweat on a mountain-bike or slipping into a wetsuit for a day in the water, these are our top picks for your family holiday in Mykonos.
1
Tour the island on an ATV
Take the kids on an off-road adventure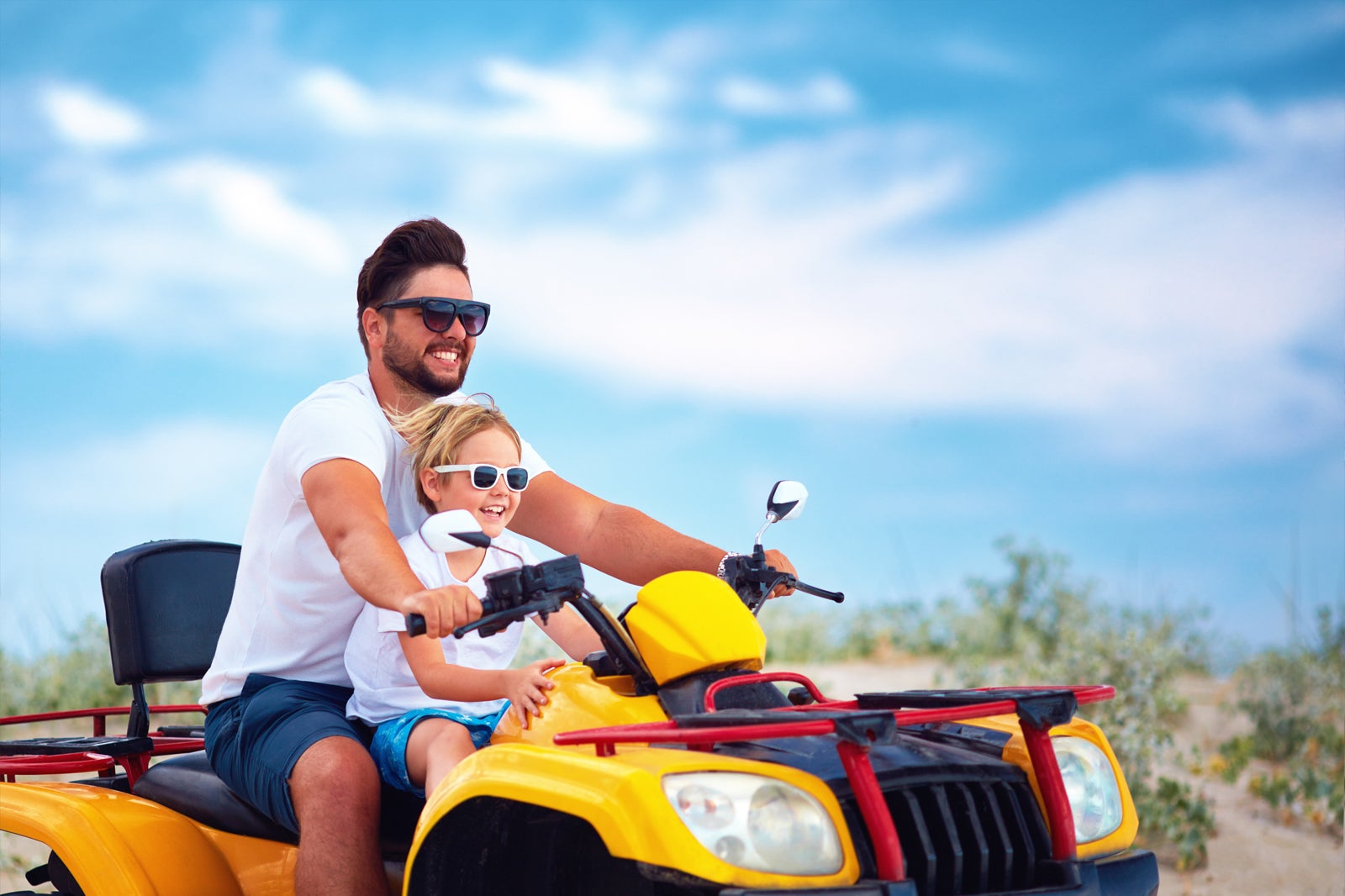 Start your engines and head out for some family portraits on quad bikes. ATVs are safe enough for older children and teenagers, even if they're too young to drive. It's usually the quickest way to access any corner of Mykonos, on- or off-road.
Quality Rentals is a great spot to rent an ATV – they will even deliver to your hotel free of charge. Hit the road and find that there are few places that you can't venture. Grab a selfie in front of Little Venice or Panachra Church and let the helmet-hair speak for itself.
Location: Quality Rentals, Drafaki, Mikonos 846 00, Greece
Open: Daily from 8.30 am to 8.30 pm
Phone: +30 2289 077255
2
Kalo Livadi Beach
Shallow waters are perfect for paddling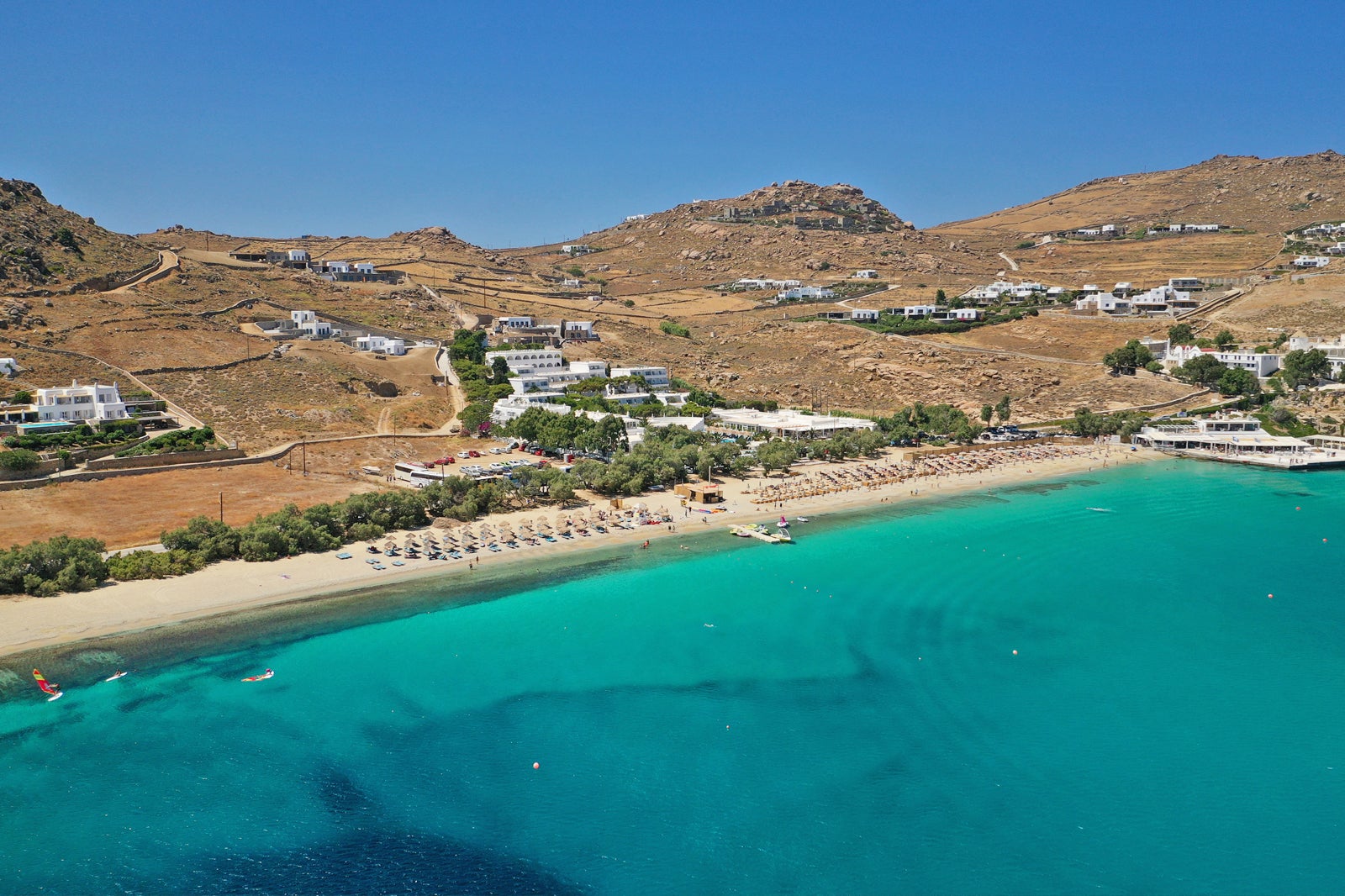 Kalo Livadi Beach, located 10 km from the main town, is the longest beach in Mykonos, which is blessed with some of the softest sand on the island. The crystal clear, shallow waters and small waves makes this beach an ideal area to lay in shaded, waterfront cabanas and watch the children paddle in the sea.
It's a great spot to play volleyball or listen to music, and when it's time to recharge, walk a few steps to Solymar Restaurant where you can choose from a full selection of wines and tasty Greek food.
Location: Kalo Livadi, 846 00, Greece
3
Kayaking
Work up a sweat while exploring the coast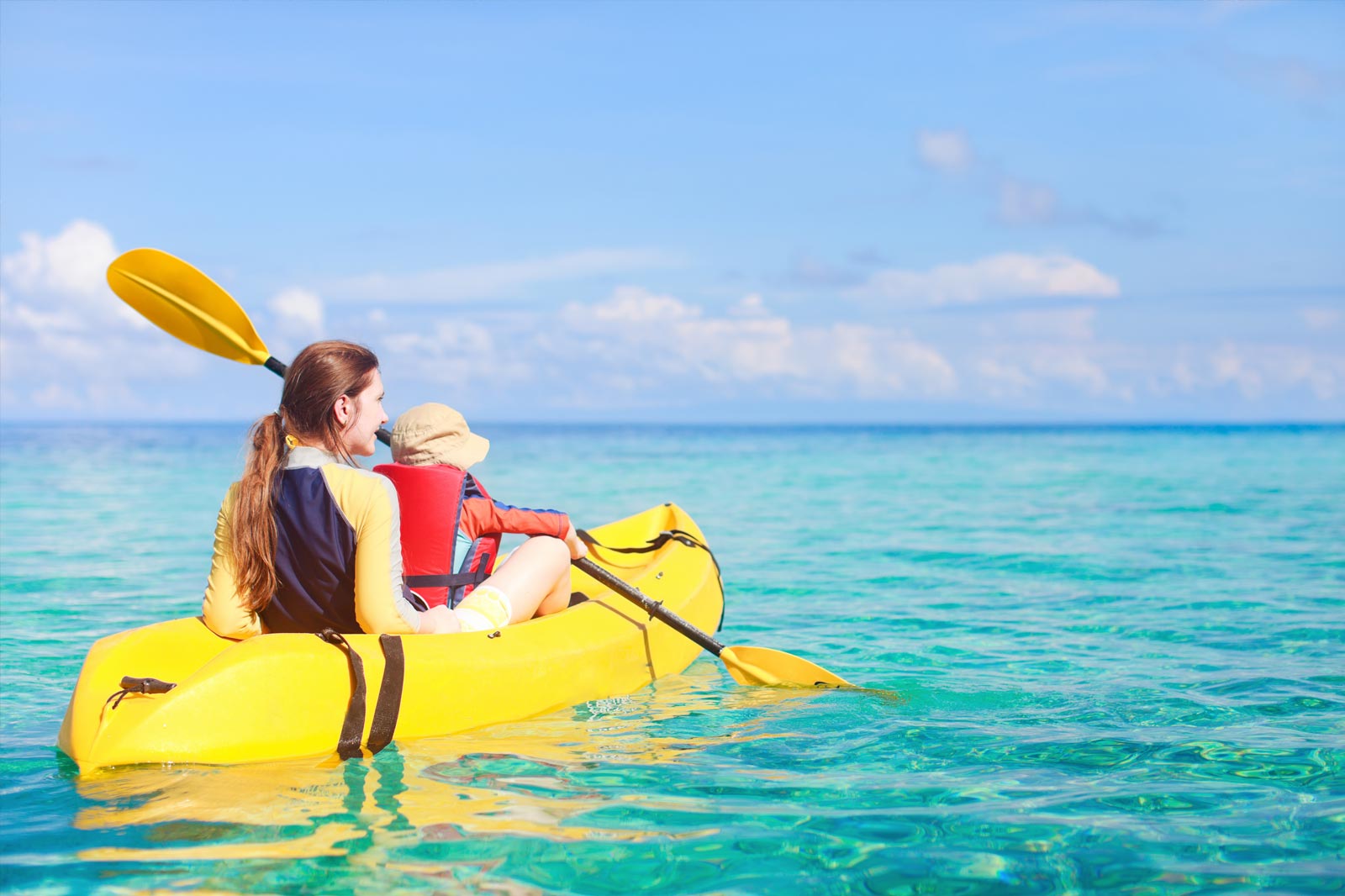 If the kids are a bit older, a kayaking expedition is a perfect way to get some exercise and also see the turquoise coastline, rocky beaches, and secret caverns first-hand. Bring a group of 6 or more and the tour guide at Mykonos Kayak will organize a full session with their family package.
The tour includes some interesting historical information to add context to the wonderful shoreline and forests you paddle past. Once you are back to shore, you can harness your inner Apollo and take aim at the archery range located at the facility. There are many tour operators to help you book a day of kayaking in Mykonos.
4
Windsurfing at Kalafatis Beach
It's called The Land of the Winds for a reason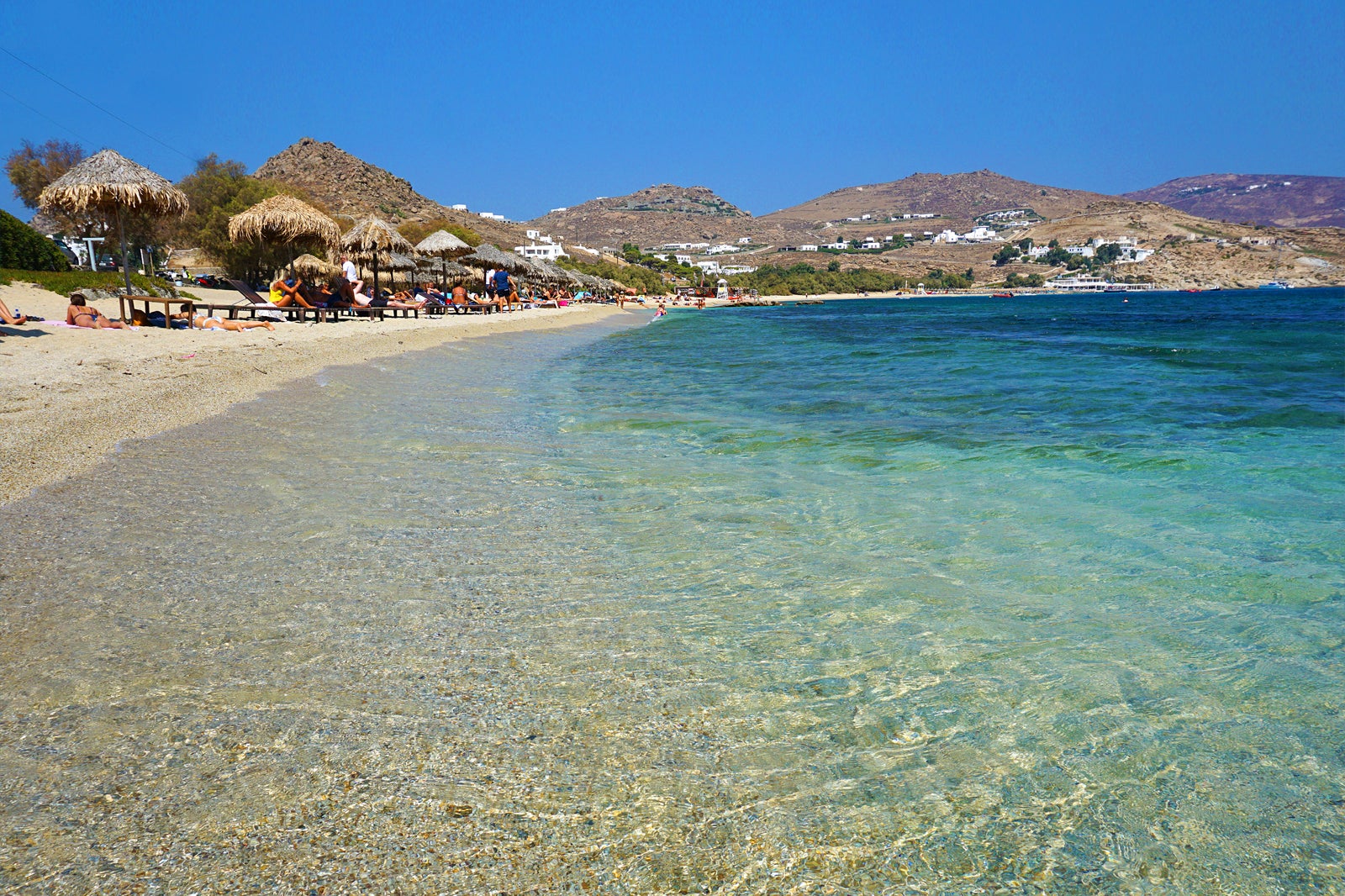 Windsurfing in Mykonos is one of the most fun activities for families. The teachers at Pezi Huber will have you on the board in no time. Young beginners will start in the calm waters of Kalafatis Beach and if you are up for the challenge, you can hit the Ftelia shoreline for the high wind and monster waves.
You can rent the full equipment, for 1 hour, 1 day, or 3 weeks, and if you have finished your time on the board before the rest, gear up with a snorkel and fins to explore what lies beneath the surface of the warm waters.
Location: Kalafatis Beach, Mikonos 846 00, Greece
Phone: +30 694 413 9656
5
Mountain biking
Explore Mykonos on 2 wheels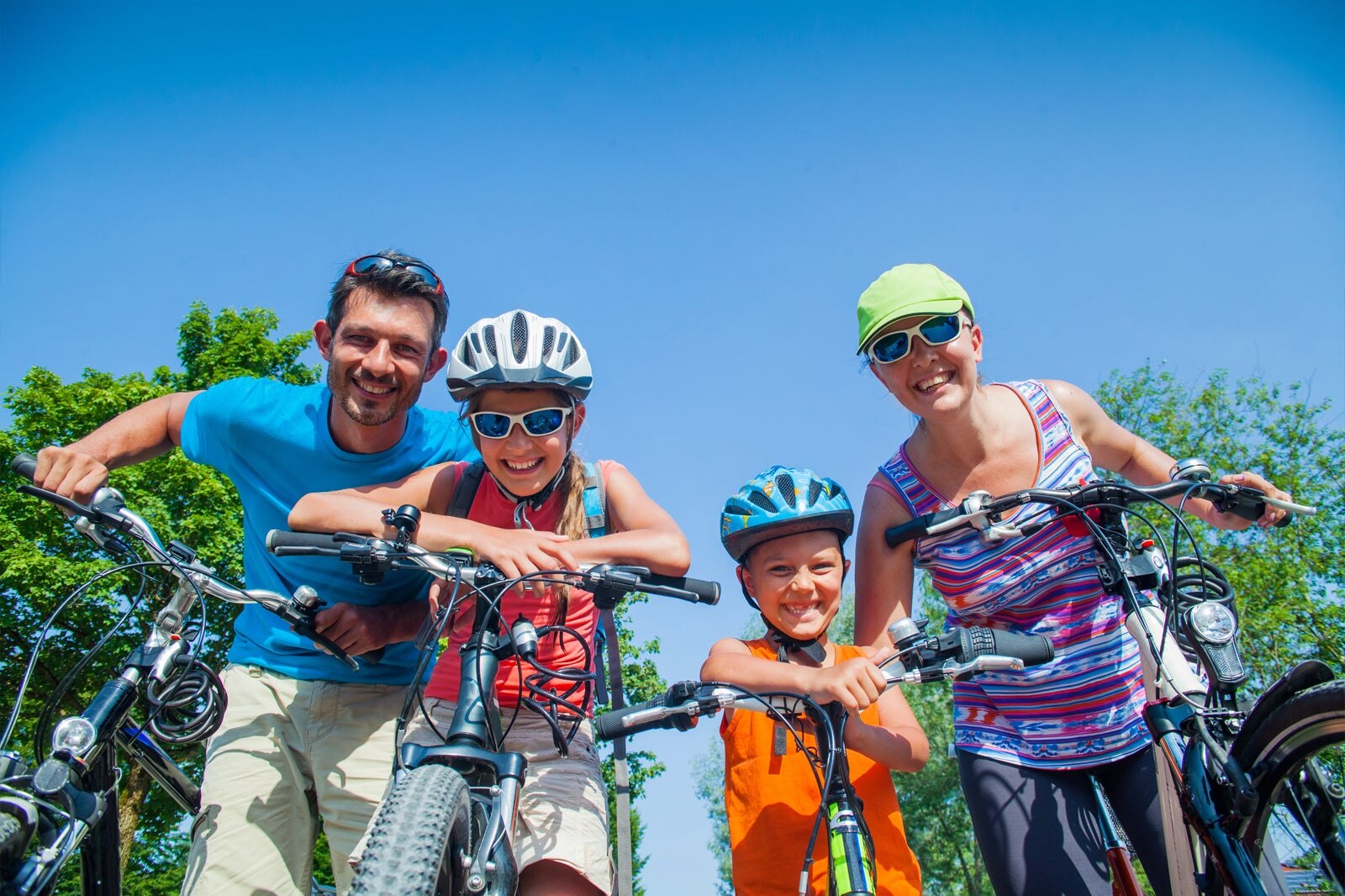 Families
Photo
Couples
Adventure
Mountain biking in Mykonos is so popular because of the undulating hills that occupy the middle of the island. Practically every beach town on the island has bikes for rent, but you can savour the local cheese and wine while exploring the natural habitat of Mykonos on a Yummy Pedals tour.
Yummy Pedals is a family-operated tour on 2 wheels, which begins at the home vineyard, and takes the journey through the grassy hills to the hidden Fokos beach, before making a starlit ride to a table filled with traditional Greek cuisine. Of course, the island is full of bike trails from beach to beach, but for the family on a short stay, this tour will leave you speechless, likely breathless, and fully satisfied. Tours last around 4 hours.
Location: Yummy Pedals, Vioma farm, Maοu, Ano Mera, Mikonos 846 00, Greece
Phone: +30 697 229 9282
6
Scuba diving and snorkelling
Visit the the Anna 2 shipwreck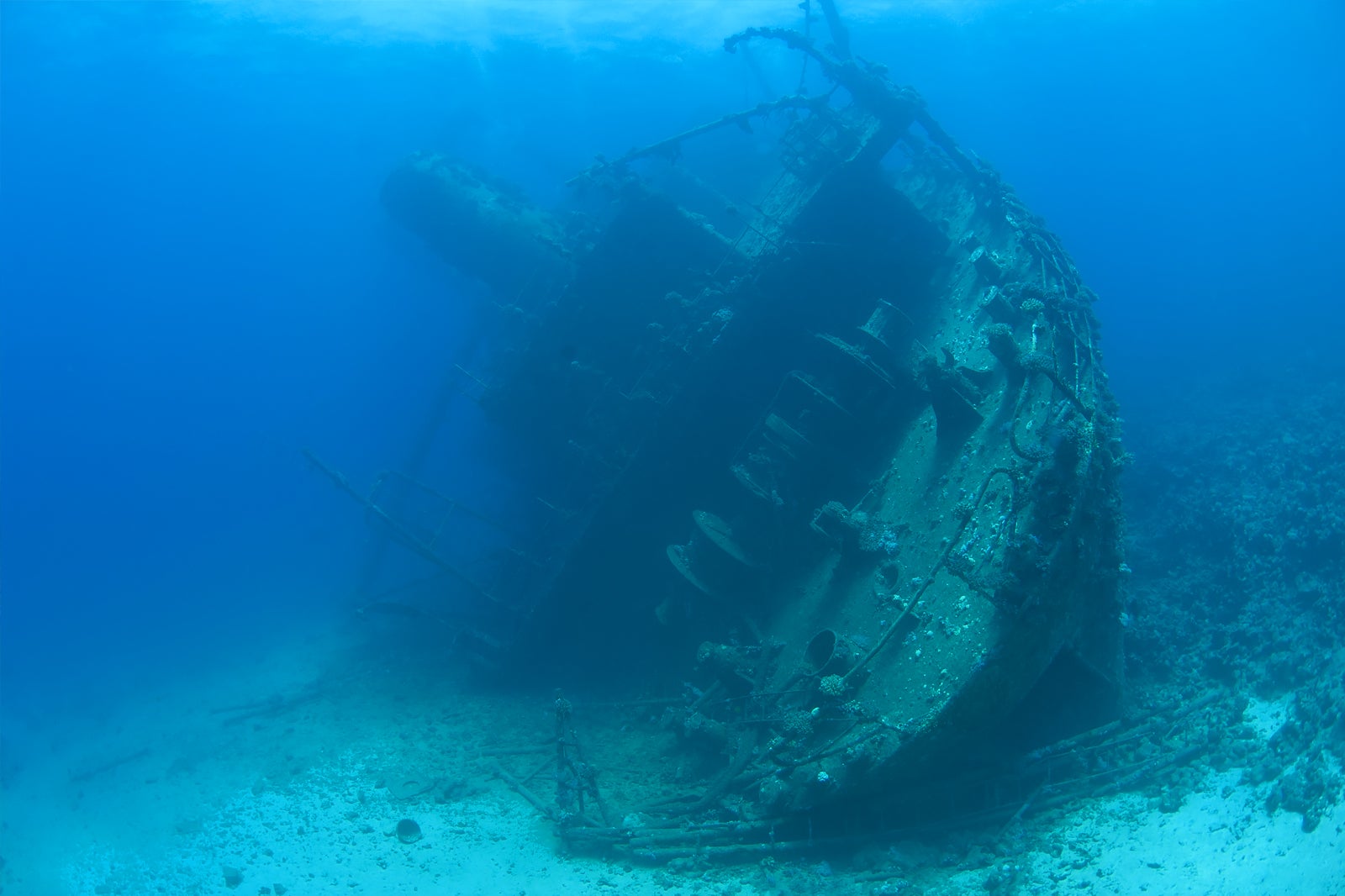 Scuba diving and snorkelling offer hours of fun off the coast of Mykonos. Looking out to sea from Lia beach, you will see a smooth horizon, but 10 km out and 25 meters deep lies the sunken treasure, Anna 2 – a 62-metre cruise ship that has rested on the seafloor for more than 20 years. The magnificent coral eco-system that has consumed this sleeping giant makes for a rare and adventurous SCUBA destination.
If you're a first-time diver, feel the freedom of breathing underwater while in the watchful care of the dive instructors at W-Diving, who will train you on several shallow dives, another unforgettable moment that the team photographer will gladly capture.
Location: W Diving, Kalafatis Beach, Kalafati 846 00, Greece
Open: Daily from 10 am to 7 pm
Phone: +30 694 524 3928
7
Fishing
Catch your own dinner
Is there an angler in the family? If so, Captain Nikolas is at your service and is fully prepared with the long-line and net fishing equipment you might need. You can fish for plenty of mullet and tuna fish off the coast of Mykonos.
There are a range of fishing trips available and the crew know the best fishing holes around Mykonos, and at the day's end, you can reward yourself with the freshest seafood on the island. From the net to your plate, the days catch is prepared and served in style as dusk reflects hues of pink and red over the calming Aegean Sea. Departures are from Platis Yialos or New Port piers.
Location: Mykonos Fishing Tours, Platis Gialos 846 00, Greece
Open: Daily from 7 am to 10 pm
Phone: +30 698 775 5124
8
Island hopping on a Catamaran
Set sail to the nearby islands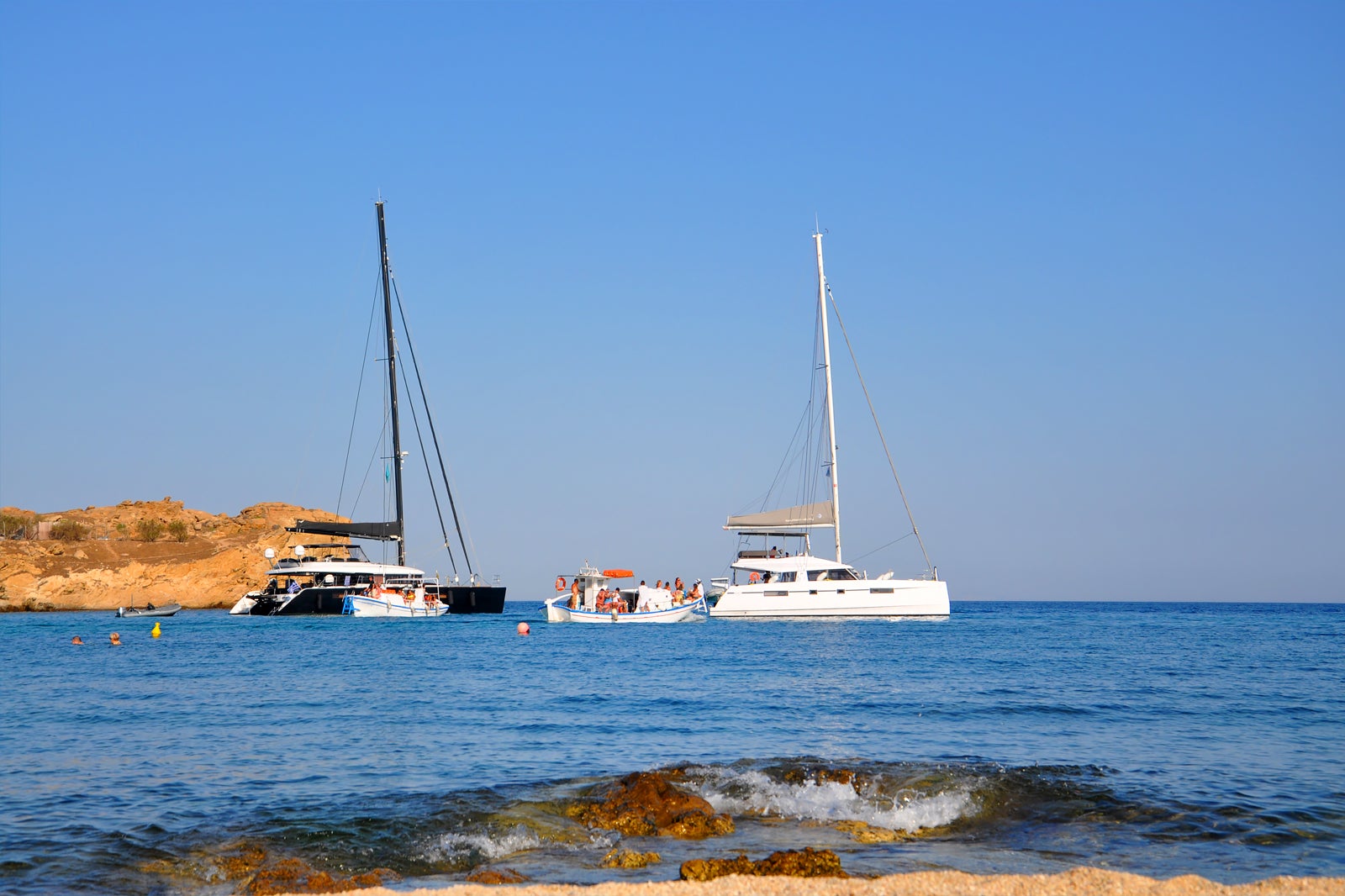 Families
Photo
Couples
Luxury
Island hopping from Mykonos is a popular activity for families. Set sail across the Aegean Sea onboard a luxurious Catamaran, sailing from island to island, or simply head out of the harbour to catch the sunset hour while you're catered for with fine dining in absolute privacy.
You will hit premier snorkelling spots, sunbathe on the open deck, and, if it gets too warm, make a splash overboard before exploring the neighbouring islands of Delos and Rhenia. Family time is the key item on the menu when booking your catamaran, whether it is the 5- to 8-hour full-day cruise or an overnight trip. To book a catamaran tour, enquire at tour agents in Mykonos Town and at the port.
9
Rock climbing on Tinos Island
One of Greece's premier climbing spots
You must take a boat to Tinos Island, which has a peculiar landmark in the Volax region known for its unusual giant granite boulders scattered across the landscape which have the perfect conditions for climbers of any age and experience. The stones are huge – some of them larger than multi-story buildings.
Many climbing spots are designated and have all hooks and ropes in place, however, if you want to test your own, there are several spots where you need no ropes, only hand chalk, comfortable clothes and shoes. Climbing maps can be found anywhere on the island. You can find a rock-climbing tour from many tour agents in Mykonos Town.
Location: Volax Climbing Area, Volakas 842 00, Greece
10
Cine Manto
Watch classic movies under the moonlit Aegean sky
Cine Manto is an open-air cinema that welcomes the whole family. Head to this garden oasis for a dose of culture at any time of the day. In the daytime, you can enjoy a coffee and walk around admiring the unique paintings and colourful sculptures.
Once the sun sets, grab a table, order some food and sit back to watch old Hollywood classics, all while breathing in the intoxicating aromas of jasmine and gardenia.
Location: Mykonos Town, Mykonos, 846 00
Open: May–December: daily from 9 am to 3 am
Phone: +30 2289 026165
Back to top