10 Best Things to Do in Berlin
What is Berlin Most Famous For?
Berlin is one of the most iconic cities in Europe. Established during the 12th century, the capital city of Germany has a long and turbulent history, but is now a world city that blends creativity, technology and culture. Reunified in 1990, the city proudly keeps its historic heritage, offering a great range of captivating sights to visit.
From Alexanderplatz, an architectural witness of the German Democratic Republic period to the Reichstag Building, a heritage edifice of the 19th-century German Empire, Berlin takes you for a great stroll into history. In constant evolution, Berlin is one of the trendiest holiday destinations in Europe. Check out below where to start your visit of this fascinating city.
What are the best things to do in Berlin?
1
Brandenburg Gate
Visit one of the most iconic historical landmarks in Berlin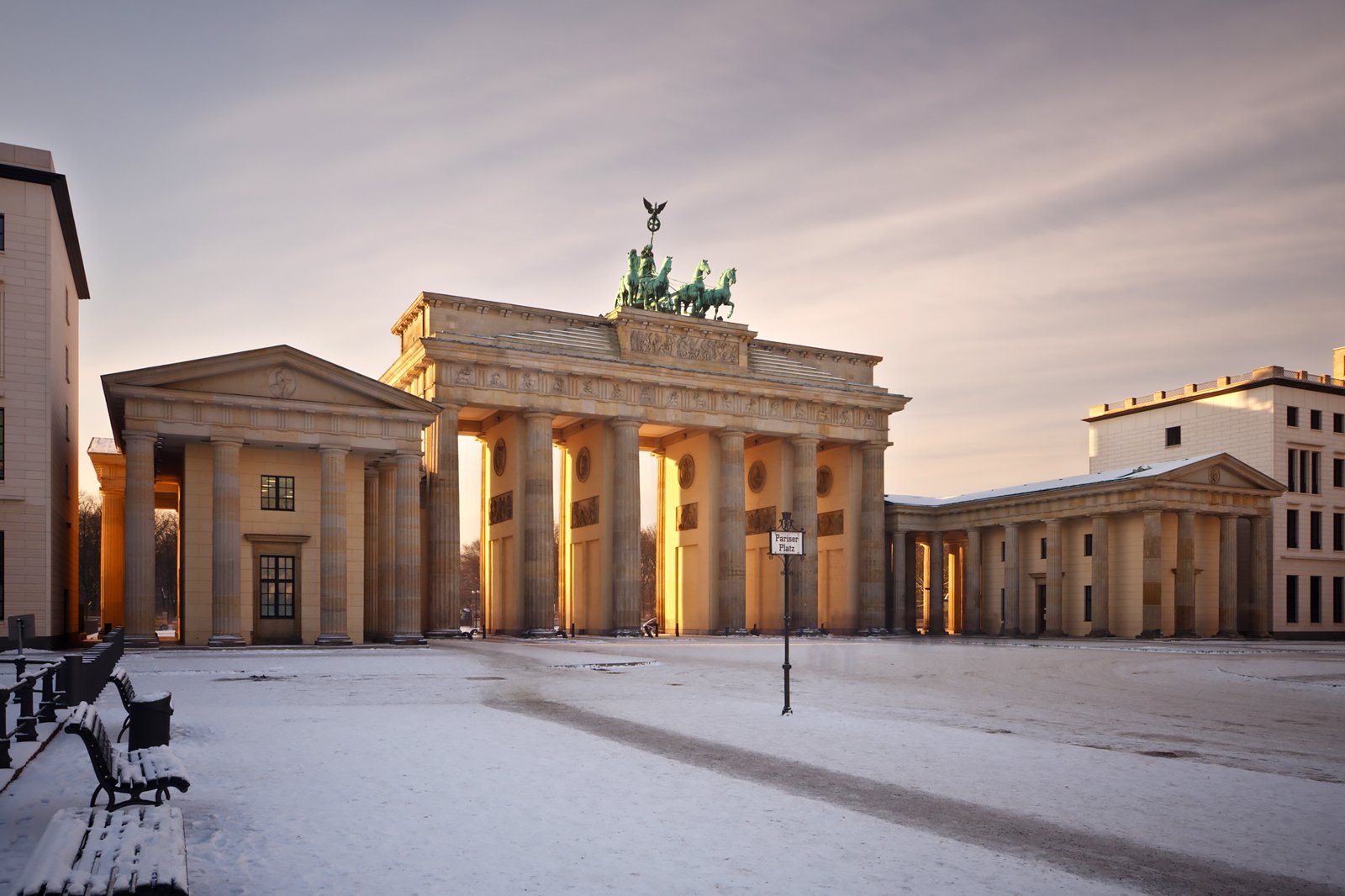 Couples
Budget
Families
History
Photo
Today symbolising peace and unity, the Brandenburg Gate is probably the most iconic landmark in Berlin. This 18th-century neoclassical monument is closely associated with the tumultuous history of the city, and is annually visited by about 1 million people for New Year's Eve. Due to the historical importance of the Brandenburg Gate, it's best to go there early morning to avoid the crowds. Bars, restaurants and street food stalls are available all around the gate.
Location: Pariser Platz, 10117 Berlin, Germany
2
Reichstag Building
See a great view of Berlin from a historic building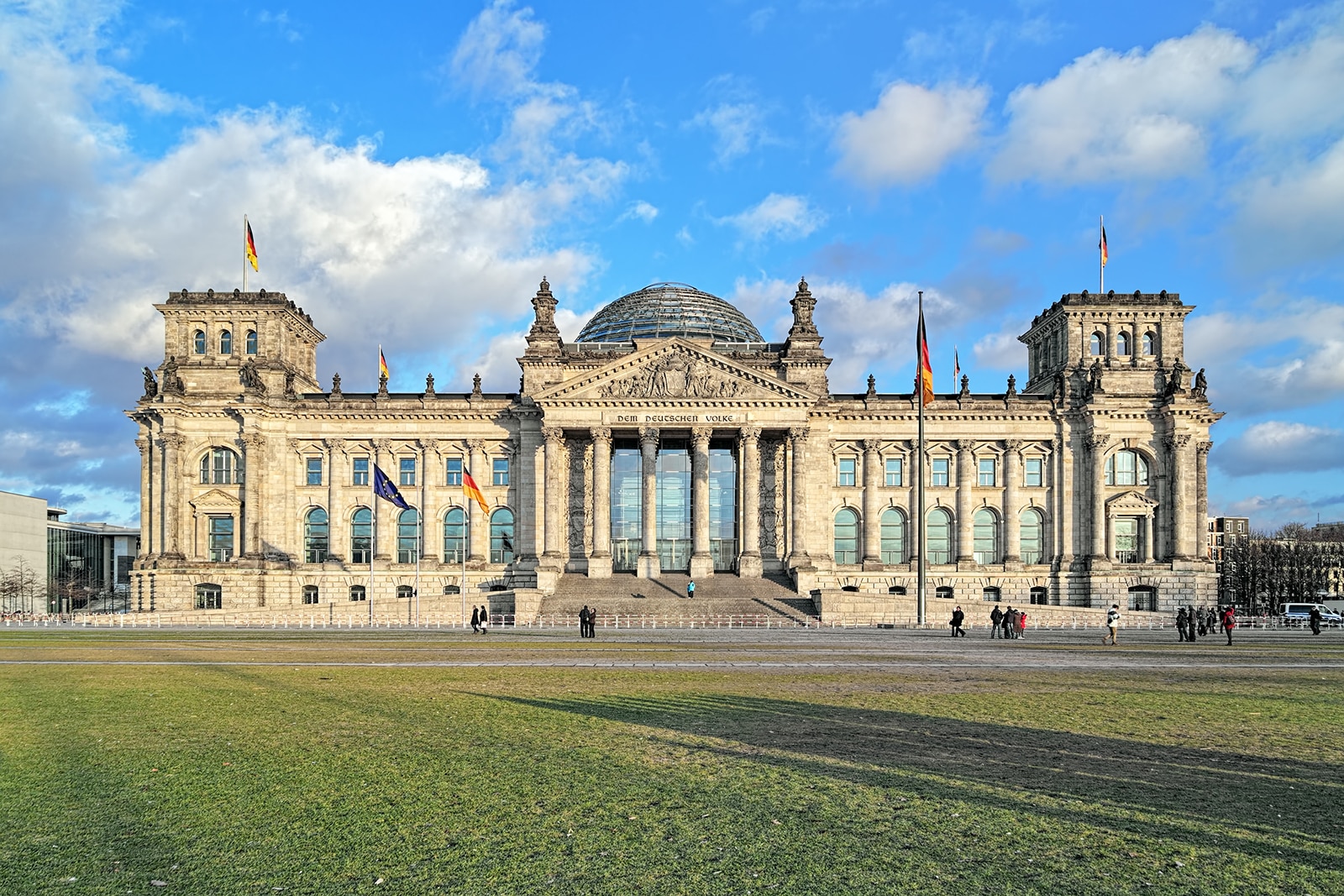 Built at the end of the 19th century, the Reichstag Building is one of the most historic edifices in Berlin. Located just north of the Brandenburg Gate, it was reconstructed during the '90s and a large glass dome that offers a great 360-degree view of Berlin was added on the roof. It's best to book well beforehand if you don't want to queue to get in. Audio guides are available in many languages to give you information about the history of the place. They also point out all the interesting sites visible from the dome.
Location: Platz der Republik 1, 11011 Berlin, Germany
Open: Daily from 8 am to 12 am
Phone: +49 (0)30 22 73 21 52
3
Museum Island
Take a walk through history at the Berlin State Museums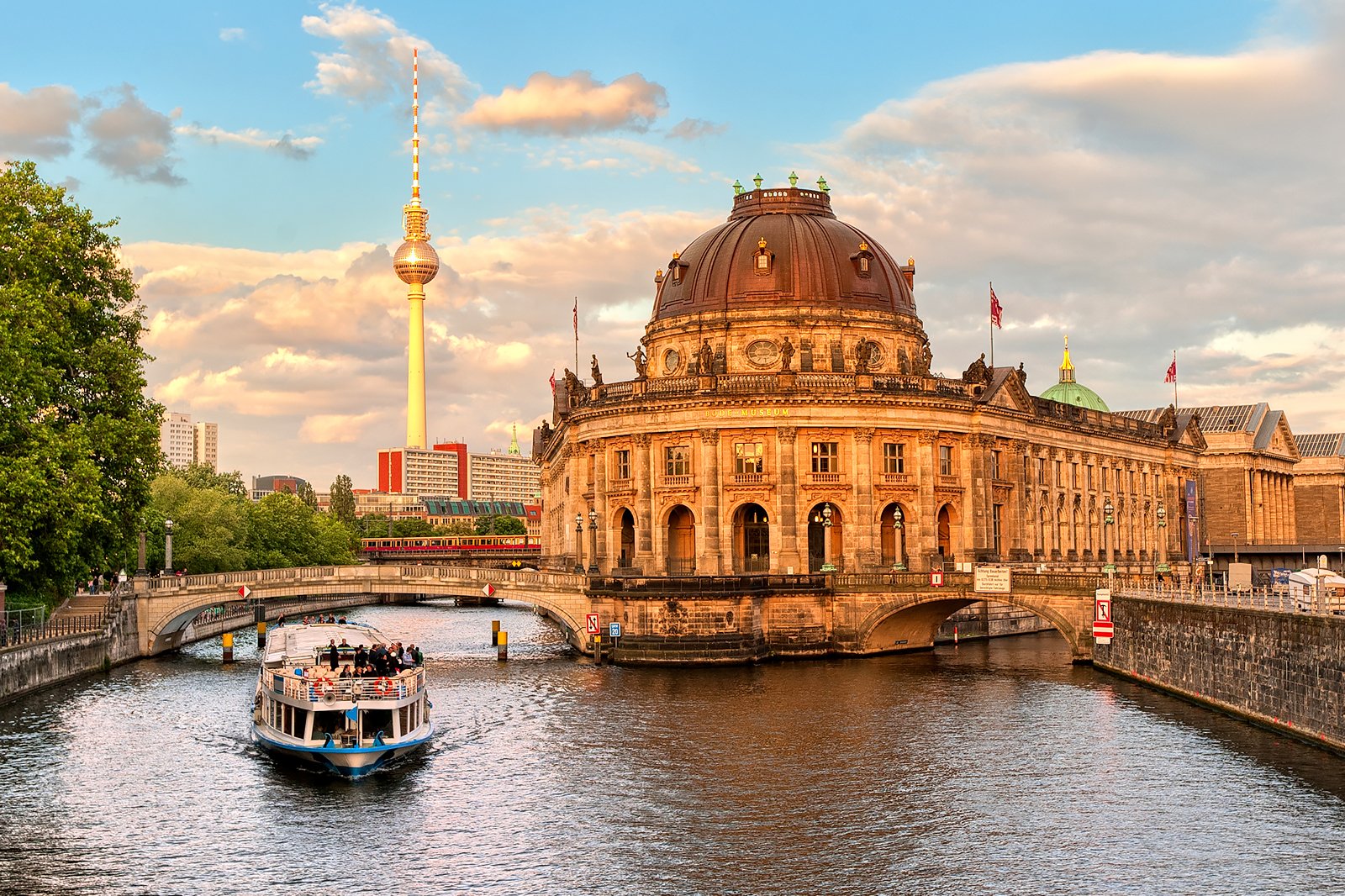 Couples
Families
History
Photo
Named Museumsinsel in German, Museum Island is a selection of 5 world-class museums in the city centre, on the northern part of an island on the Spree River. The museum complex on the northern end of the island is a UNESCO World Heritage Site that offers you a genuine stroll through history. From the magnificent Pergamon Altar and Ishtar Gate of Babylon kept in the Pergamon Museum to the captivating Bust of Nefertiti conserved in the Neues Museum (New Museum), Museum Island is truly worth a visit. A 3-day pass is available, so that you can visit at your own pace.
Open: Tuesday–Sunday from 10 am to 6 pm (closed on Mondays)
4
Holocaust Memorial
Walk through a moving commemorative site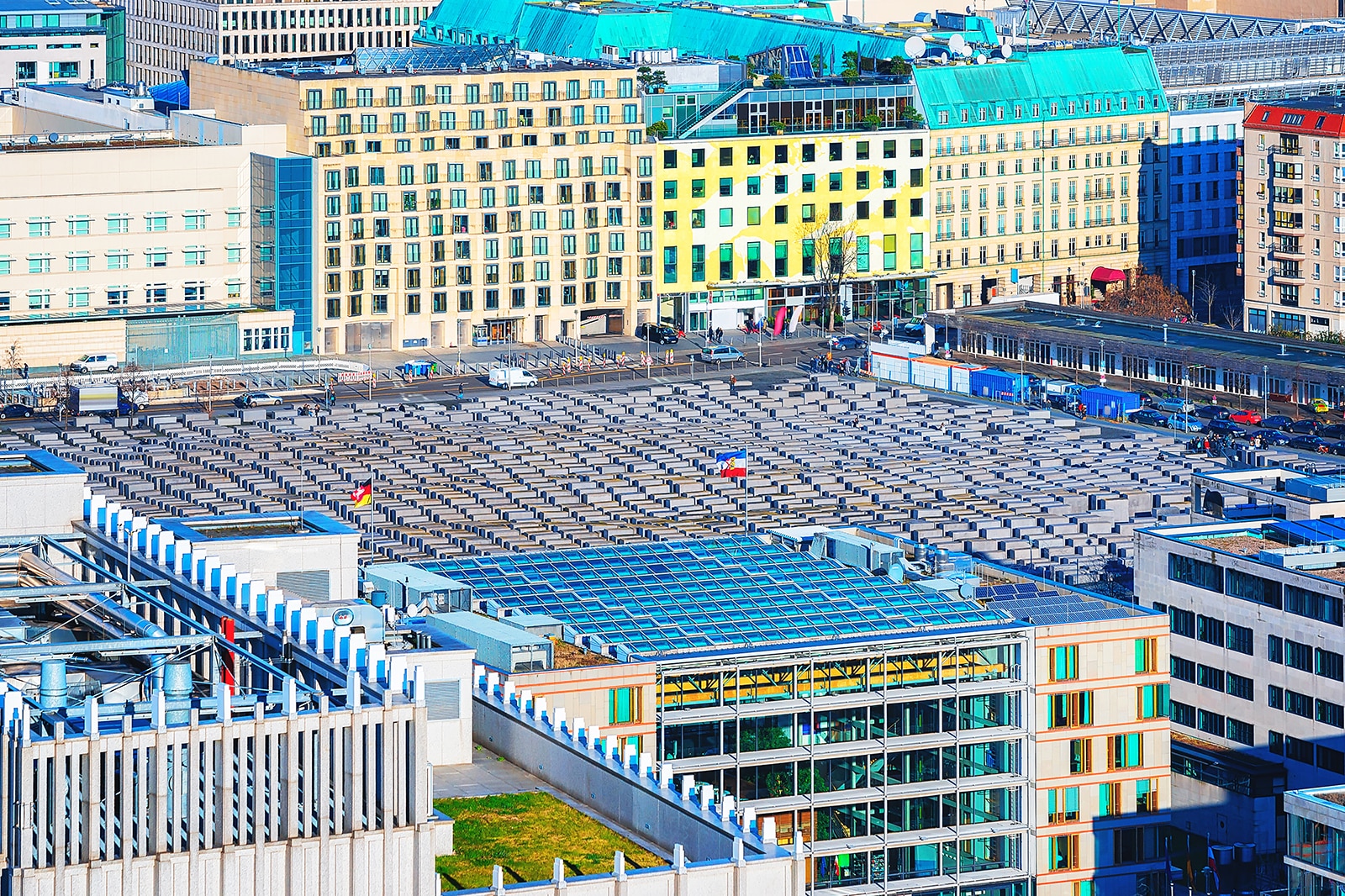 Located just south of the Brandenburg Gate, the Holocaust Memorial – officially named Memorial to the Murdered Jews of Europe – is the place to go to learn more about one of the most terrible tragedies that occurred during the 20th century and pay respect to its victims. Walking through the 2,711 concrete slabs of different heights that make up the memorial while thinking about what happened is extremely moving. The museum installed underneath the memorial is very informative and also poignant.
Location: Cora-Berliner-Straße 1, 10117 Berlin, Germany
Open: Outdoor memorial: 24/7. Museum: Tuesday–Sunday from 10 am to 8 pm (closed on Mondays)
Phone: +49 (0)30 263 9430
5
Alexanderplatz
Begin your journey at one of city's the most visited squares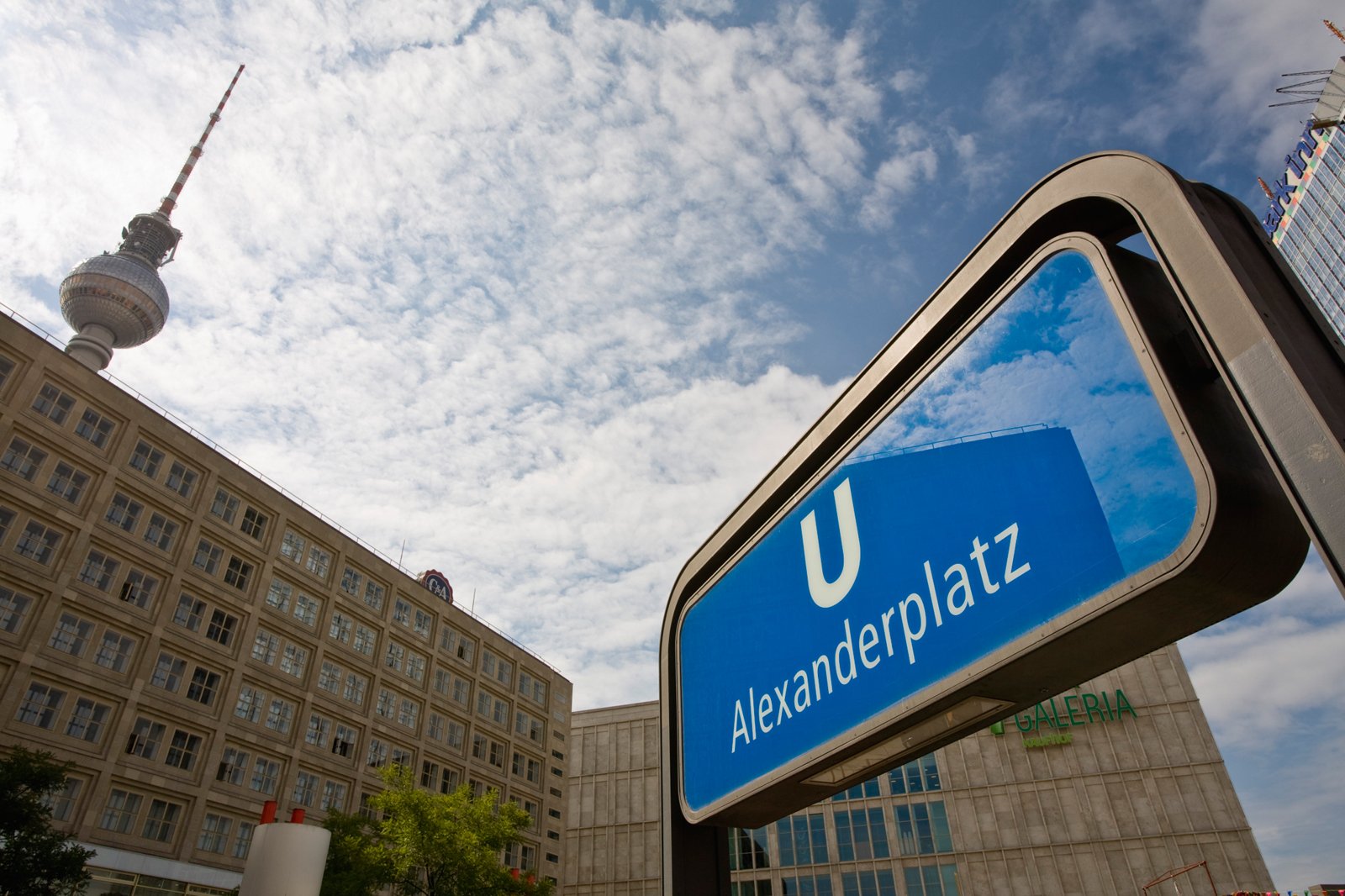 Couples
Budget
Families
History
Photo
Commonly called Alex by Berliners, Alexanderplatz is one of the largest public square in Berlin. Located in the centre of East Berlin, it's an important public transportation hub surrounded by department stores and shopping malls. Take a seat at one of the snack bars near the Brunnen der Völkerfreundschaft (the Fountain of Friendship amongst Peoples) and take in what remains of the socialist urban aesthetics, including landmarks like the 365-metre-tall TV Tower and the Urania World Clock, erected in 1969.
Location: Alexanderplatz, 10178 Berlin, Germany
6
Fleamarket at Mauerpark
Have a unique shopping experience in Berlin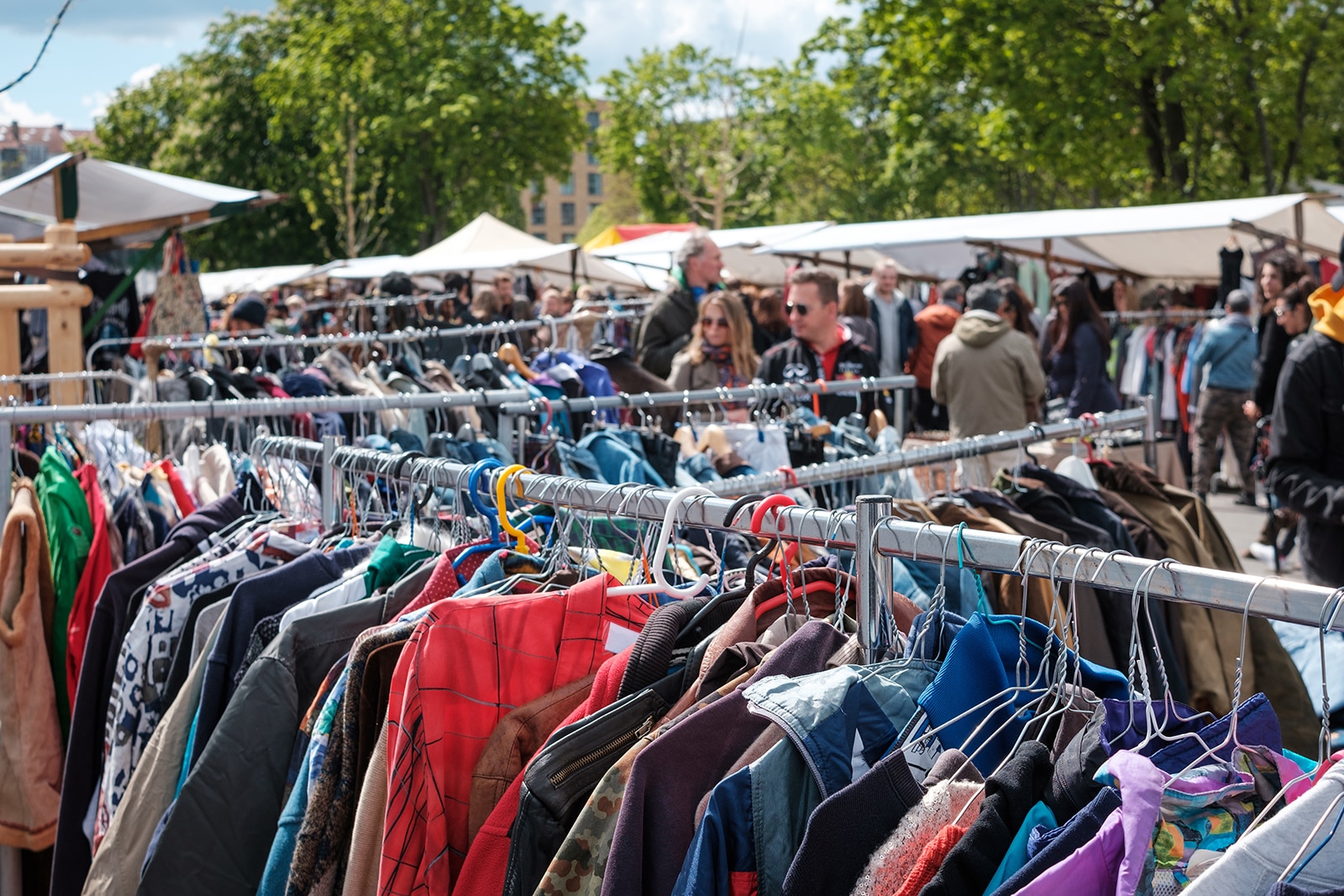 Go to the flea market at Mauerpark for a cool Sunday filled with shopping, eating and singing. From furniture to clothing to antiques, you can find a wide selection of new and second-hand items at this lively market. Grab some food at the many stalls selling local and international favourites that you can wash down with a beer or a glass of wine. At 3pm, head to the amphitheatre to listen to or sing at the karaoke sessions held here. Popular, hip and festive, the Flea Market at Mauerpark is a must-see in Berlin.
Location: Bernauer Str. 63-64, 13355 Berlin, Germany
Open: Sunday from 9 am to 6 pm
7
Kurfürstendamm
Stroll down one of the liveliest commercial streets in Berlin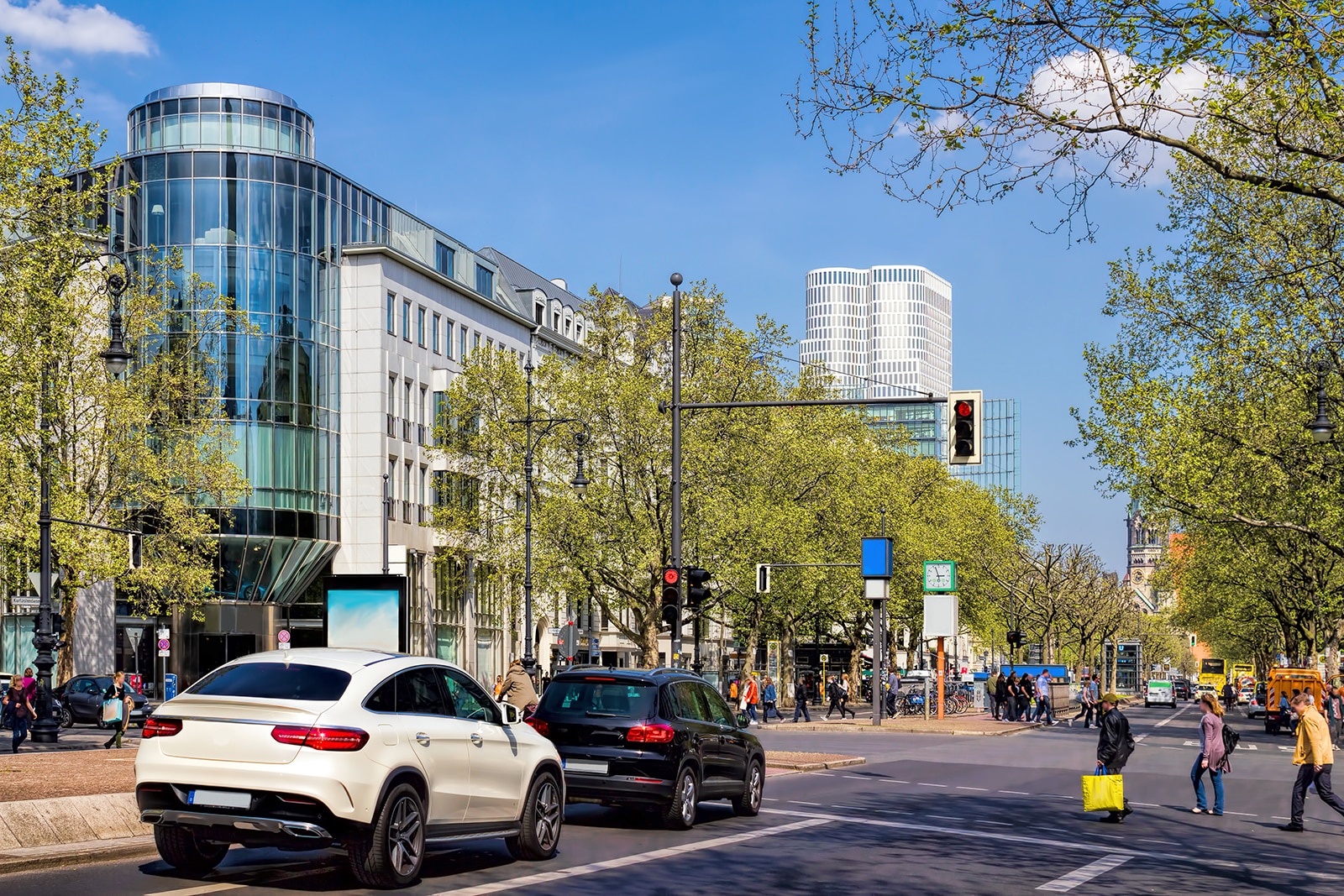 Comparable to Paris' Champs-Élysées, Kurfürstendamm is a 4-km-long avenue that stretches between the Beton-Cadillacs monument to the west and the Kaiser Wilhelm Memorial Church to the east. Lined with boutiques, restaurants, hotels, car showrooms and cafés, it's a very pleasant street to stroll down, with the lines of plane trees along its entire length offering some shade. Many of the shops are upscale, but you can also find affordable brands like Bershka and H&M. Kurfürstendamm is also home to KaDeWe, one of the largest department stores in Berlin.
Location: 600 metres south of Berlin-Charlottenburg railway station
8
Dine near Wasserturm in Pankow District
Discover the dining scene of this cool neighbourhood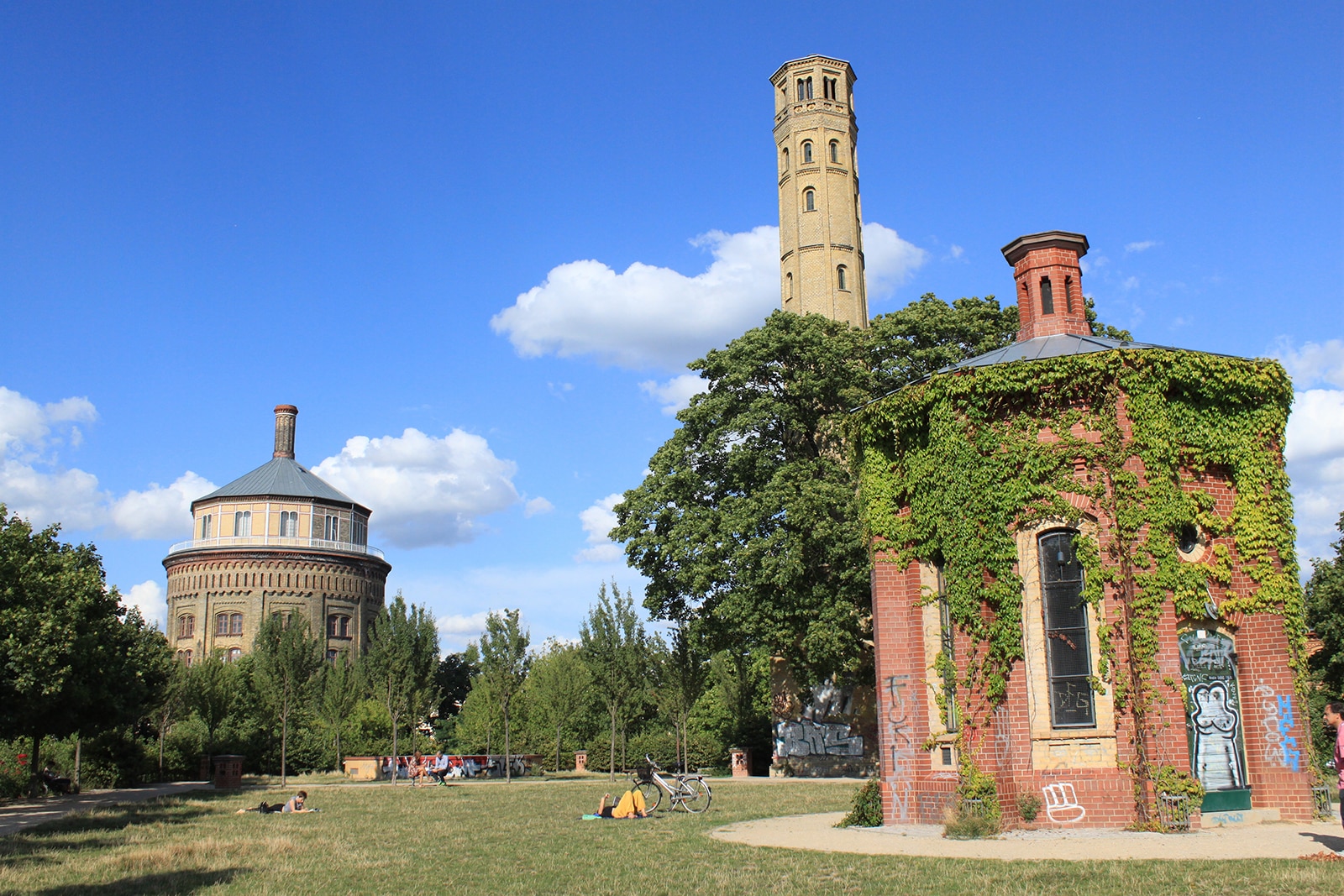 Located 1.5 km north of Alexanderplatz, in Prenzlauer Berg, Wasserturm is the oldest water tower in Berlin. The neighbourhood around this historical landmark hosts a lively dining scene that offers a wide range of cuisines. Serving Alsatian and South German dishes, Gugelhof is a long-established restaurant on Knaackstraße. Café Anna Blume is a cool venue located at the corner of Kollwitzstraße and Sredzkistraße. Their breakfasts are especially famous. If you fancy dining on fondue and wine, head to Ars Vini on Sredzkistraße. They have an incredible choice of fondue types, even for dessert.
Location: 1.5 km northeast of Alexanderplatz
9
Try a Currywurst
Sample the favourite Berlin local speciality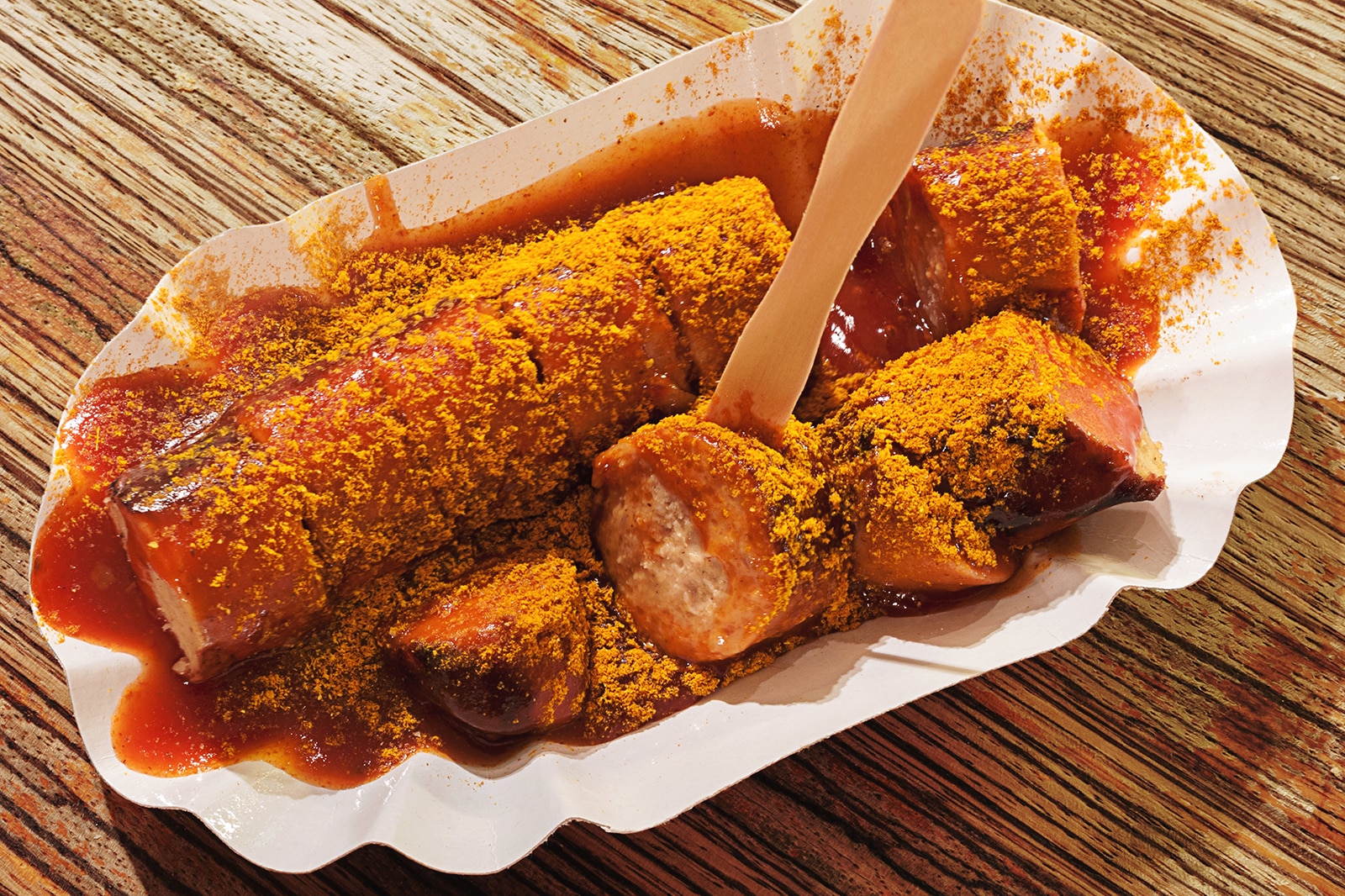 Couples
Budget
Families
Food
Available at almost every corner of the city, currywurst is one of the most popular street foods in Berlin and Germany. It even has a museum dedicated to its history on Schützenstraße, near Checkpoint Charlie. Invented in Berlin in 1949, currywurst is made of a sauce blending ketchup, curry and other spices poured on a sliced grilled pork sausage. It's usually served on a paper plate and eaten with a little fork. Konnopke's Imbiss on Schönhauser Allee 44B and Curry 36 on Mehringdamm are among the most famous places to sample the original Berliner currywurst.
10
Prenzlauer Berg
Hop from one bar to the other in this lively neighbourhood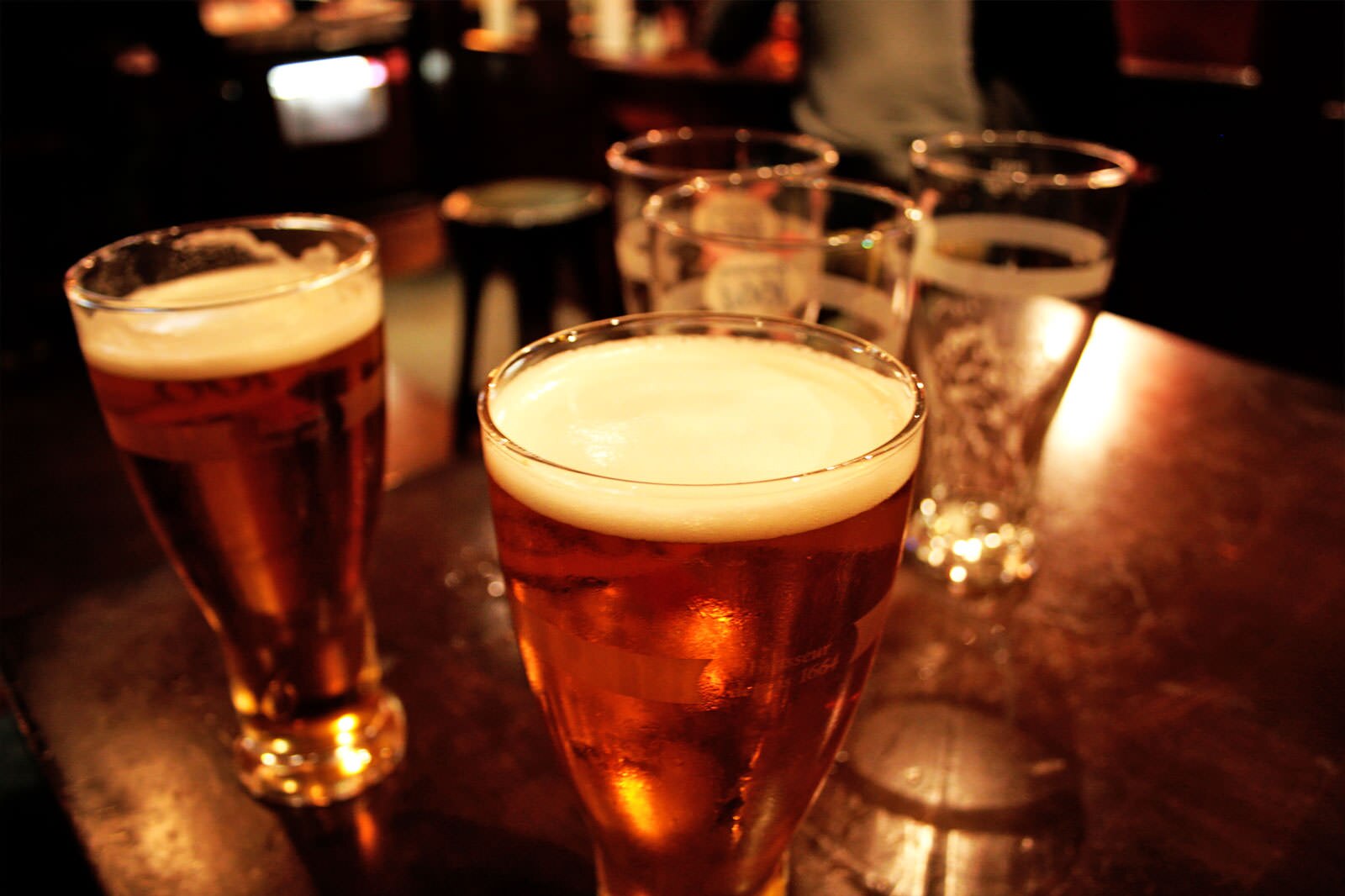 Prenzlauer Berg is the best area for a fun night in Berlin. The streets just north of Kollwitzplatz feature a fair choice of cool watering holes. If you want to sample beers, then Monterey Bar on Danzigerstraße should be your place of choice. They have no less than 250 German and international beers for you to taste. If you're looking for a hip and quirky place, then WohnZimmer on Lettestraße should please you. Furnished like at the flea market, the venue as an undeniable cool vibe. If you're looking for an old school NYC bar ambience in Berlin, you should go and have a drink at Badfish Bar on Stargarder Straße. Whisky, craft beer, and super-friendly staff and management will make your night.
Location: Prenzlauer Berg, Berlin, Germany
Back to top