10 Family Things to Do in Split
Fun Things to Do in Split with Kids
The Croatian city of Split is an excellent destination for families with diverse interests, with lovely beaches, scenic parks and historical sites like Diocletian's Palace and Kris Fortress to explore. Outdoor-loving families could easily spend days lazing on the beach, hiking nature trails, joining a river rafting trip or cruising out to the beautiful Adriatic islands that beckon just offshore.
Even kids who get bored in history class are likely to feel excited wandering the cobbled streets of an ancient Roman palace, peering over the stone walls of a fortress or having a close-up look of a real Egyptian sphinx. Here are some more ideas for things to do for families in Split.
1
Bacvice Beach
A busy, fun-filled stretch of sand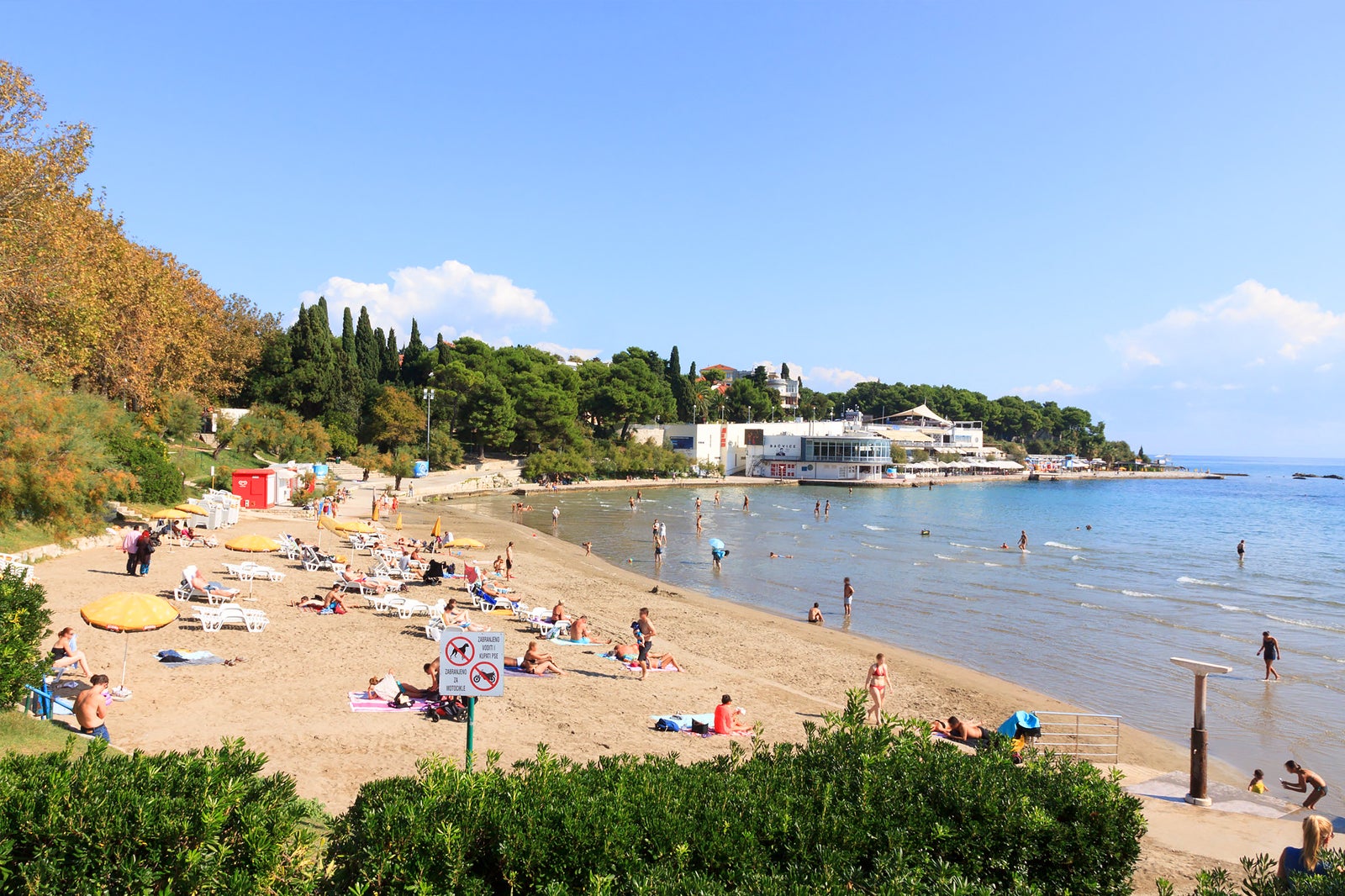 Bačvice is Split's most popular beach because it's one of the few sandy beaches along this coastline and it can be reached within minutes from the city centre. There's plenty for kids to enjoy including the play park with slides and trampolines, and water sports like paddle boats, sailing, and kayaking.
Sun loungers and parasols are available for rent, and restaurants and shops nearby to keep all the family refreshed. The kids might want to try playing picigin, a game that involves keeping a small ball aloft in the air that locals love to play at the beach.
photo by Ben Snooks (CC BY-SA 2.0) modified
2
Diocletian's Palace
A history book come to life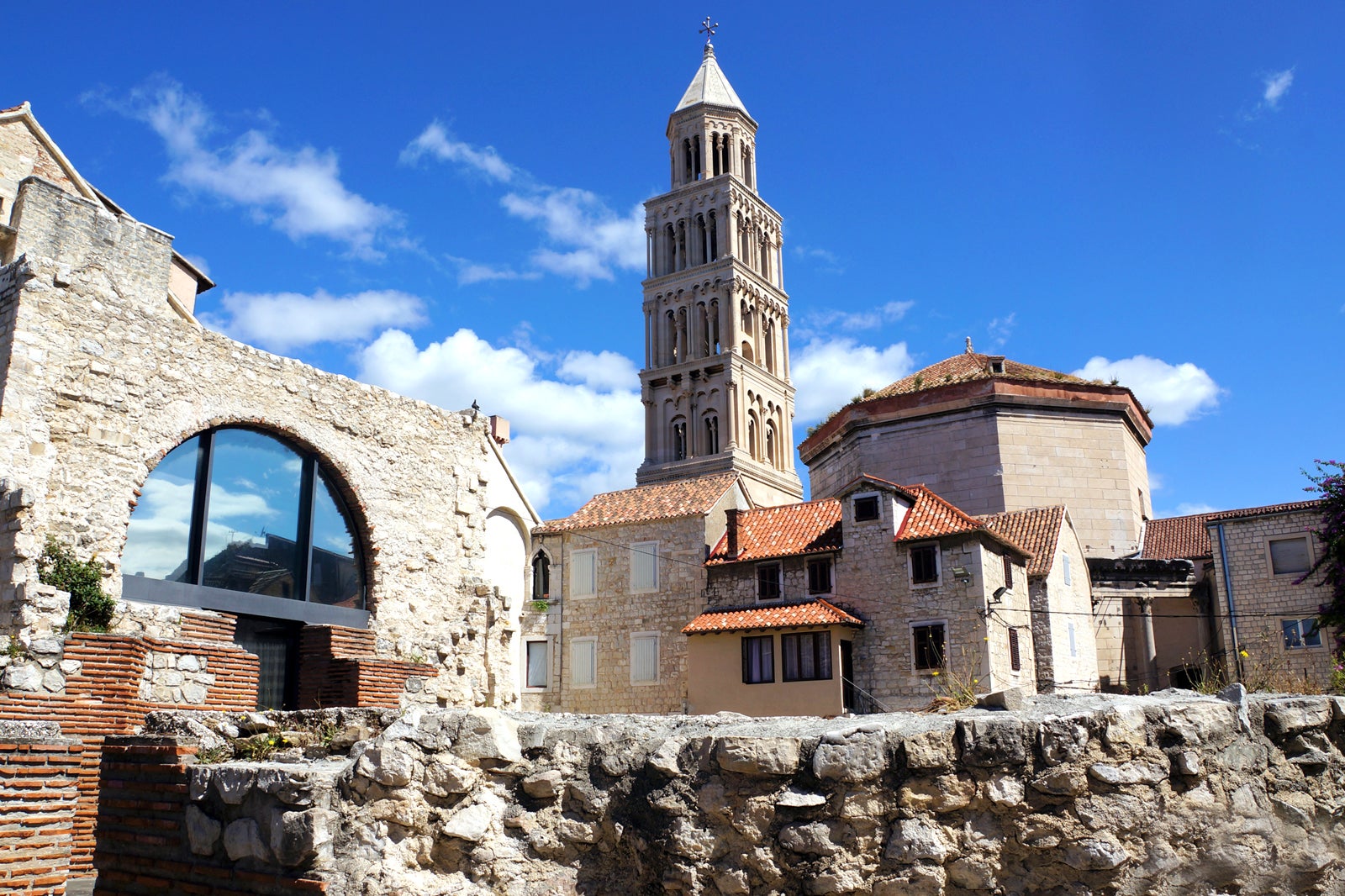 Couples
Families
Photo
Budget
History
Diocletian's Palace with its fairytale setting is a great place for kids to explore and spark their imagination. The awe-inspiring Gregorius of Nin statue is a good place to start – it's said if you rub the statue's big toe it will bring good luck. Children could imagine travelling back in time as they wander the narrow alleyways and cobbled steps, making their way to the ancient Egyptian sphinx and the Temple of Jupiter.
Fans of Game of Thrones will want to visit the palace's Substructures, as parts of the TV series were filmed in these mysterious underground vaults.
Location: Dioklecijanova ul. 1, 21000, Split, Croatia
3
Klis Fortress
Some 2,000 years of history to discover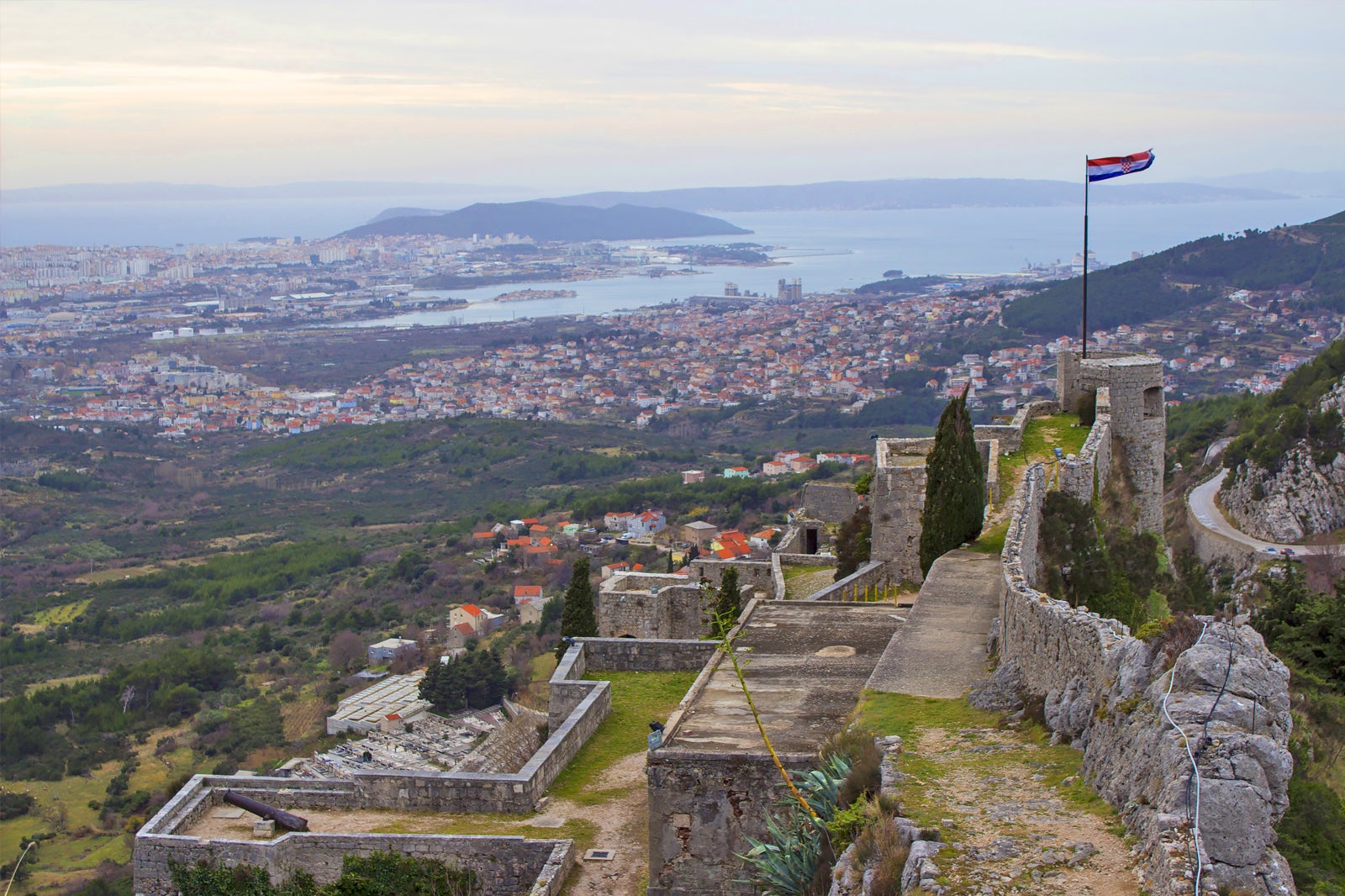 Couples
Families
Photo
Budget
History
Klis Fortress sits on a hilltop about 5 km outside of Split, but for its breathtaking views and rich history, it's well worth a visit by families. There's a small fee to enter, and once inside visitors are free to wander the fortress grounds. Stop by the small museum to see centuries-old weaponry and soldiers' uniforms.
The top of the fortress offers panoramic views over Split and the sea. It was also a film location for scenes in the popular TV series Game of Thrones, so it's easy to imagine seeing a dragon sauntering by as you explore the fortress grounds.
Location: Kliška tvrđava, 21231, Klis, Croatia
Open: Daily 10am to 4pm
Phone: +385 21 240 578
4
Marjan Hill Park
Fresh air and beautiful vistas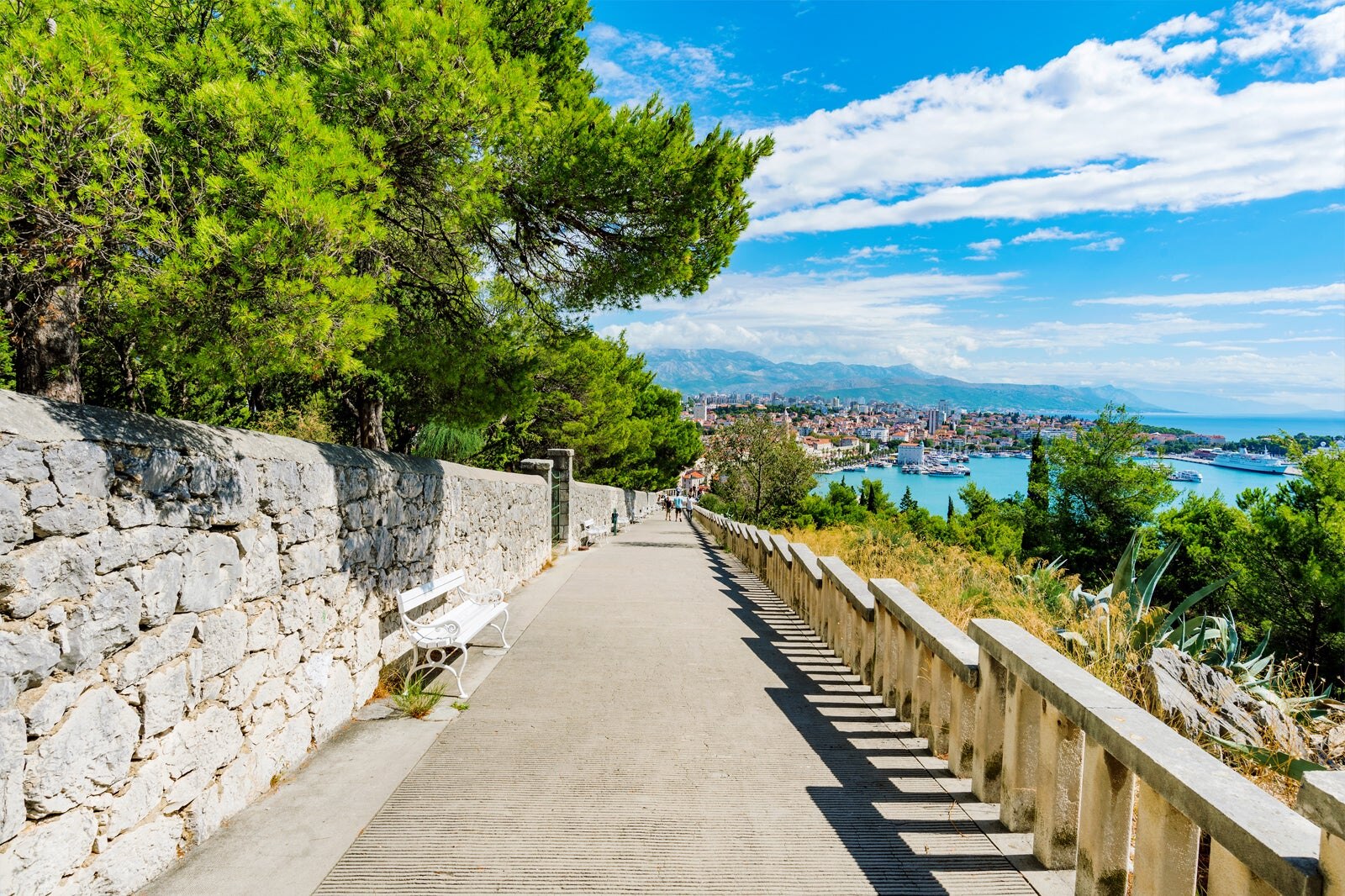 Marjan Hill Park is set on a headland less than 1 km from Split's centre is where the locals go to escape city life. Families will find plenty to enjoy here, with its nature paths, viewpoints, outdoor cafes and playgrounds. There's also a small zoo with donkeys, ponies, and sheep to visit.
To reach Marjan park, climb the stairs to the Vidilica Café from the Varos neighbourhood, just west of the Riva promenade, or catch a taxi to the northern entrance if walking is a challenge. Bicycle rental is also available at the northern entrance.
Location: Obala Hrvatskog narodnog preporoda 25, 21000, Split, Croatia
5
Boat Cruise
Beautiful Adriatic seascapes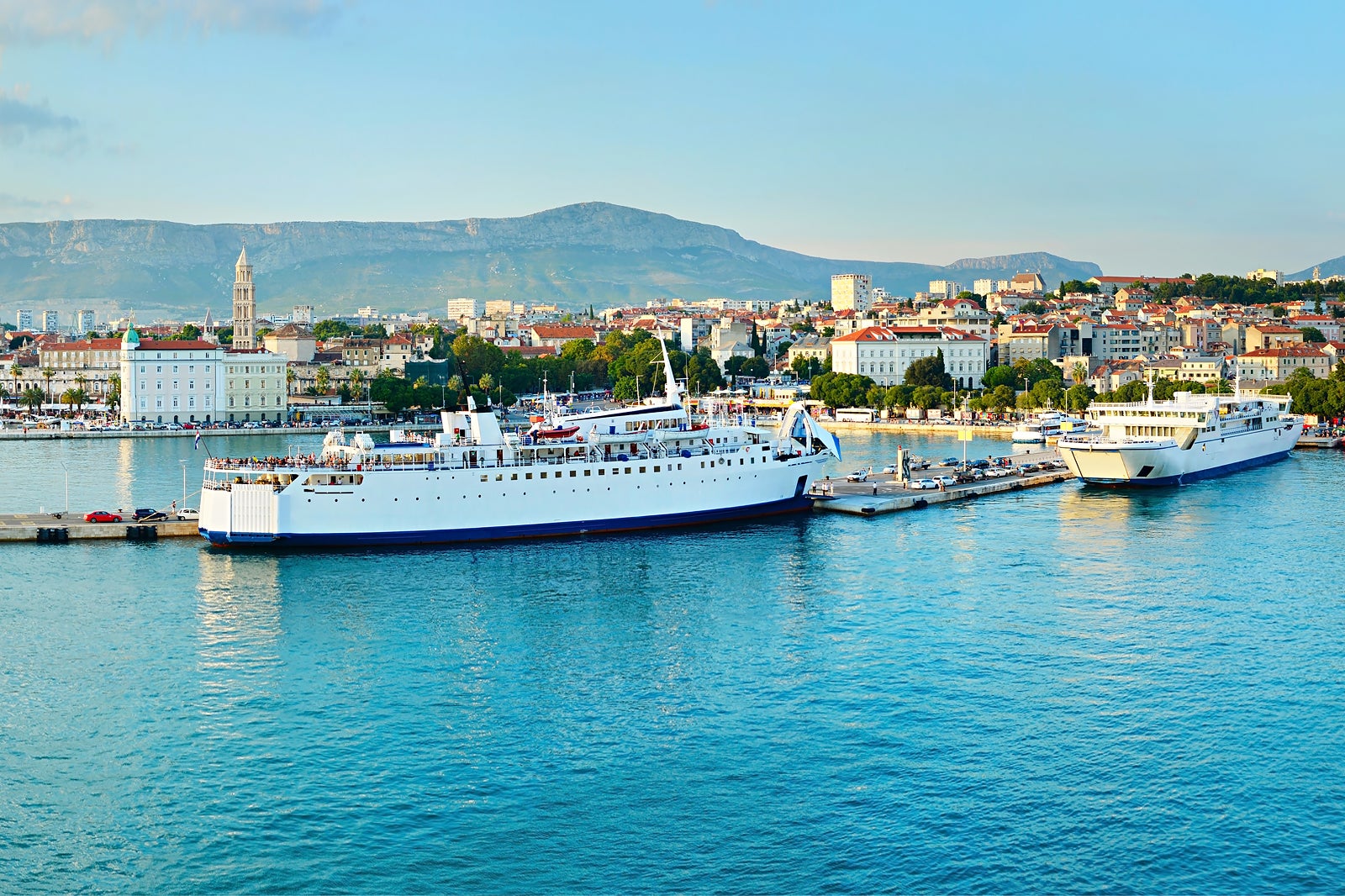 Exploring the islands and seascapes of the Adriatic coast is a highlight of any visit to Split. Several islands including Brač, Hvar, Bisevo and Vis each offer their own unique charms and beauty, with some places only accessible by boat.
One popular boat trip travels to Blue Cave on Bisevo island, a magical place with its otherworldly light reflections. Take a trip to Brač Island and spend the afternoon sunbathing on Zlatni Rat (Golden Horn) Beach, or sail to the quieter Hvar Island to explore its picturesque village. Half-day and full-day island-hopping trips are available.
6
Poljud Stadium
Home to Hajduk, Split's beloved football team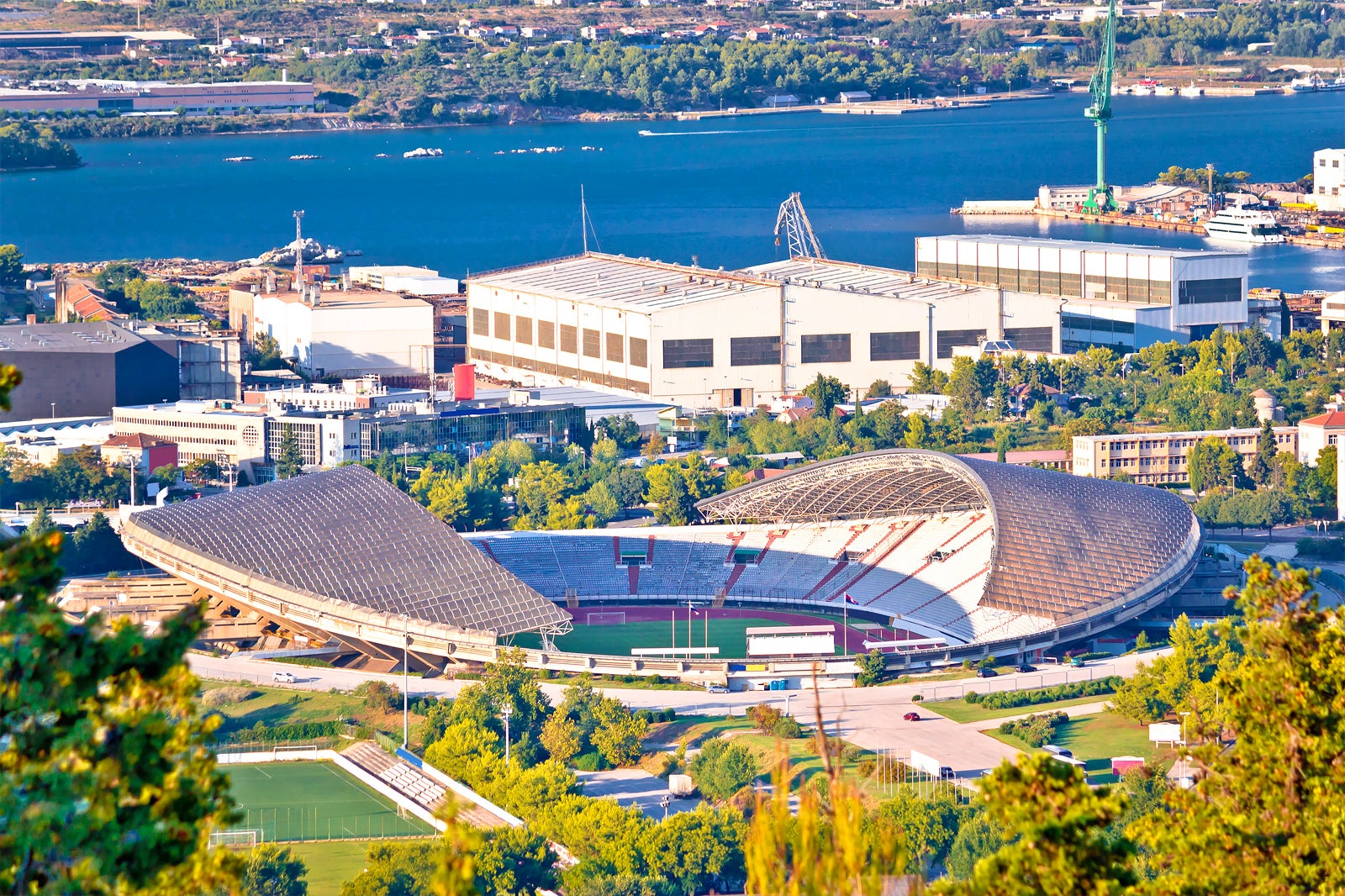 Poljud Stadium will appeal to sports fans as well as those with an eye for aesthetics, with its striking shell-like design and seaside location. The stadium is home to Split's celebrated team Hajduk, one of the most successful football clubs in Croatian history since its founding more than a century ago. Football fans in the family could have a thrilling day out joining the locals in cheering on Hajduk as they play here.
To learn more about the stadium and Split sports history and culture, there are stadium tours available. Tours take about 40 minutes and are offered in Croatian, Italian and English.
Location: 8 Mediteranskih Igara 2, 21000, Split, Croatia
Phone: +385 21 585 200
7
Rafting on Cetina River
A whitewater family adventure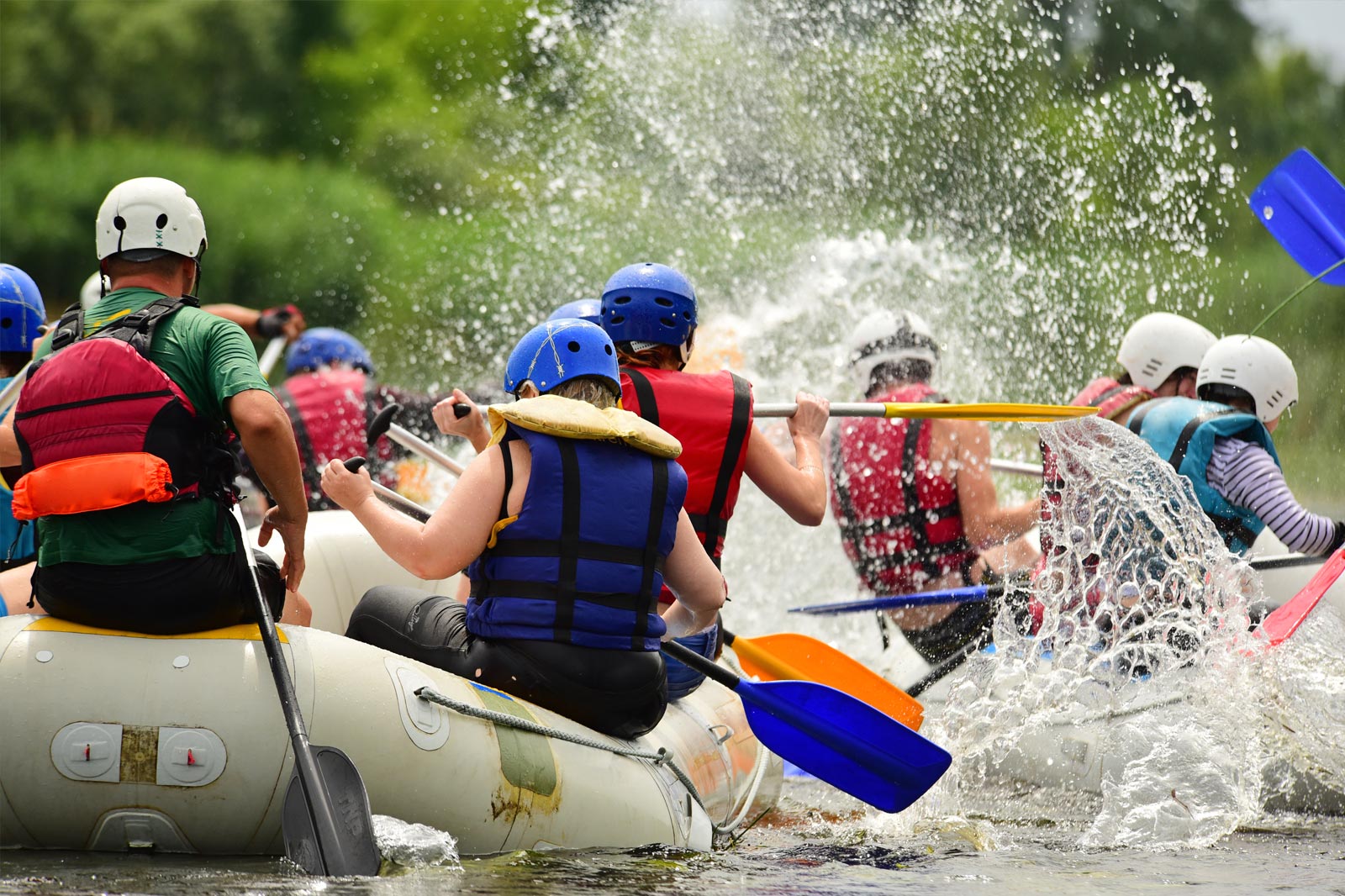 The Cetina River is a scenic escape from the city, found less than an hour's drive inland from Split. It's possible to take a drive there, but most families choose to join a river rafting trip. The rafting trip involves some tranquil gliding along the river's meandering sections with some heart-racing action navigating the rapids.
All transport, equipment and trained river guides are included in the tour. Travelling through a forested gorge of steep cliffs, the raft ride offers families a chance to see a picturesque part of Dalmatia that's inaccessible by car or foot.
8
Mestrovic Gallery
A seaside sculpture garden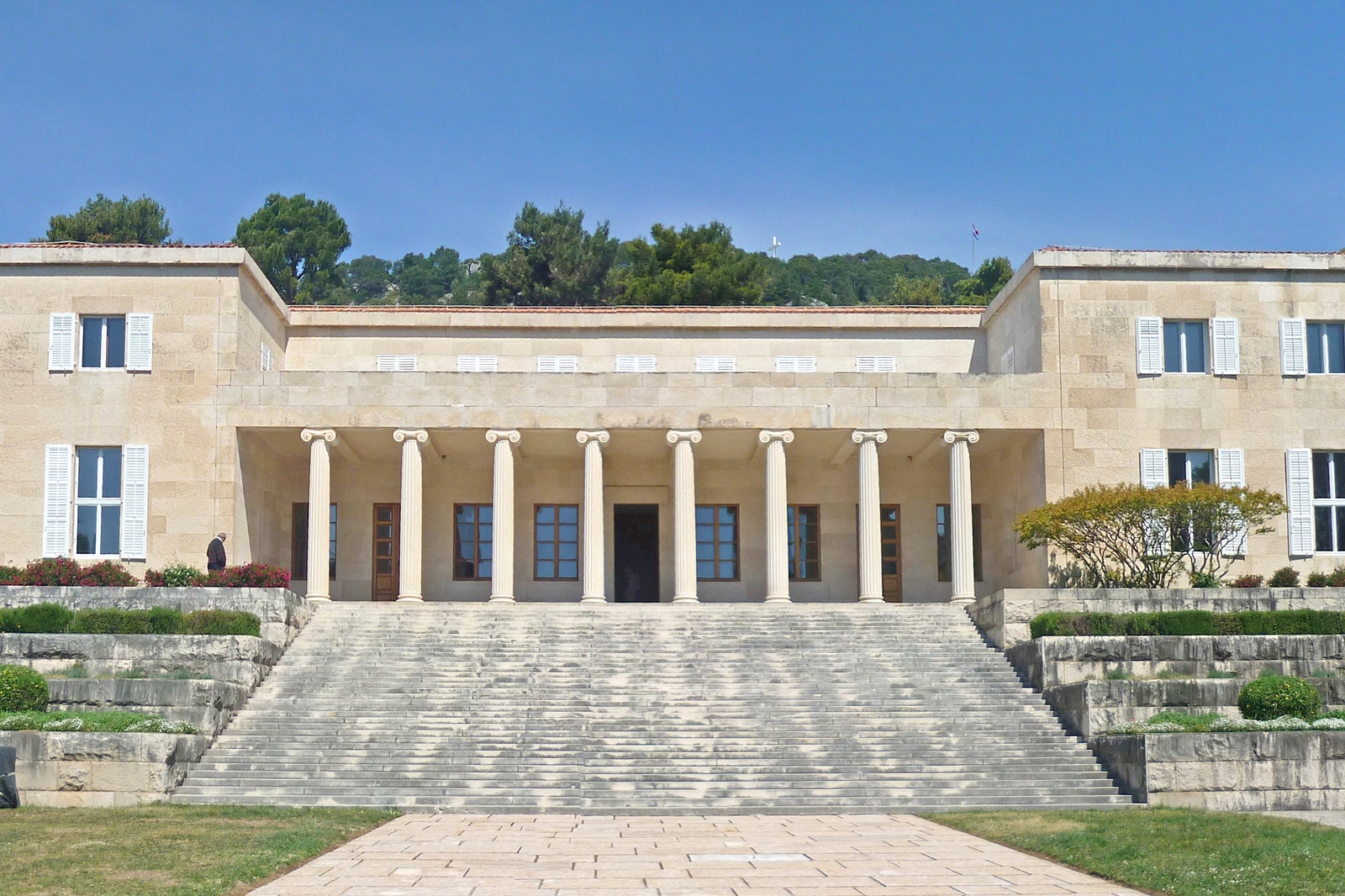 Mestrovic Gallery is home to an extensive collection of works by Croatian sculptor Ivan Meštrović. Found in a lovely seaside villa on the Marjan headland, the gallery's spacious garden and outdoor sculpture park is a good place to let the kids run around before entering the exhibits. Meštrović designed and built the villa himself in 1931, which is now brimming with hundreds of his eye-catching sculptures, furniture, architectural plans and paintings.
Entry to the gallery also includes access to Kaštelet-Crikvine chapel next door, where its walls are lined with imposing wooden panels carved by Meštrović.
Location: Šetalište Ivana Meštrovića 46, 21000, Split, Croatia
Open: Tuesday–Saturday from 9am to 4pm, Sunday from 10am to 3pm
Phone: +385 21 340 800
photo by SchiDD (CC BY-SA 4.0) modified
9
Museum of Senses
Light, sound and all-sensory exhibits
Split's Museum of Senses is a fun place for families to get immersed in a world designed to spark the imagination. Visitors could easily spend an hour or more on a touchy-feely meander through the museum's 50 interactive exhibits – also great for a rainy-day activity. Explore the optical illusion exhibits, make your own music with the sound cubes, get lost in the night room or play with the plasma balls.
The museum also offers some insight into contemporary Croatian culture, with many exhibits and rooms having been created by talented local artists, designers and architects.
Location: Vukovarska ul. 207, 21000, Split, Croatia
Open: Daily 9am to 9pm
Phone: +385 91 222 5552
10
Froggyland
500 frogs frozen in time
Froggyland, with its dioramas of stuffed frogs doing human-like daily life activities, might sound like an eccentric place. It is. But it's also a fine example of the craft of taxidermy, created with such intricate artistry that it's hard not to be fascinated by those studious frogs in the classroom or the carpenter frogs hard at work or the circus performer frogs.
The collection has some 500 stuffed frogs, created more than 100 years ago by taxidermist Ferenc Mere. It's a strange and delightful little world to take the kids to discover.
Location: Ul. kralja Tomislava 5, 21000, Split, Croatia
Open: Daily from 10am to 10pm
Phone: +385 98 264 373
Back to top