10 Things to Do in Makarska, Croatia
What is Makarska Most Famous For?
Makarska is a small seaside city that sits along the spectacular Makarska Rivera that extends from Split to Dubrovnik on the Adriatic coast. While its beautiful beaches are Makarska's main attraction, the city also has a rich cultural heritage, Baroque architecture and scenic mountainous surrounds.
Wander the city streets and promenade to find a scenic harbour, pebbled beaches and sea-view cafes serving fresh seafood and tasty Dalmatian regional dishes. Pristine beaches like Nugal and the lovely islands of Brač and Hvar can be reached within minutes by boat, while the Biokovo mountains that form a backdrop to the city beckon hikers to explore their limestone peaks.
What are the best things to do in Makarska?
1
Biokovo Nature Park
Hike the beautiful trails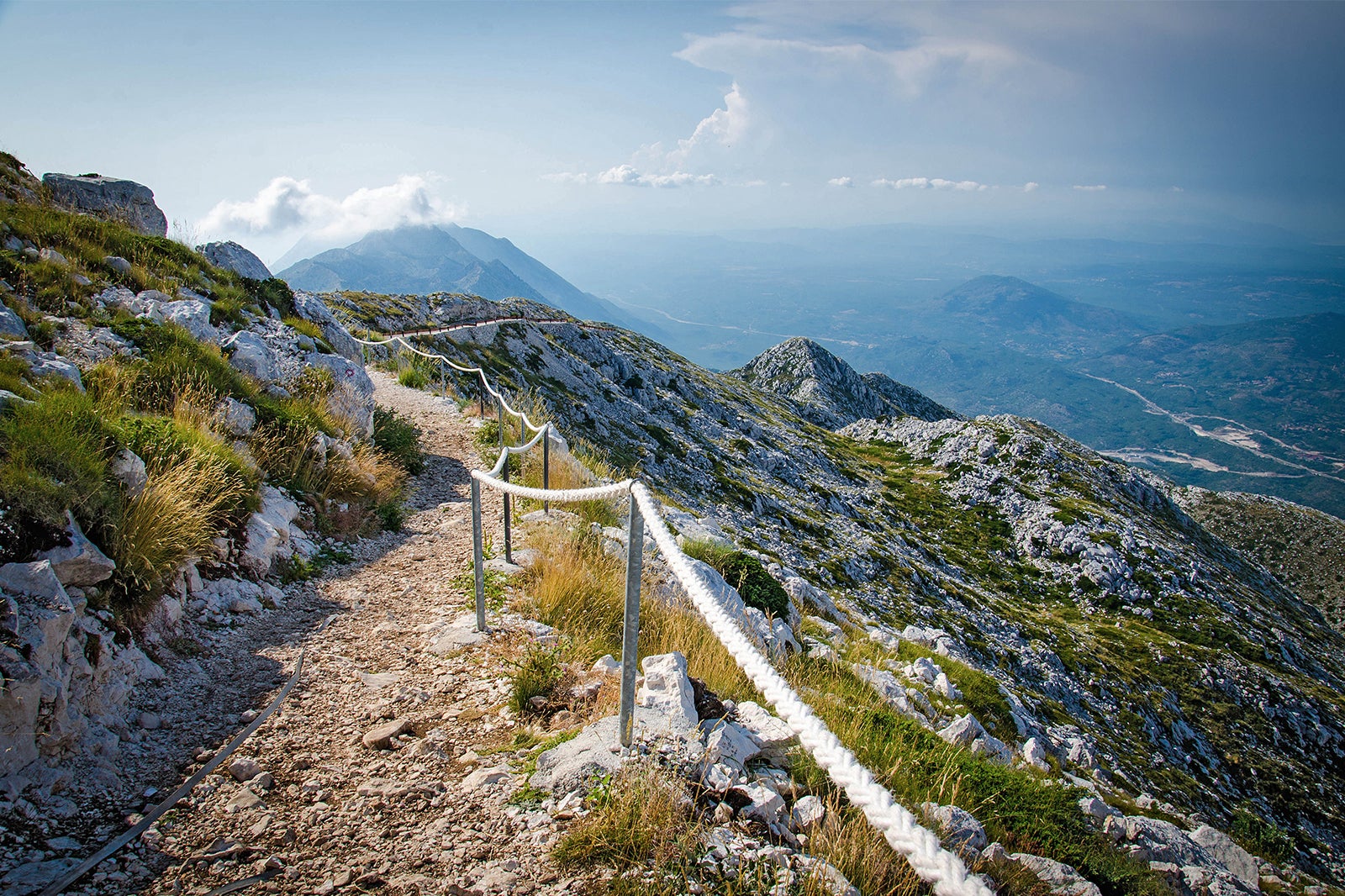 The Biokovo mountain range offers trails of varying difficulty that take hikers through diverse landscapes of olive groves, vineyards, pine forests and prehistoric ruins. The highest peak Sveti Jure offers panoramic views over the town and beaches from its height of 1,762 metres. An easier trail is the 897-metre Staza peak, with sights along the way including the 19th century church of St. Ilija and the abandoned village of Podglogovik. Guided tours are available.
The park is a scenic place to explore by scooter for those up for the challenge of driving the steep mountain roads and hairpin turns.
Location: Marineta ul. 16, 21300, Makarska, Croatia
2
Makarska Old Town and Kacic Square
The heart and soul of the city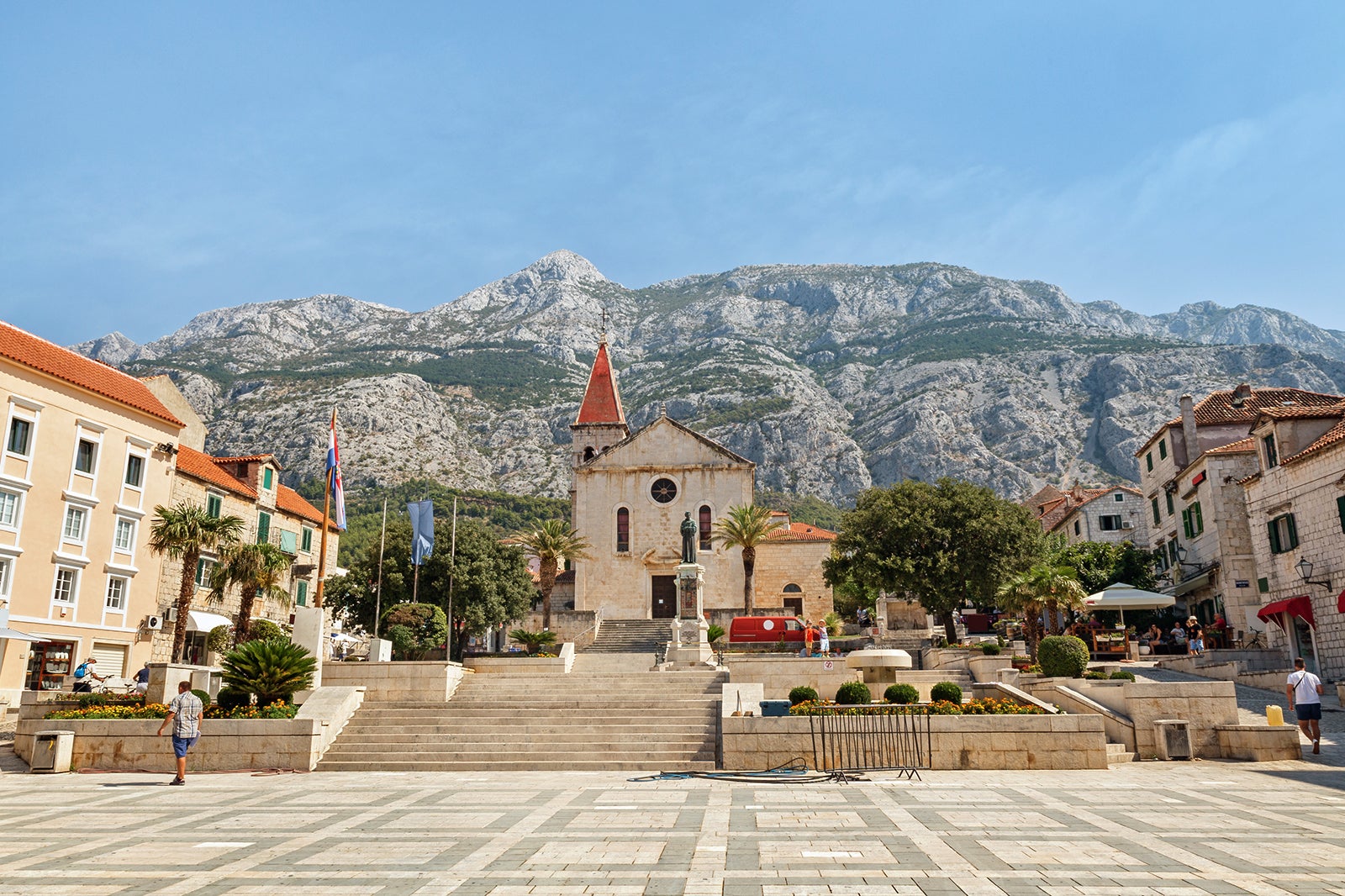 Makarska's town square offers some insight into the region's artistic and cultural heritage, with a statue of 18th-century Croatian poet and Franciscan friar Andrija Kačić Miošić its most prominent landmark. Just in front is a lovely Venetian fountain that once served as the town's drinking water source, while St. Marks Church is behind it.
Soak up the views of the square and its mountainous backdrop while relaxing at one of several cafes or ice cream shops in the area. During the summer months, the square livens up with local festivals and music performances.
Location: Trg fra Andrije Kacica Miosica 5 at Listun ul., Makarska 21300, Croatia
3
Astronomical Observatory
Daily stargazing sessions in summer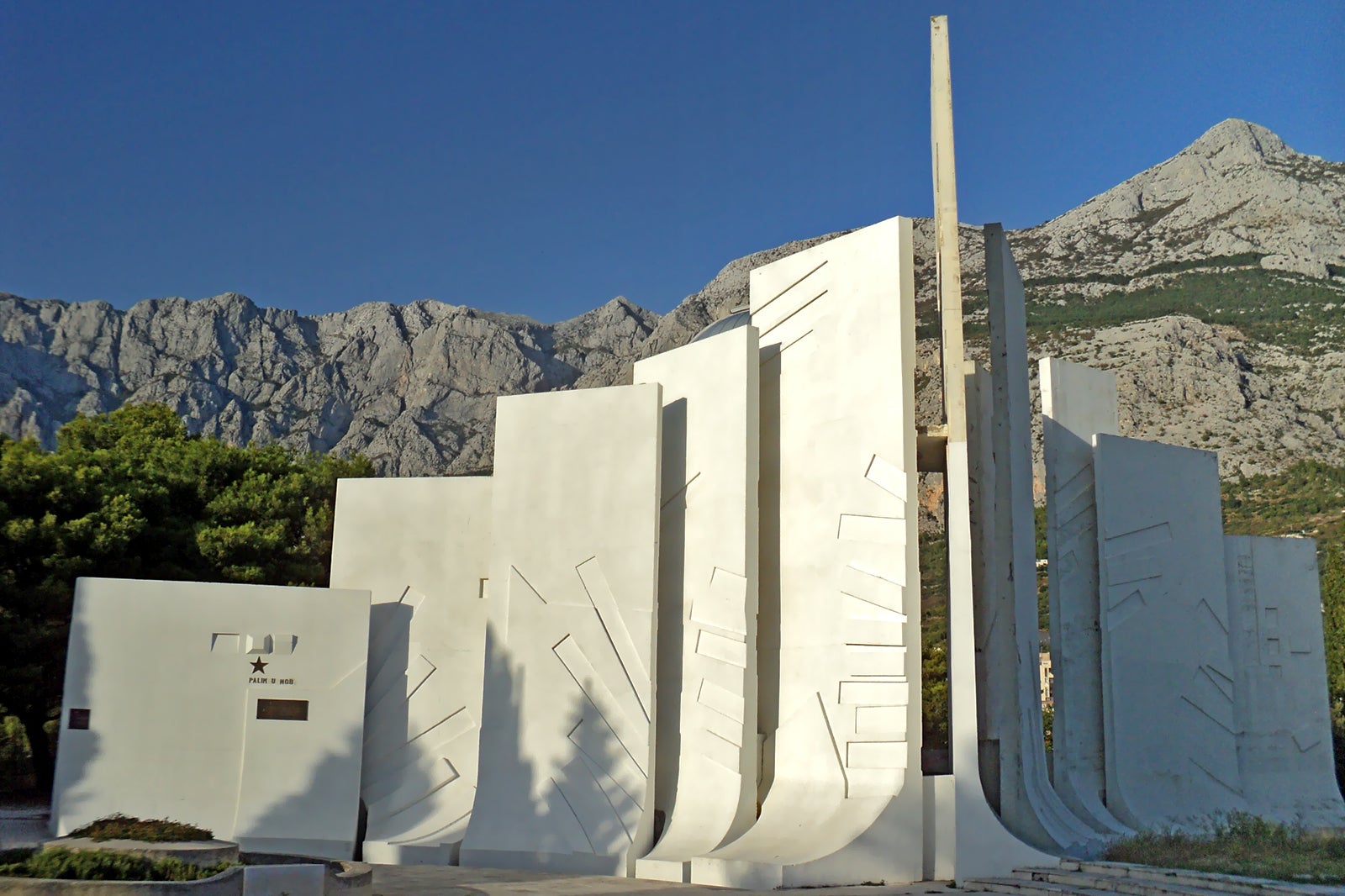 Families
History
Nightlife
Adventure
Though the Astronomical Observatory is found in the centre of Makarska, its setting on a forested hill gives it ideal conditions for stargazing. Through the summer months from June to September, the observatory is open to visitors nightly. Daytime visits to the area are possible as well, with the observatory's striking architecture and surrounding park offering a fun place for families to explore.
The observatory was built in a tower structure that's part of a memorial monument for soldiers from the region who fought and died in World War II.
Location: Glazbarska 1, 21300, Makarska, Croatia
Open: Hours vary by season
Phone: +385 (0)98 542 361
photo by Flammard (CC BY-SA 3.0) modified
4
Nugal Beach
Pristine escape for naturists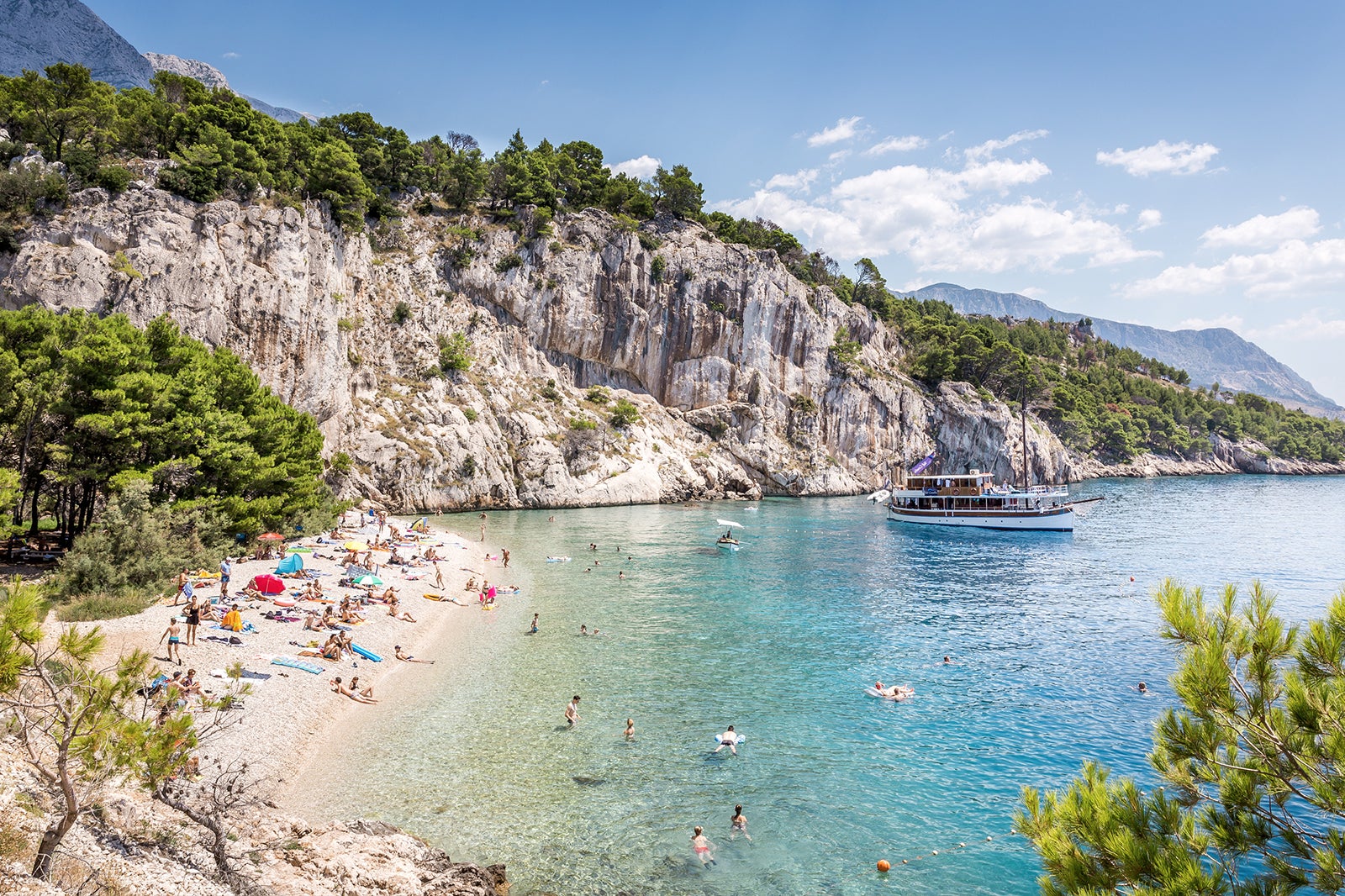 Nugal Beach is a tiny stretch of sand found between the towns of Makarska and Tučepi at the base of some steep cliffs. The beach can only be reached by foot or by boat and it has no facilities, giving it a more secluded feel. To walk here, take the footpath about 2 km to the south of town. The path leads through pine forest and is steep in sections so sturdy walking shoes are recommended.
The beach is popular with naturists, so visitors can happily shed their kit and enjoy a carefree swim and sunbathing session with no fear of causing offense.
5
Brač and Hvar islands
For a beachy and cultural day trip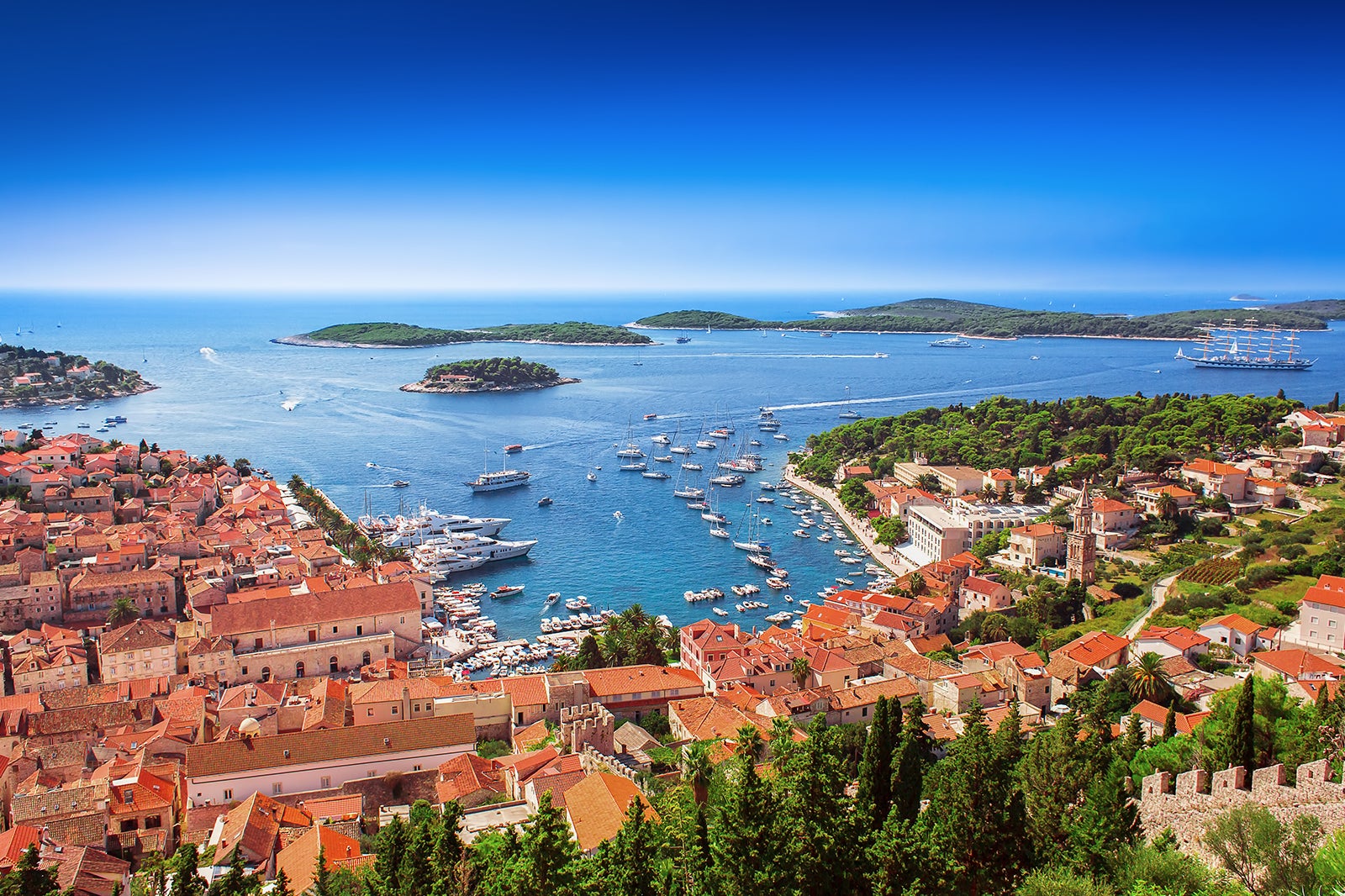 Couples
Families
Nightlife
Adventure
The islands of Brač and Hvar sit just offshore from Makarska and both can be explored on an island-hopping day cruise. Brač is the quieter island of the 2, with idyllic beaches for surfing, swimming or relaxing in a beach club. Its triangular Zlatni Rat Beach that juts into the sea for a half-kilometre is considered one of the most beautiful beaches on the Adriatic.
Hvar island also has lovely beaches, and it's home to some fascinating cultural and historical sites including the Fortica fort, the Hvar folk theatre and a Franciscan monastery. Many visitors choose to linger on Hvar for a night to enjoy its lively nightlife scene.
6
Franciscan Monastery and Shell Museum
Sacred texts and seashells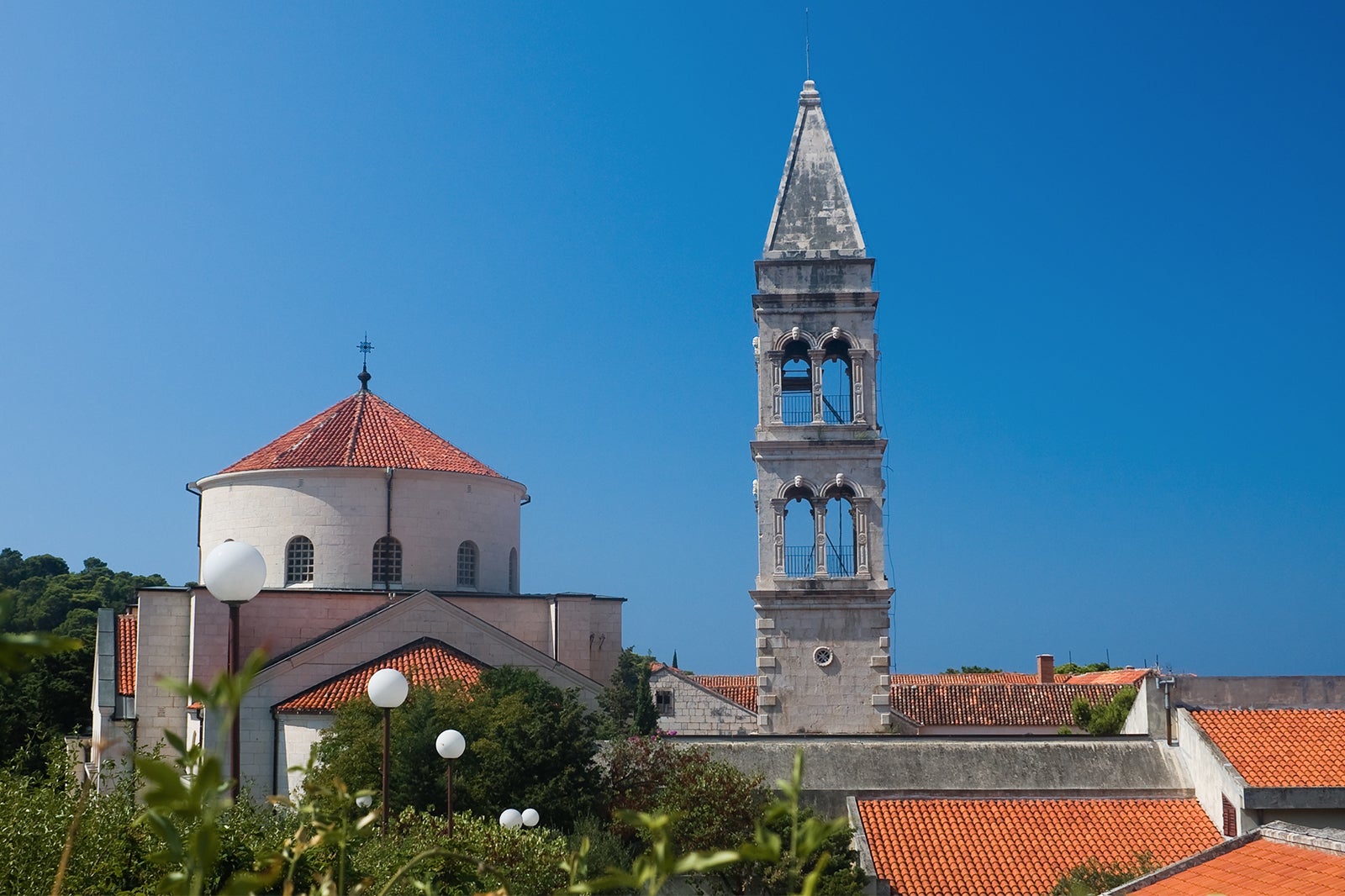 Makarska's Franciscan monastery has gone through several transformations since it was first built in the 15th century. The building's been burnt down and rebuilt a number of times, with its baroque bell tower built in 1715. The monastery was turned into a mosque for a time when the area was under Ottoman occupation. Today it's home to a large library with many rare and valuable books as well as an art gallery. Take a peek behind the altar to see the magnificent mosaic.
The Shell Museum within the grounds of the monastery has an eye-catching collection of some 3,000 seashells from around the world on display.
Location: Franjevački put 1, Alkarska ul., 21300, Makarska, Croatia
7
Sveti Petar Park and Lighthouse
Book a room for the best views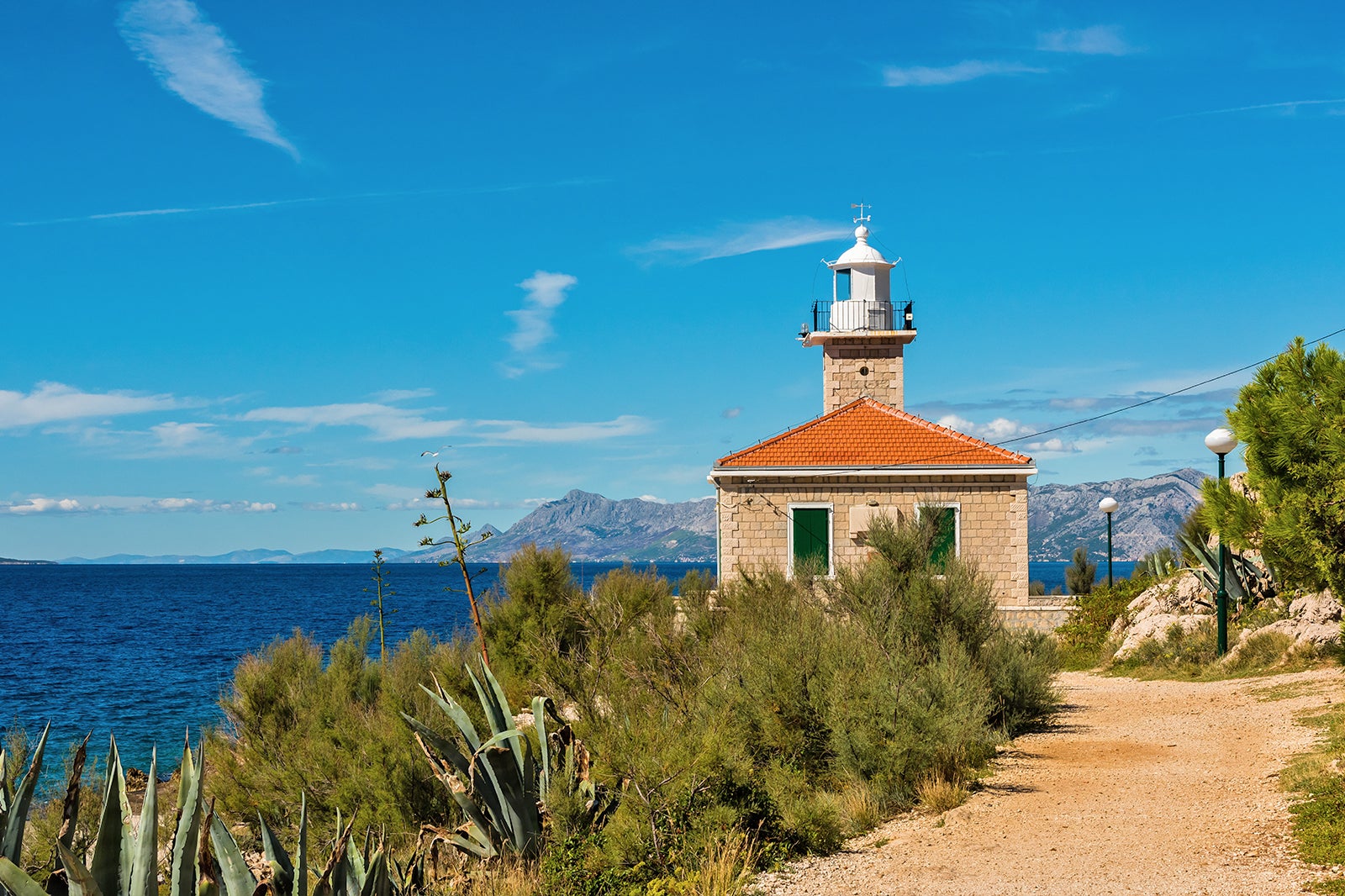 The Sveti Petar lighthouse and its surrounding peninsula of the same name is a fantastic place to take in panoramic sea views and sunsets. Pebbled beaches fringe the headland, and there are walking paths through the forest to explore.
Built in the late 1800s, the lighthouse has since been converted into a small hotel, perfect for those wanting a great vantage point for just sitting back and watching the changing colours of the sea. To get there, walk to the end of the promenade and head up the stone stairs that lead to the headland path.
Location: Šetalište Svetog Petra, 21300, Makarska, Croatia
8
Seafront promenade
City seaside attraction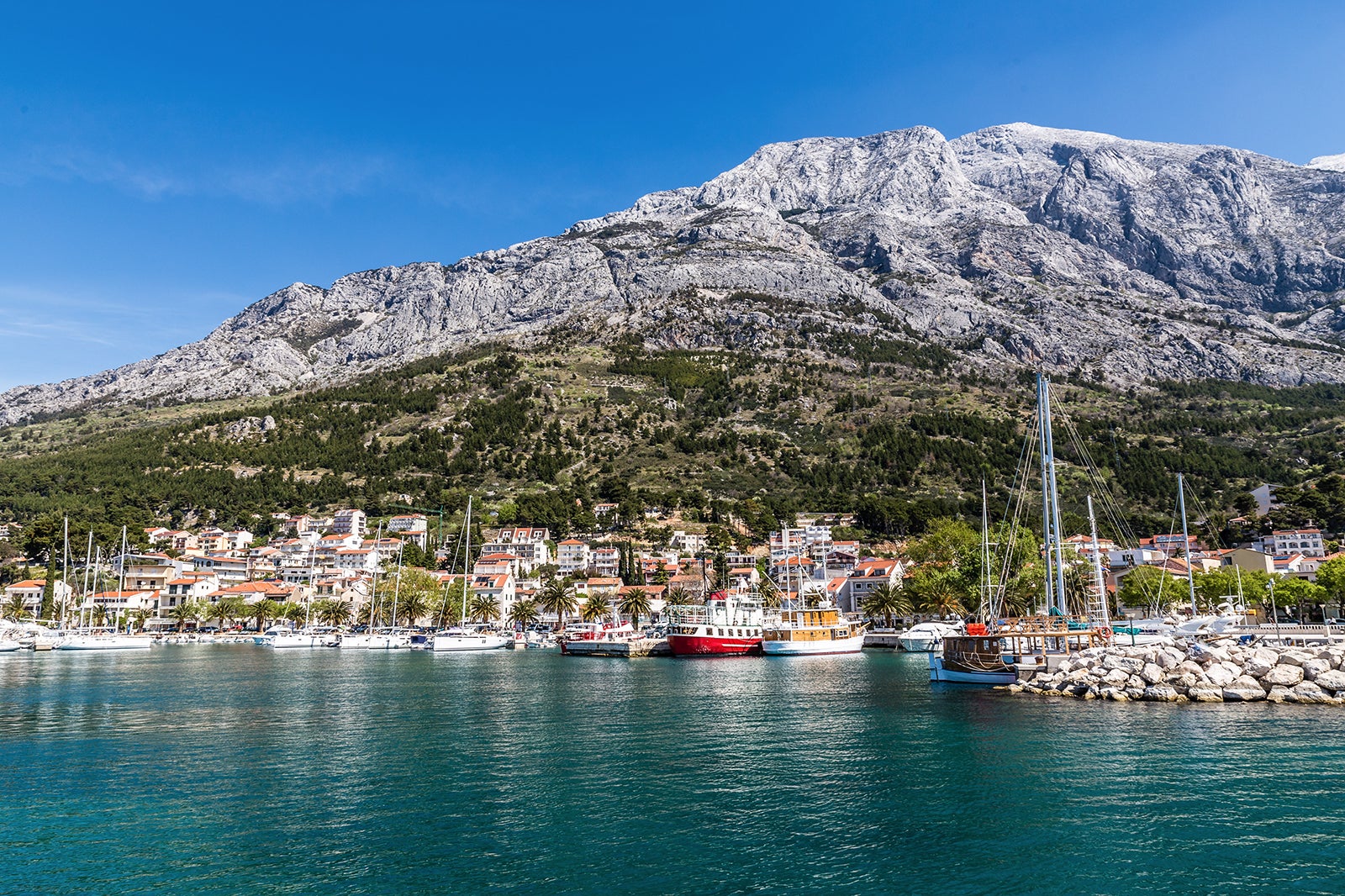 Shoppers
History
Photo
Nightlife
Budget
For those who lack the transport to explore the beaches beyond Makarska city, there's no need to worry. Makarska Beach is within the city limits and is dreamy enough with its clear waters and pebbled sands, with lots to see and do on the promenade that lines the beach.
The seaside walkway brims with cafes, restaurants and shops, with easy access to the beach along the way. There are many water activities to try including a floating aquapark, kayaking and jet skis for hire. In summer, the promenade hosts regular fishermen's fiesta nights, a lively open-air celebration with music, dancing and local food.
9
Seafood and wine
Tasty bounty of the Adriatic Sea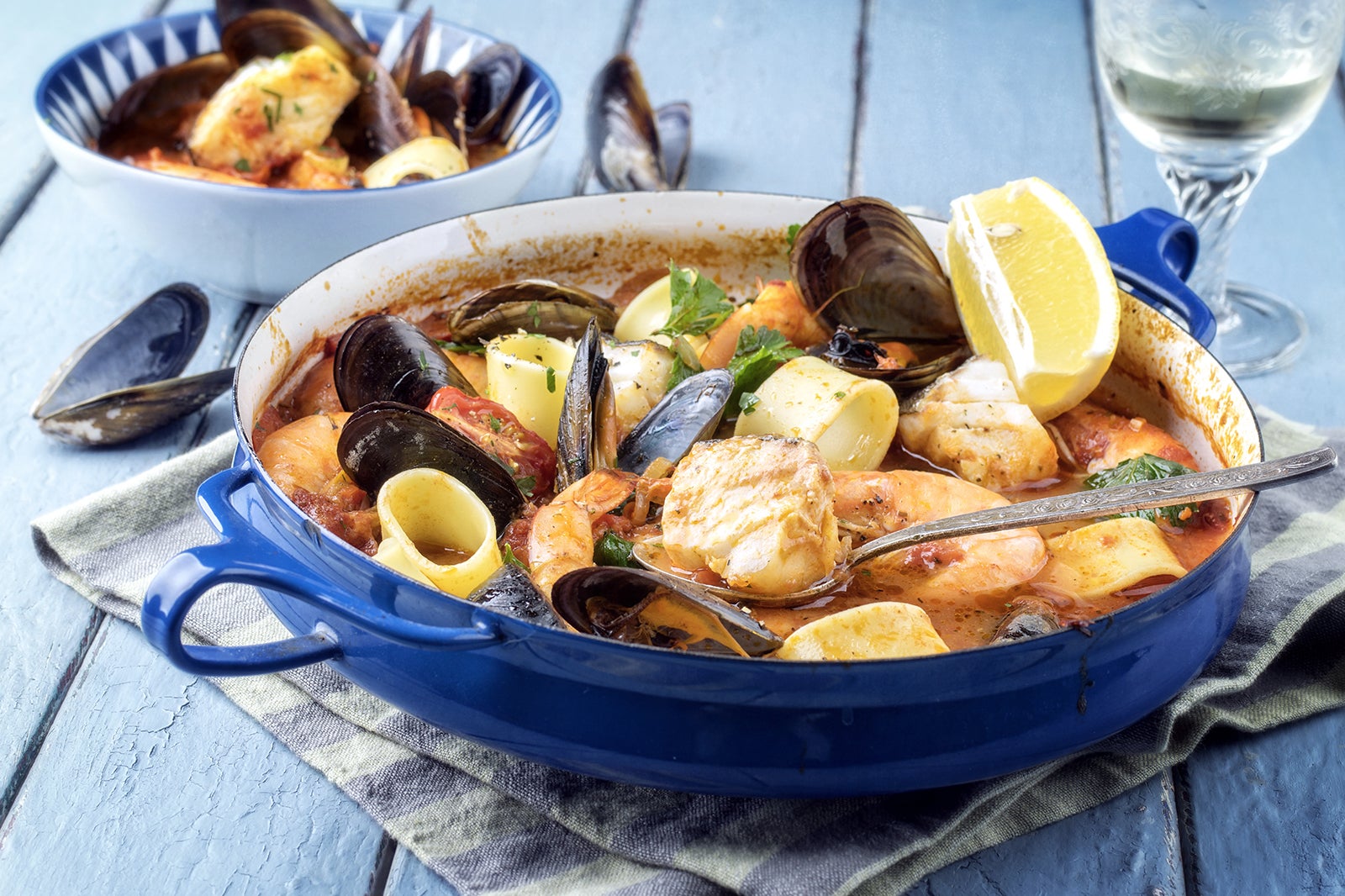 Makarska has a good number of dining spots that serve up local Dalmatian fare, many of which can be found along the promenade. Diners can enjoy great views of the sea as well as local specialities like pasticada (marinated meat) and peka – veal, pork, octopus or other meats cooked by setting a dish over wood embers. There's a rich variety of seafood to try including fried squid and grilled snapper or sea bass.
Jež restaurant is famous for its swordfish dish and upscale setting. Jeny restaurant is another fine-dining spot that offers spectacular sea views and thoughtful wine pairings to sip along with its 7-course degustation menu.
10
Lištun Street
Go for some Adriatic after-dark delights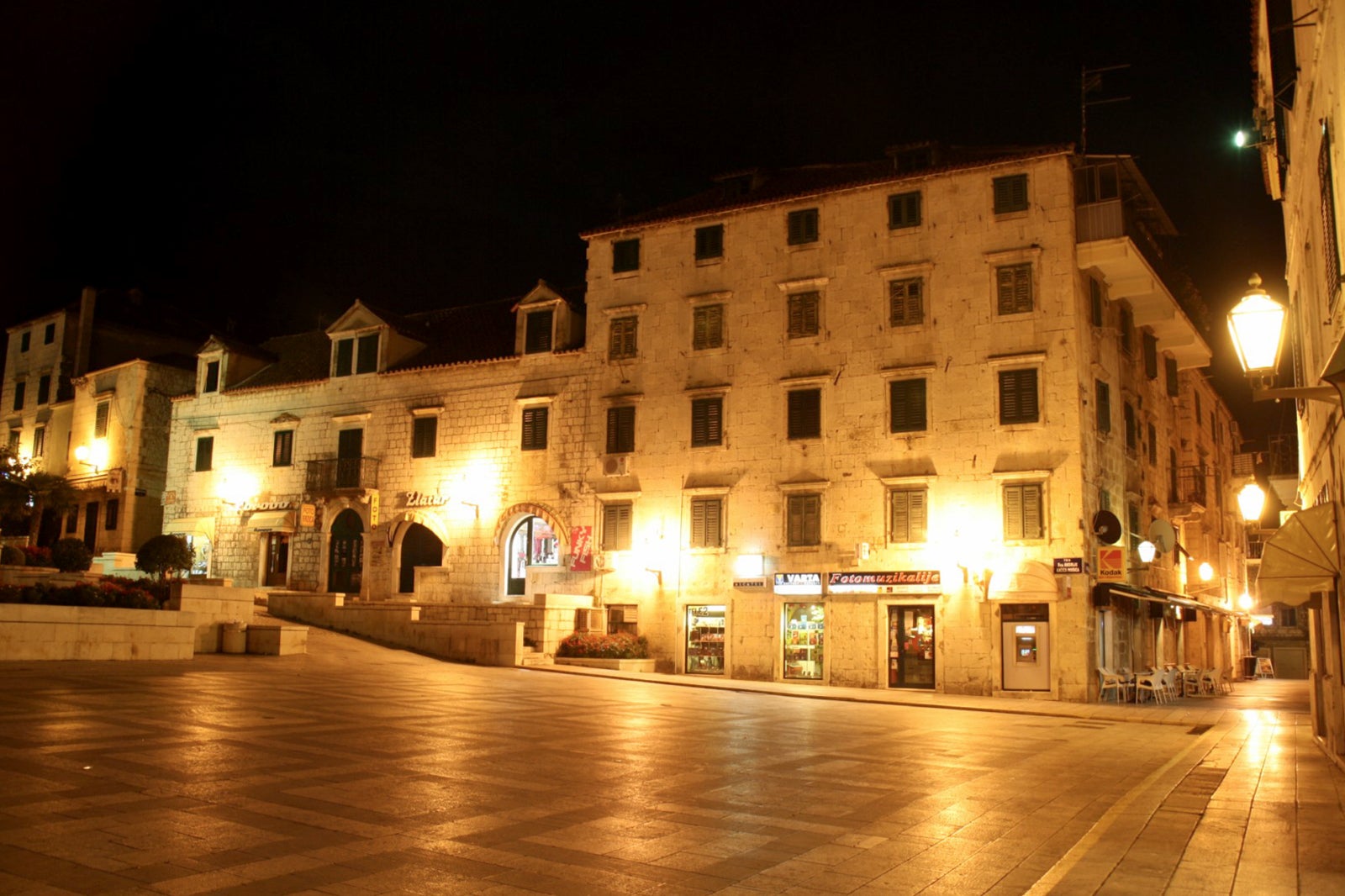 For such a small city, Makarska has a surprisingly vibrant nightlife scene with most of its bars clustered on Lištun Street. The street is open to pedestrians only and there's a diverse choice of places from basic bars to flashy discos to drink and dance the night away.
Just outside of town the Buba Beach Bar is a fun spot to party, day and night, and watch the sun go down with a refreshing cocktail. Those in search of a more unusual clubbing experience head to Deep Makarska disco, which has a magical blue-lit grotto setting inside a seaside cave.
Location: Lištun ul., 21300, Makarska, Croatia
photo by Niederkasseler (CC BY-SA 3.0) modified
Back to top